Archive for May, 2008
Tara, Witten, and I all got a chance to go out and celebrate with Jake as he partied down for his 1st birthday. It was a lot of fun at "Farmer Jake's" party and here are some of my favorites from the day; Happy Birthday Baby Jake!
Check out the detail on Jake's cake: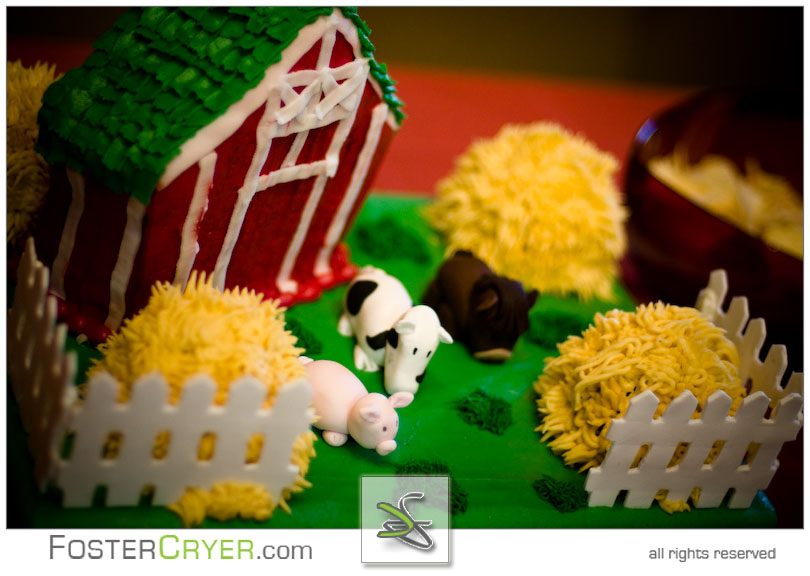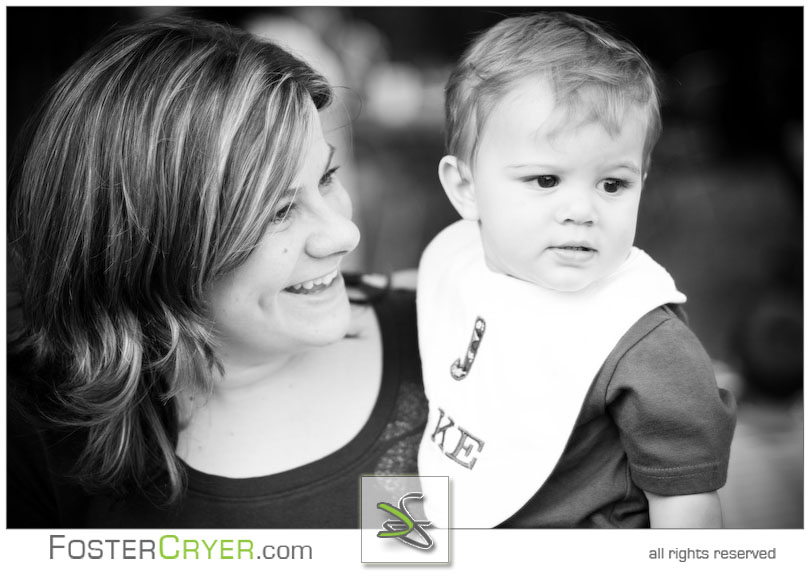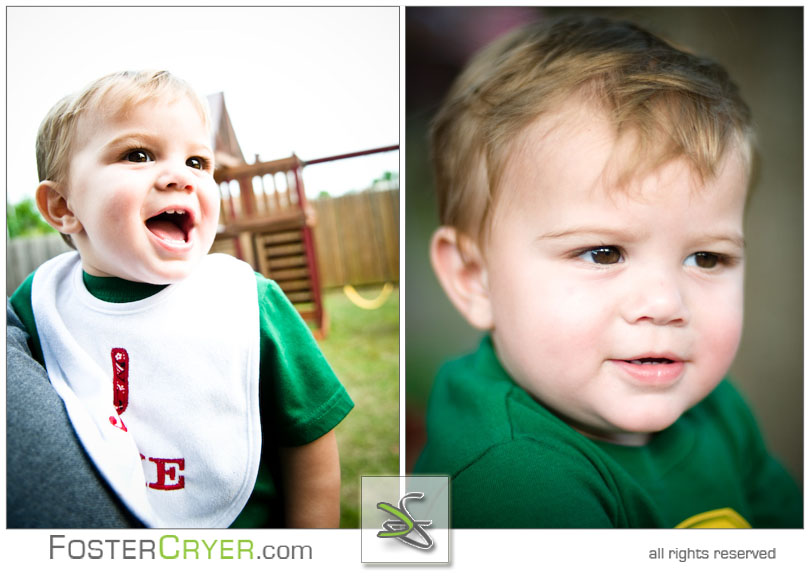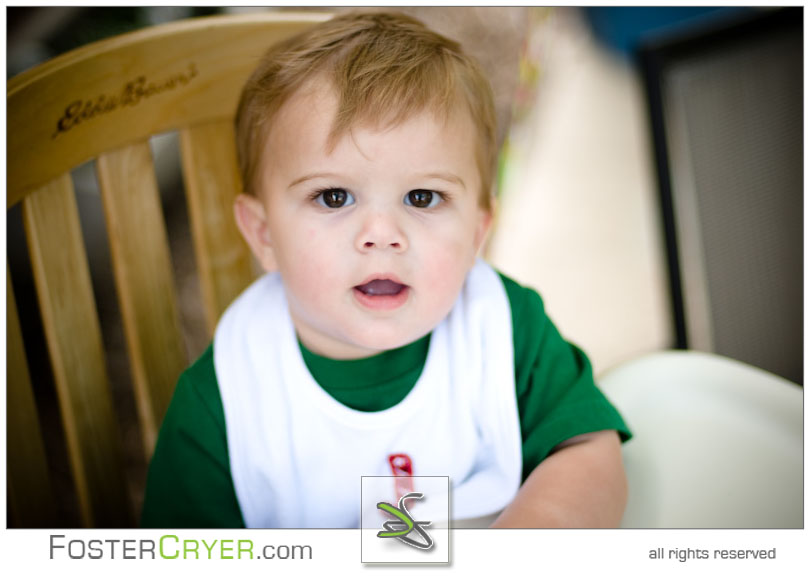 CAKE TIME!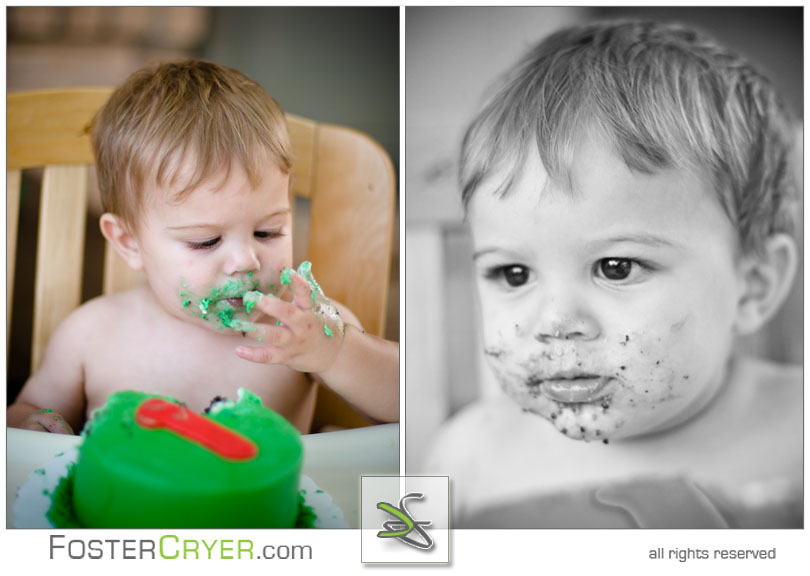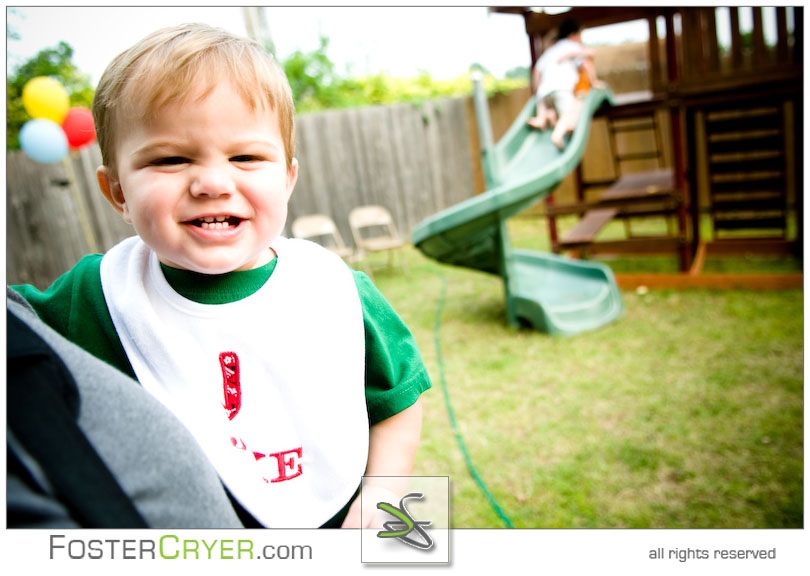 The things boys learn from their Daddy . . .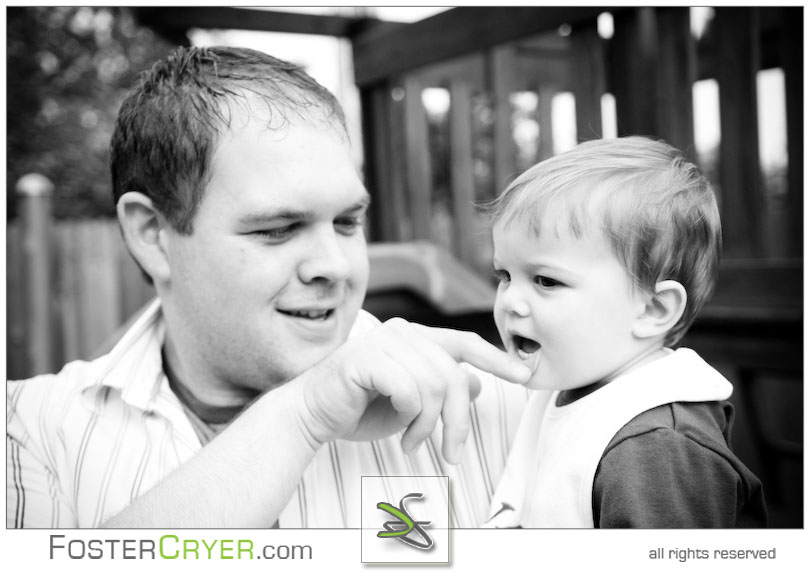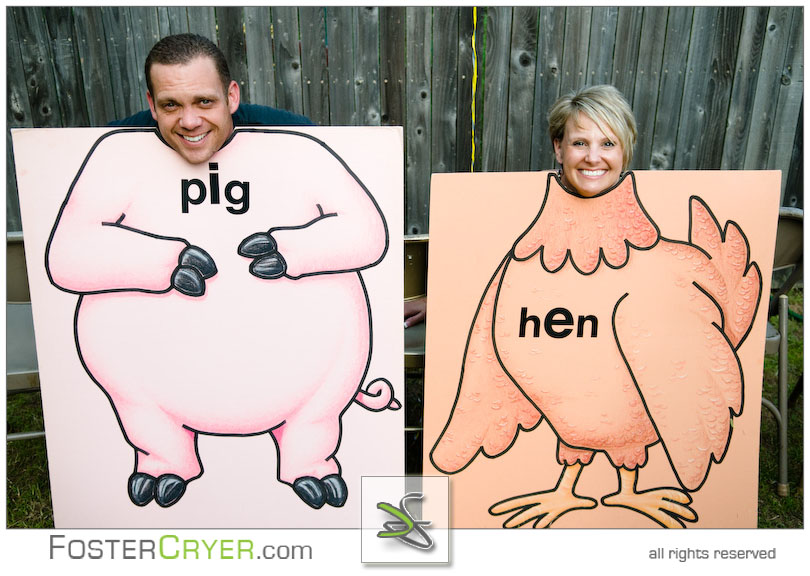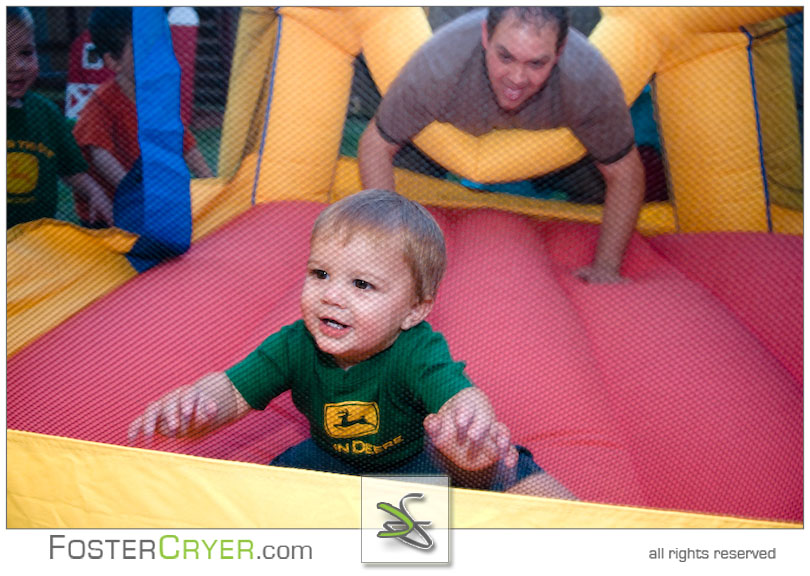 And I had to get one of me and the birthday boy; he was a little confused as to what I was doing opening up my mouth so wide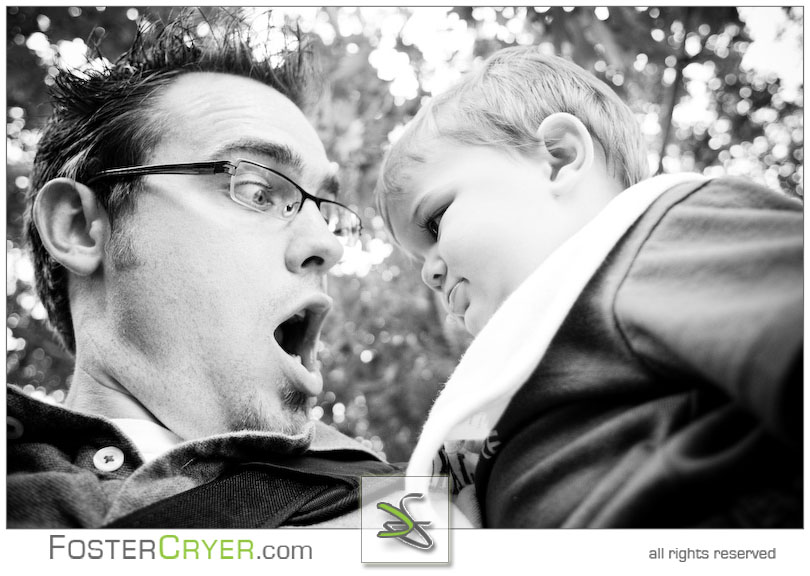 Thanks Charla and Jason for having me out to share in Jake's birthday . . . Witten says "thank you" also.
Witten has it in his mind that Tara's sunglasses look better on him . . . and it's hard to argue with him when he is as cute as he is.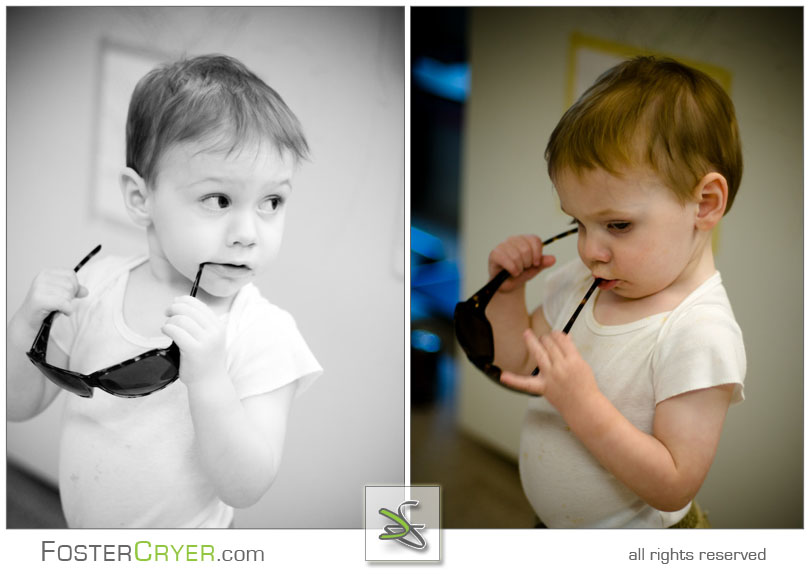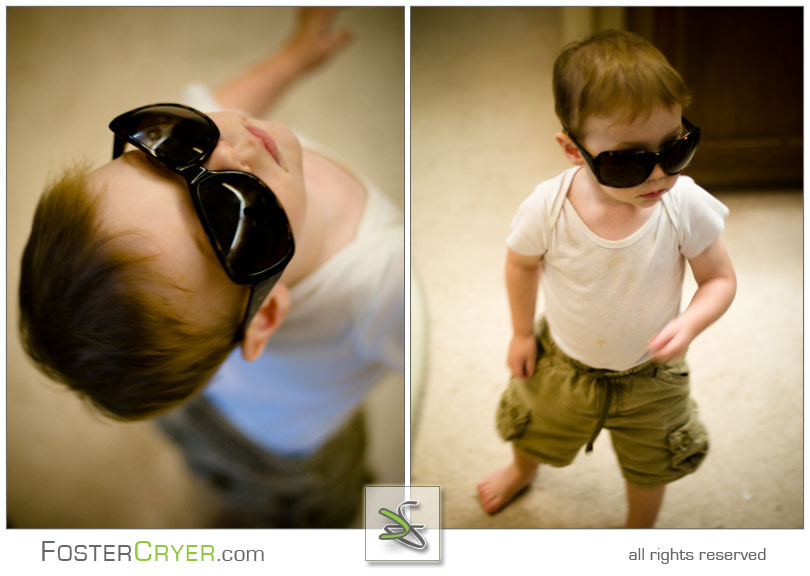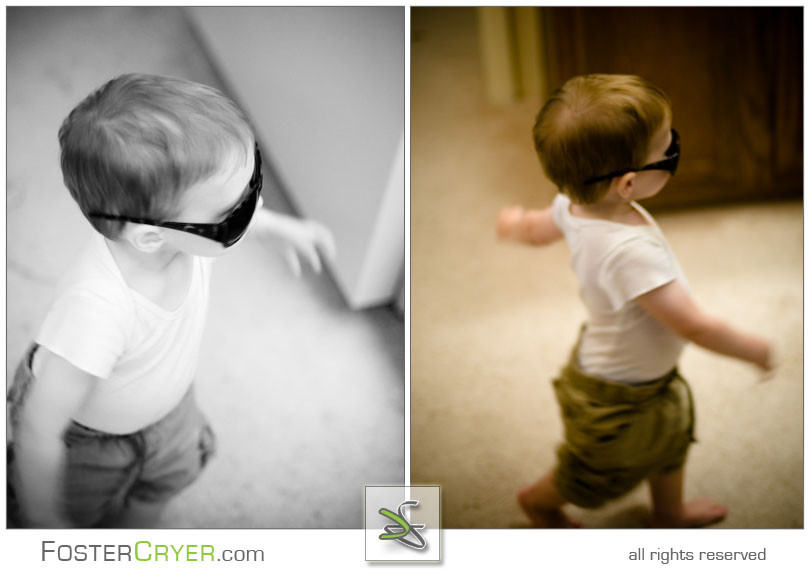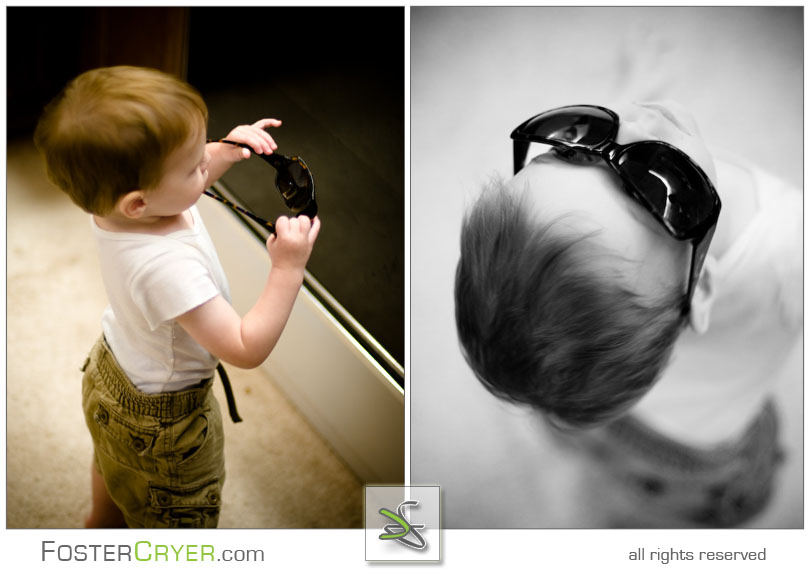 After all these shots, Witten was wore out, well maybe it wasn't the photographs, but 8:00 PM is pretty late for this little guy . . . I love the tired look, partly because it is so natural and an easy indicator for Daddy to realize that it's bedtime.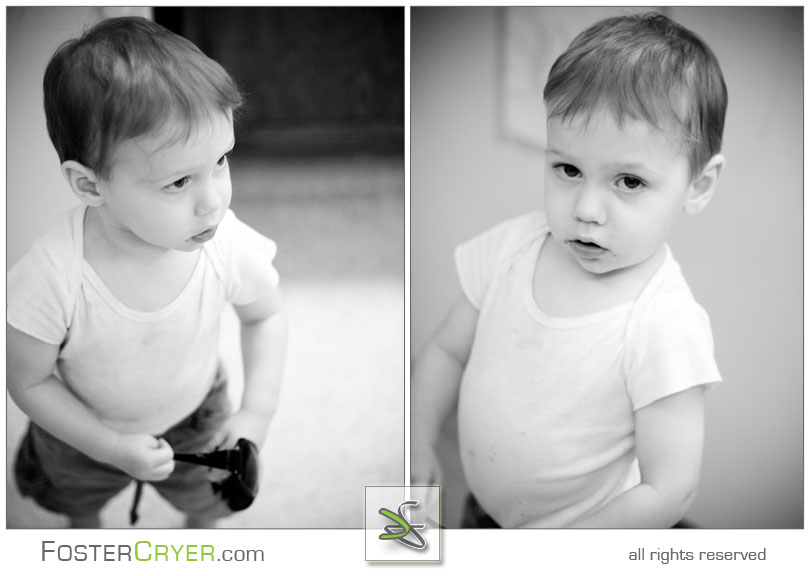 But when we fixed him some milk, he found the puppy chow snack mix and being that that sounded like a good idea, I had to share a little with him, that and he gave me the look . . . you know, the look, that and Momma had already gone to start the bath so we were both able to sneak a snack.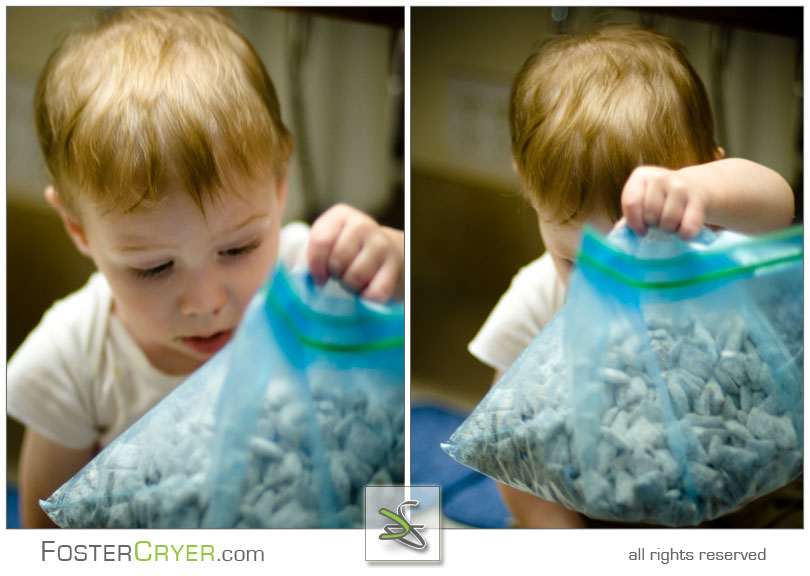 What would we do with out the great Moms and Motherly figures in our lives? We'd probably be malnourished, and be in extreme debt from having to pay a therapist to listen to our problems, but fortunately both Tara and I have been blessed with wonderful Moms / Motherly influences.
I just can't believe how blessed I have been to have a great Mom in my life and to now have the most awesomest Mommy for our little boy. If I didn't say anything, the expression and emotions that Witten expresses towards Tara says it all. Here are several photos from our Mother's day relaxation times: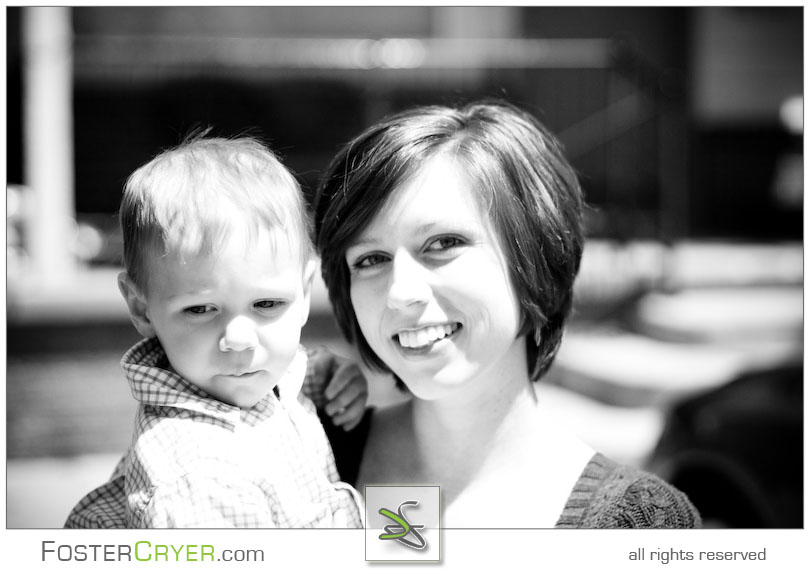 And here's our little man going in to give Momma some lovin'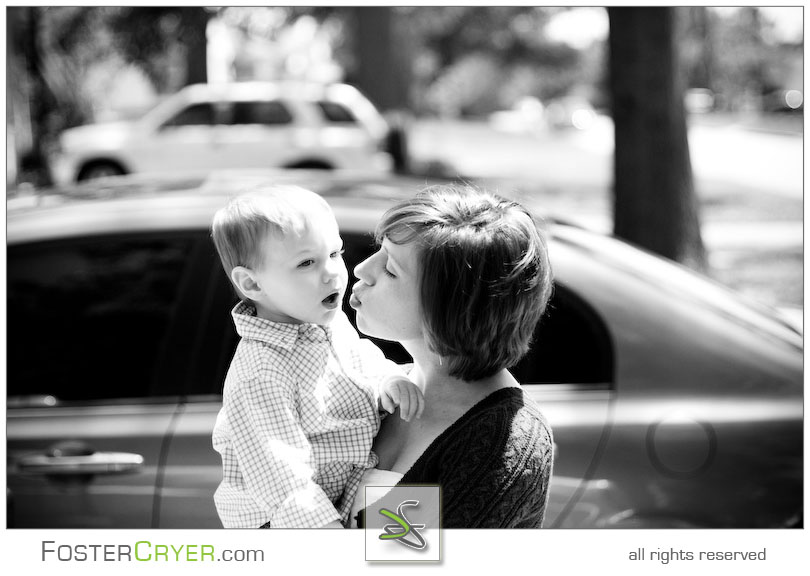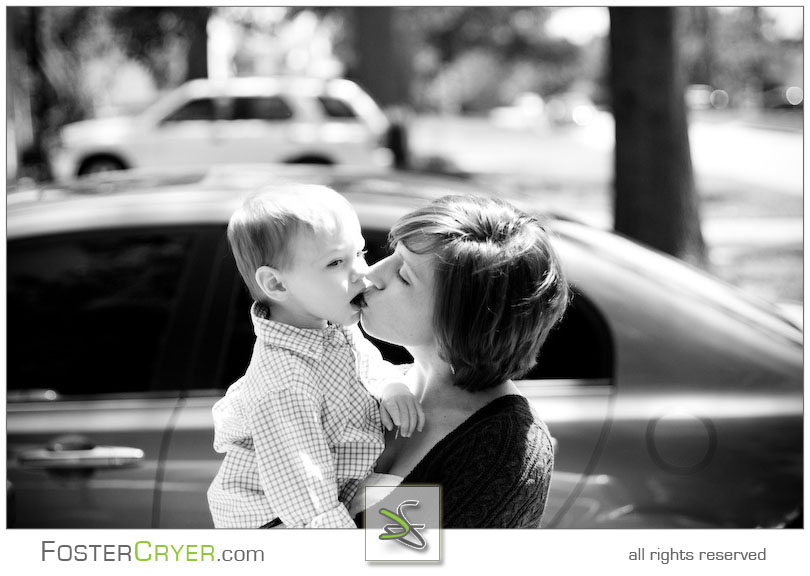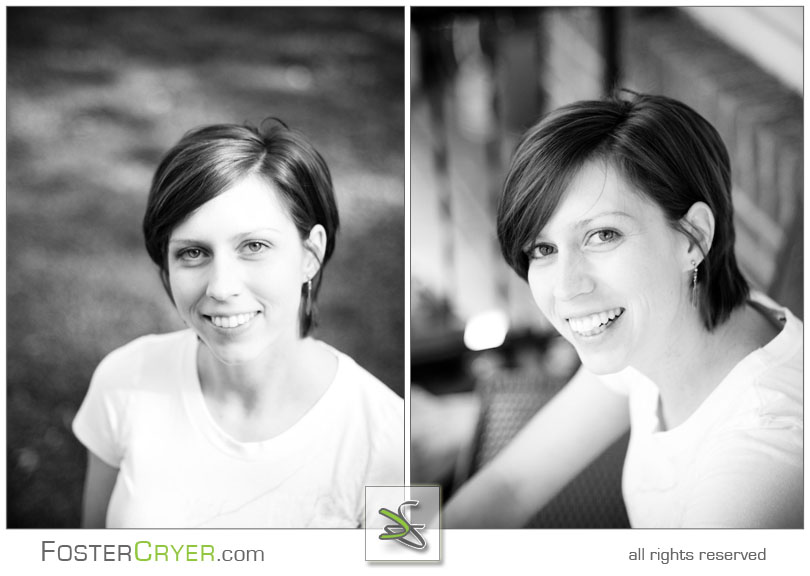 And Witten couldn't help but give Tara a hand in reading her Mother's Day card: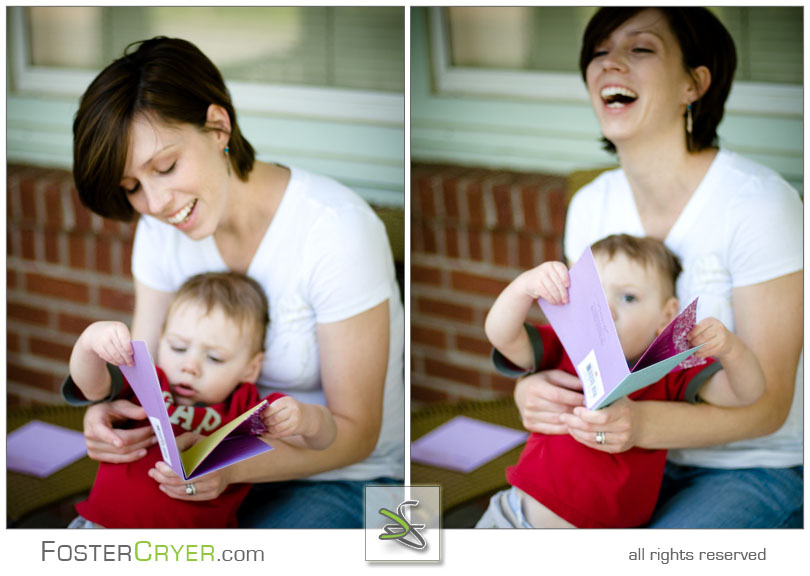 And if his attempts at trying to read and open the card weren't funny enough, Witten decided to put on a show with some gardening gloves and the water hose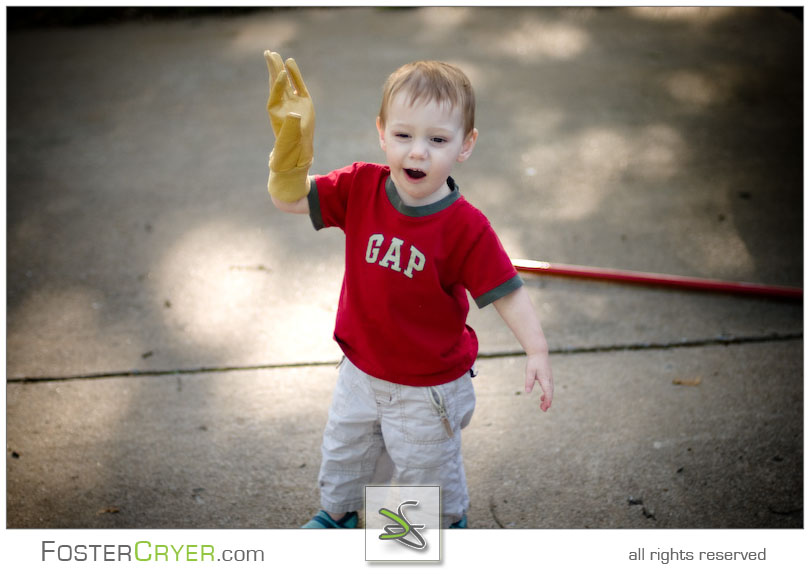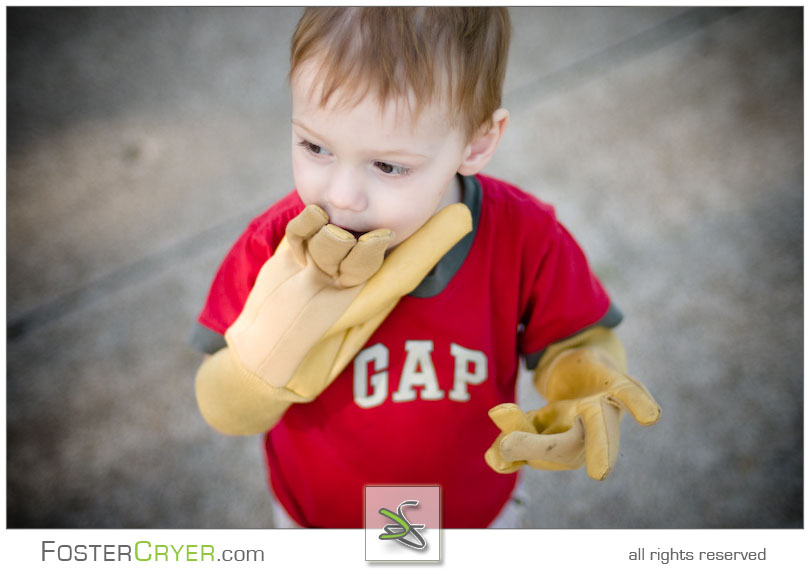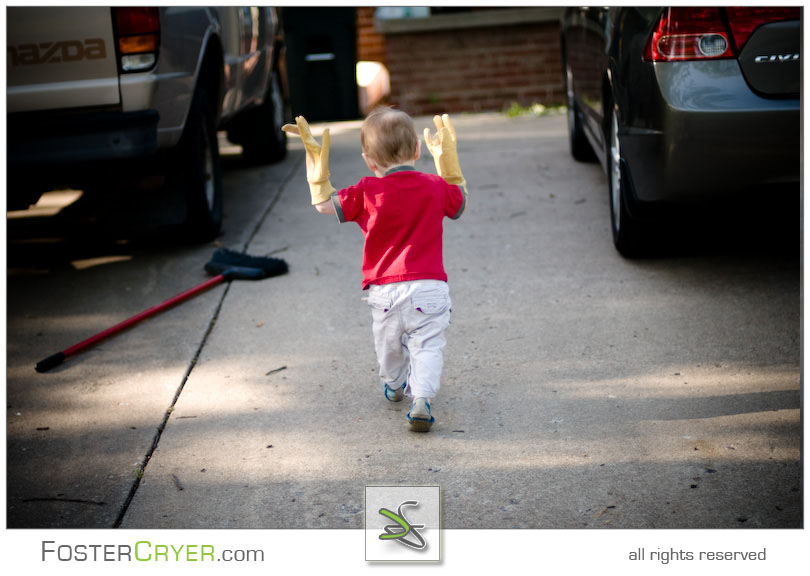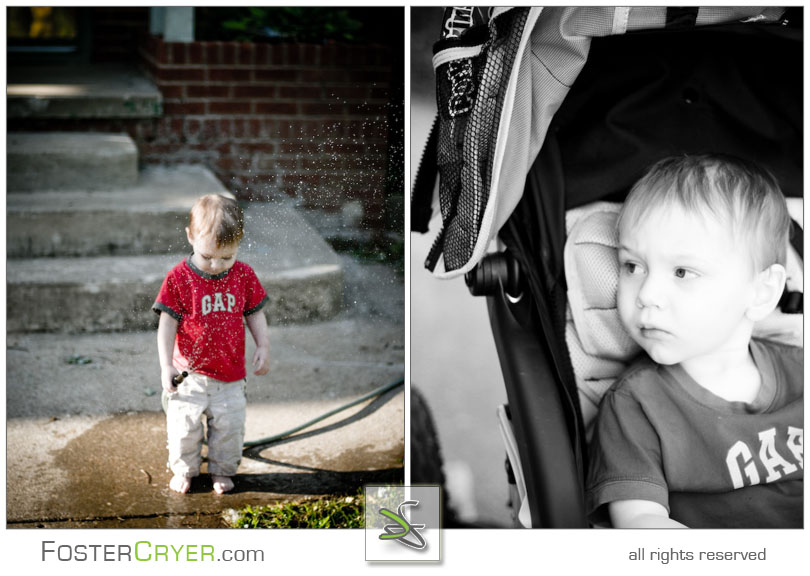 And here's one of my wonderful wife to round out this daily recap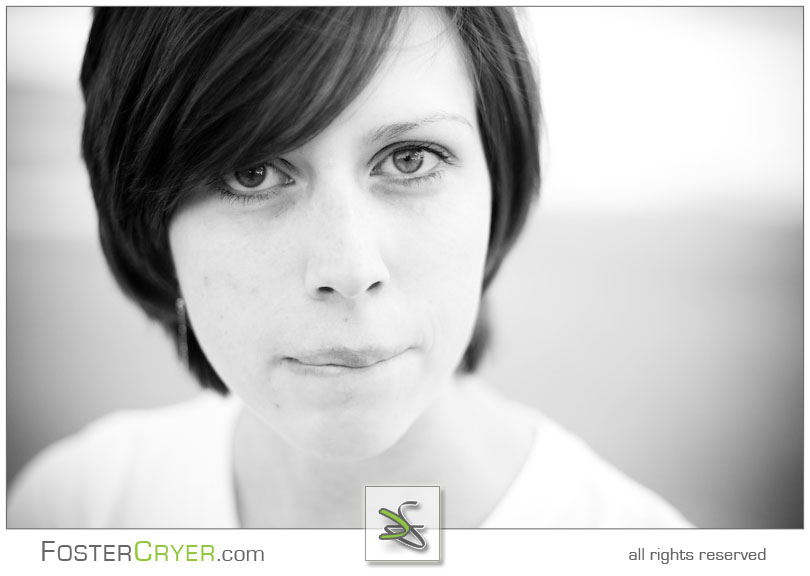 After getting a 85mm and 35mm fixed lens, I needed something more, well maybe not needed, but it was definitely nice when my 50mm f/1.4 came in the mail today.
I pull up to the house and Witten conned a cool little UPS truck out of the UPS driver and decided to test the wheels out and his new engine noises. What's funny is that he is becoming more like me everyday, at least as far as his lack of volume control and sound effects are concerned.
Here's our little sound machine powered his toy UPS truck: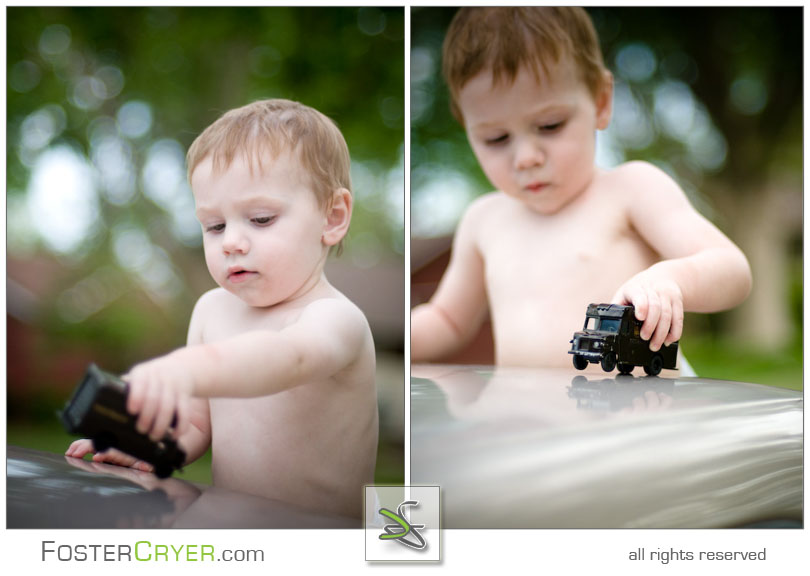 And I Tara had to know that I'd have to grab a picture or two of her, but like always, she was a good sport about it; what am I saying, she secretly loves being photographed!!!!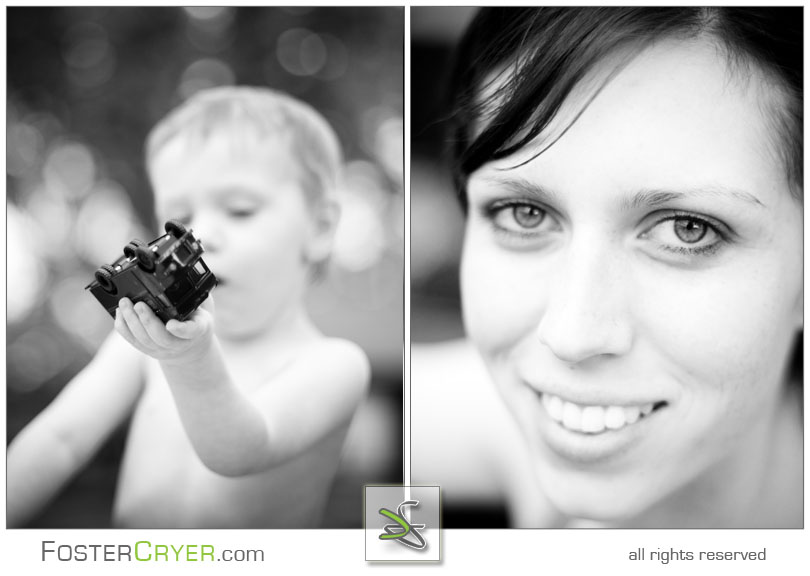 PRIME LENSES ROCK . . . AND SO DO WIVES THAT LET THEIR HUSBANDS BUY COOL CAMERA GEAR!!!
I had another opportunity to go out and shoot one of the South Tulsa Storm Lacrosse games tonight and I am learning more and more each time I go out. I wish that there were more club games going on around here, but this is the Midwest and it's hard to compete for a spotlight with football, baseball, wrestling, and basketball.
Anyways, the team is coached by one of my friends, Dan Wade, and they have a very talented group of 8th graders on this team. If you get a chance, come out watch one of the games.
If you have kids interested in taking up lacrosse, Dan would be a great person to talk to as he is very enthusiast about the sport and is a great teacher / coach.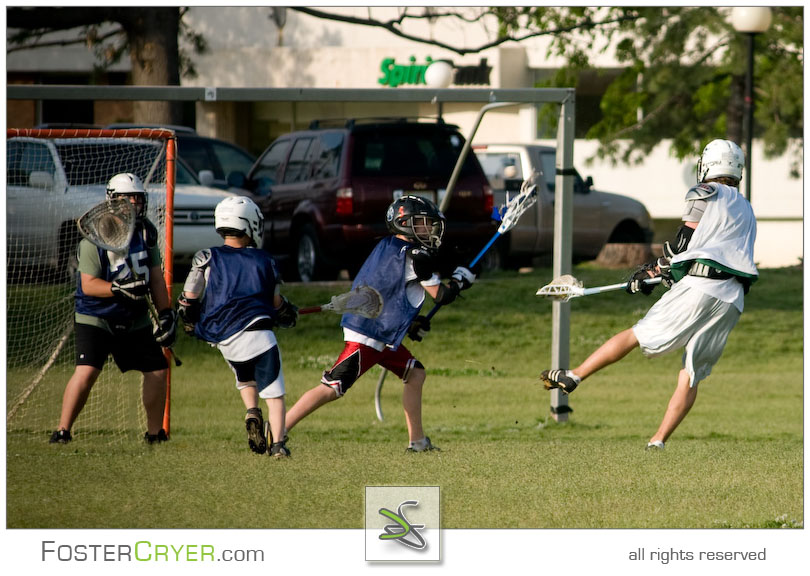 Take care and have a great week.