Archive for October, 2008
Wow, this is exactly why I love being a photographer; I get to meet awesome people and get to document their lives.  The Bauers were an awesome group and I had a great time getting to know them . . . they are friends of The Youngs who are also another awesome group of people too.
Sorry, I'm digging on the awesomeness of my clients.  Here are some of my favorites from our session last weekend . . .
It started out with football and playing in the tall grass . . .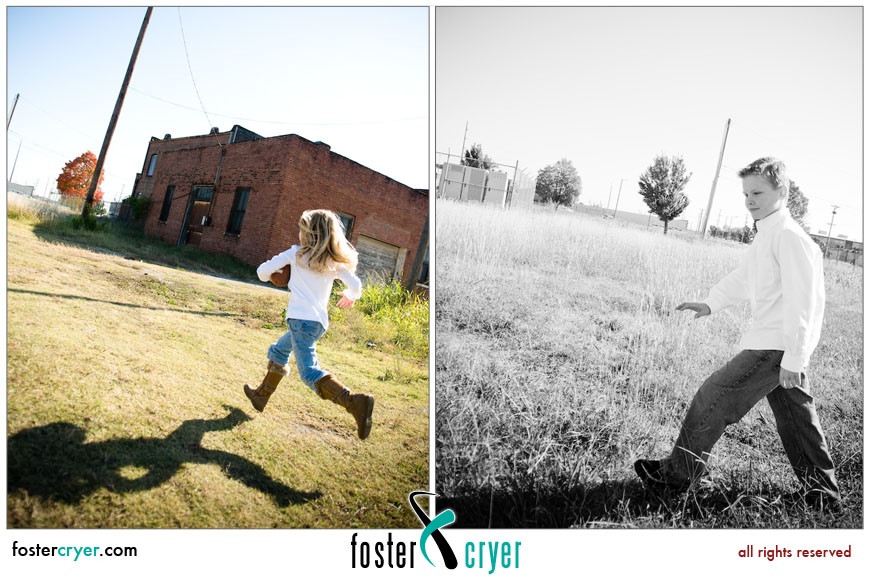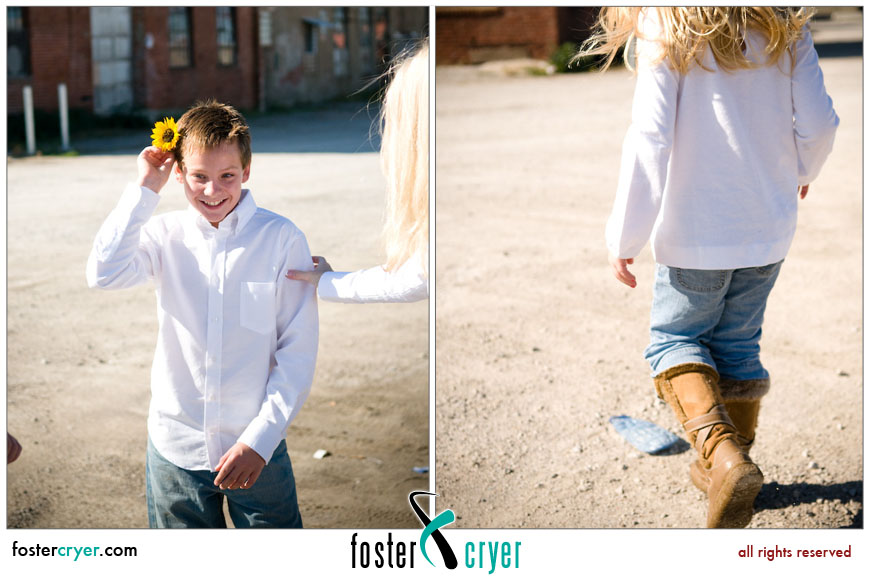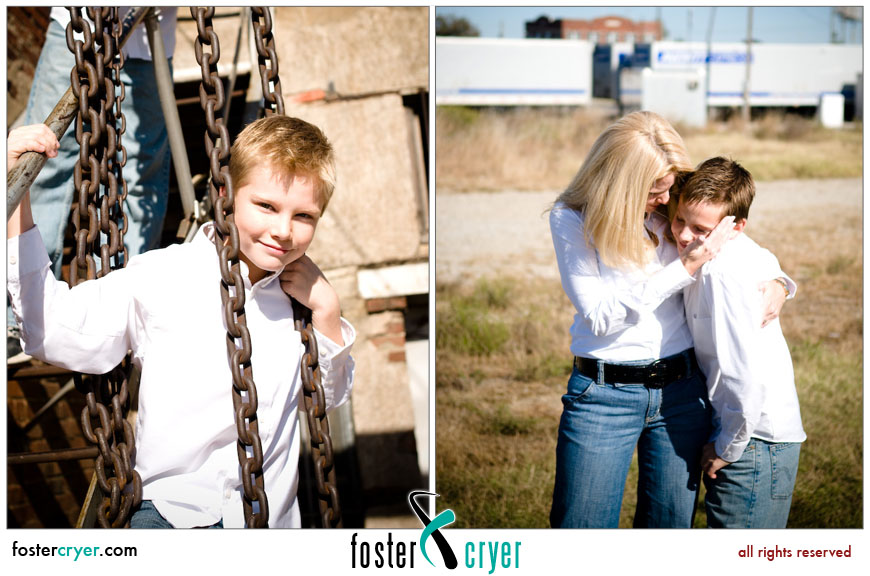 The one thing I love about photographing families is that you get to see all the different personalities of the kids shine through . . .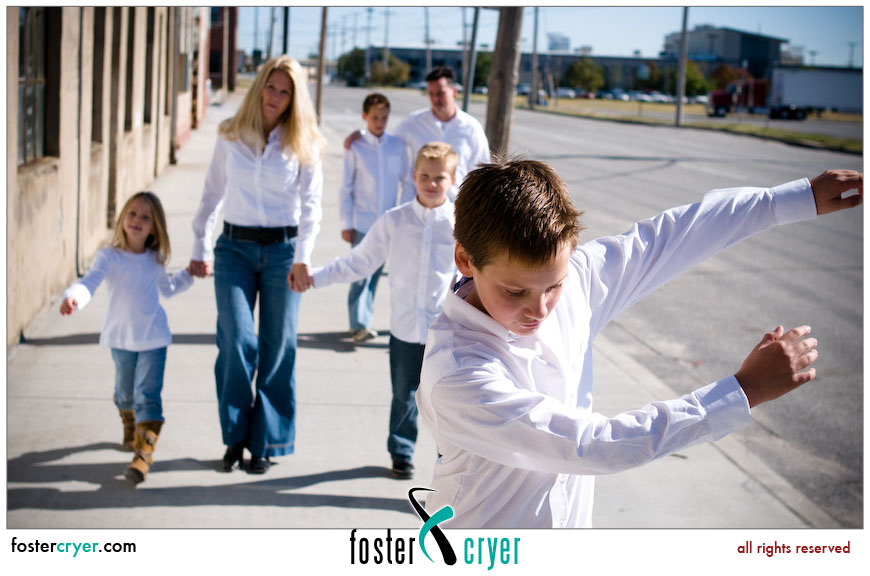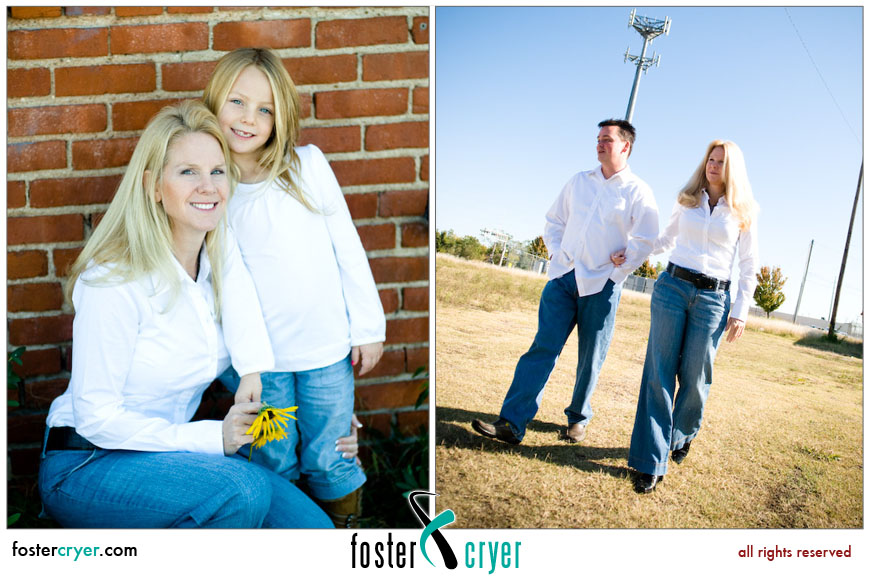 And here are a few shots of the entire family . . .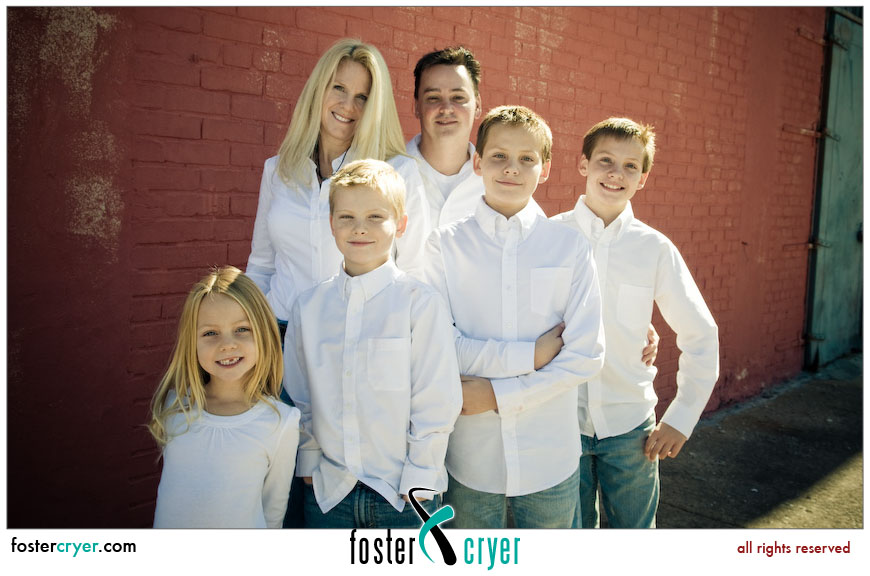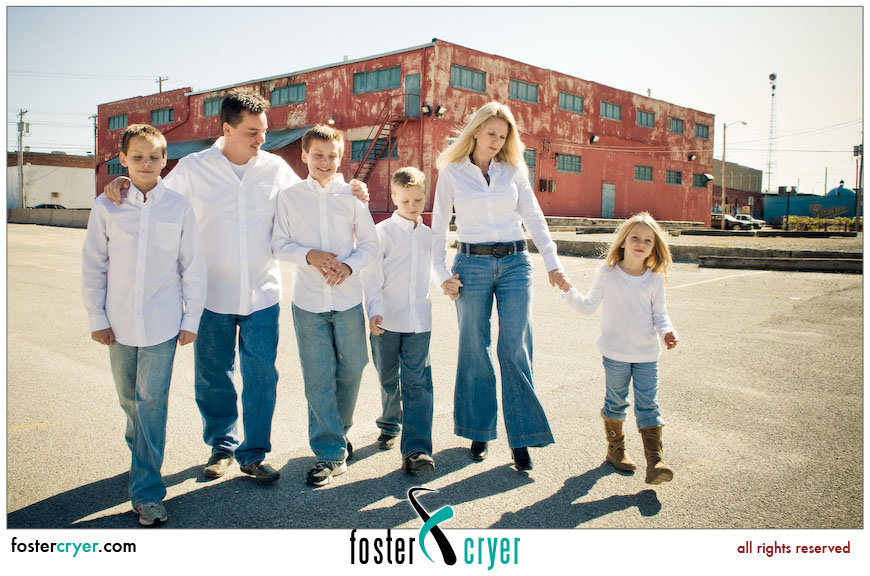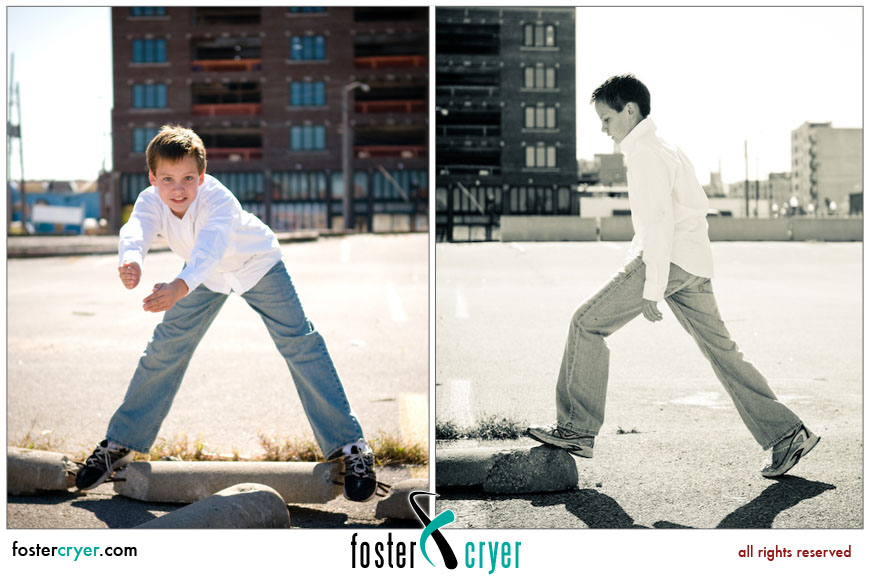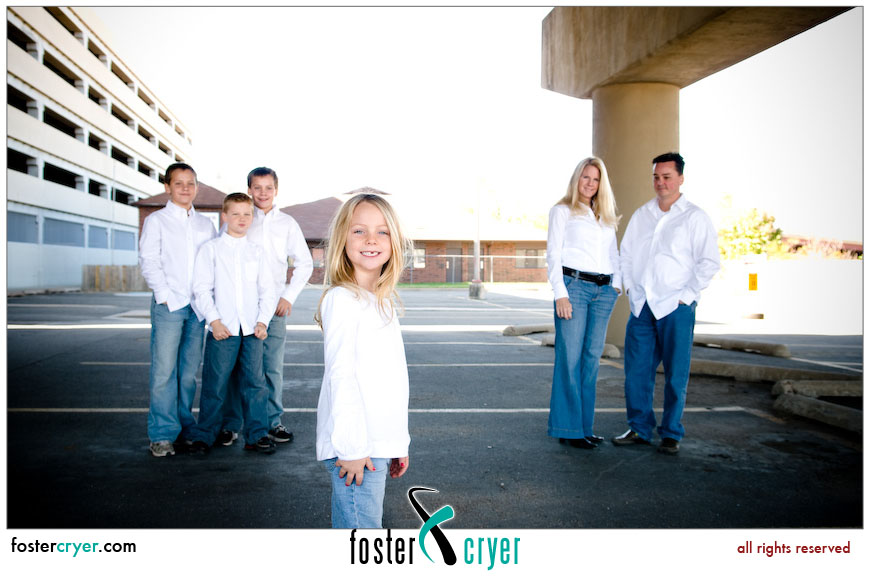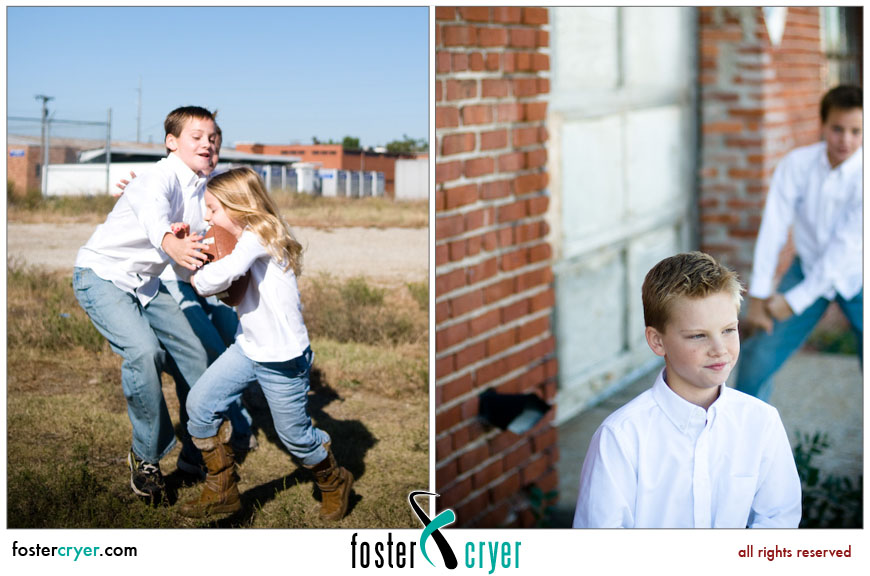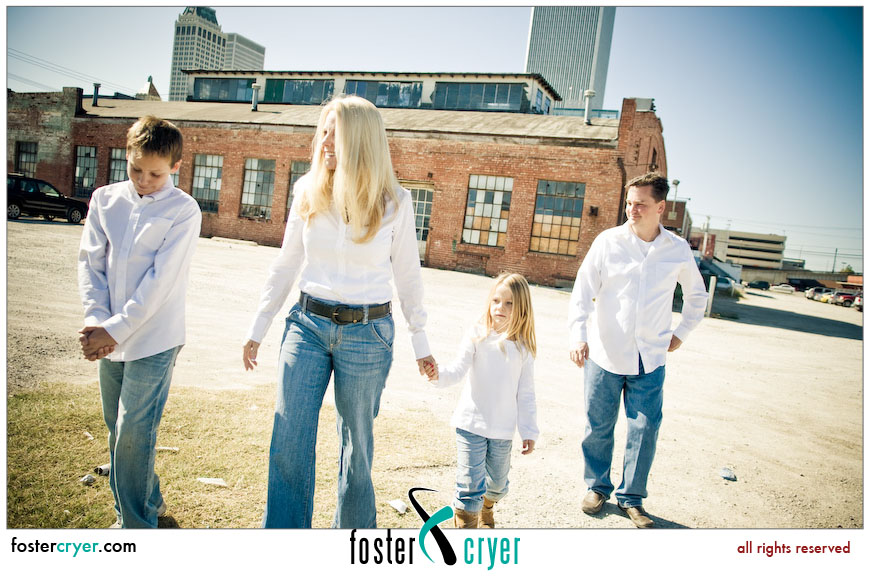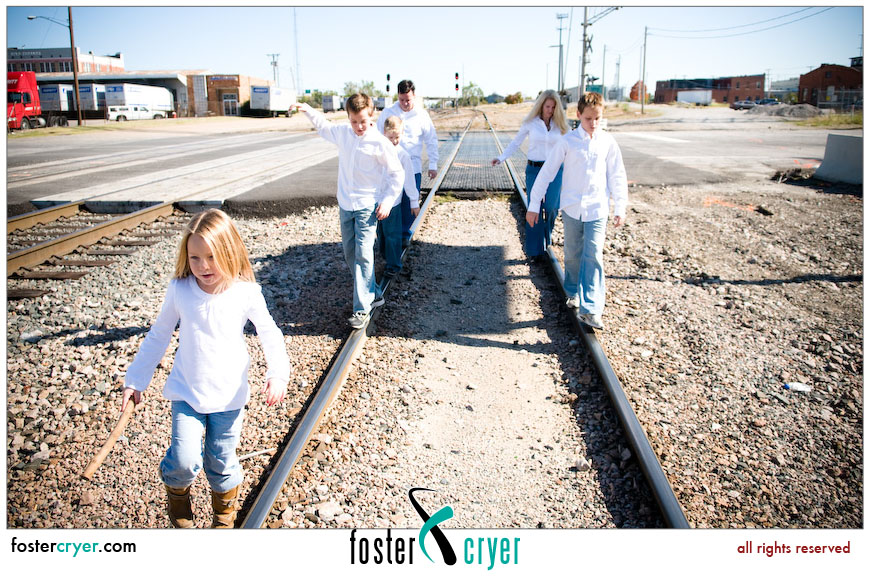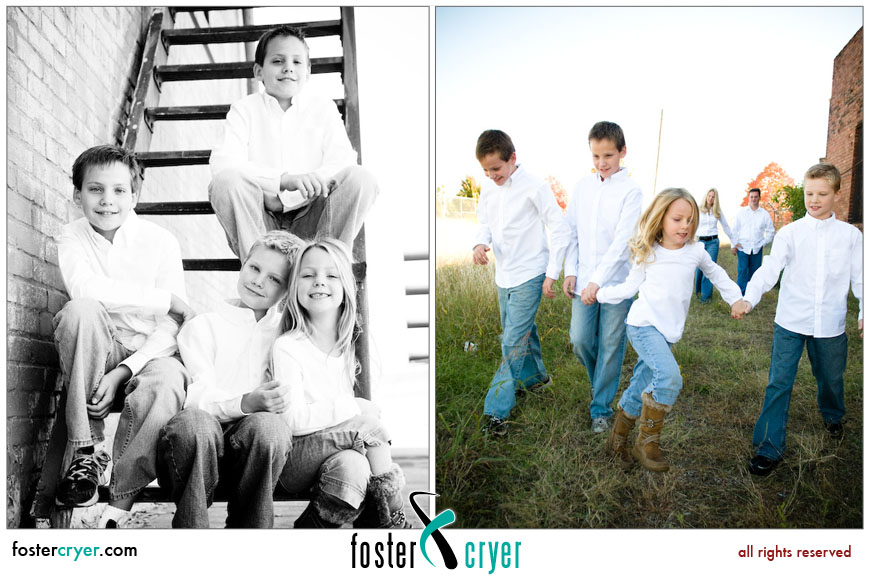 And last, but definitely not least are my two favorite shots from the session . . . it definitely shows you how awesome families start and stay together . . . it's when Mom's and Dad's stay sweet with each other and enjoy being around one another . . . and here's Dave and Traci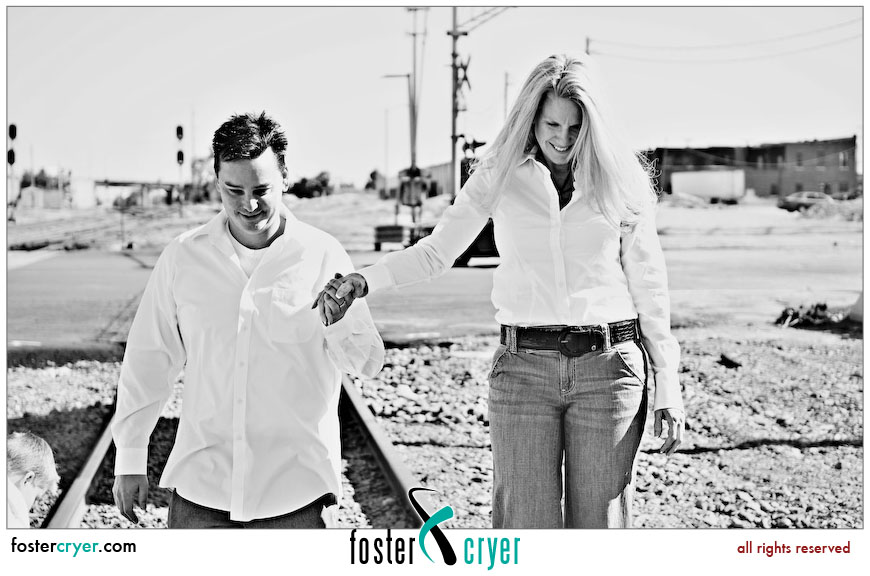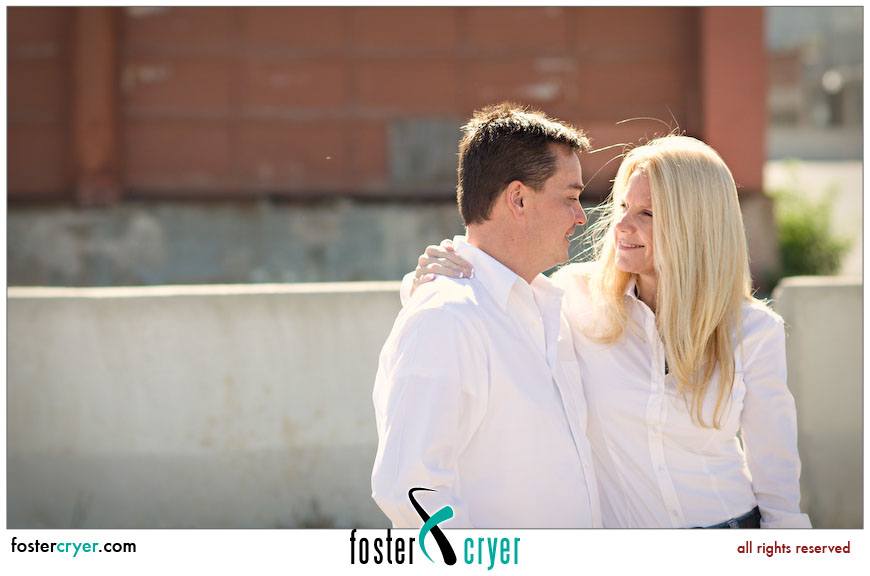 Foster Cryer  Tulsa Family Photographer
Last weekend we took the boys out to the pumpkin patch to pick out a few pumpkins.  When we got there the wind made it a little cooler than we expected, but Witten had a good time; at least for most of the time we were there.
As he's saying in the picture below . . . "COLD!" . . .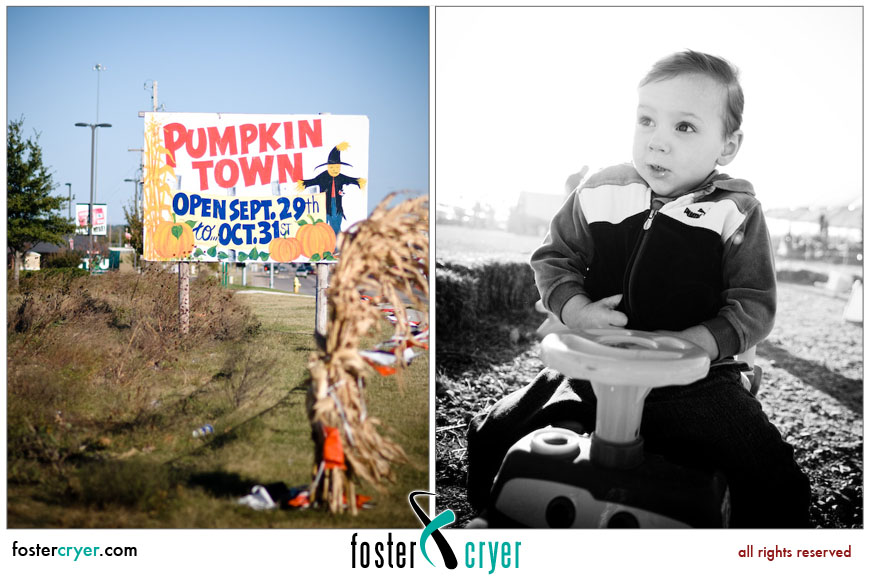 He was much more interested in the tracker toys than the pumpkins, ponies, or the hay ride . . . that's a boy for you . . .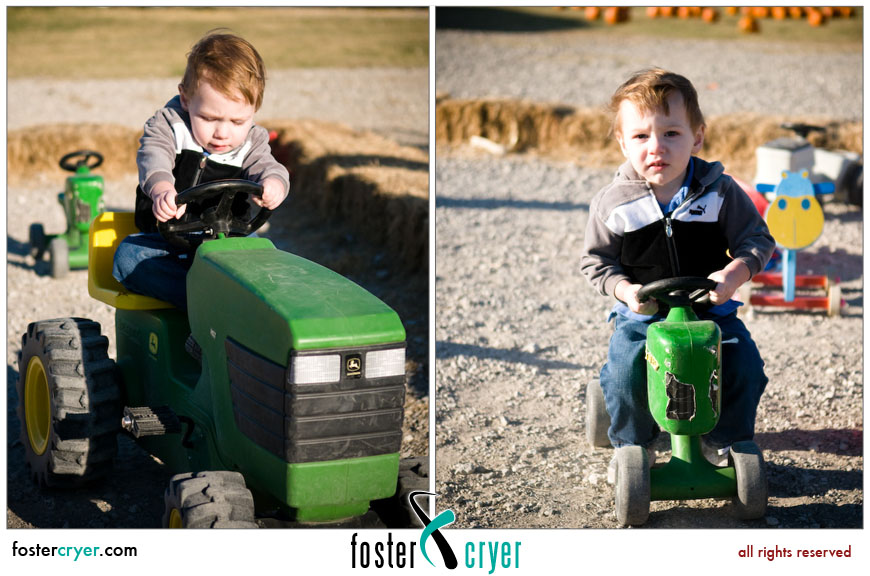 And here's the beautiful Mrs. Cryer trying to keep Ronan shielded from the wind with that awesome OSU sling . . .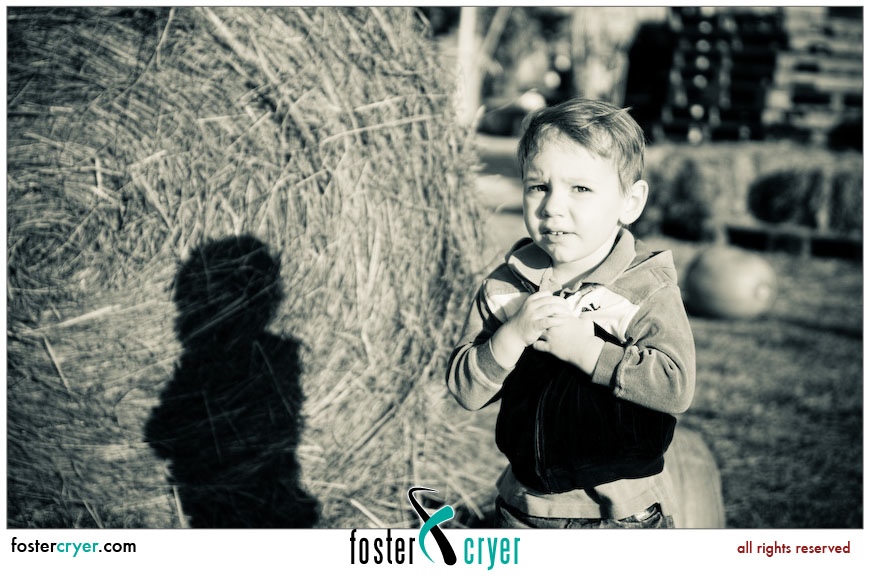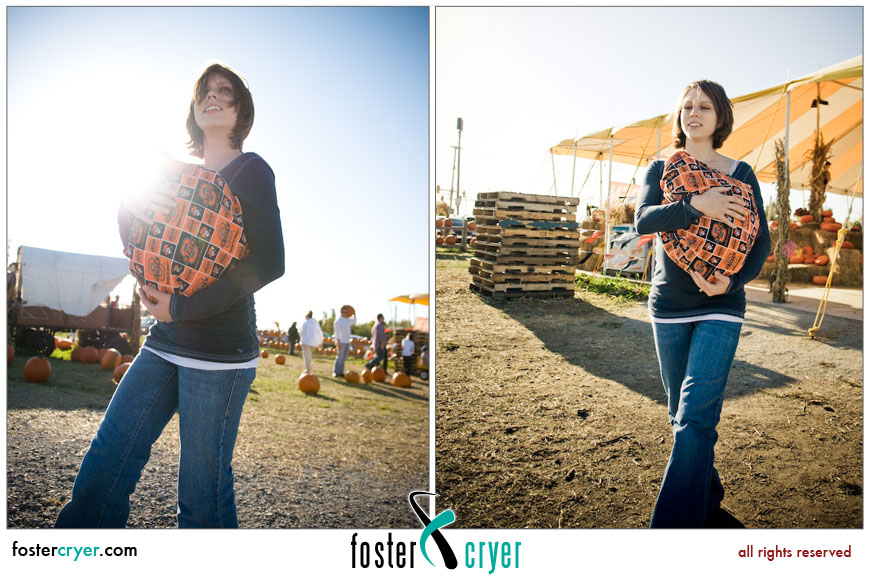 Witten saw one of the big inflatables and got all excited . . . he's just a little short and young though for this one . . .
We had to get some pictures of Witten up on the hay bales which starte out good . . .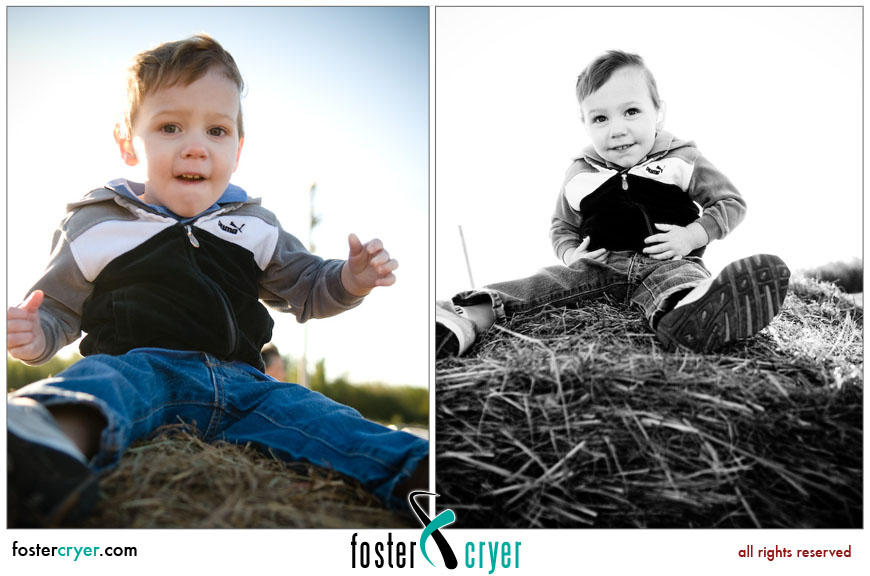 And then he reached his breaking point . . . he wasn't very happy with Daddy for taking his picture and not getting him down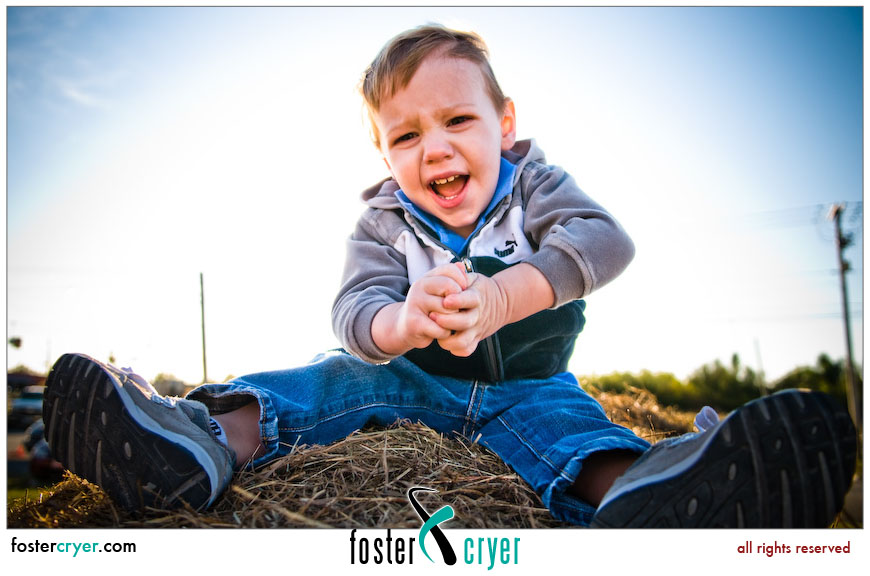 And he's still angry . . .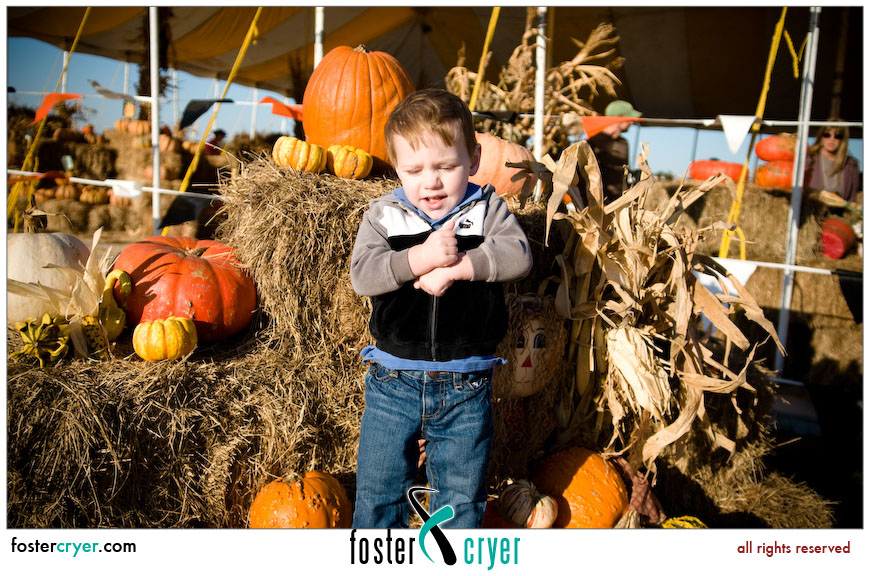 It's probably because we went to the pumpkin patch late in the season and he couldn't find a pumpkin he liked . . .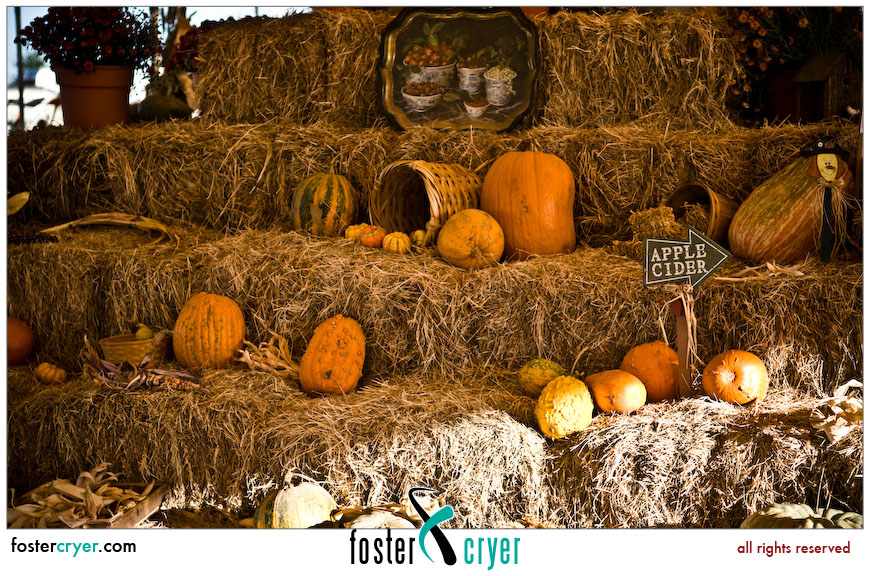 Have a safe and Happy Halloween!!!
Since I didn't do a very good job of posting pictures for our family and friends here when Witten was smaller, I'm going to make sure that you all get to see our new little guy, Ronan, a lot more.
That doesn't mean I'm leaving out big brother though; he'll still be in a ton of pictures as well.
Anyways, here's a few of Ronan from this last week . . . I can't believe he's already a month old!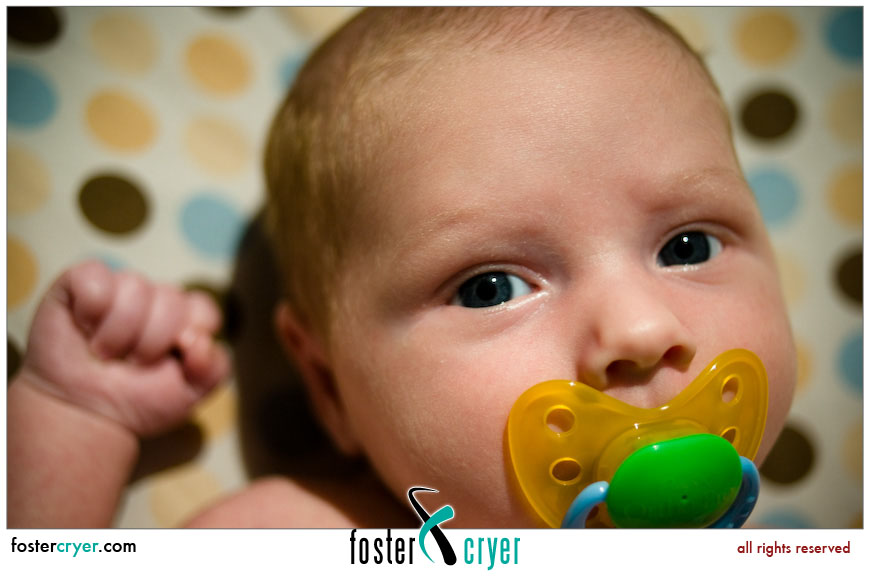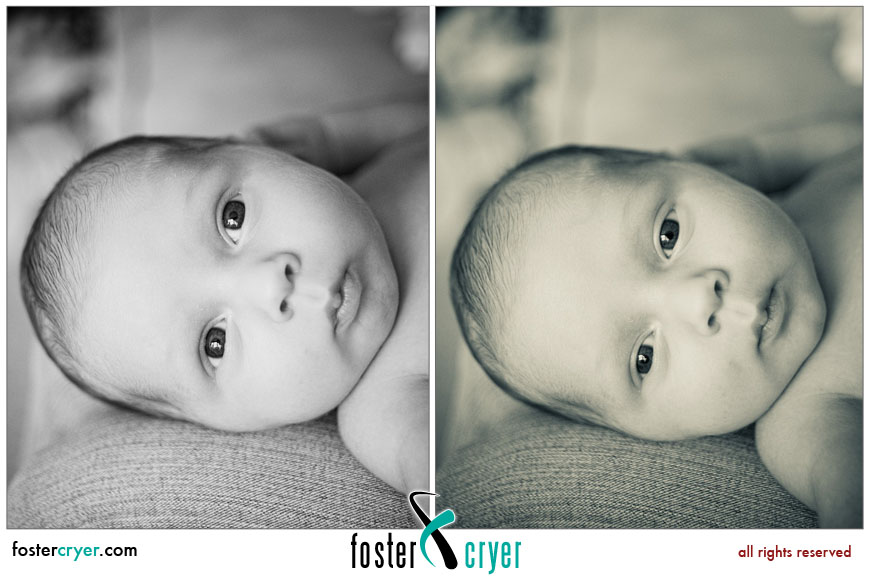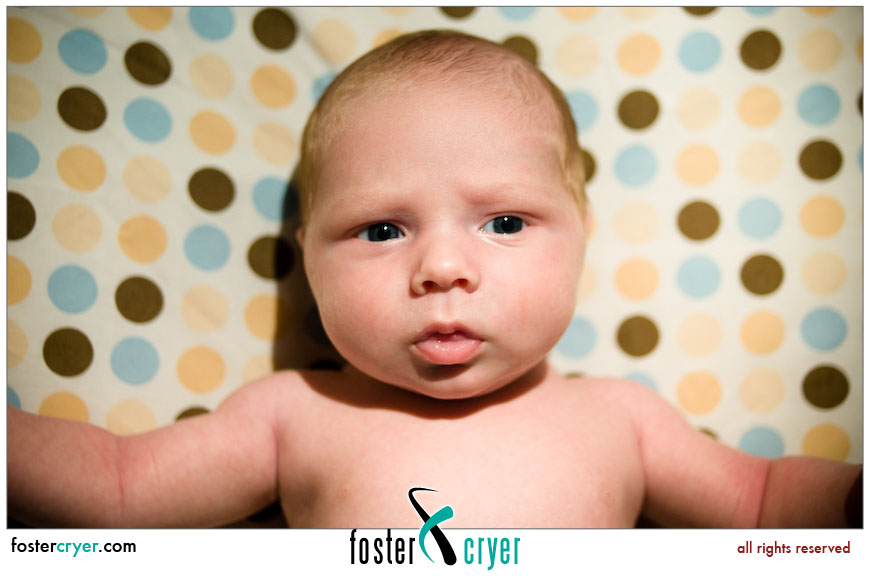 This past weekend, I had the opportunity to meet the Heard family when they came up from Oklahoma City for the weekend and for some family pictures.  We have mutual friends and that's how we met up for this session; thanks Charla.
Here are some of my favorites from the family pictures at Woodward Park: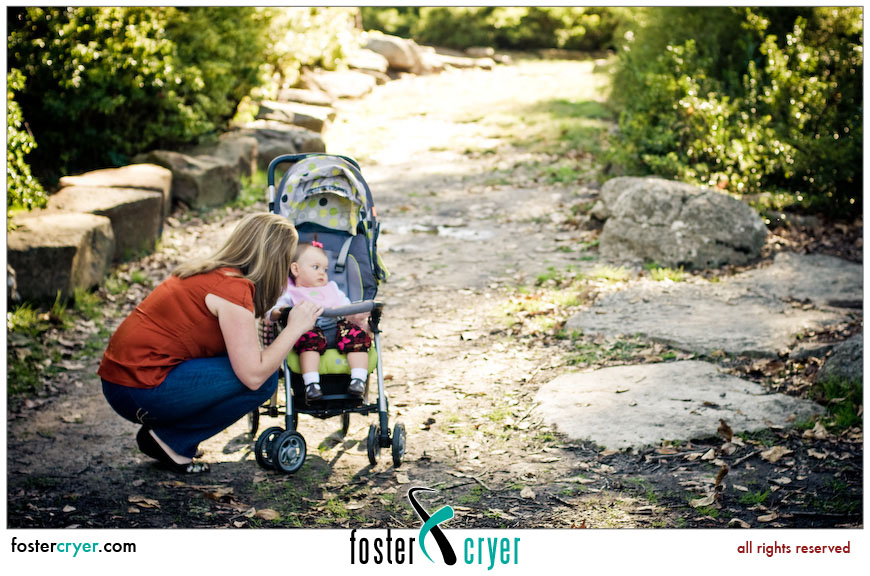 Check out those eyes . . . what a cutie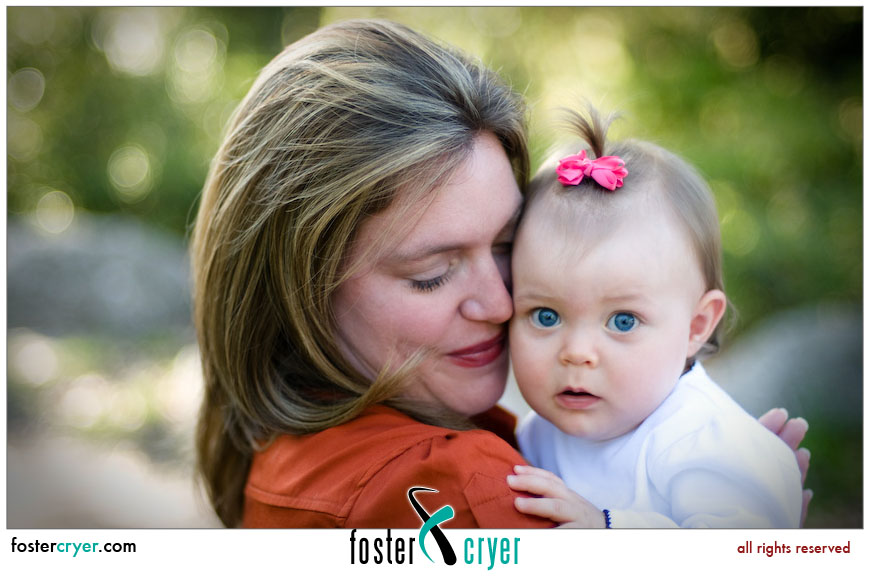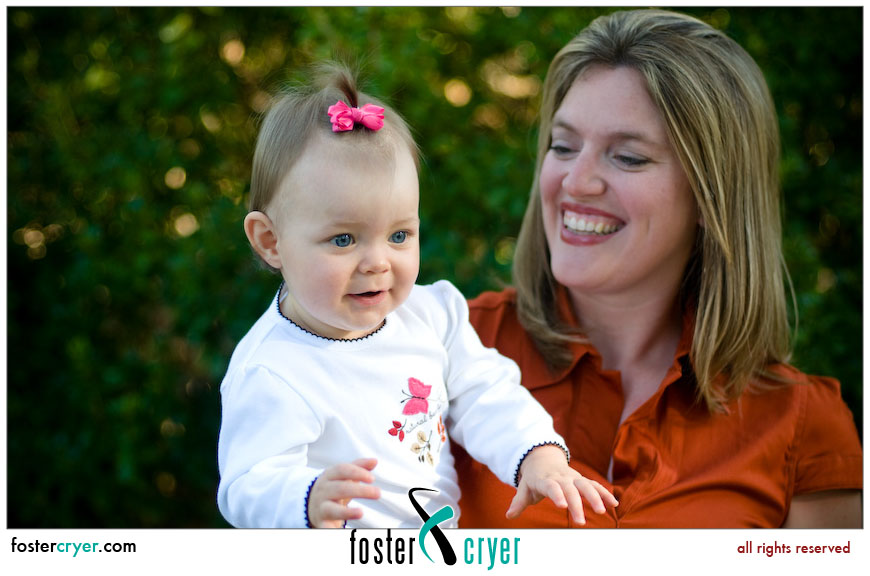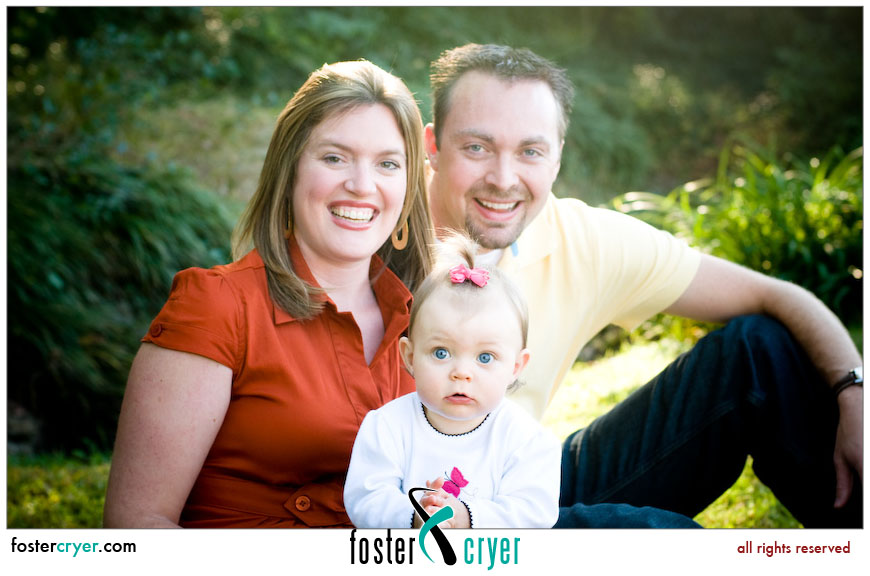 I love shots with Dads loving on their kids, and Jeremy was eating up his little girl . . . not literally, but you know what I mean.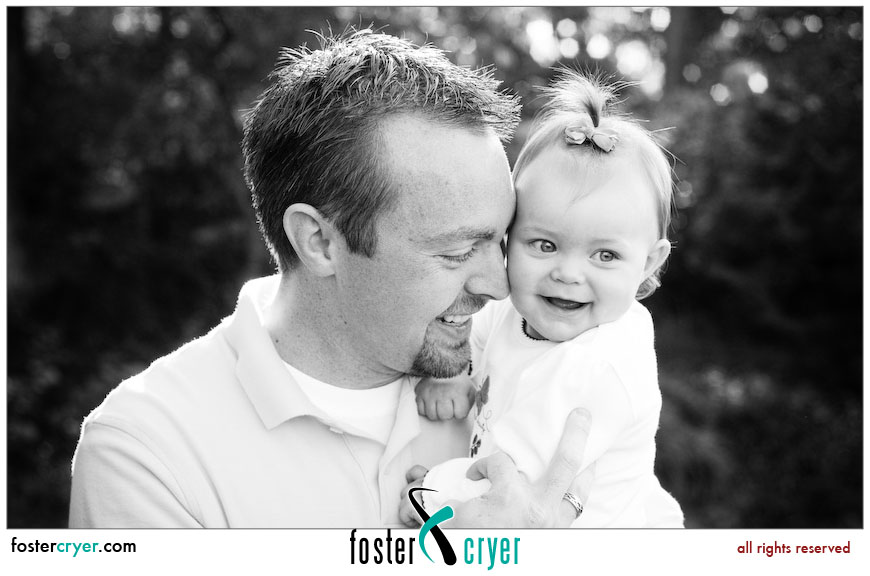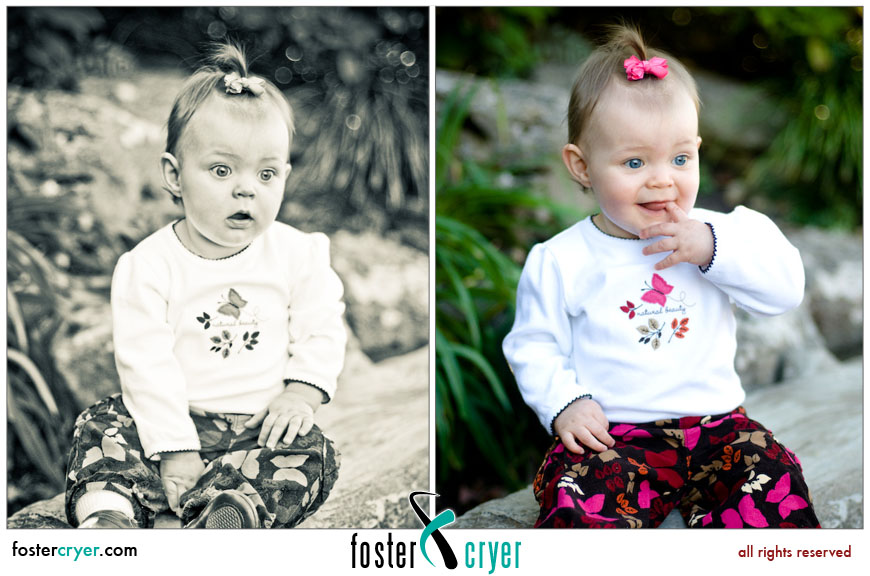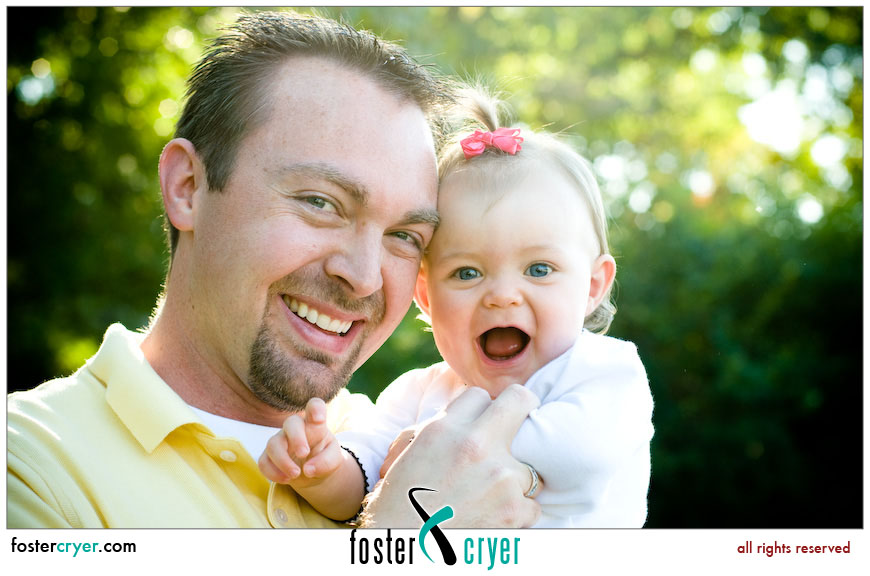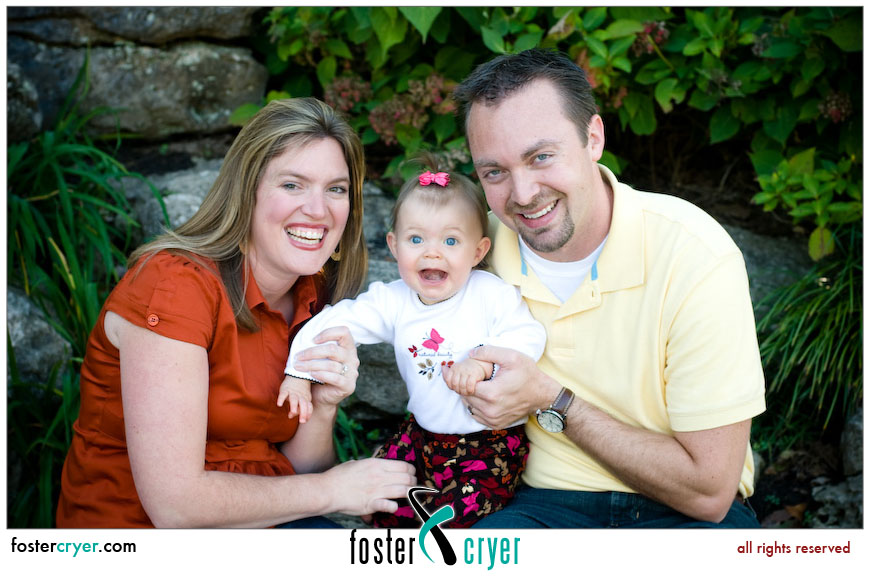 And we had to save some time for Mama as well . . .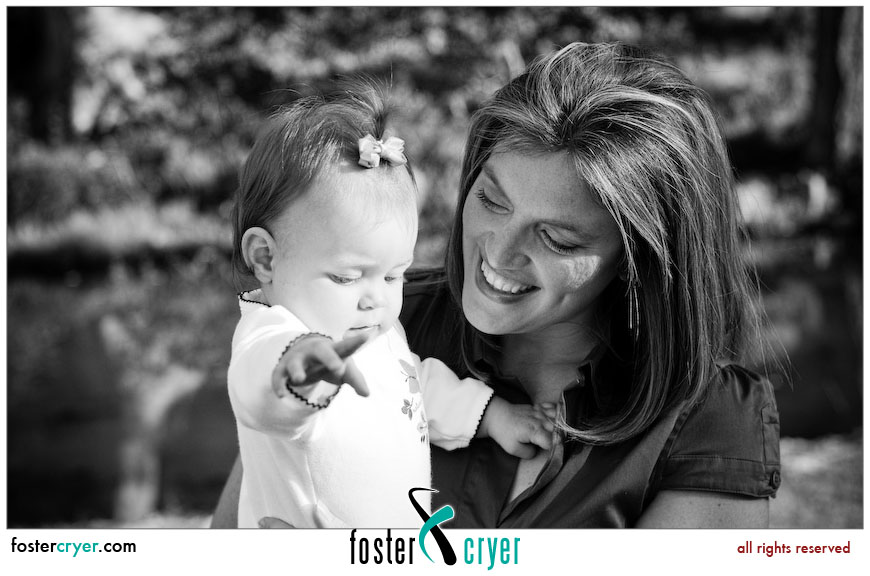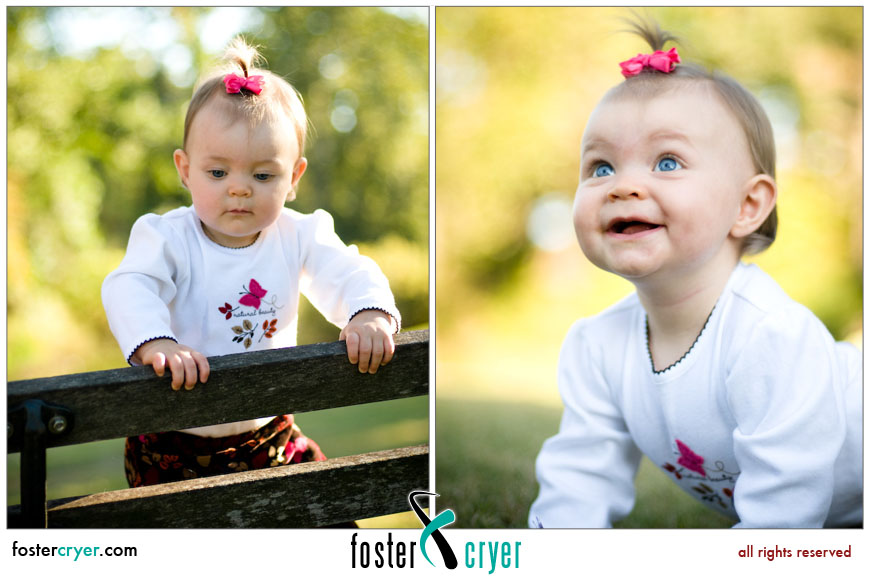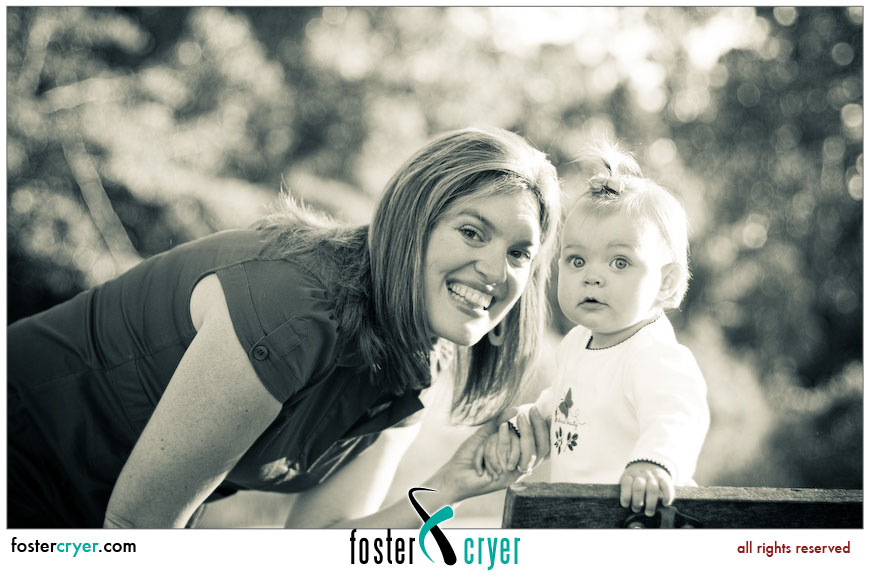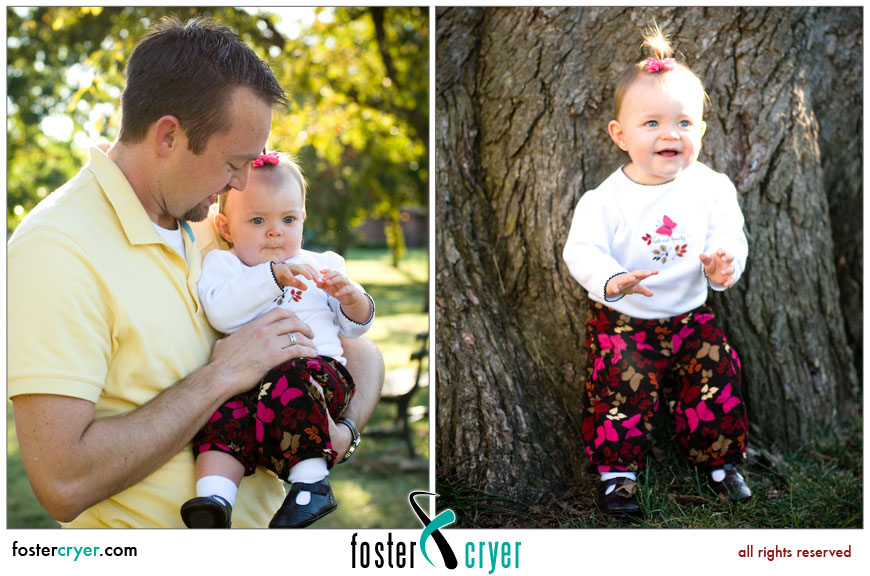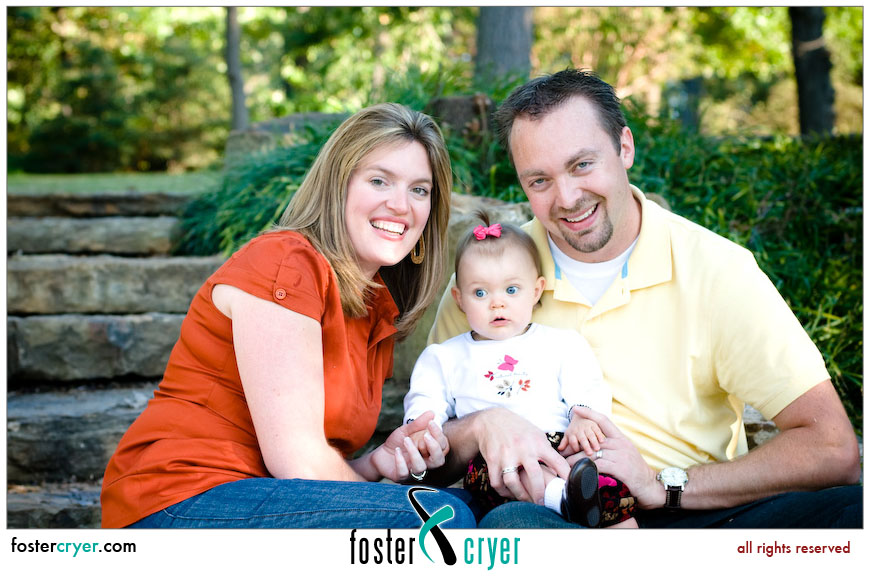 Thank you Jeremy and Aleisha for allowing me to come out and capture your beautiful family.
Foster Cryer   Tulsa Photographer
I love it when my clients ask me to document different parts of their lives.  I was fortunate enough to have been able to capture Kelly & Valerie's wedding day back in July and then this last weekend, I got to take some pictures of their extended family during the OSU Homecoming weekend.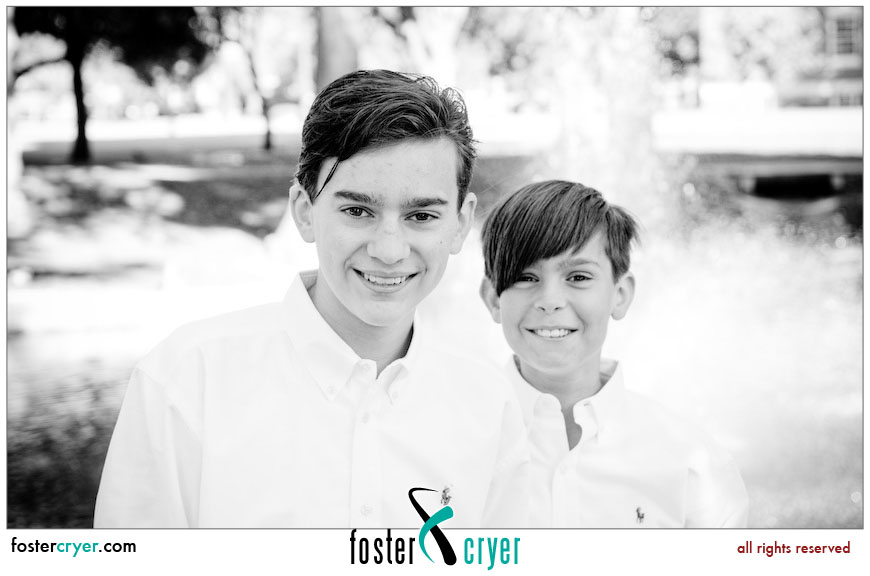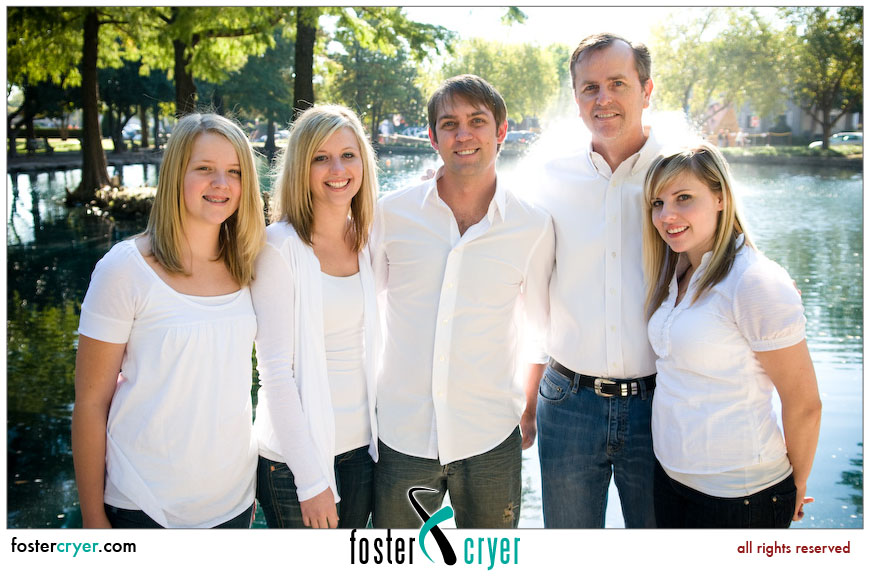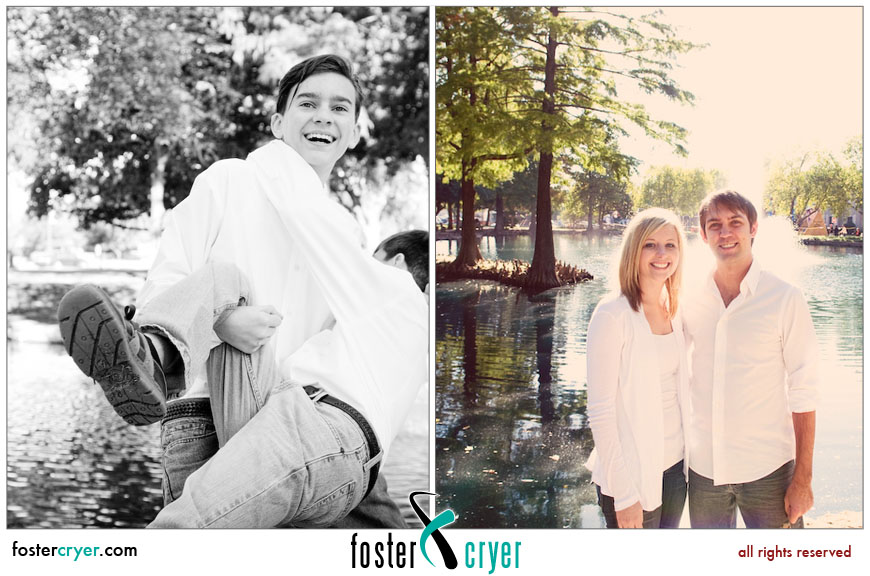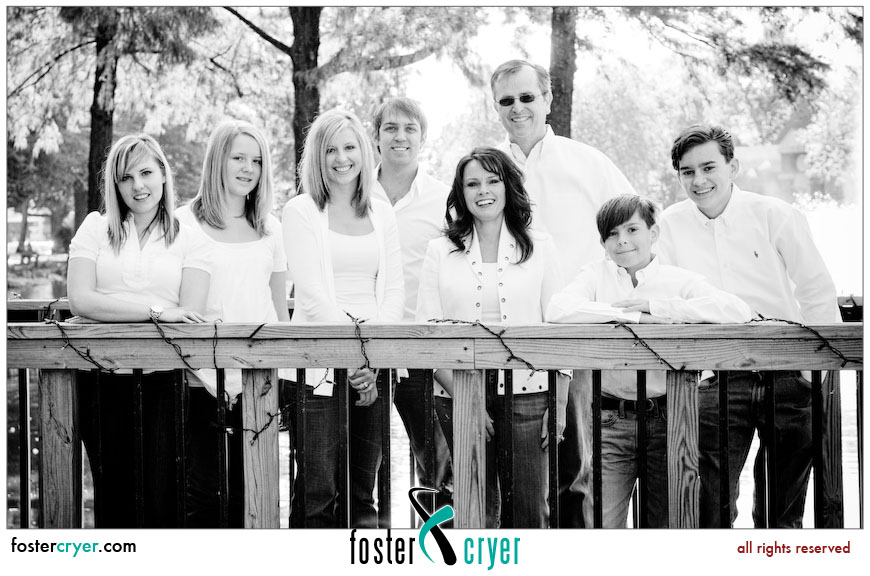 Tracy and her boys were a hoot and here's just one of the many shots where they let loose . . .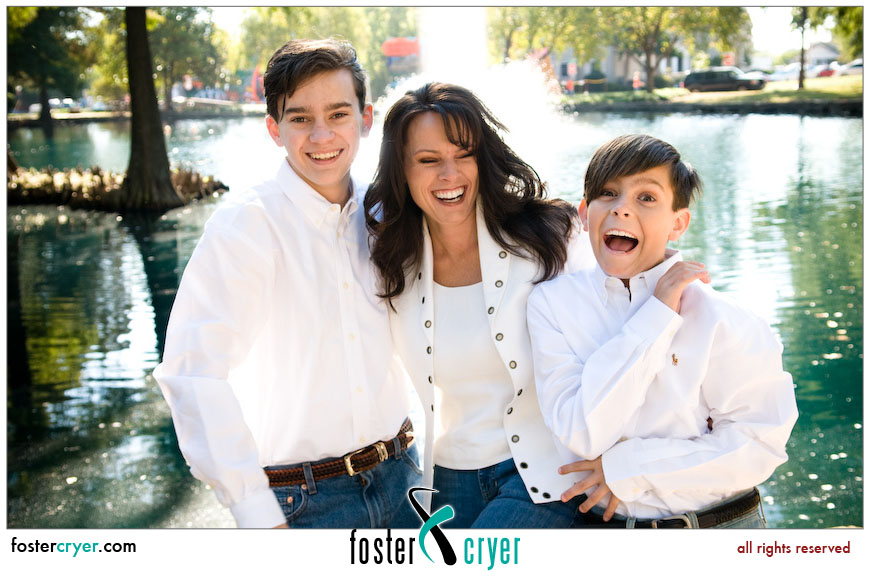 Here's Jim and his baby girl . . . and Jim with his beautiful wife Tracy.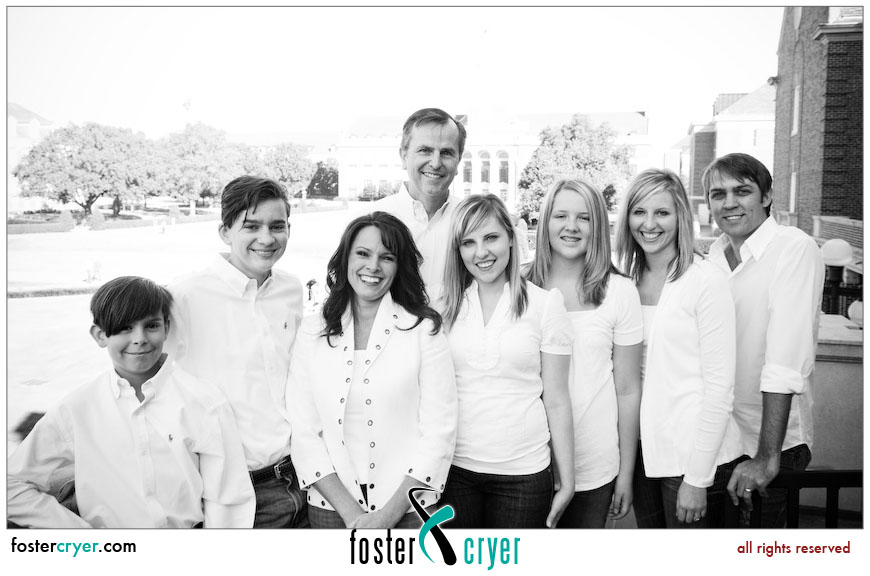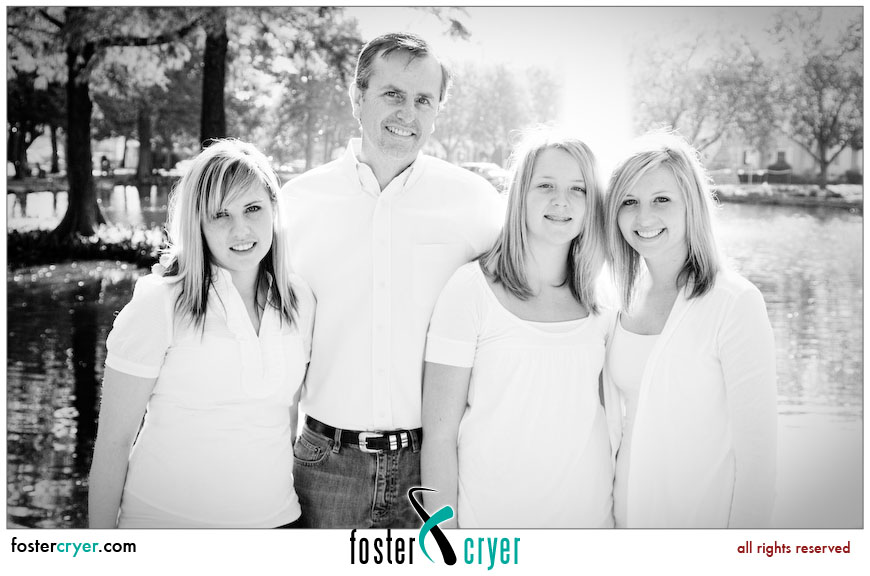 And we had to get one more shot on the OSU Student Union steps . . .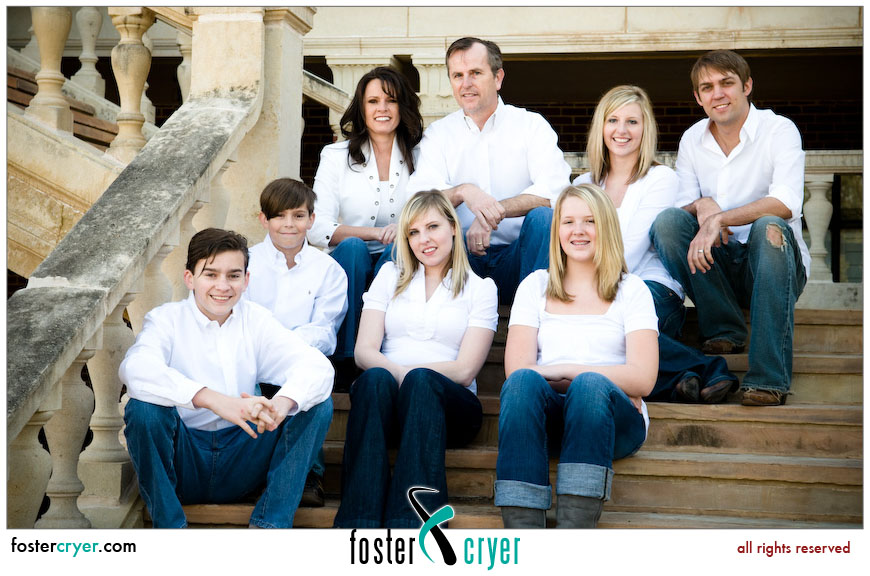 Thank you guys for letting me come to Stillwater and get some pictures of the entire family.
Foster Cryer   Stillwater Photographer