Archive for September, 2009
A few weeks ago, I had a great opportunity to photograph Casey & Lana's wedding in South Tulsa.  It was a very intimate wedding that couldn't have happened on a better day.
These are some of my favorites from Casey & Lana's wedding …
Here is the scene in Casey's parents' backyard where the wedding was held; it was absolutely beautiful!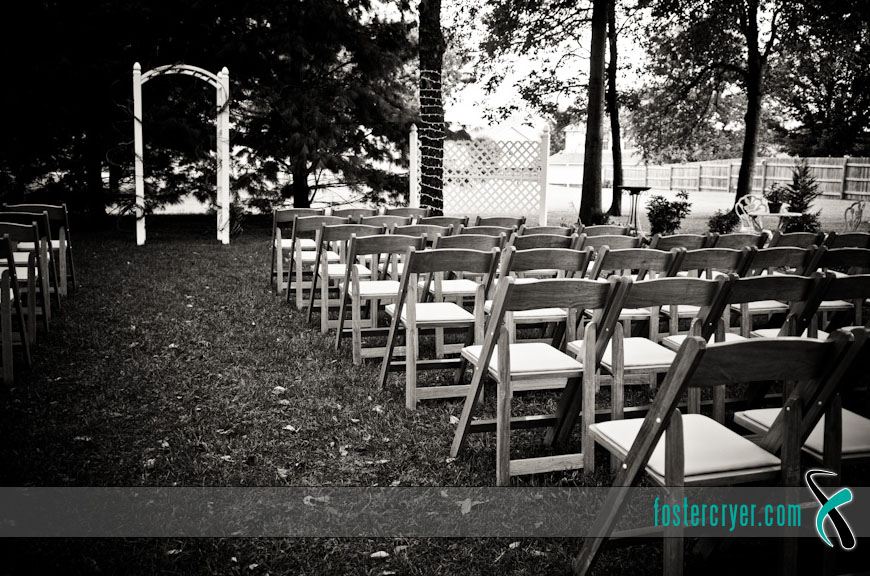 And here's the beautiful Lana …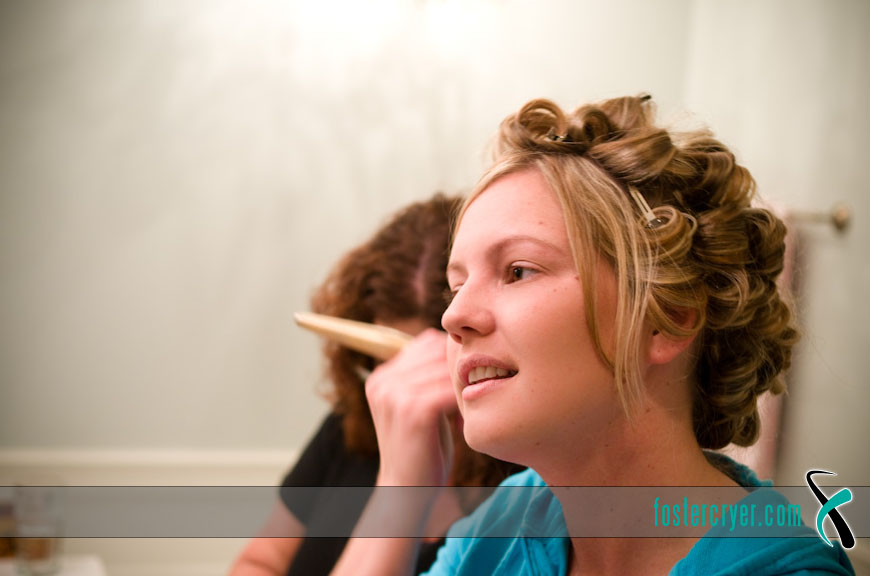 Casey's little girl is so cute and couldn't help but ham it up for the camera …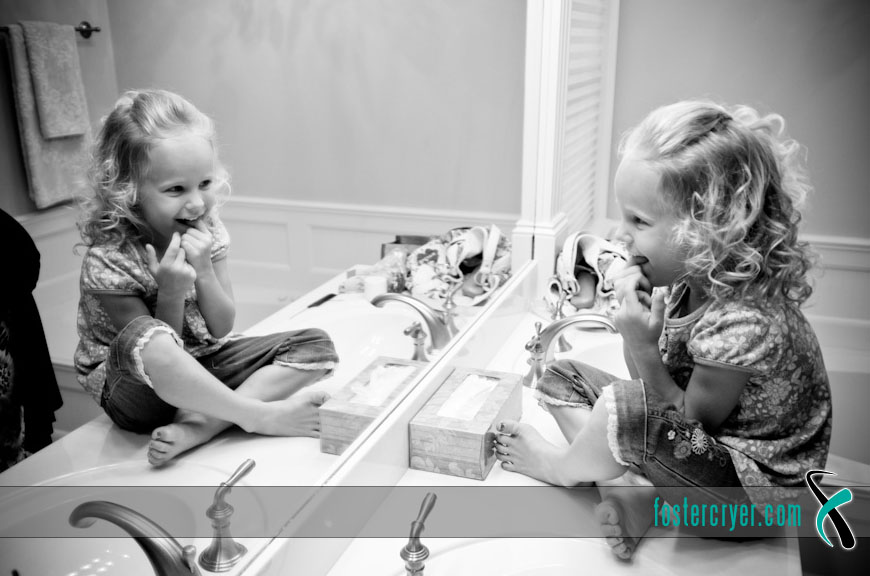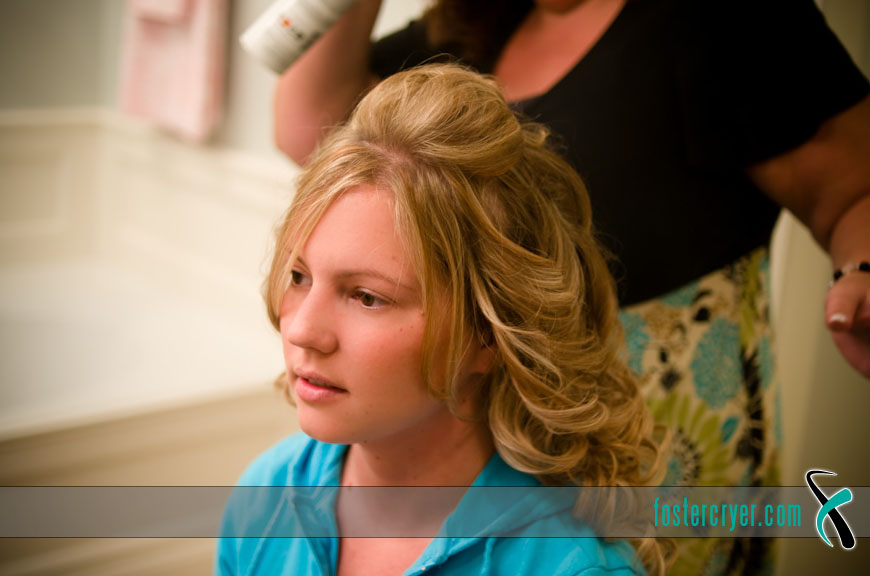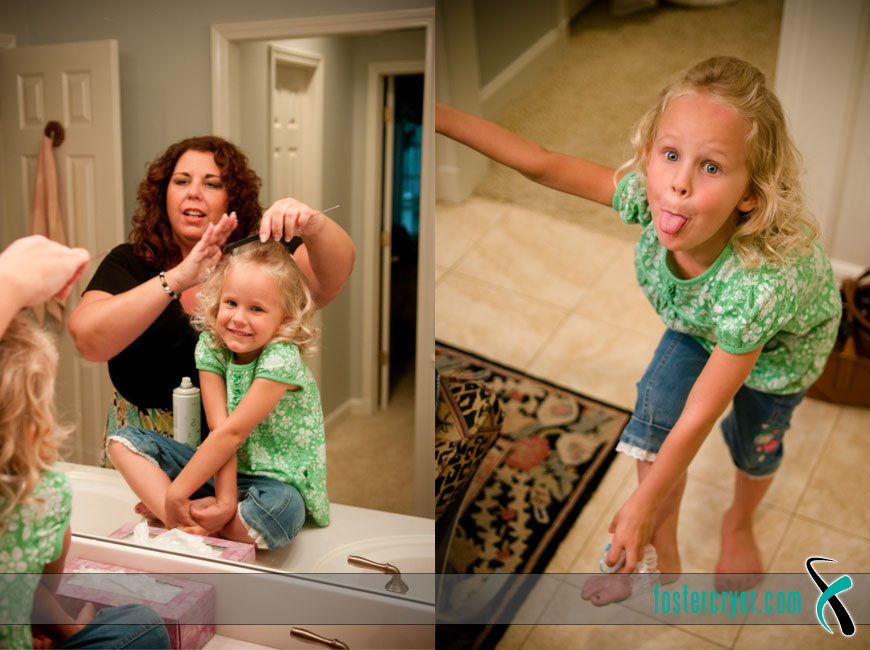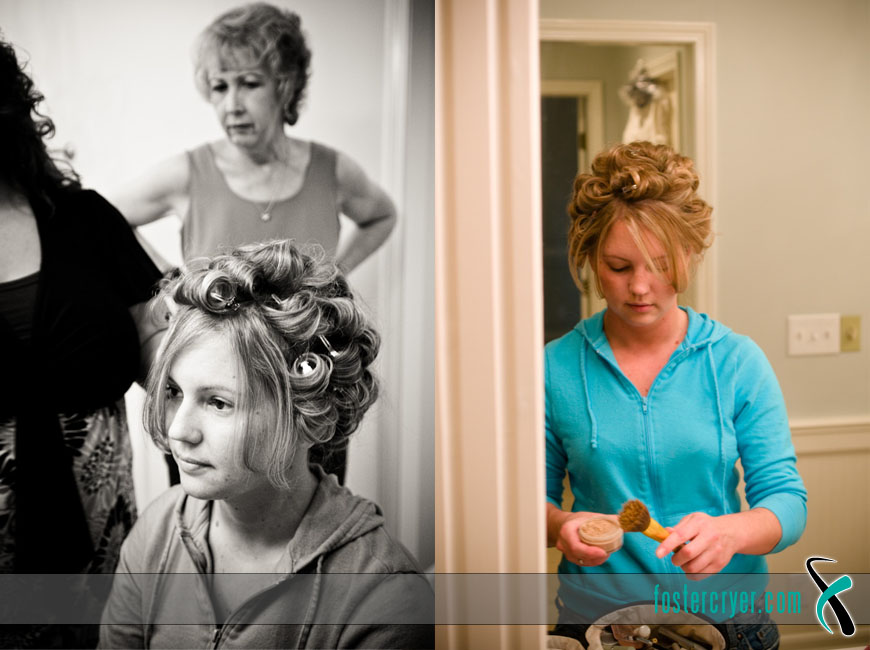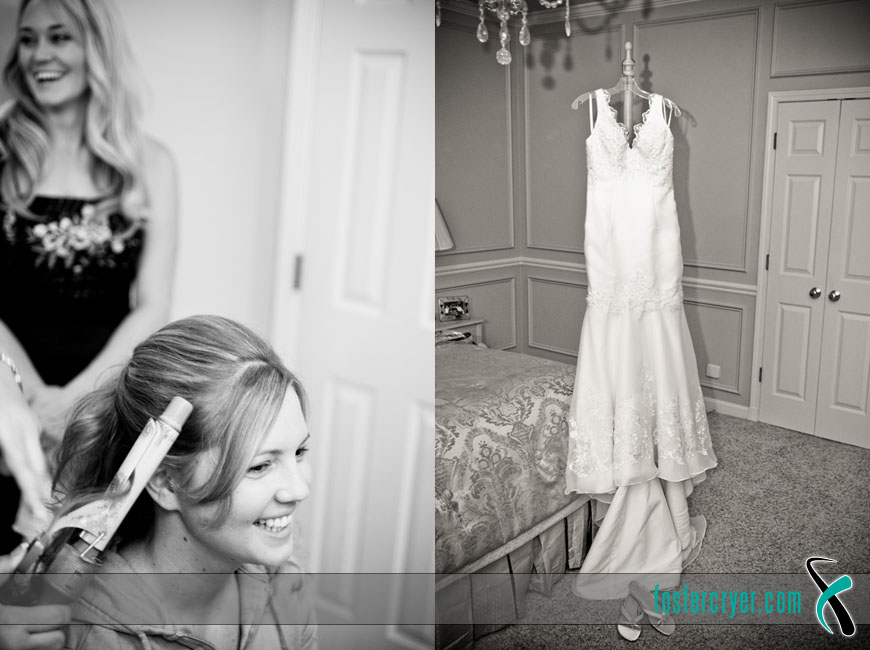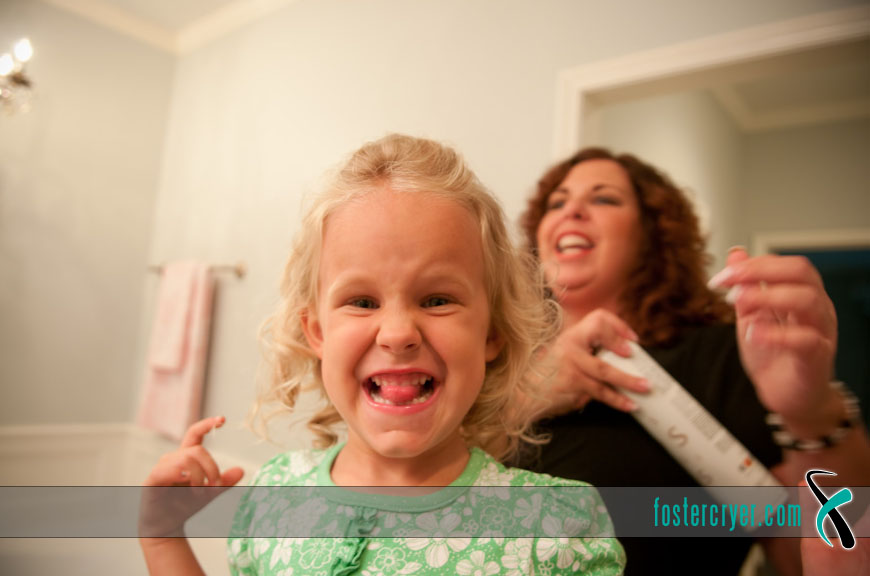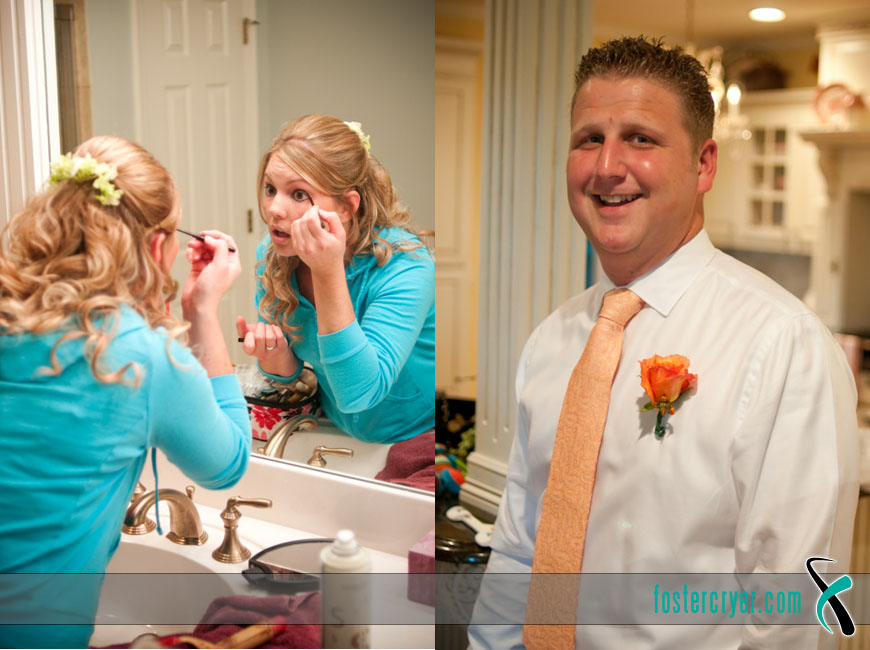 Casey's Grandpa was so happy to be there for his Grandson's wedding … it was great to see and talk to Casey's Grandpa, to hear him talk about how proud he was of Casey, and to see his excitement / happiness for Casey & Lana …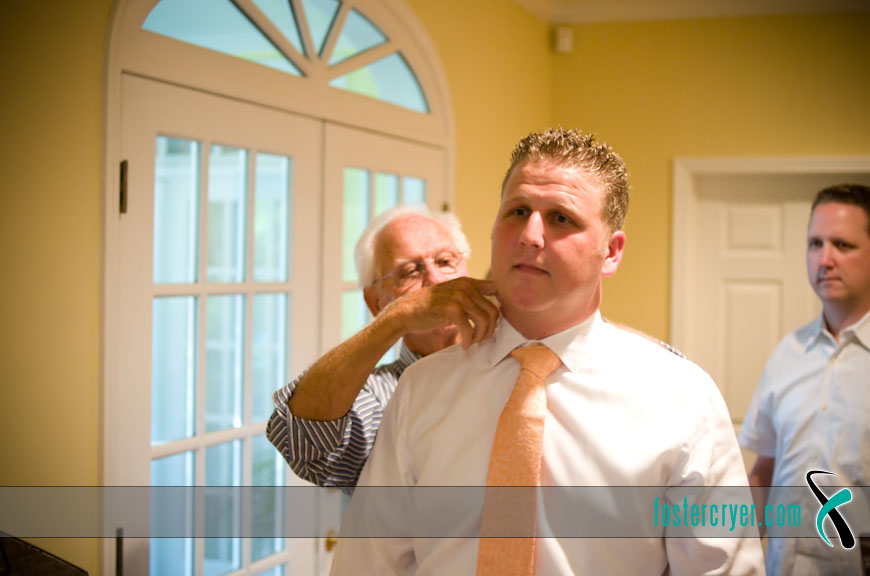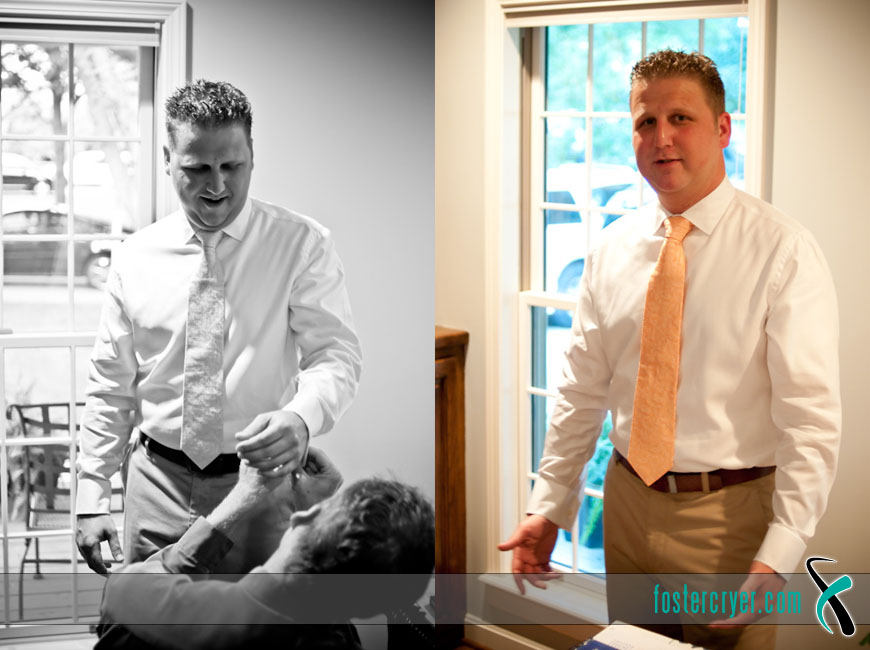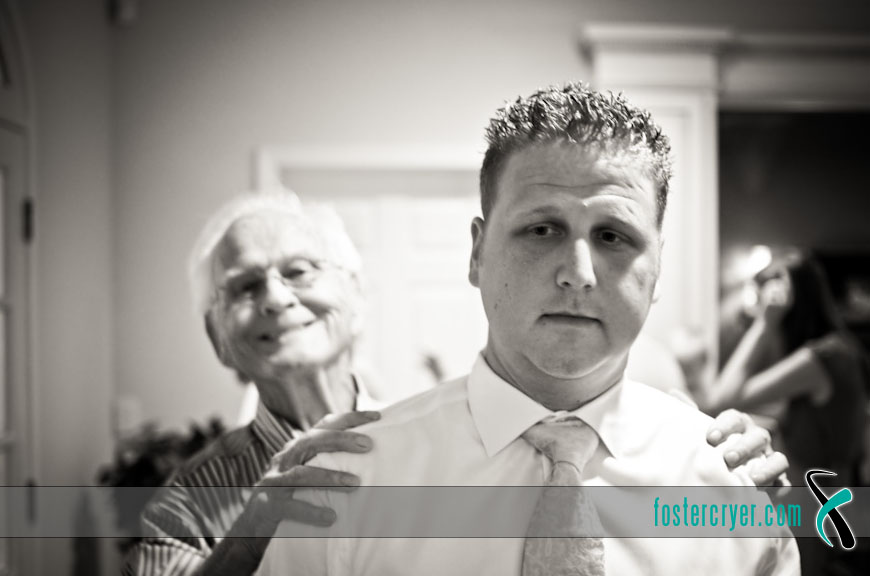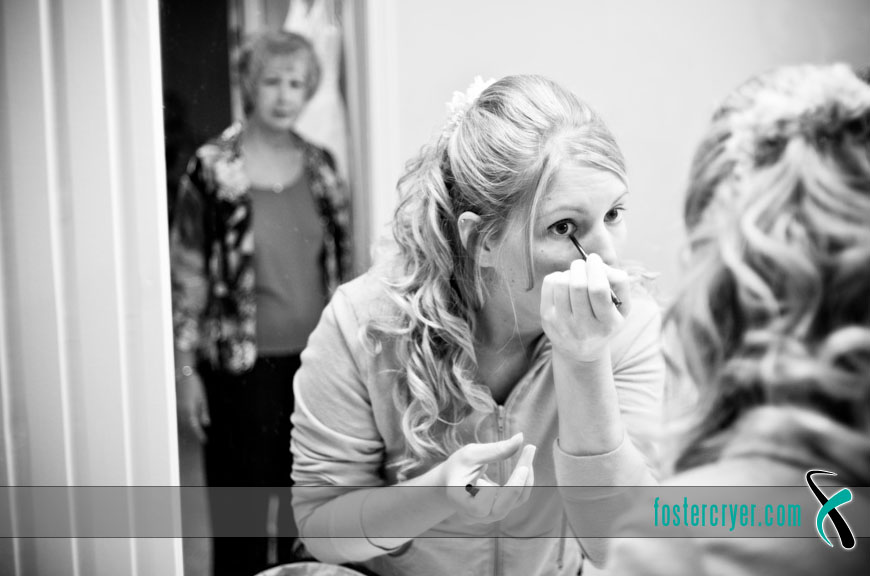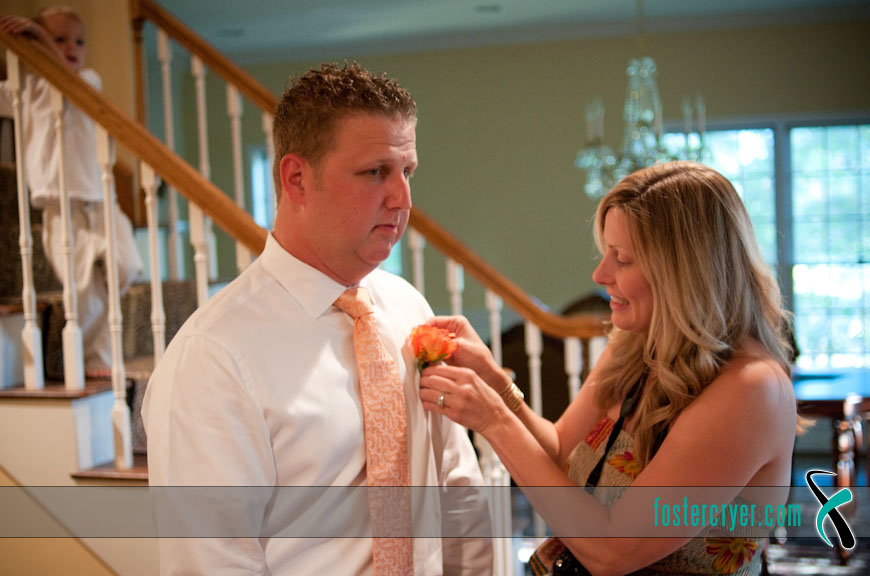 Here's a quick pep-talk and Daddy-Daughter time before the wedding …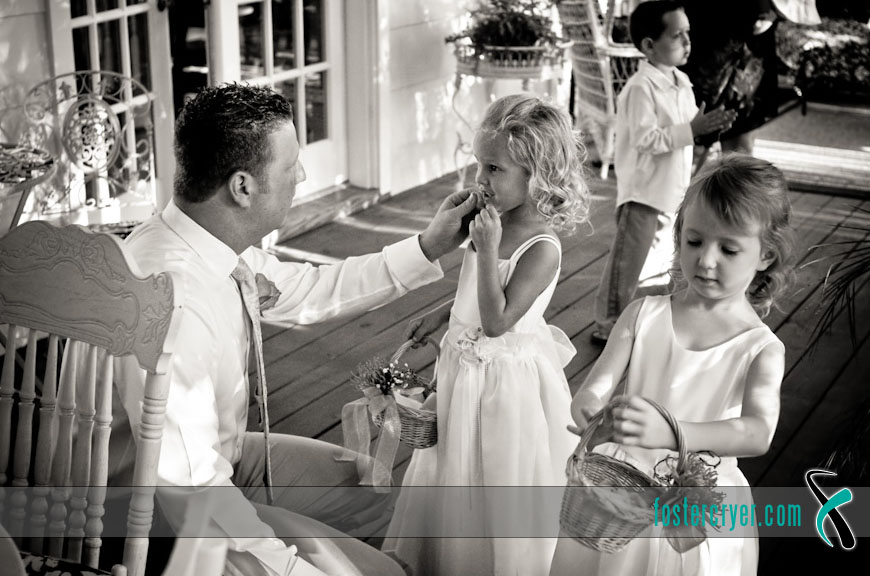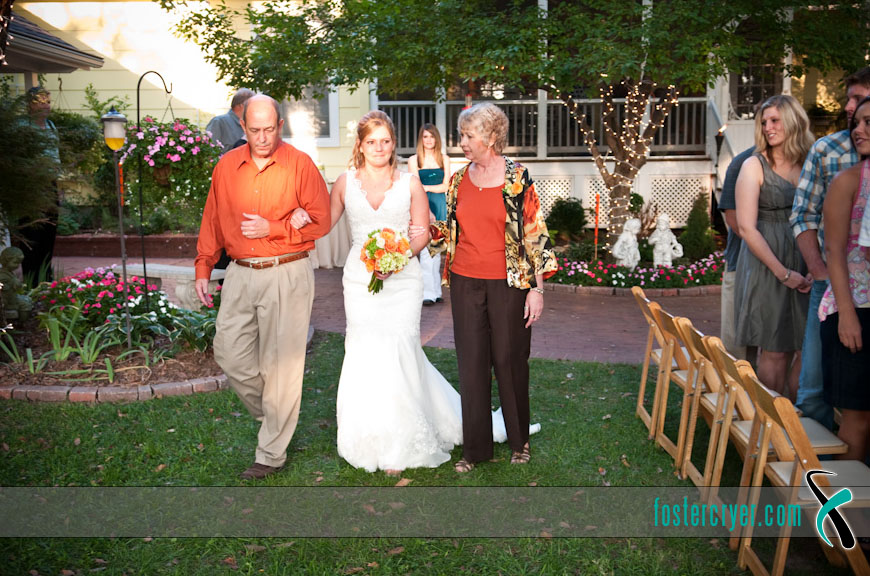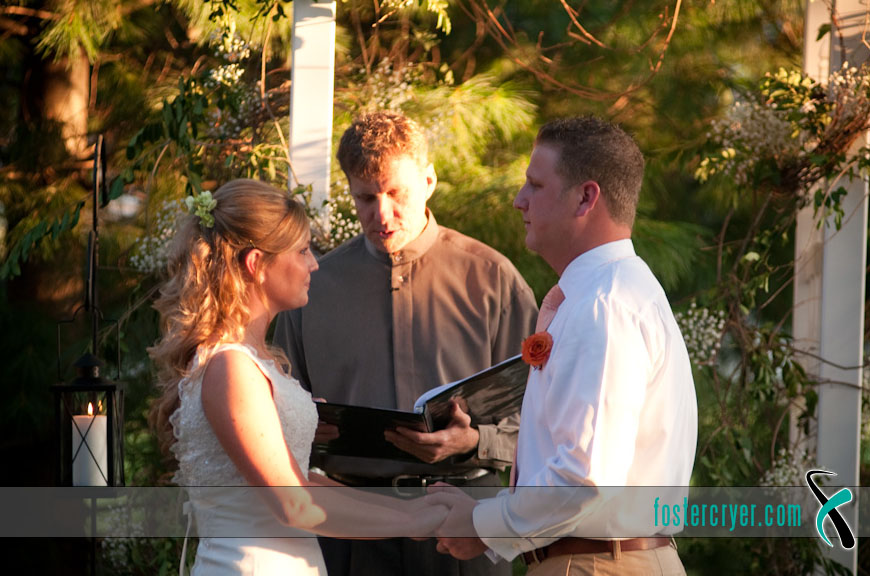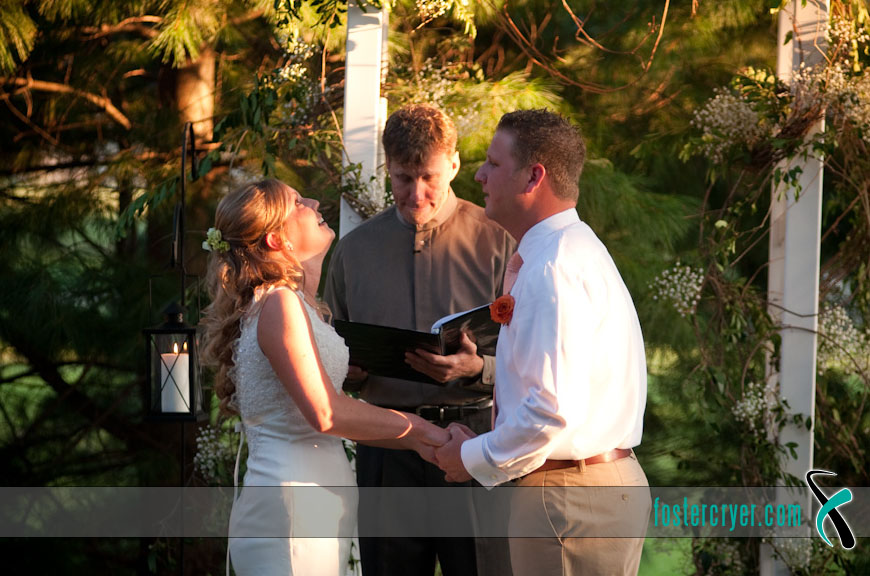 On the left is Casey & Lana taking their first communion together …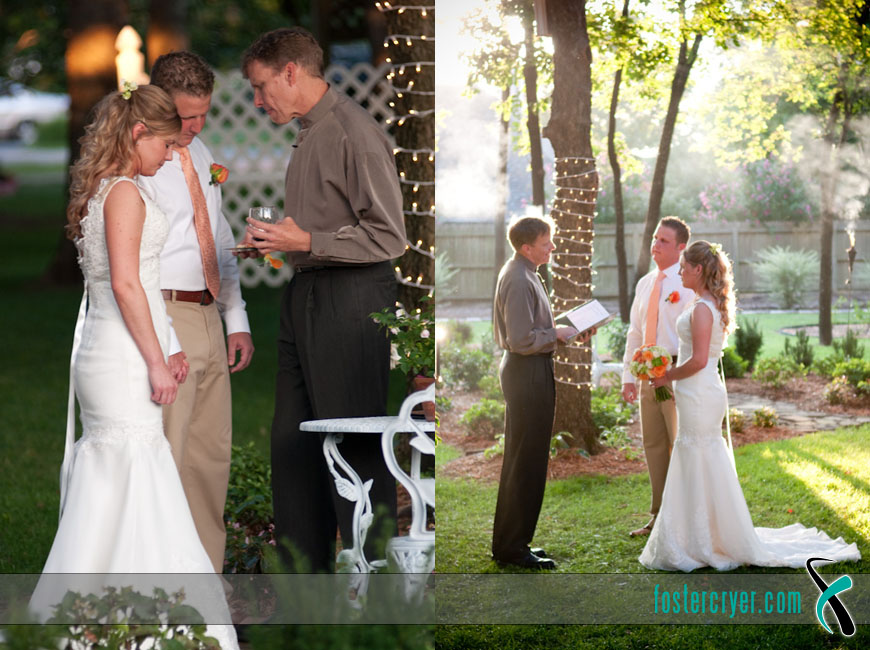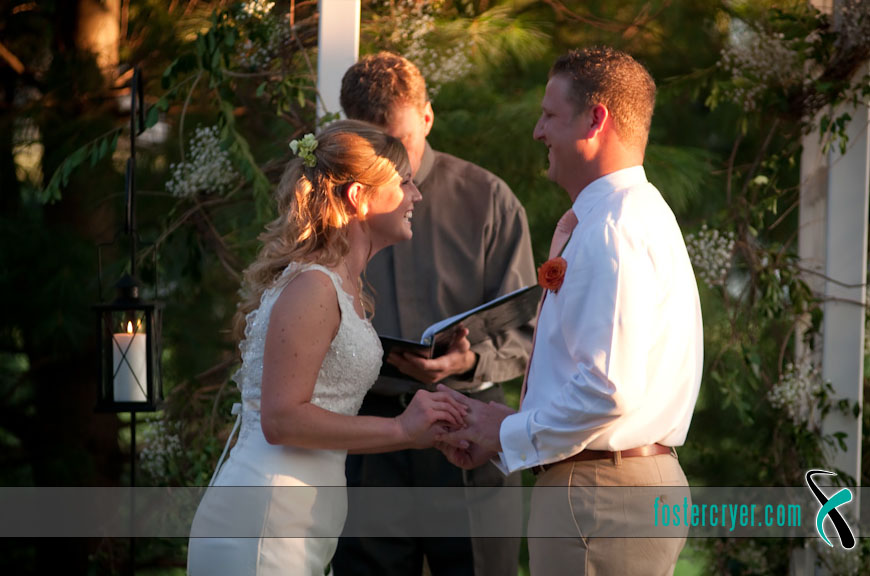 Casey's parents and the little ones were watching as Casey & Lana take their first communion together …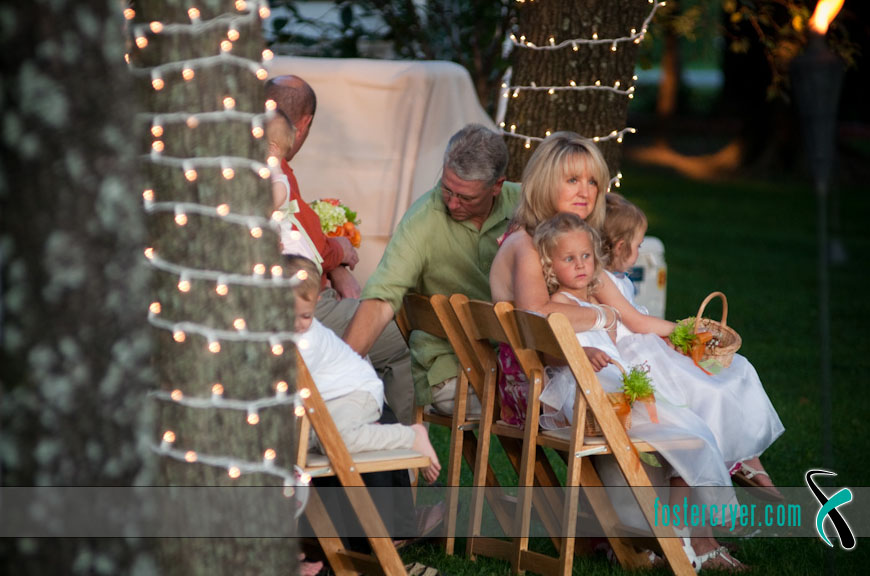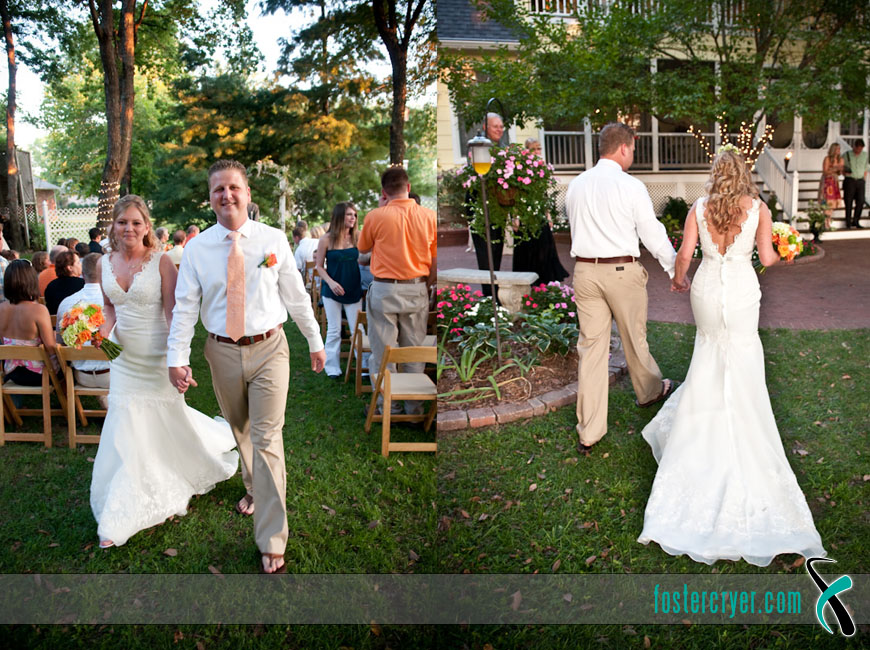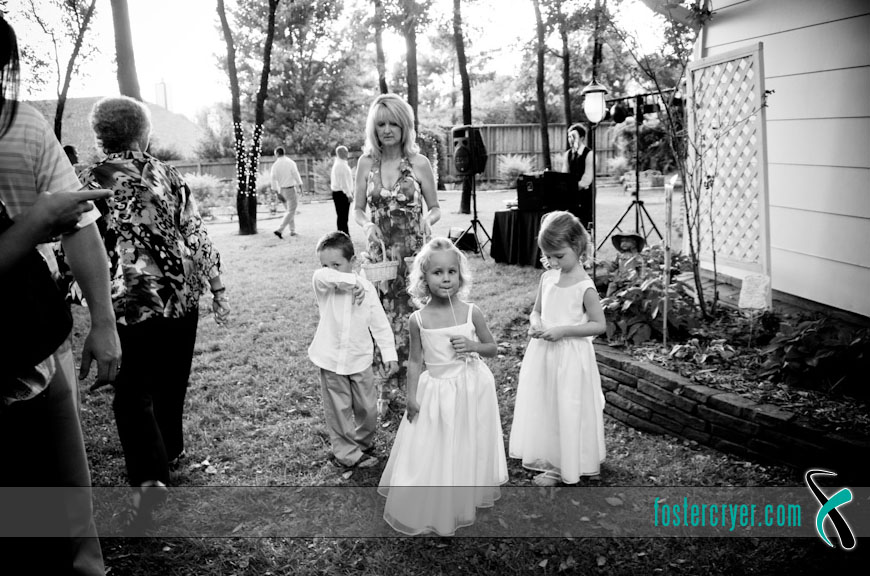 And here's a few quick portraits of this awesome, good-looking couple …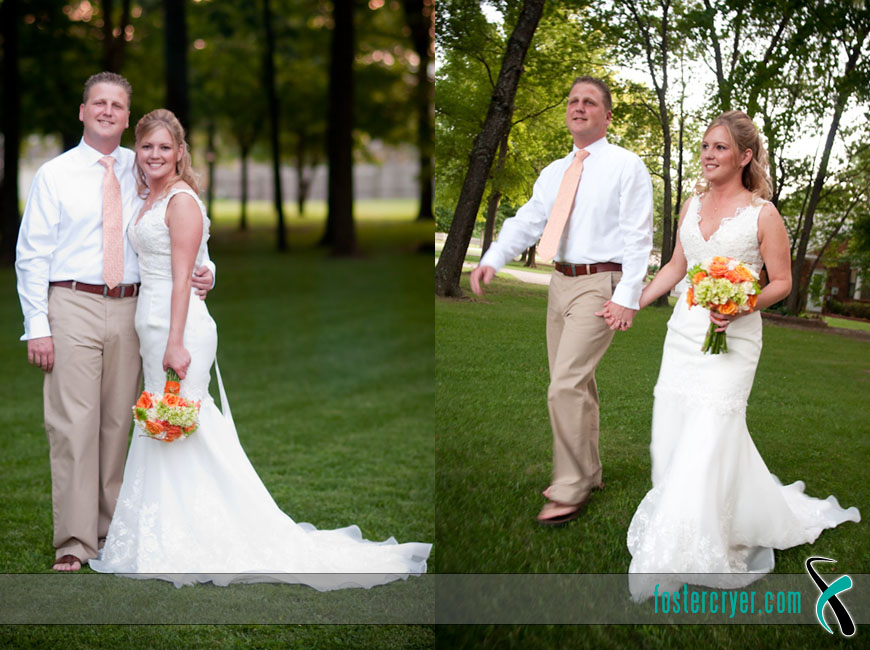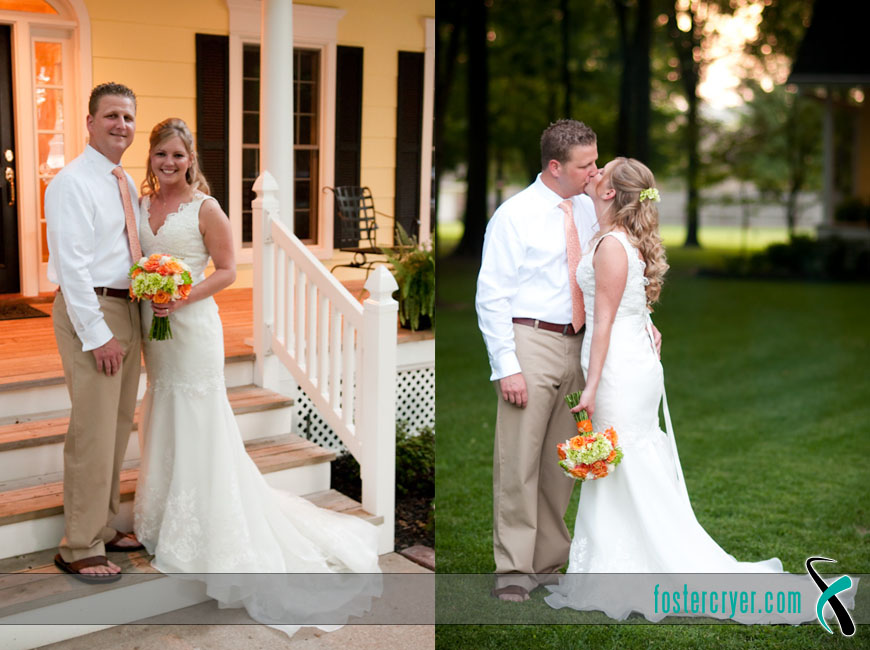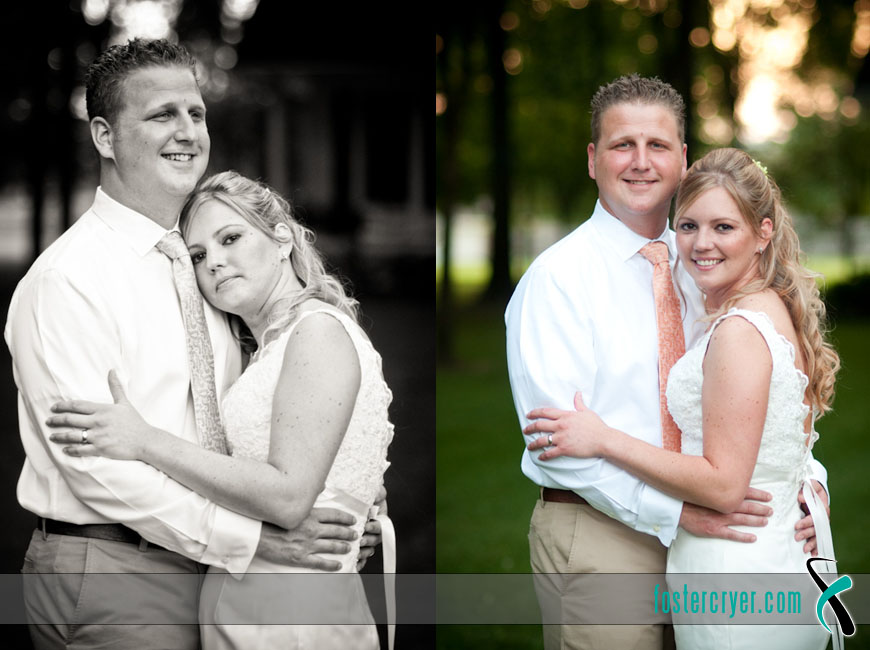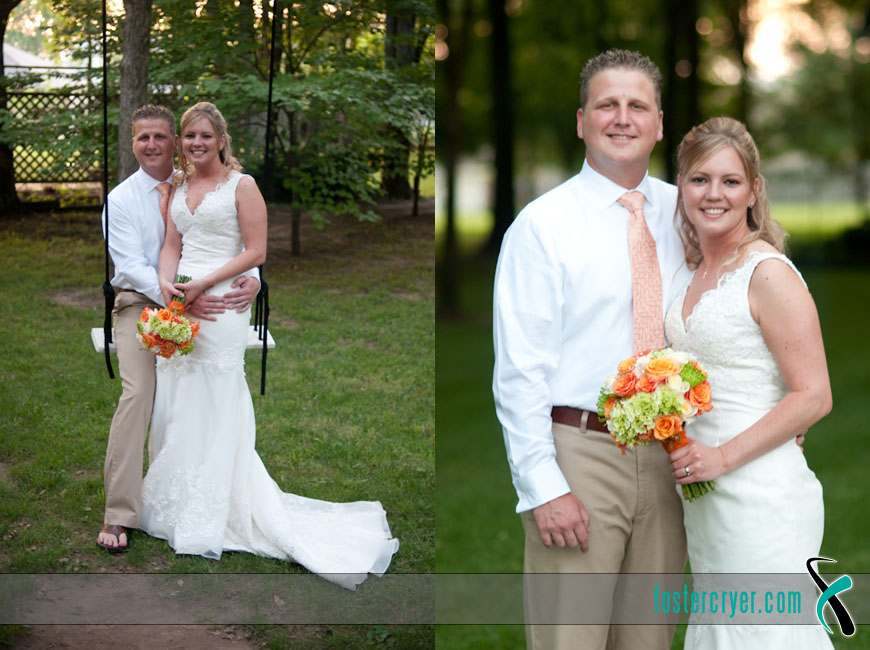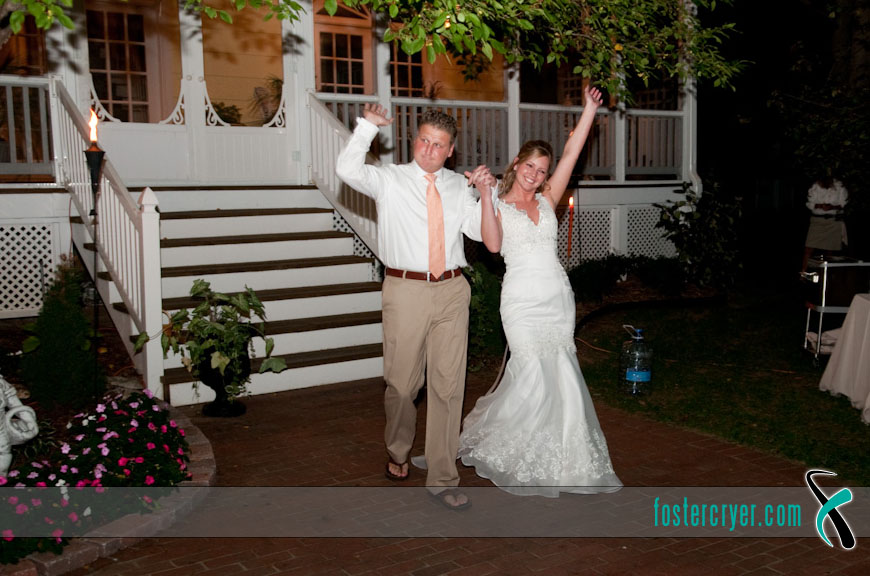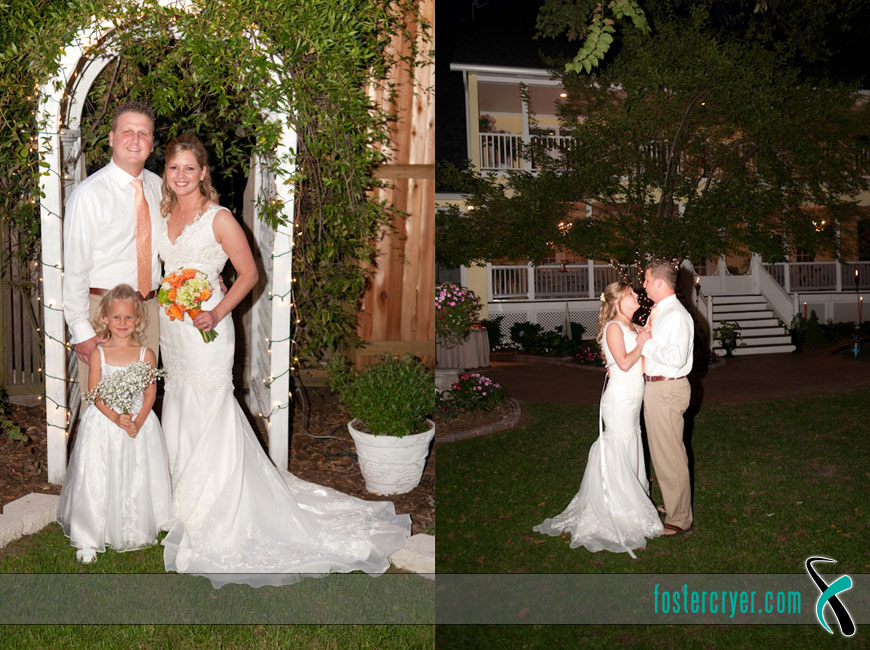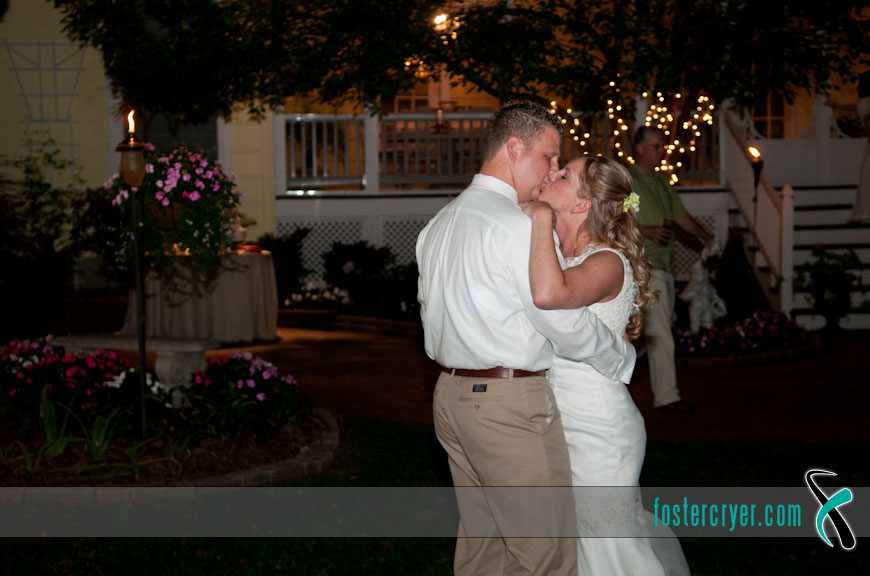 Casey's little girl was right in the middle of the bouquet toss and caught it right in the forehead …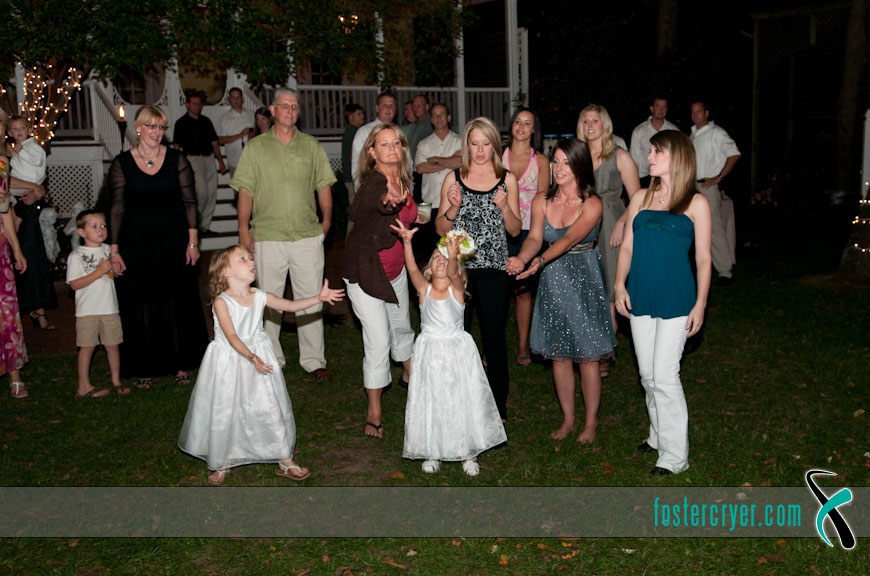 Here's the champ with her prize …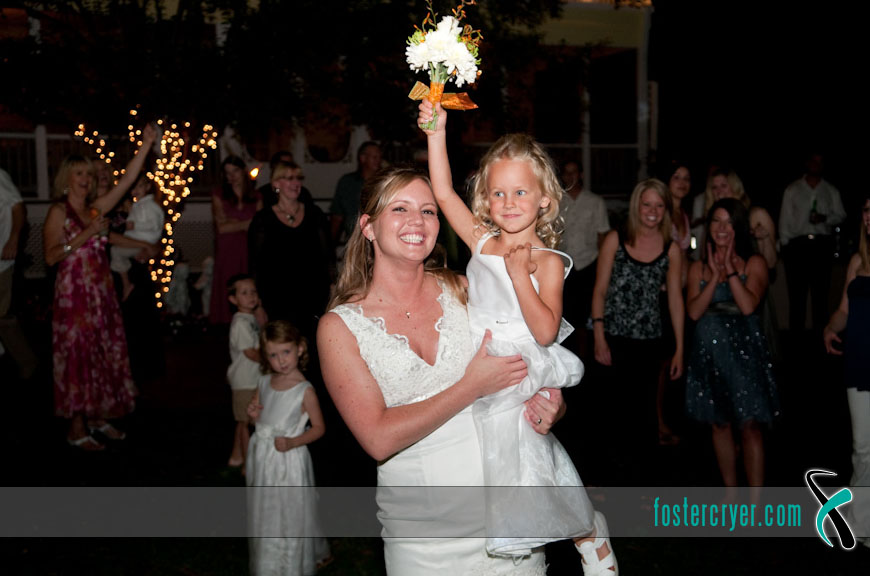 And of course Lana had to take some time to show off the guns …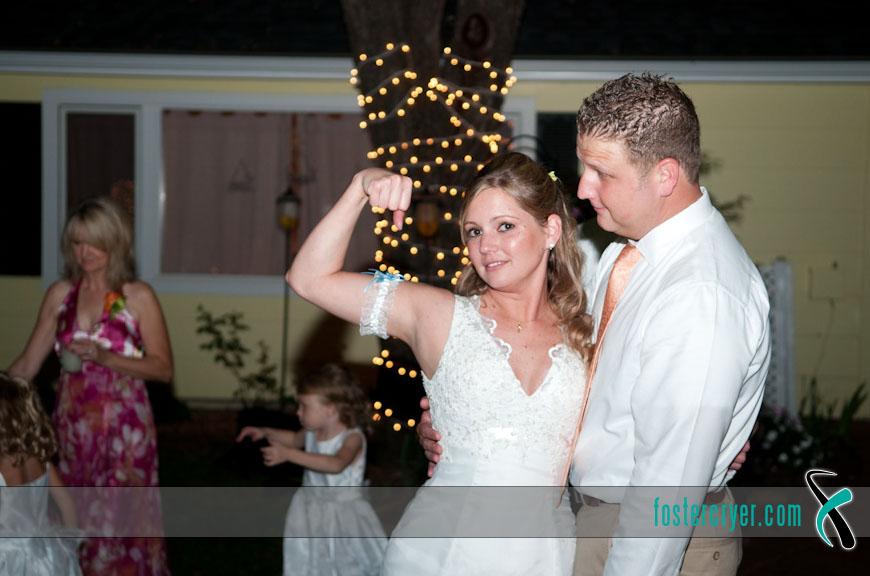 And last but definitely not least is a few pictures of Casey with his three girls …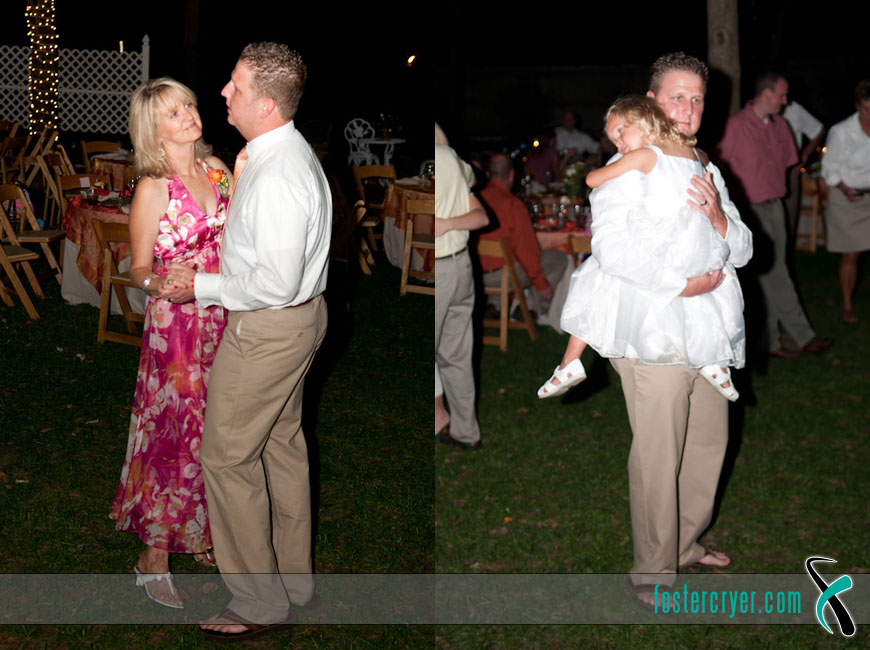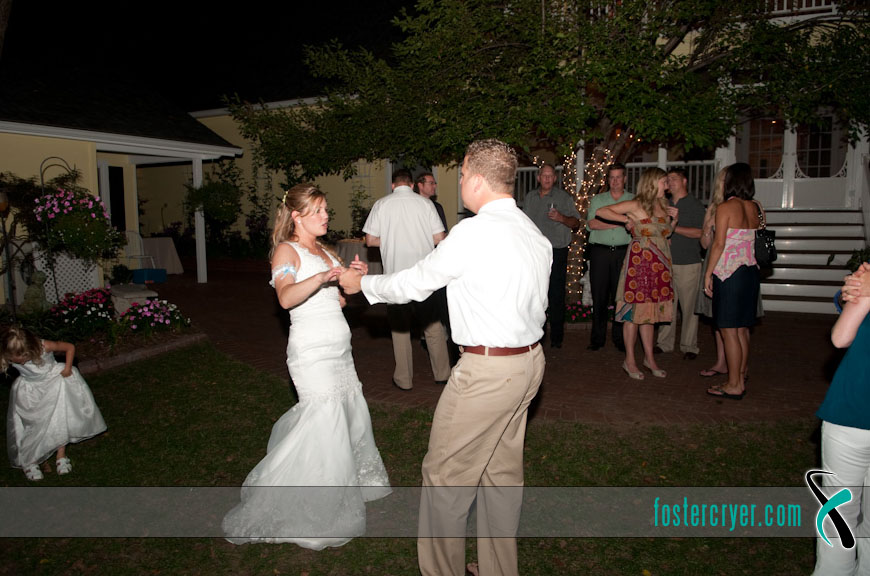 It was more than awesome to get a chance to be a part of Casey & Lana's wedding!  You guys are incredible and have a great family and group of friends that support you two!
Congratulations Casey & Lana!
Tulsa Wedding Photographer – Foster Cryer
A couple of weeks ago, I got a chance to catch up with one of my buddies and snap a few engagement pictures of him and his fiancee.  Richard and Michella are two awesome people, and for me, it was nice to finally meet this girl who has won the hear of one of my best friends.  Michella is fun and easy-going, which works out good since Richard is pretty much a goof ball (sorry bud, I had to throw in a little about your personality).
Here are just a few that I caught when going through the images …
I absolutely love this first image: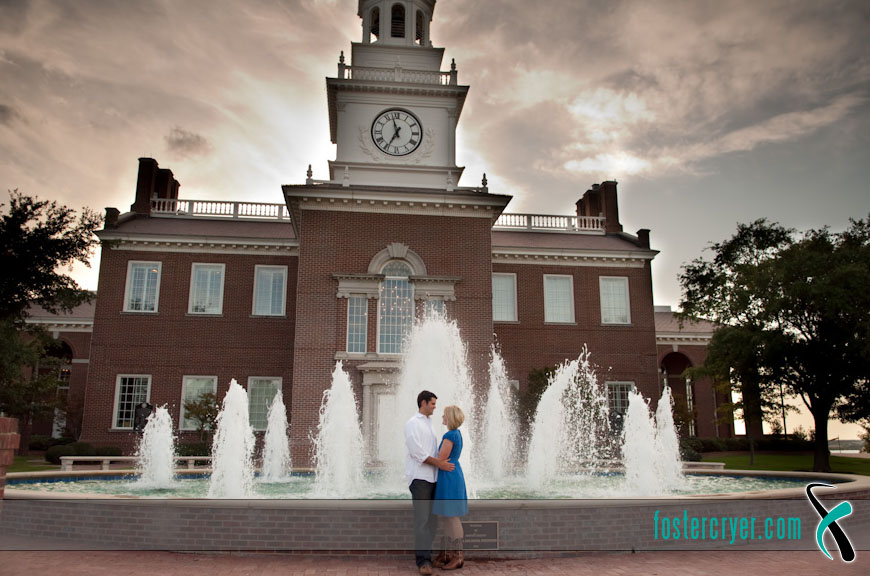 Didn't I mention the goofball deal?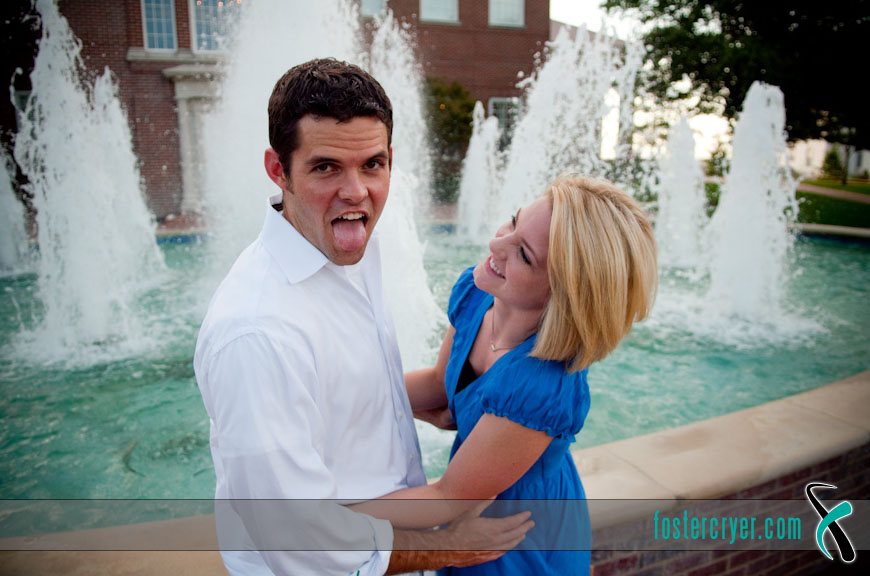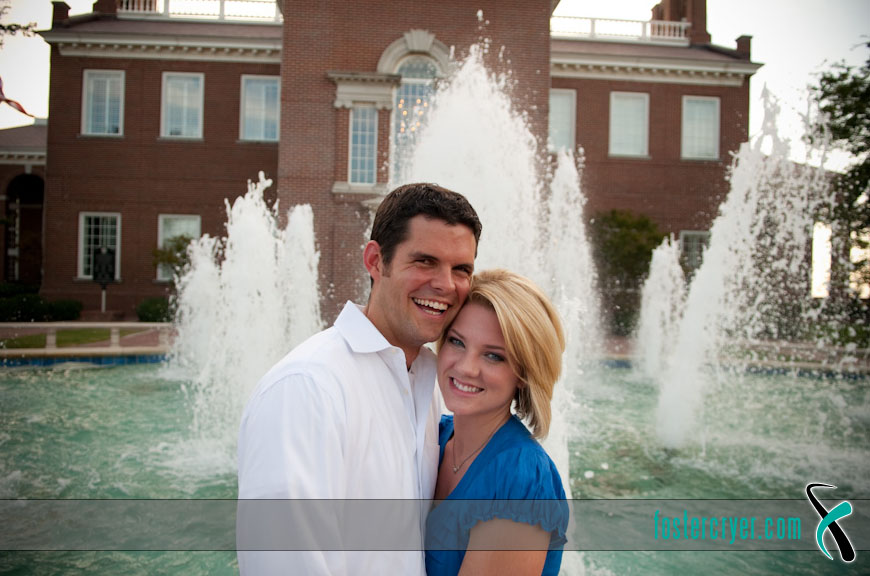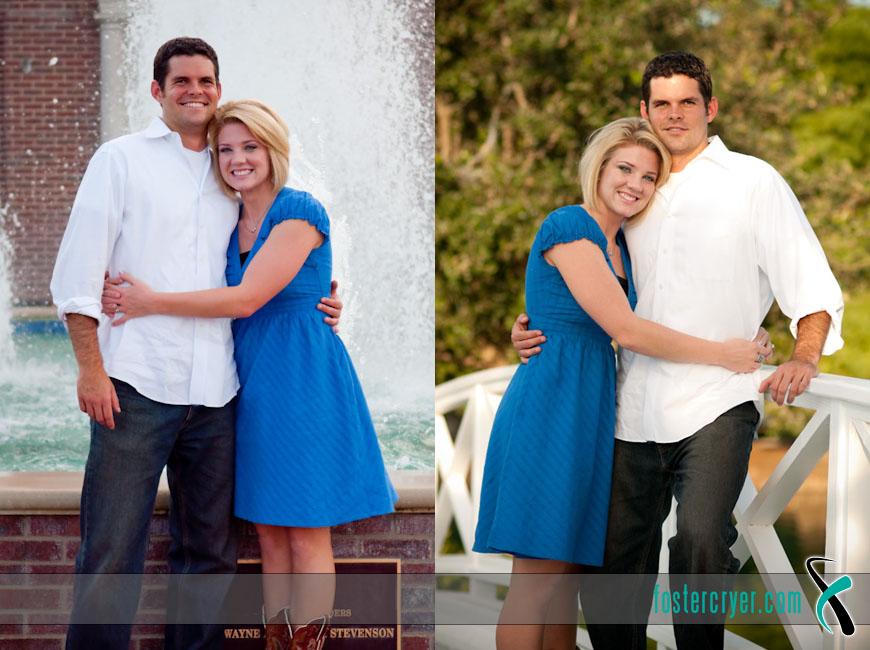 Michella was rockin' the cowboy boots!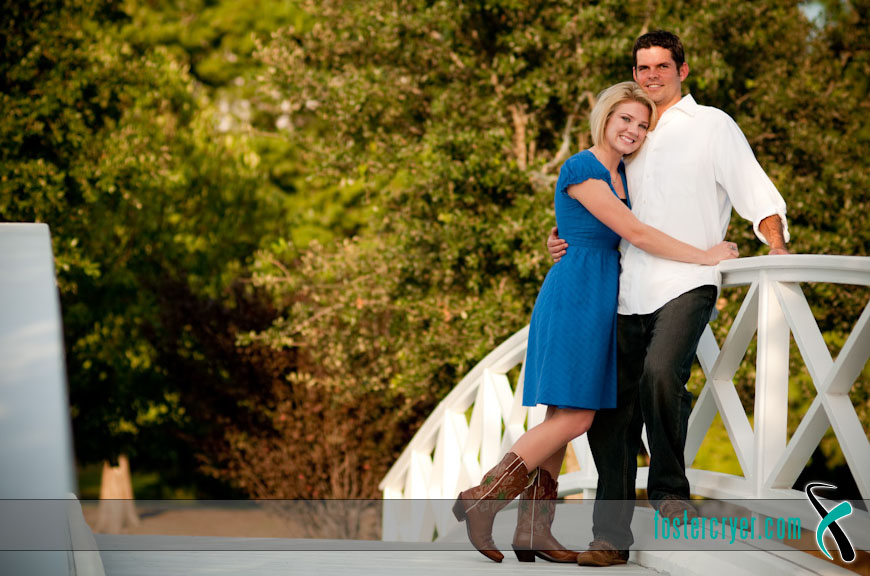 If I can say so, these two are a pretty hot couple!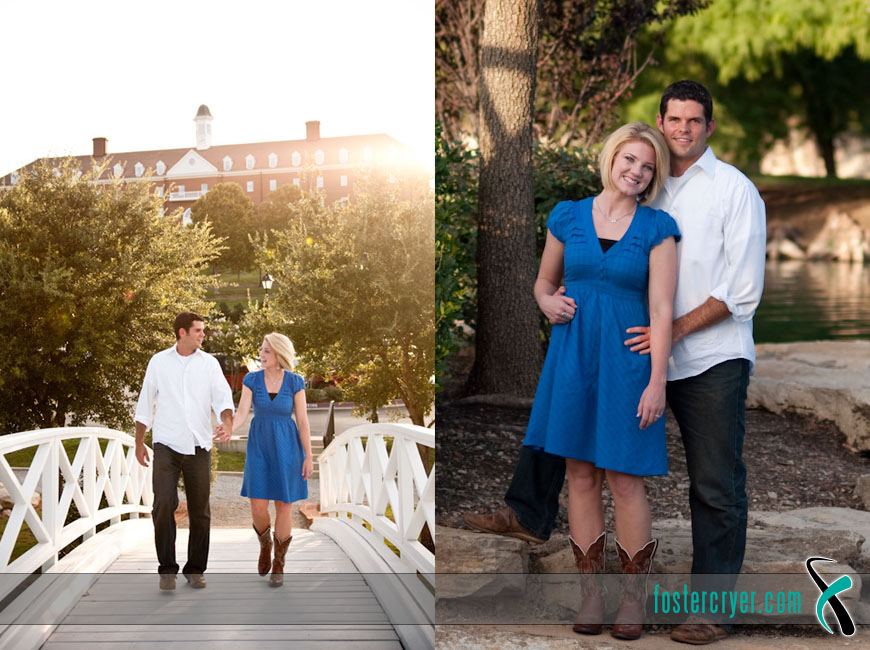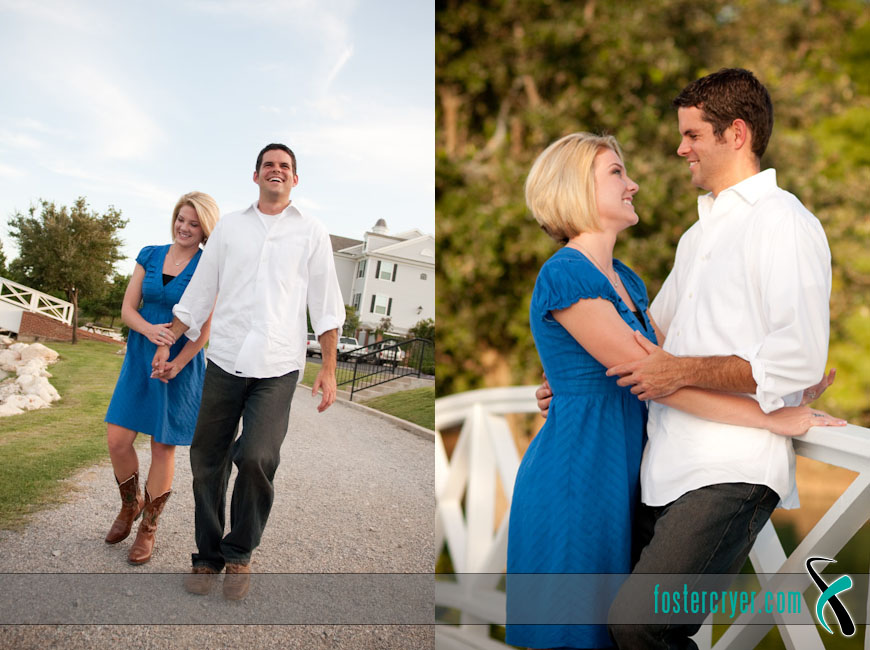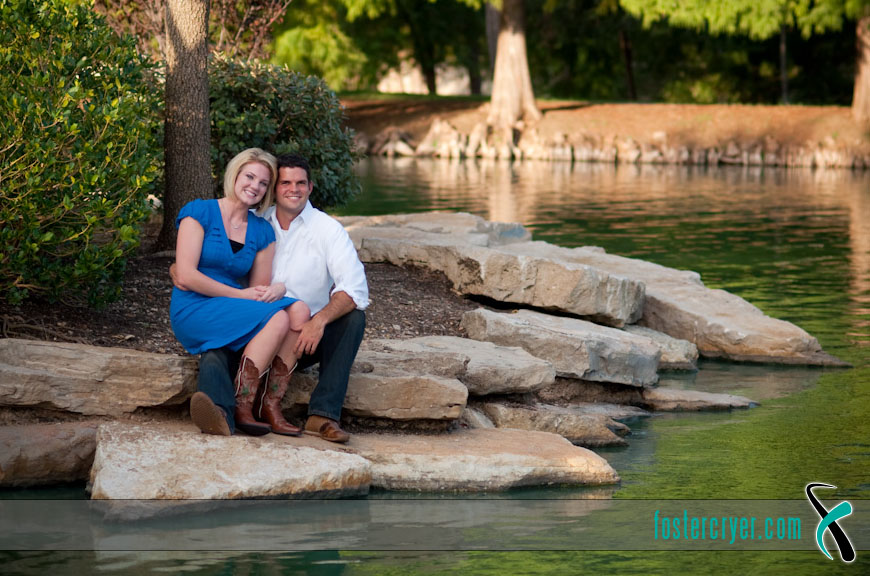 The picture on the left is one of my favorites and their attempt at a serious look …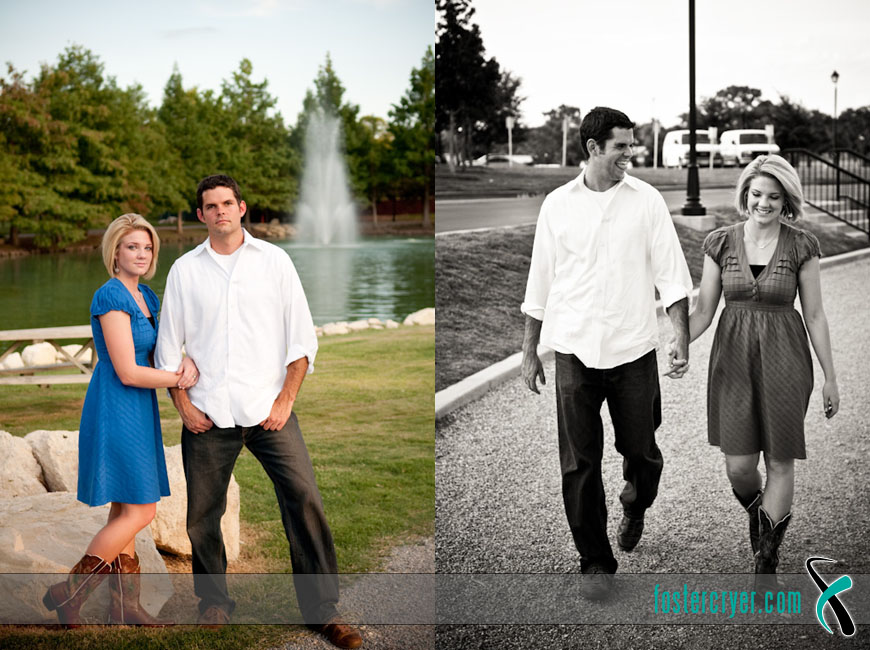 The serious look didn't last very long …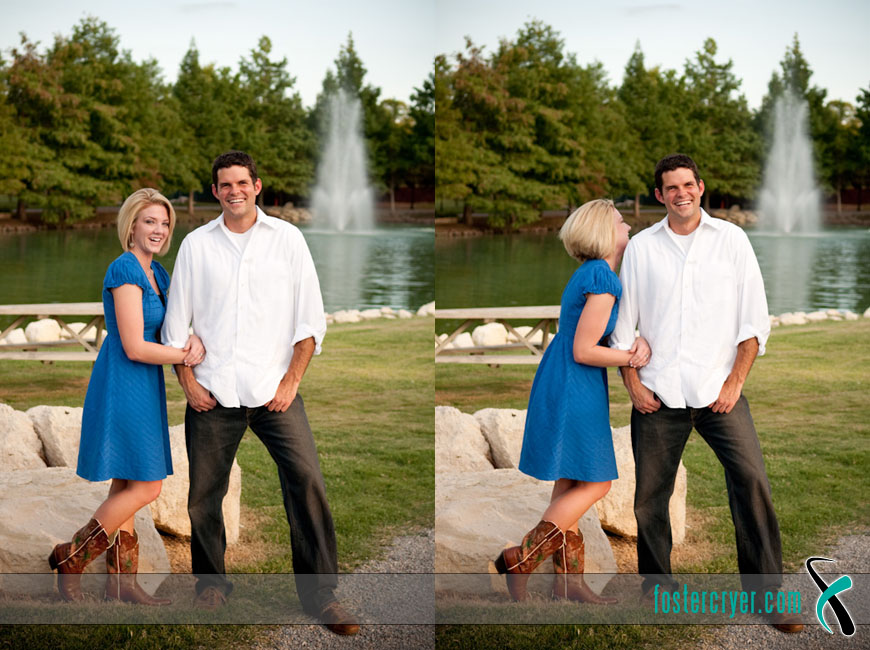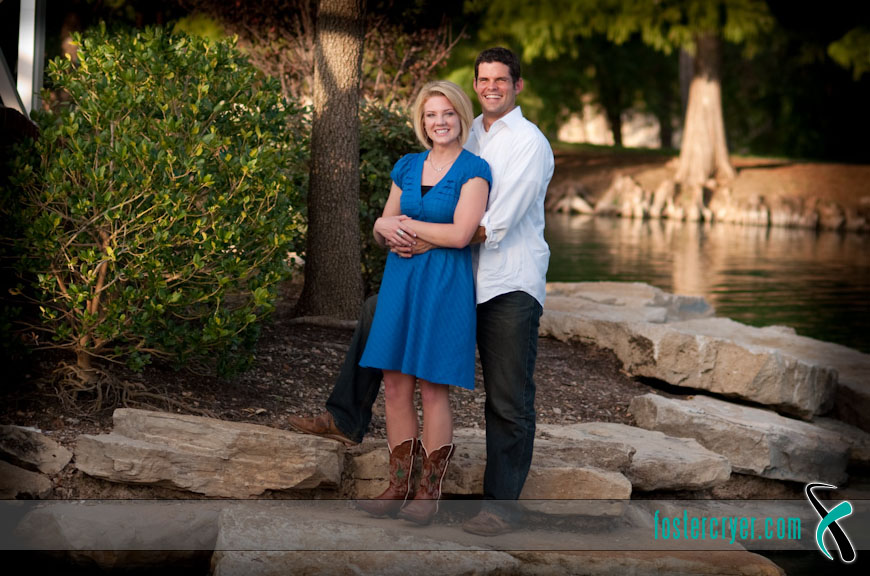 I'm diggin' on this photo as it shows Richard & Michella's connection with just a look …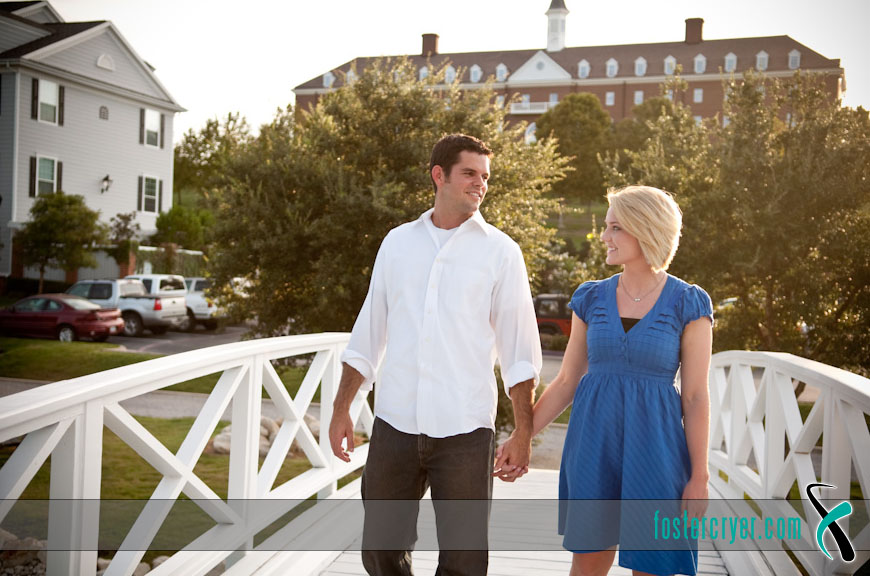 The backdrop at Dallas Baptist University turned out pretty good …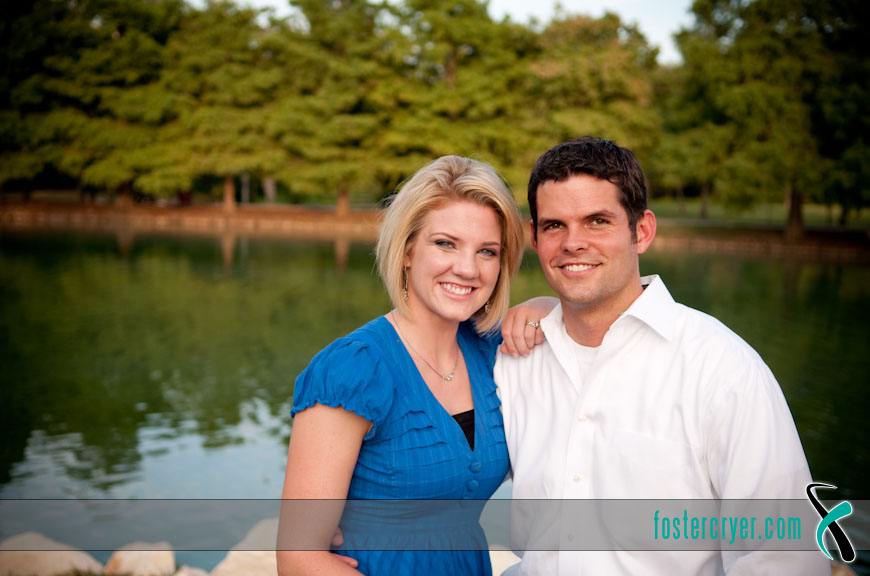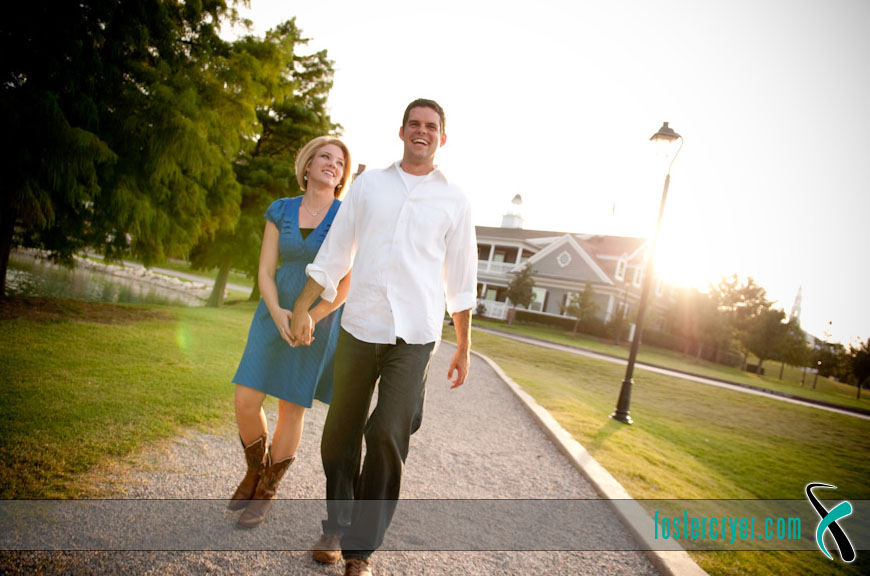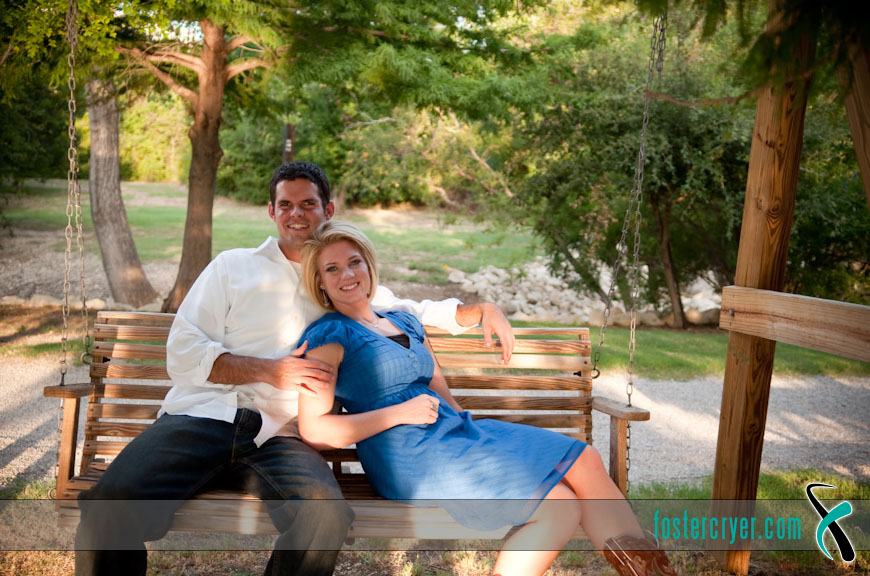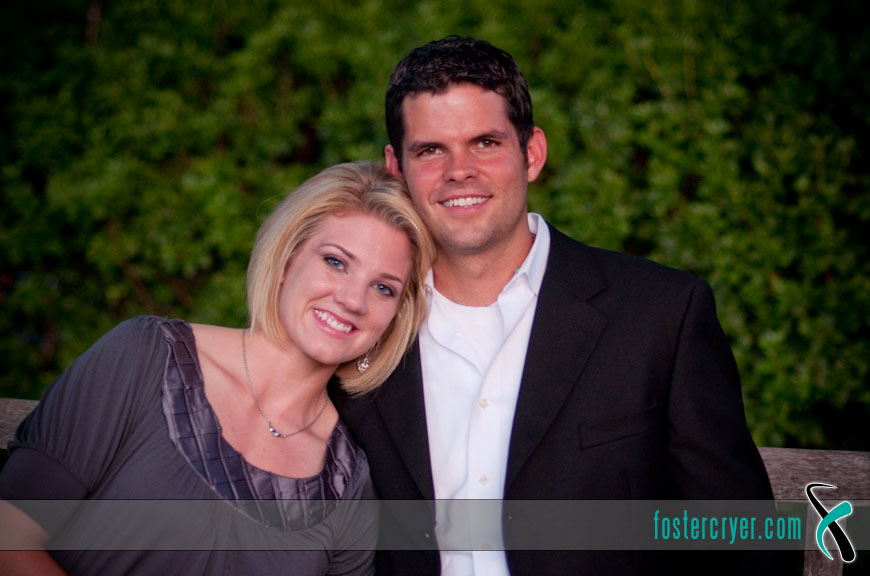 Thanks for hanging out with me for the evening guys! I'm really looking forward to January and the festivities around your wedding!
Foster Cryer – Tulsa Wedding Photographer