Anthony and Gigi has a small intimate wedding in Collinsville with their closest friends and family on October 10th.  Gigi had put a lot of thought into their "Fall in Love" theme, even down to the wedding direction signs and replacing flower girls with leaf girls.
There are quite a few pictures, but here are my favorites from Anthony & Gigi's wedding; I love hearing from my blog readers so please feel free to drop a comment and share your thoughts …
The wedding couldn't have happened are a nicer day as we'd had rain all week and it cleared up the day before …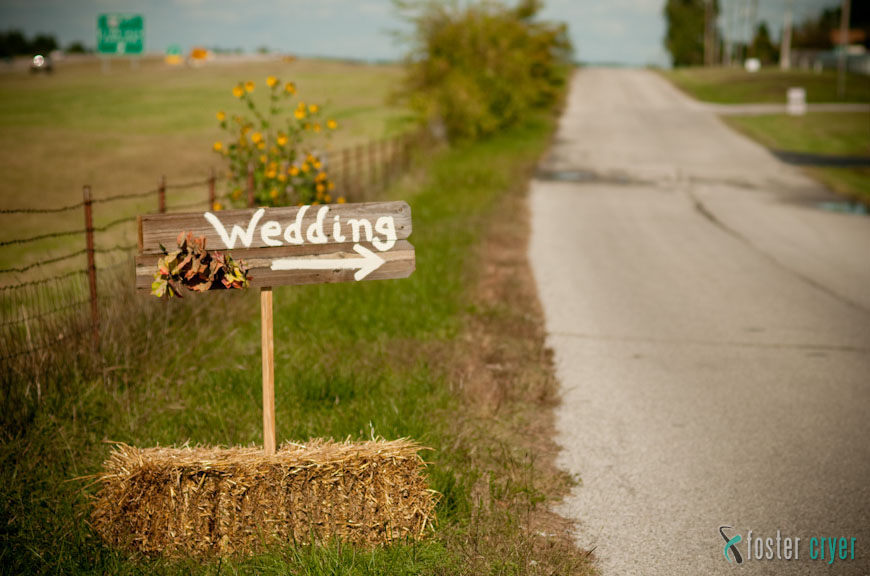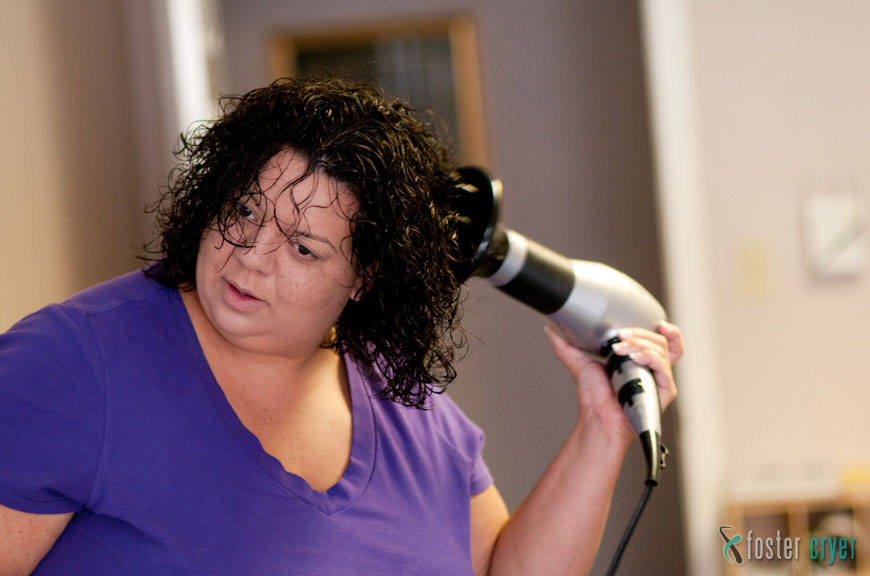 After blow drying her hair Gigi was seeing if everyone else was diggin' on the new hairdo …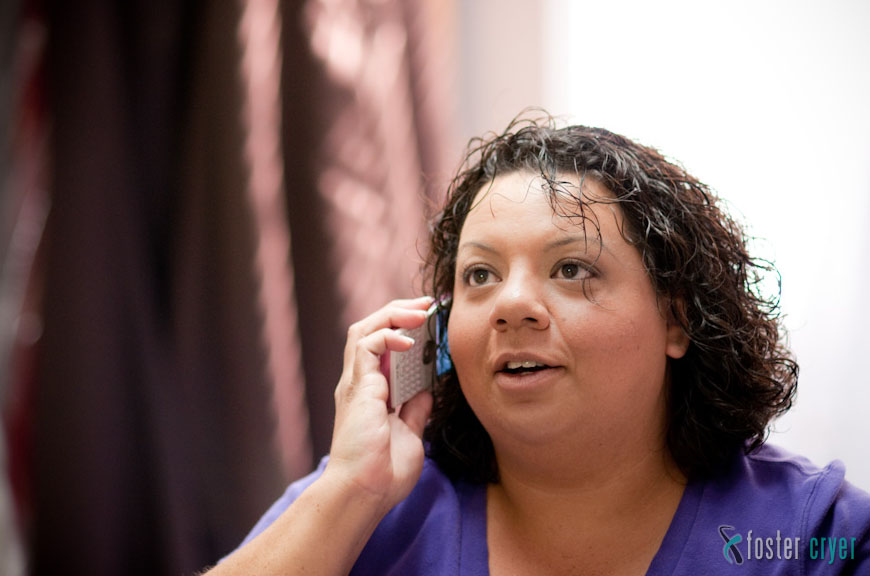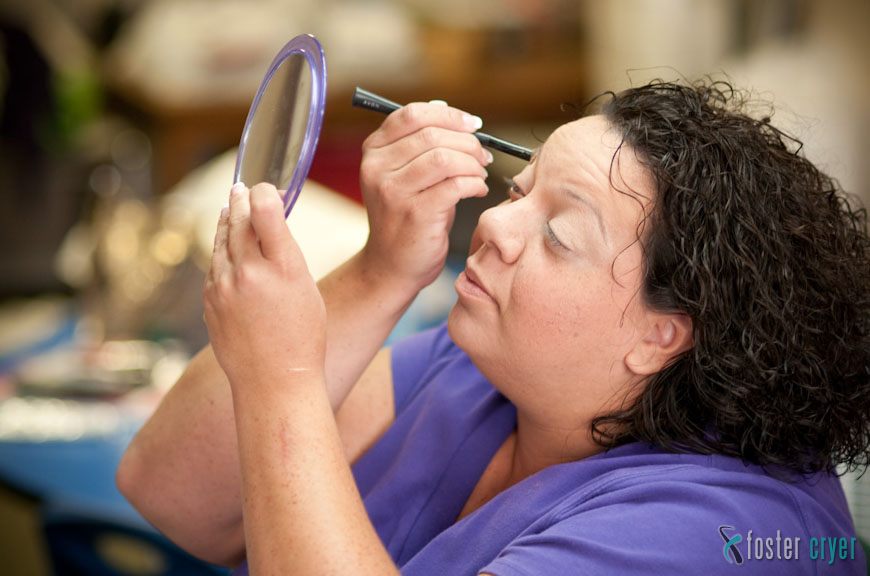 Here's Gigi acting out a couple of scenes from Muriel's Wedding …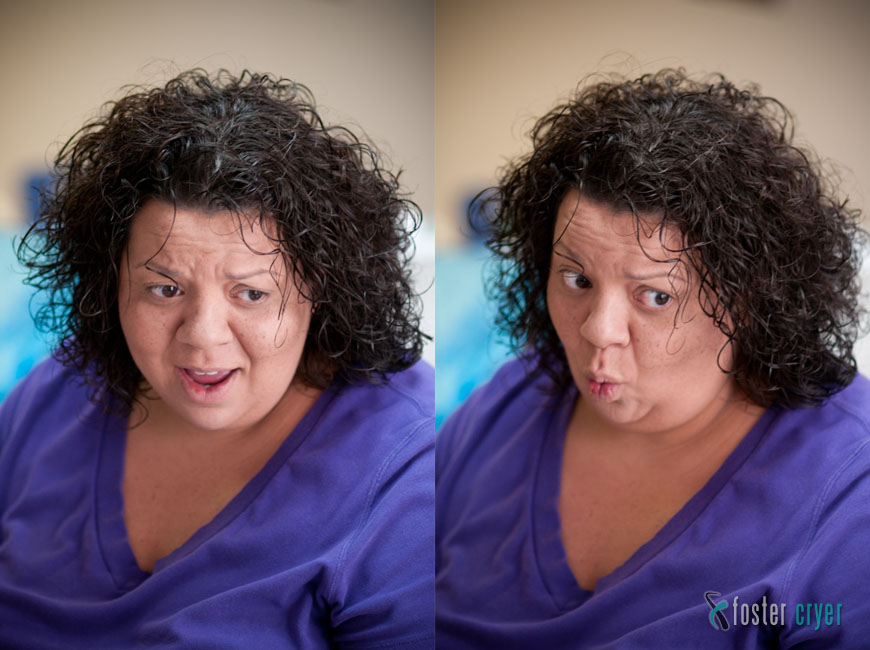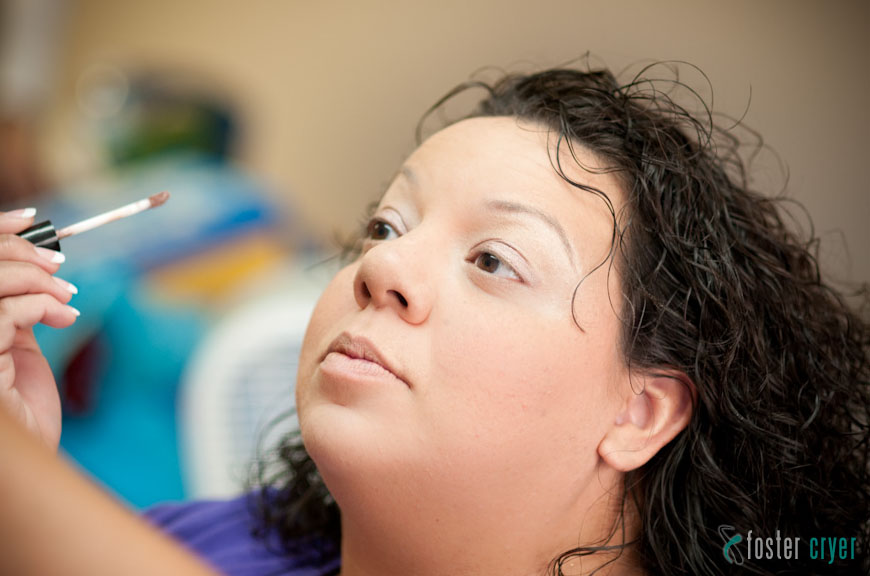 A shot of the rings hanging on one of the centerpieces in the church sanctuary …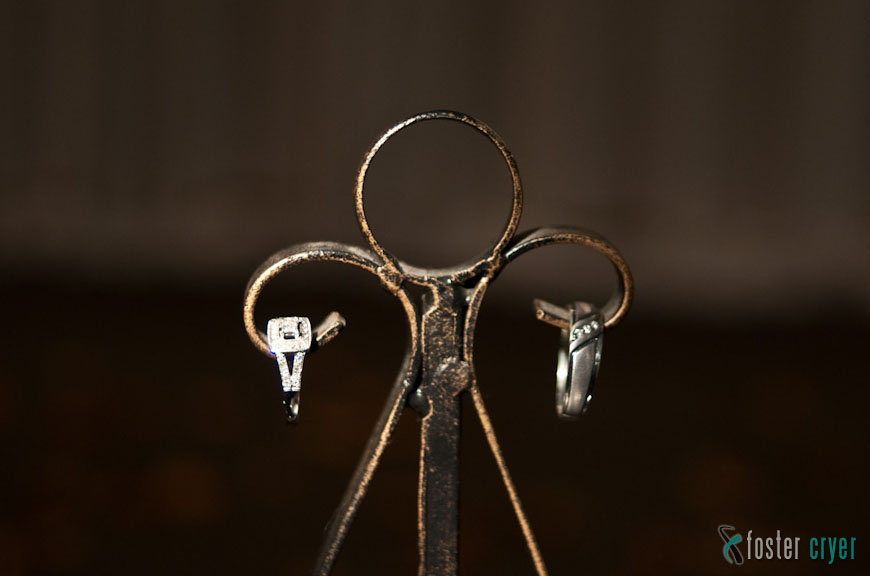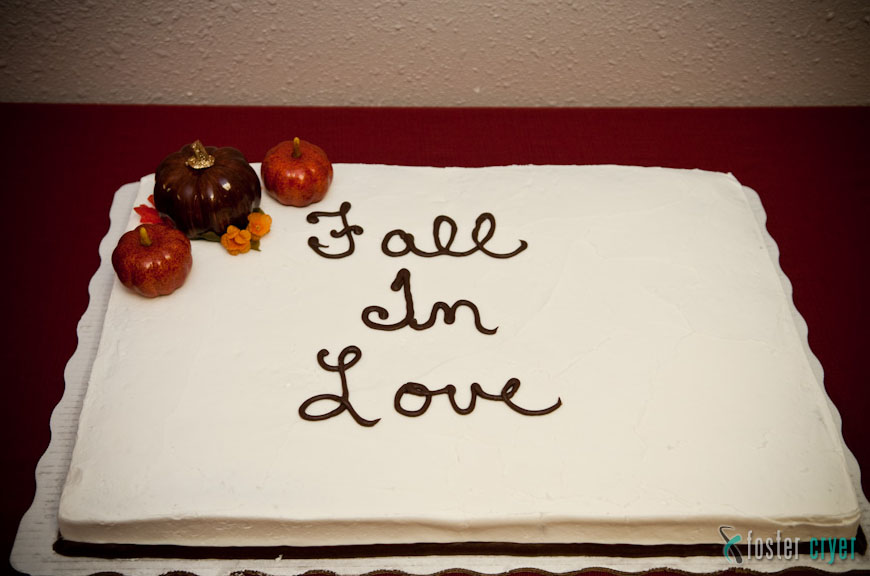 And here's Gigi Maid of Honor, Mary Anna …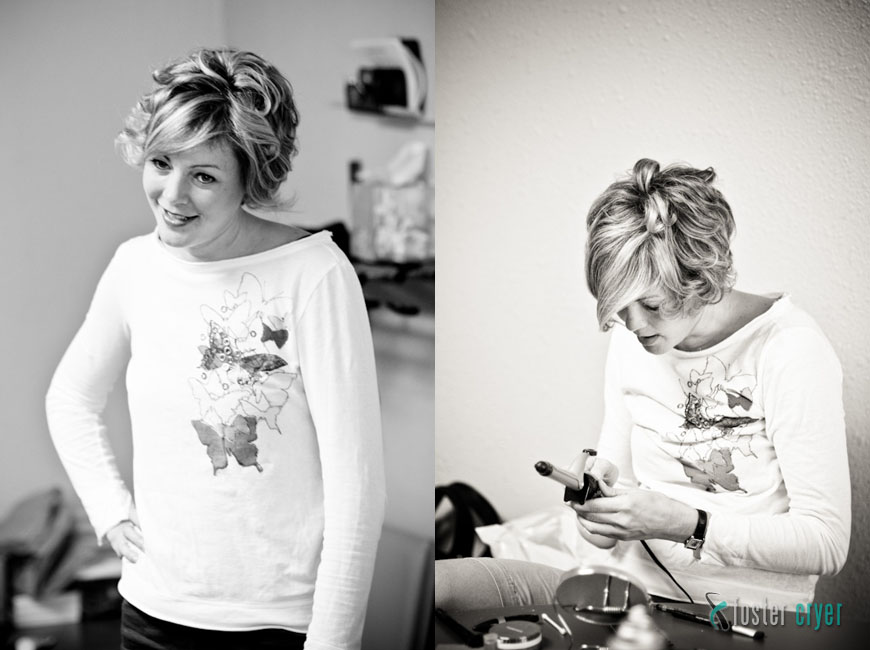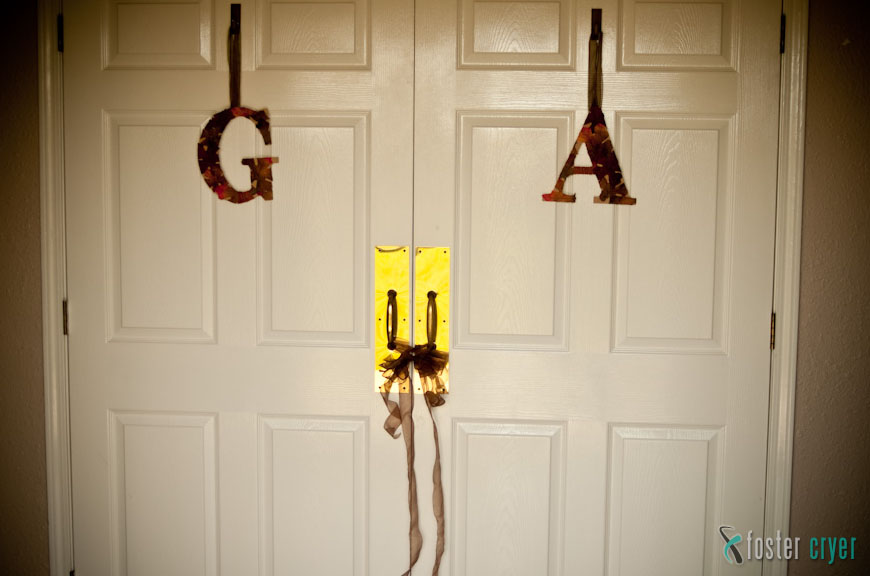 Anthony came in relaxed, smiling and ready to get married to his beautiful bride …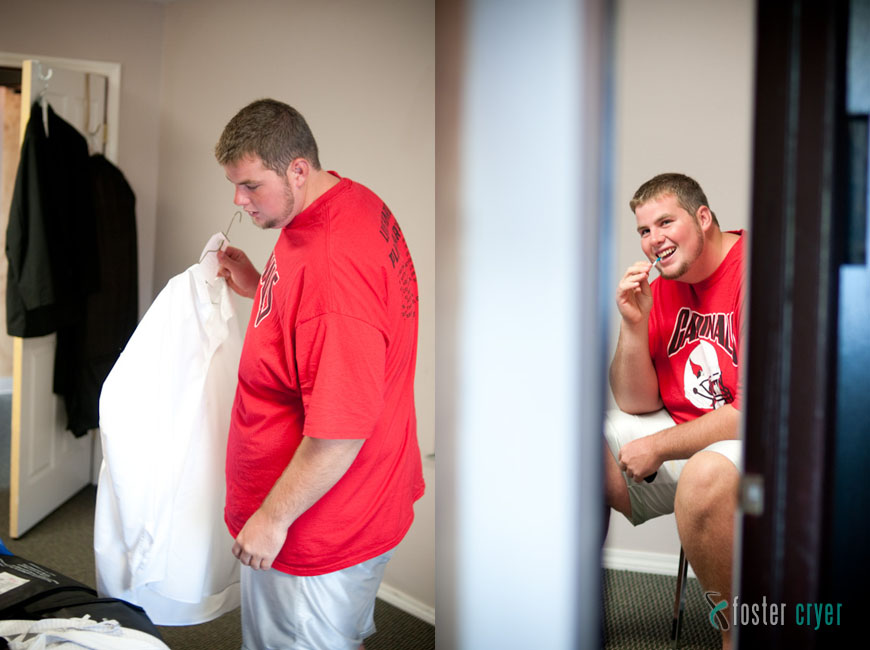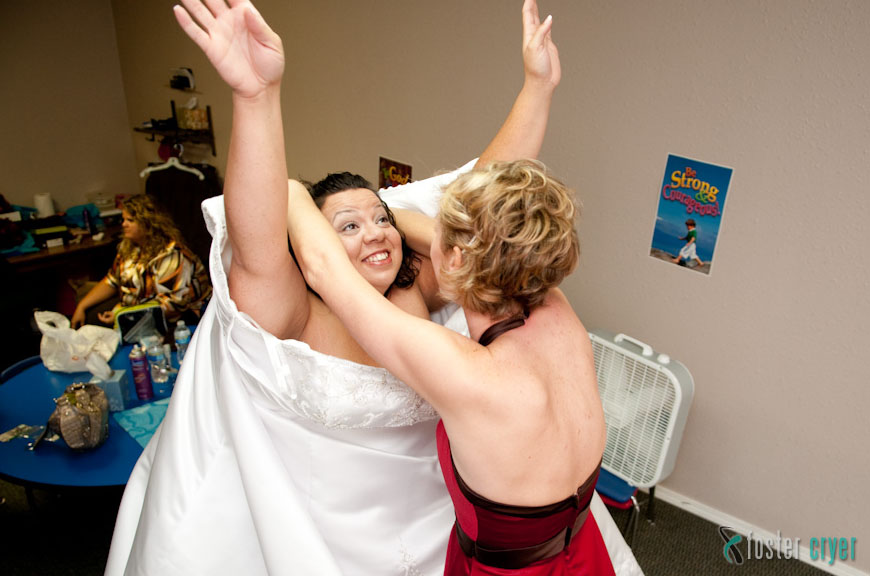 Something old, borrowed, and blue … check!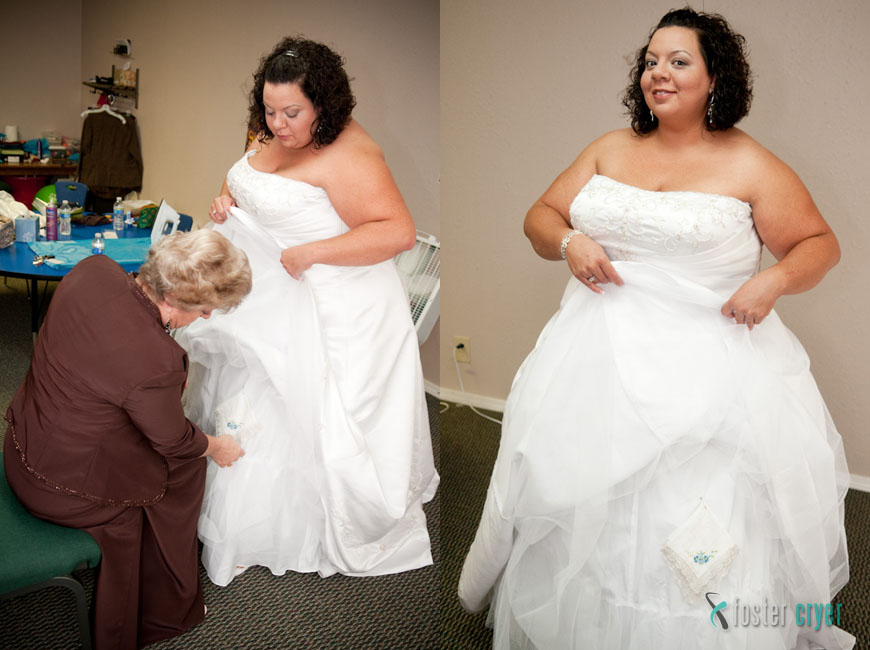 Anthony's Dad dropped by the guys' room to help with some of the last minute preparations …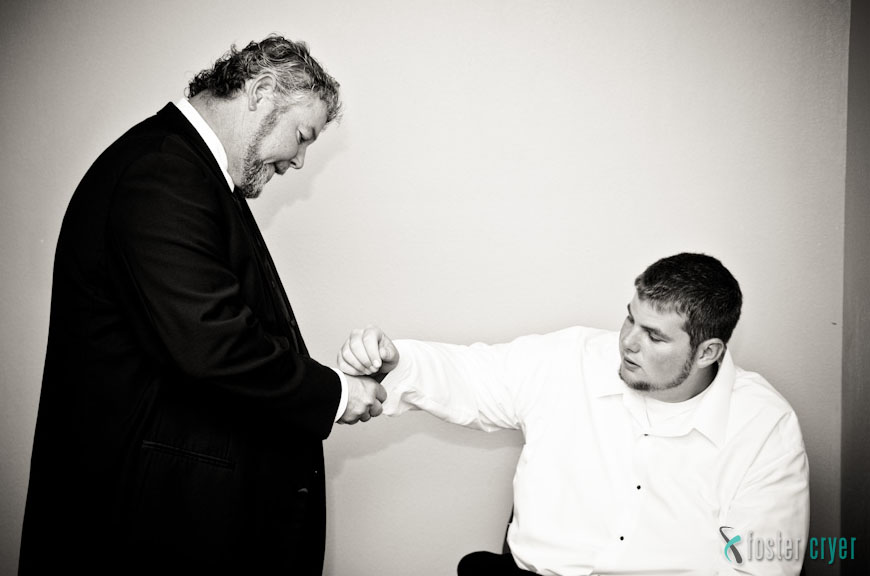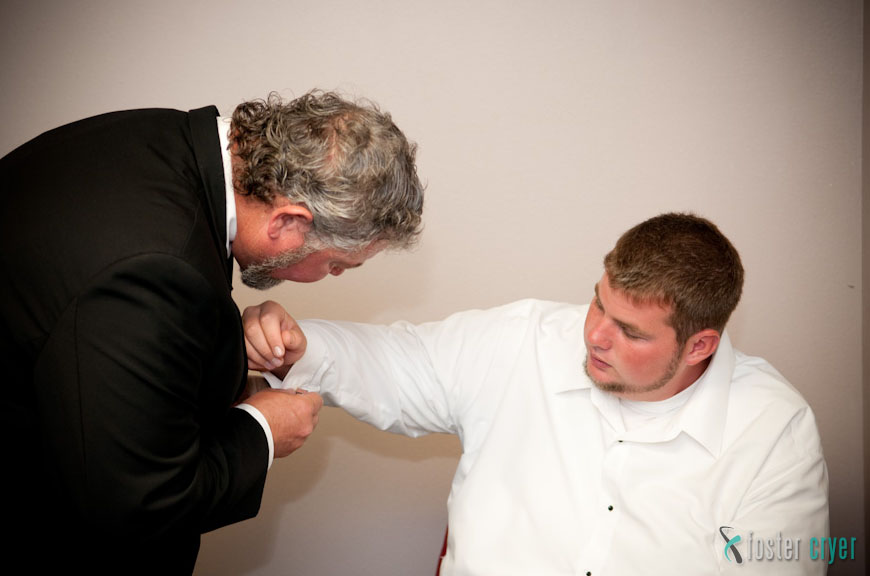 Mary Anna was doing the same over in the girls' room …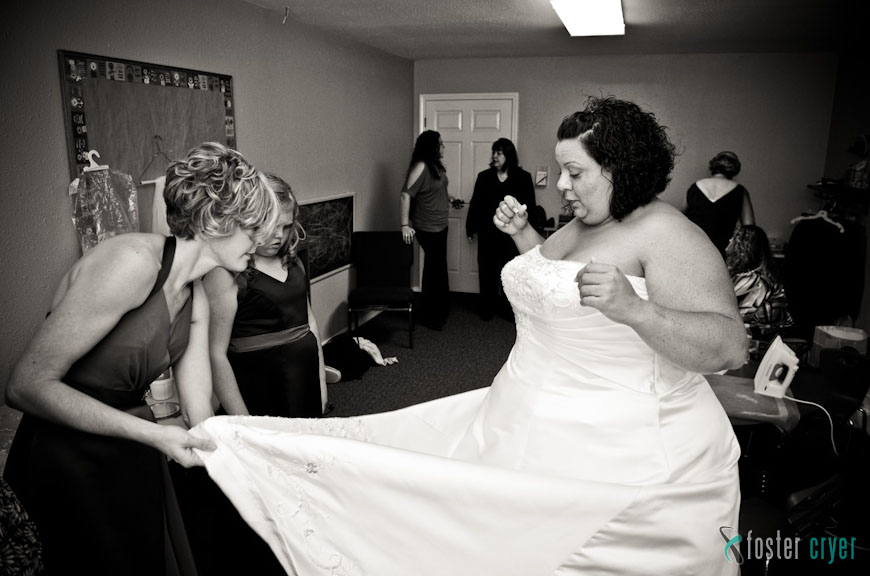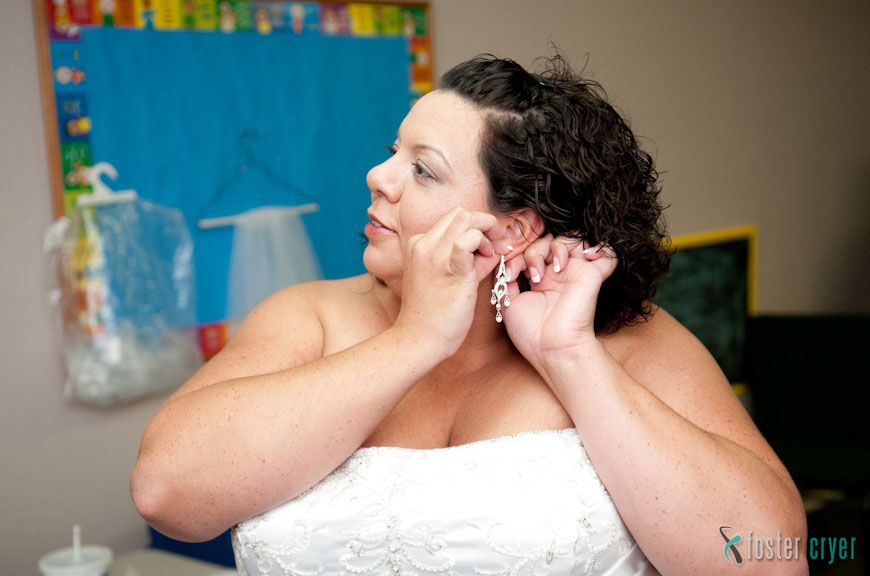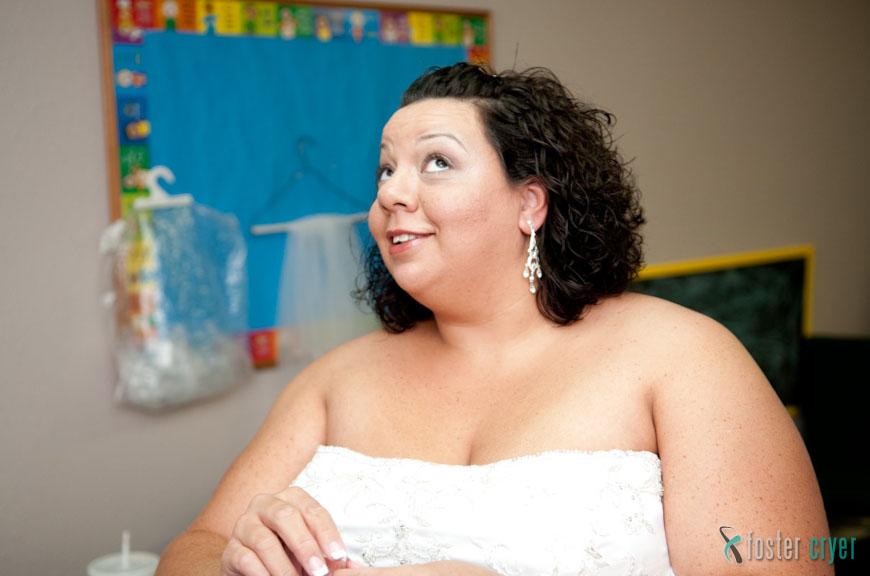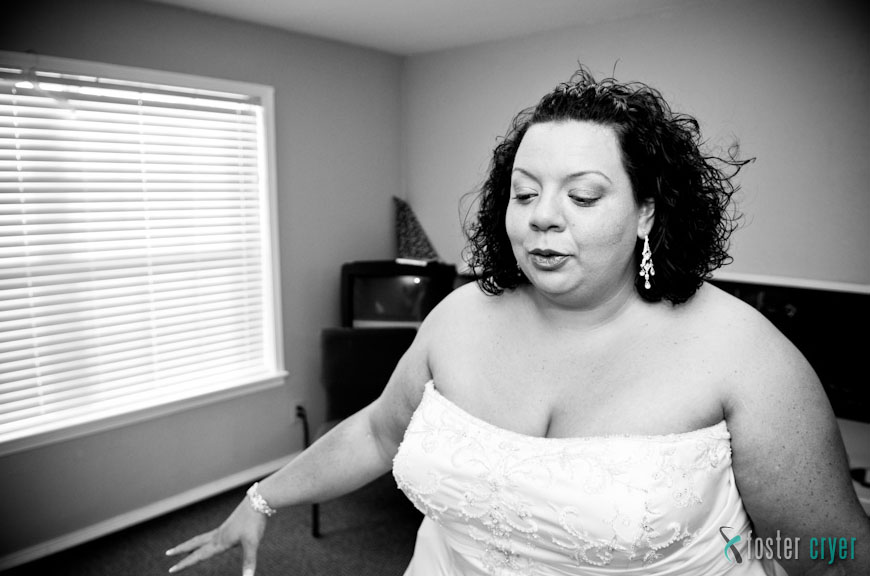 Gigi's mom was running around taking care of a lot of the little things, but despite all the running around, she was calm, cool, collected, and most of all, extremely happy for her daughter …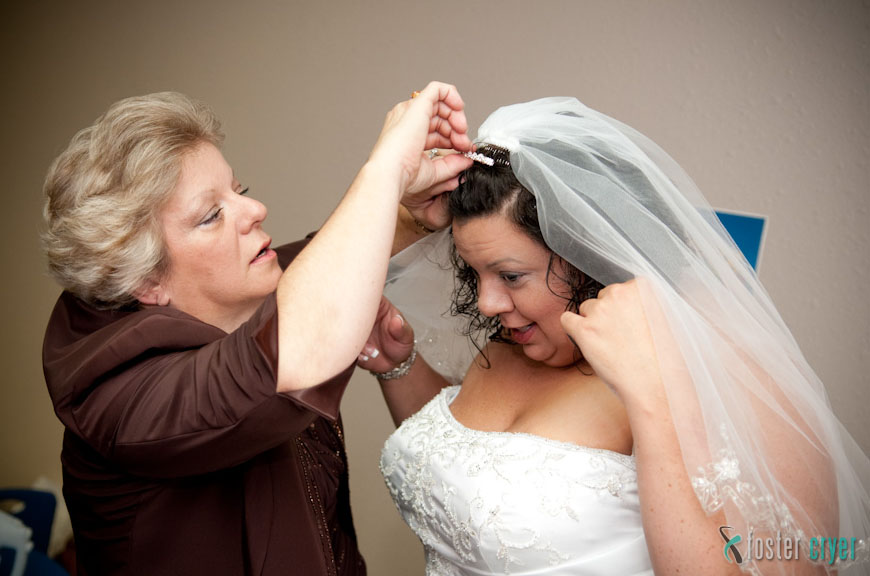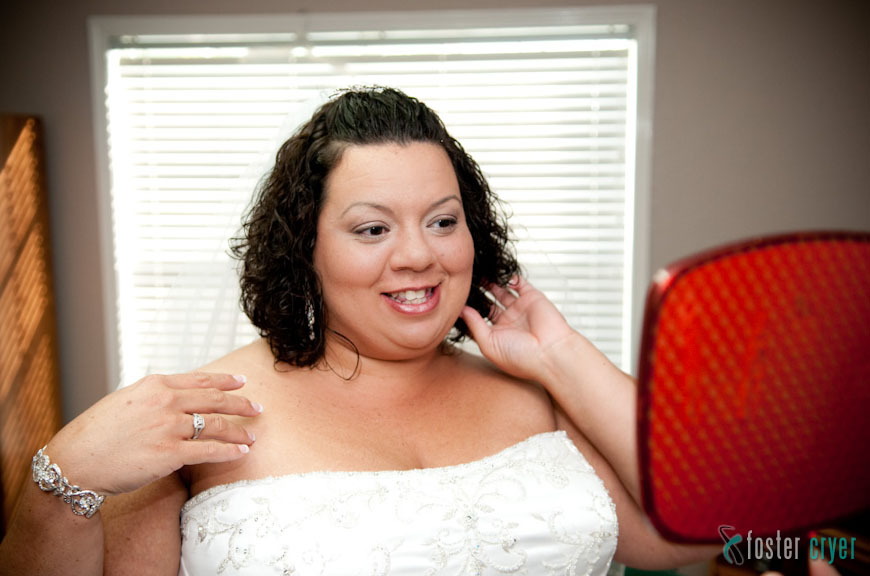 Bustling the train one last time before showtime …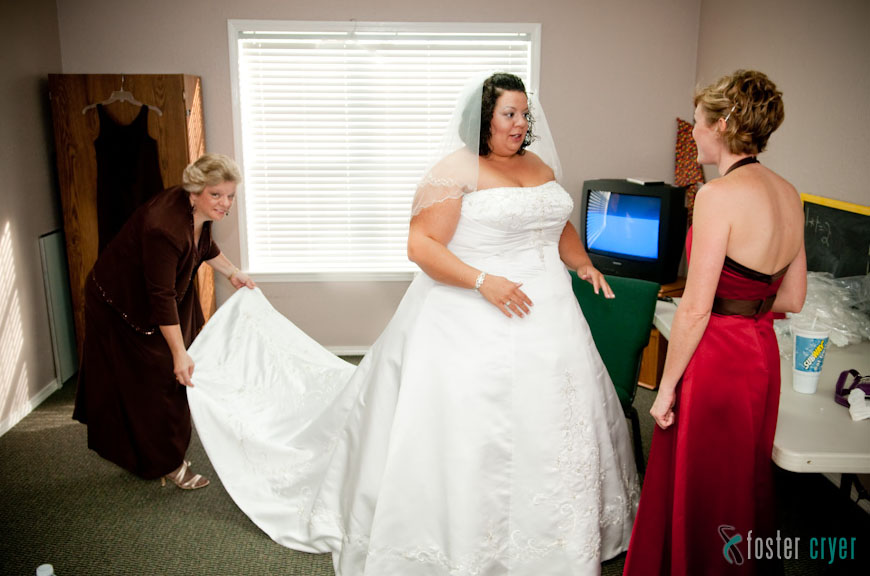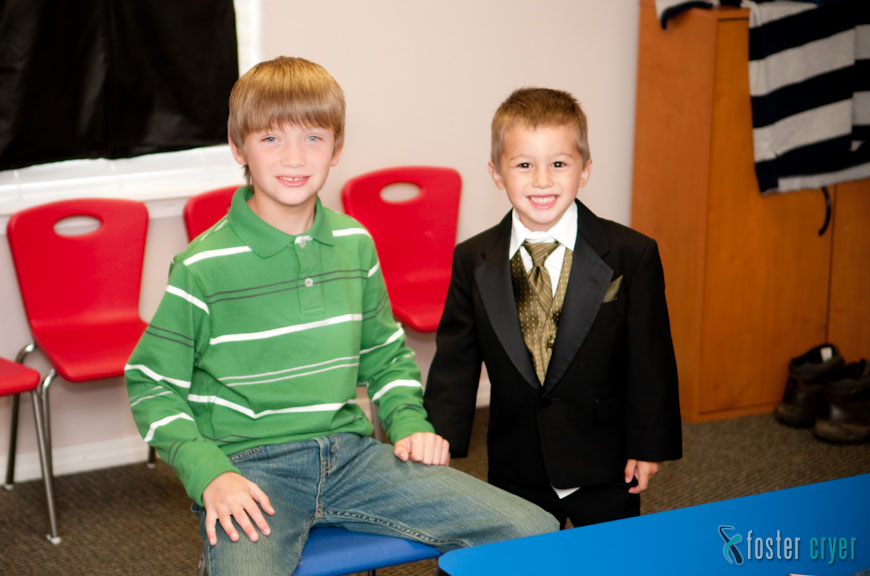 Gigi's Dad was waiting patiently to get the opportunity to walk his daughter down the aisle …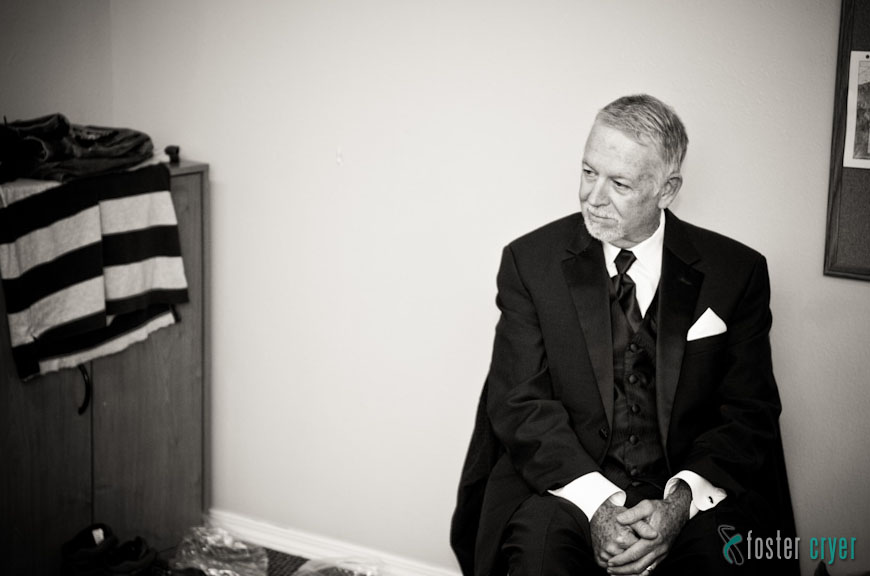 A last minute pep talk from the Pastor and then it was time to go …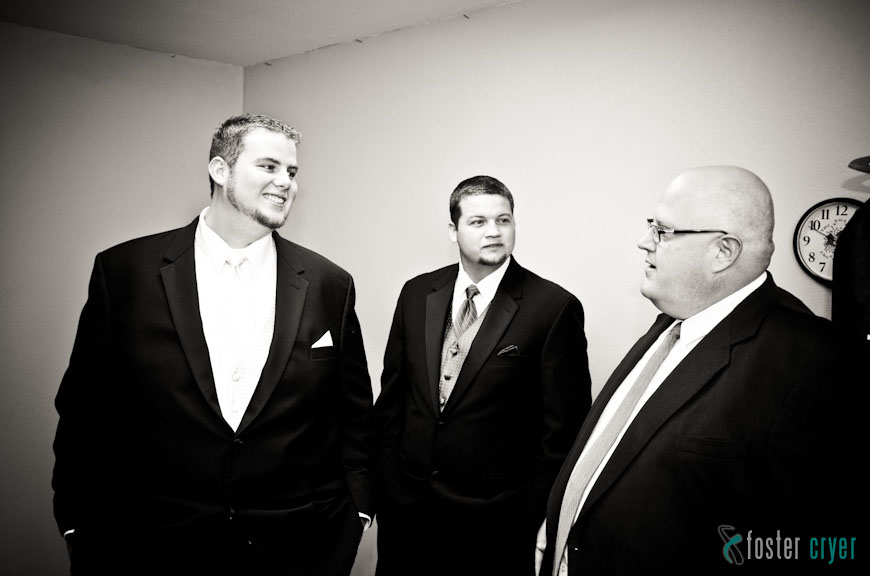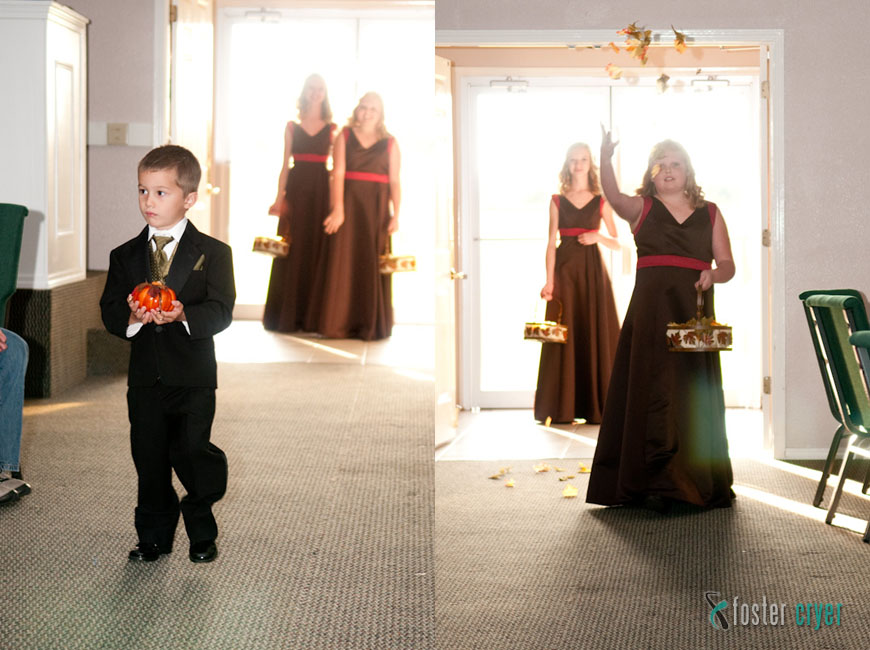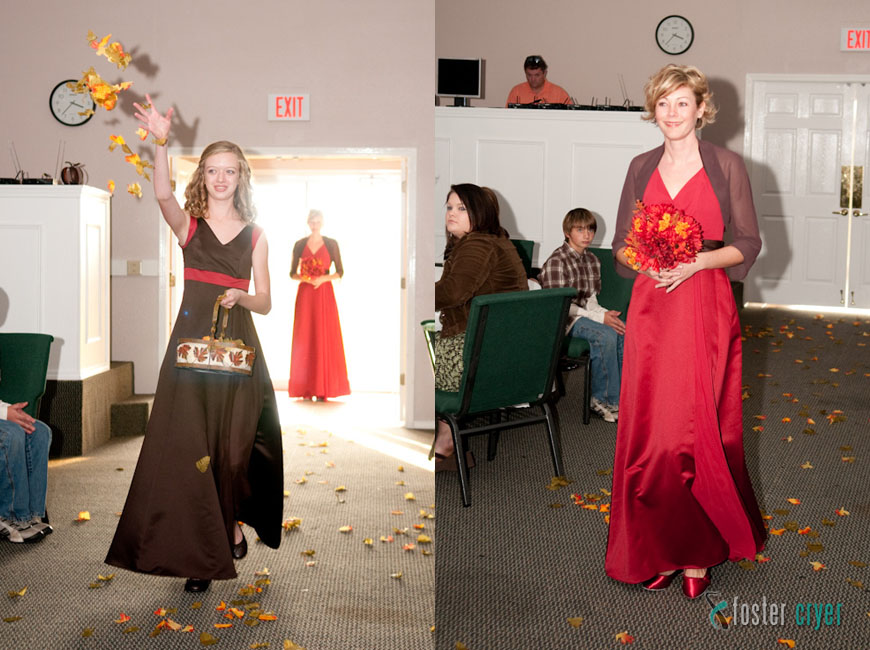 It was so awesome to see the huge smiles all over Anthony's face and the emotion from Gigi as she saw Anthony for the first time …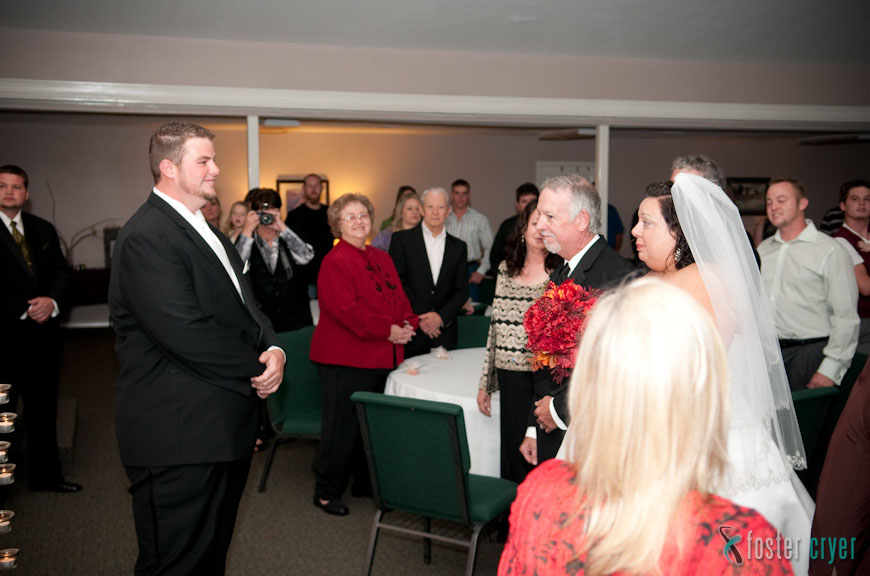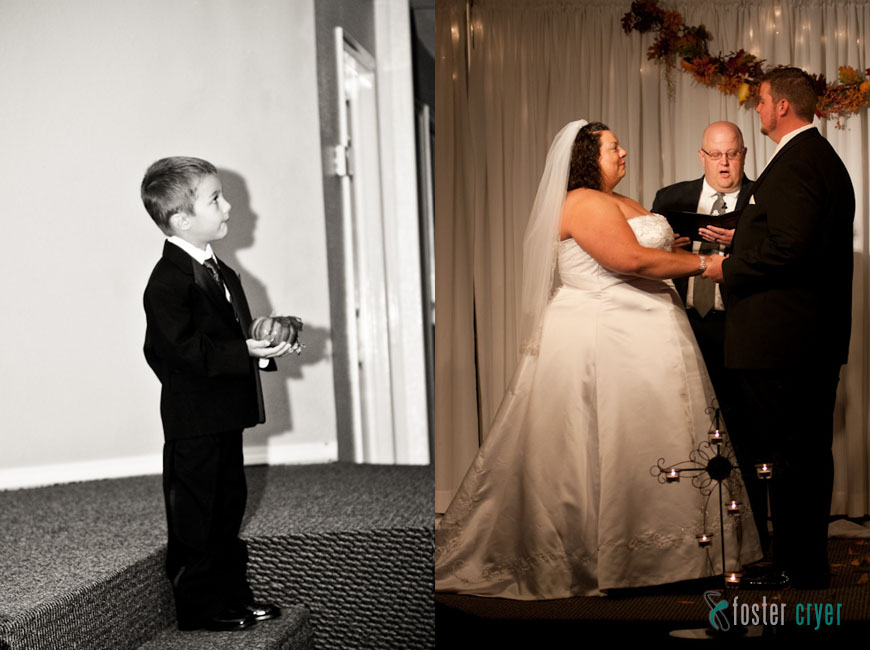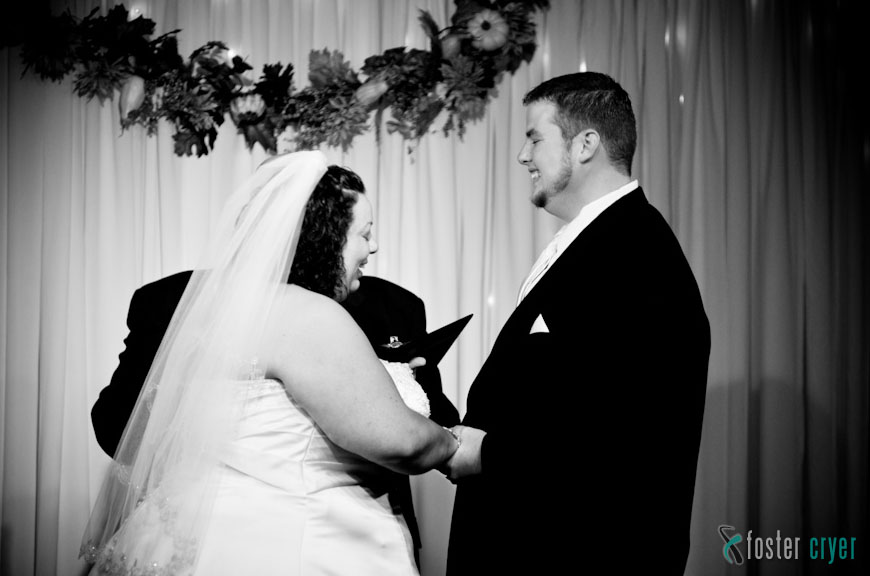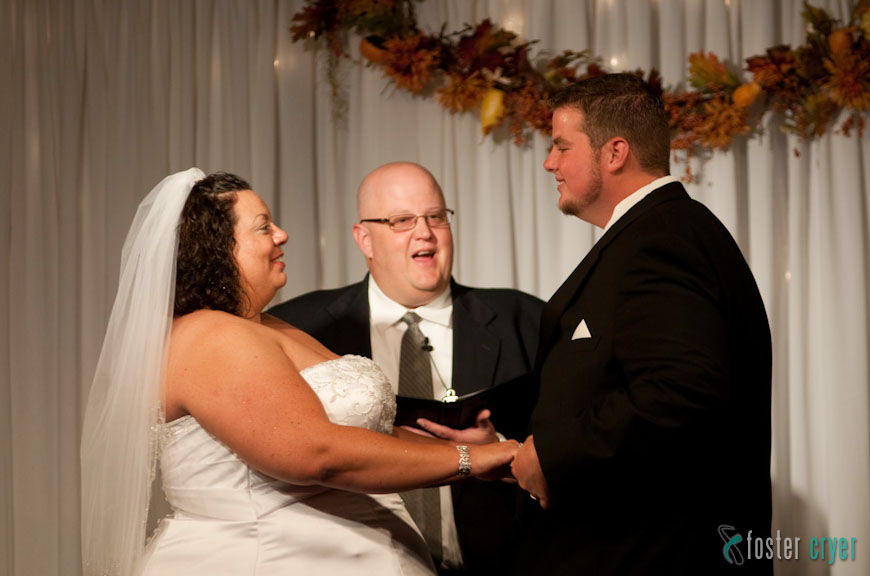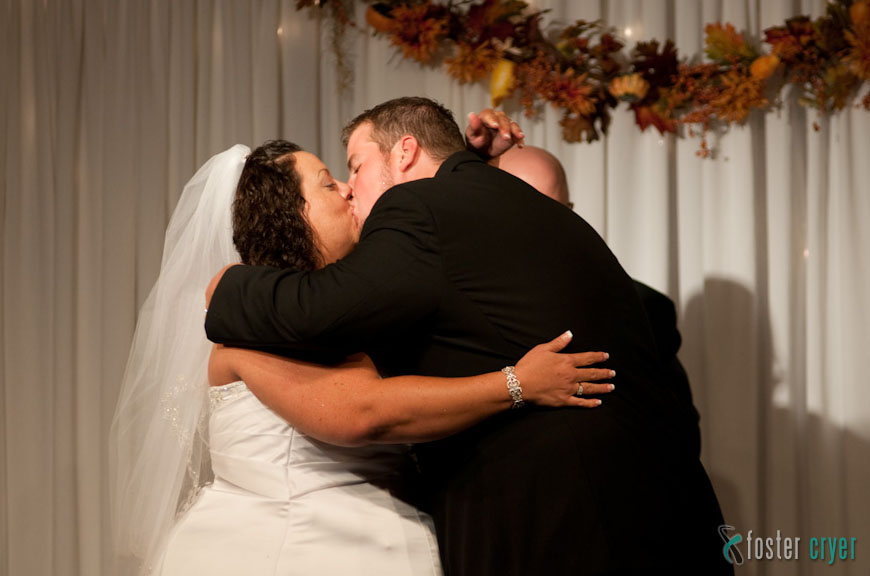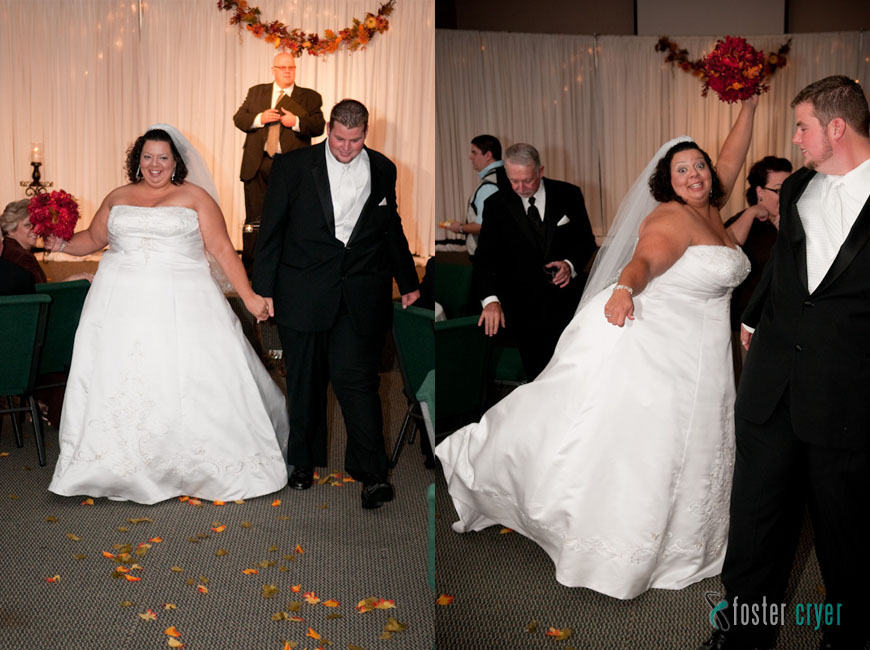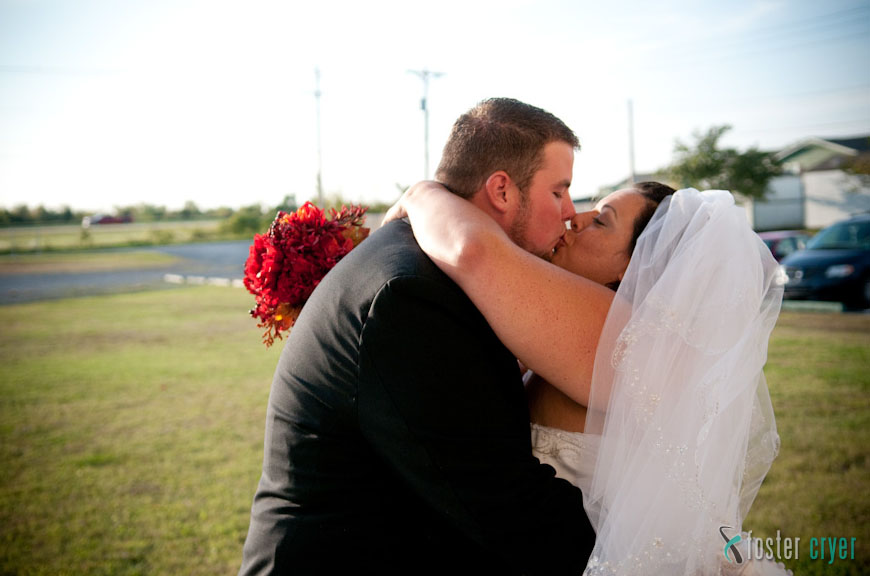 Can you tell that Gigi was happy?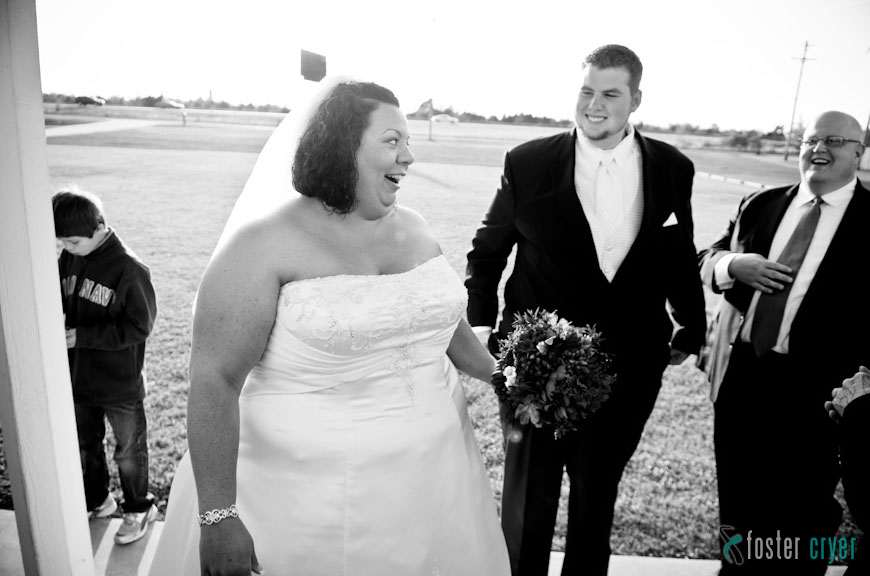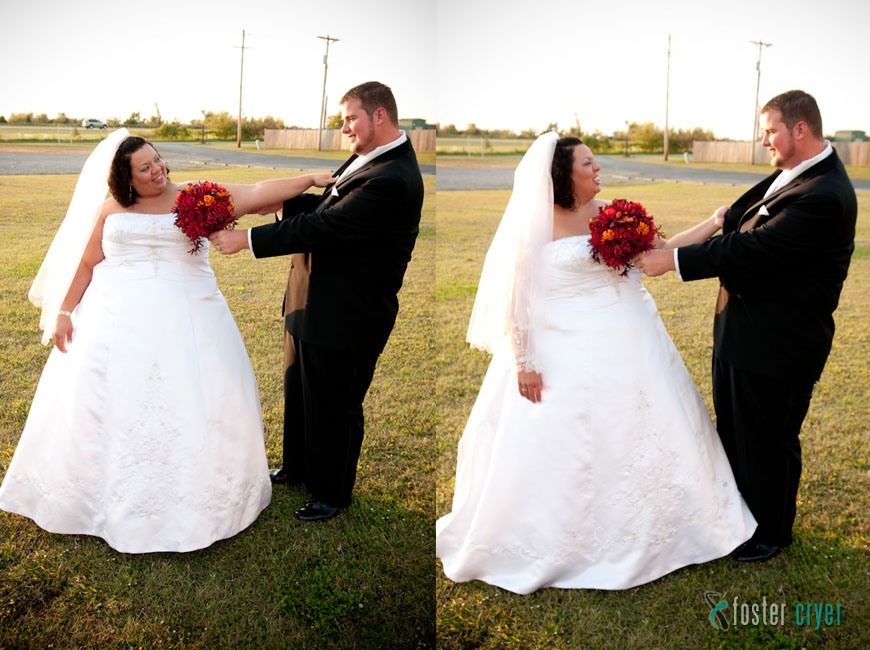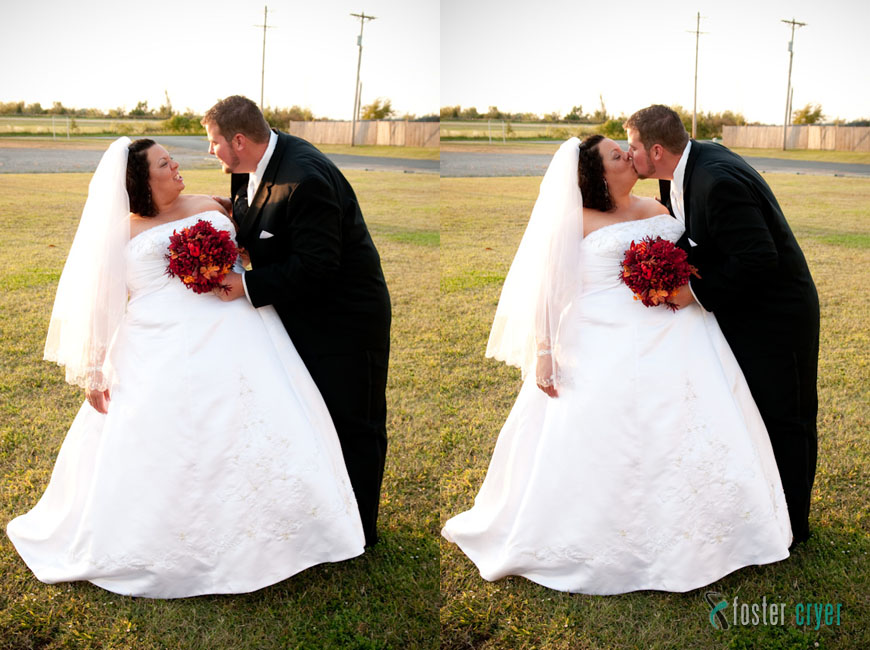 I couldn't help but grab a quick picture of this cutie; check out her curls …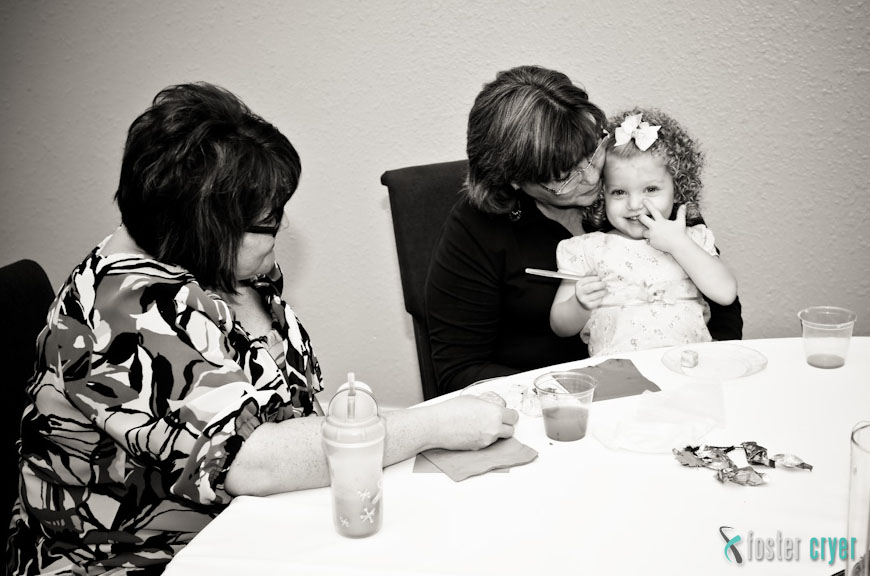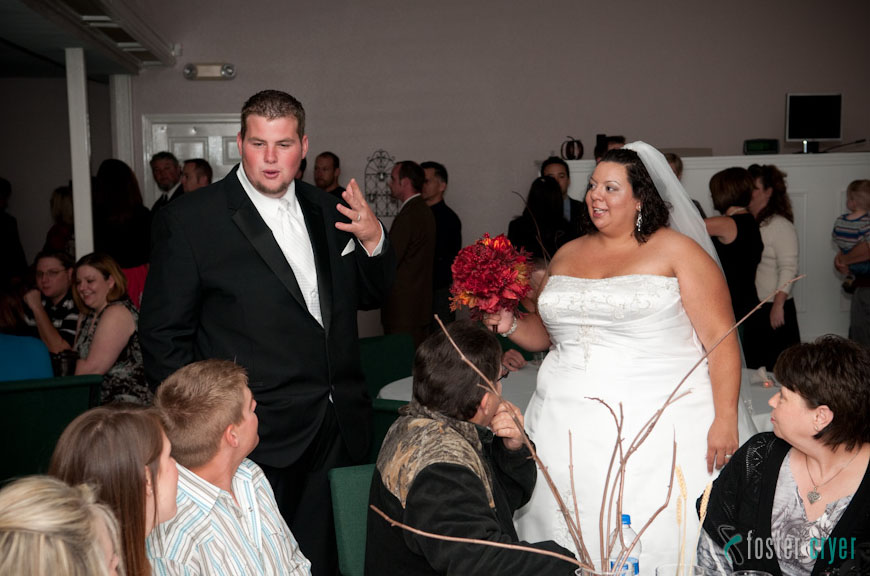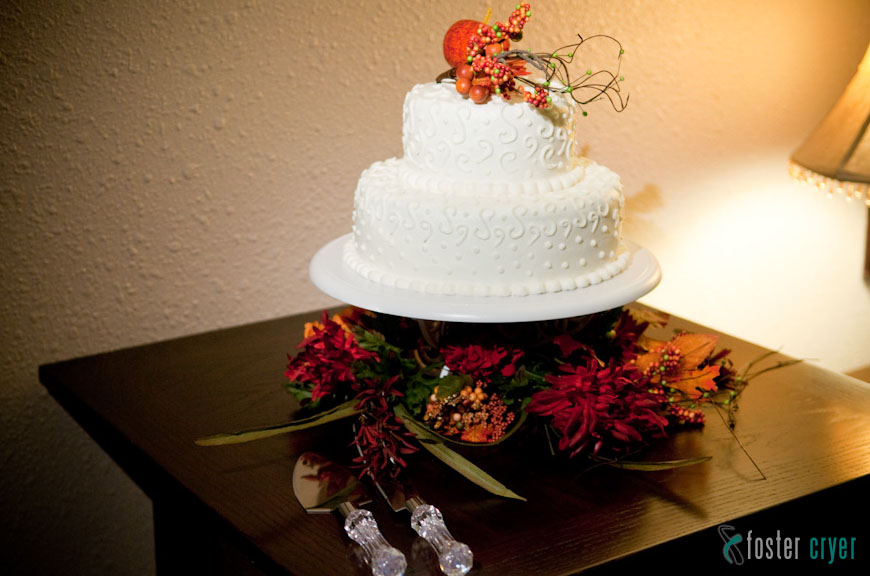 We got a chance to grab a few relaxed portraits while we still had some light …
This one was my favorite from the day …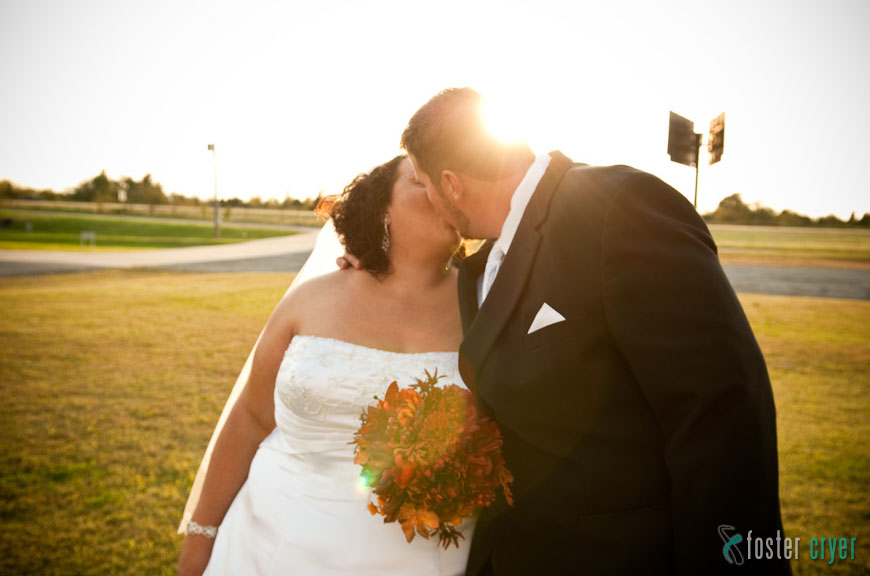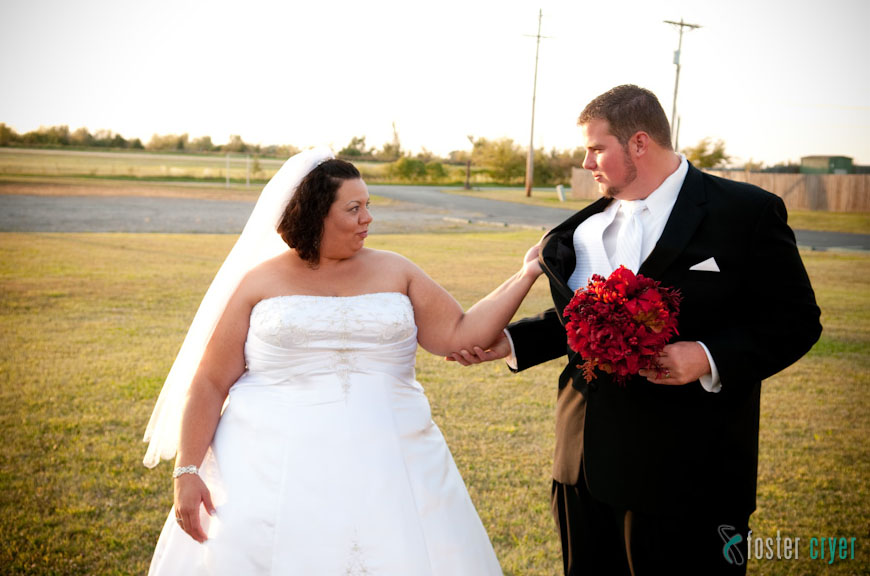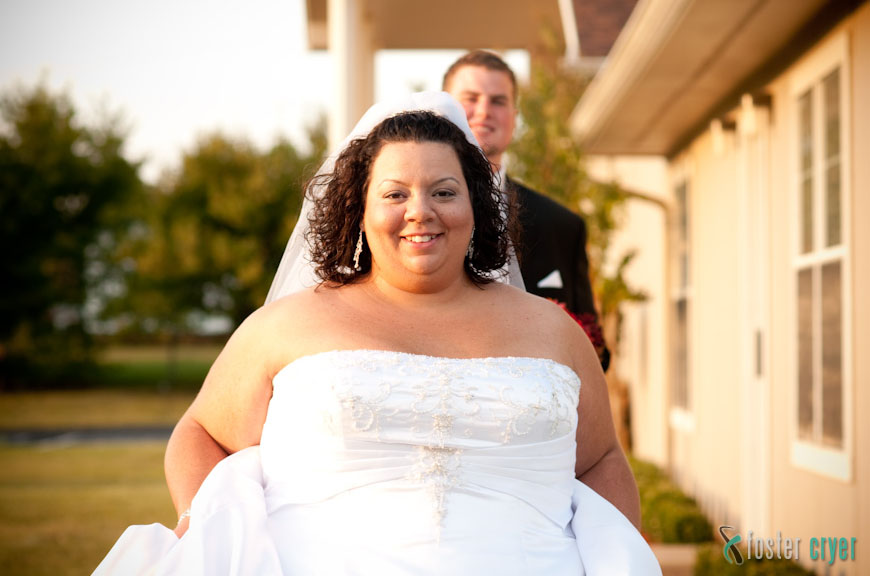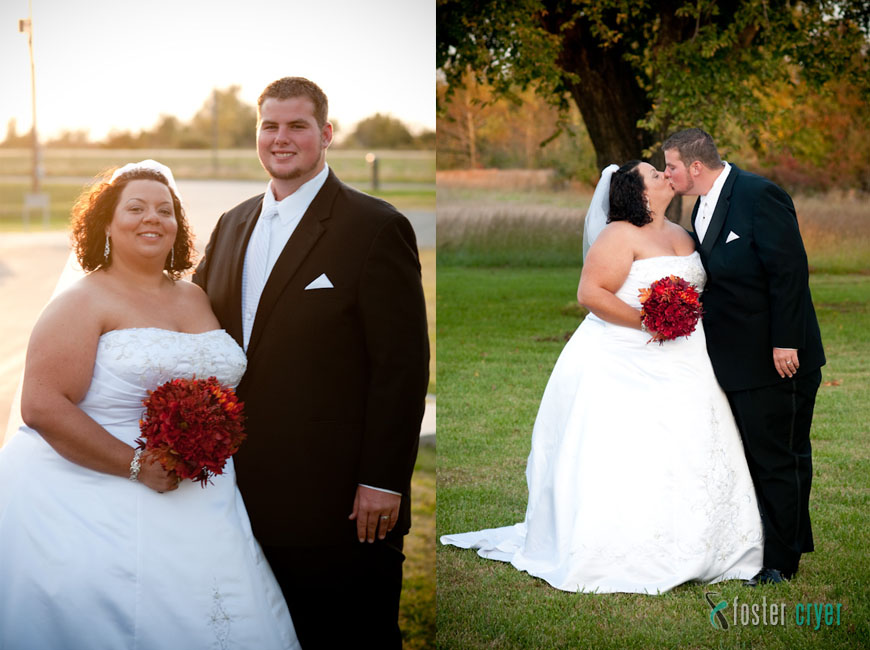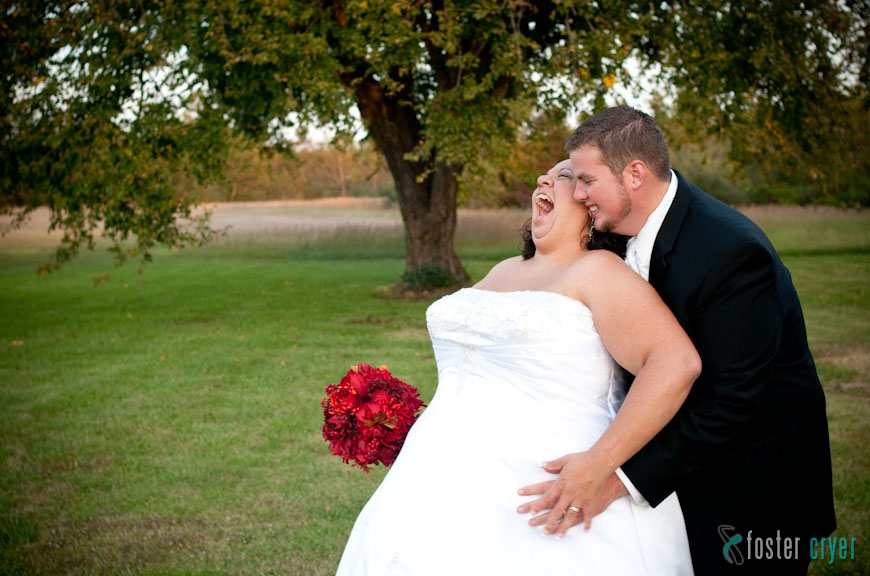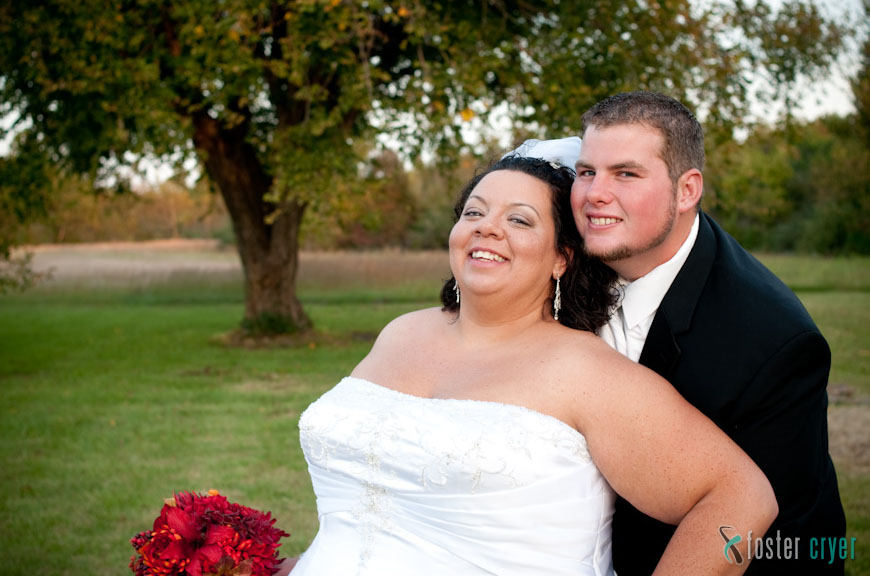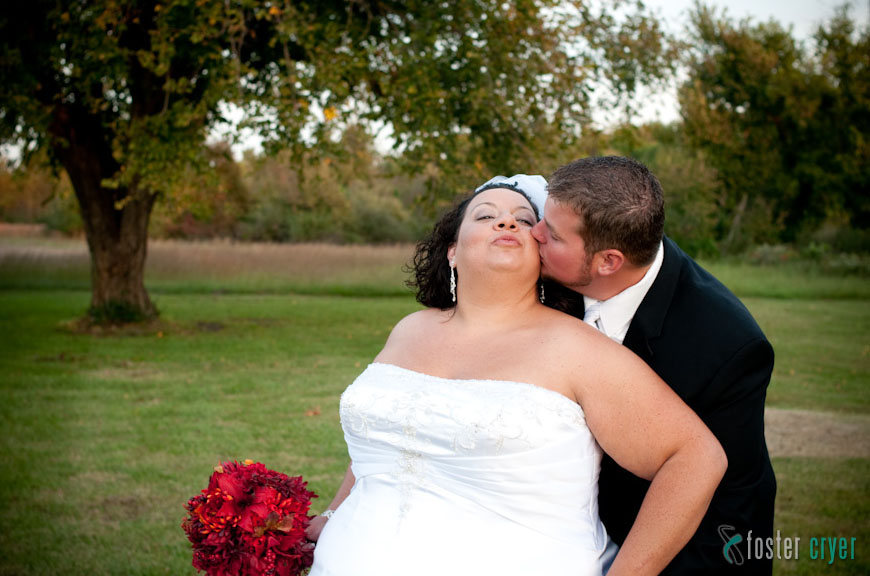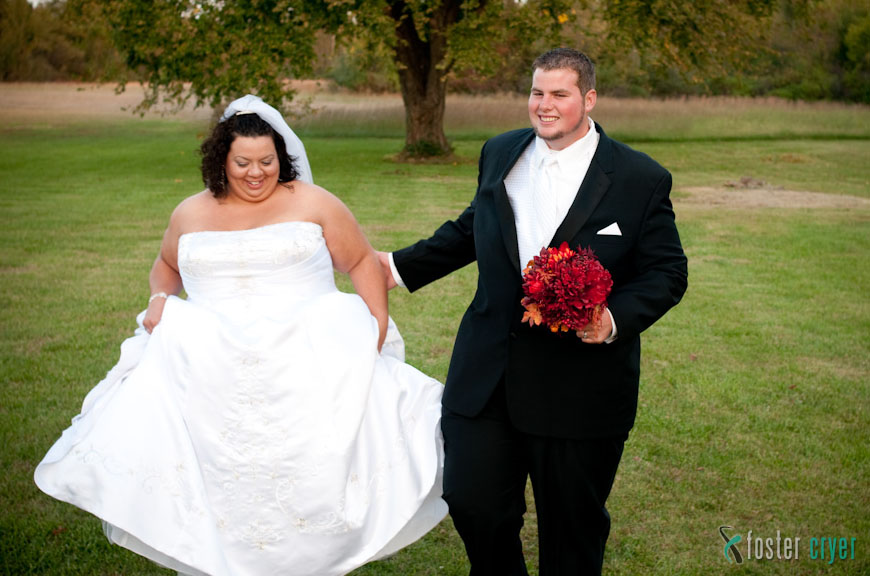 Then it was time to shake it out …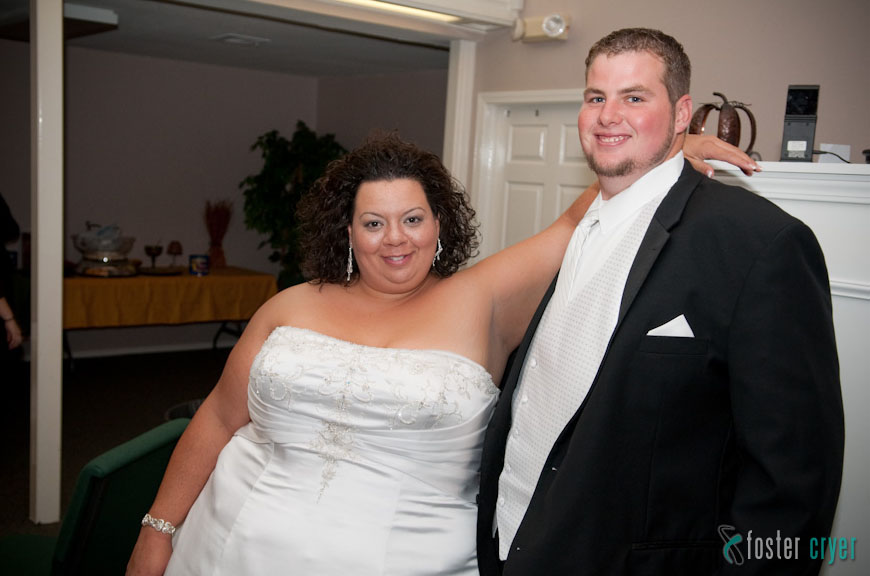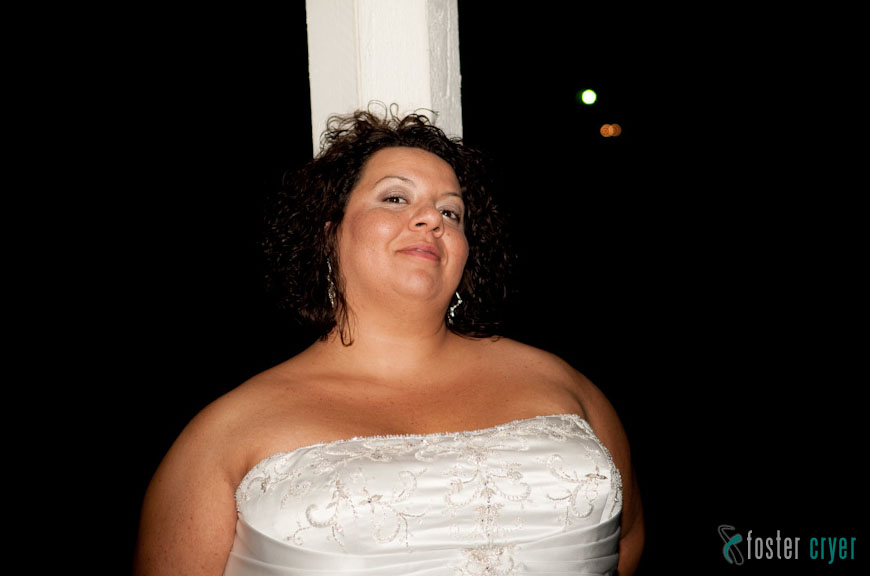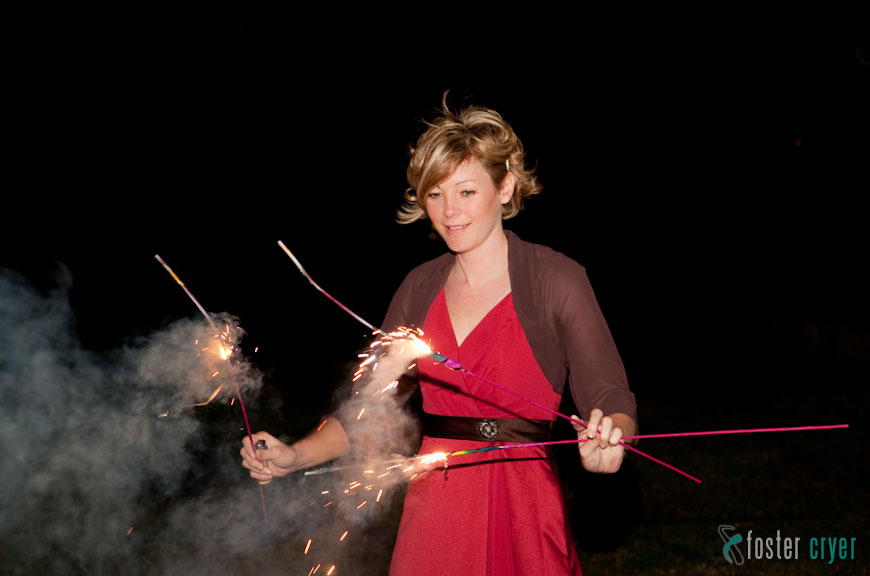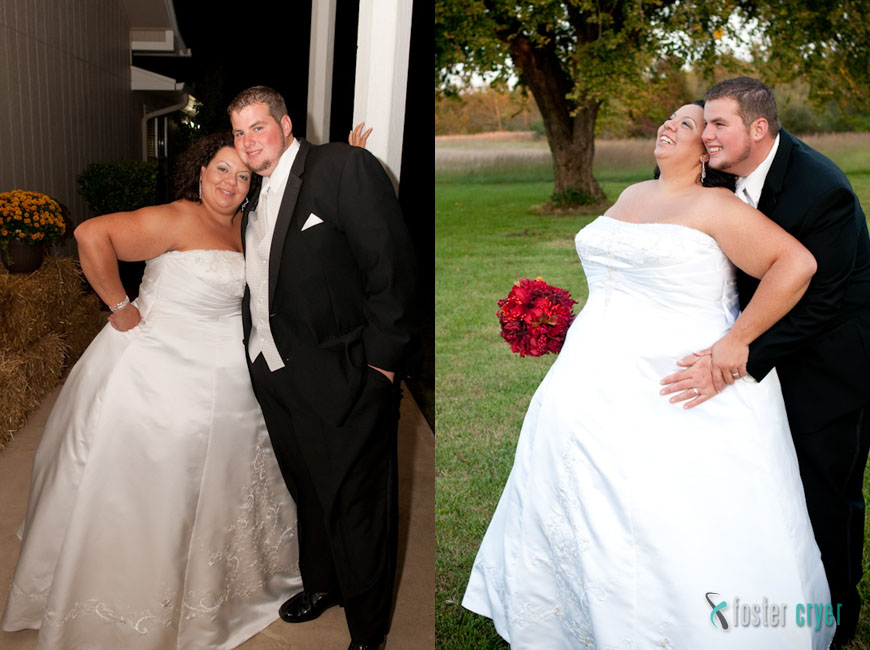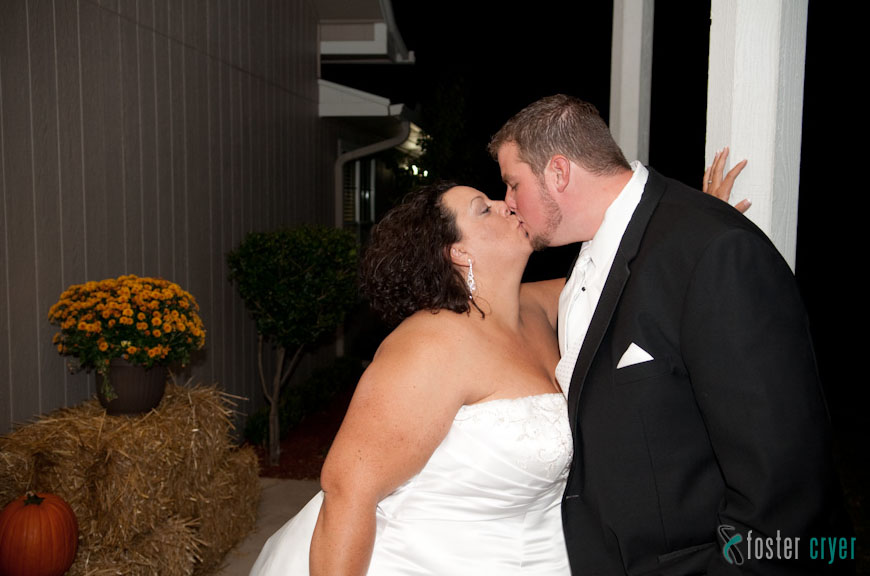 Anthony & Gigi – You guys are awesome and it was so much fun getting to spend the day with you guys!  Congratulations and thank you for allowing me to be a part of such a special time in your life.