So, my wife is crazy, mad, awesome at making cakes and below are some shots of the finished cake for Melissa's baby shower . . .

And here's the baker at work . . . look at how focused Tara is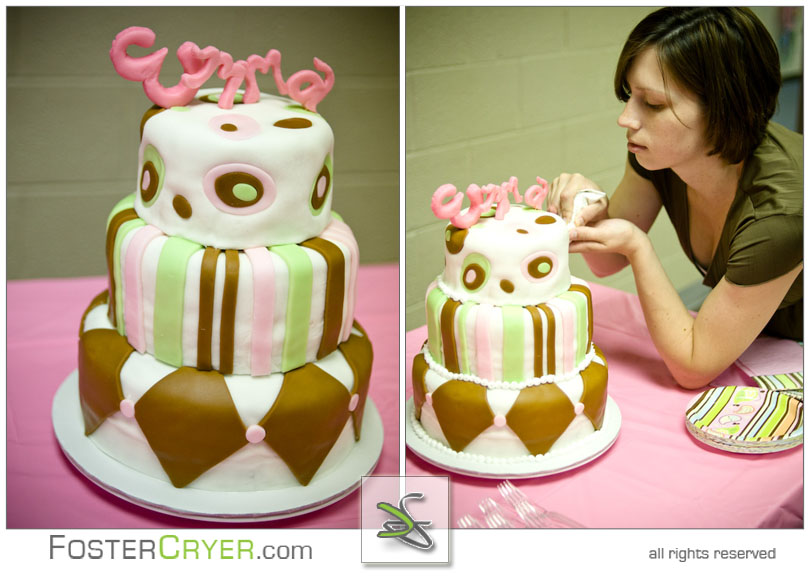 And here are several pictures from the baby shower . . .