Blake & Haley got married at the White Barn Estates in Stillwater a couple of weeks.  It was a great time with Haley, Blake, and their family and friends!
Here are some of my favorites from this awesome Stillwater Wedding …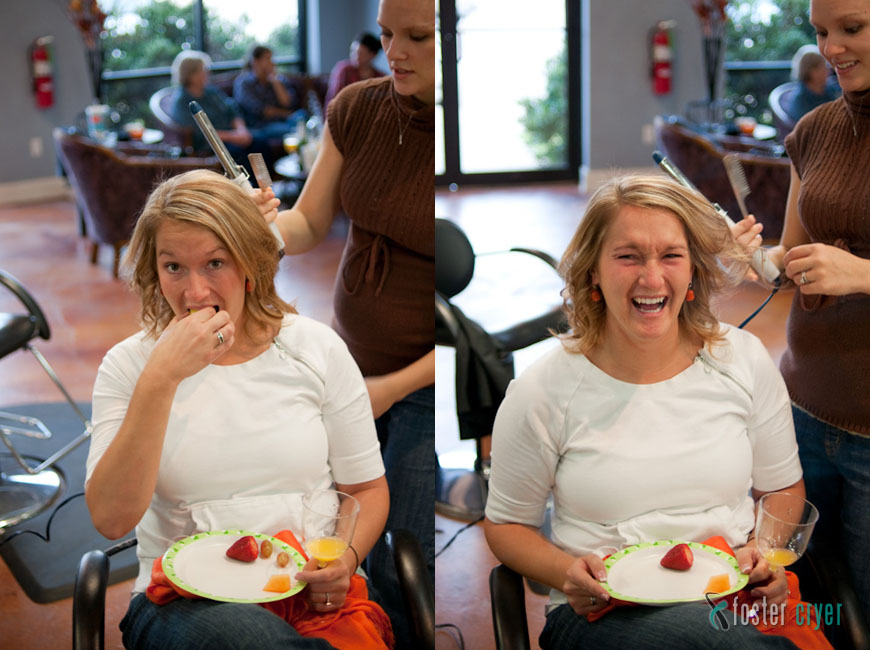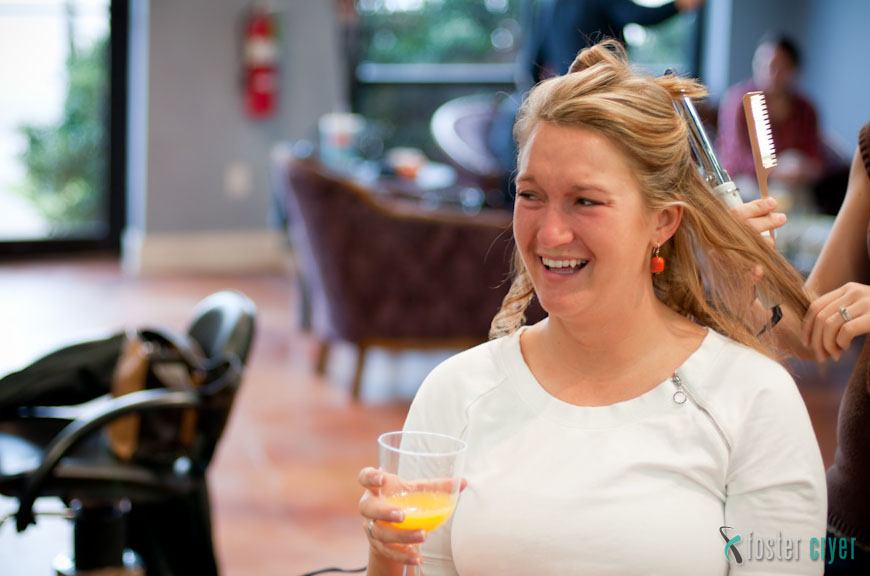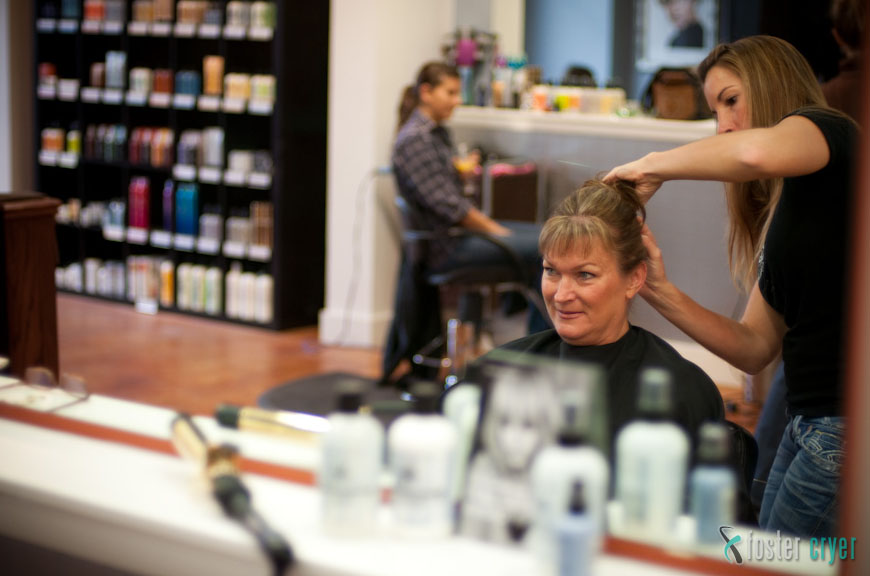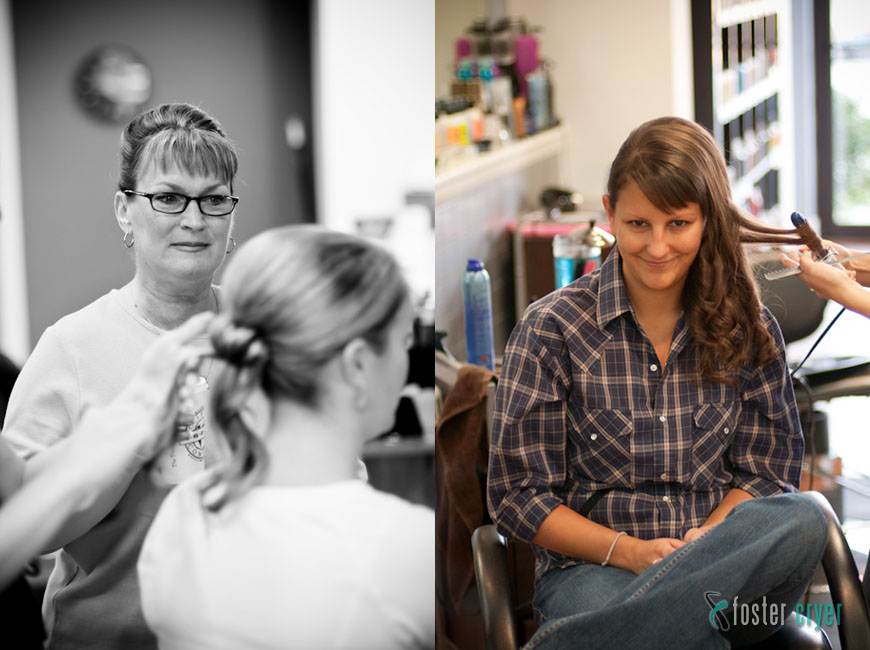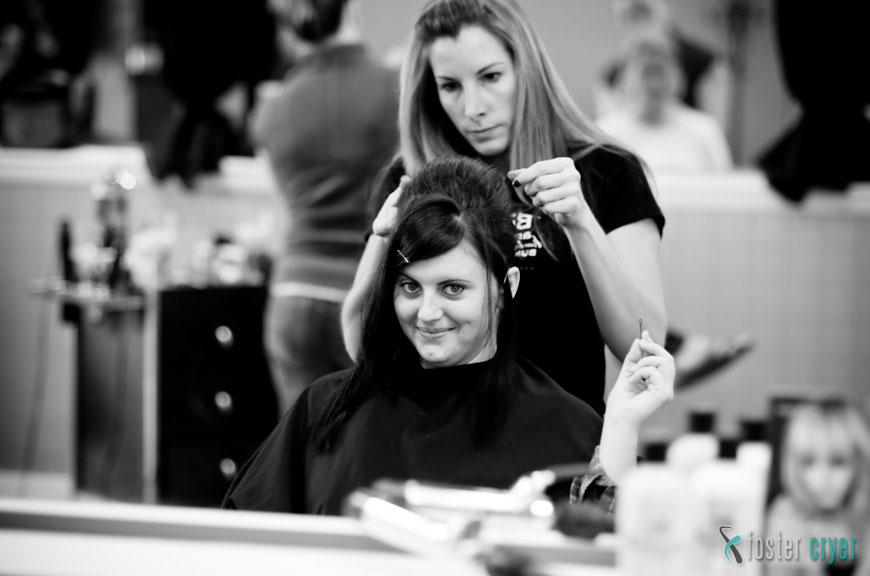 Haley's Mom was such an awesome support throughout the day, and it was great being able to see the relationship between Haley, her Mom, and Sister.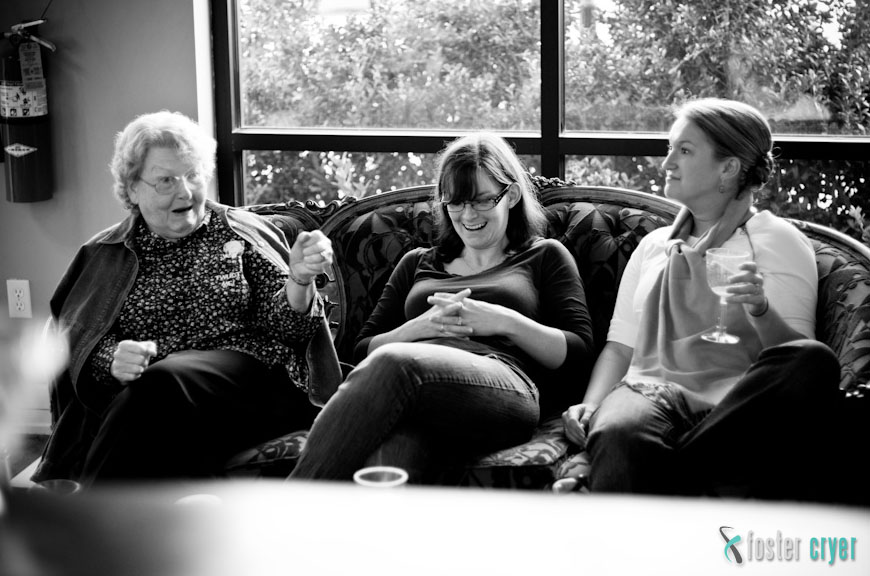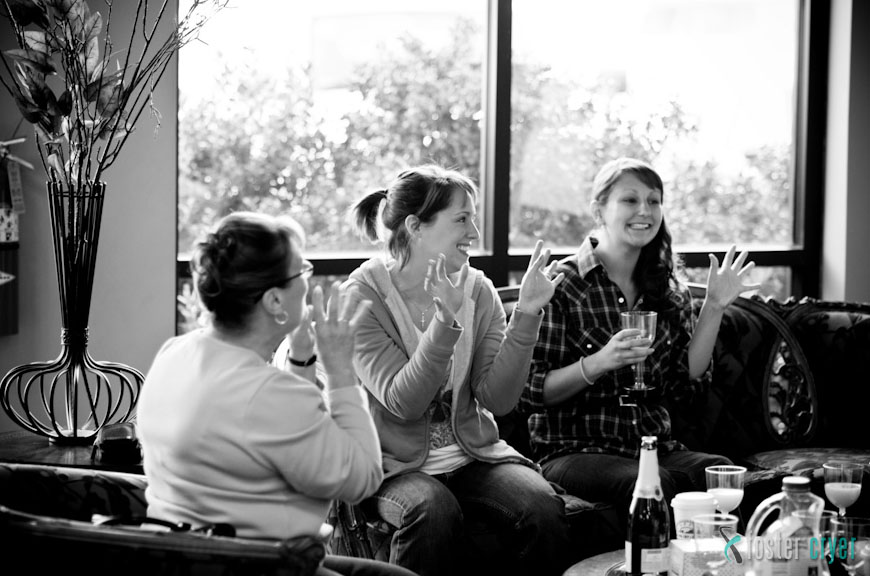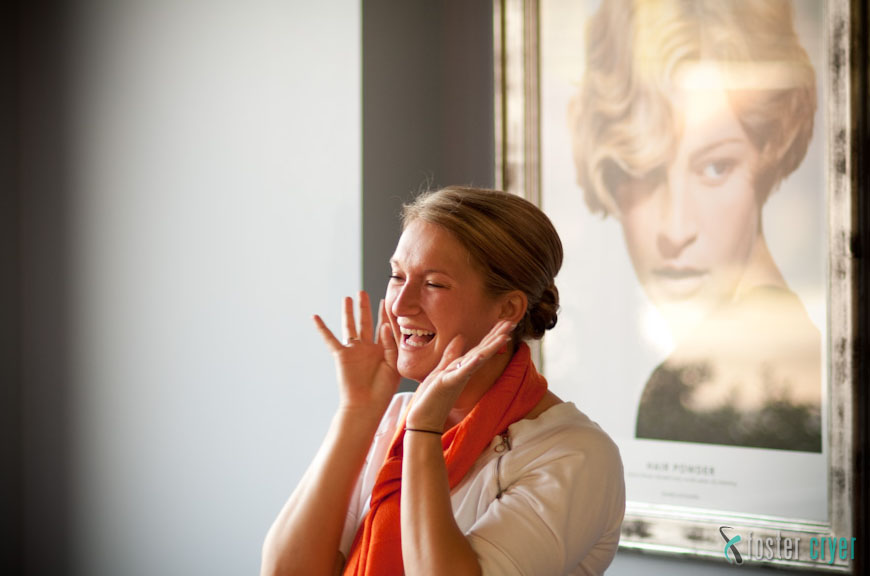 There was a hair or two out of place and the stylist said "We'll just cut it off" … I don't think Haley was okay with that option …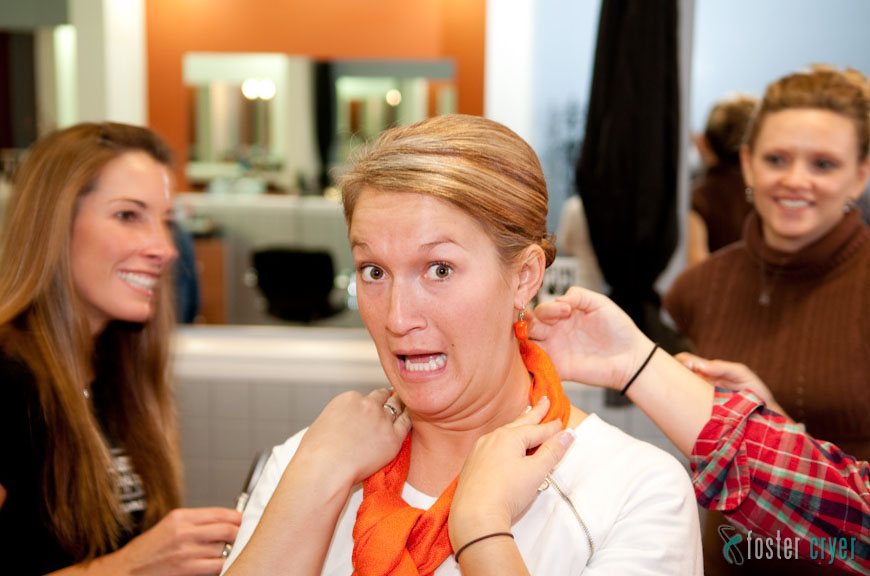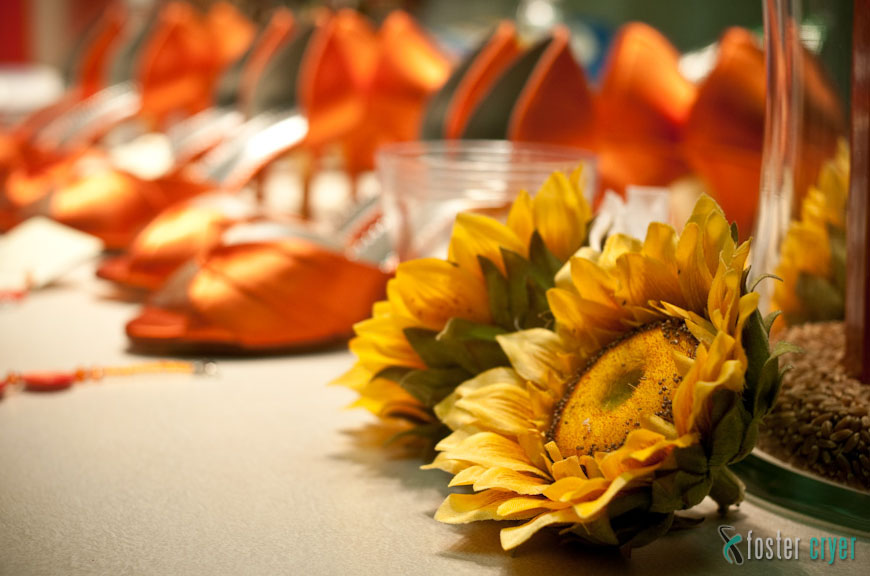 The fall back-drop couldn't have been more perfect for the wedding day festivities …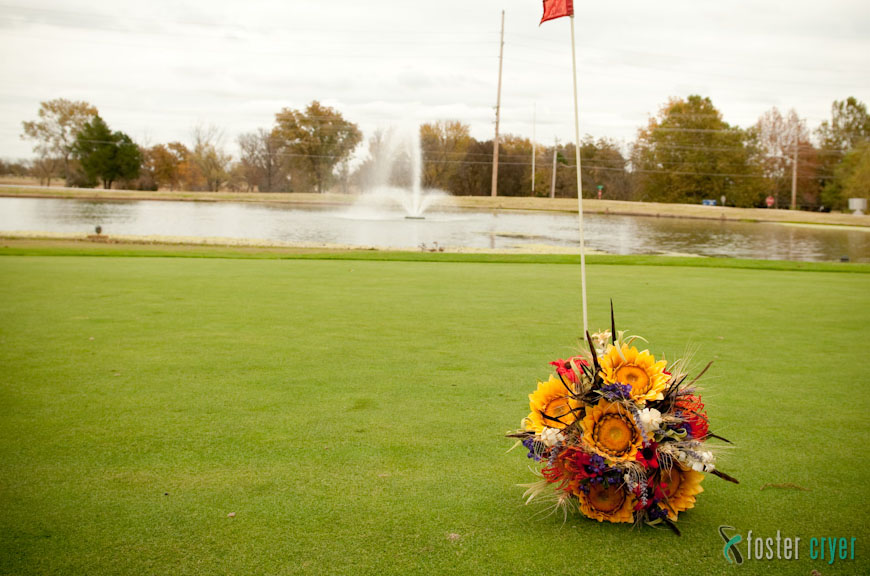 And here's a few of the guys getting ready over in the clubhouse …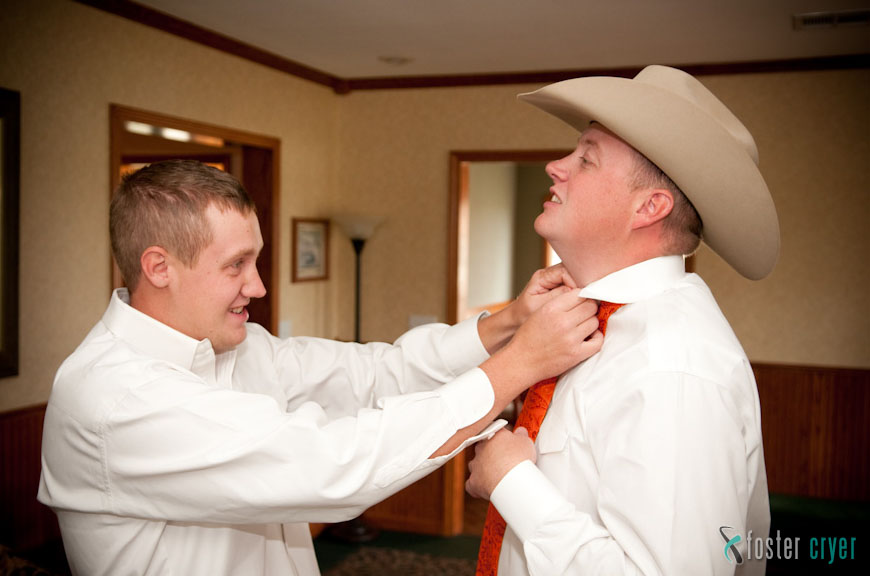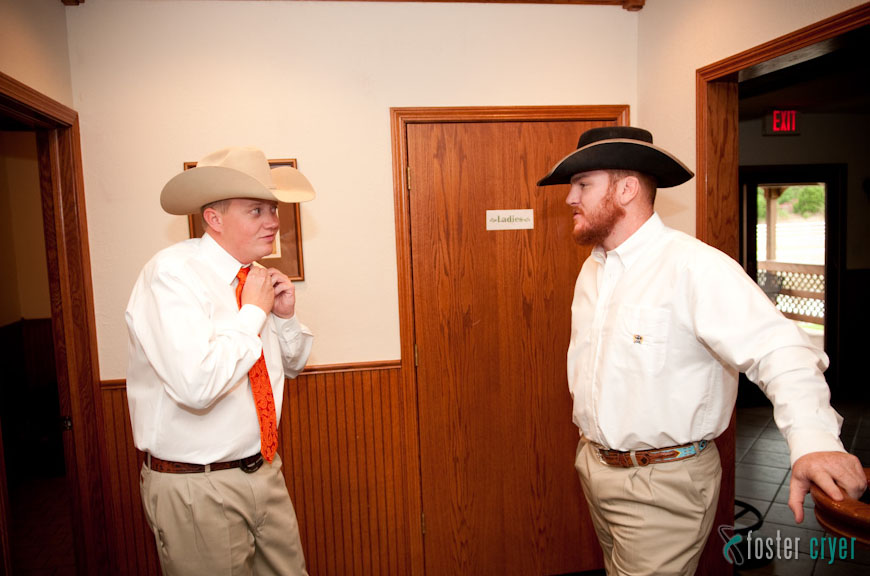 Here's a couple of Haley's dress in the reception hall; I love the wood rafters and ceiling in these: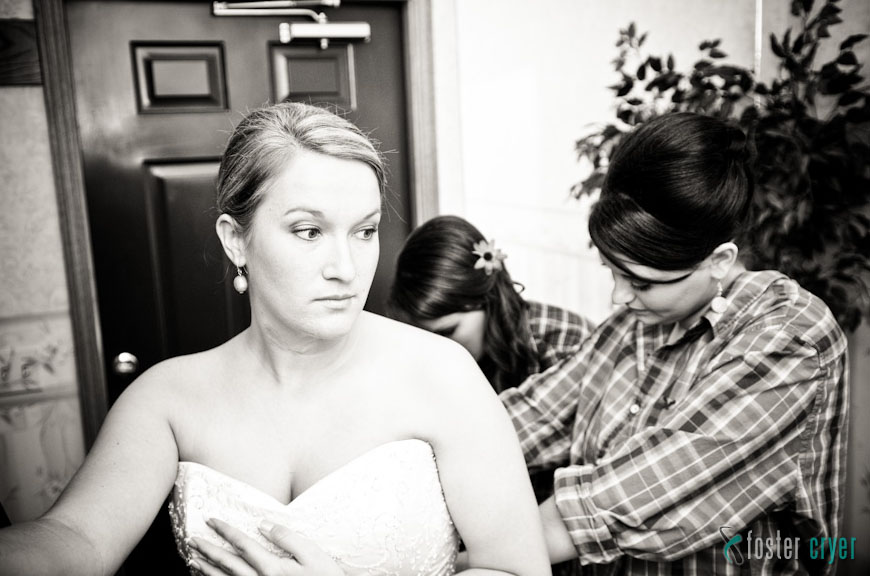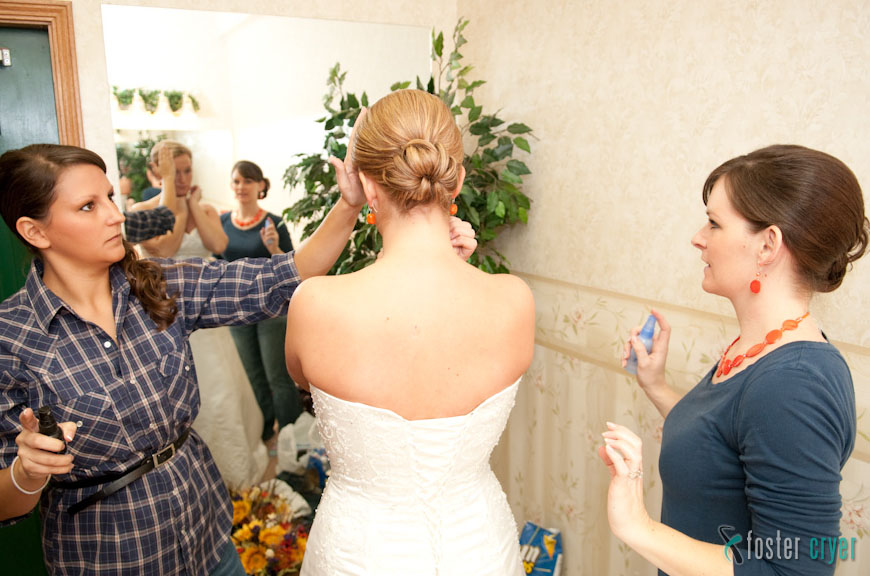 A couple of last looks before heading out to meet Blake for their "First Look" …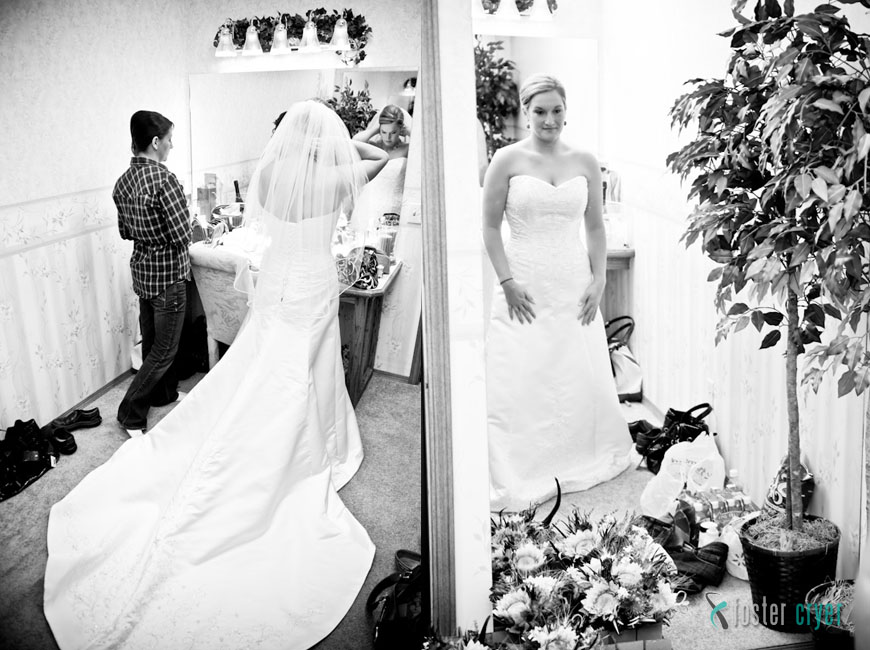 The next series of pictures are some of my favorites from the day …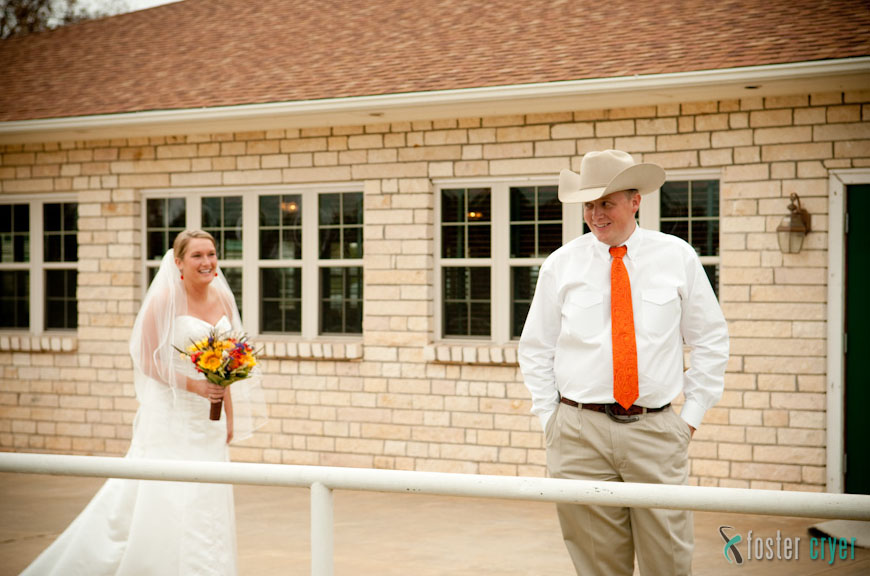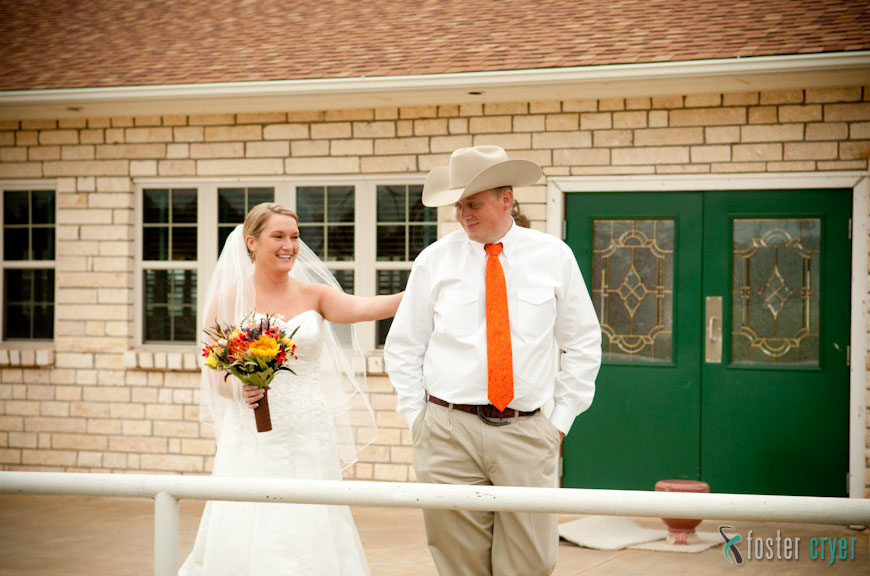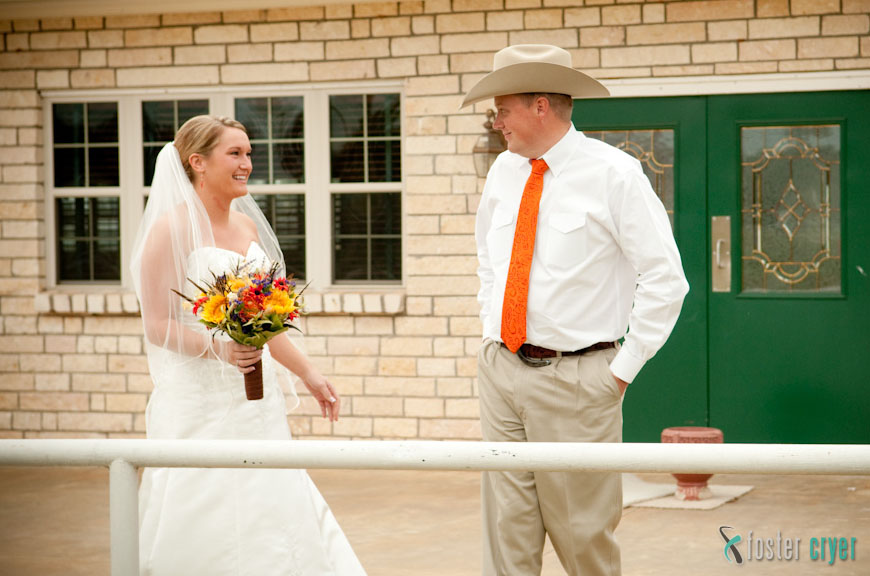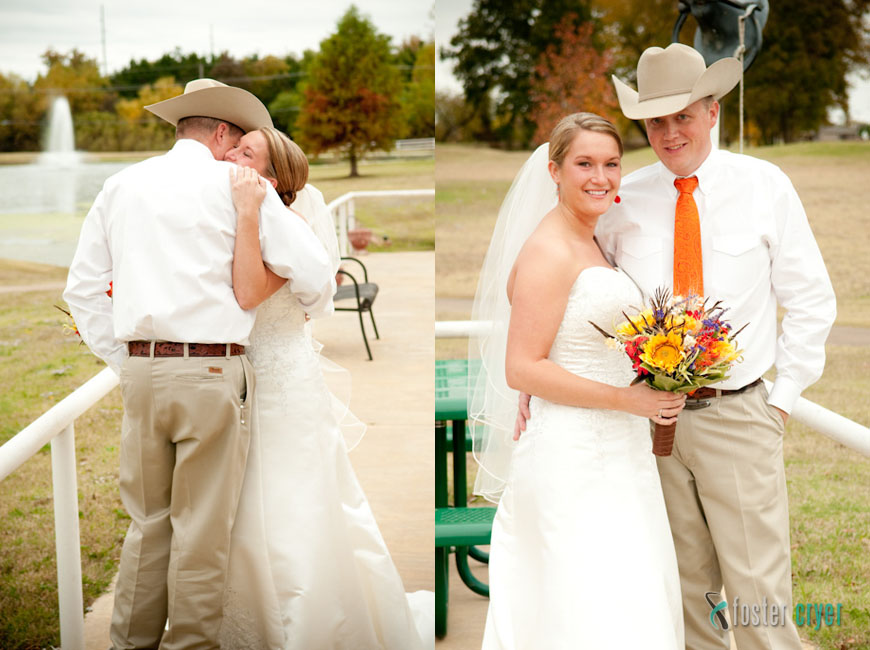 Then it was time for some relaxed portraits around the grounds at the White Barn Estates …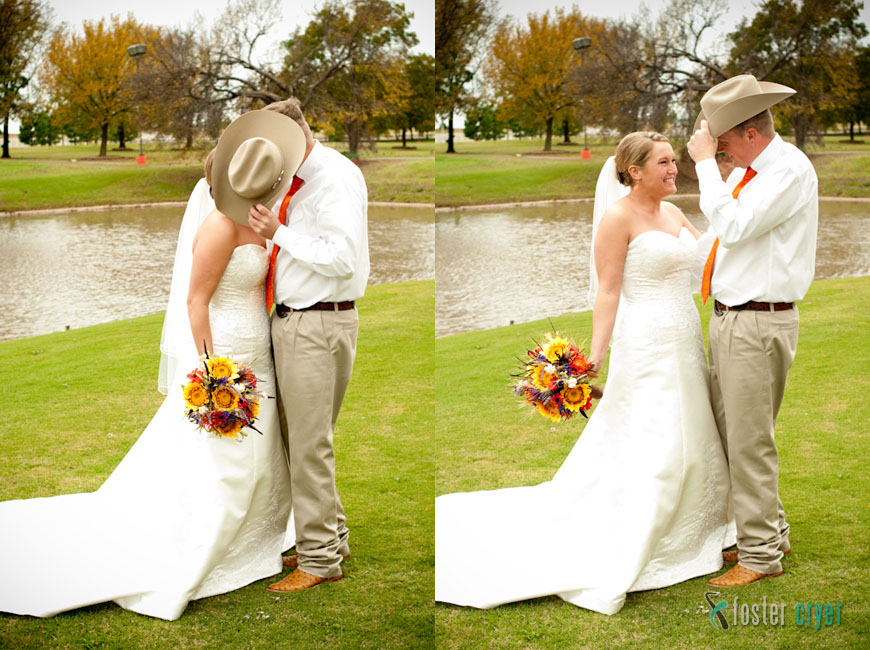 Haley's Mom & Grandma came over to love on the Bride & Groom a little before they headed inside …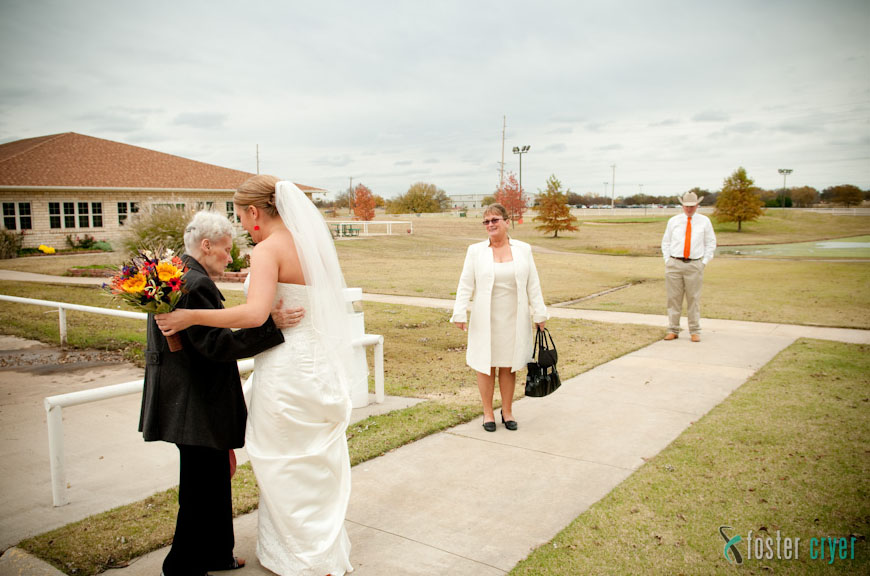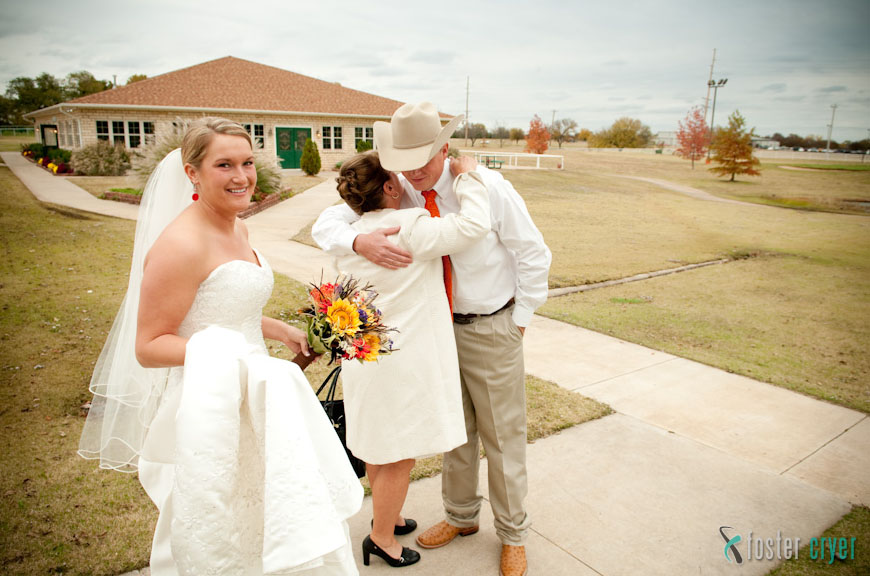 Blake's brother made it out of the clubhouse to show his approval …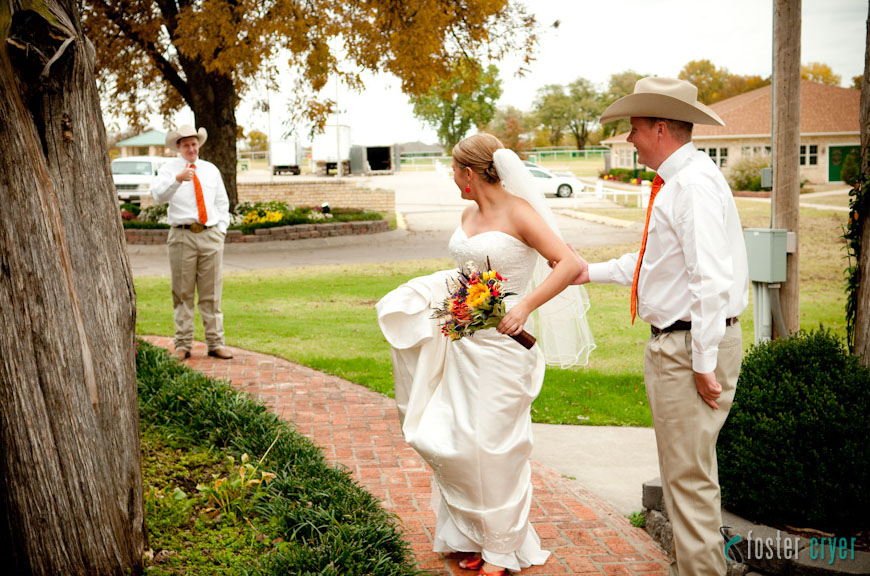 The wood / brick patio on the south-side of the clubhouse made for a great back-drop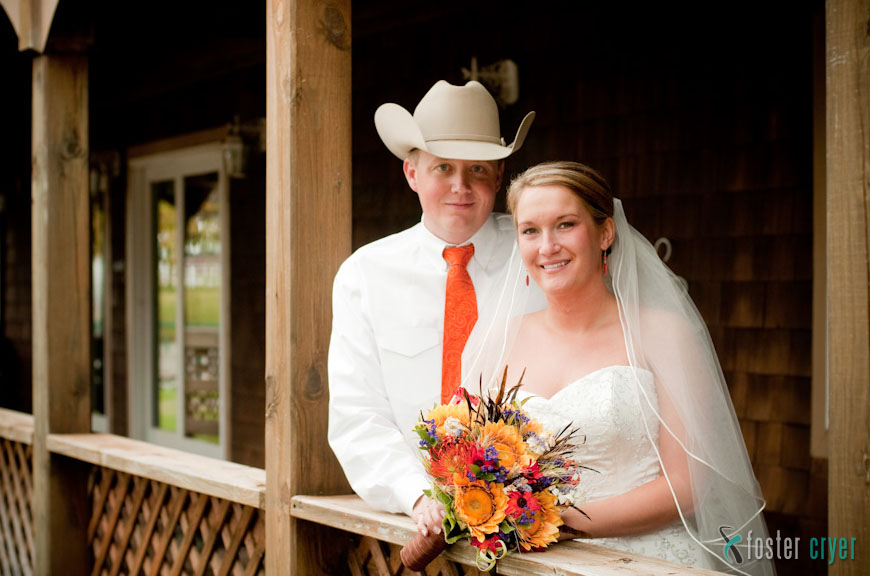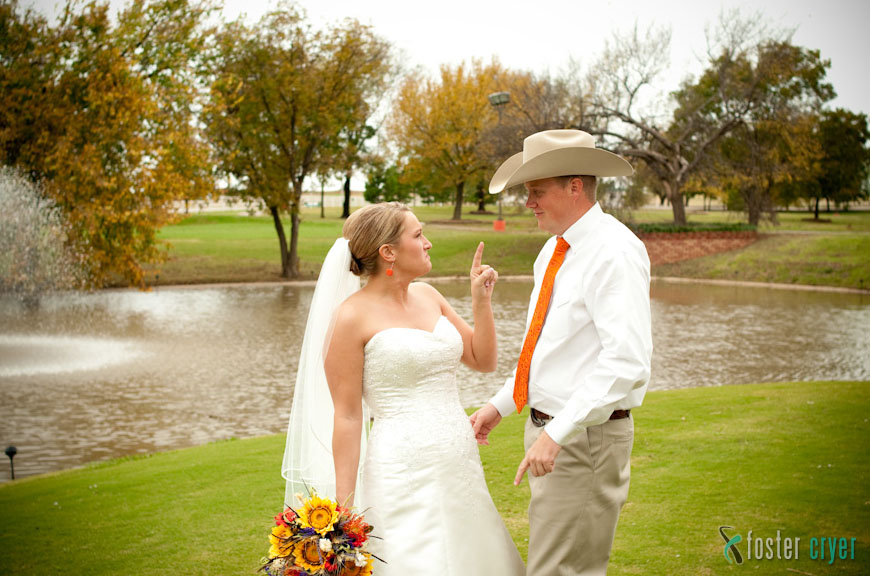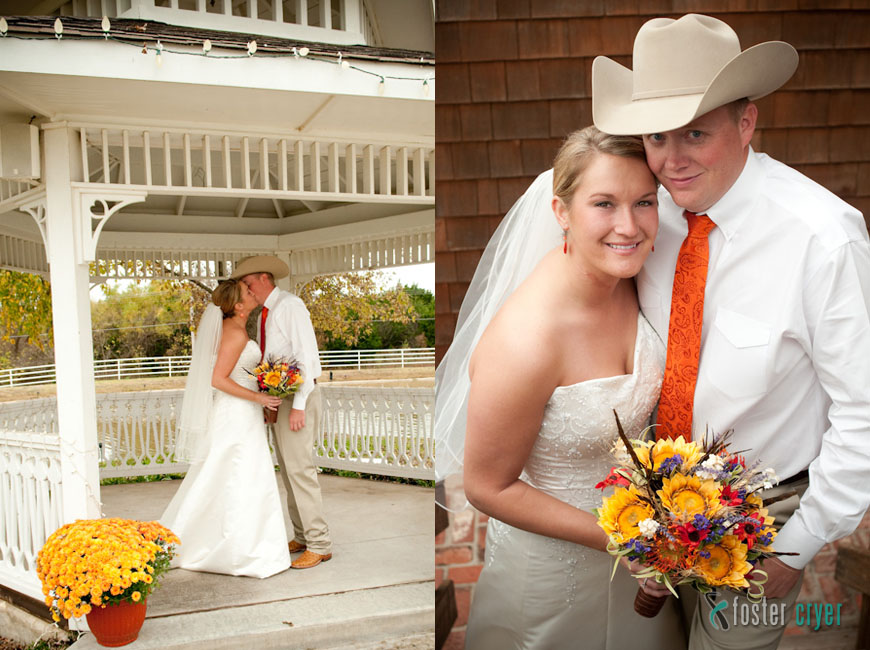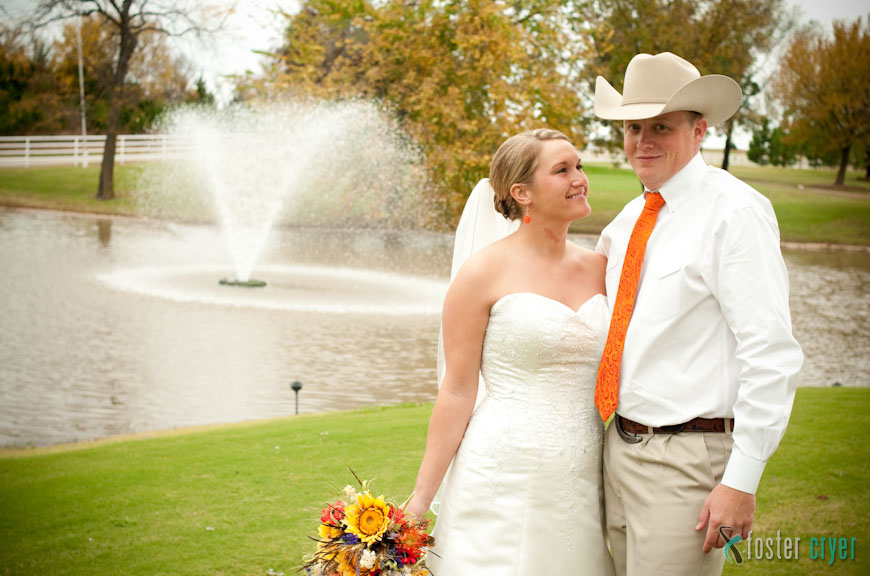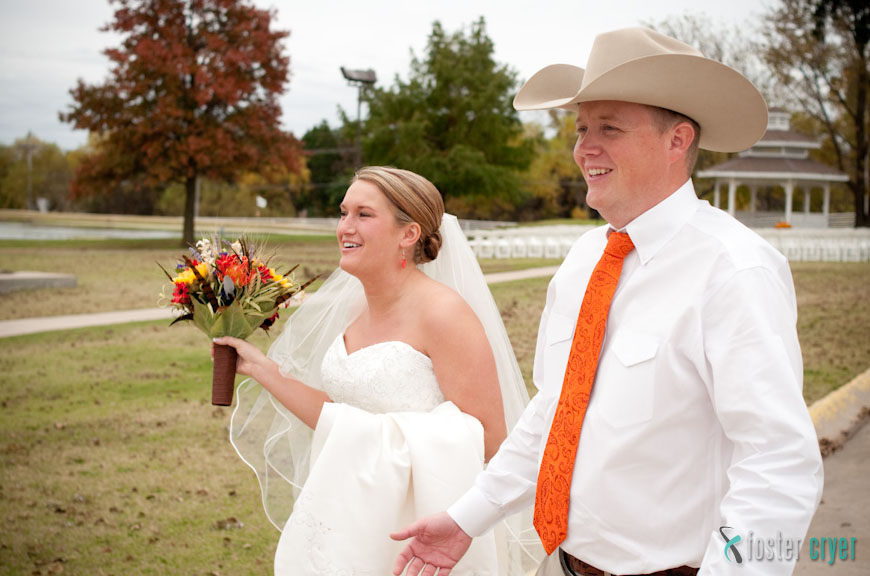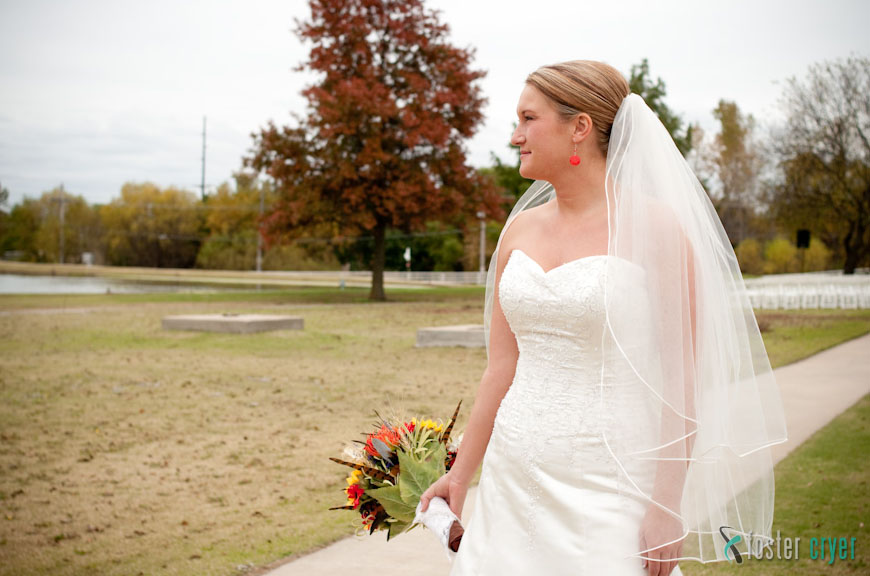 Talk about gourgeous … WOW!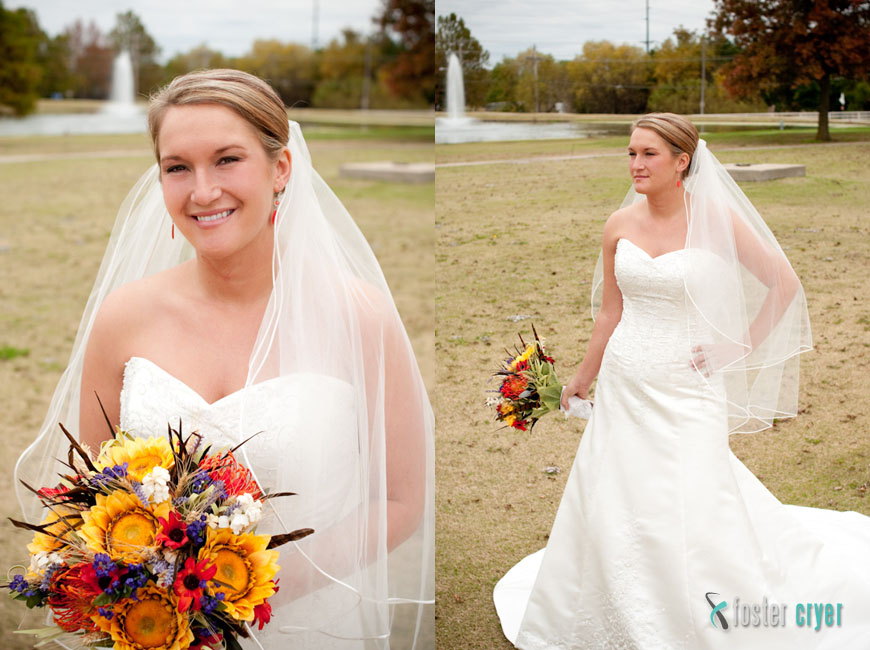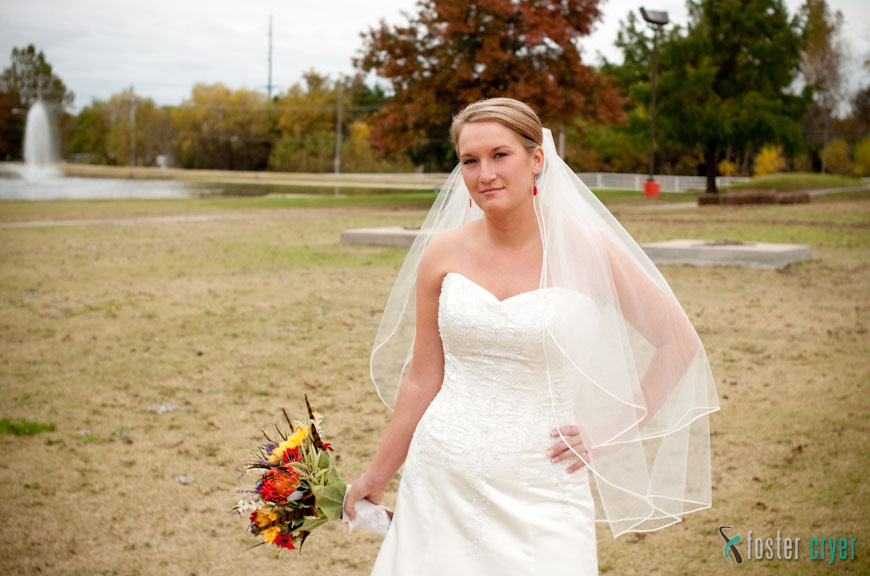 Here's some of Haley and her beautiful bridesmaids …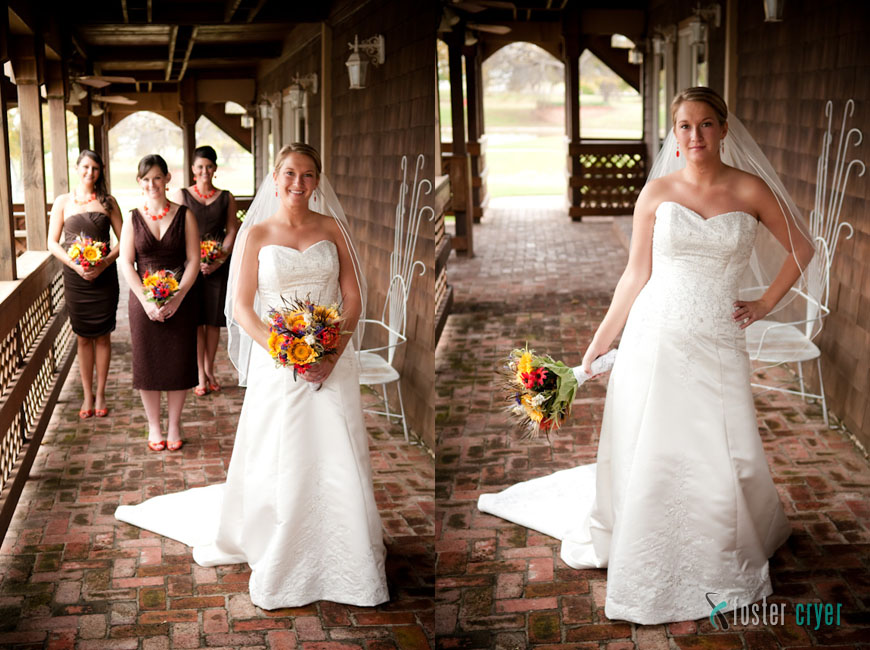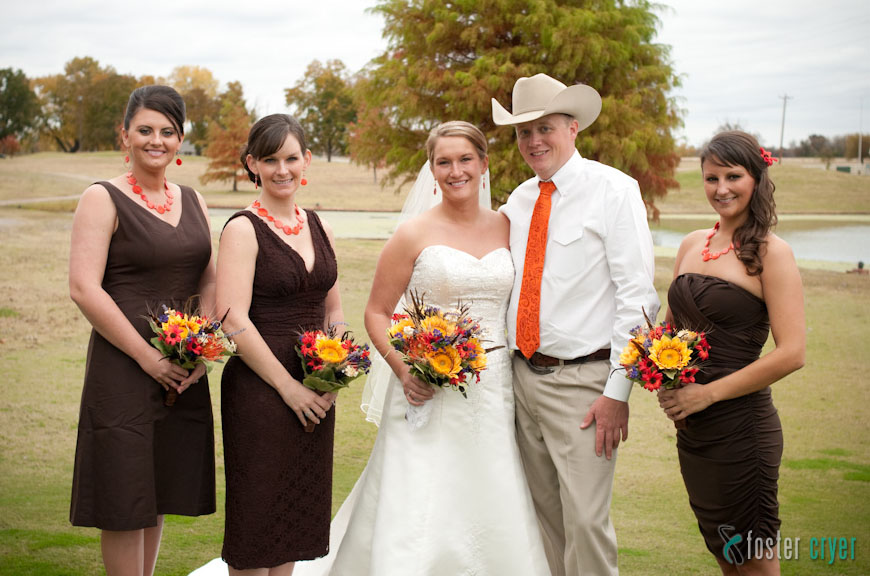 Sorry, I had to include this one …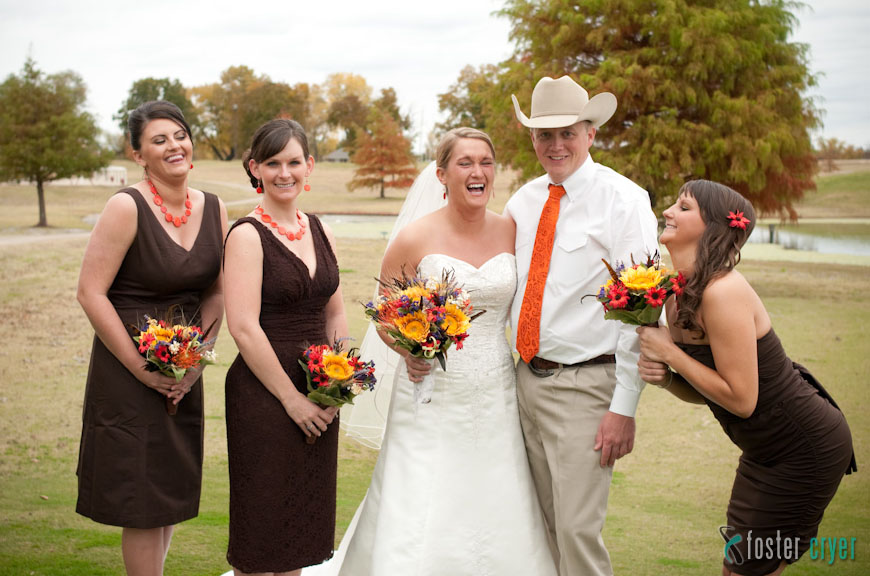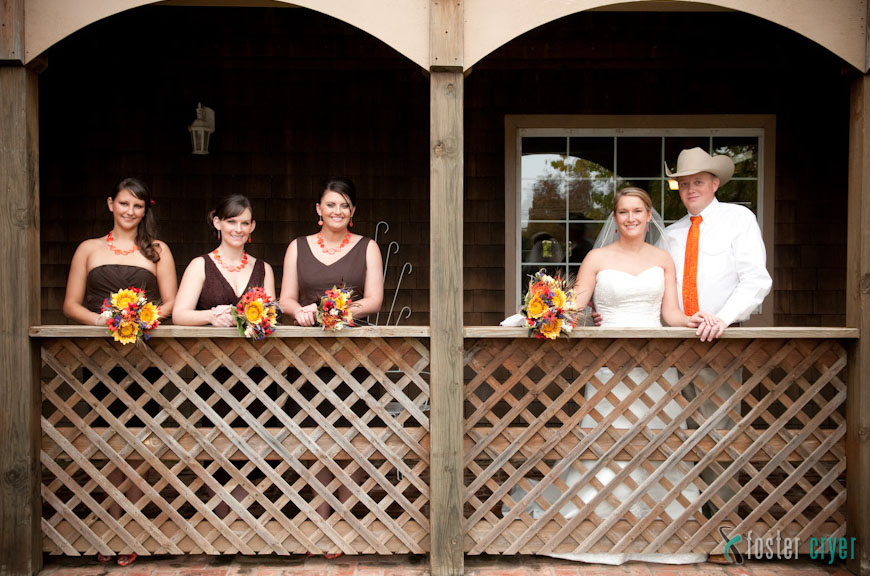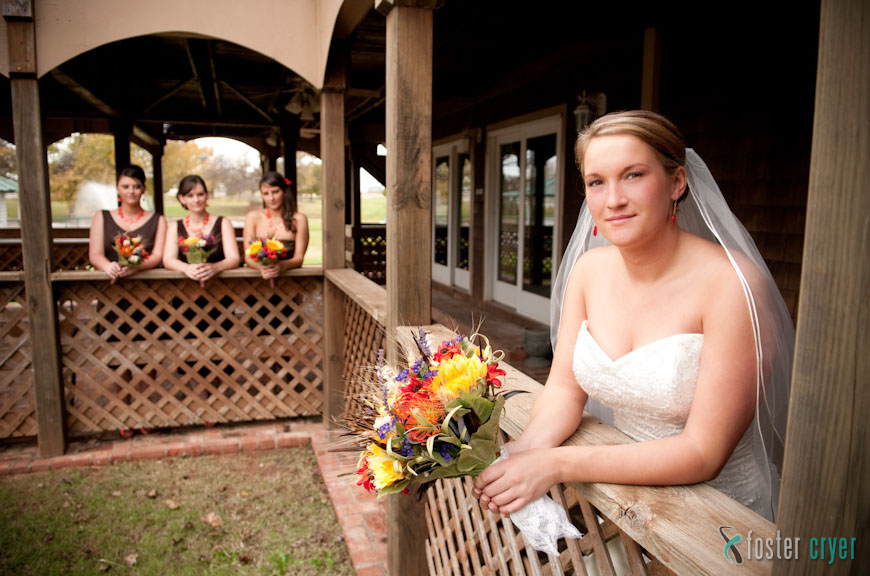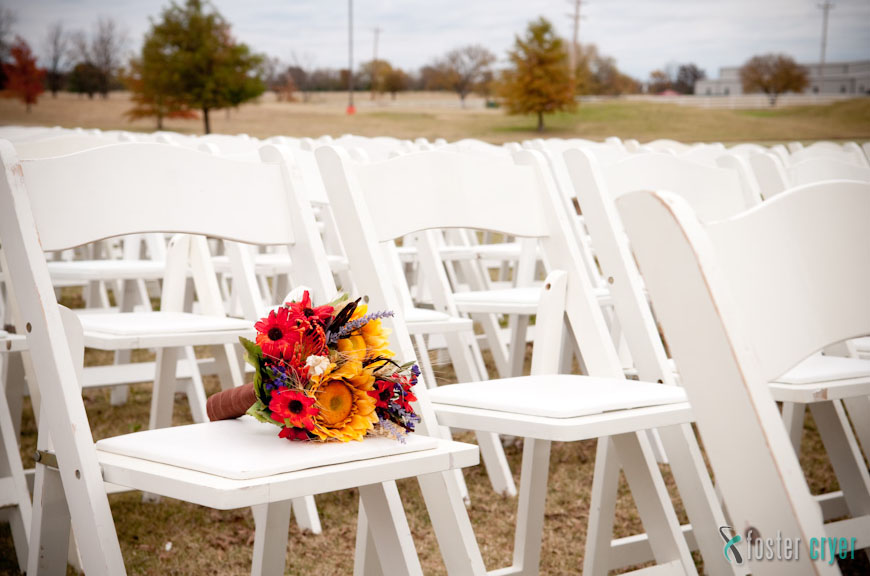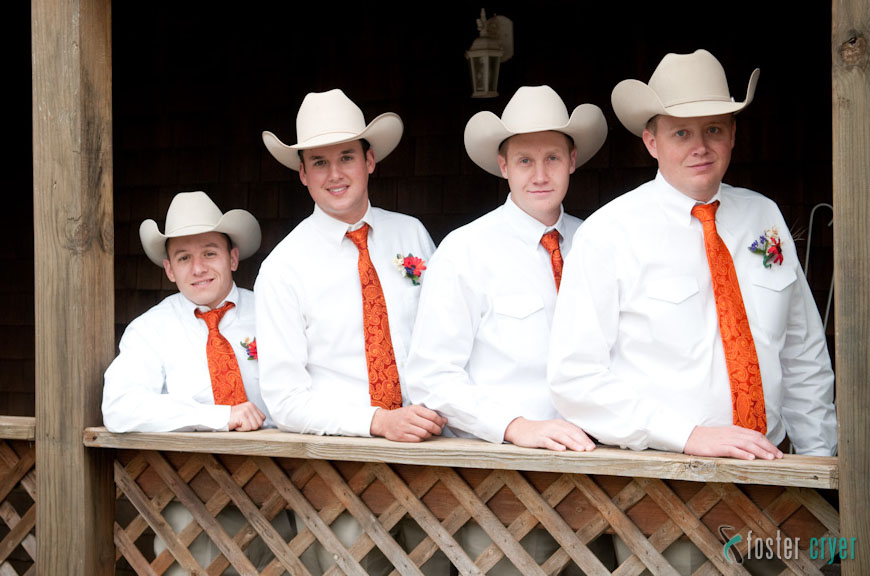 And here's a snapshot of the Groom's cake …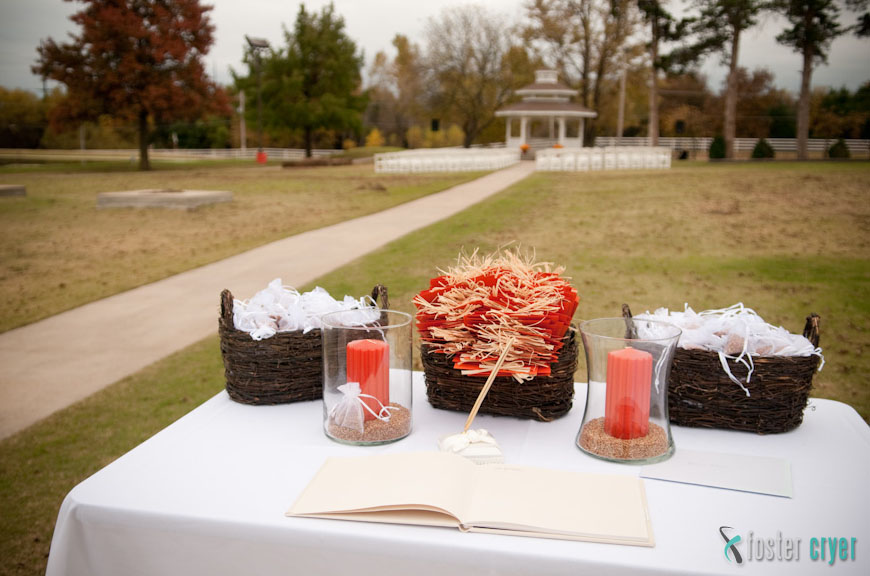 And a couple of ring shots before it was GO time …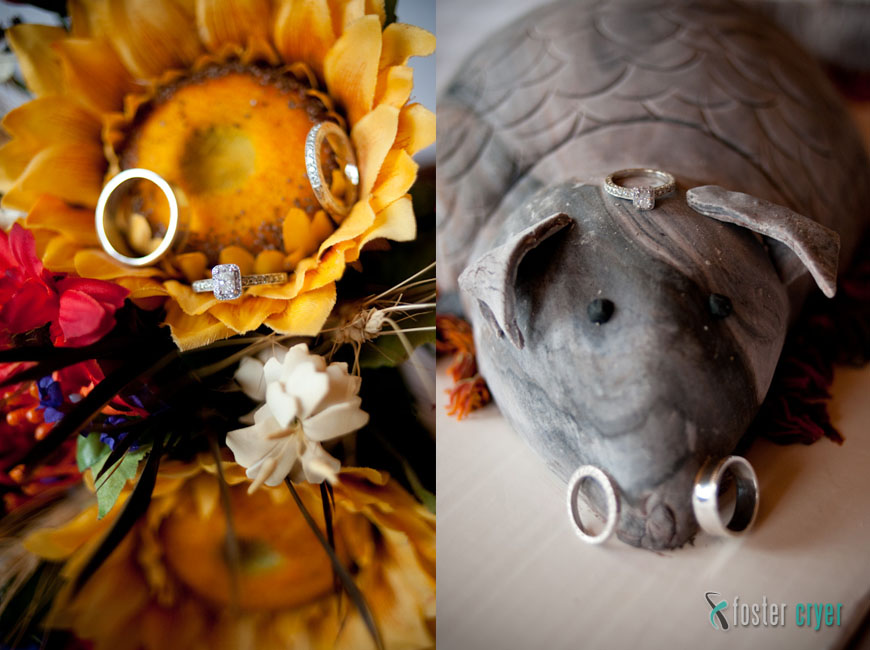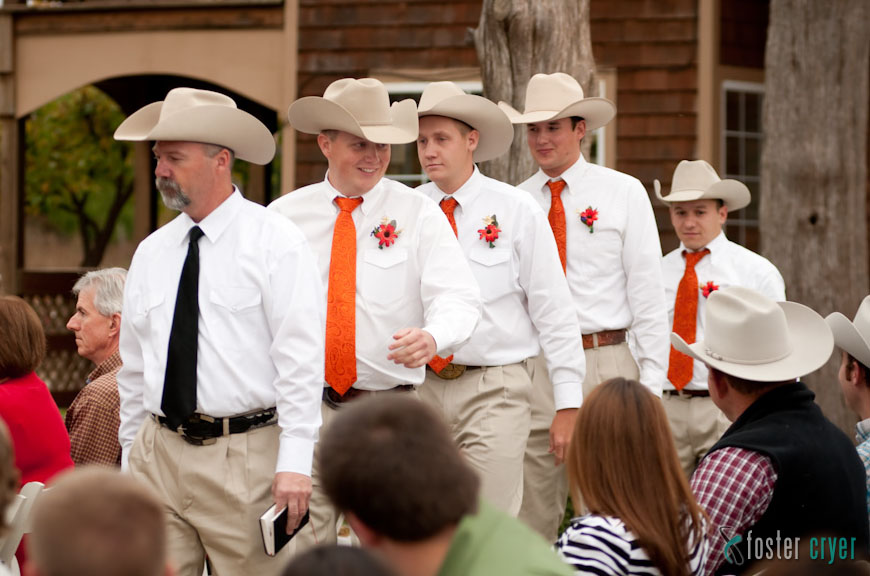 I love the interaction between a father and a daughter right before the father gives her away …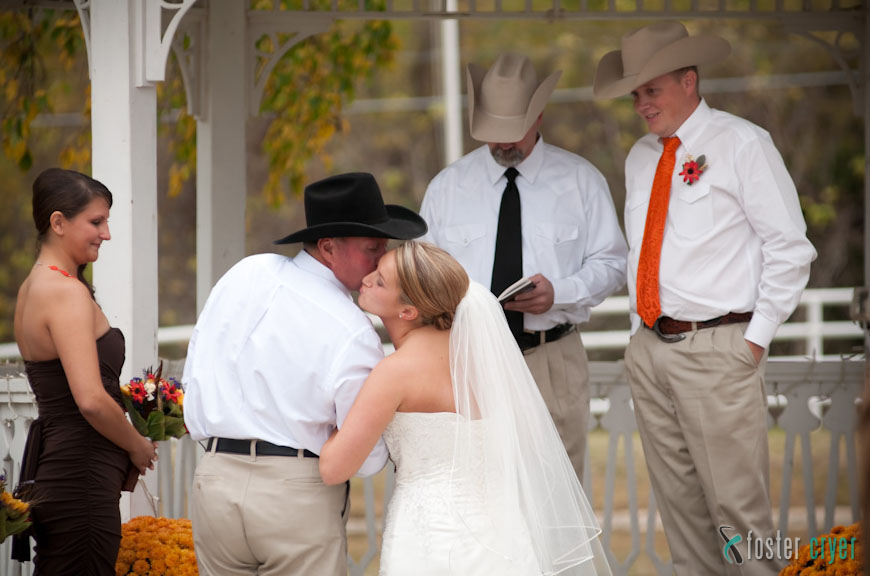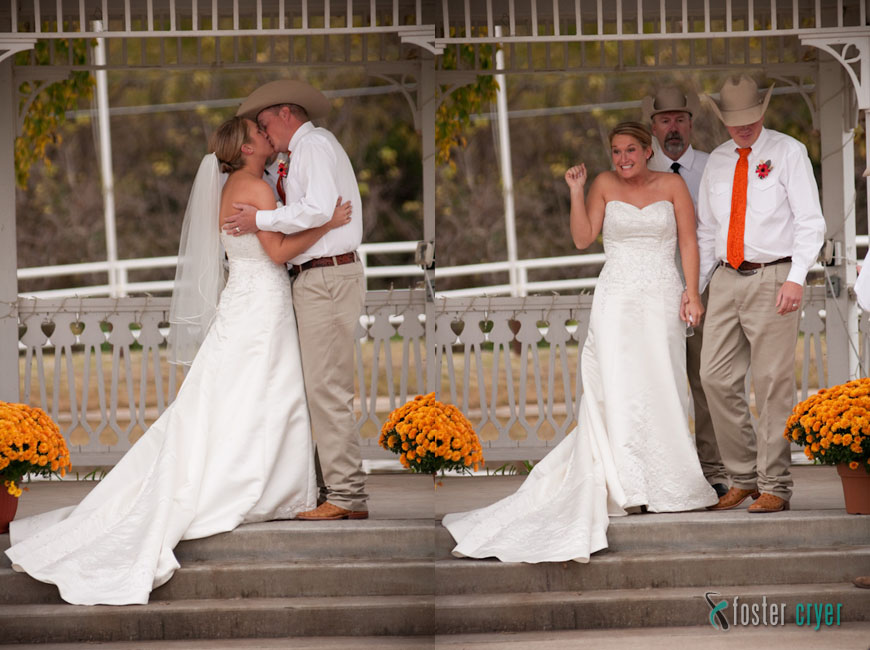 Blake & Haley's first dance was just how it's supposed to be … just the two of them dancing and loving on each other out on the dance floor …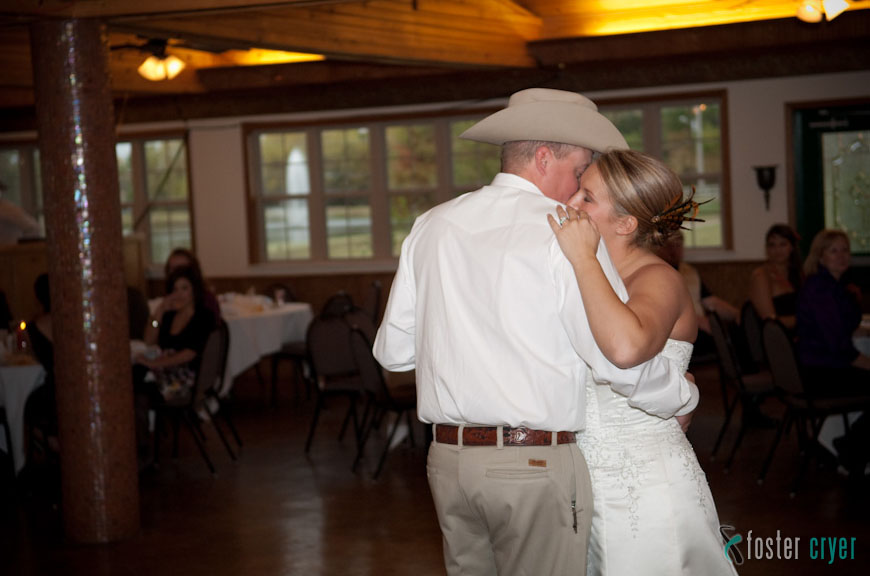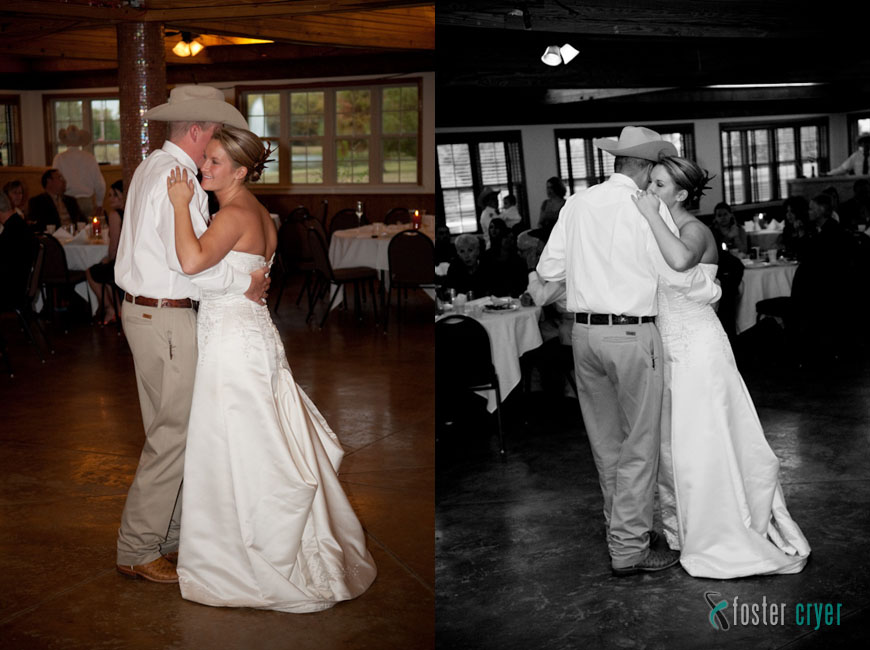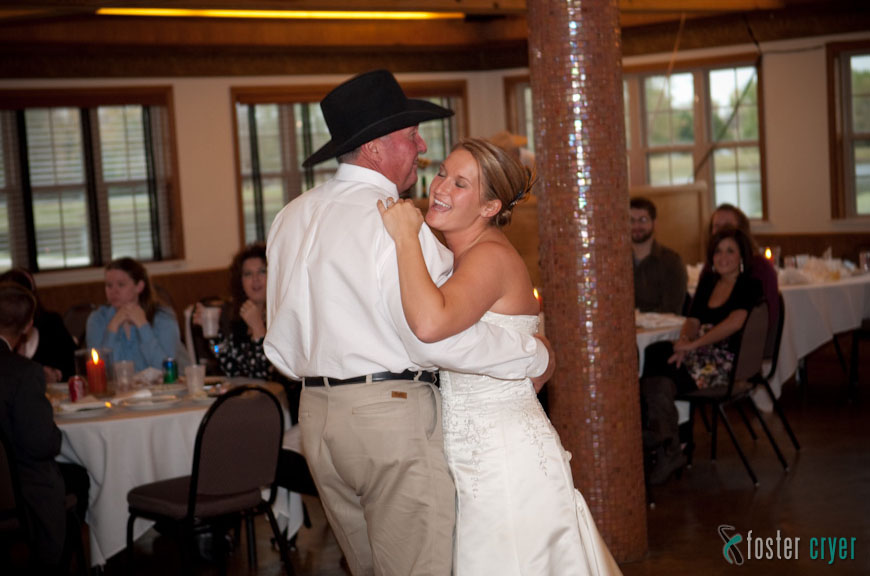 One of the neat things about the dancing at this wedding was the dance that was auctioned off … here's a couple of Haley & the winner of the dance auction …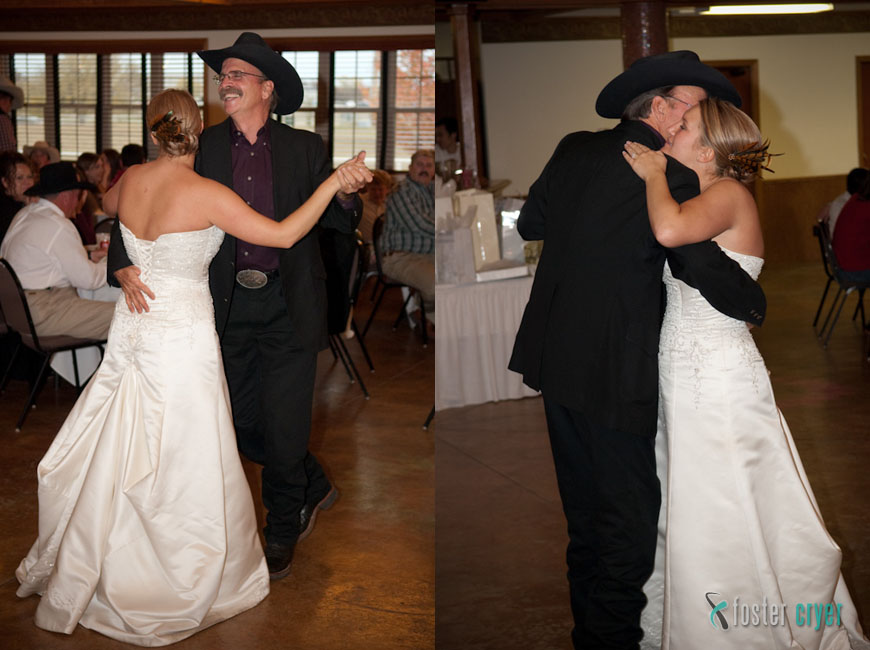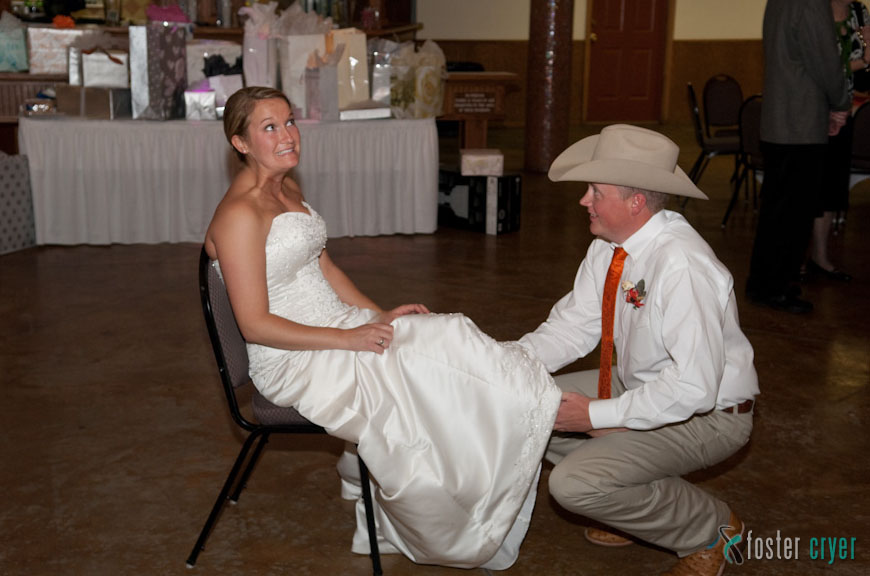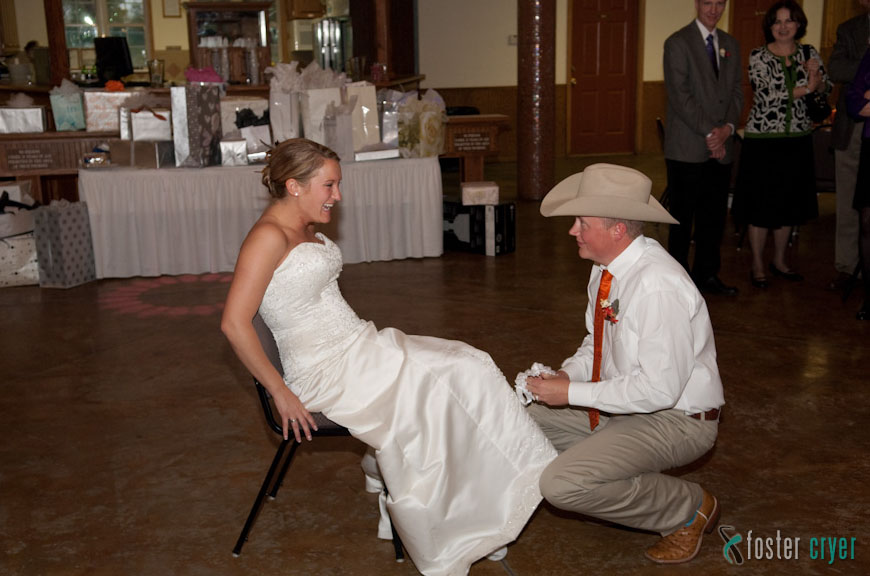 Here's Blake, his Sister, and Brother …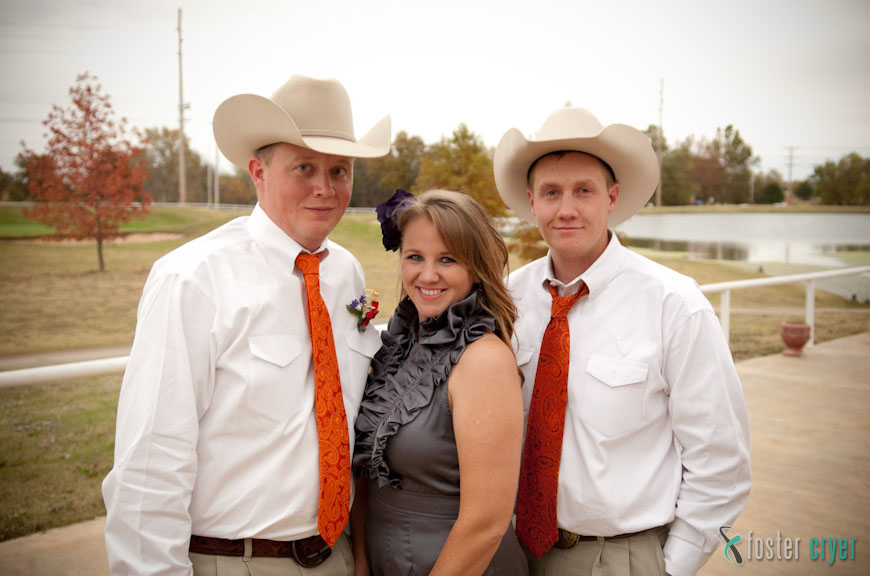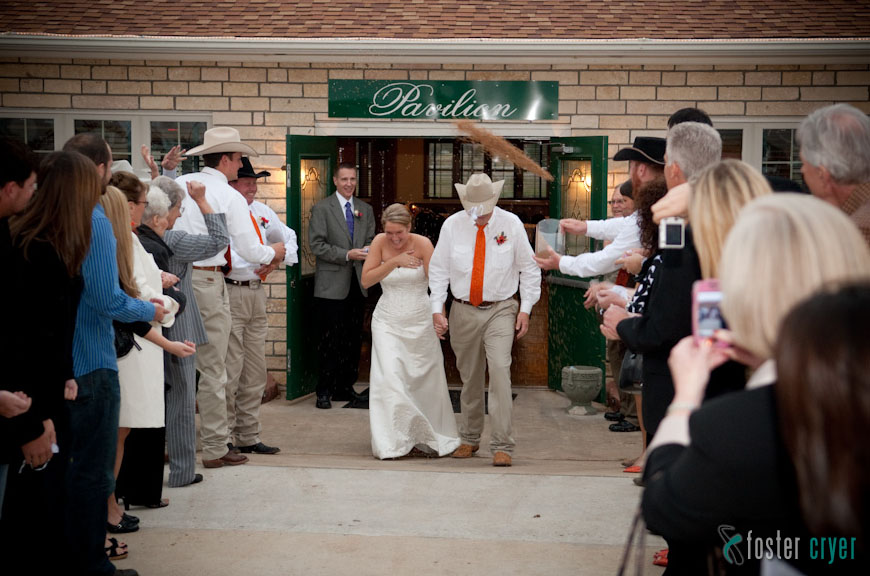 Blake & Haley – I can't thank you enough for allowing me to be a part of your wedding day!  You two are great and I wish all the happiness in the world as you guys start your life together!
Thanks again and Congratulations!!!