On June 27th, I had the privilege to photograph Bo and Briana's wedding in Stillwater on the Oklahoma State University campus.  Bo and Briana were not only high-school sweethearts, but they were also junior-high sweethearts, and it was great to get a chance to meet this couple and be a part of their wedding day.
Although it was over 100-degrees throughout the pictures and outside ceremony, Bo, Briana and their family & friends were all troopers.
And here are my favorites from their Stillwater wedding, starting with Briana getting her hair done: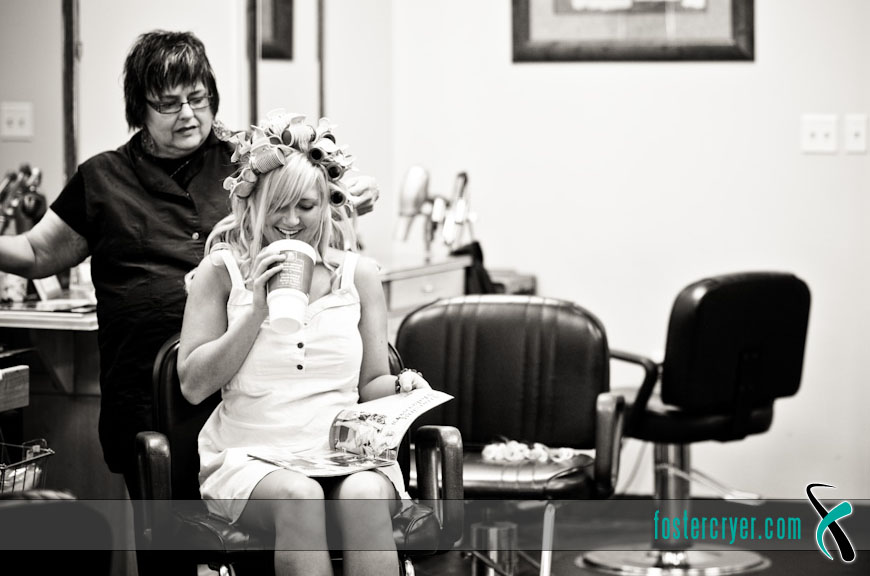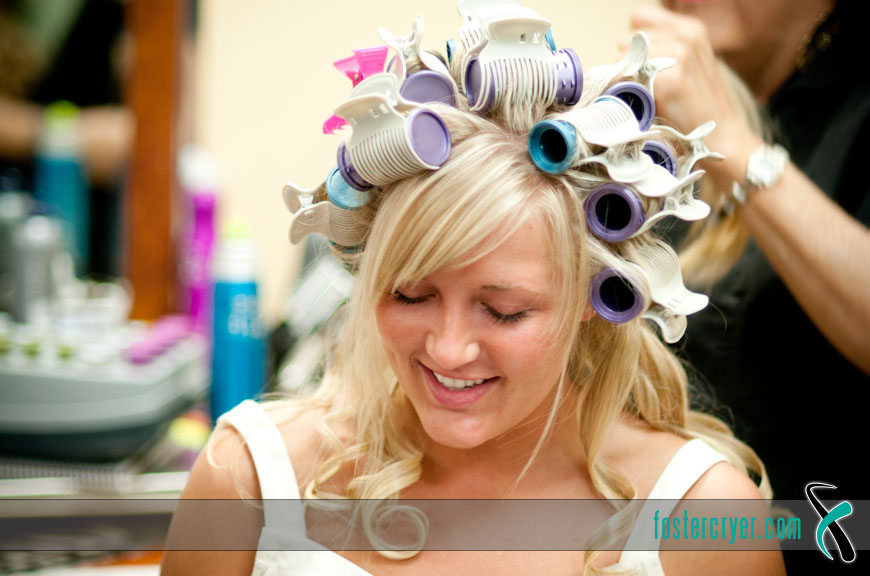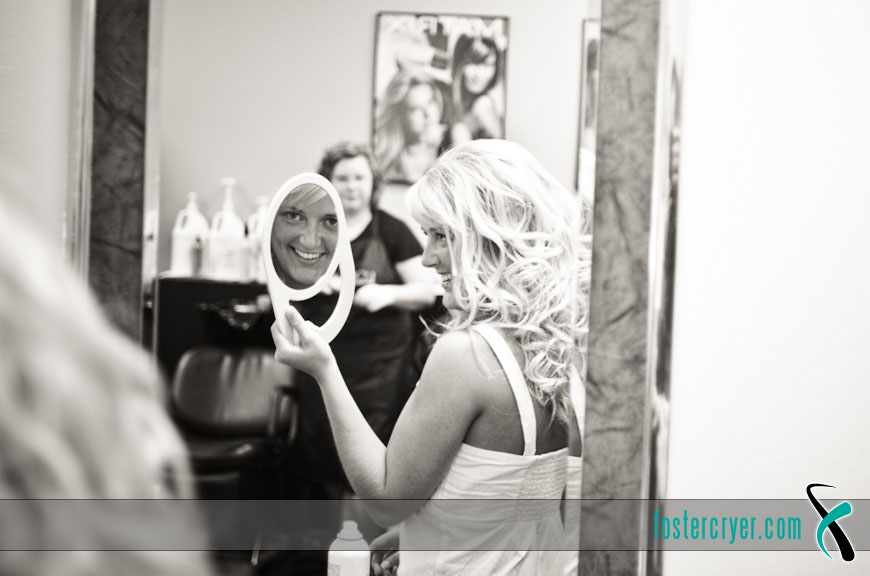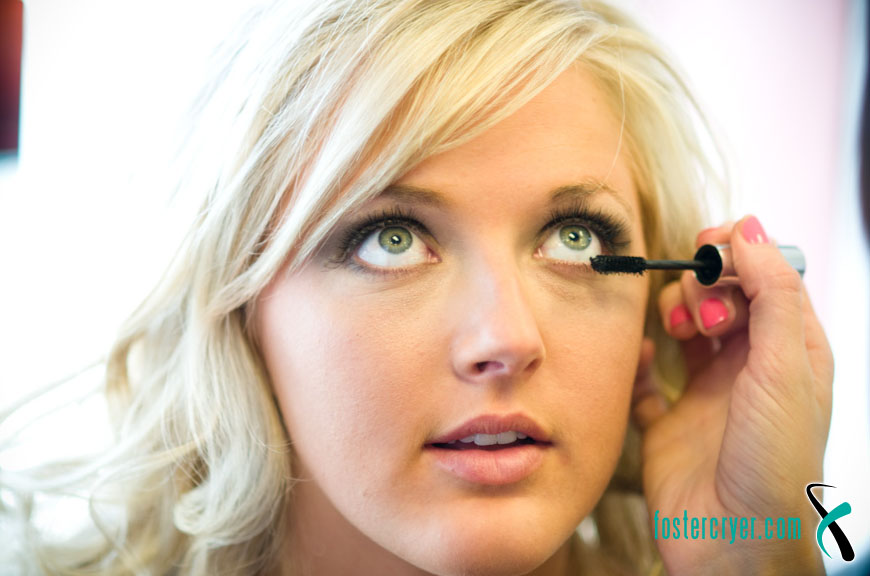 These next two showcase how beautiful Briana is and also show how relaxed Briana was …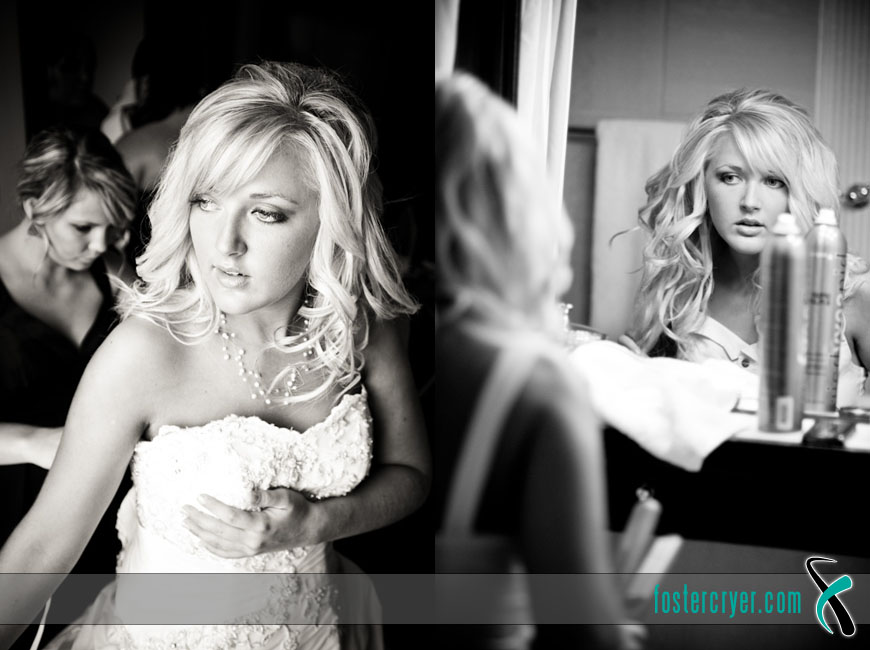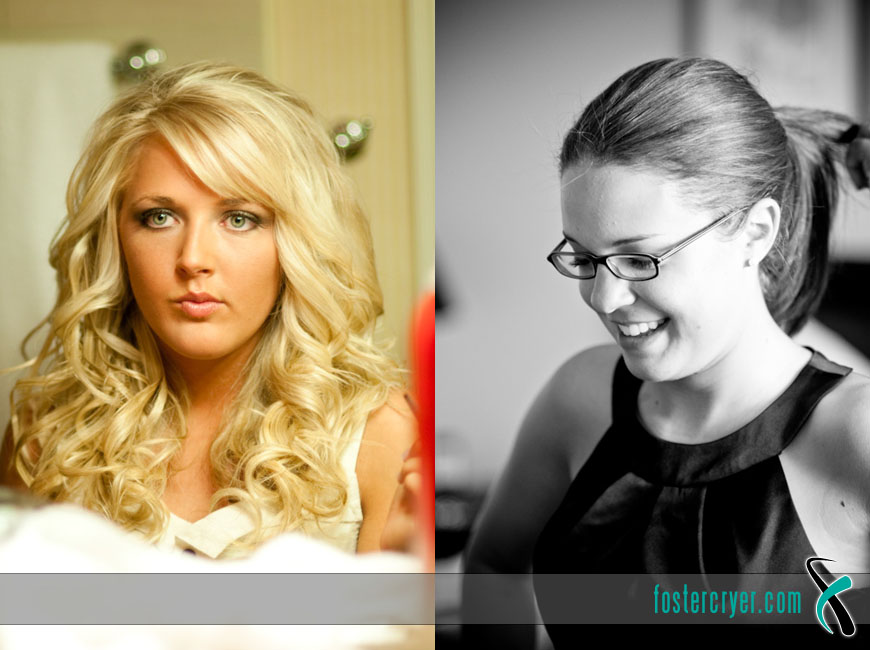 Briana's Mom was so sweet and it was great seeing them interact and to see how proud Danna was of her little girl …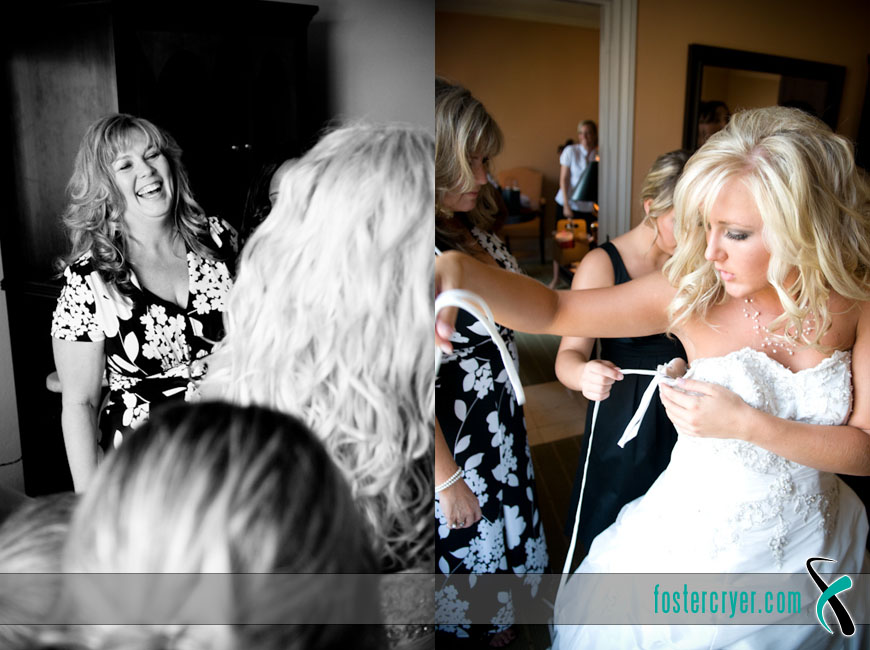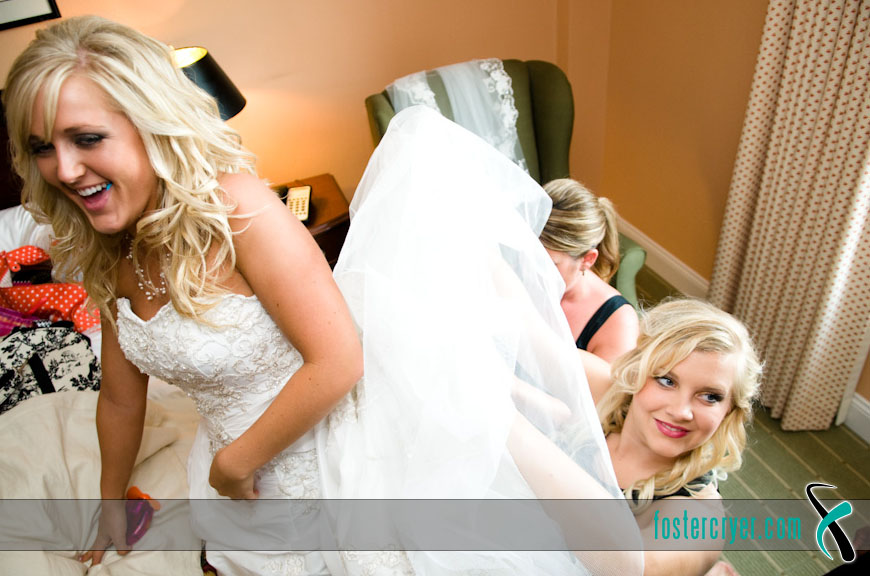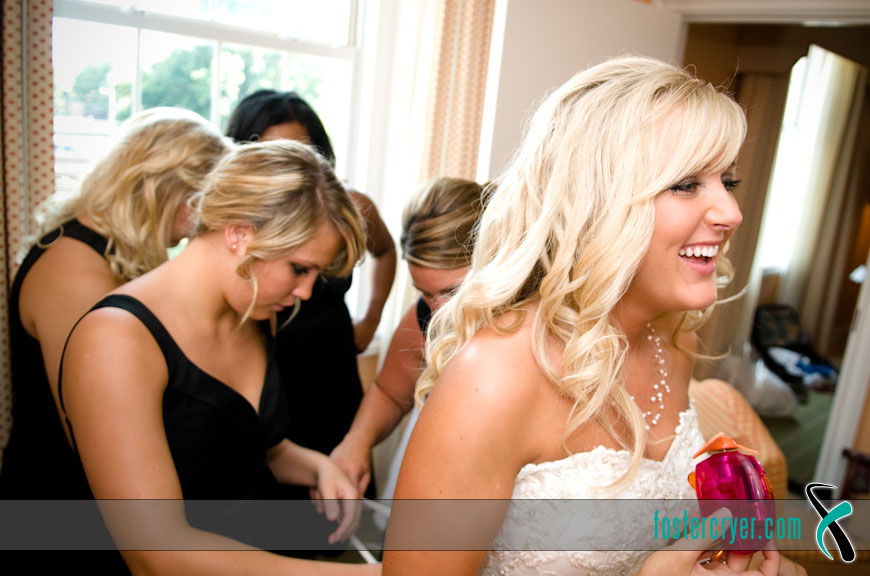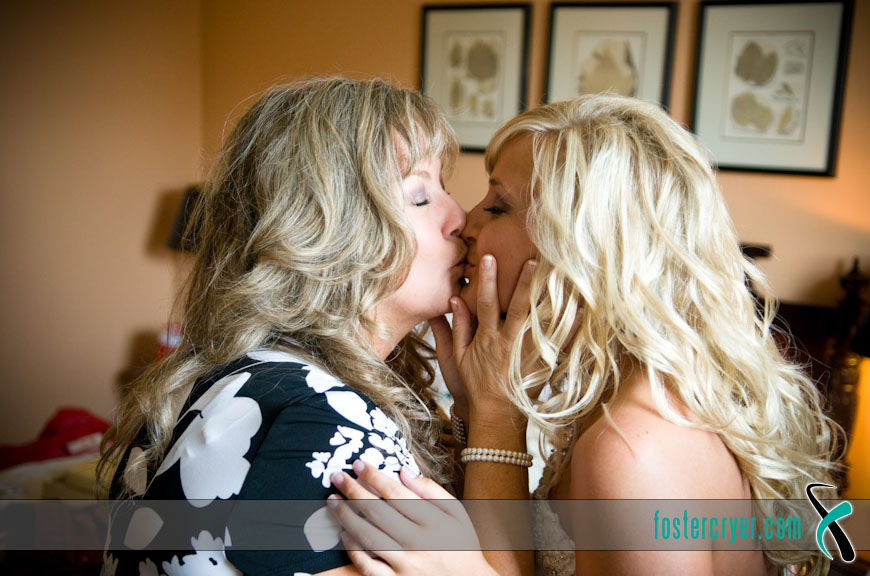 Briana and her bridesmaids had little fans to keep them cool …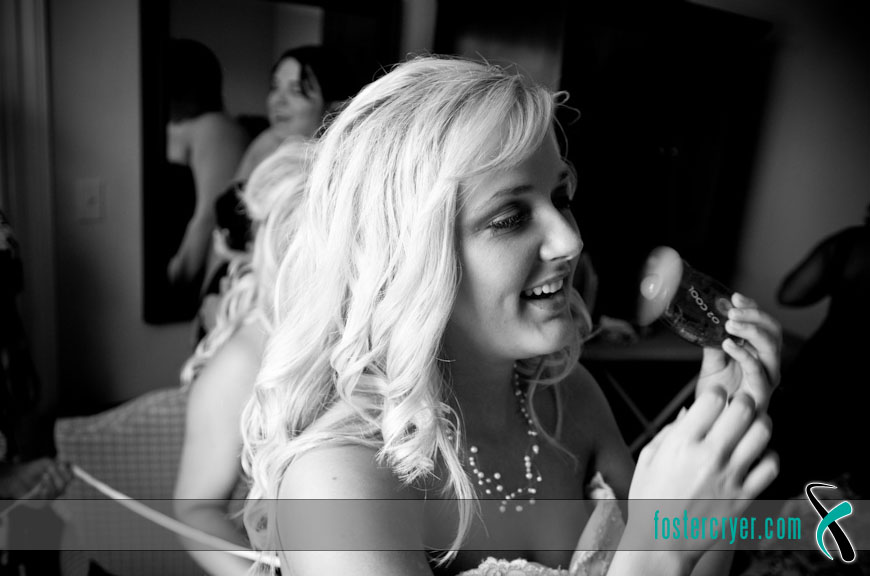 And here are a couple of portraits right before Bo & Briana's "First Look" …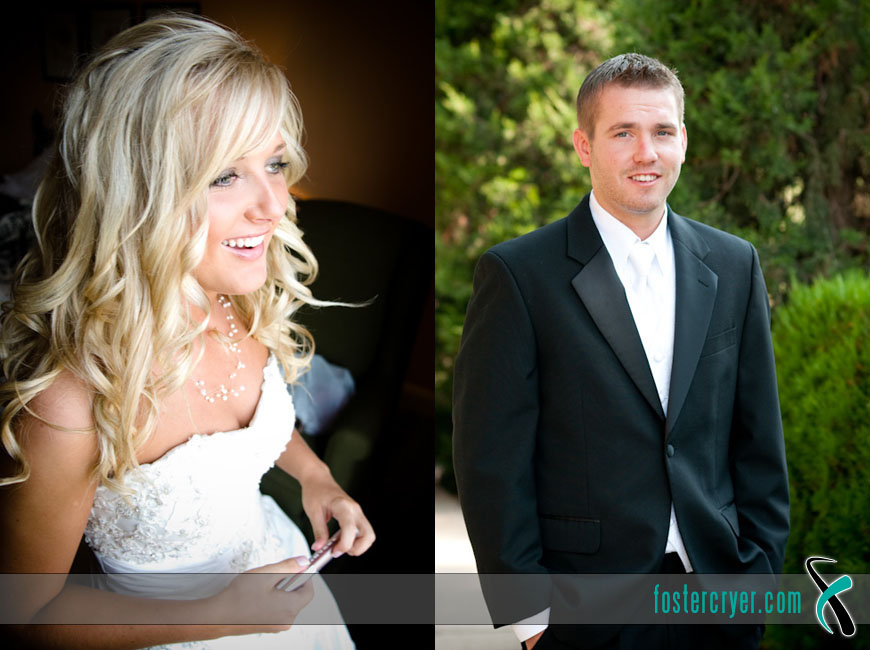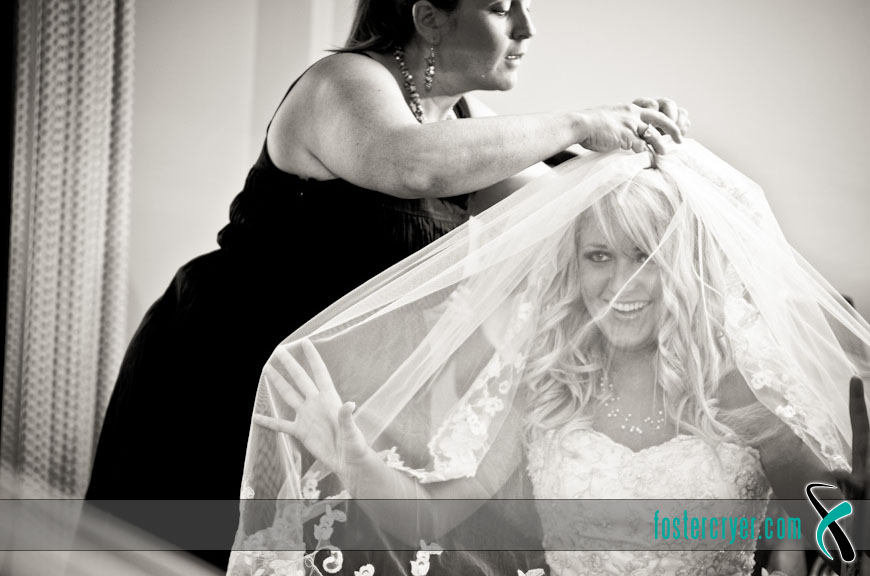 Bo was wanting patiently for his bride …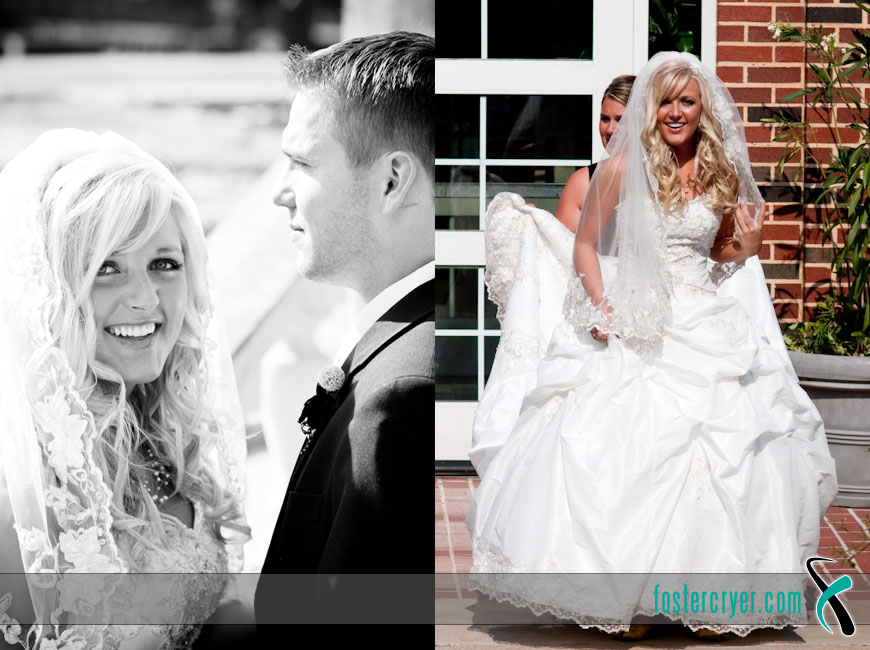 I love the smirk on Bo's face as he heard Briana come up behind him …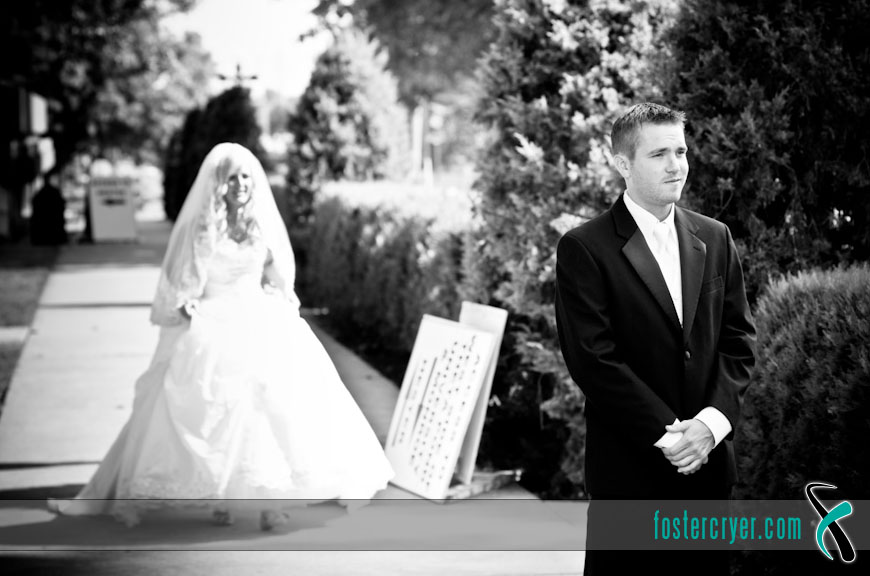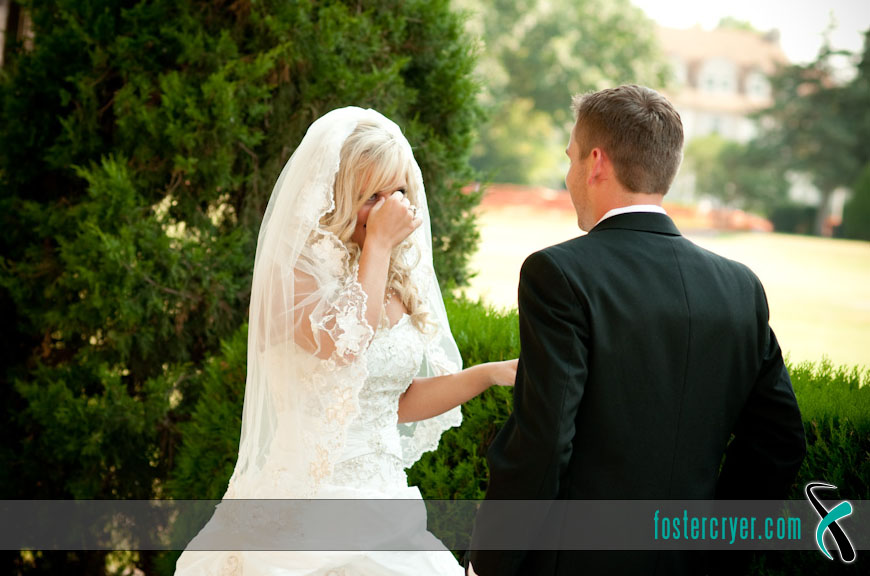 What a great looking couple!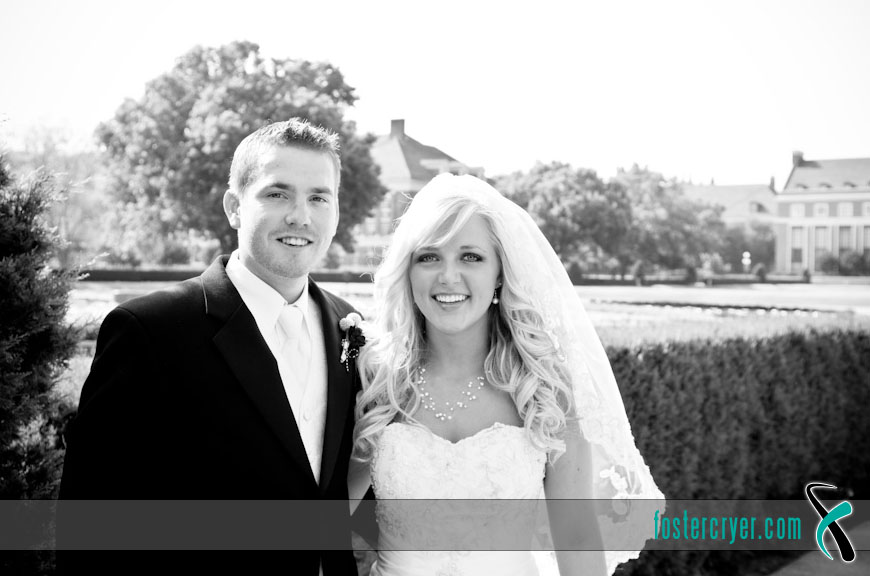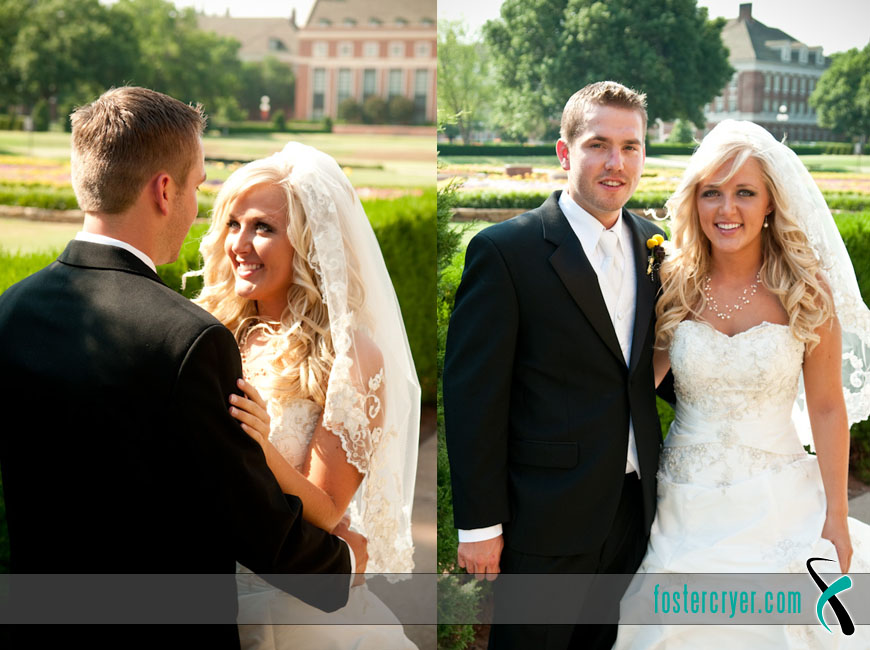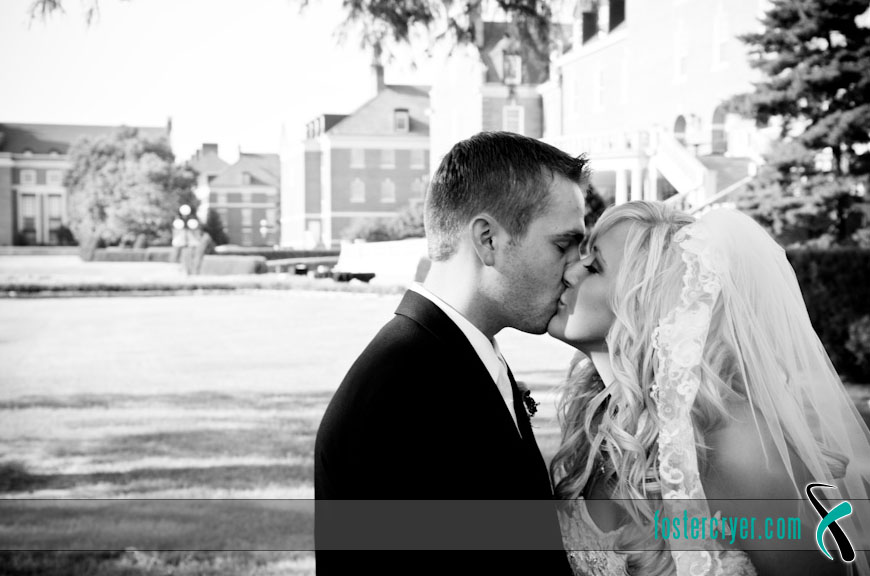 I love how the picture on the right showcases Briana's dress, with a great view of the OSU Library in the back …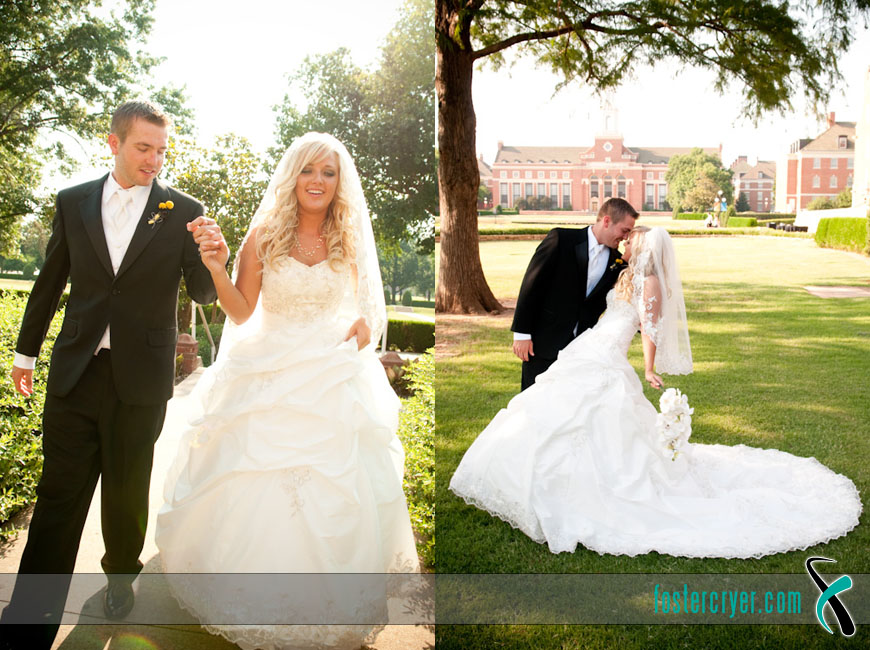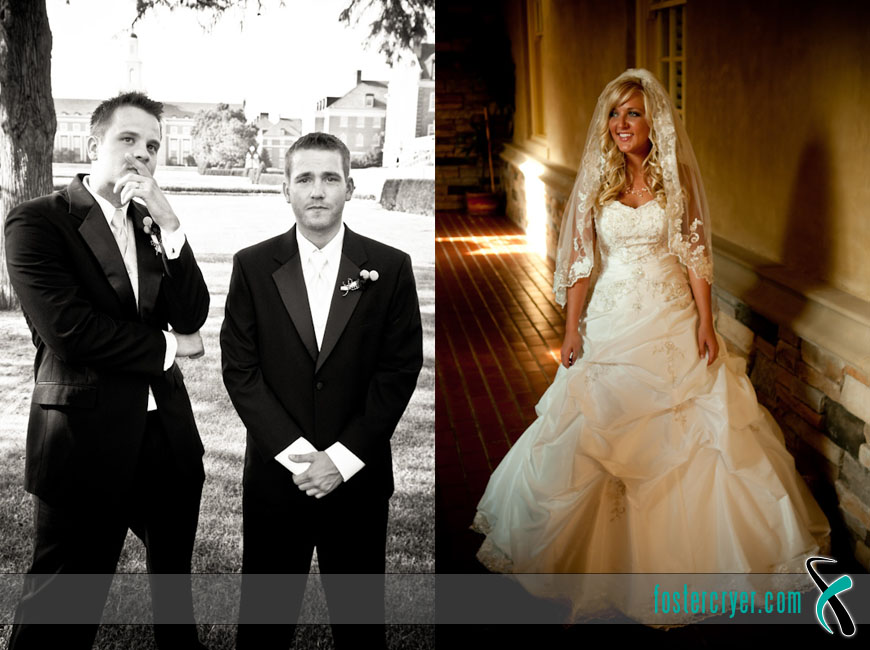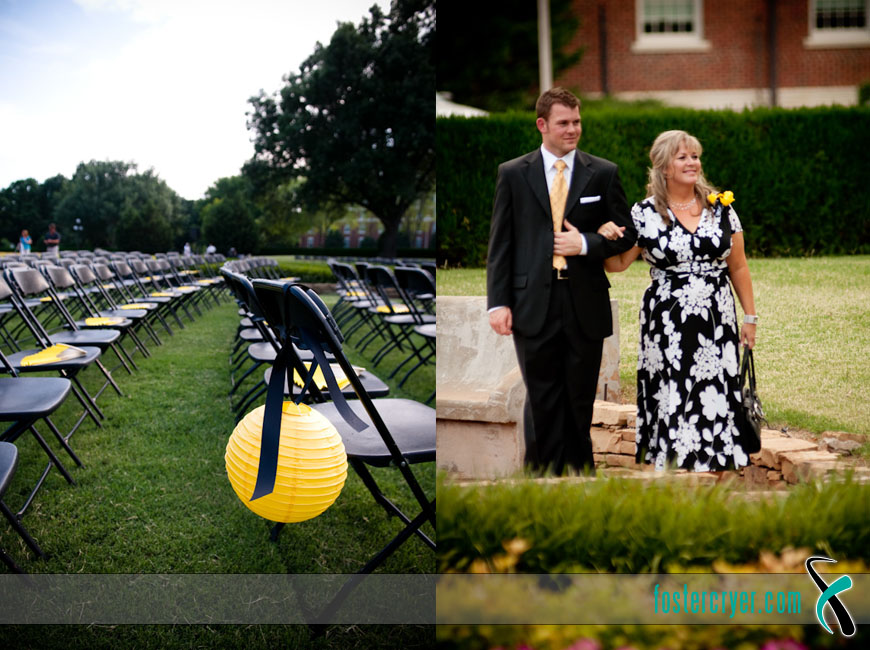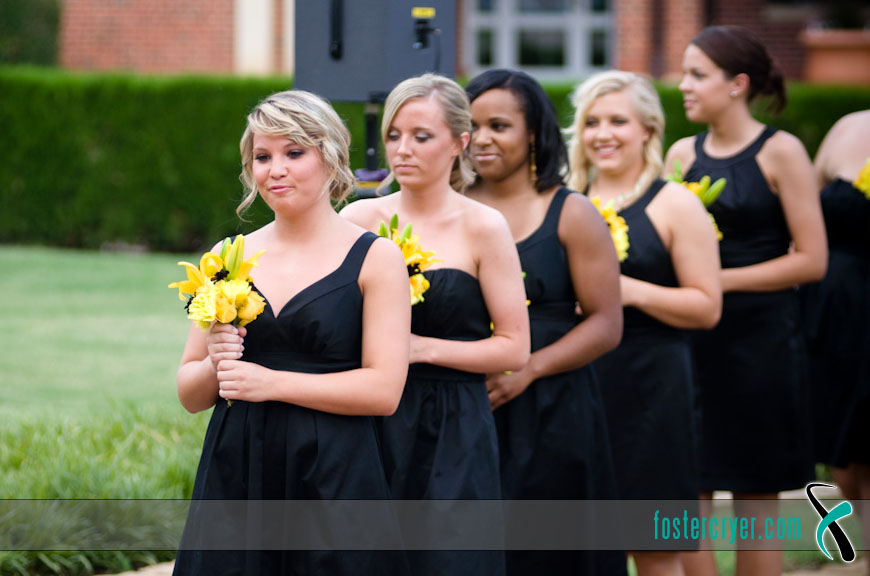 I love the next few of Briana and her Dad!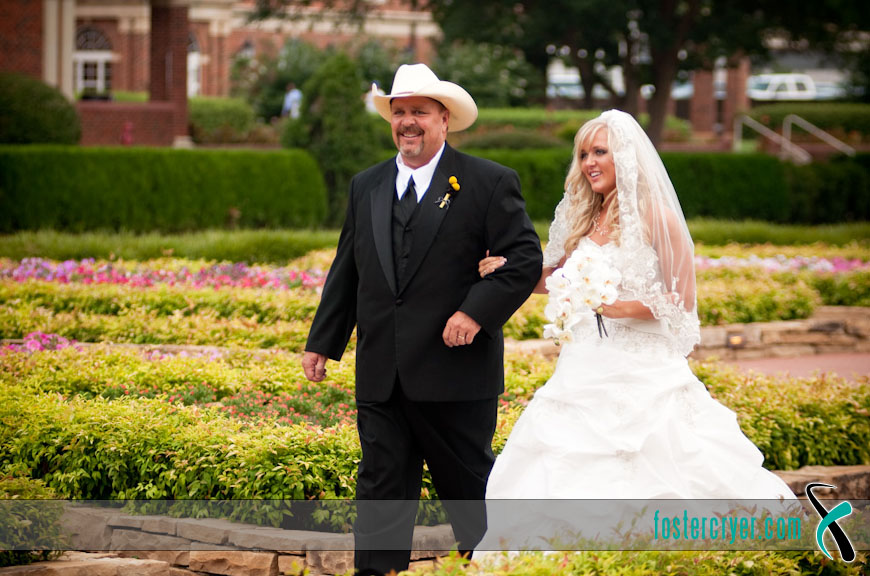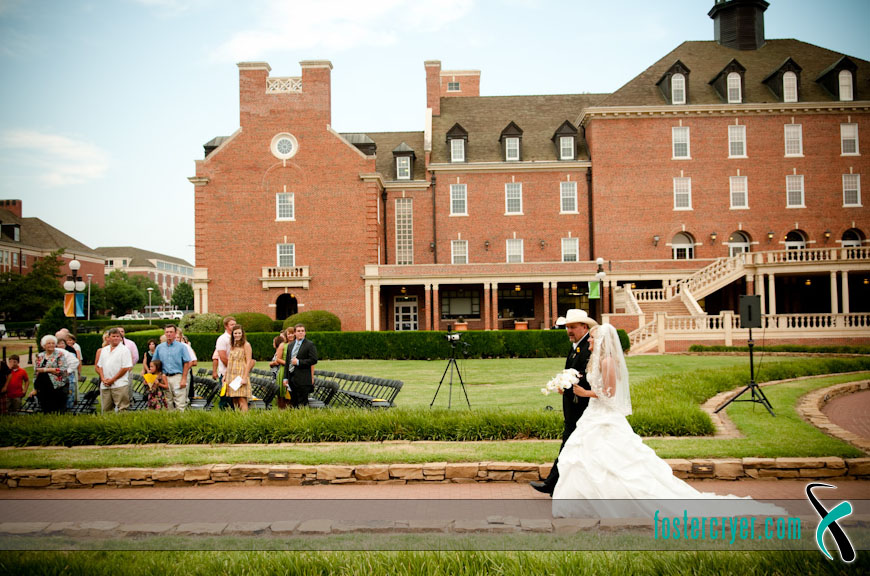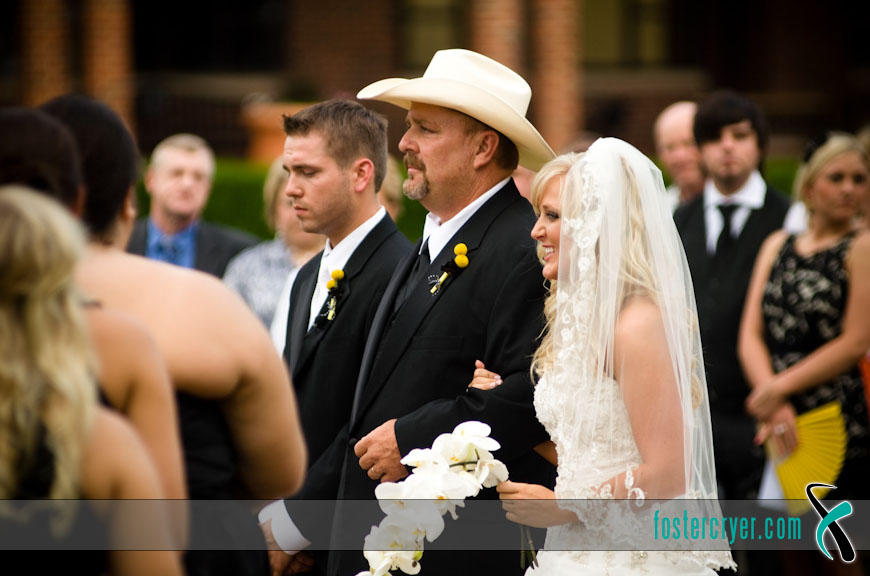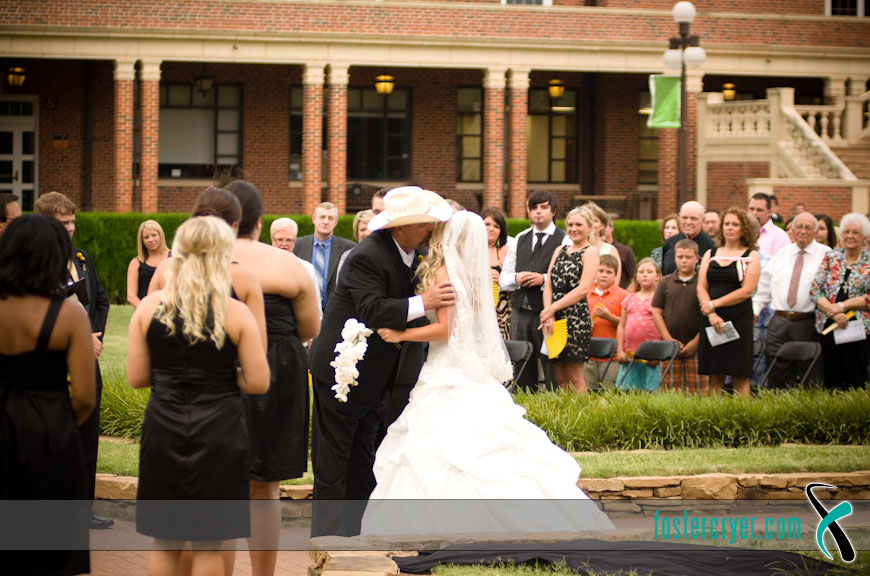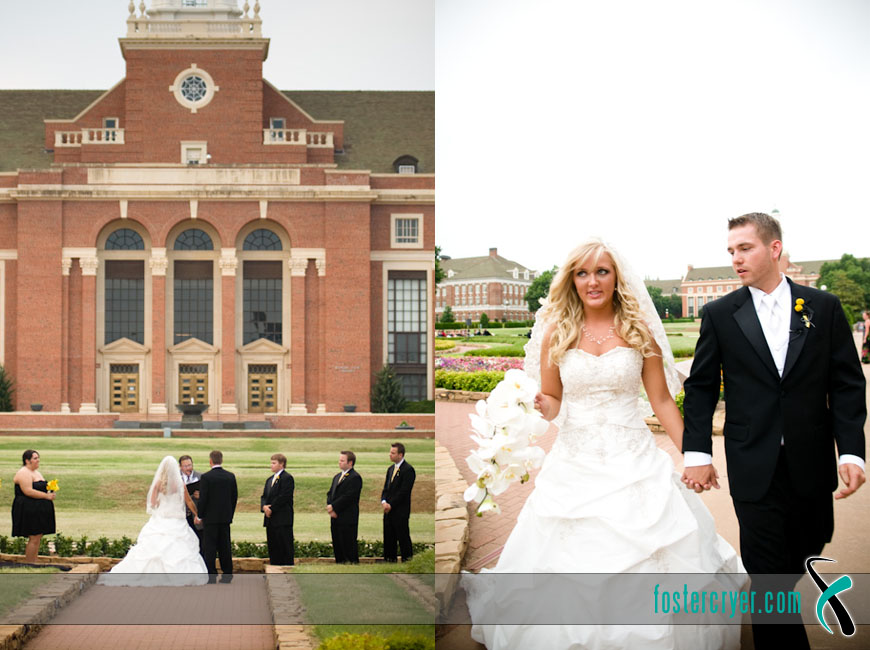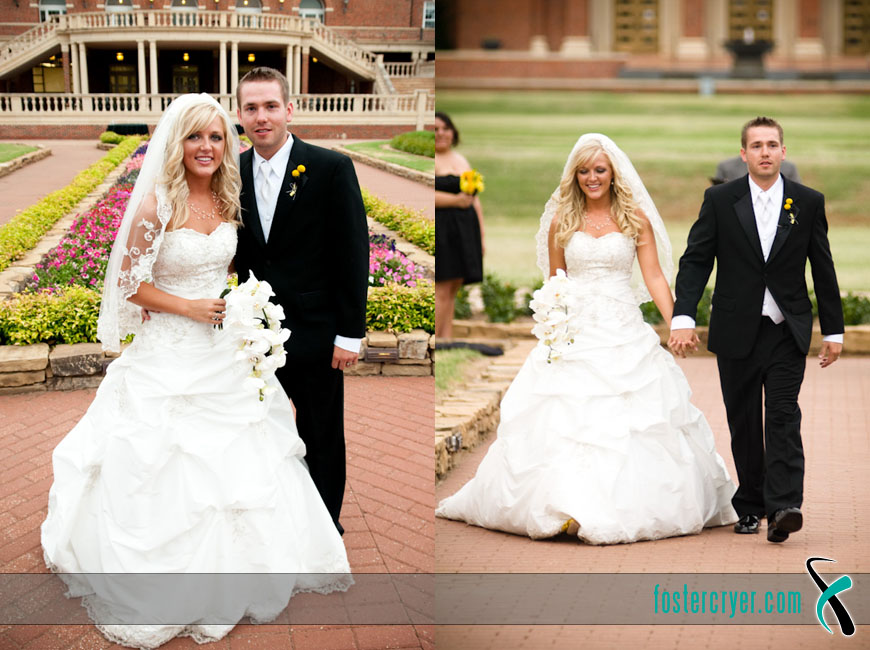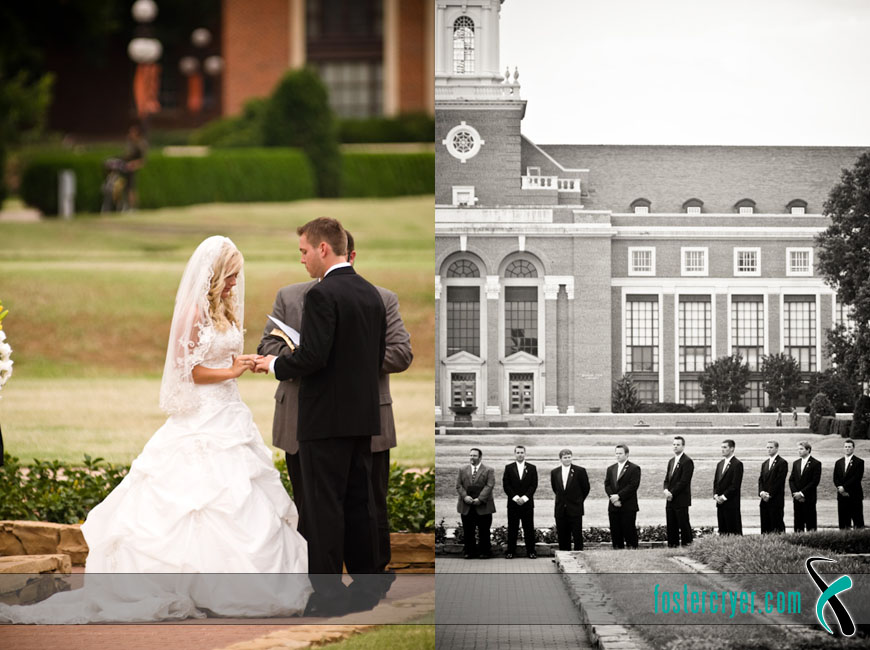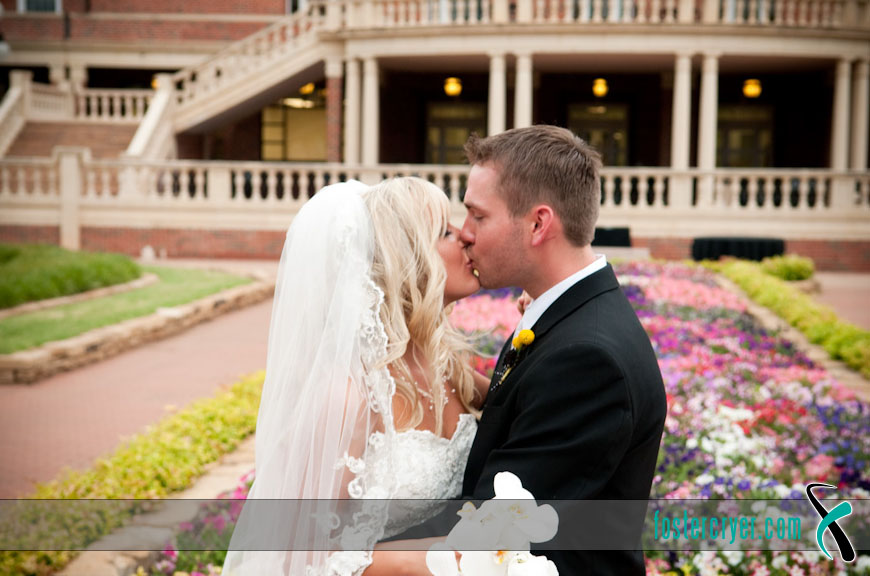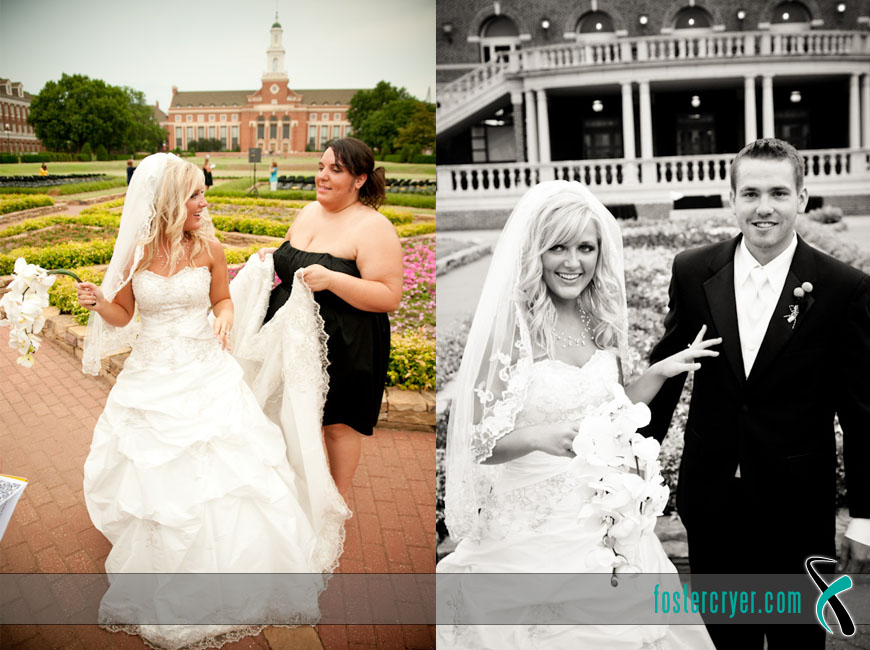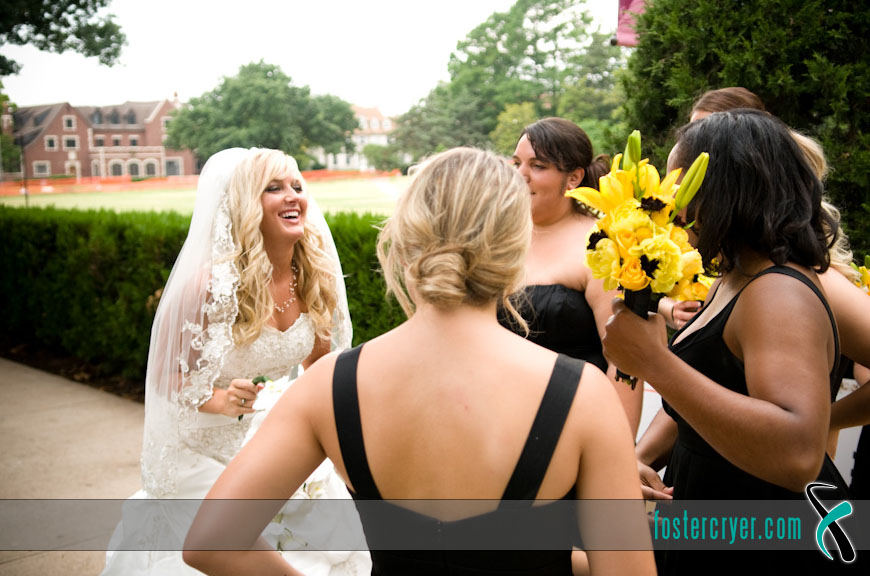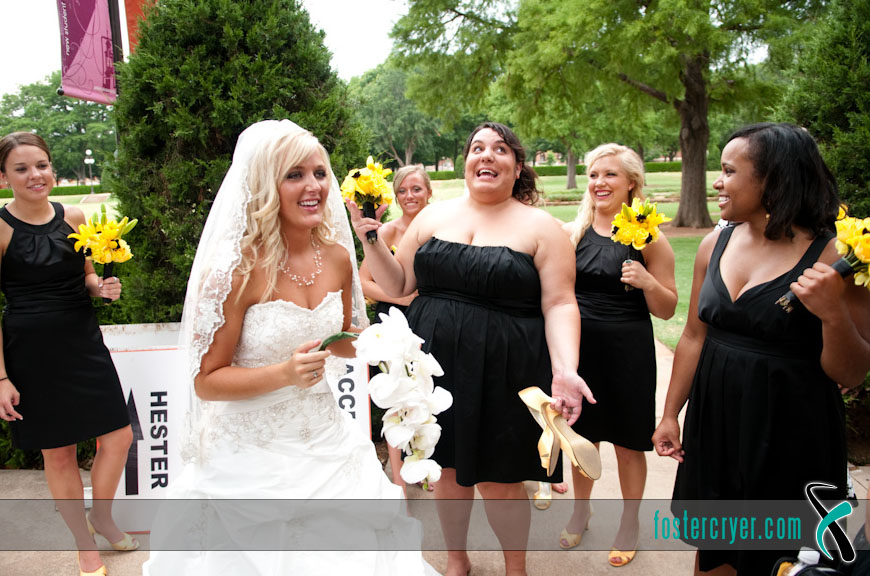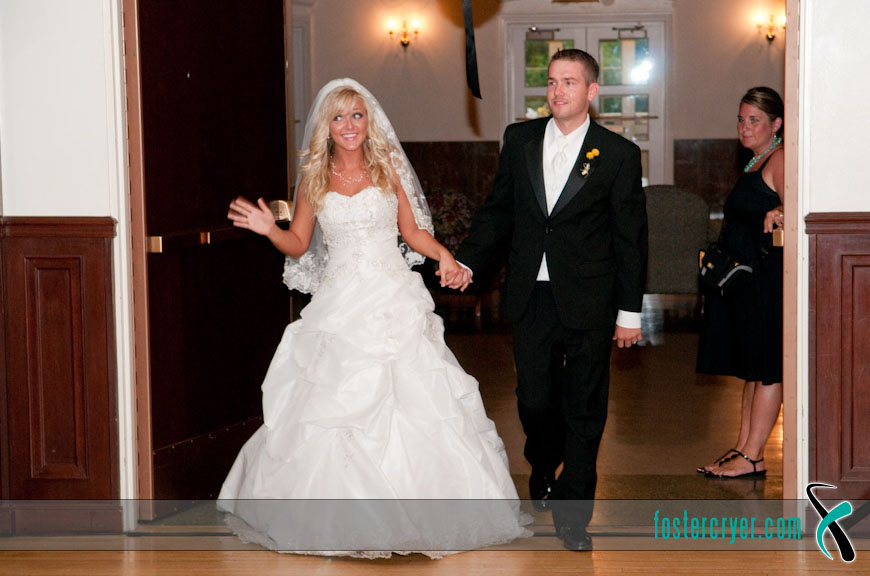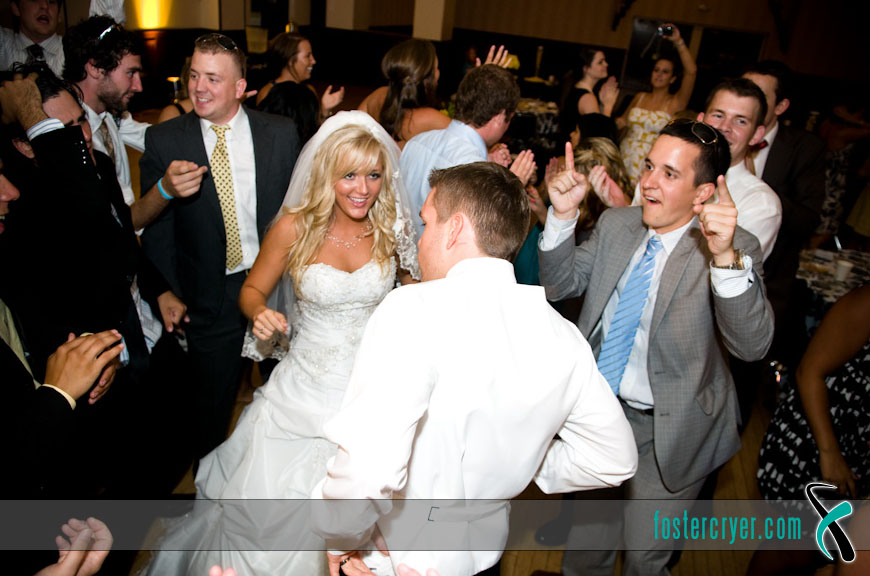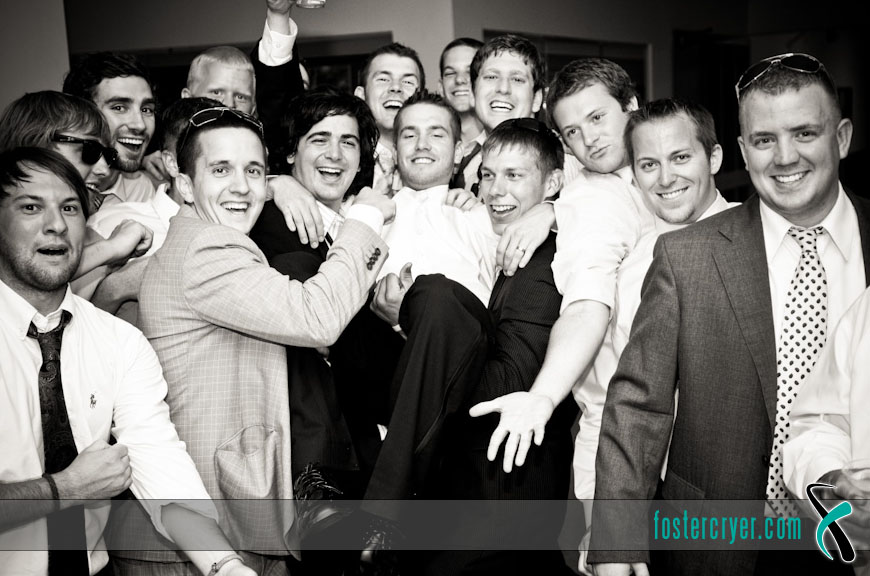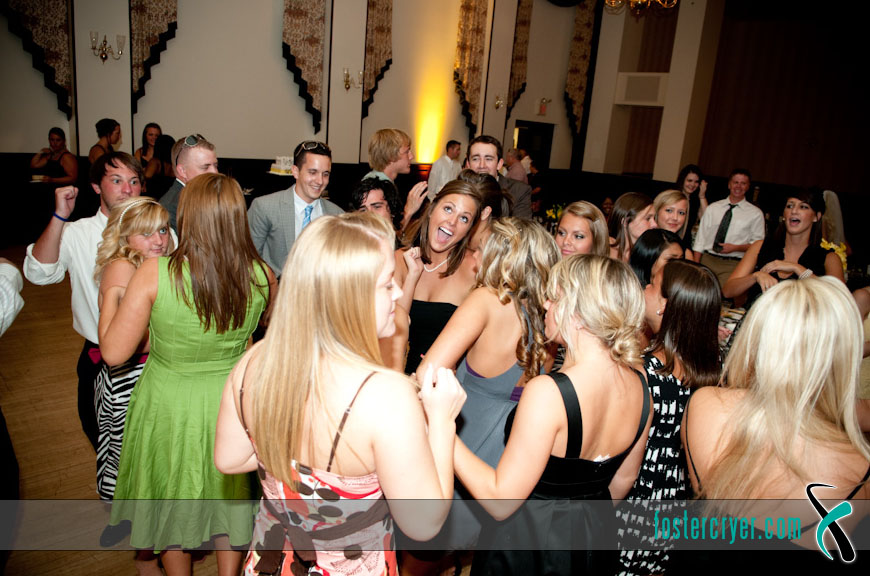 Here's the men of Sigma Chi …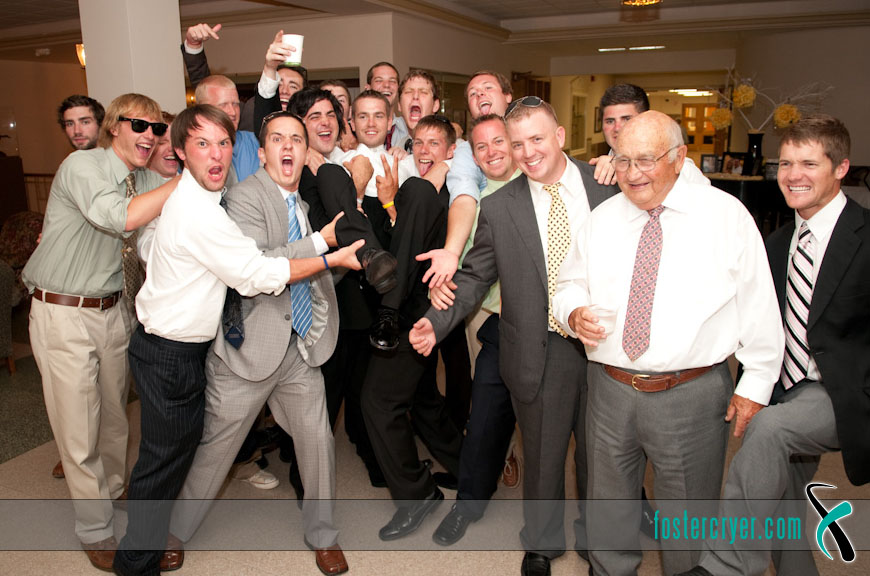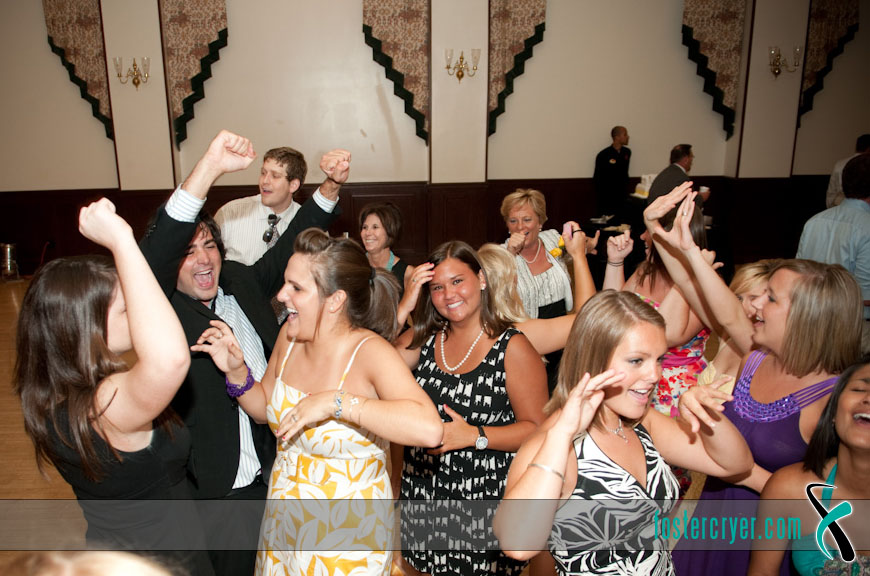 And here are the women of Kappa Delta …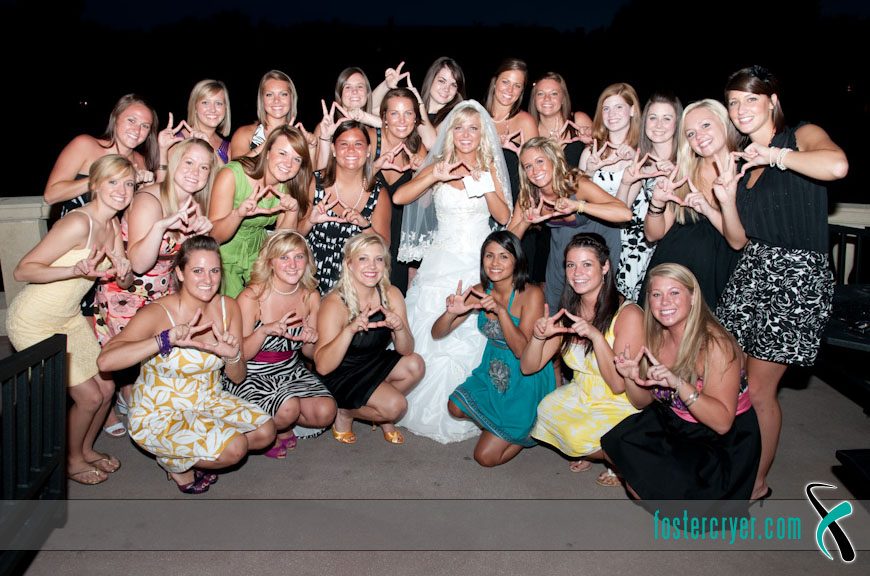 I love this shot of Brian's dad!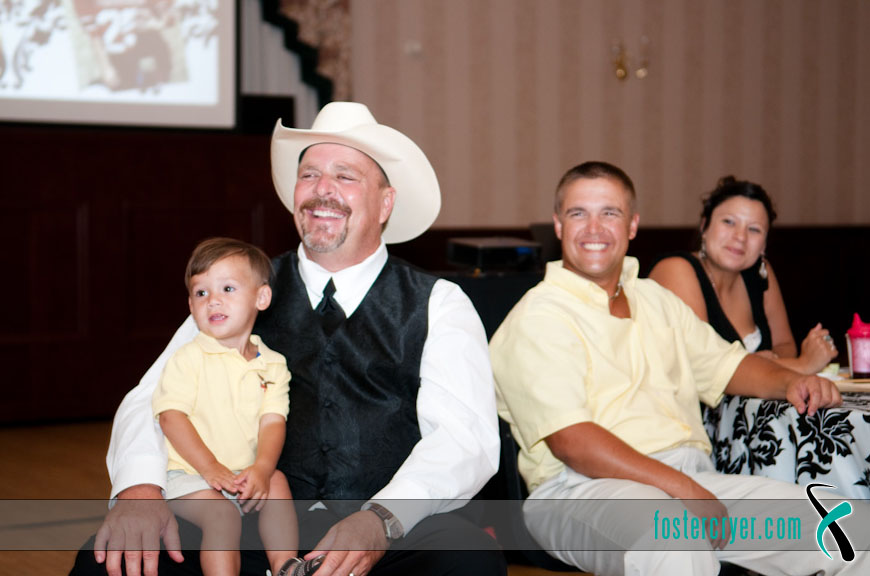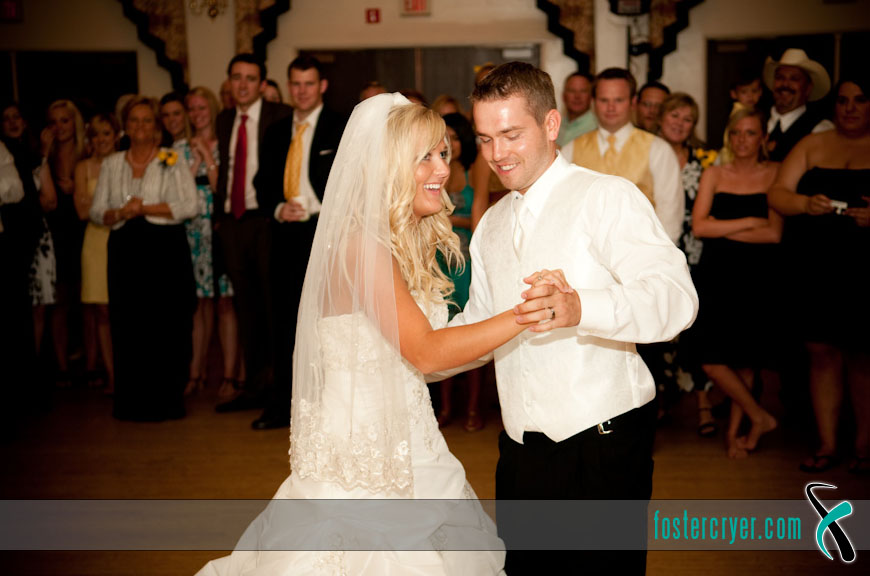 Here's Bo being sang to by the women of Kappa Delta …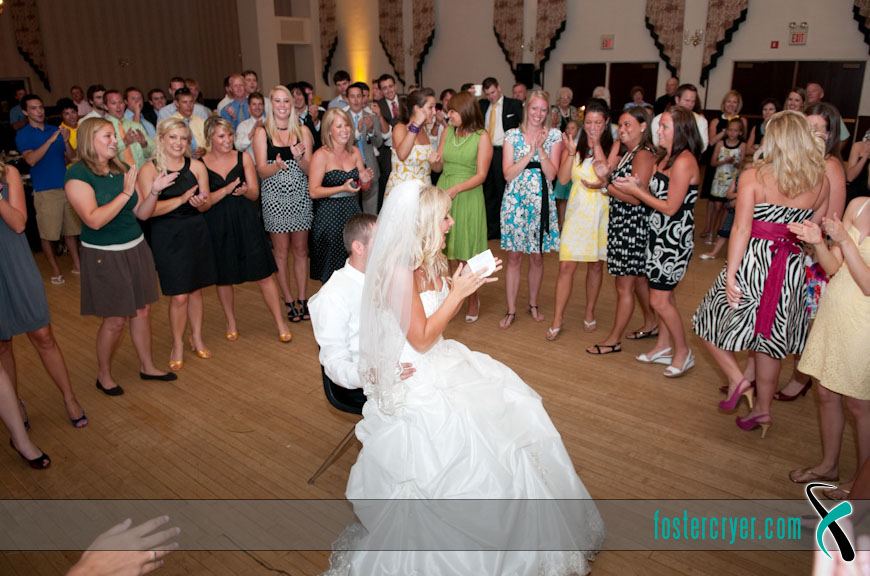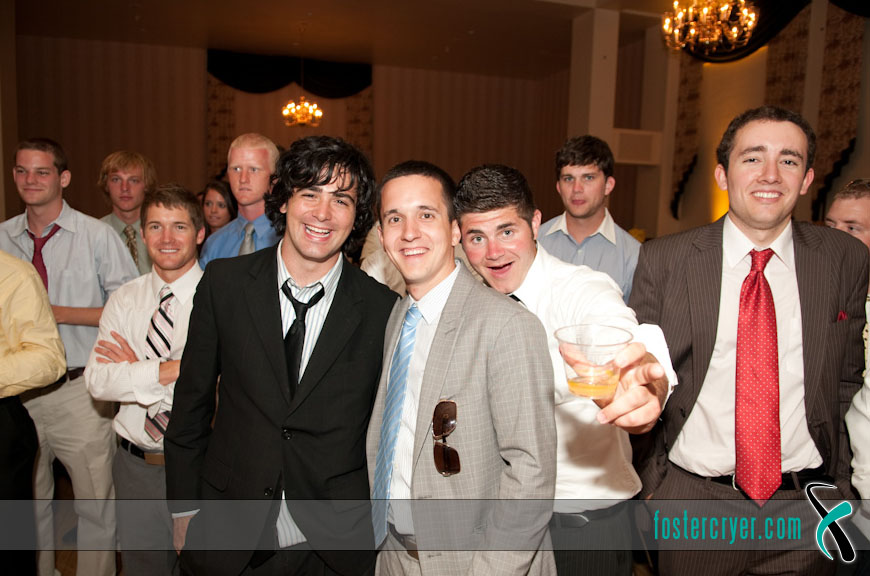 And then it was Briana's turn to be serenaded by the men of Sigma Chi …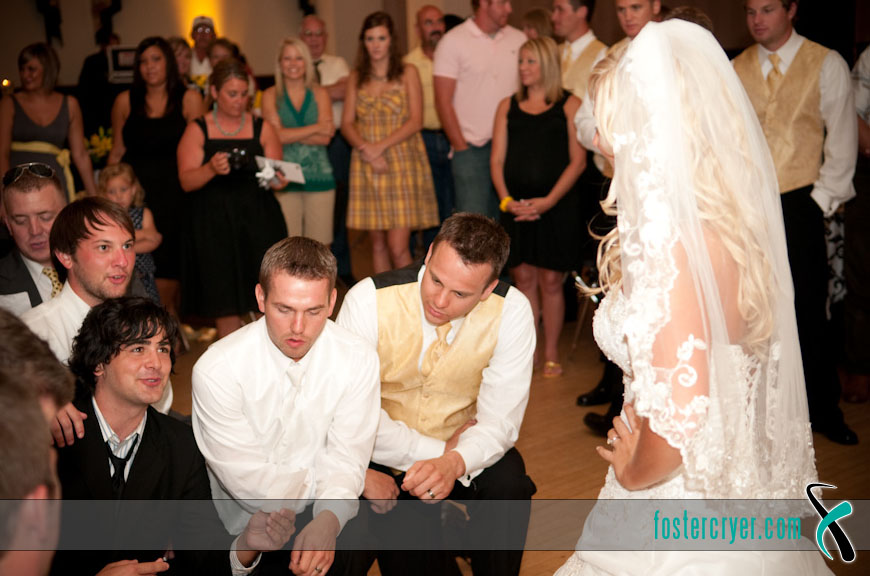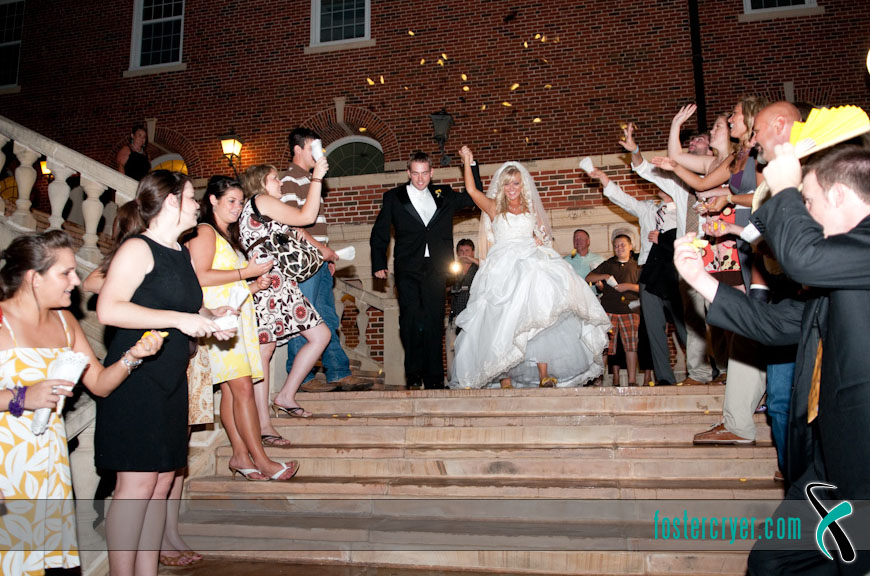 Thank you so much Briana and Bo for allowing me to be a part of such a special day!  I hope that you guys had a great time in the Bahamas!
DJ: Oklahoma Wedding DJs – Black Tie Wedding Disc Jockeys
Videographer: Captain Video Productions, Inc.
Hair: Merle Norman
Make-up: La Ritz Salon & Spa