Amber and Brian made it down to Tulsa this last weekend and luckily we had some great weather to snap a few engagement photos around Tulsa.  These two compliment each other so well, and it was awesome to see them walk around and joke with each other.  I felt bad though as I somehow found the roughest streets, alleys, and sidewalks to walk through, and poor Amber was following along like a trooper in her high heels.
I'm really looking forward to Brian & Amber's wedding in July here in Tulsa.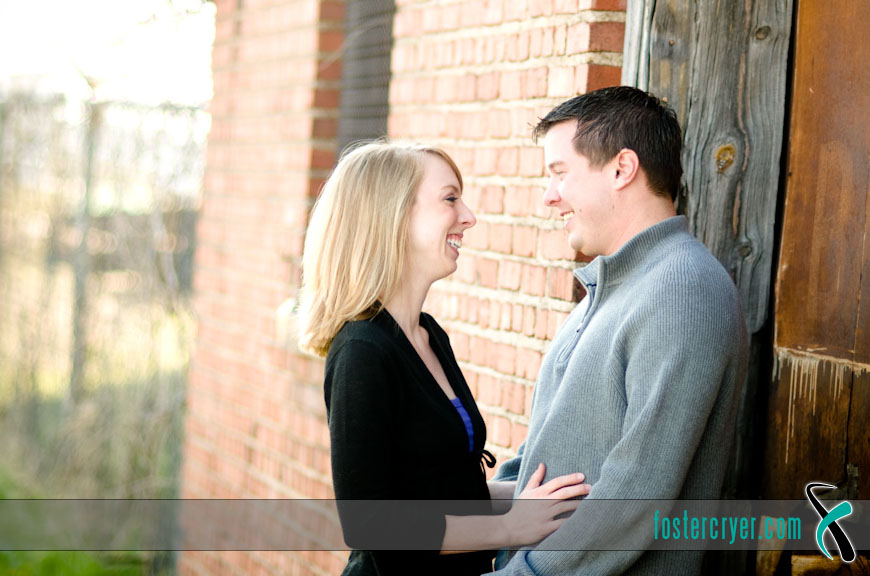 I love the black & white photo below: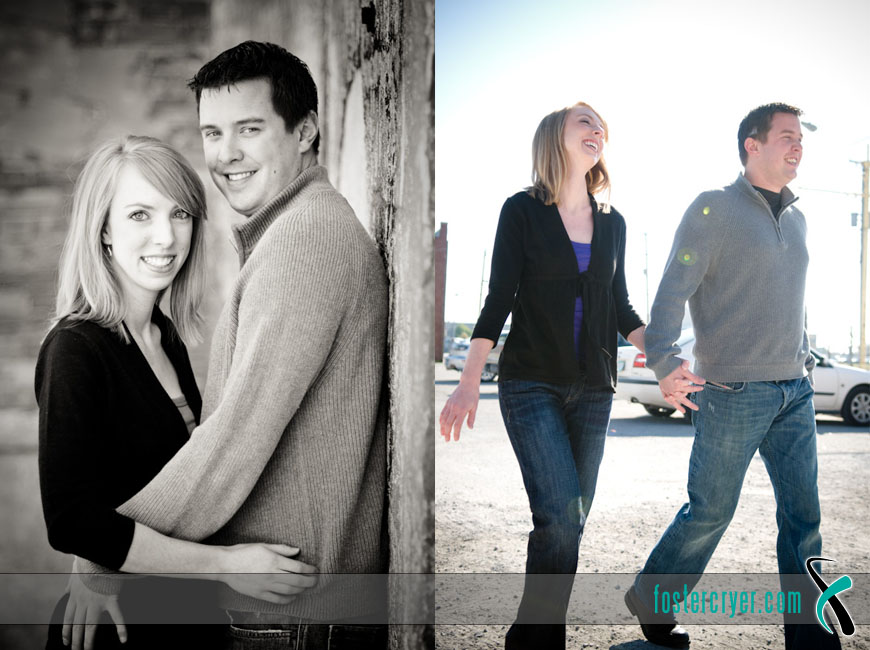 This is one of my favorites from the day …
Doesn't this black & white photo make Amber's eyes pop?!?!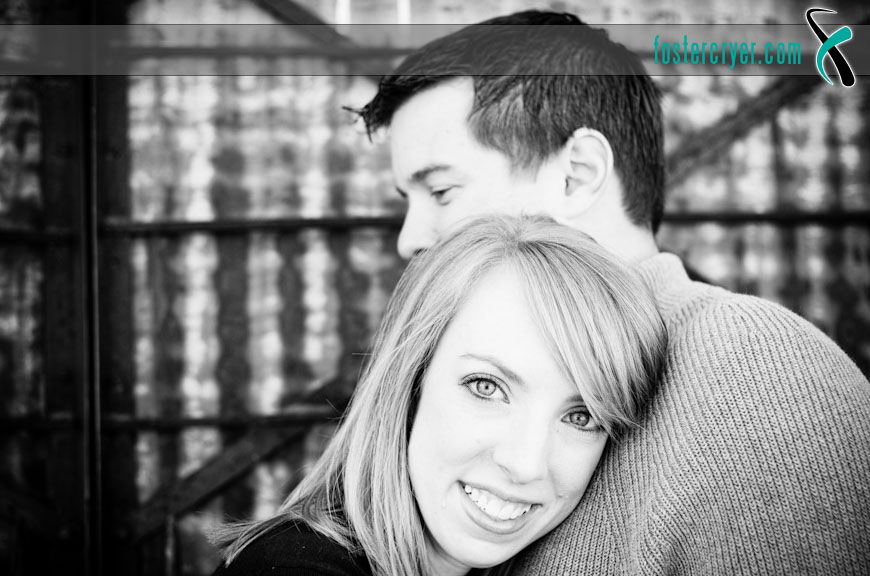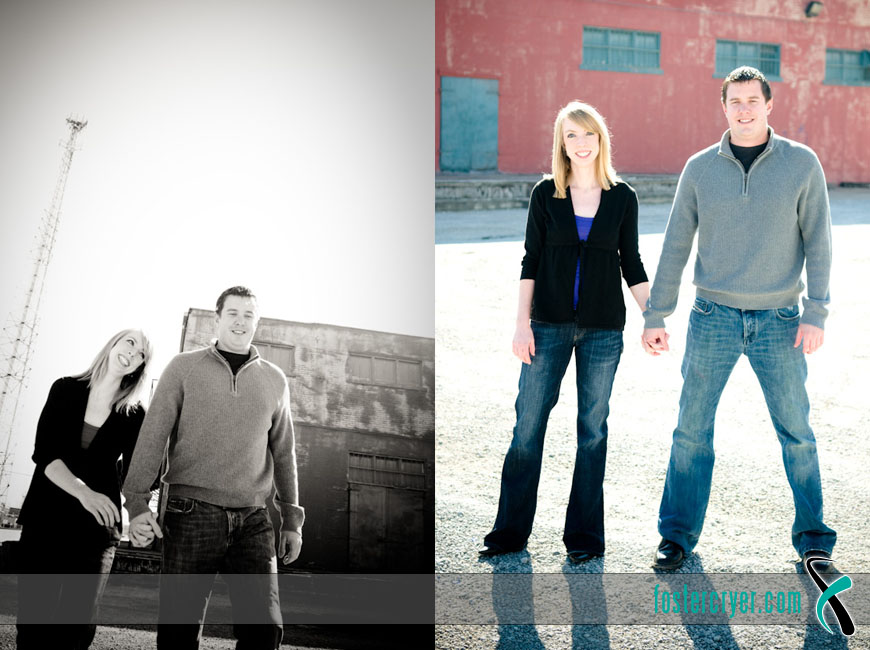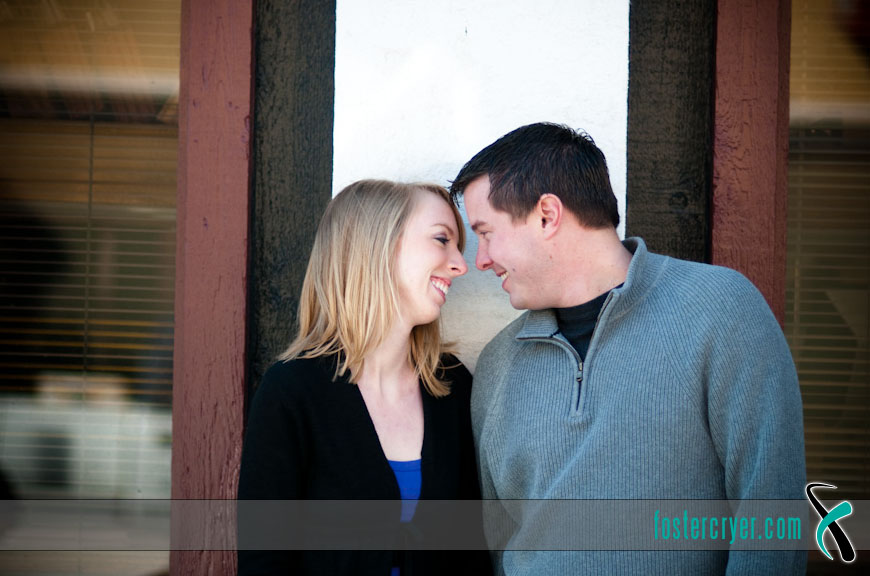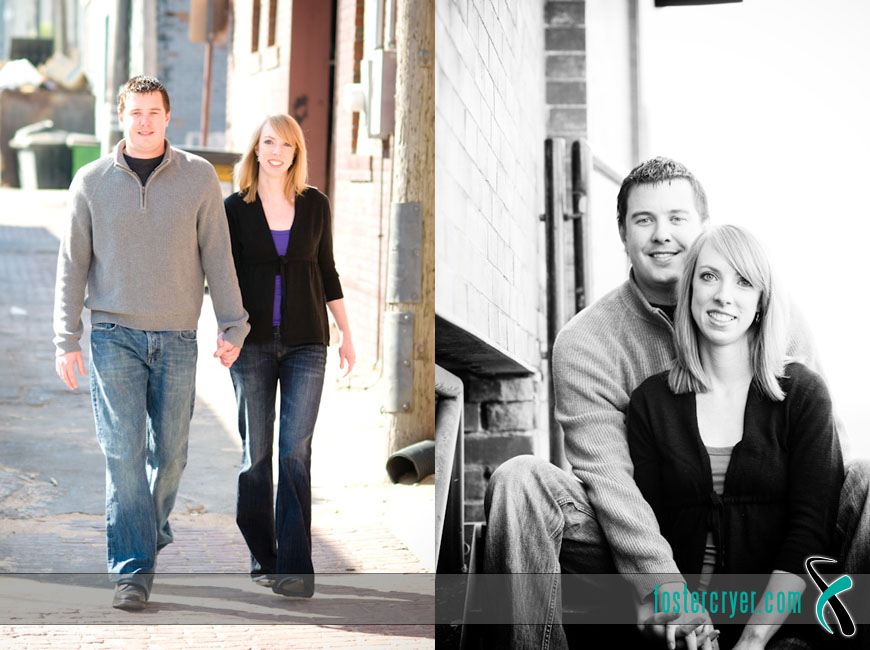 Yeah, so I'm not sure what Brian was saying here … maybe he was trying to sign to Amber?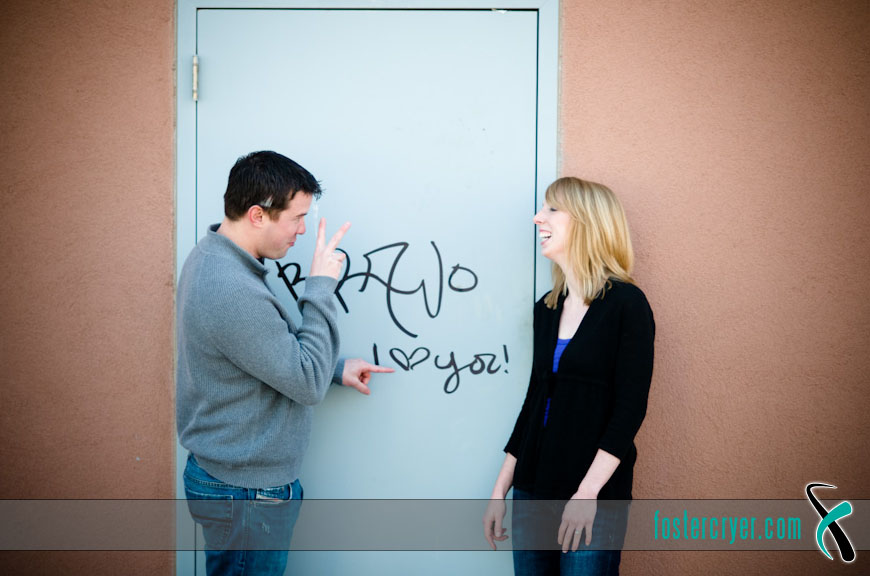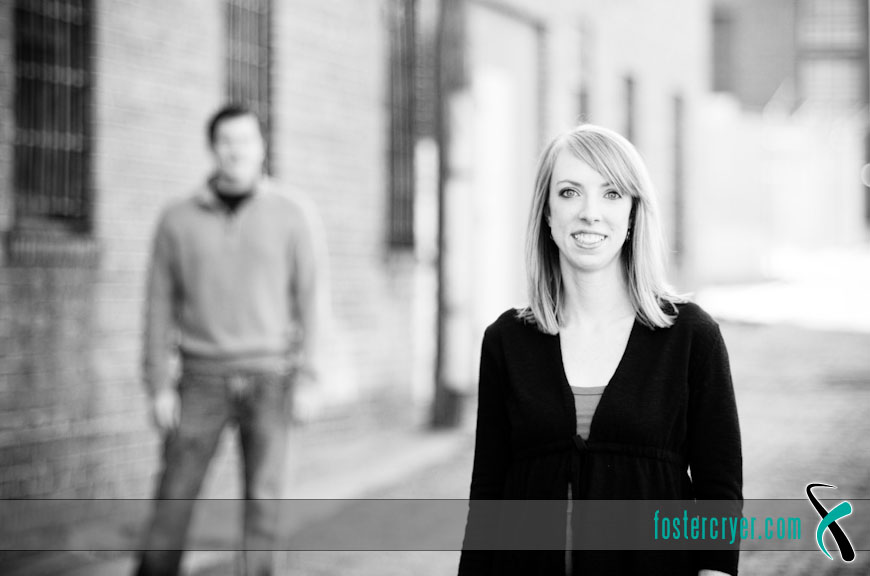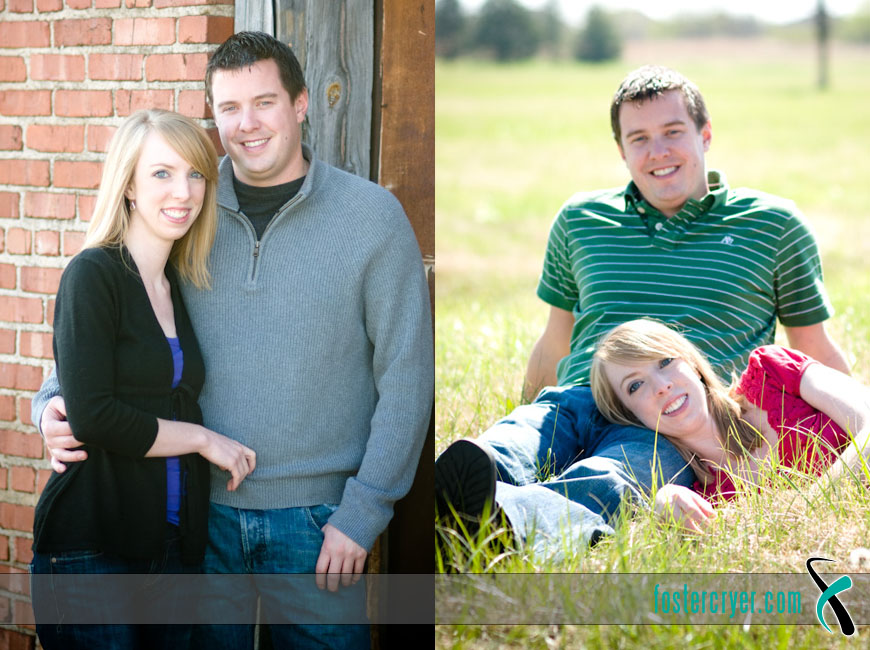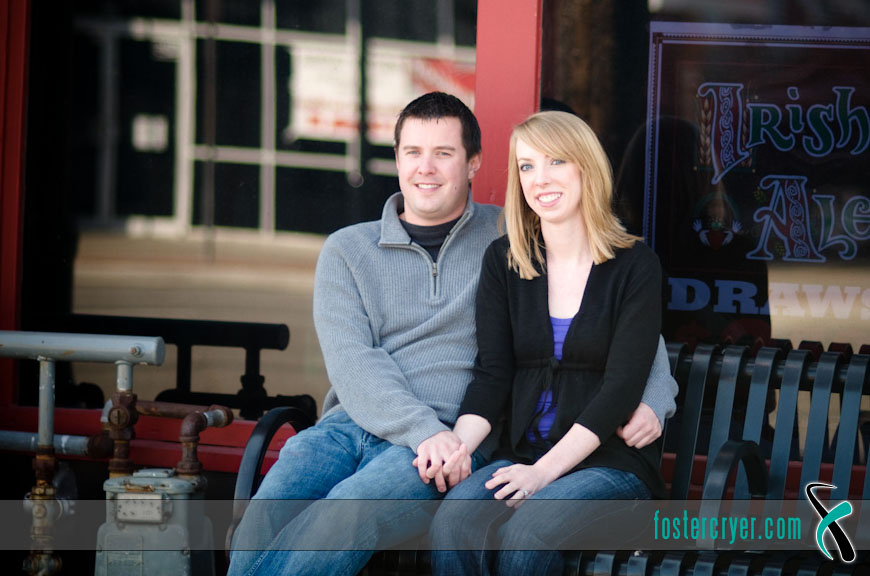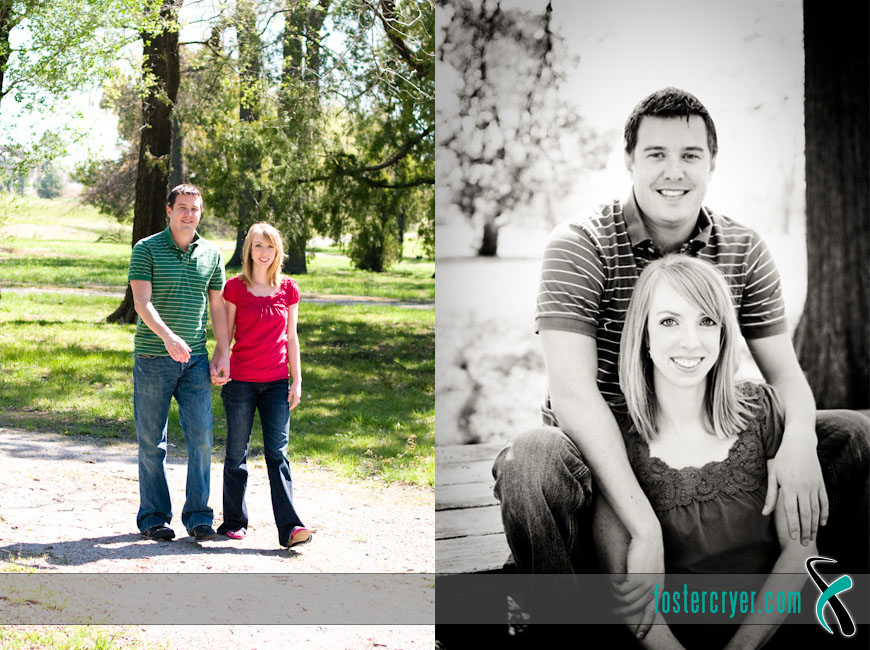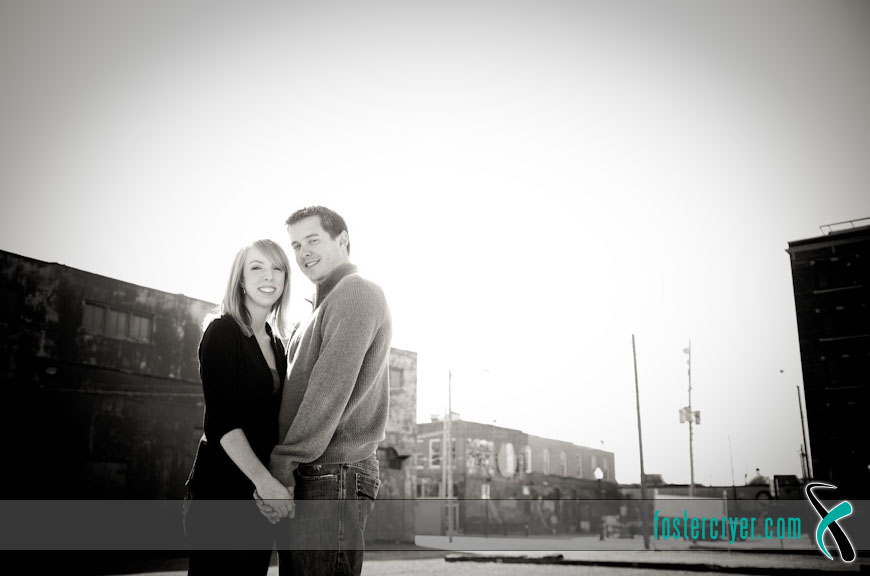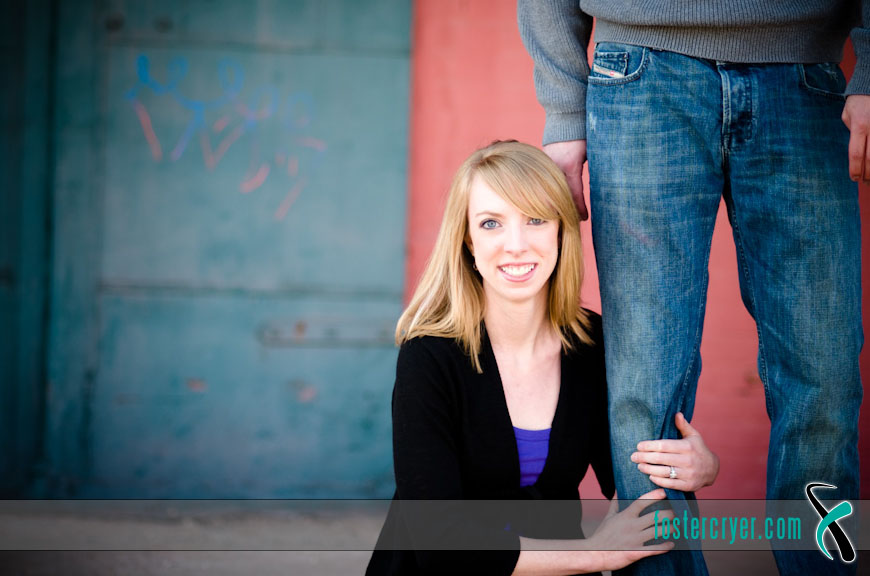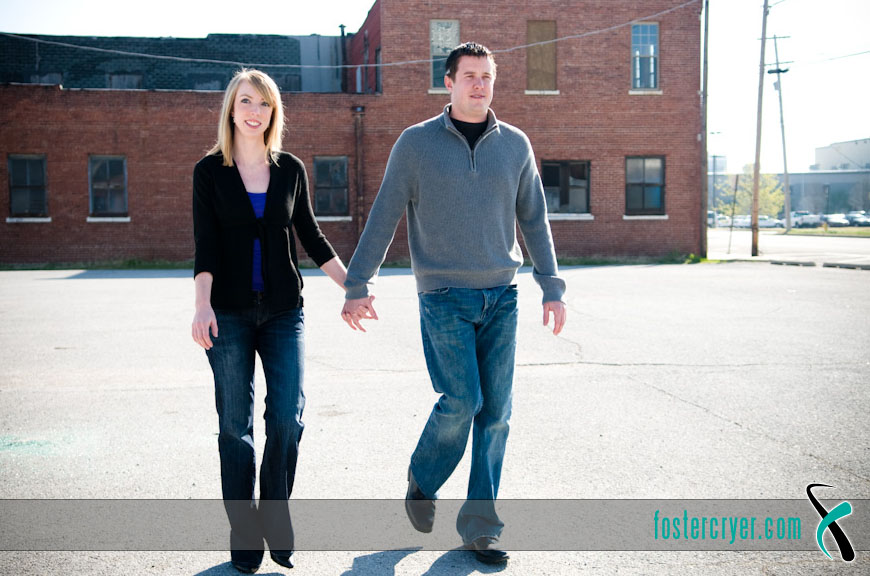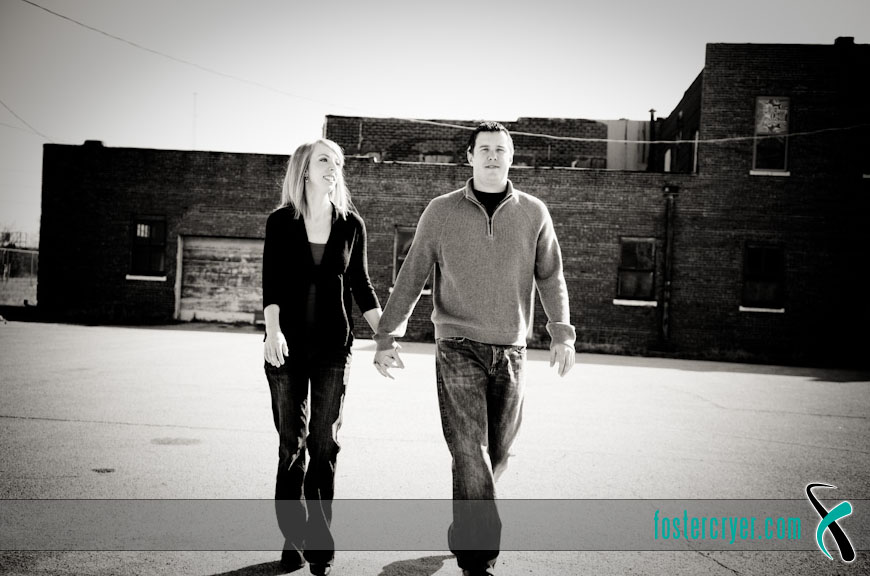 Thanks Brian & Amber for taking time out of your busy Easter weekend to go out and get a few pictures taken!