Archive for the 'Sports' Category
I'm super excited to have my first photo published in a national magazine, Amateur Wrestling News!  As some of you know, my experience / interest with photography and web design started back around 7 years ago when I started cover Stillwater High School wrestling.
This year, the annual Dream Team Classic was hosted in the Stillwater High gym and featured the USA All-Star team versus the Oklahoma All-Star team.  Long story short, it was a great match with a lot of excitement and ultimately, the Oklahoma boys pulled out the win 24-23.
I'll have a full gallery of the match photos posted some time soon, but here's the cover for the May 2009 edition of Amateur Wrestling News with one of my pictures from the 135 lb. match between David Taylor of Ohio and Casey Rowell of Oklahoma: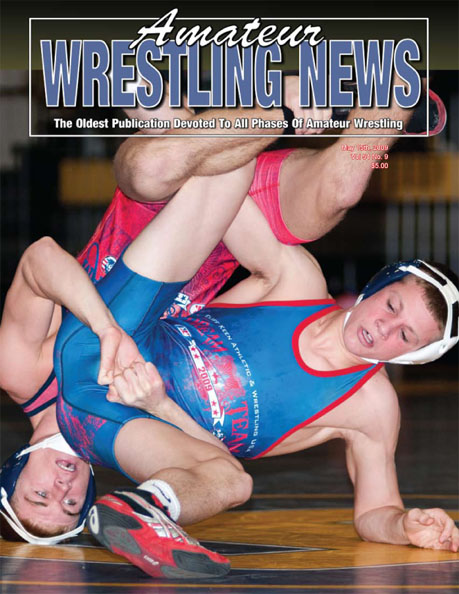 I haven't completely forgot about my blog, but pretty close.  Well I just wanted to catch up with just a few things that have been going on.
Last month, the wrestling season finished up and I was able to get out and get a few shots and play around with the D90 at the state tournament; check out a state championship hightlight video below:

Anyways, over the next few days, I'll have a couple of other shoots to post over and then I'll be getting back to more regular updates, plus I need to post some pictures of my boys; they haven't made a blog appearance in quite a while.
After church, the three of us made it out to watch the OSU vs. Tulsa lacrosse game. It was a big change from the middle school lacrosse games I have seen over the last month, but it was nice to see some good hits and lots of up tempo action.
Here are just a couple of shots from the game: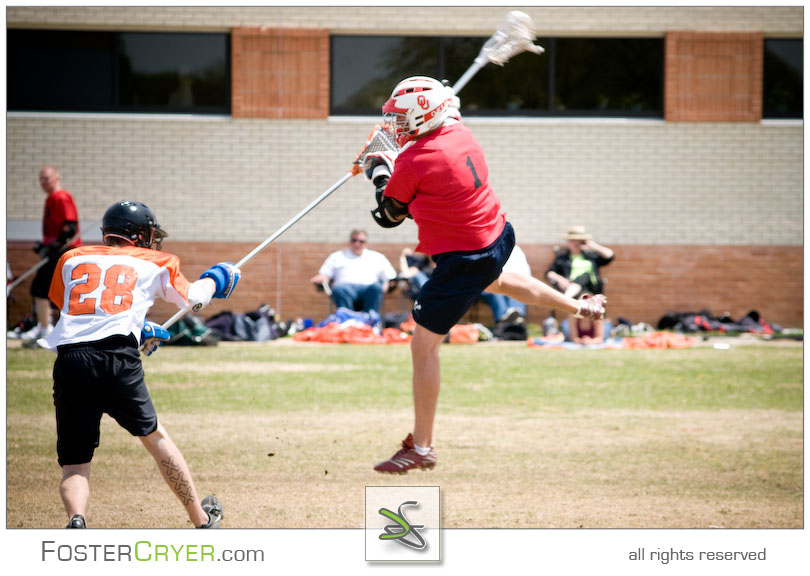 I got the opportunity today to go and photograph my first lacrosse game . . . well, actually it was my first lacrosse game to see that wasn't on ESPN. This is the South Tulsa LAX team and they are coached by my friend Dan Wade, who is a great lacrosse coach and trainer. There are several local club teams playing in the Tulsa area, so go out and support these kids if you get a chance; you'll enjoy the game since it's fast-paced and usually has a lot of scoring.
If I haven't said it before, I really enjoy getting out to photograph sporting events, after all, sports is where it all started out when I started photographing my step-brother's wrestling matches with a little Kodak EasyShare.
Anyways, here are some of my favorites from the game: