Archive for the 'Weddings / Engagements' Category
Last month I had a great opportunity and blessing in being able to head out to Vegas to shoot Jeremy & Kelly's wedding.
Here is a quick preview of the full preview that'll be posted later this evening …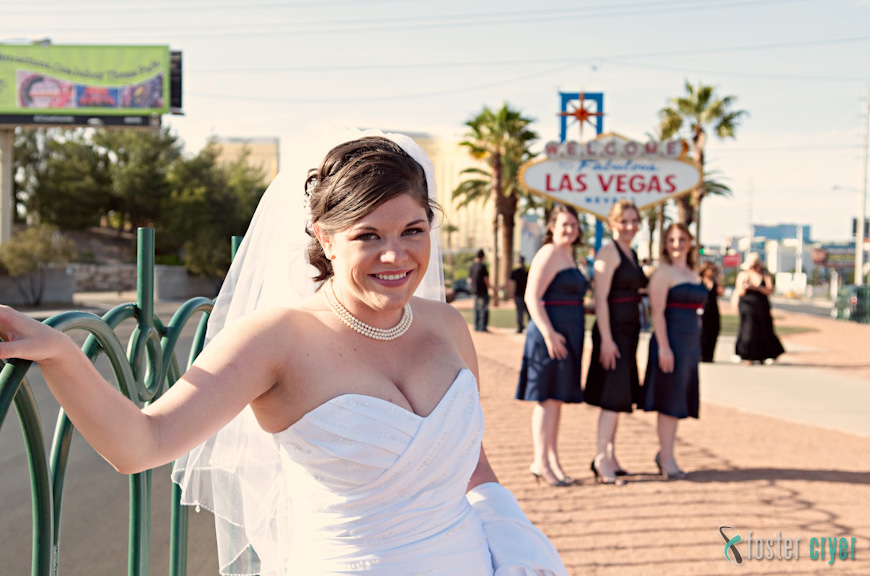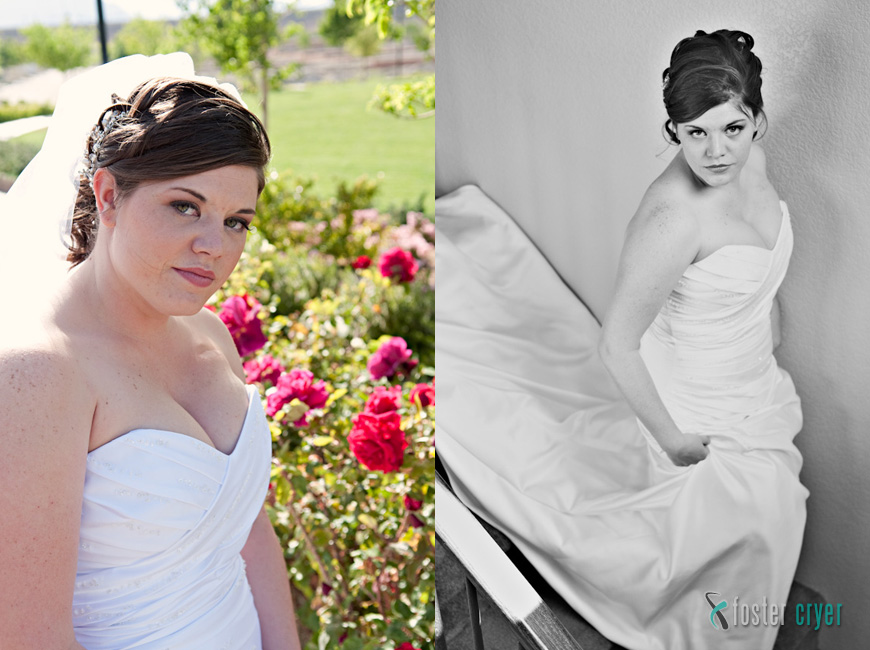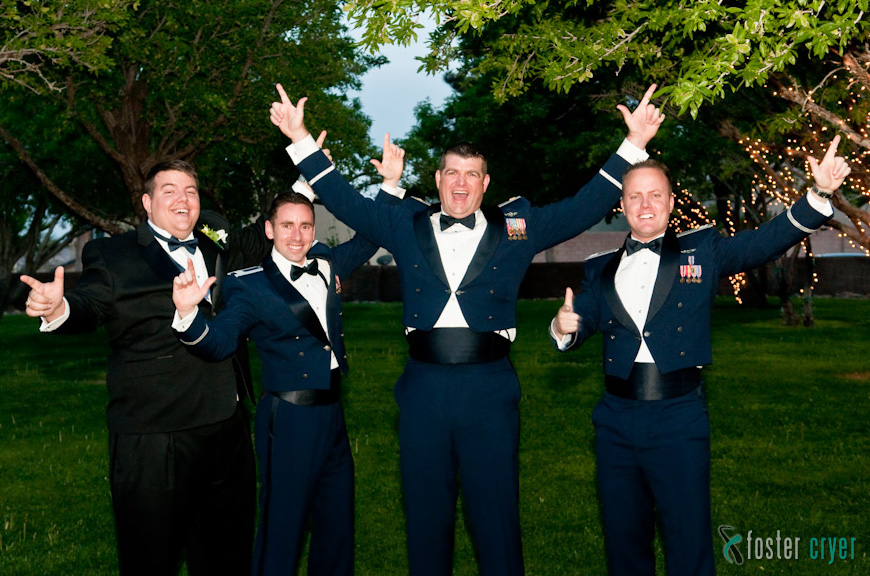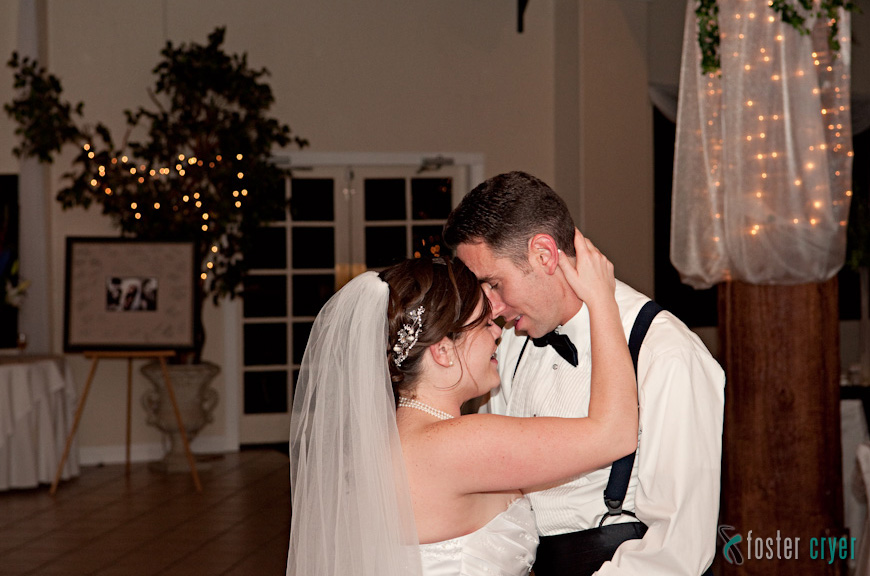 Matt and Stephanie traveled up from Dallas for a quick afternoon engagement session in downtown Tulsa a few weeks ago.
Here are just a few of my favorites …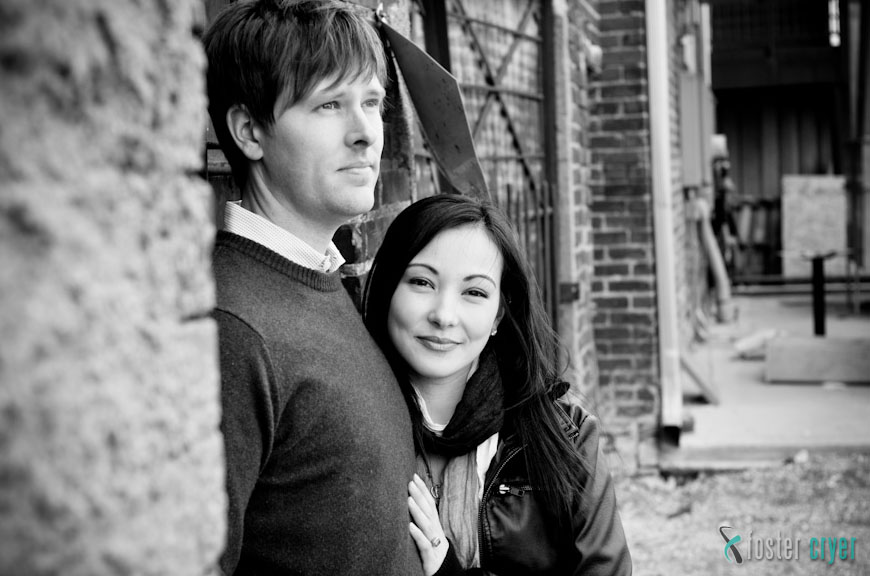 I love the happiness & joy that burst out of this photo …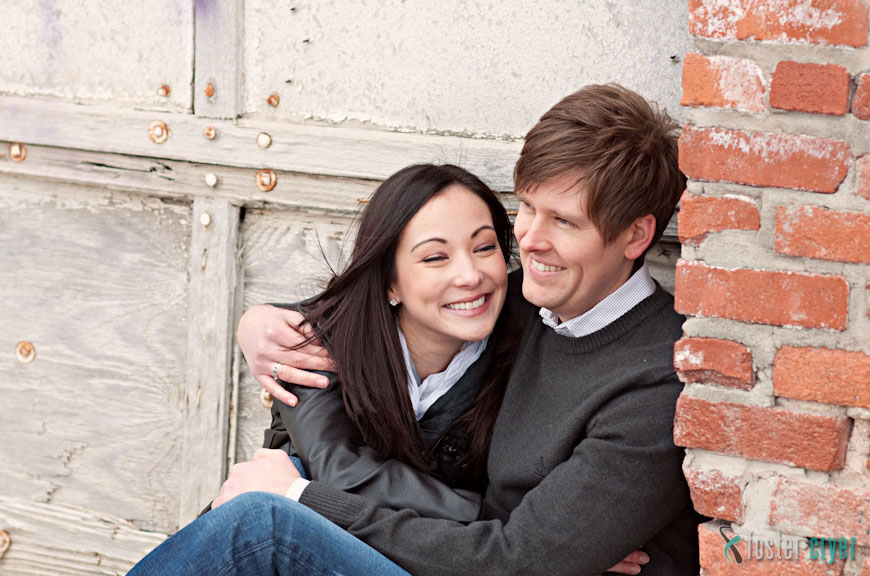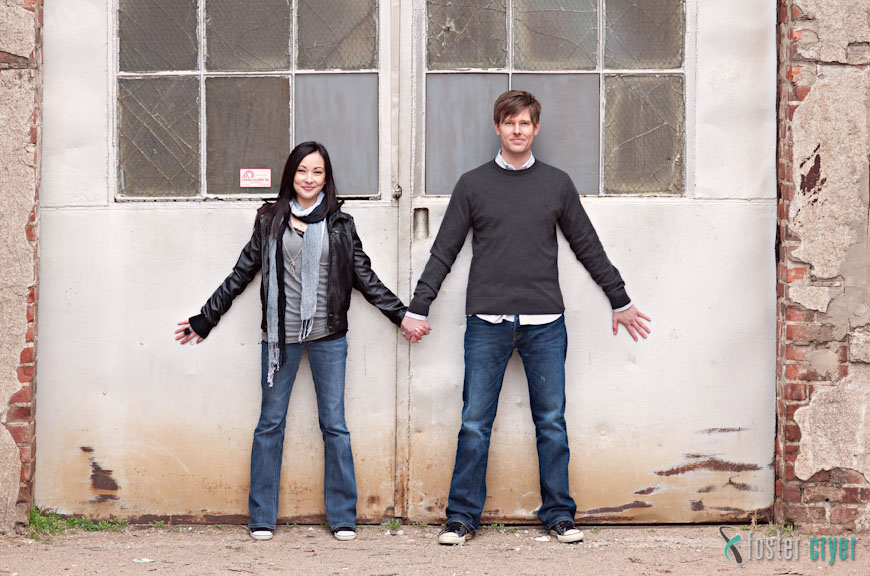 The black & white photo below is definitely getting put on a canvas … you gotta love the serious poses!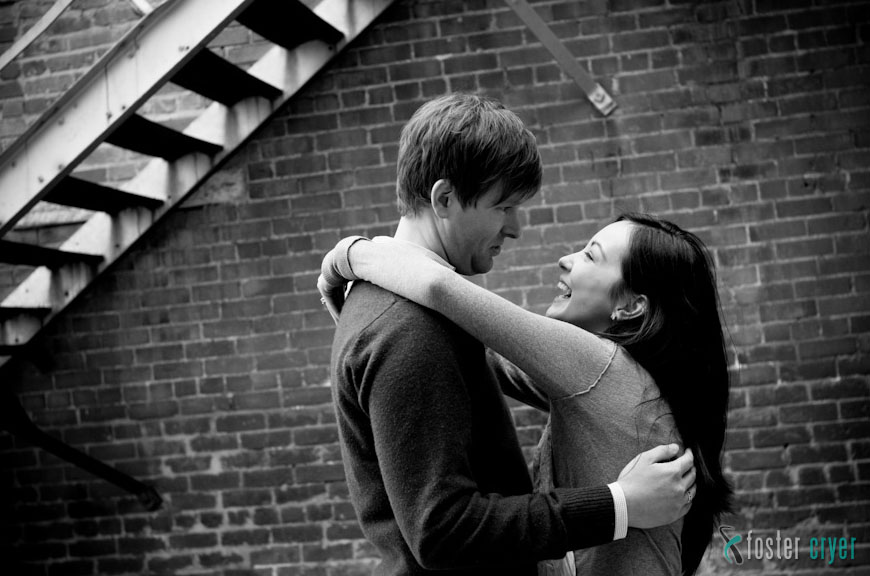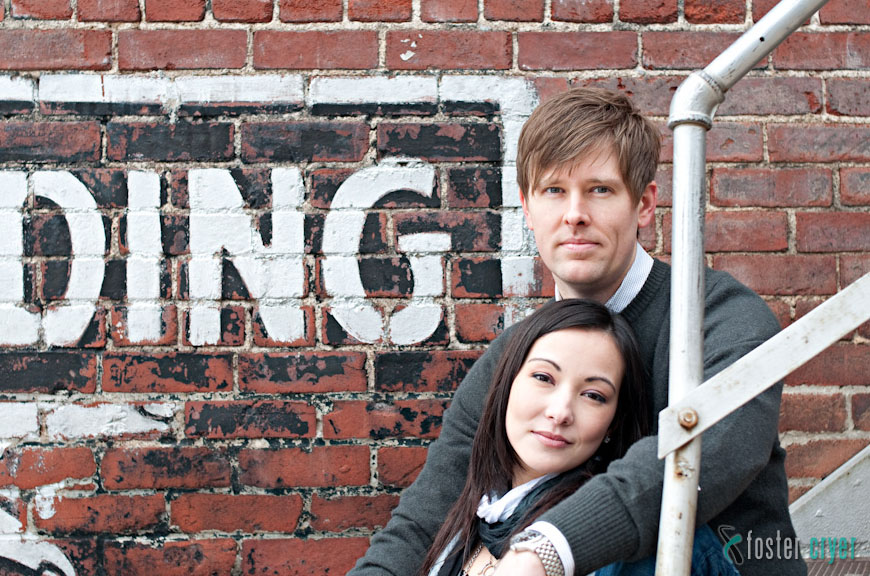 This is one of my favorites …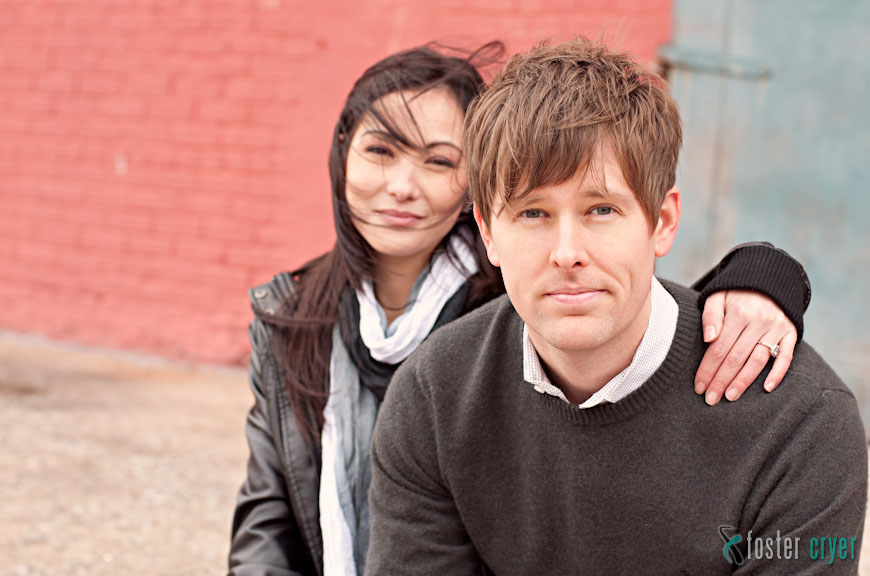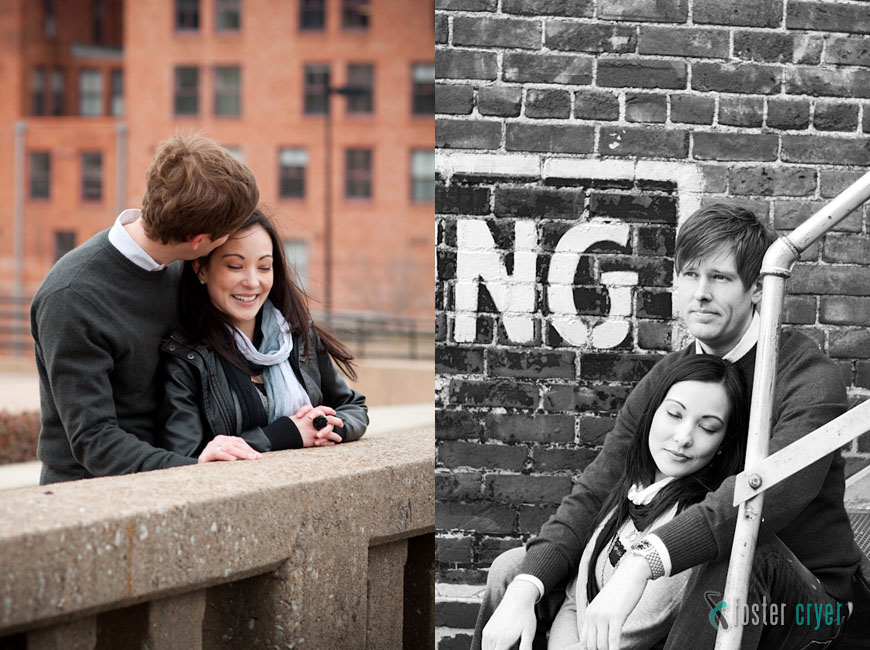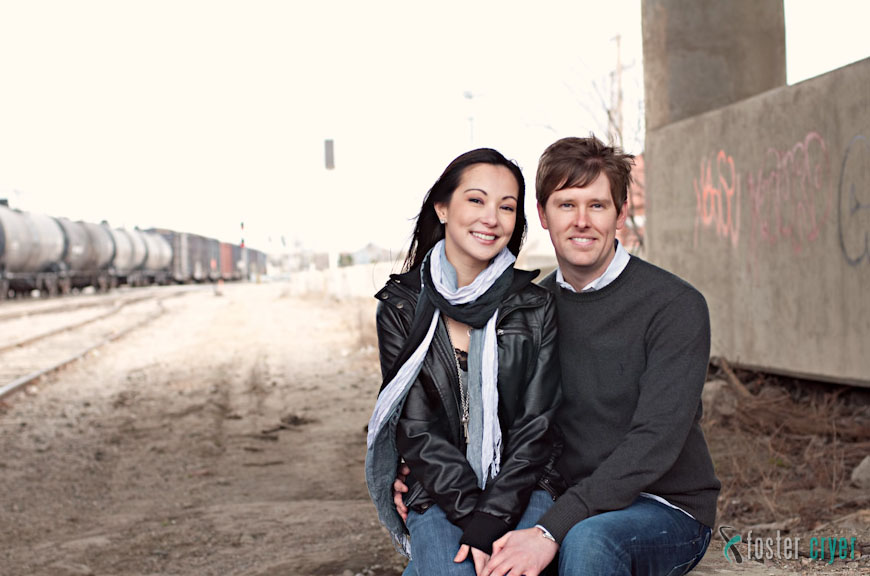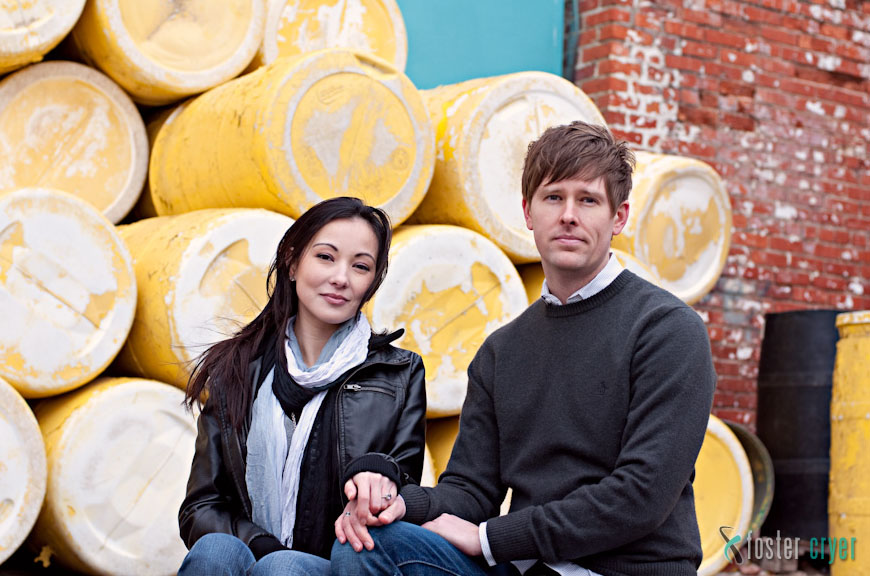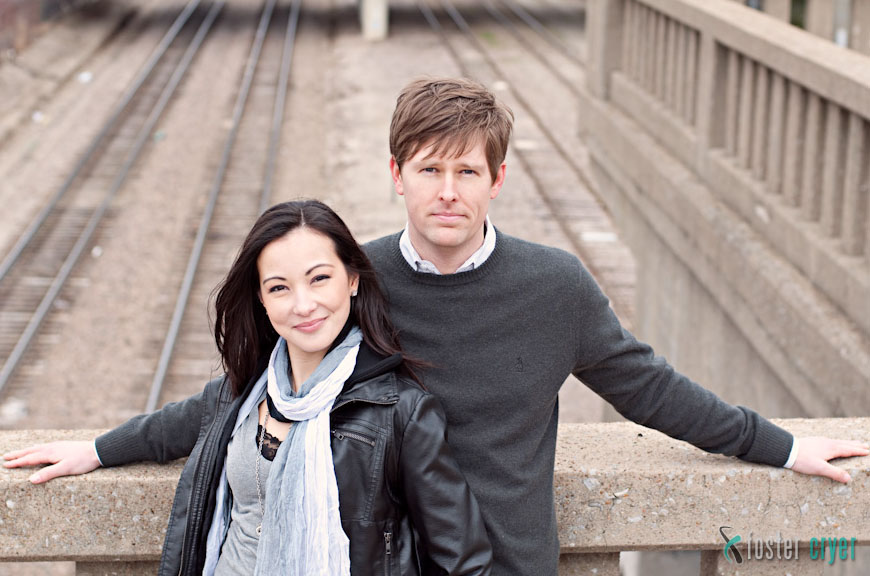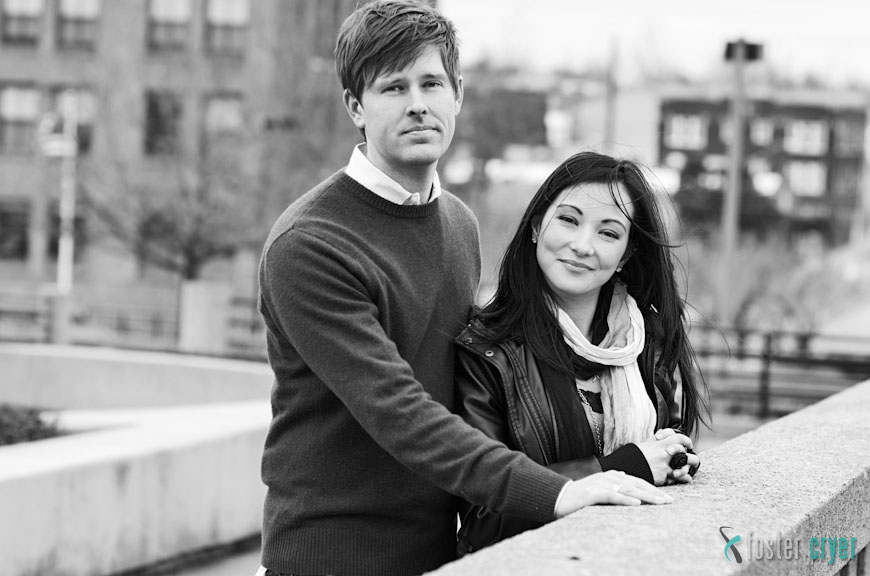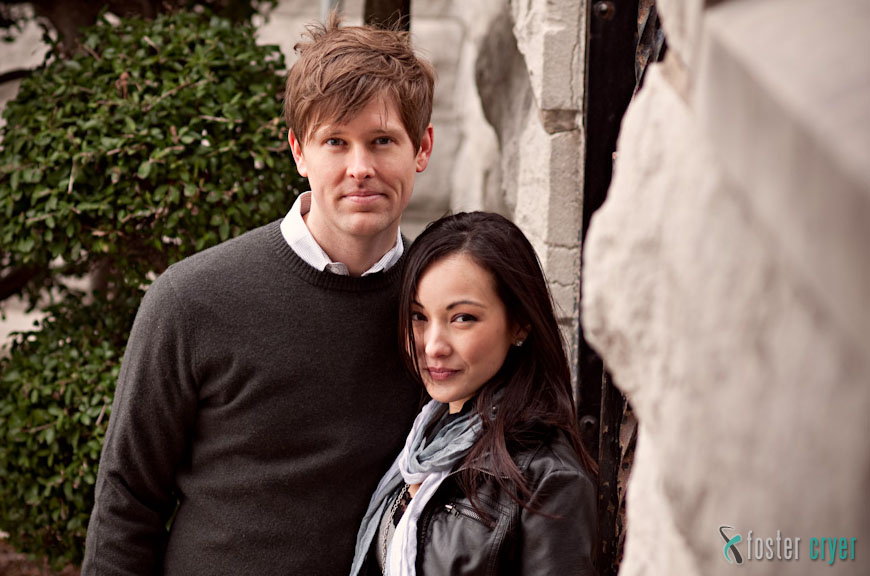 There's not much better than being able to capture the little embraces and touches that exist between a future husband and wife …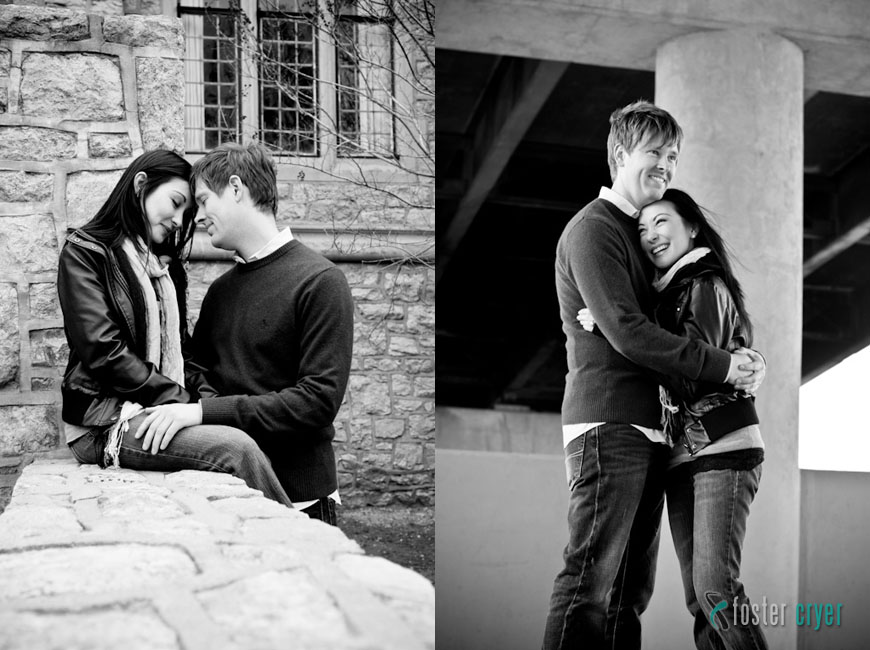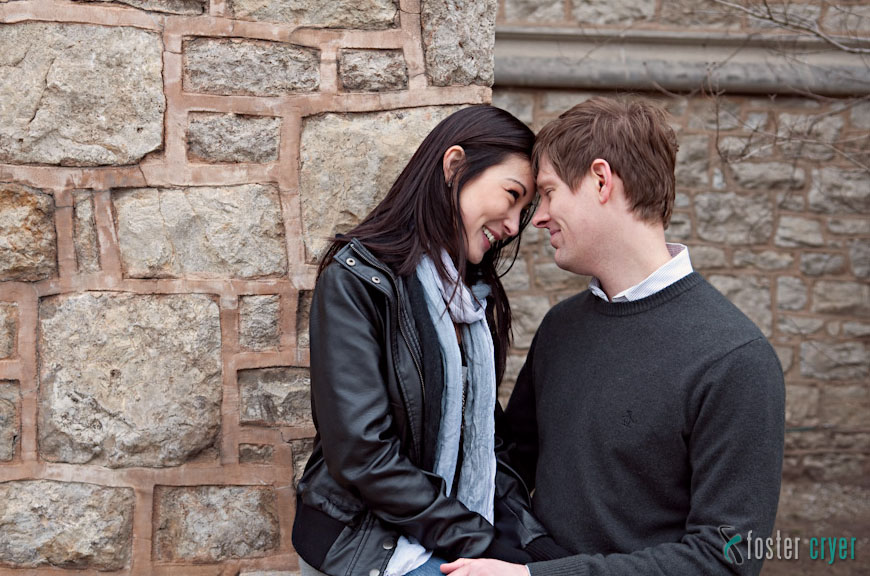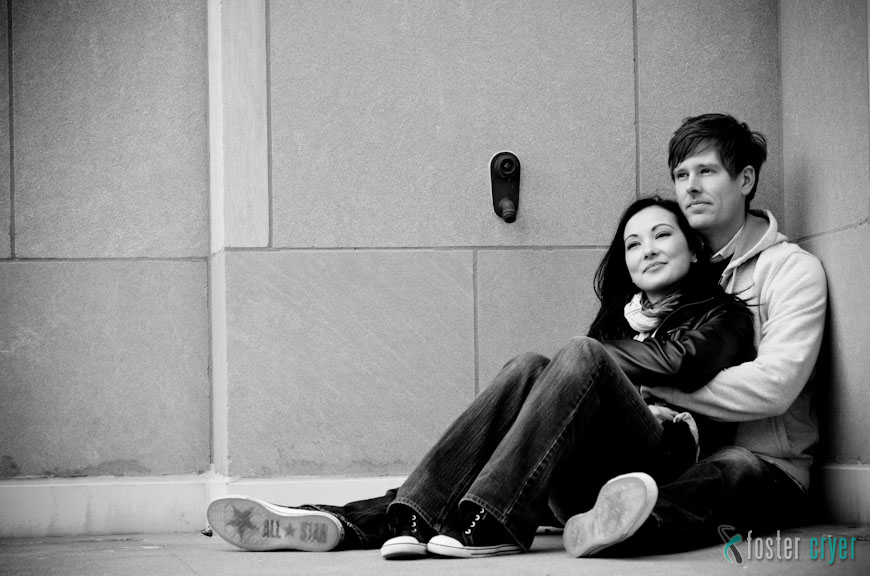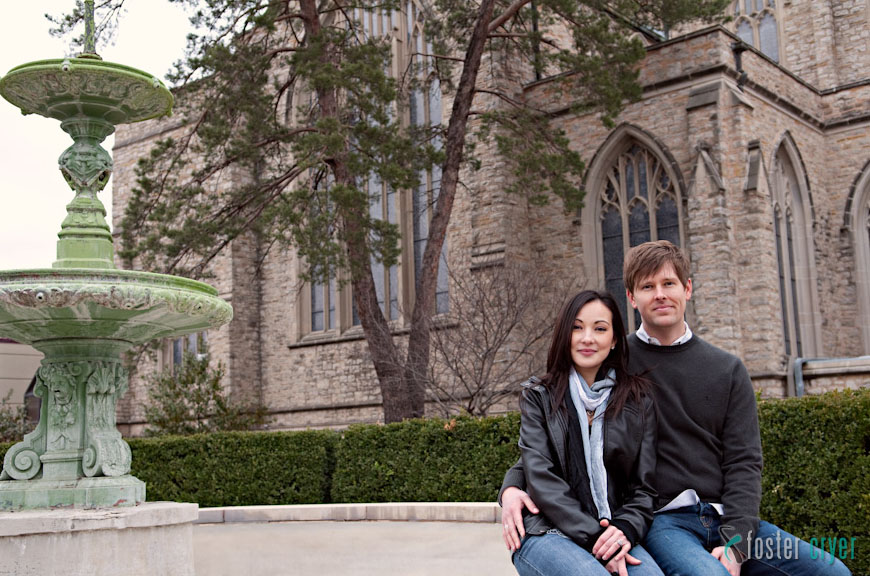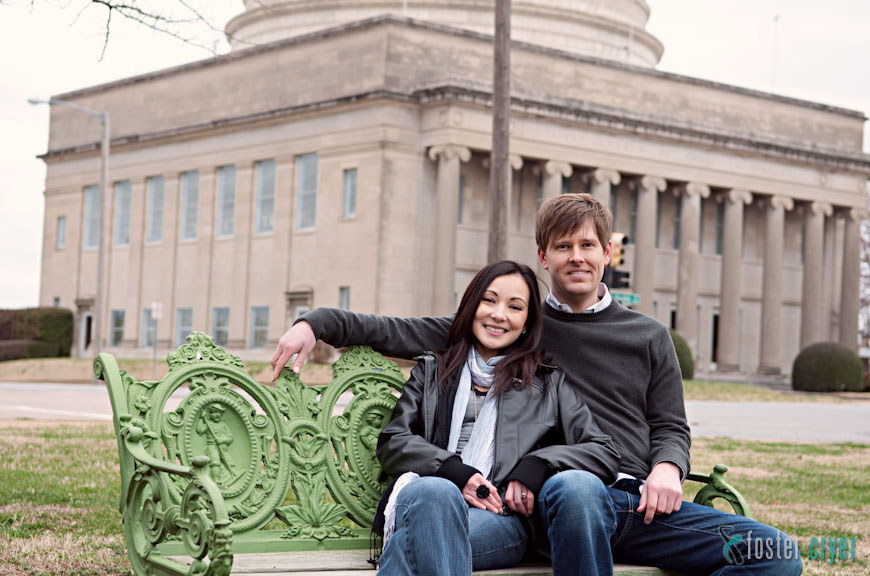 This is one of my all-time favorite engagement photos … did I mention that I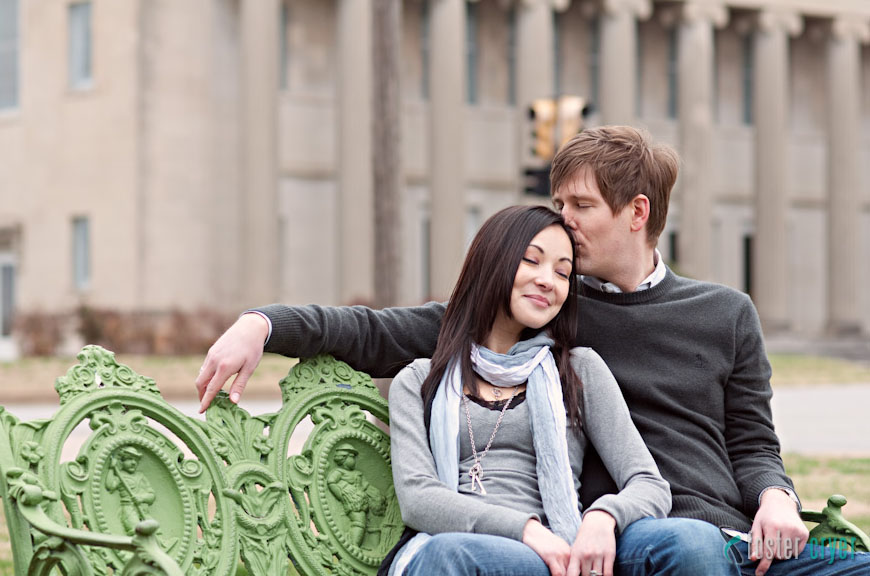 Matt & Stephanie, thanks for taking the time to come up to Tulsa and for allowing me to get to know you guys better! Looking forward to October and a great day of celebration!
A few weeks ago, I got the chance to catch up with Jared & Mallory to grab some engagement photos on the OSU campus and around Stillwater.  I had a great time getting to know Jared & Mallory and talk about all things related to the orange and black (GO POKES!!!).
Here are a few of my favorites from their Stillwater engagement session: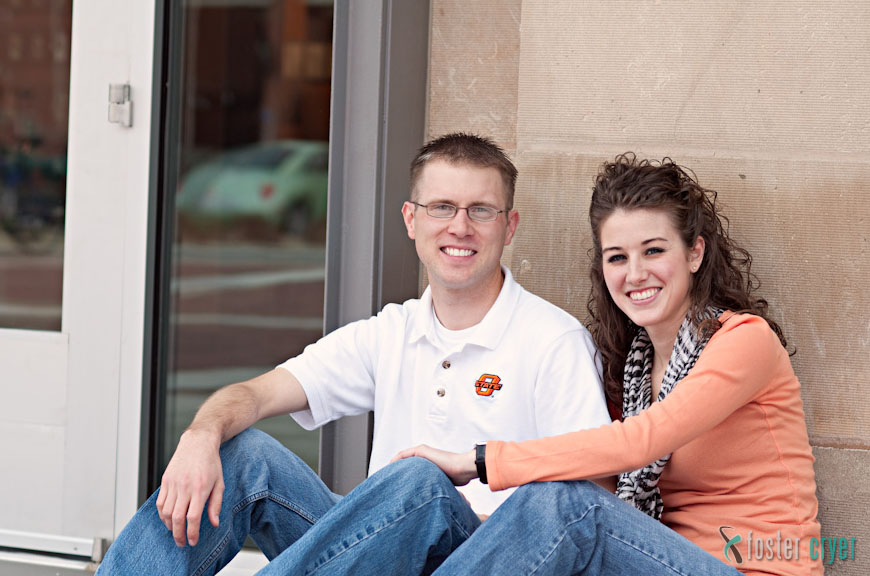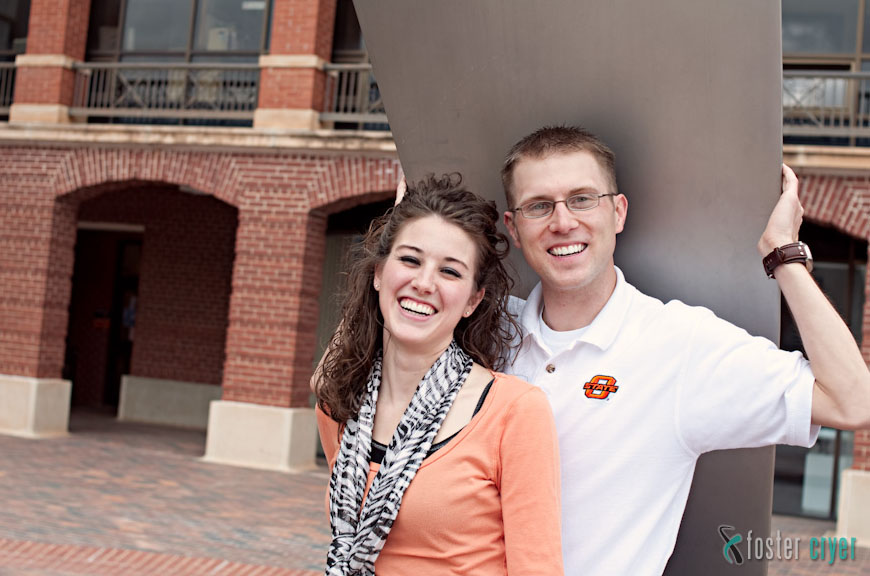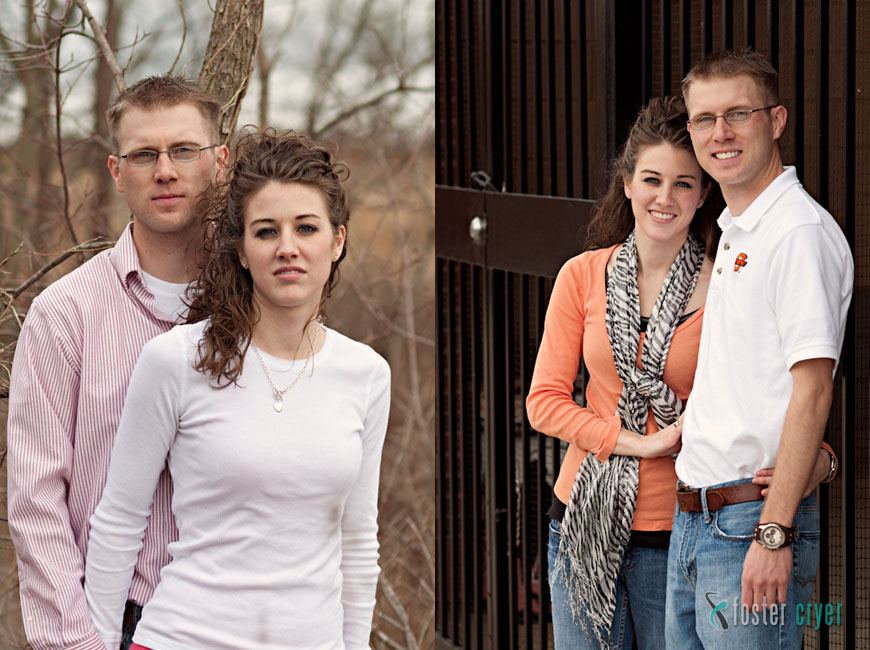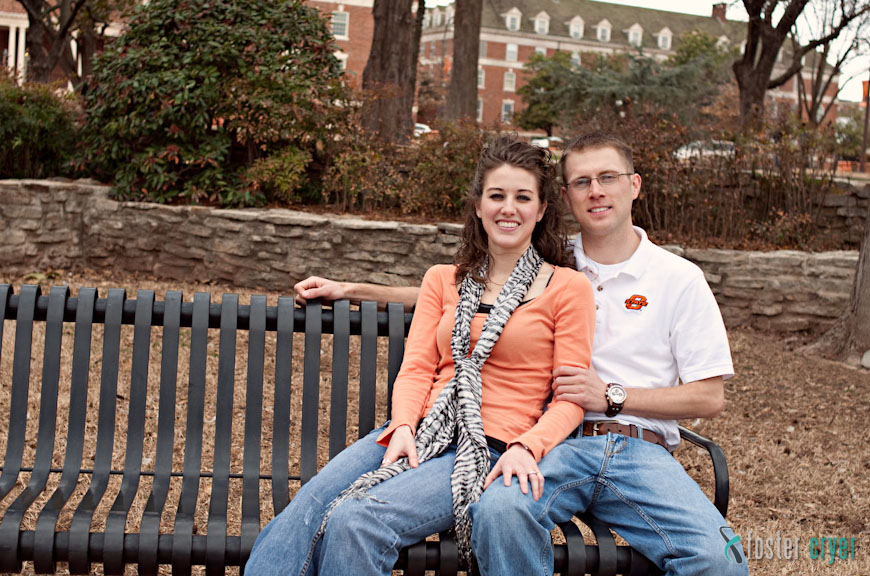 We were able to find an old junk yard and got a few shot at, around, and on top of some of the rusty cars …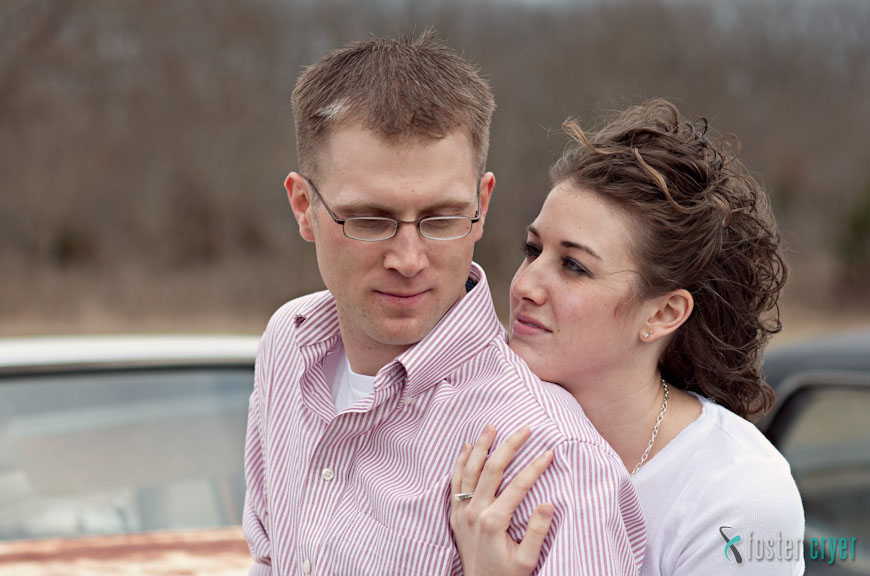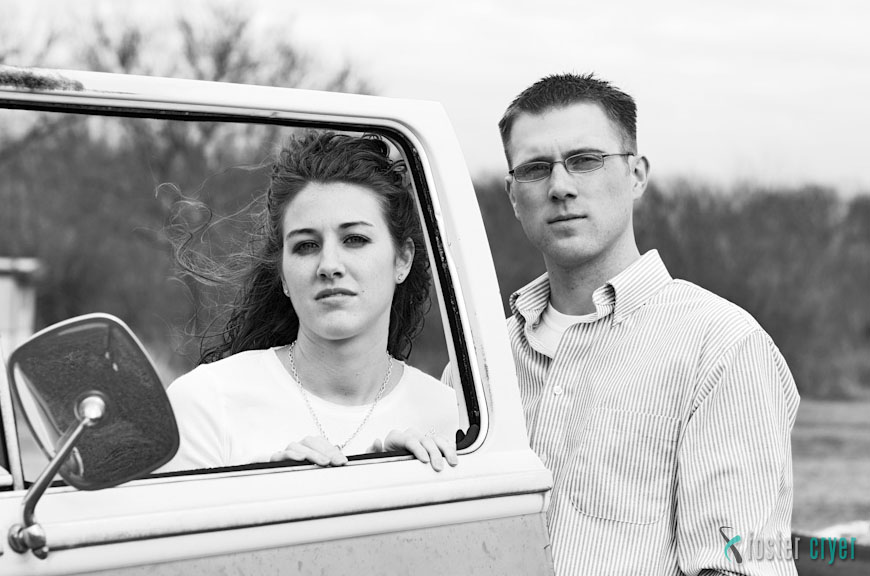 One of the best thing about photos is being able to display / capture the relationship and closeness between two people …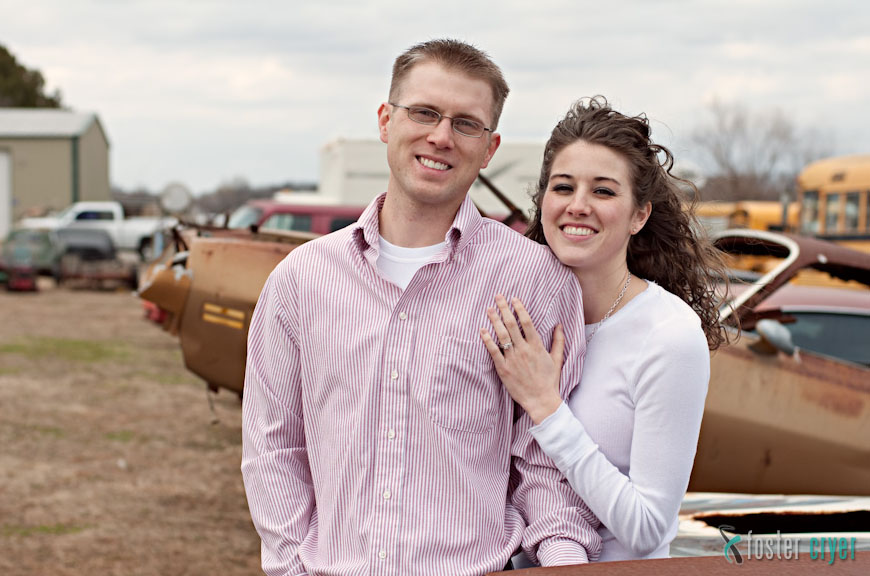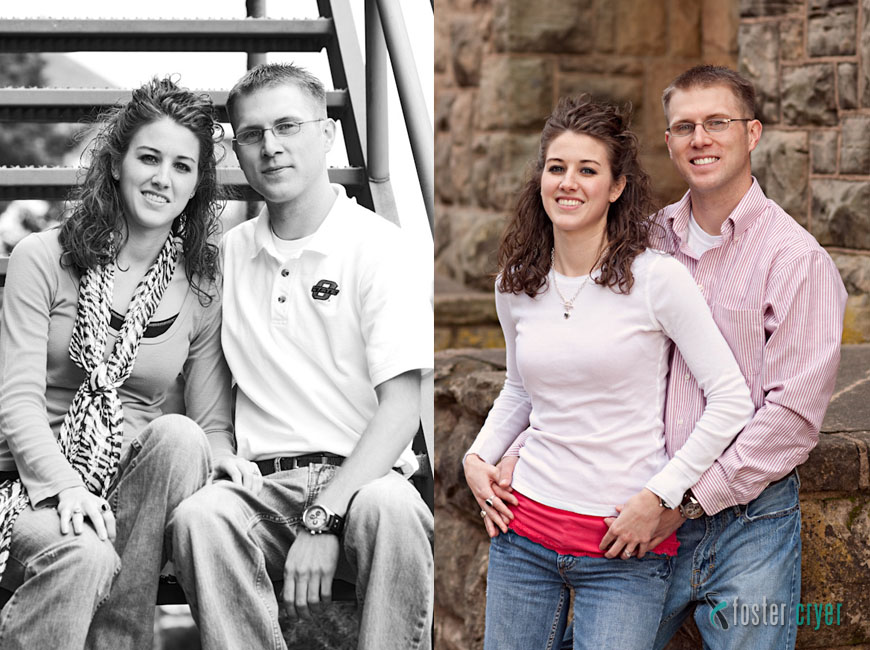 I just couldn't help but include several serious looks as they pulled it off with ease … and looking good doing it too!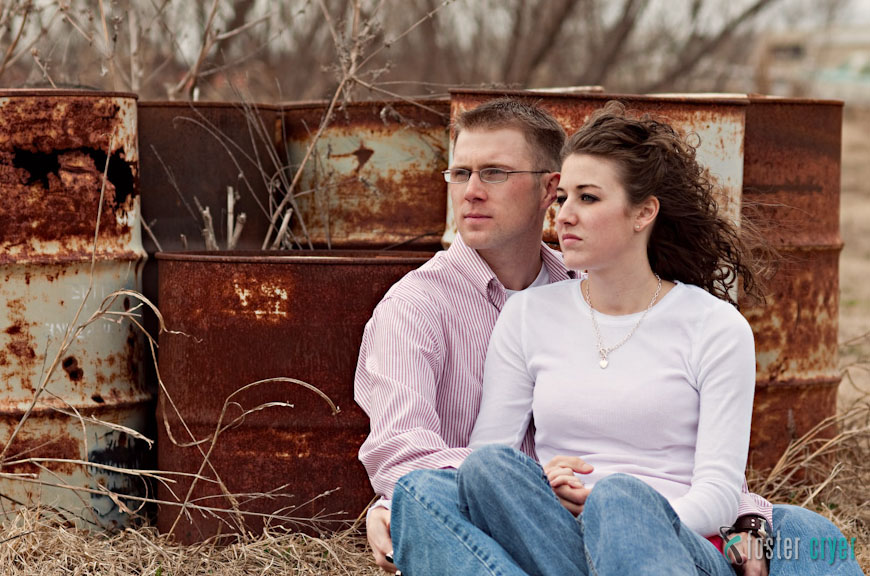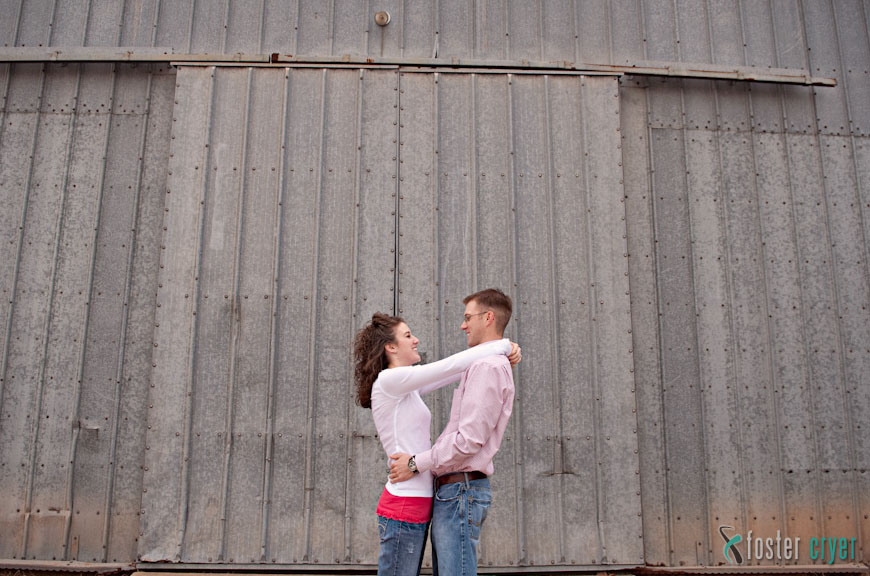 And then we closed out the session with a few photos at the Stillwater armory and at an abandoned train depot …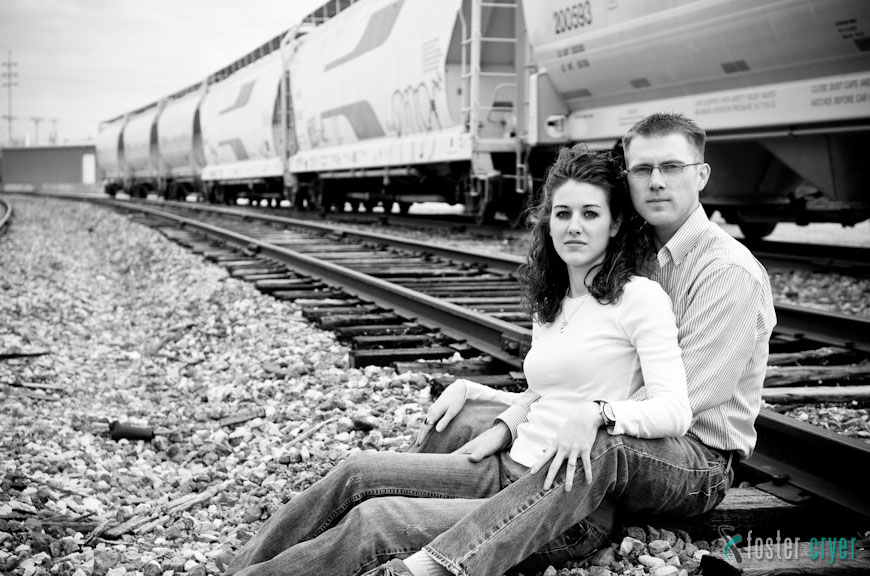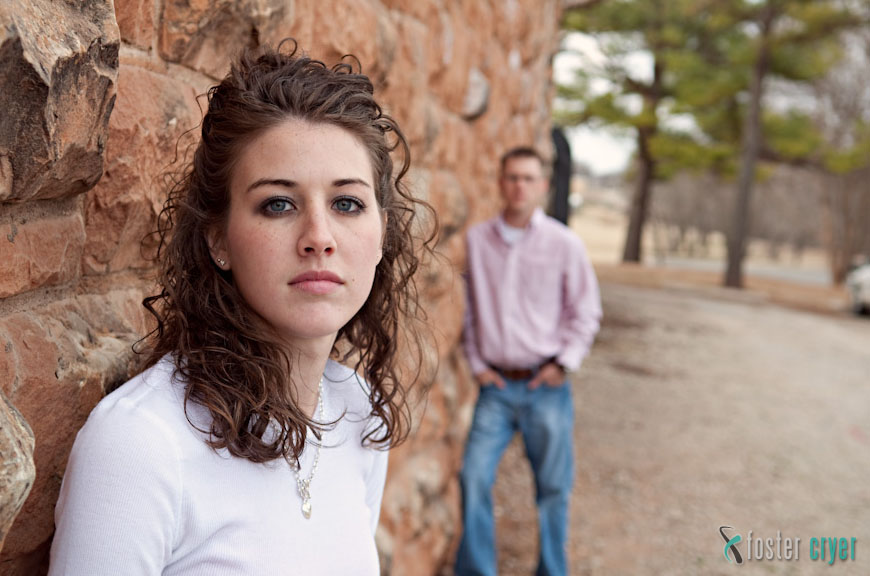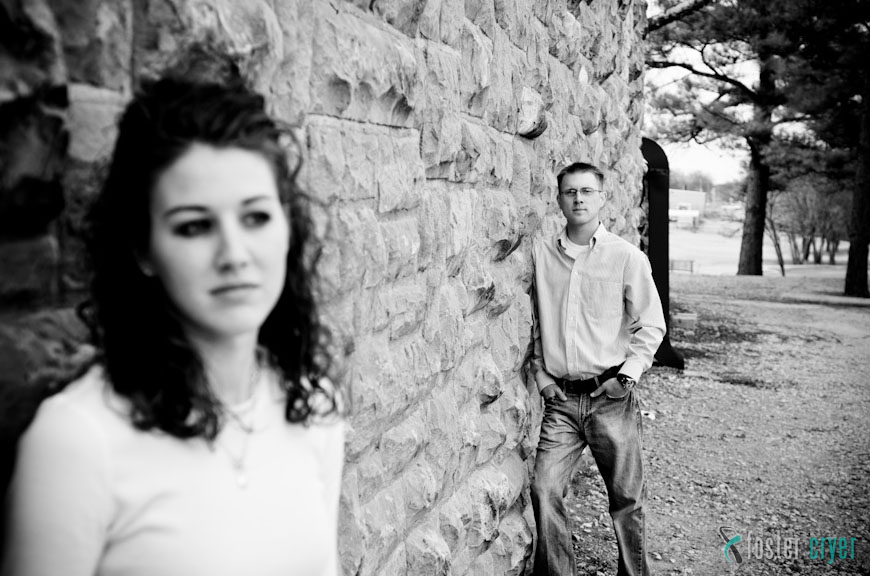 Thanks Jared & Mallory for hanging out with me for the afternoon!  I'm looking forward to June and for the opportunity to capture all the big and little moments at your wedding!
Stillwater Wedding Photographer
In wrapping up the 2010 wedding season, I had the awesome privilege of getting to photograph Doug & Amanda's wedding at the Dresser Mansion here in Tulsa.
I cannot say enough about how much I love being around this family, and I think that my friendship with them led to over abundance of pictures for the blog.  Grab some popcorn, a cold beverage, and enjoy the story of Doug & Amanda's wedding day …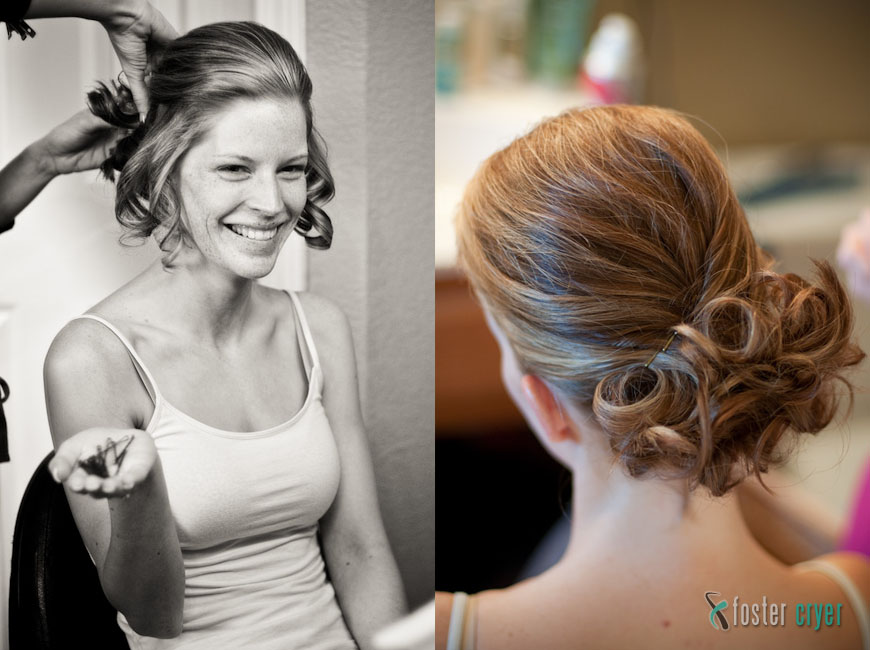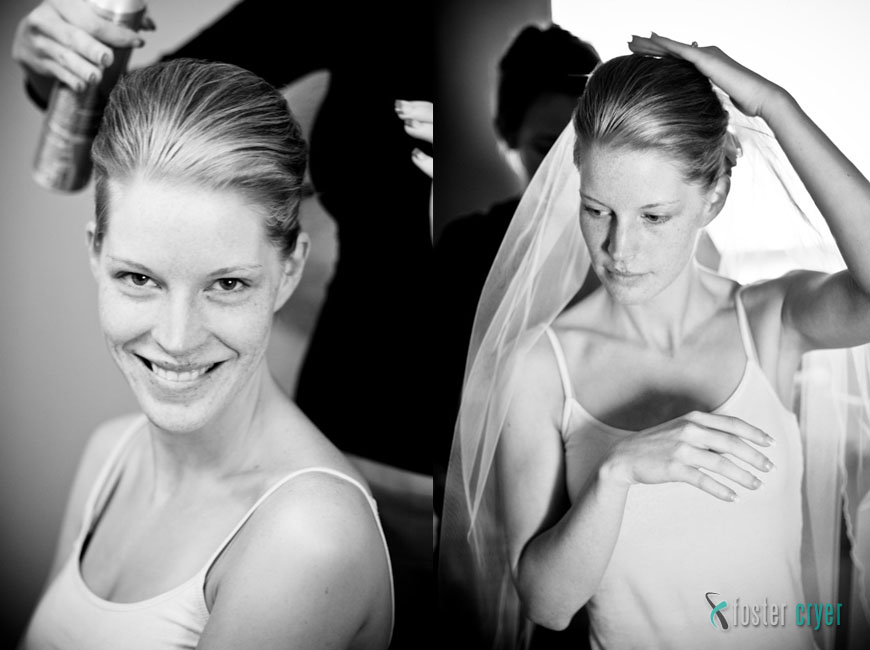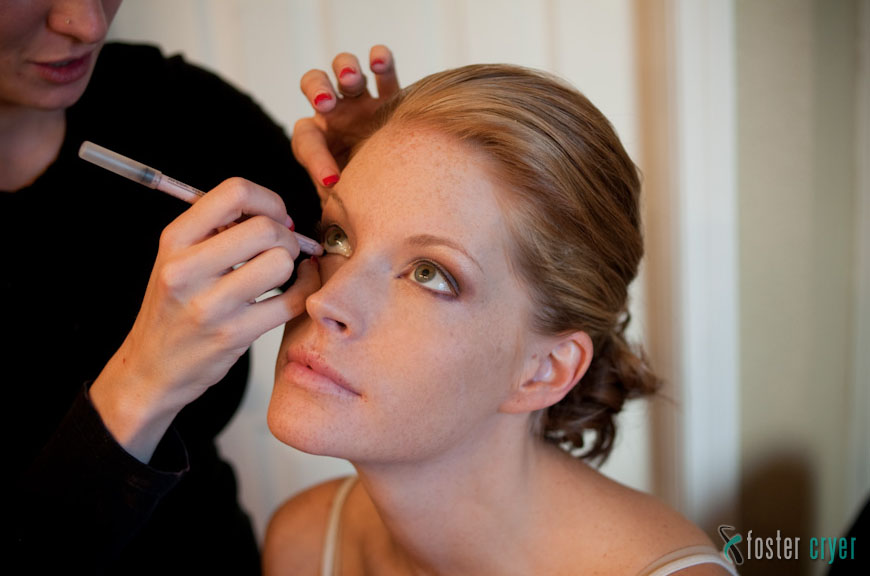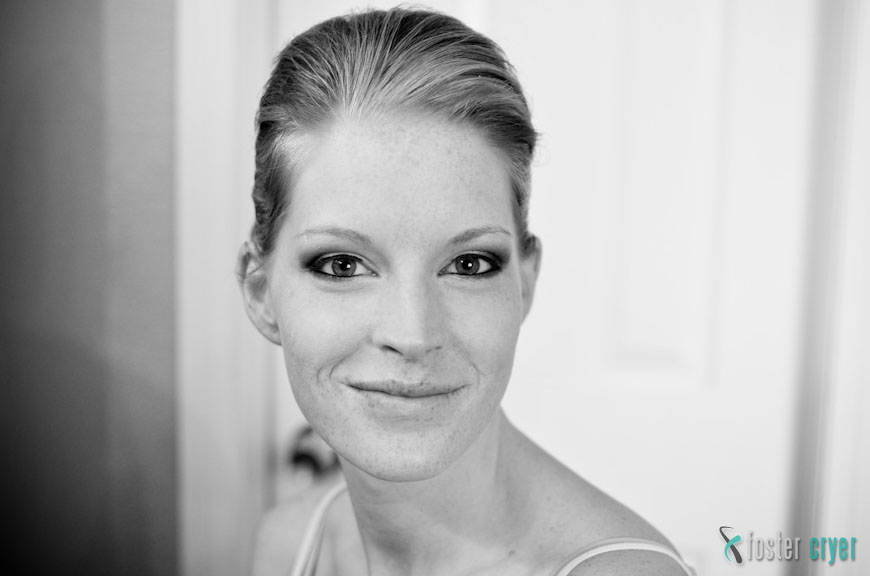 I love the flower in the hair … and I have to say that Amanda looked absolutely STUNNING!!!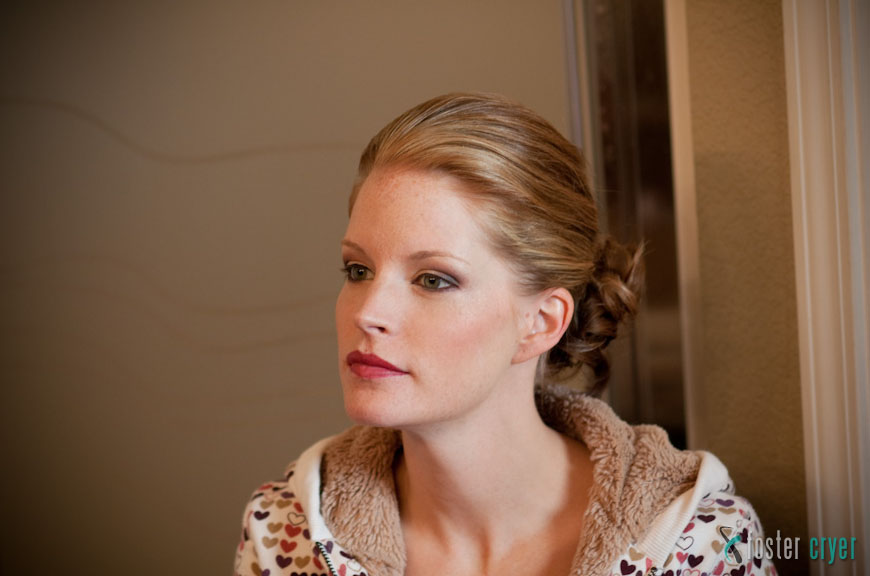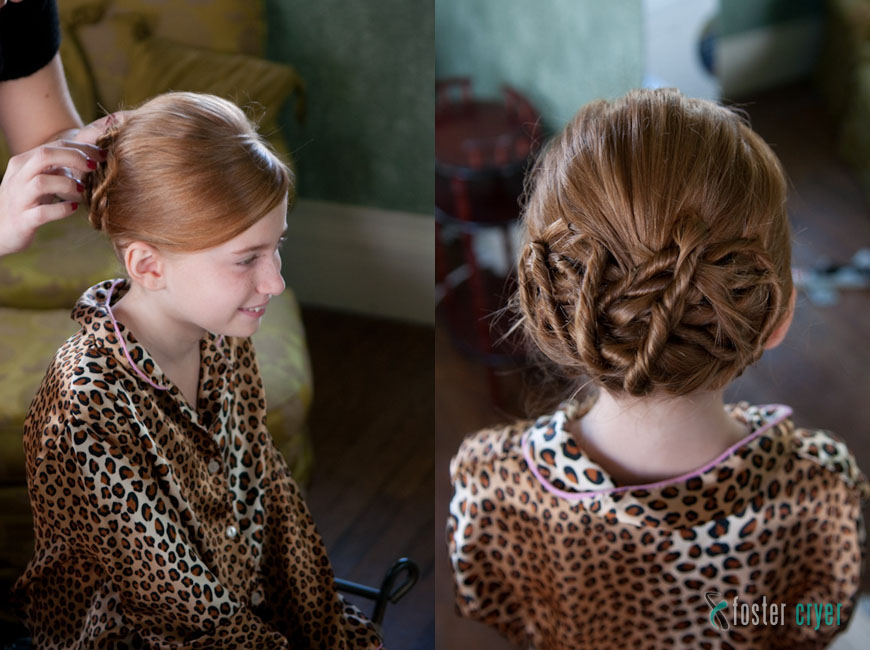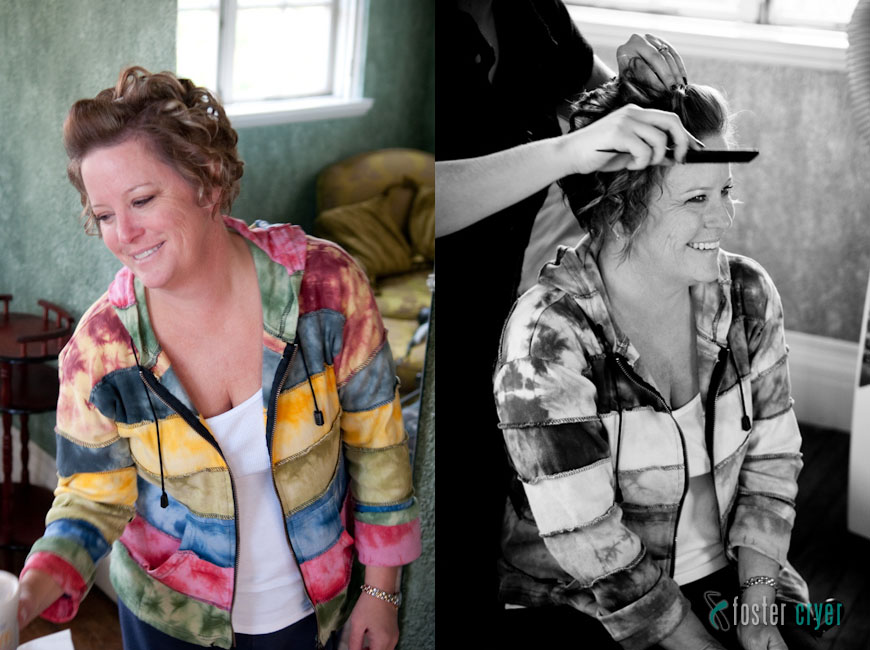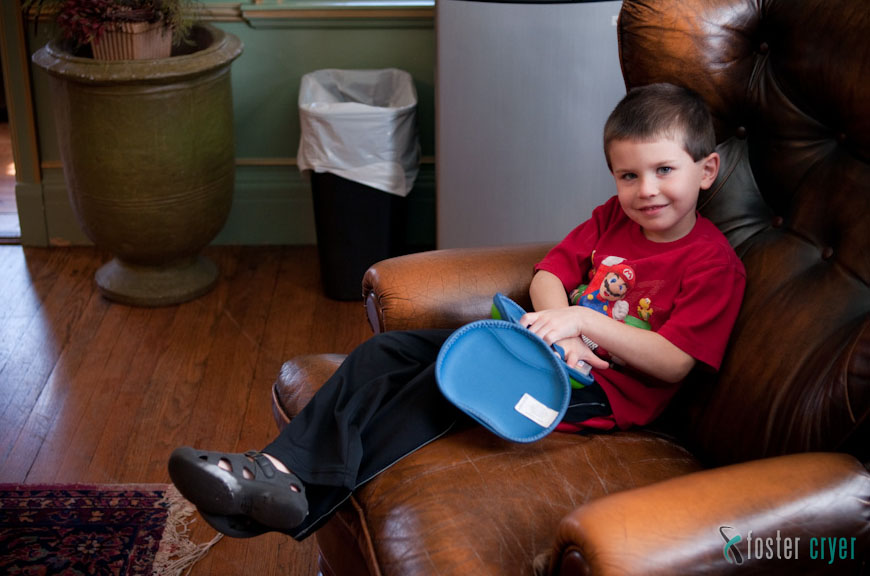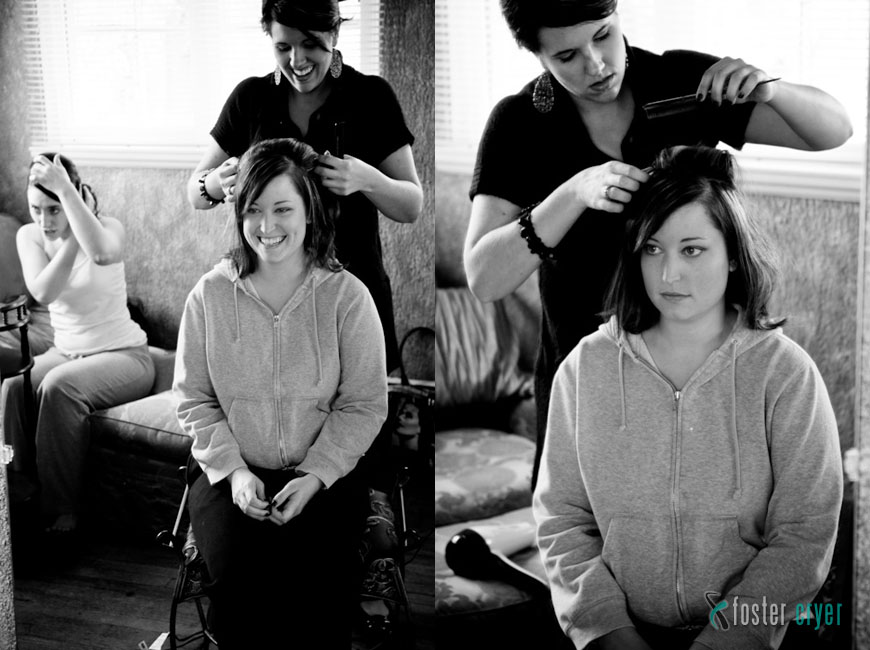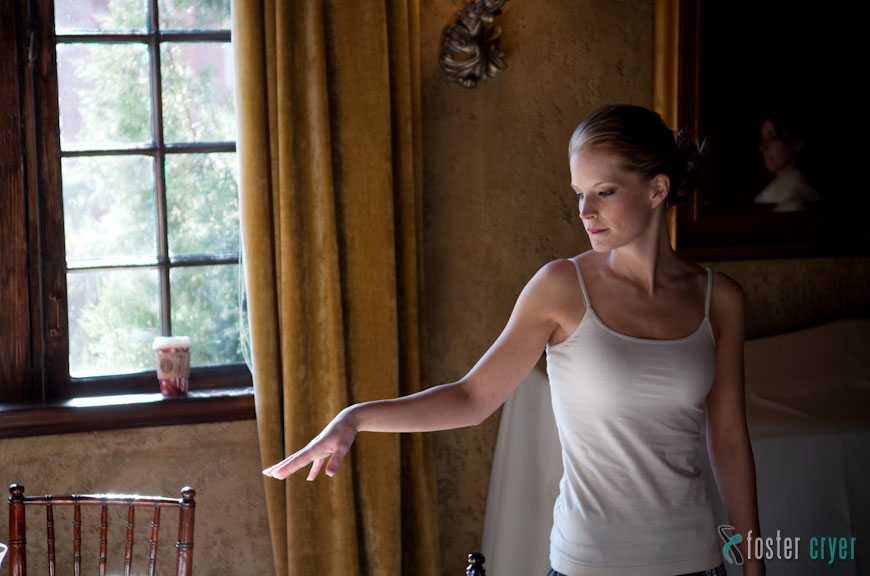 While Amanda was finishing up with some last minute recommendations, the guys were starting to get cleaned up …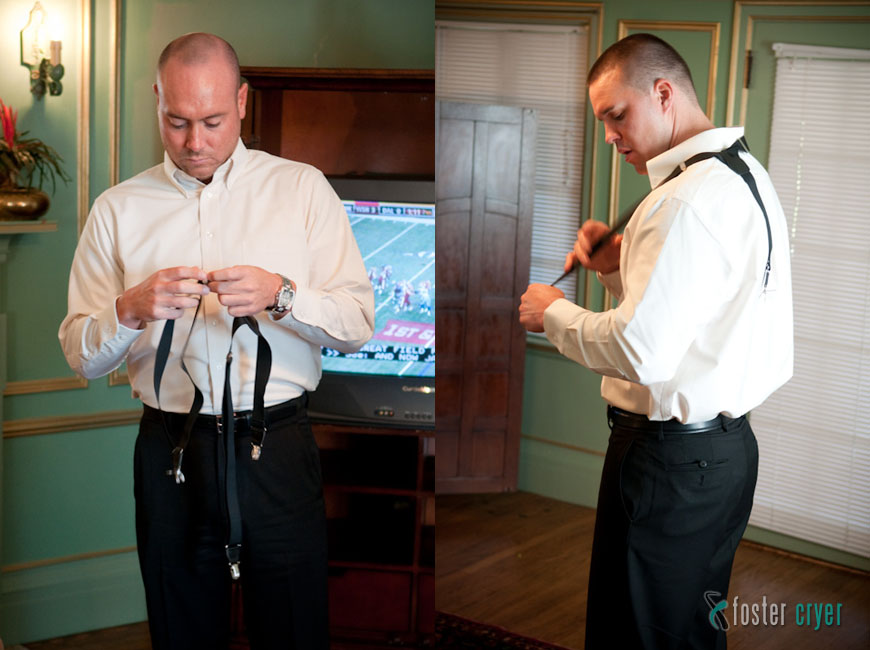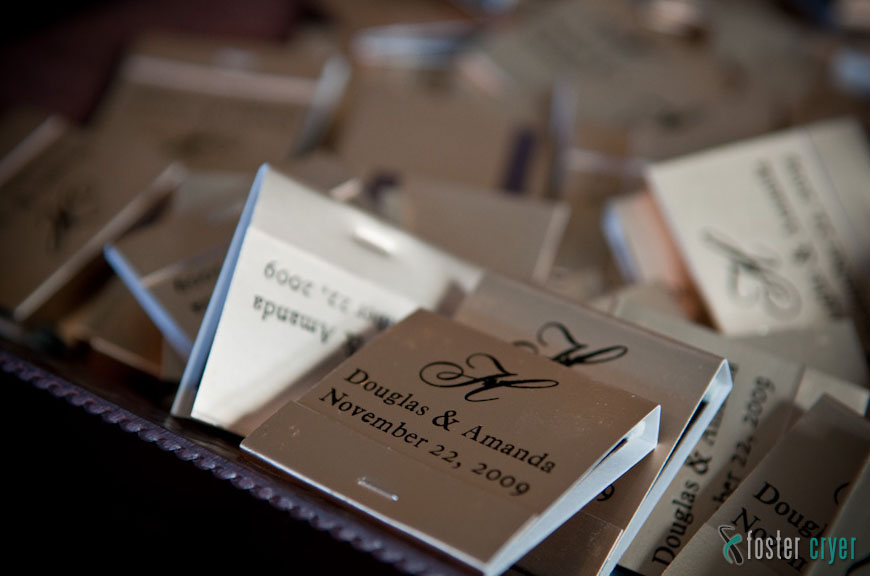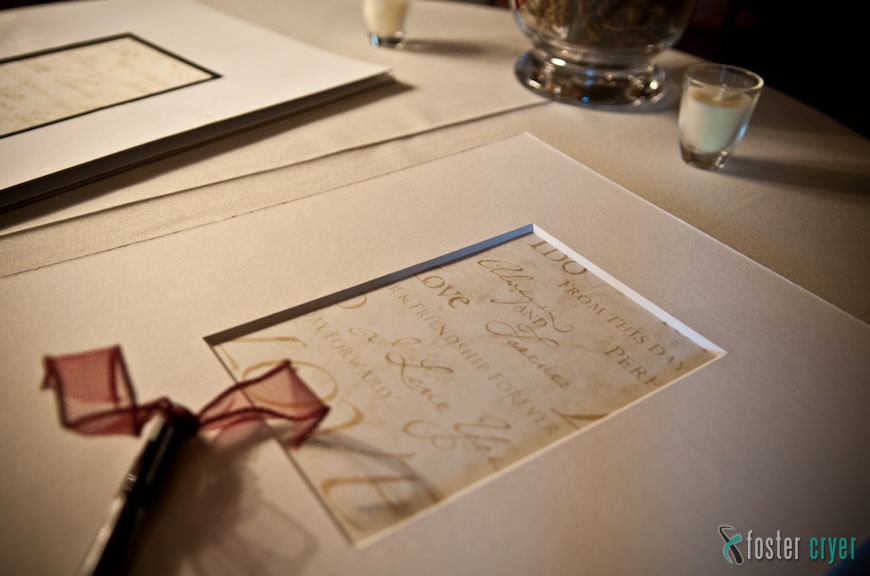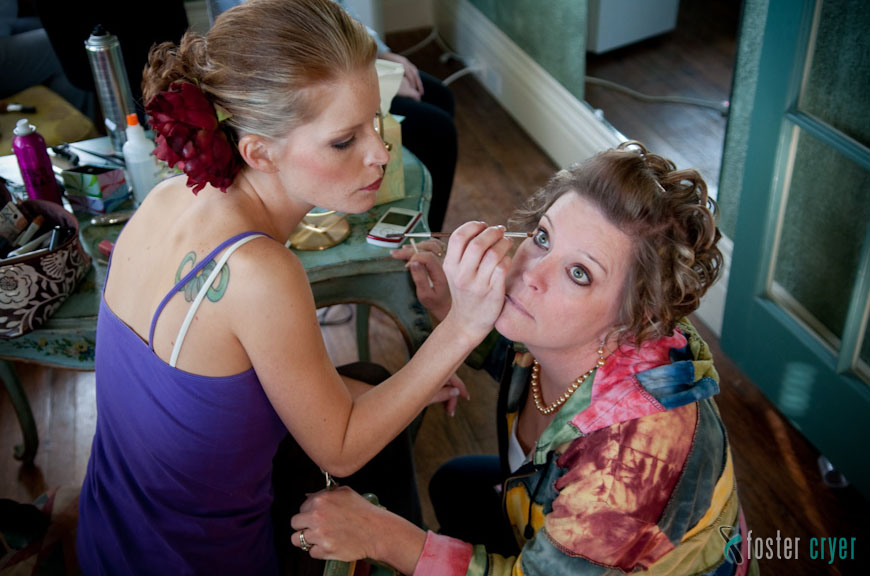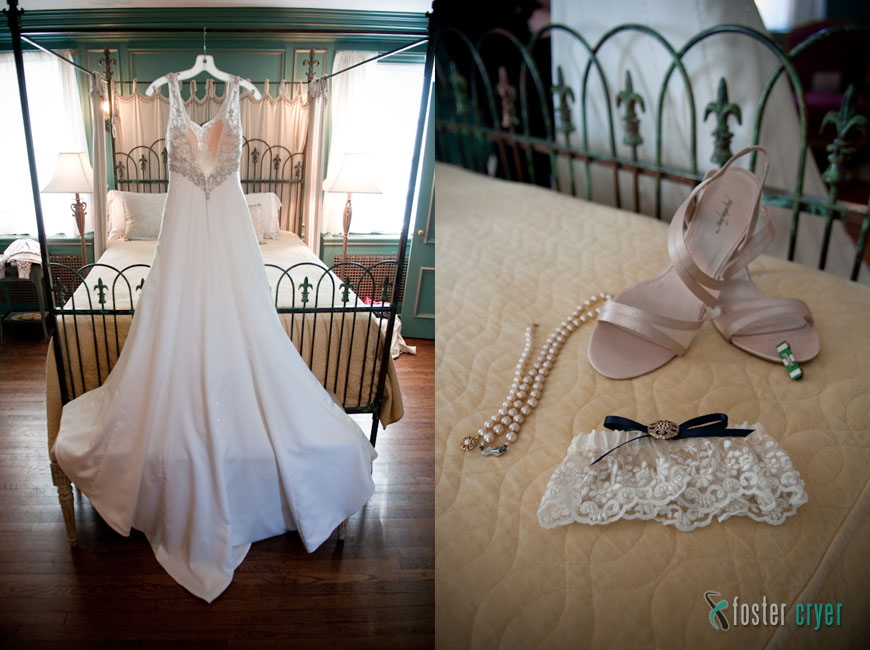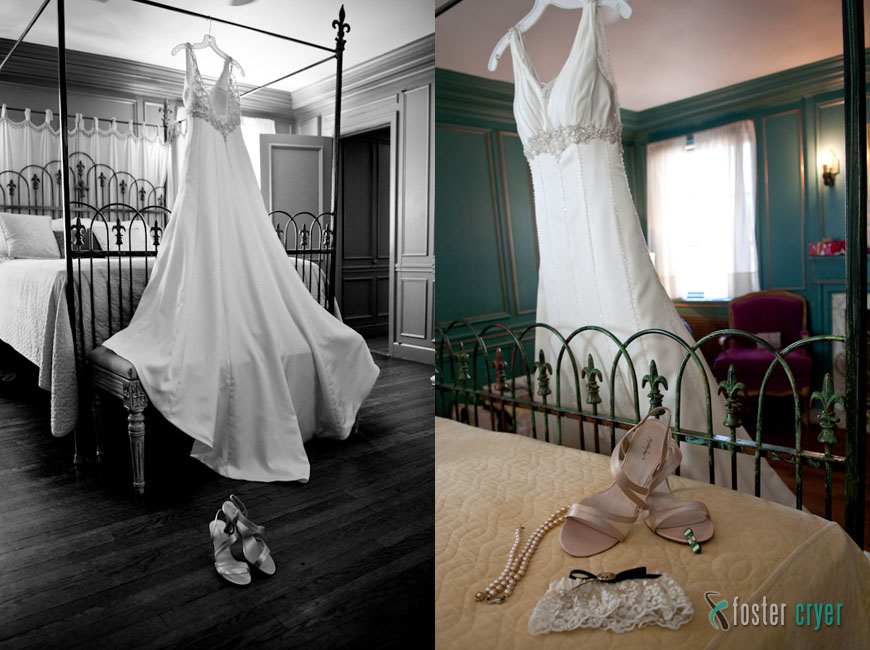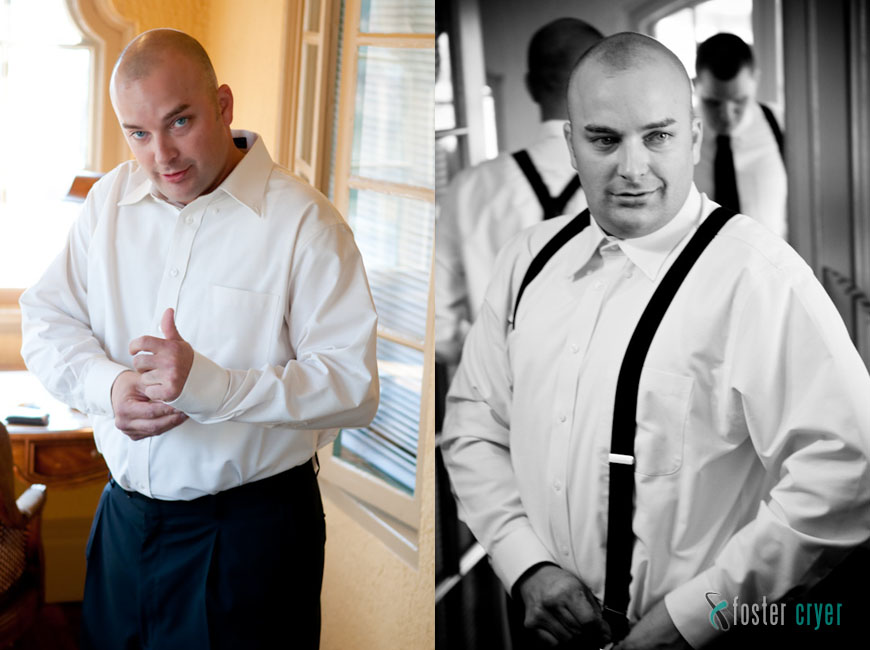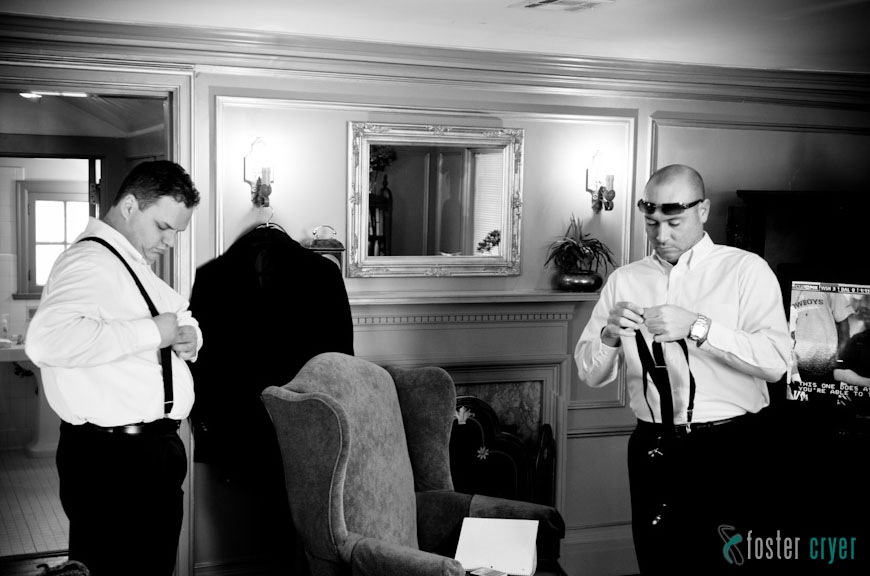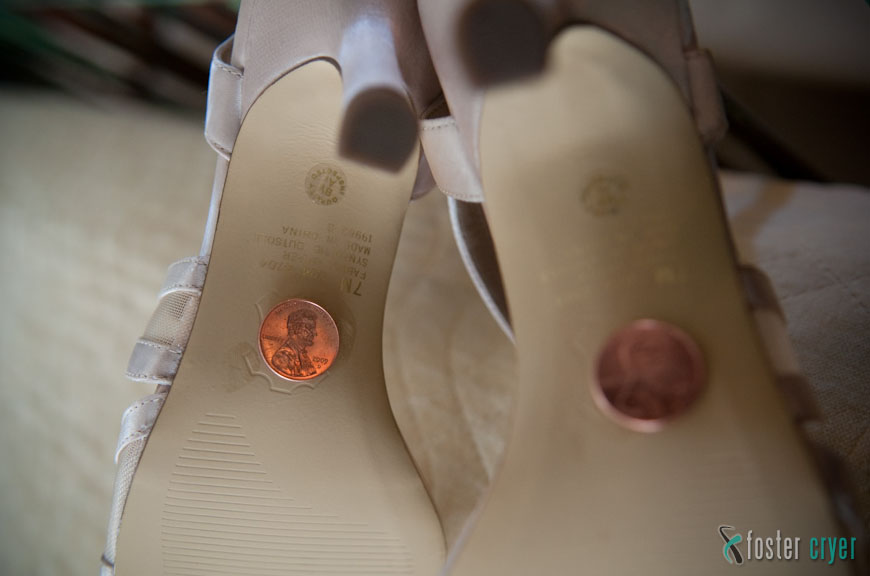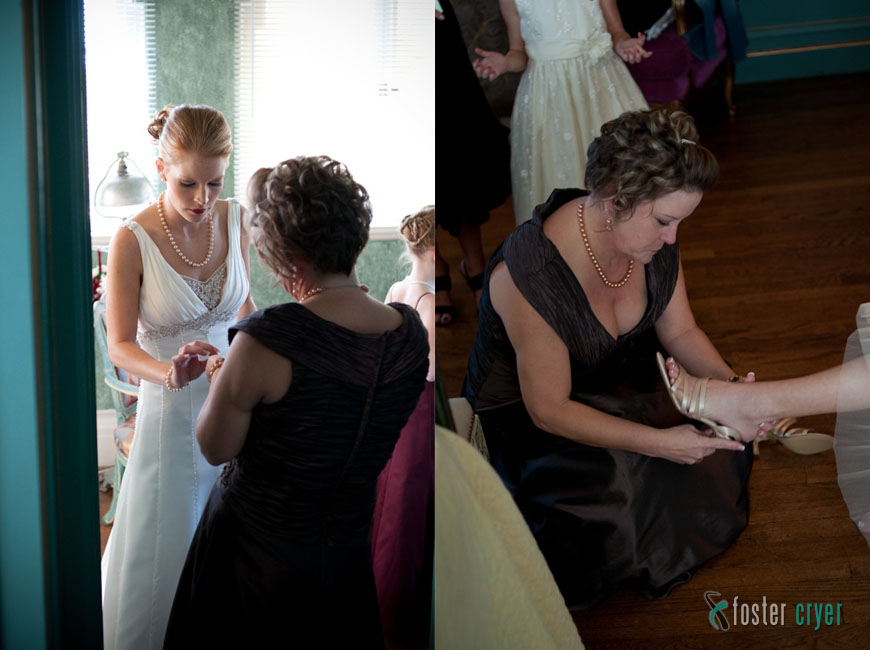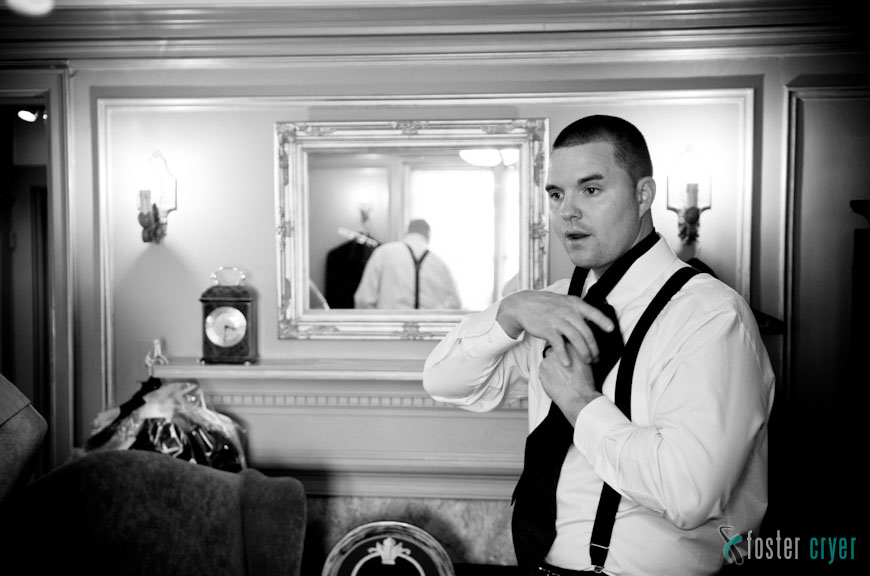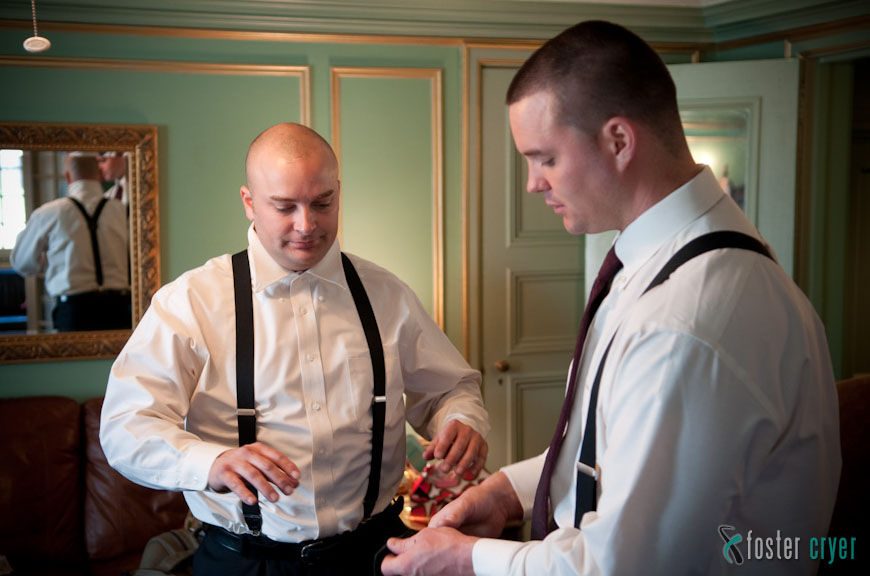 And here's Doug and Amanda taking care of the last little things before their "First Look" …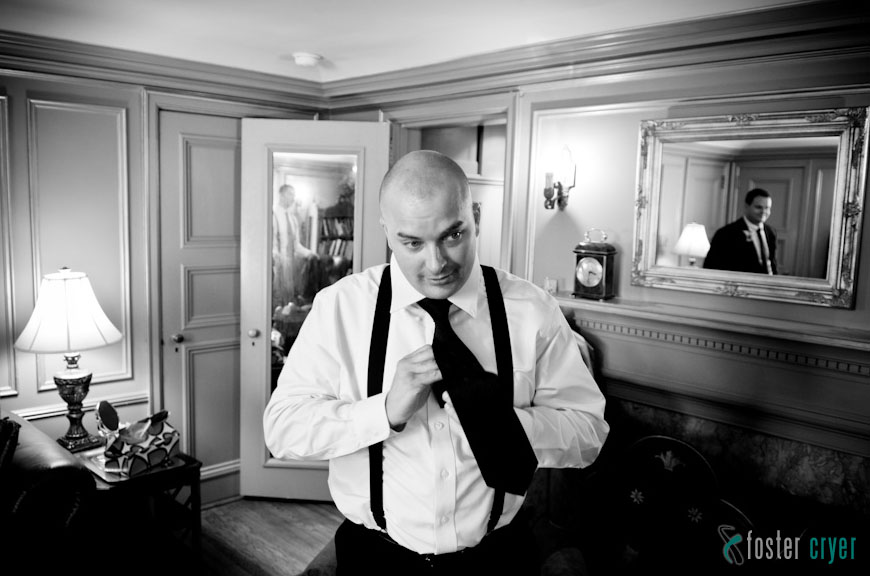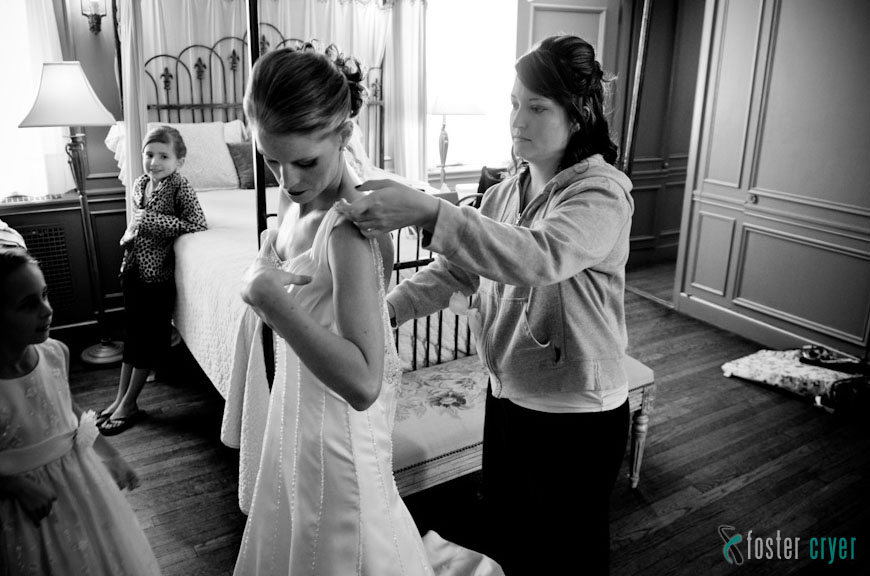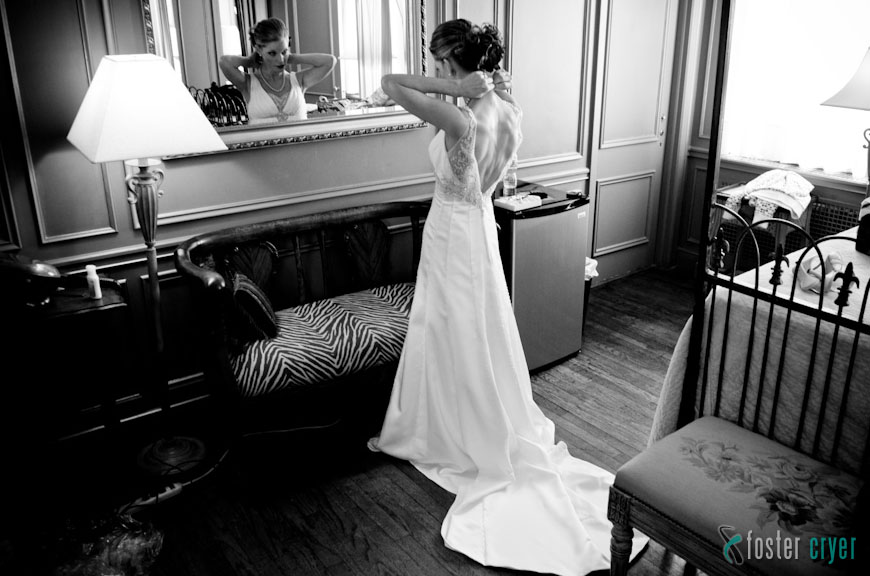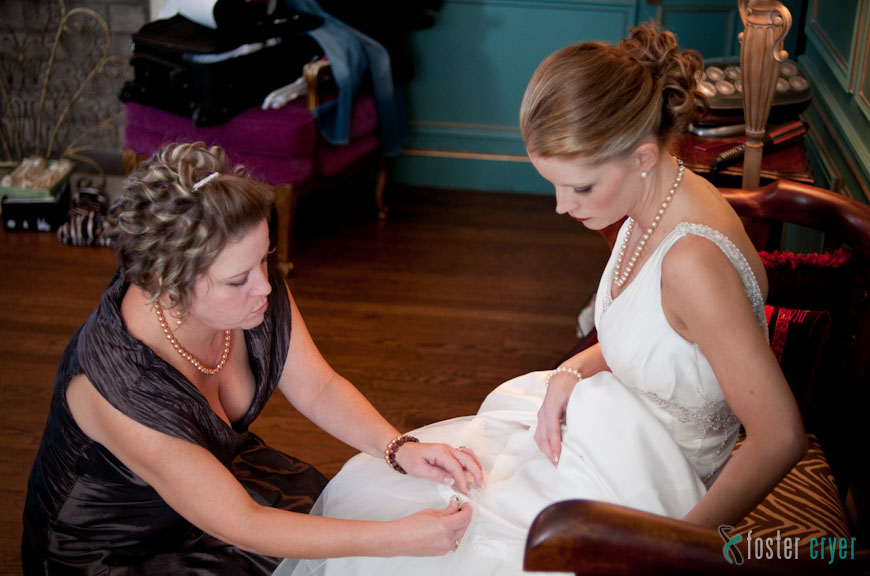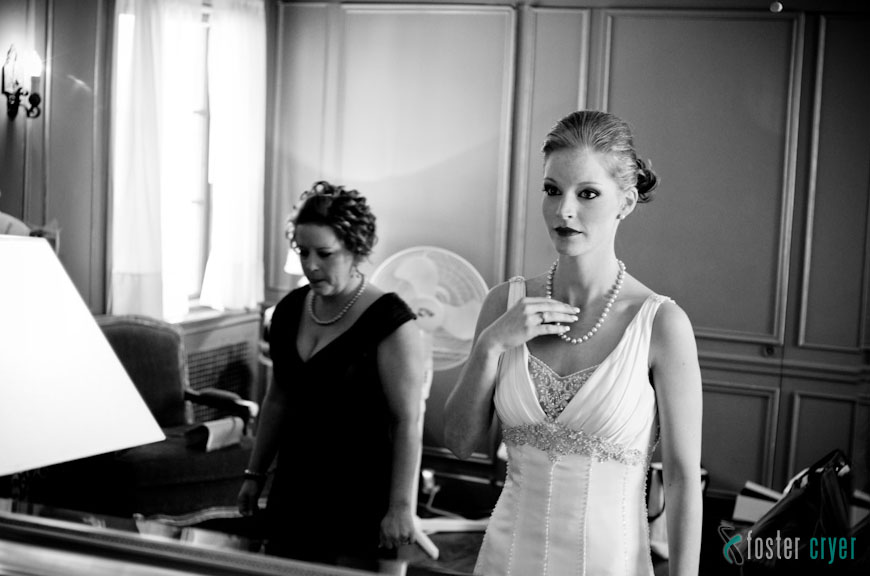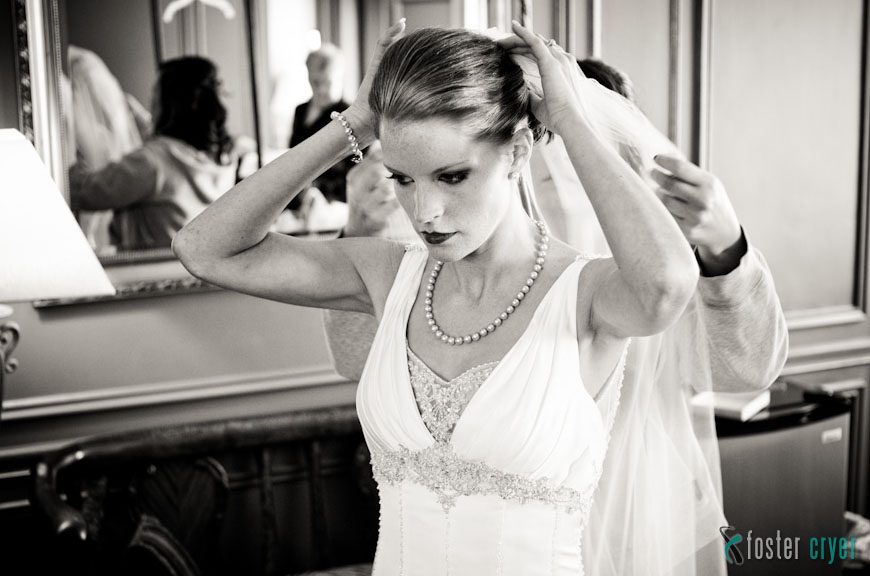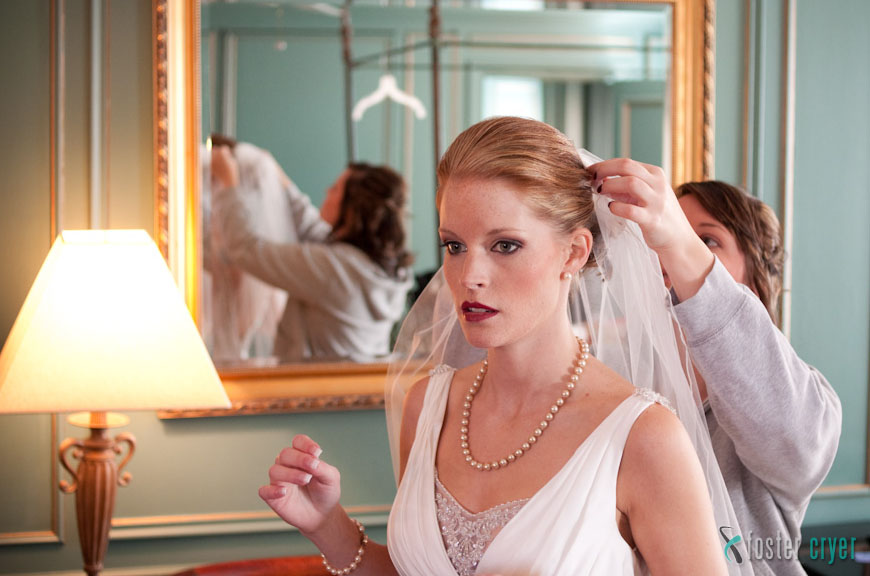 This is one of my top favorites from the day … I love the glow that the lamp gives Amanda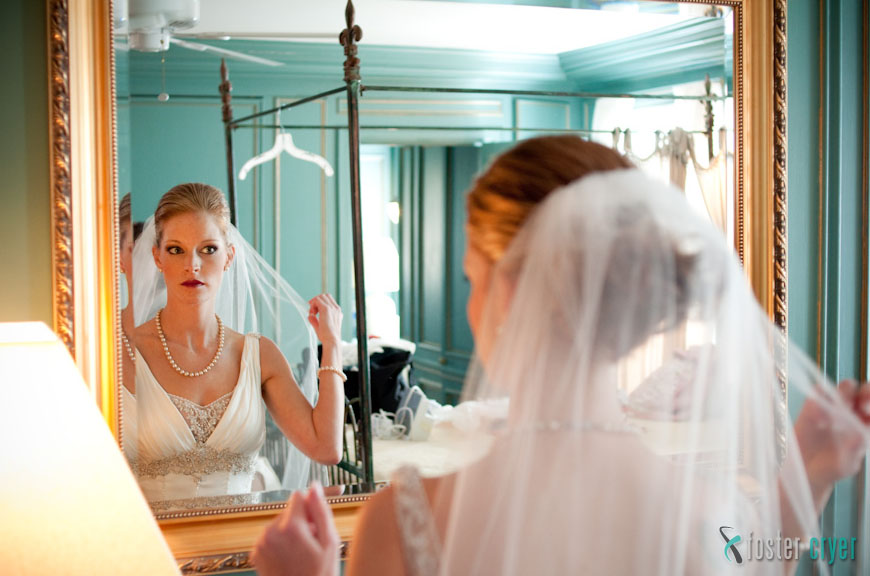 Patti, Amanda's Mom, then made her way over to help the guys …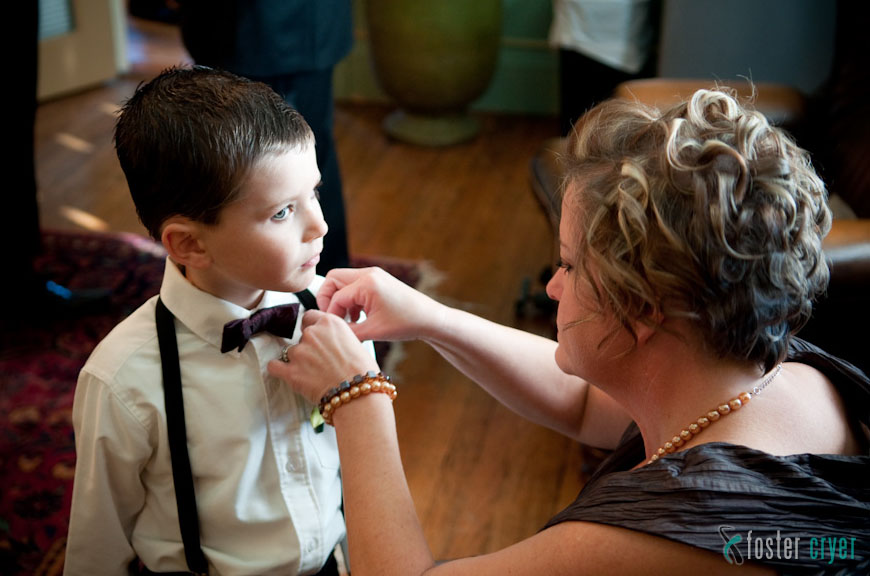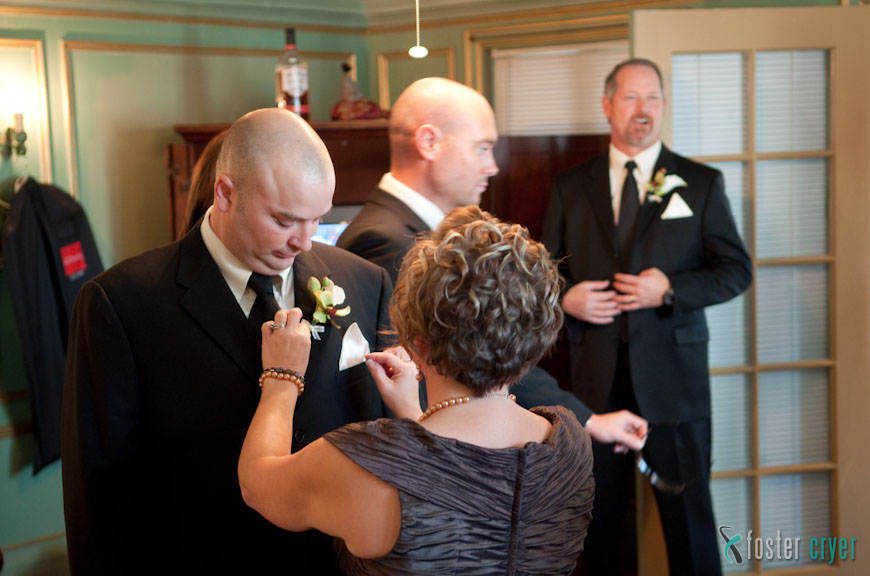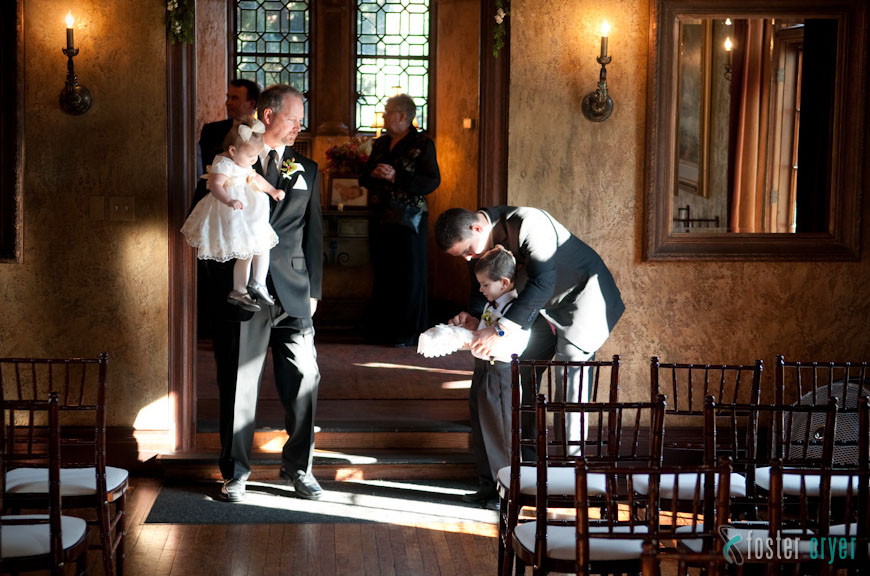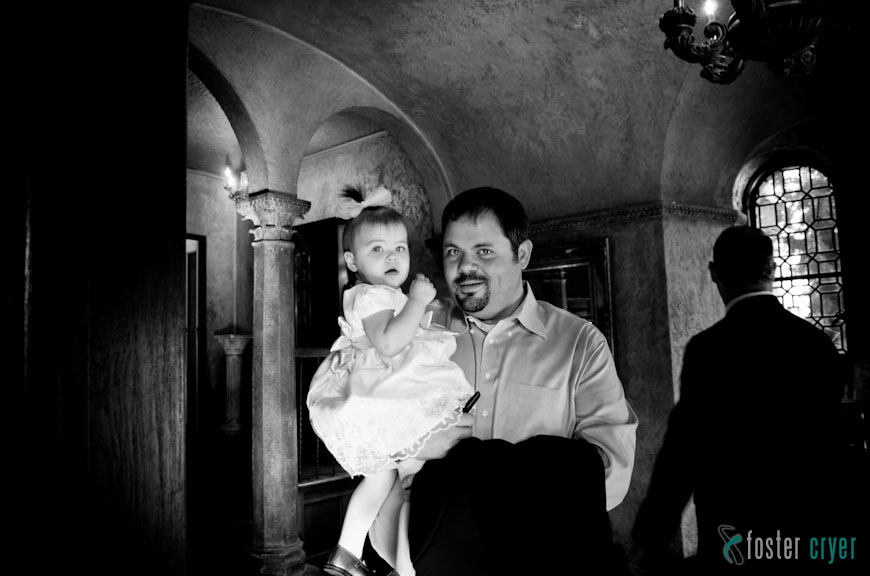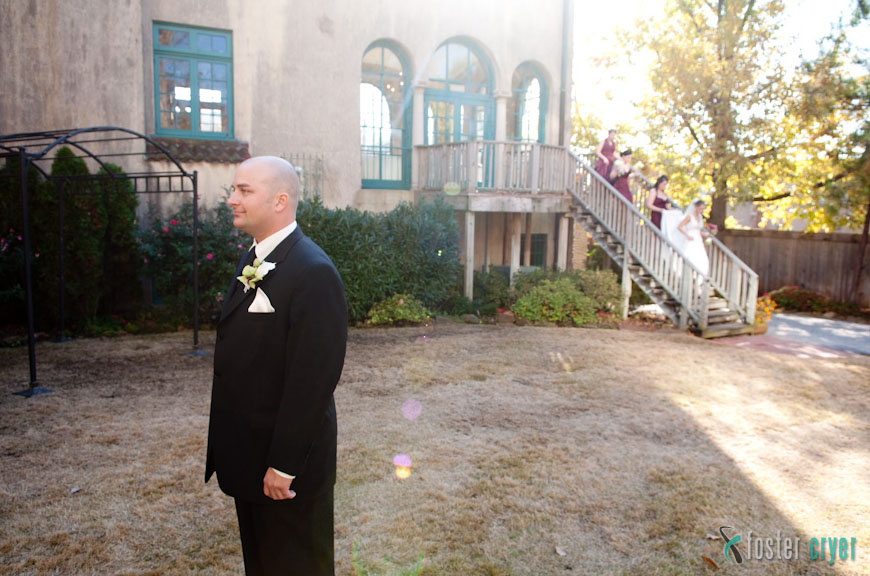 I love the anticipation in Doug's face here …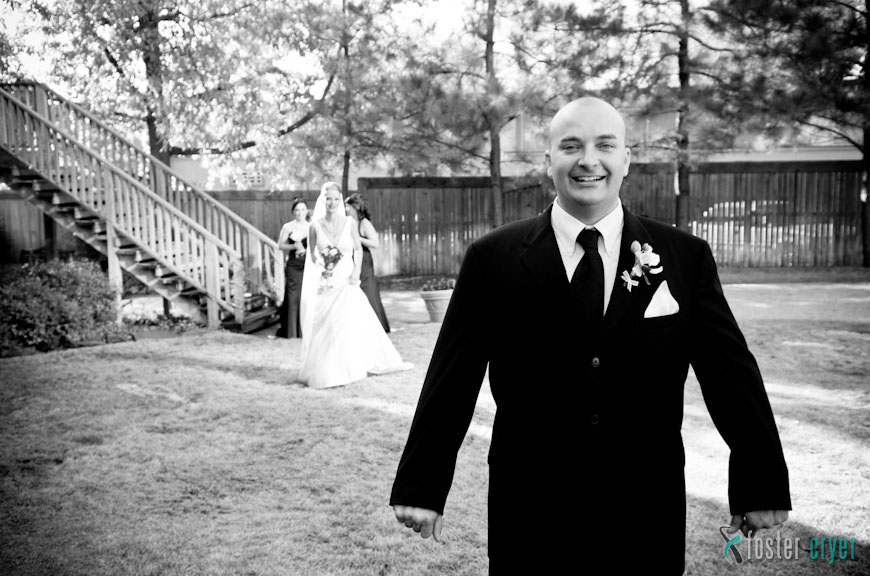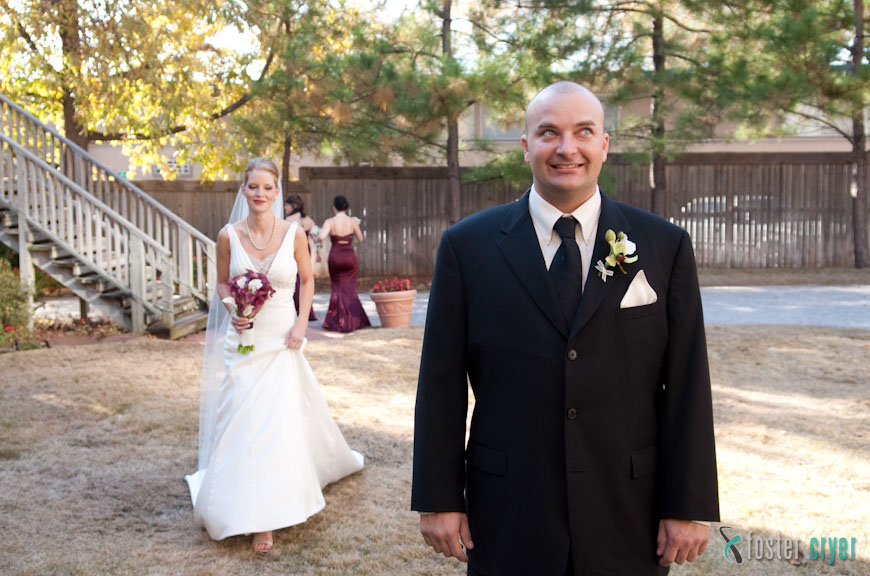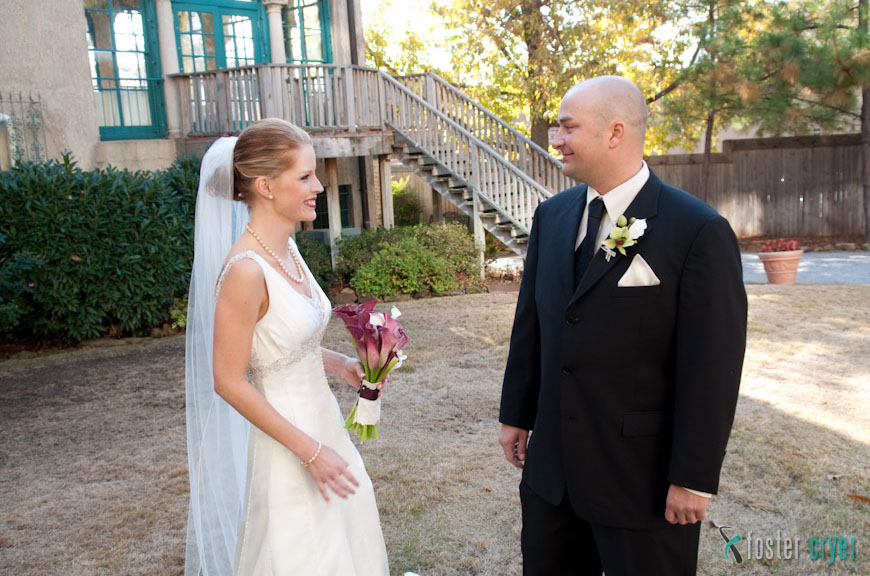 The whole day was filled with a lot of smiles and tons of great moments …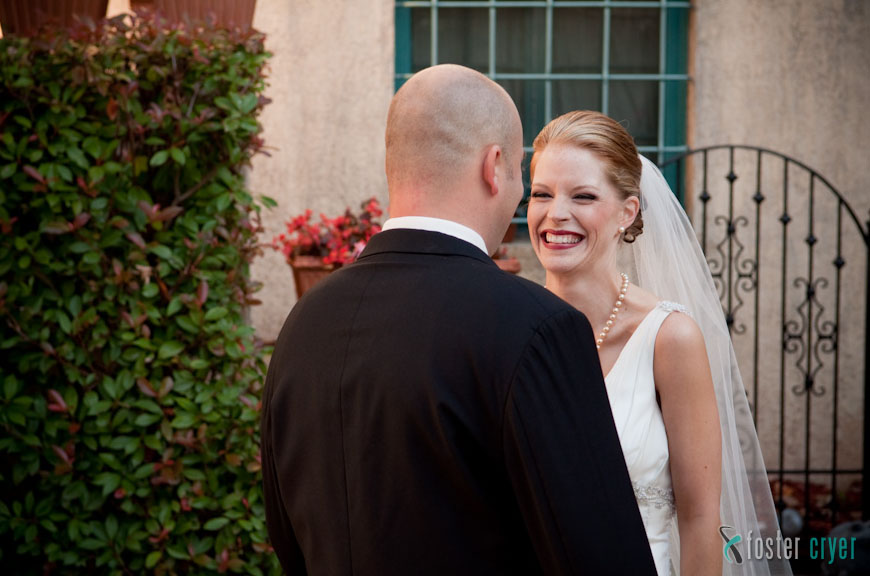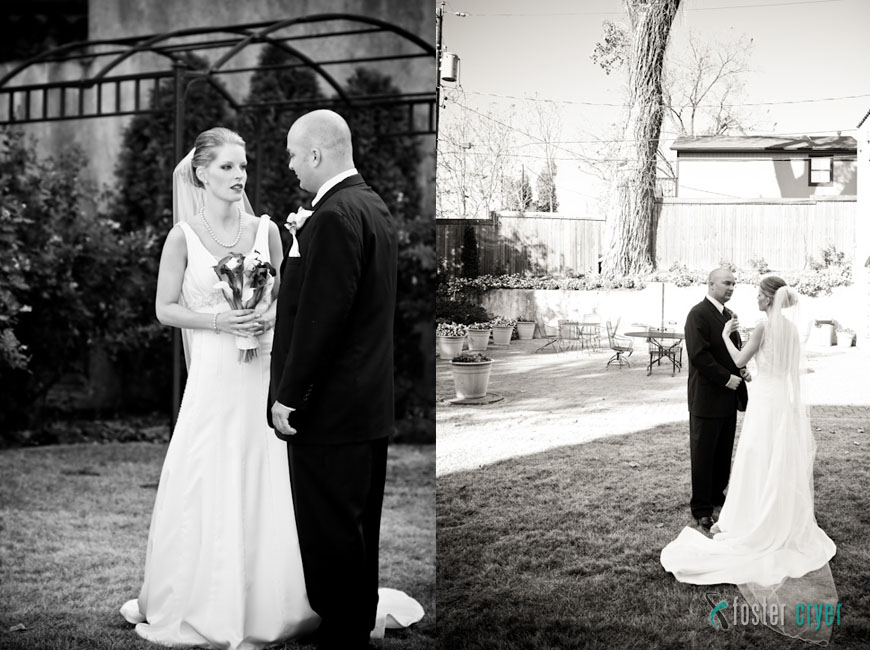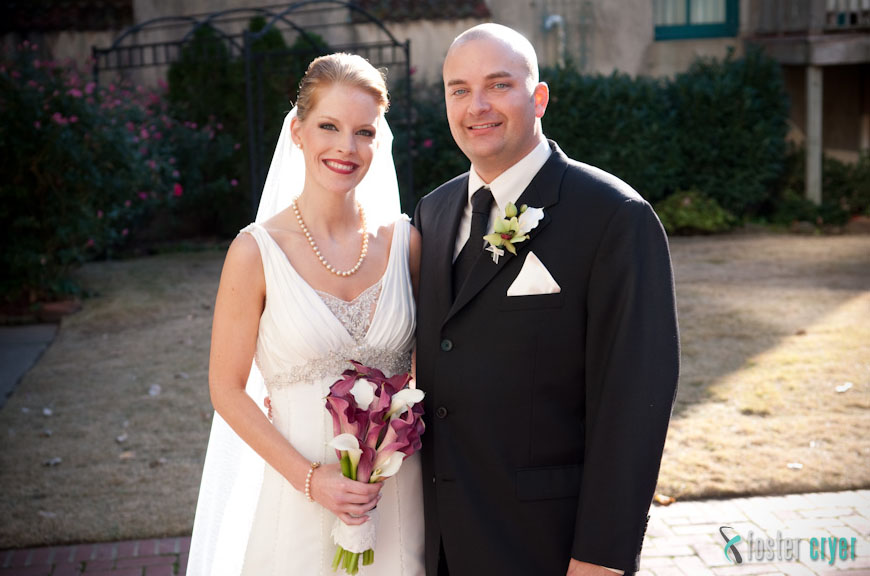 The grounds at the Dresser Mansion were absolutely beautiful and provided a perfect backdrop …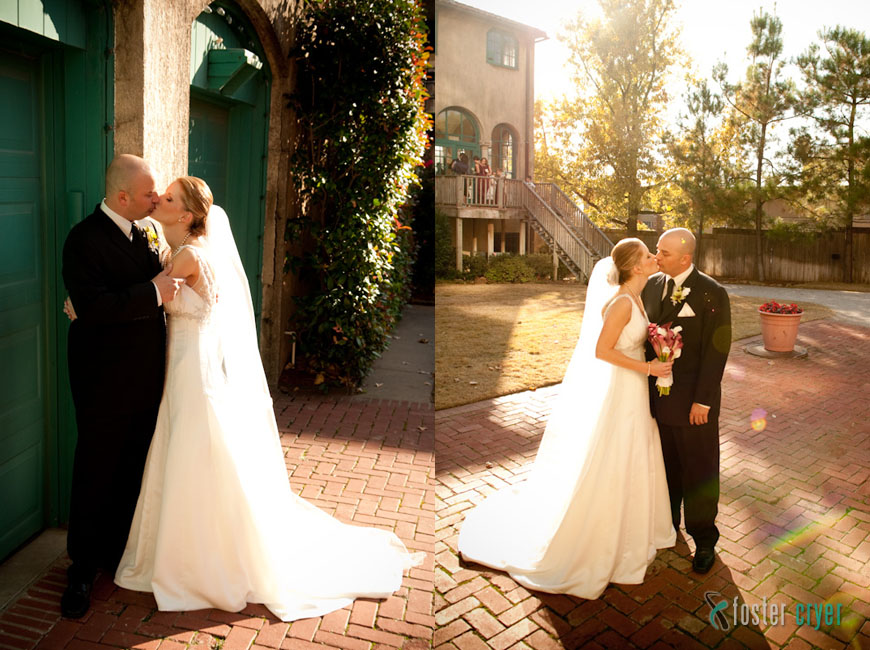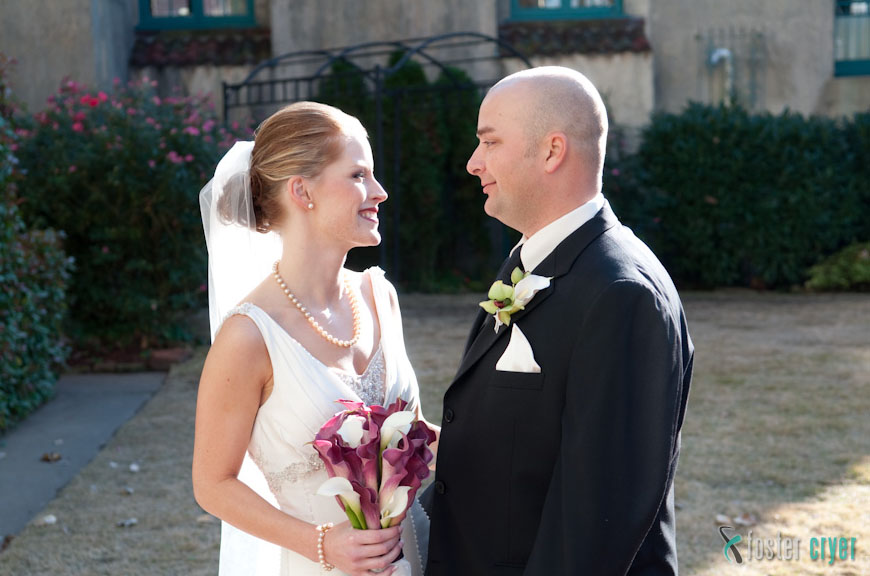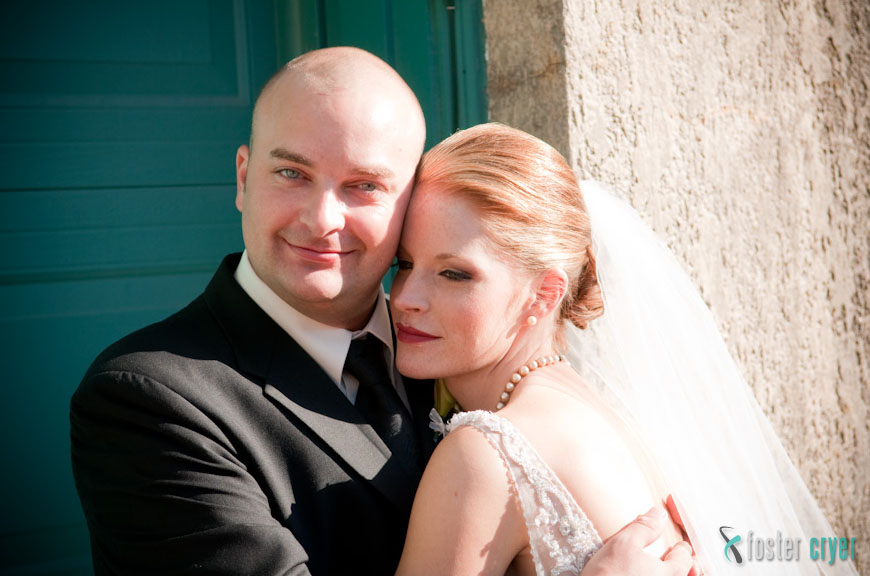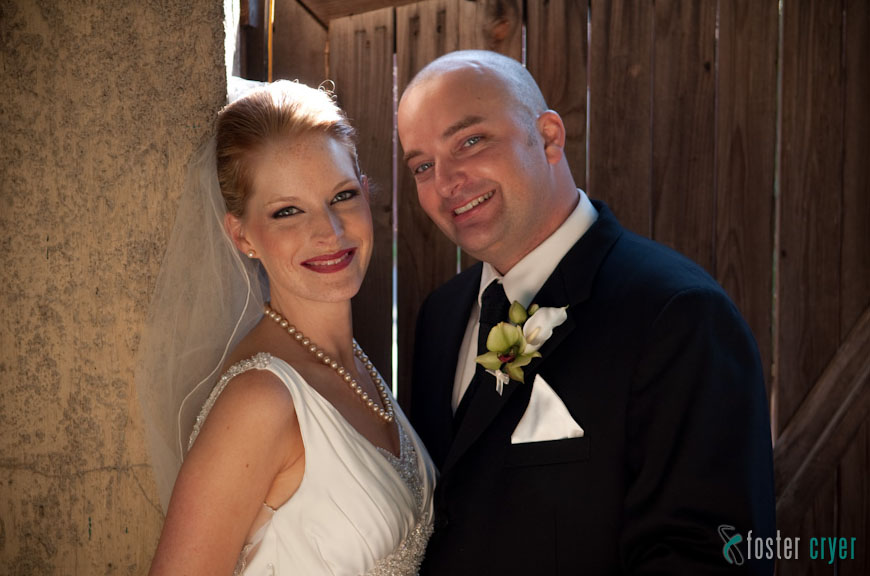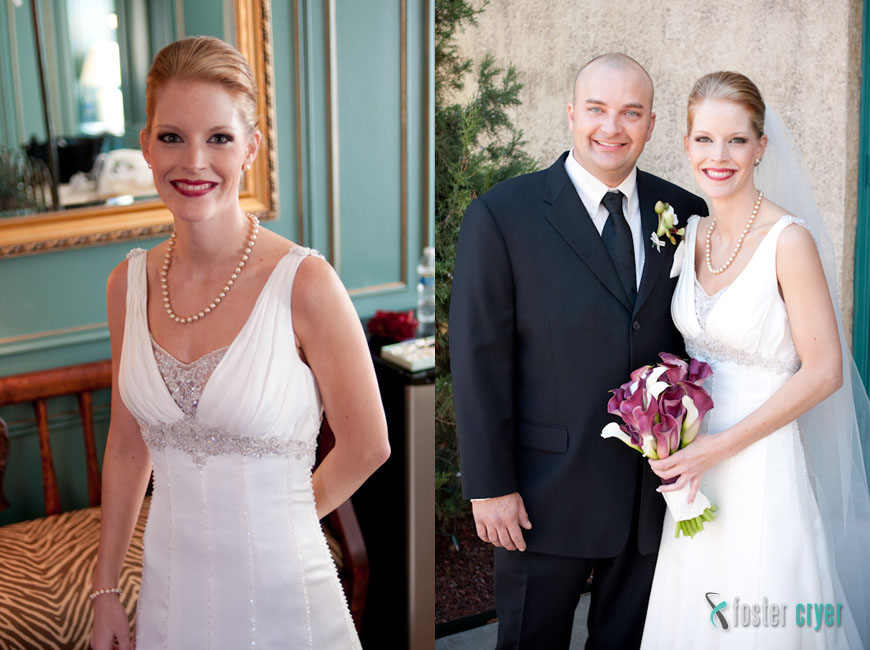 This is another one of my favorites … Doug & Amanda pull the serious look off pretty good if you ask me …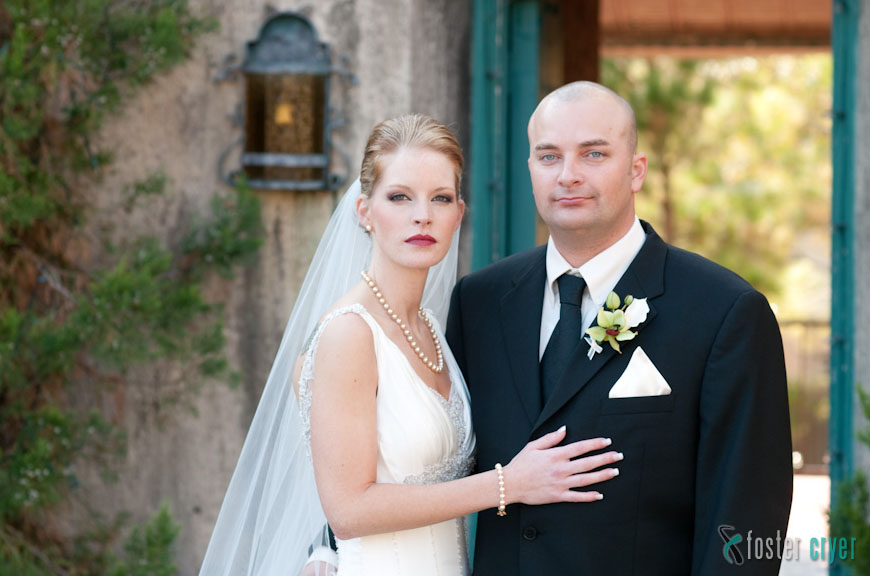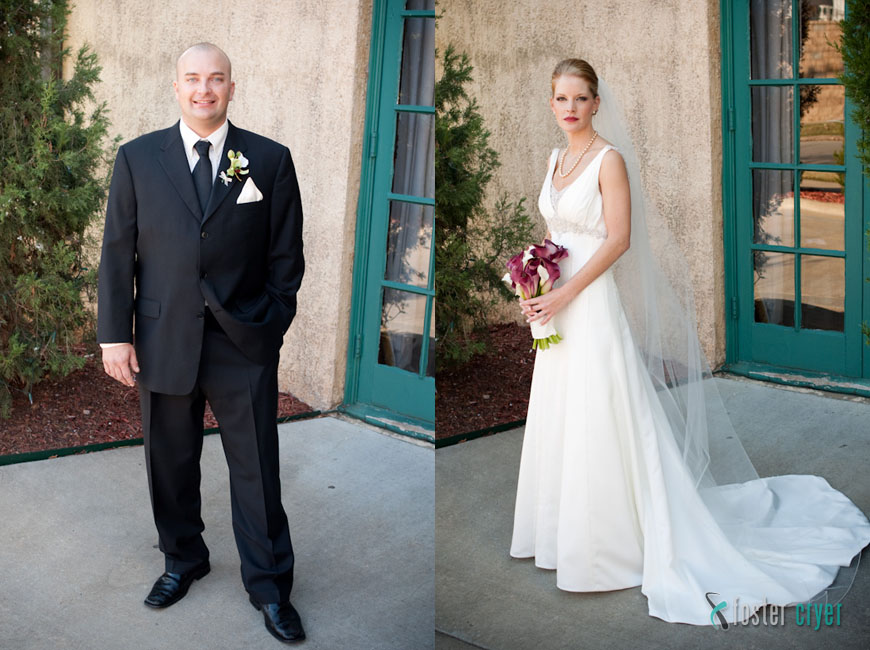 Here are a few pics of all the kiddos that were in the wedding …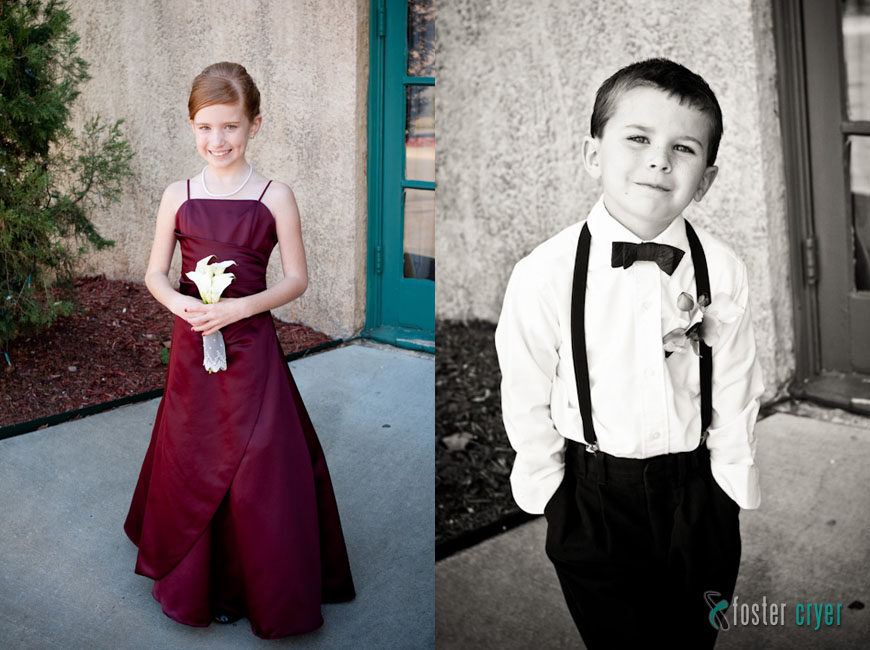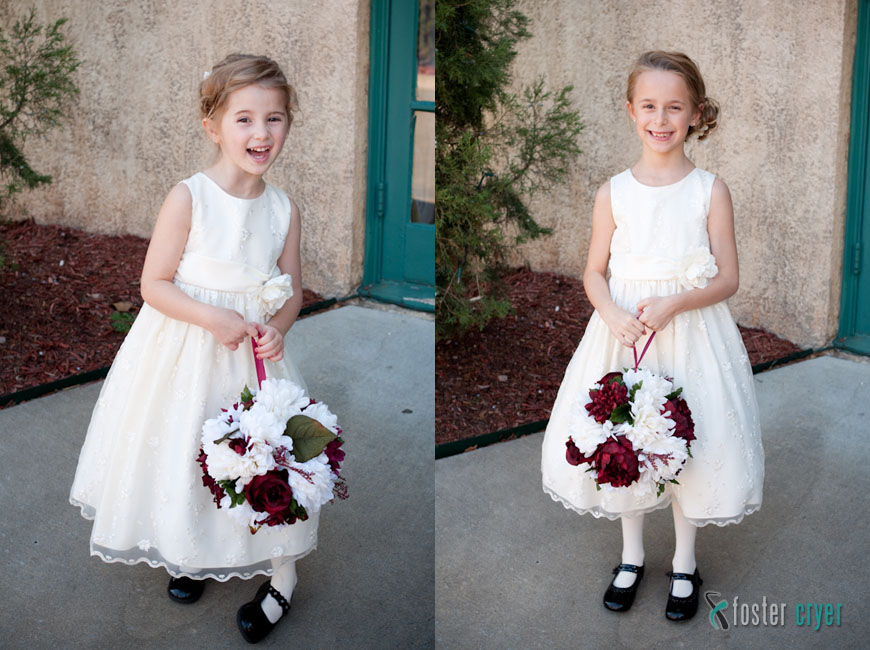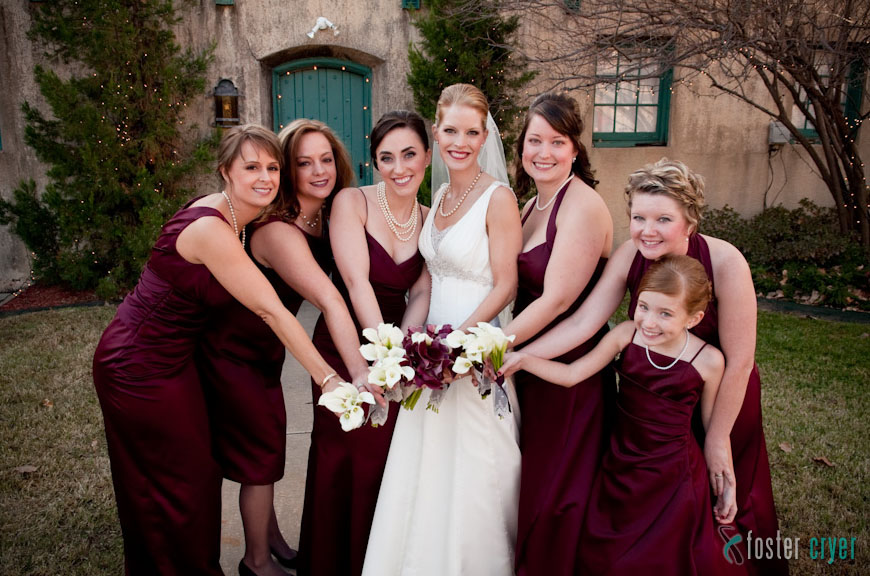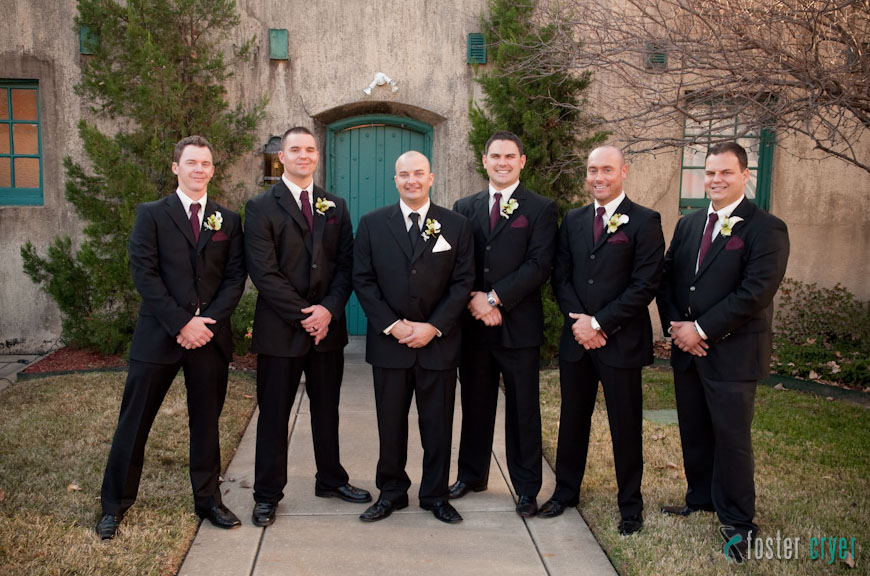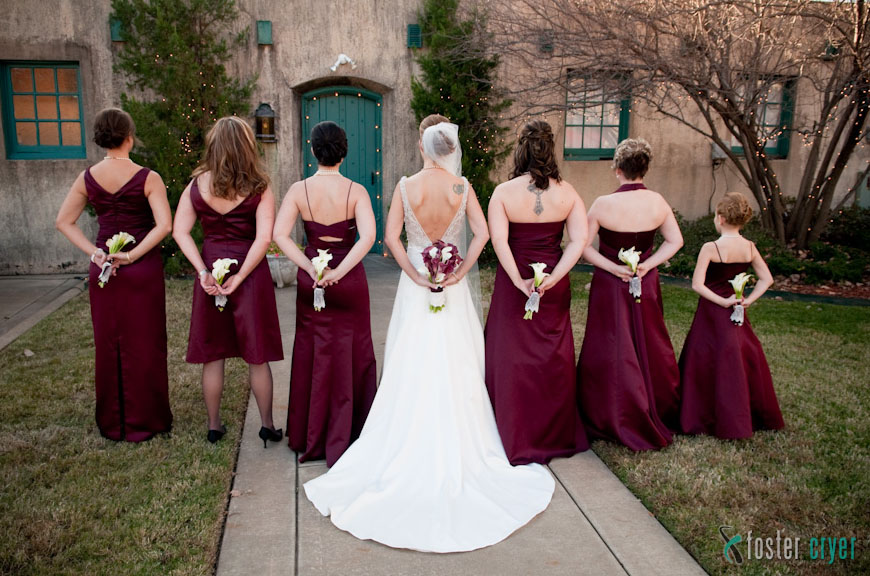 I love these two! It shows Amanda with two very important men in her life … both her Dad and future husband were all smiles …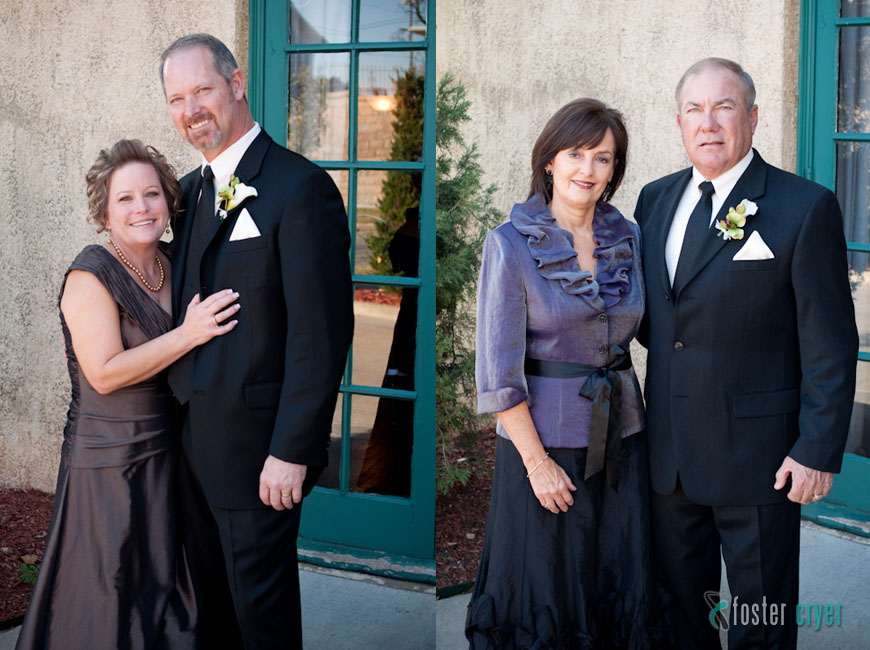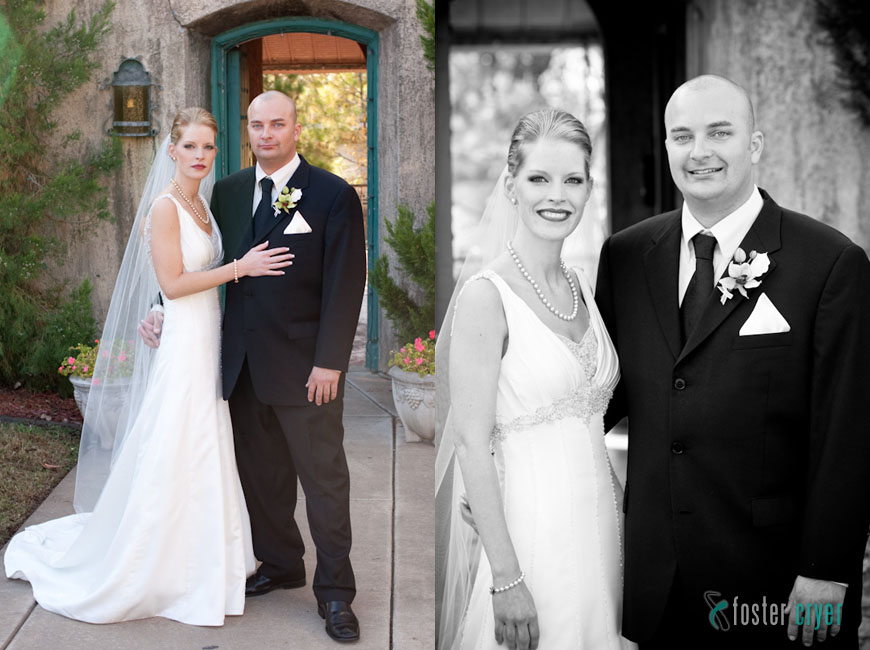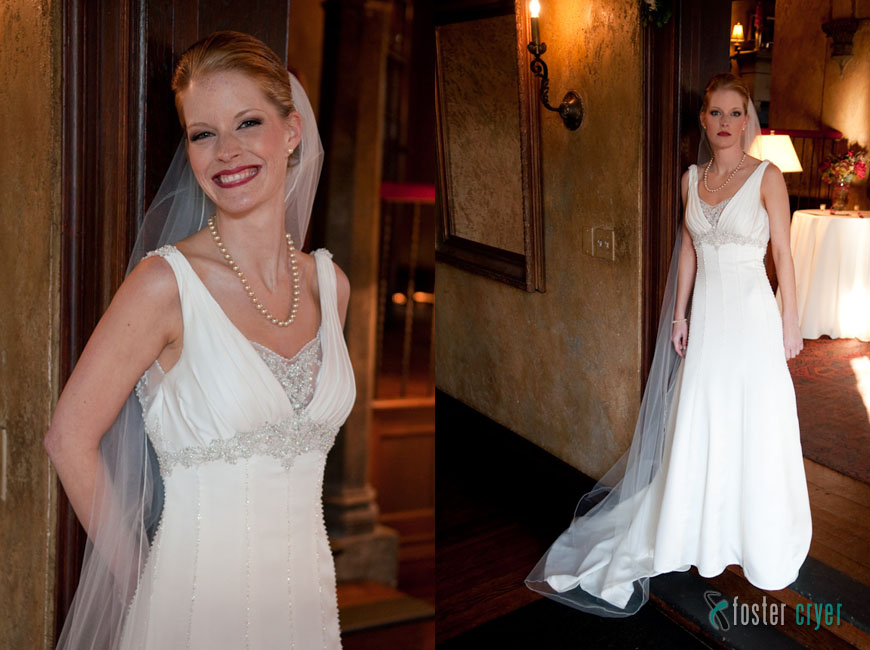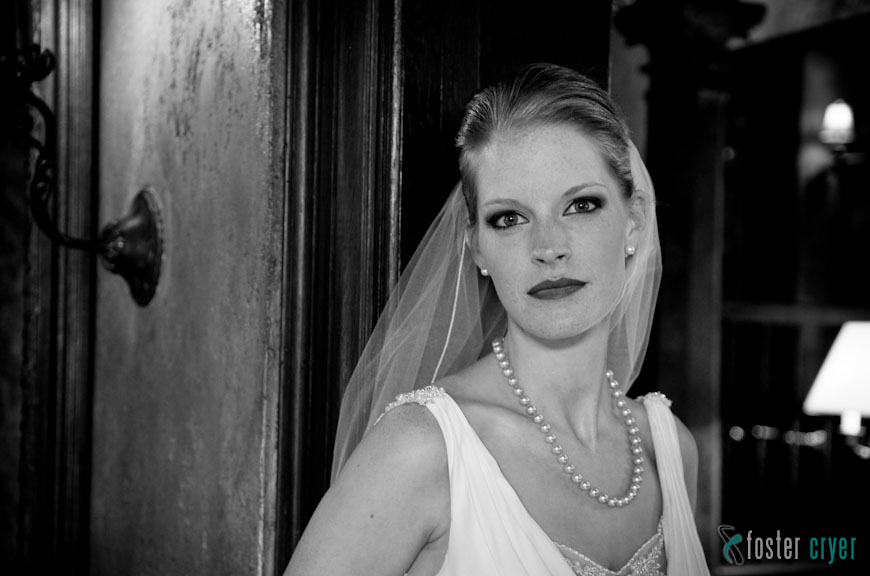 These next two are my favorites from the day … the picture right below just screams CANVAS!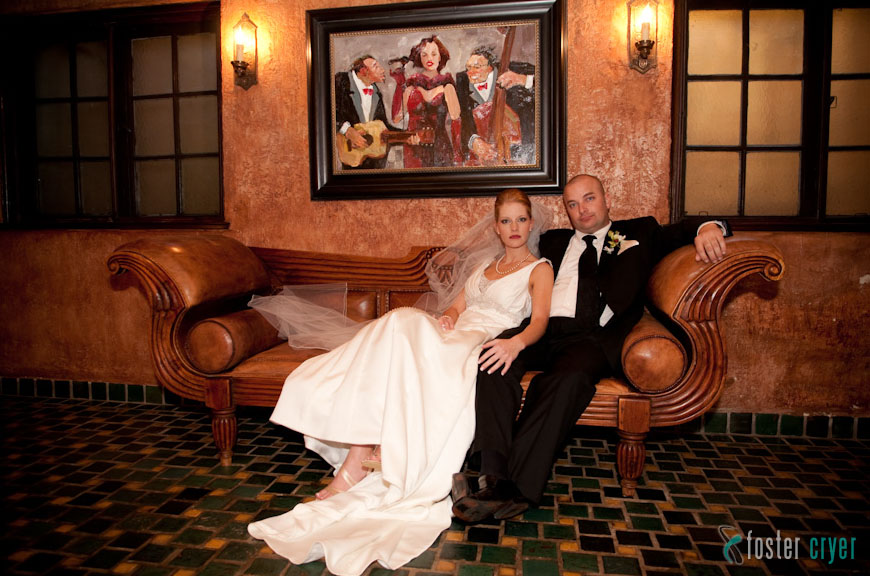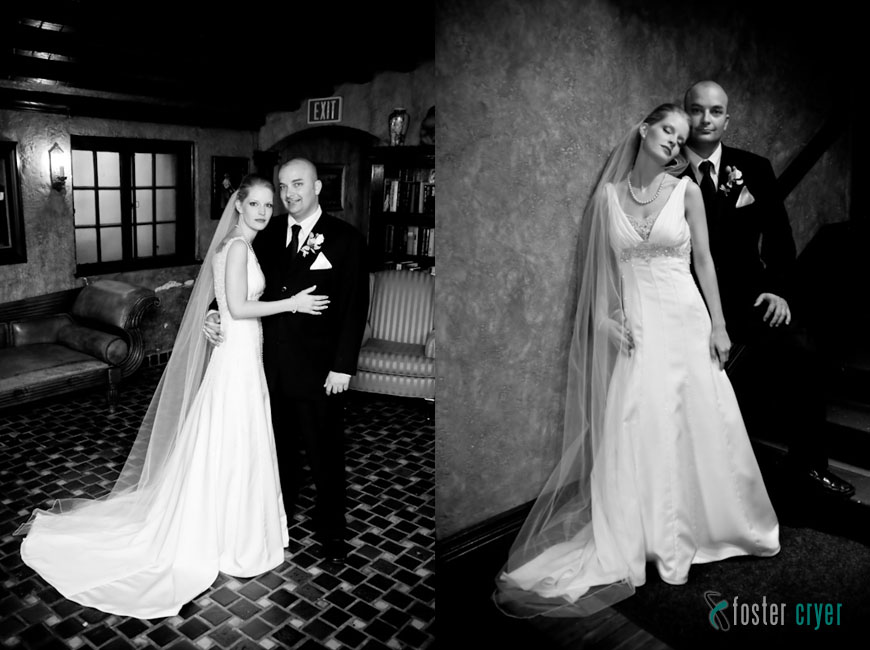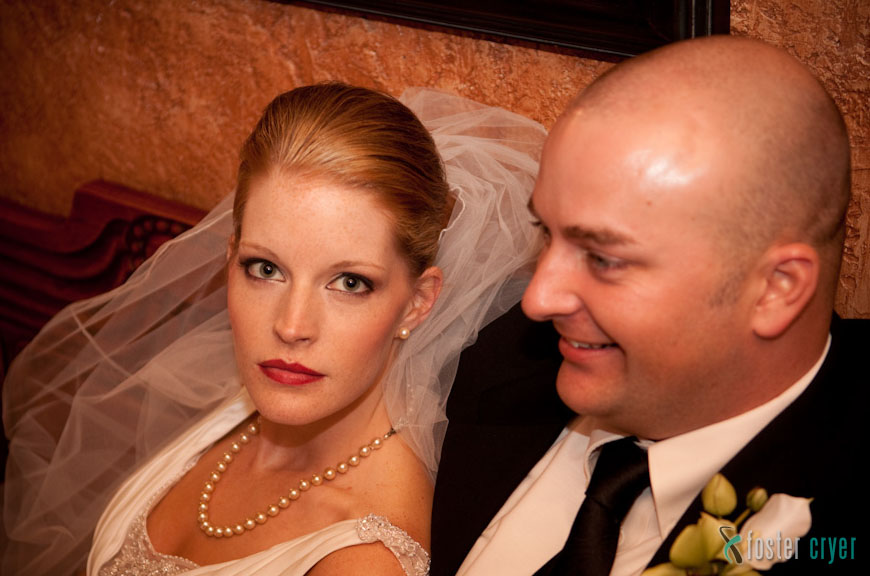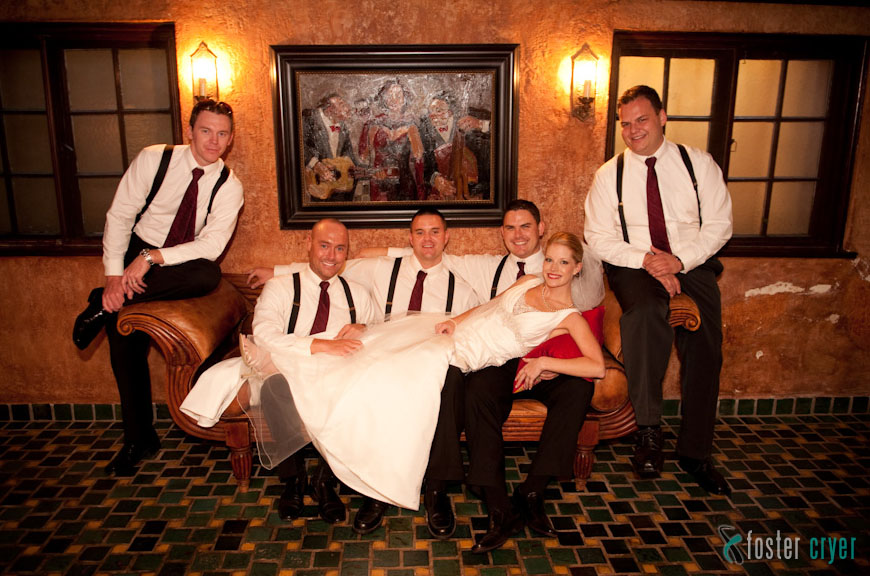 And then it was time for the wedding …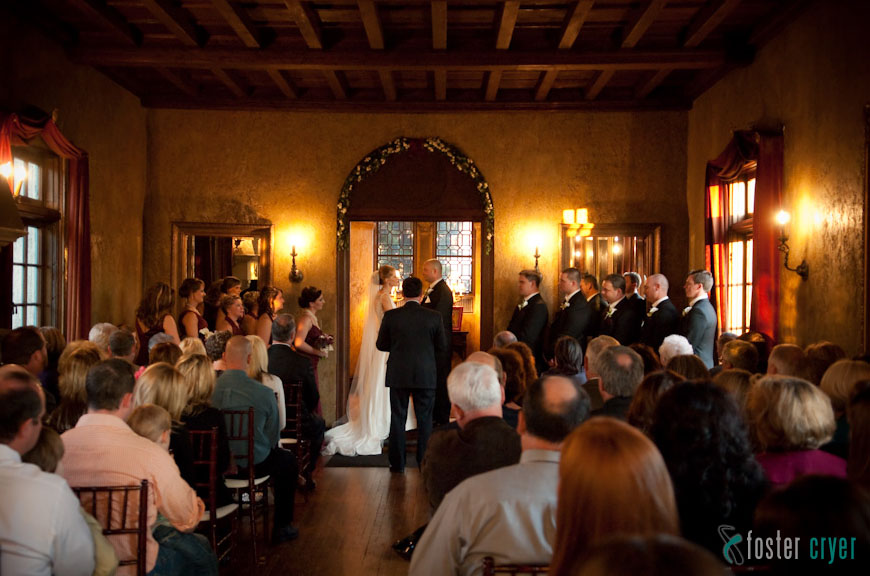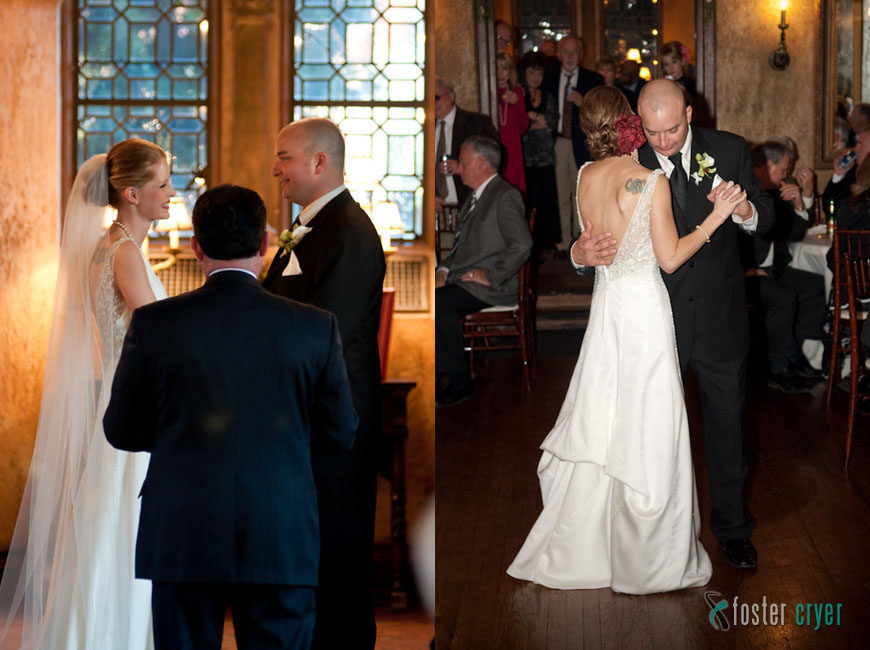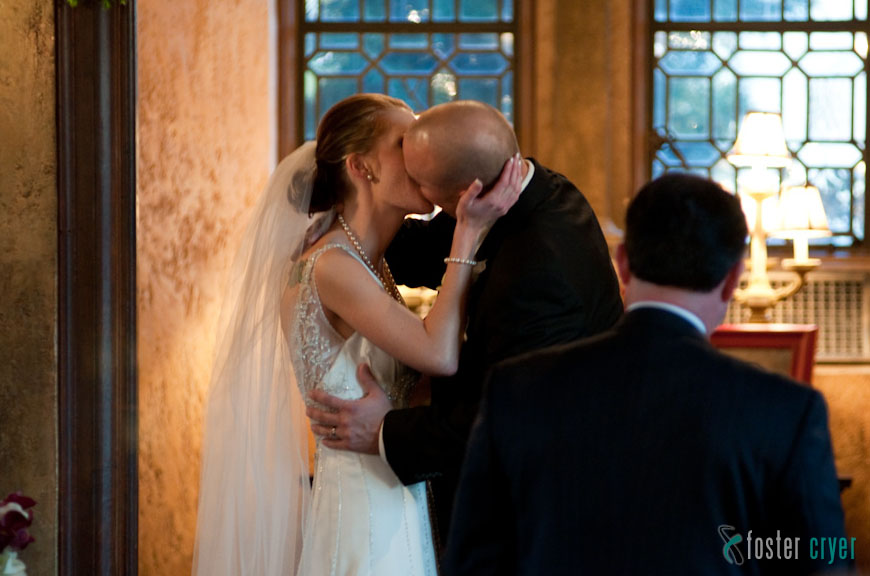 The kids were pretty wore out after the wedding was over … or at least they were good at pretending …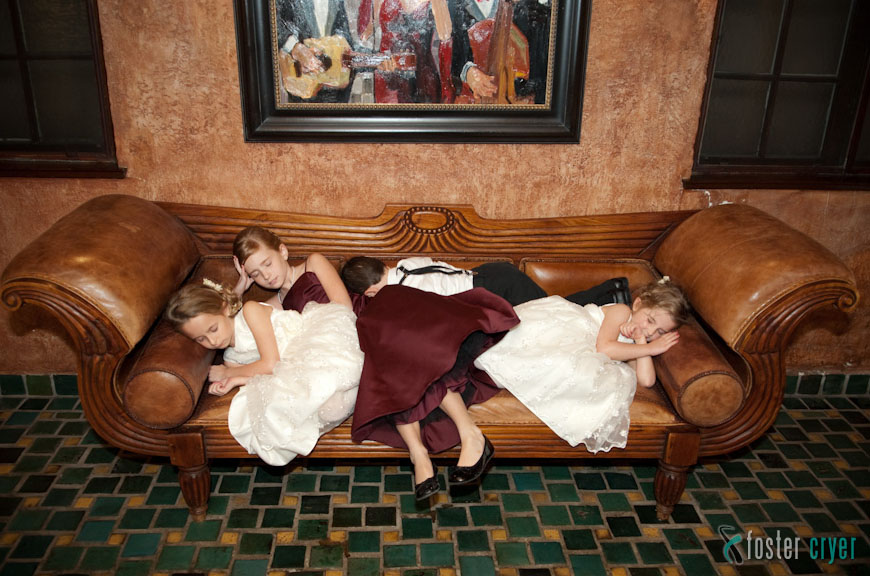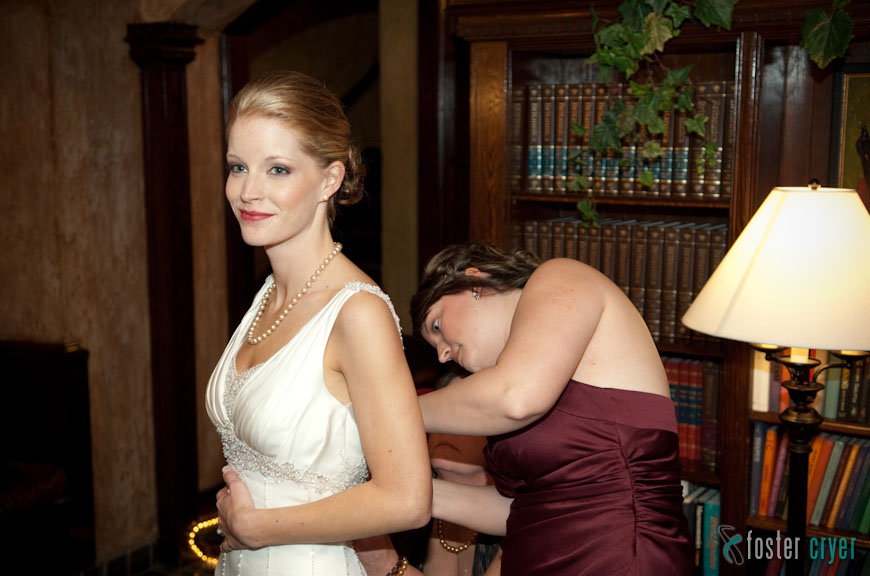 Here's the 1st Dance …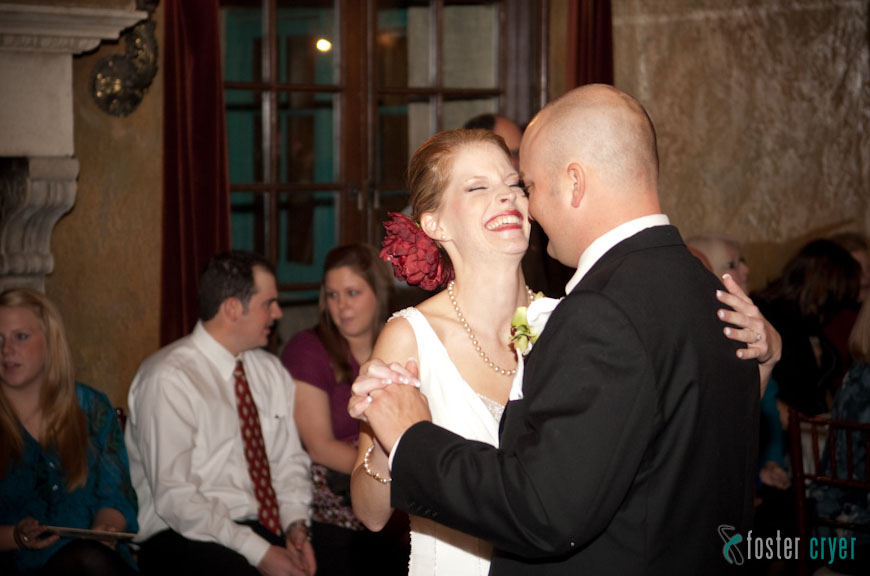 And then the Father-Daughter, Mother-Son, and Mother-Daughter dances …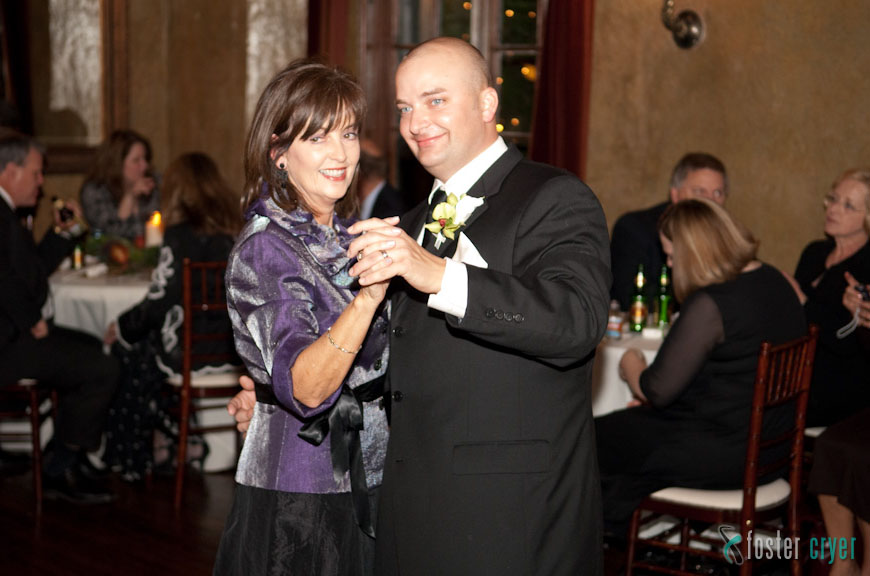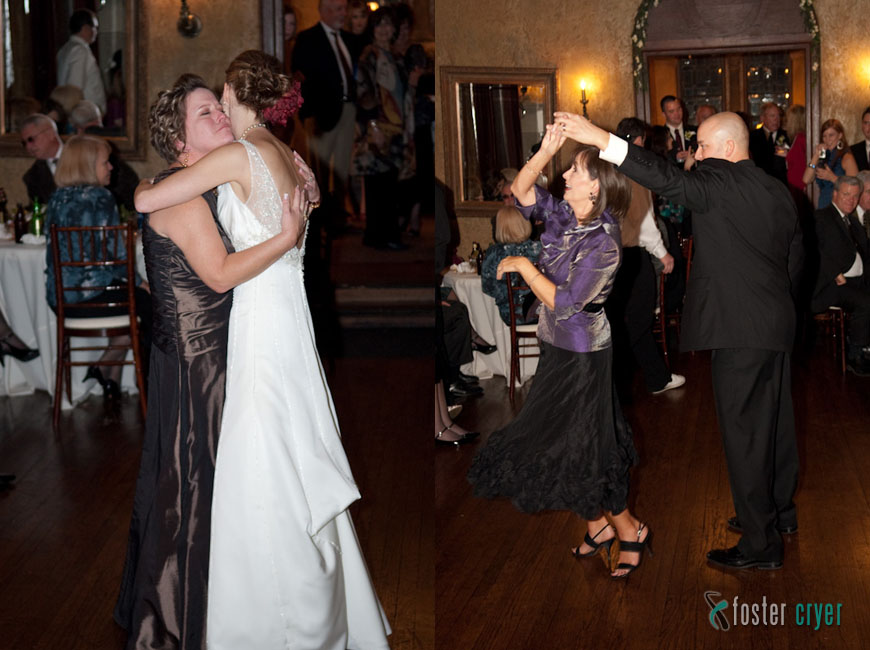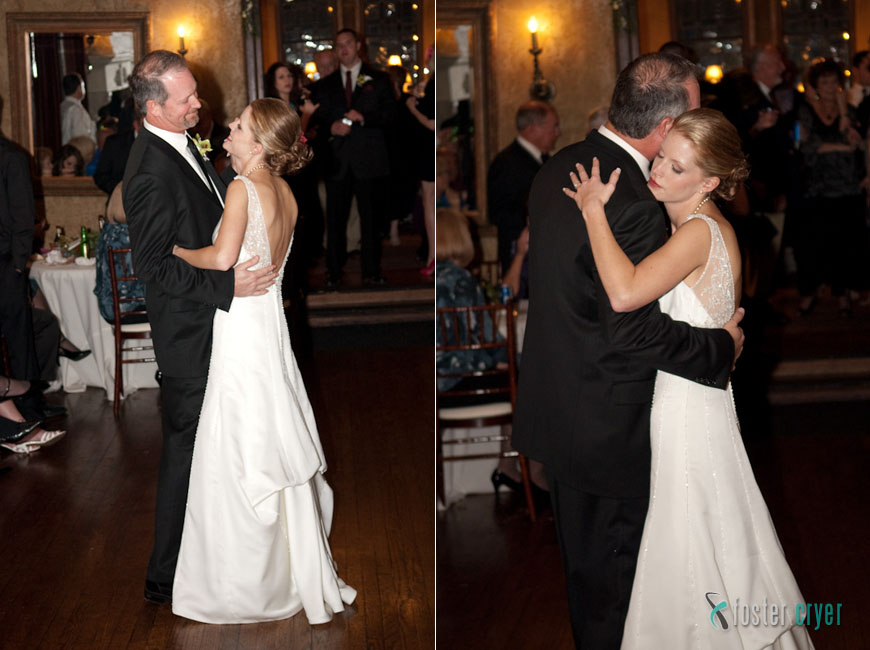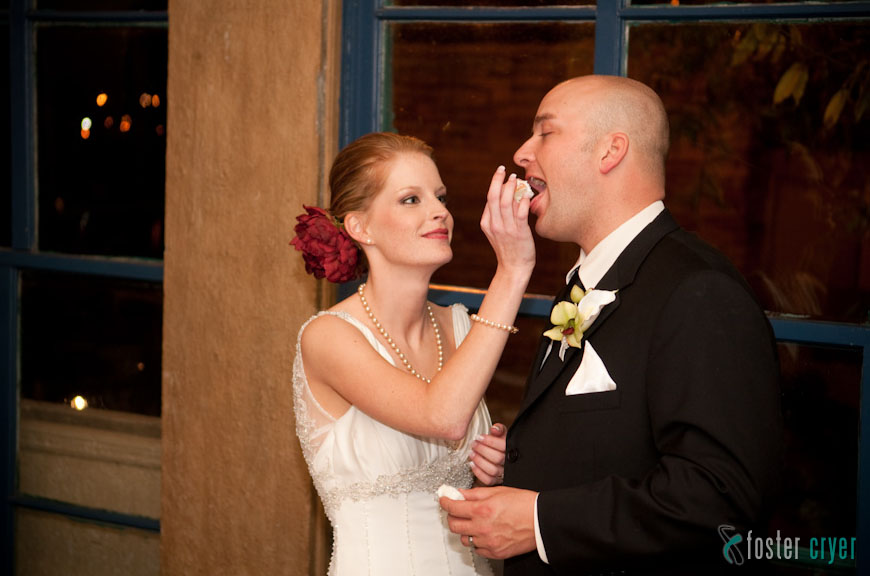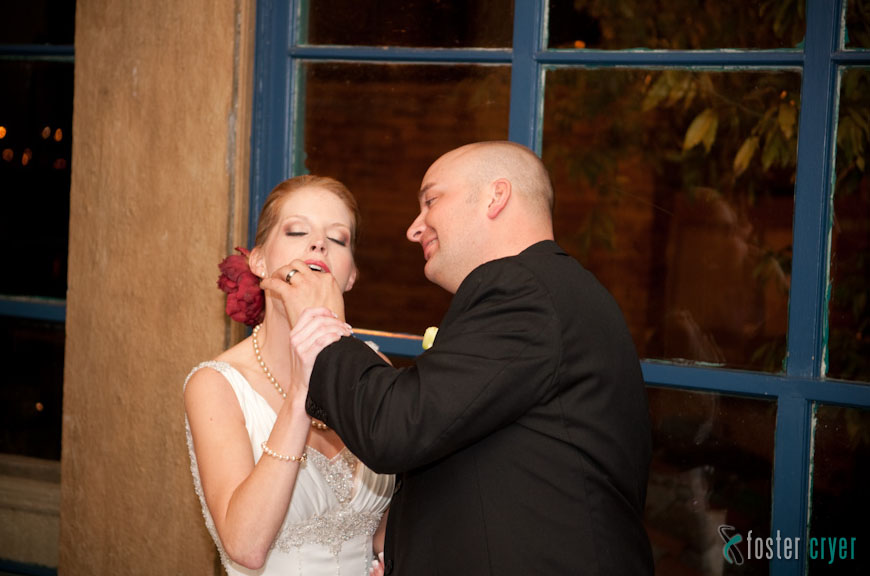 As much as I want to post more dancing photos and videos, I'll let the guilty remain anonymous … you know who you are!!!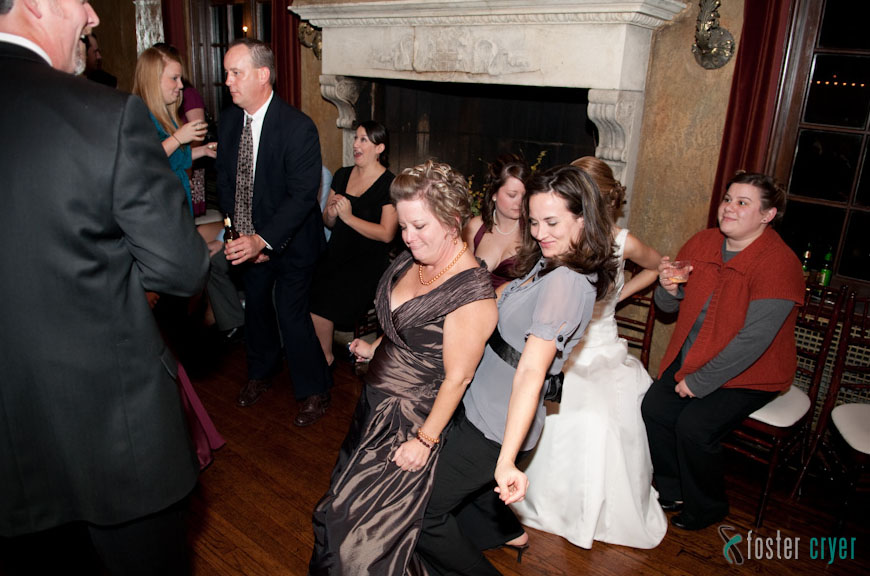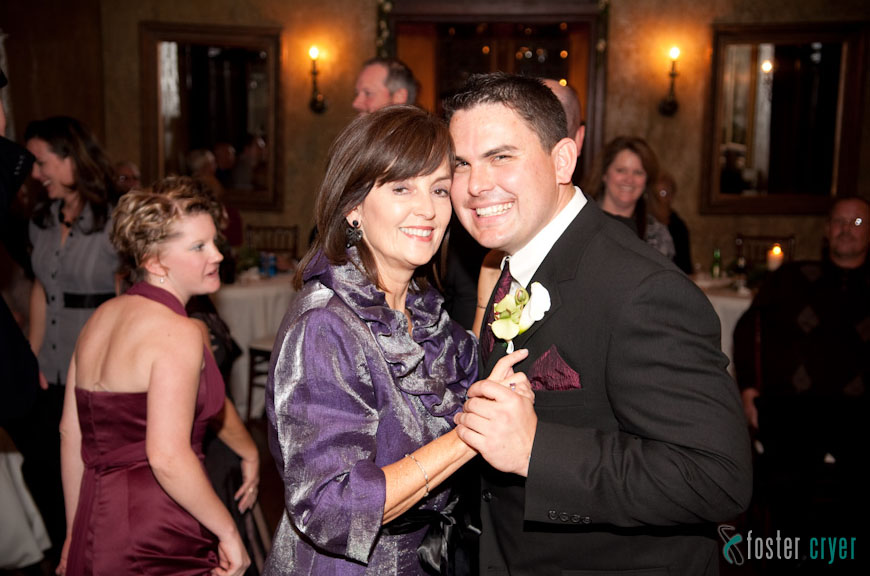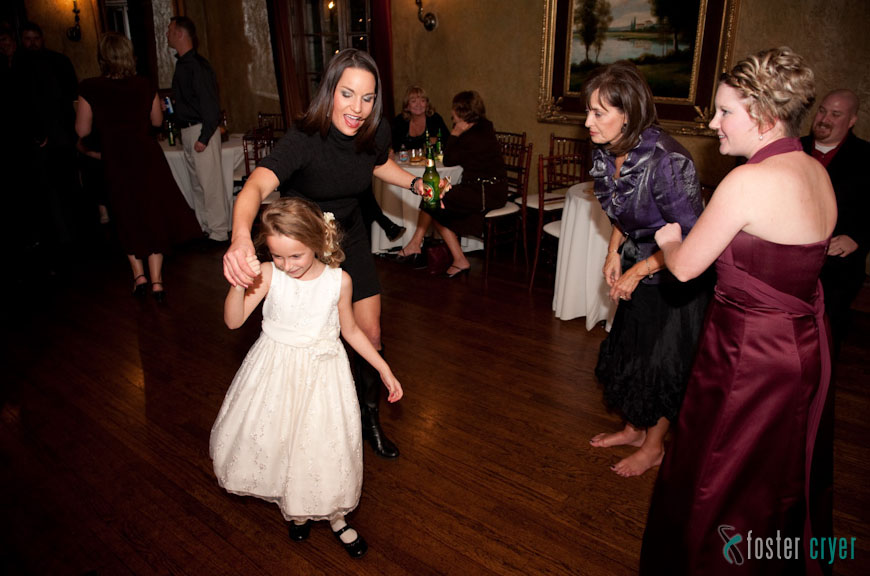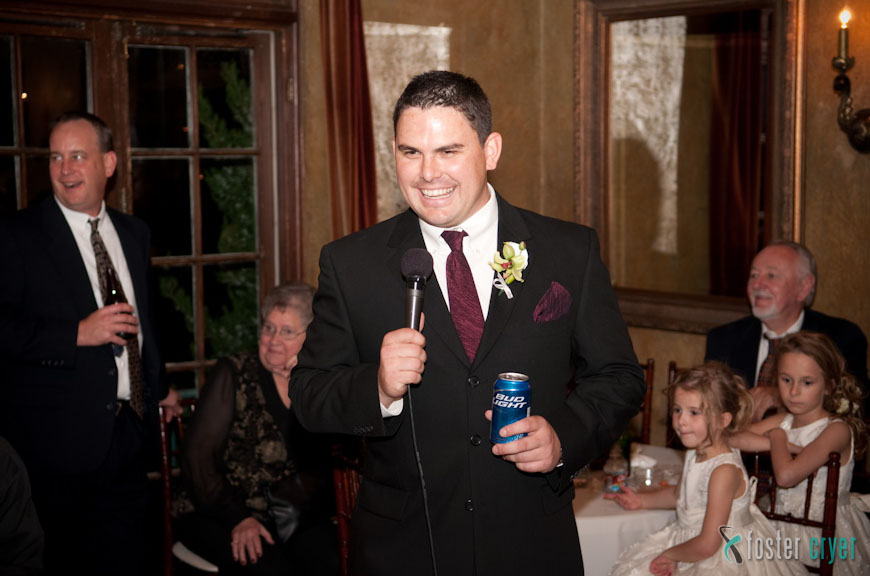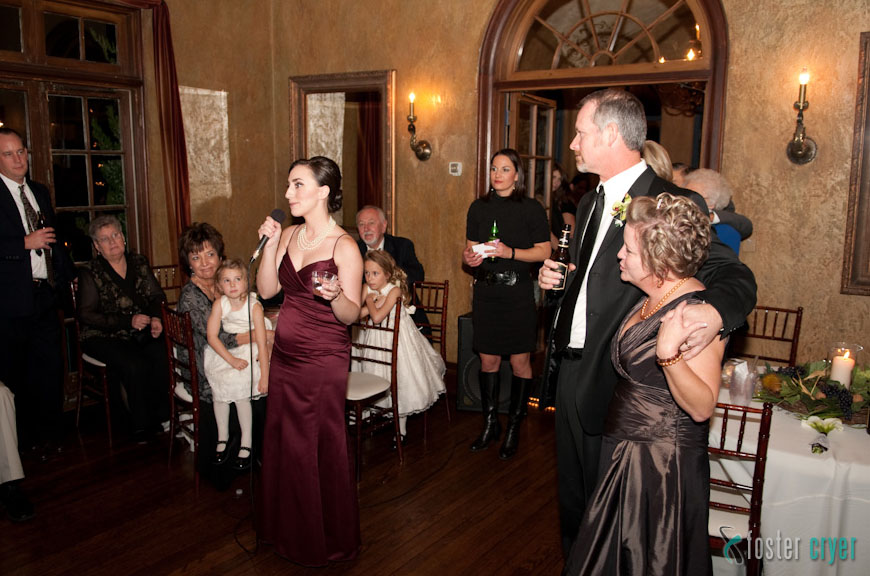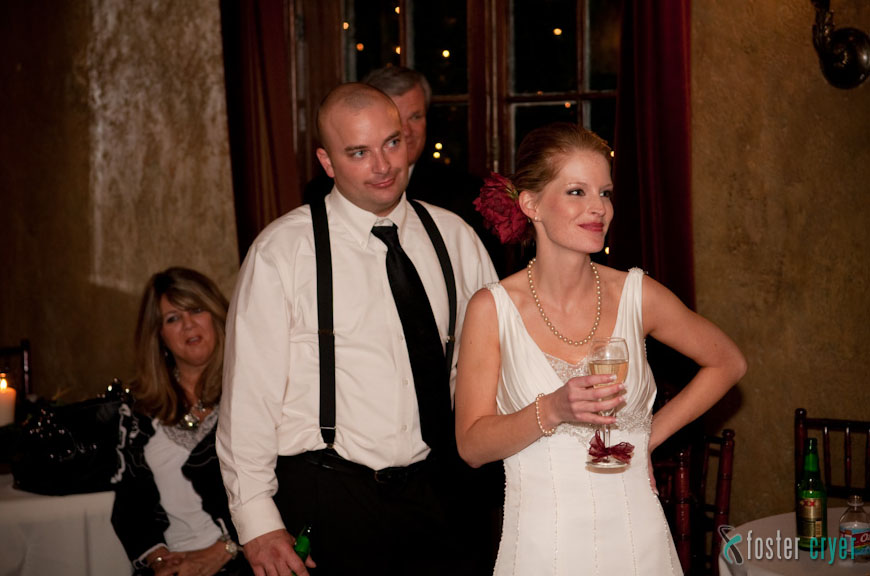 These two little girls were going non-stop all night long and kept the dance floor alive …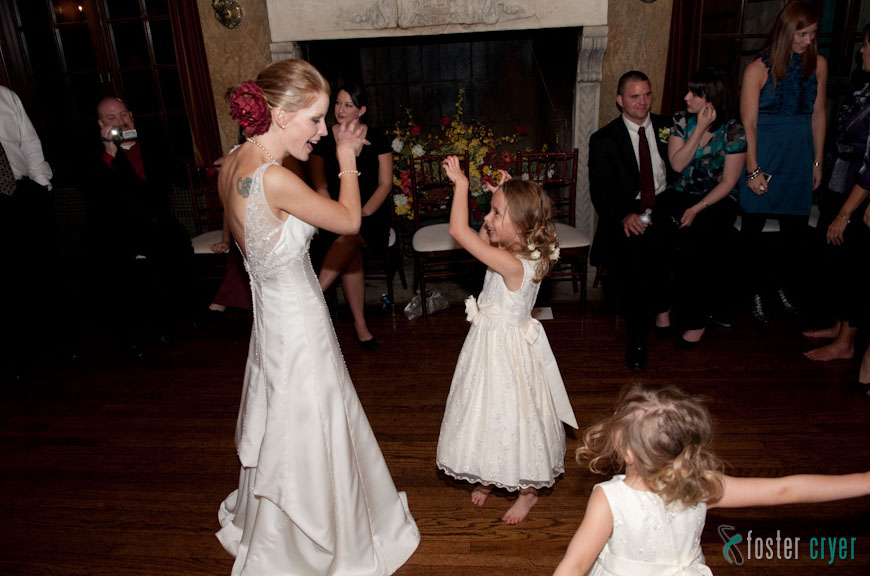 I'm not sure what I did, but I did something wrong … Sorry Beth …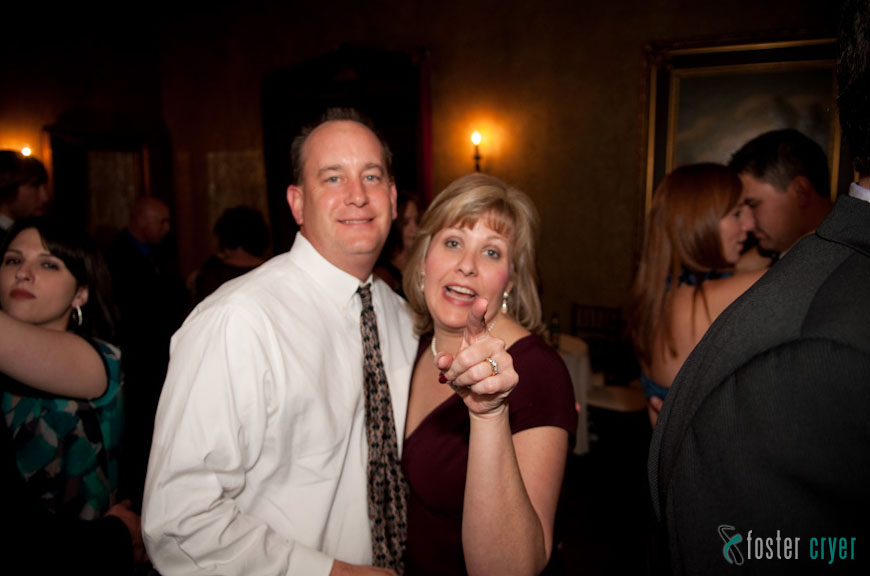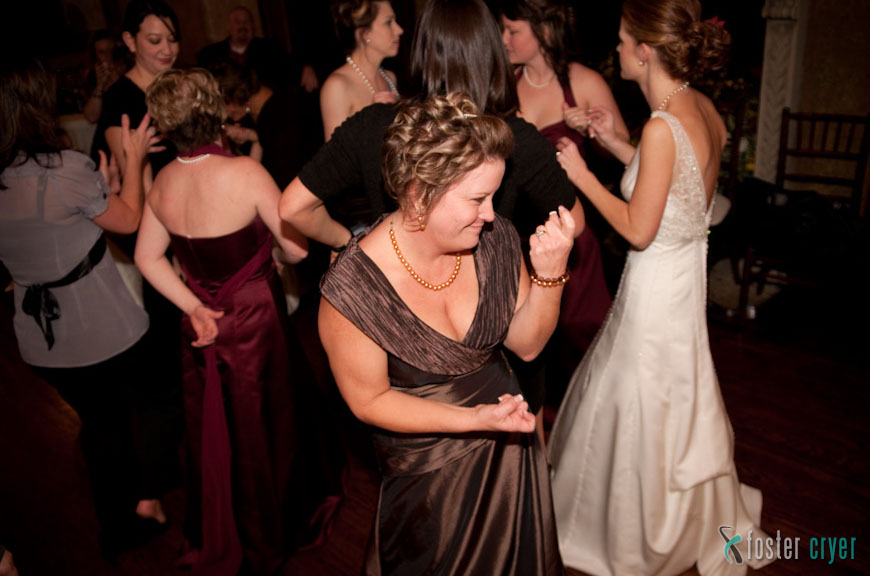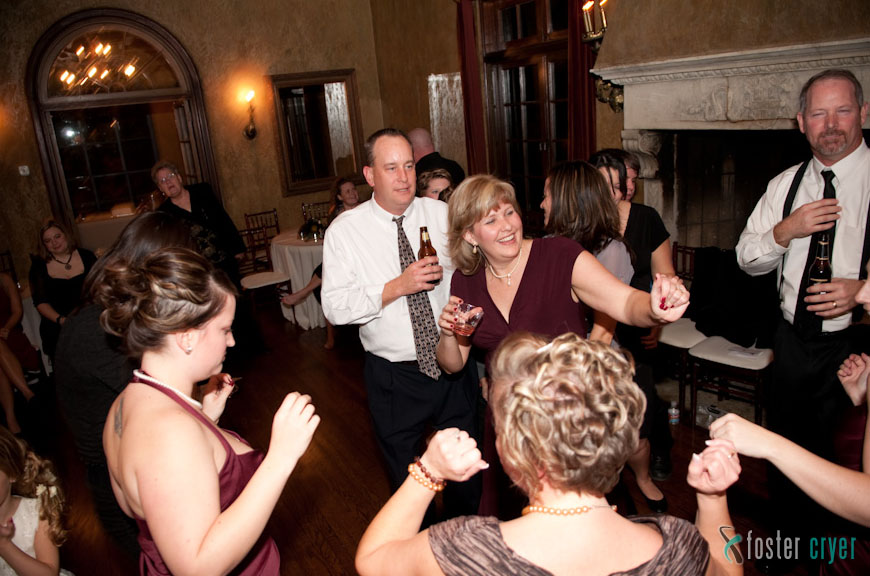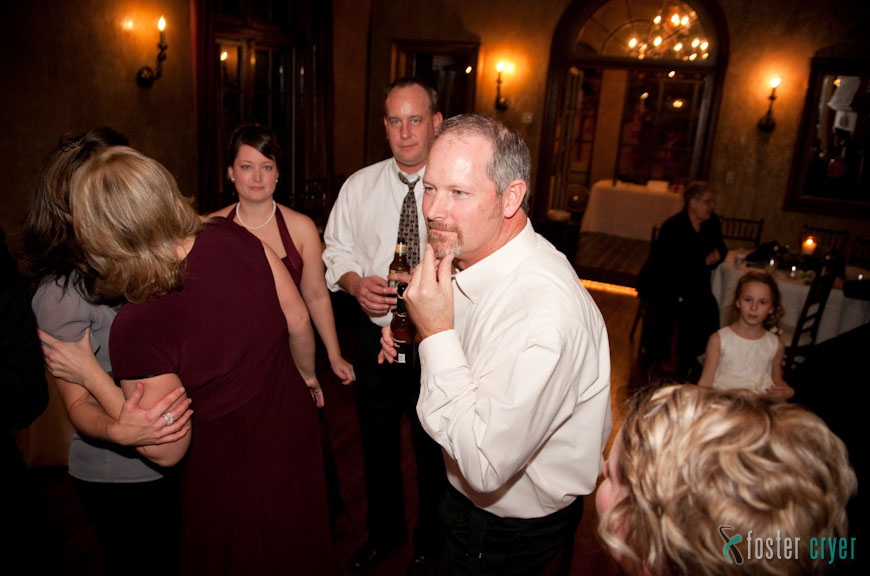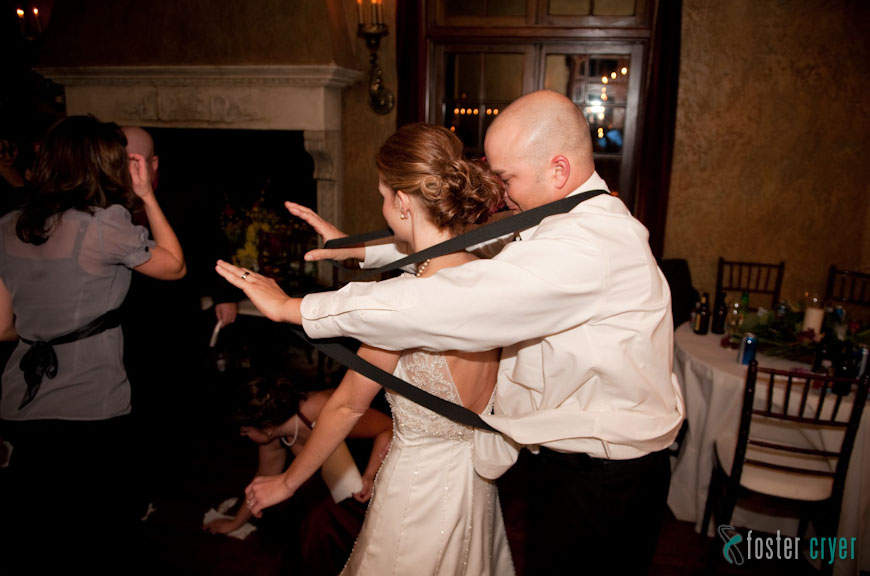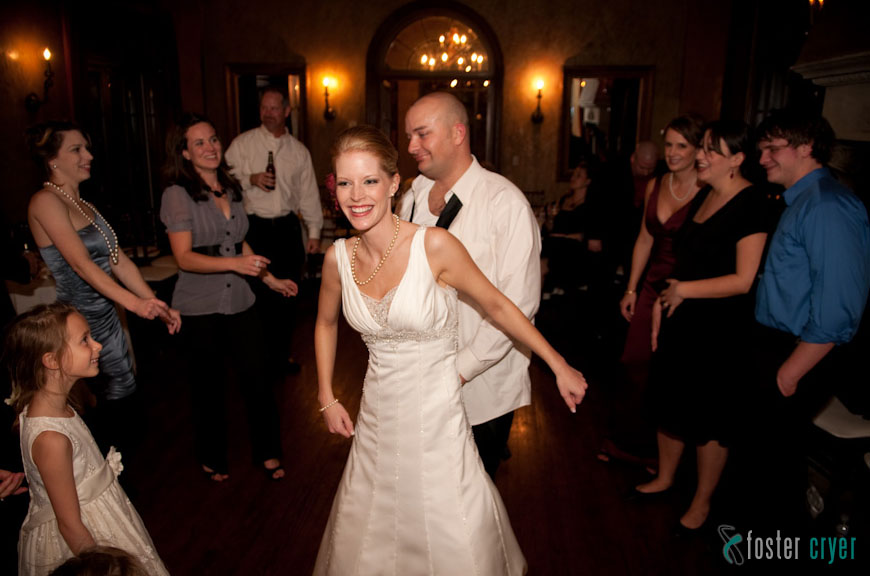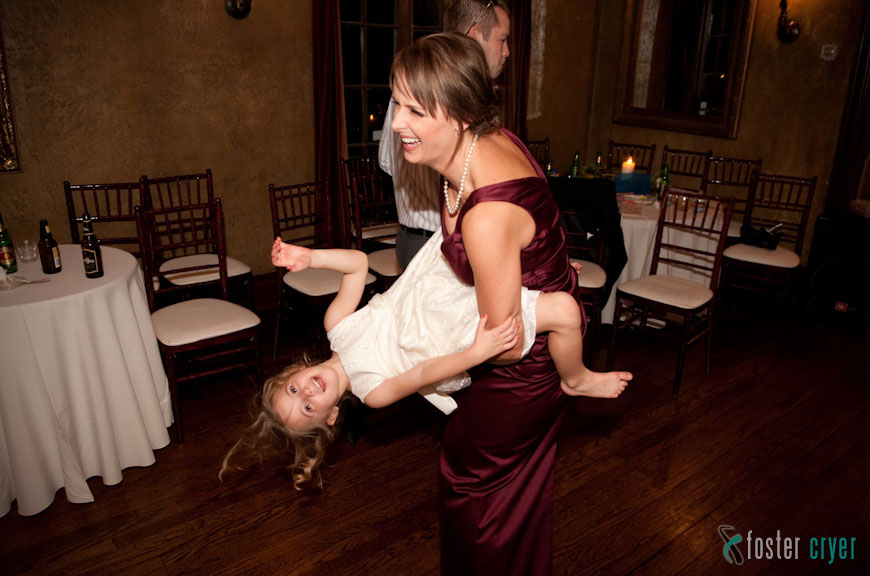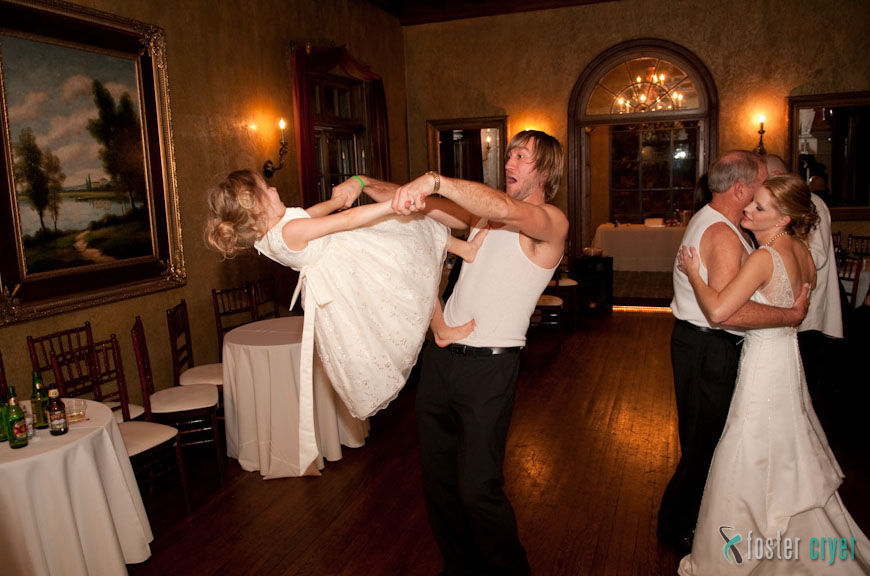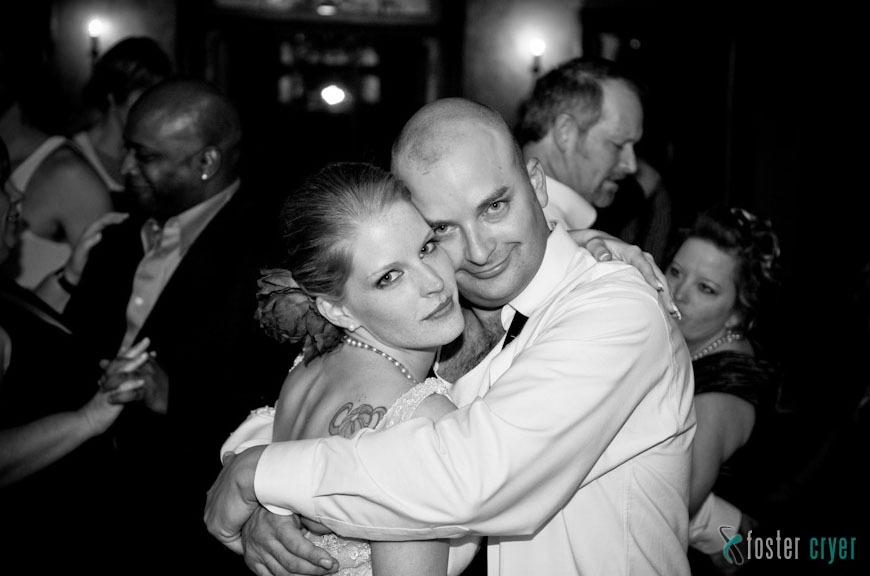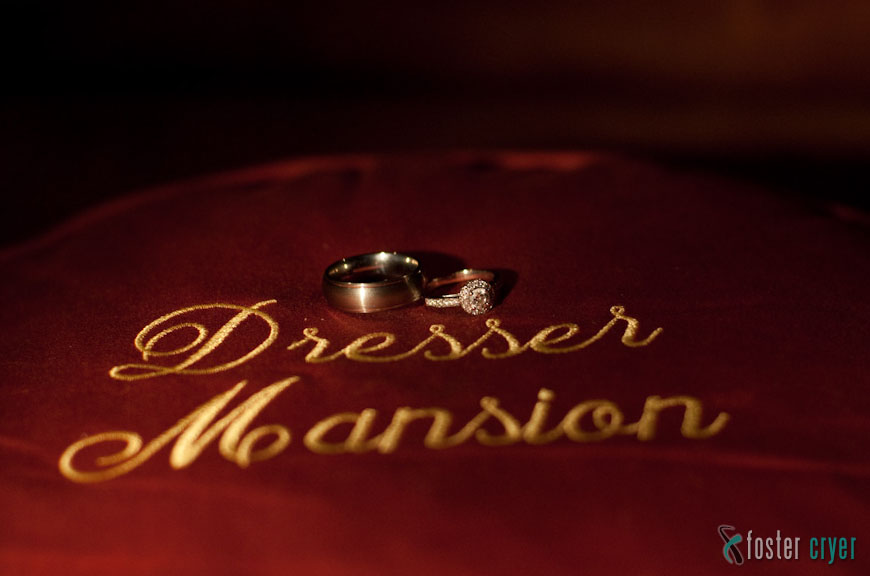 Doug & Amanda – Thank you so much for trusting me with these precious memories.  You guys are great and have awesome families!
I wish you guys all the happiness in the world and look forward to seeing you guys at some point over the holidays!
Tulsa Wedding Photographer (Dresser Mansion) – Foster Cryer Photography
Blake & Haley got married at the White Barn Estates in Stillwater a couple of weeks.  It was a great time with Haley, Blake, and their family and friends!
Here are some of my favorites from this awesome Stillwater Wedding …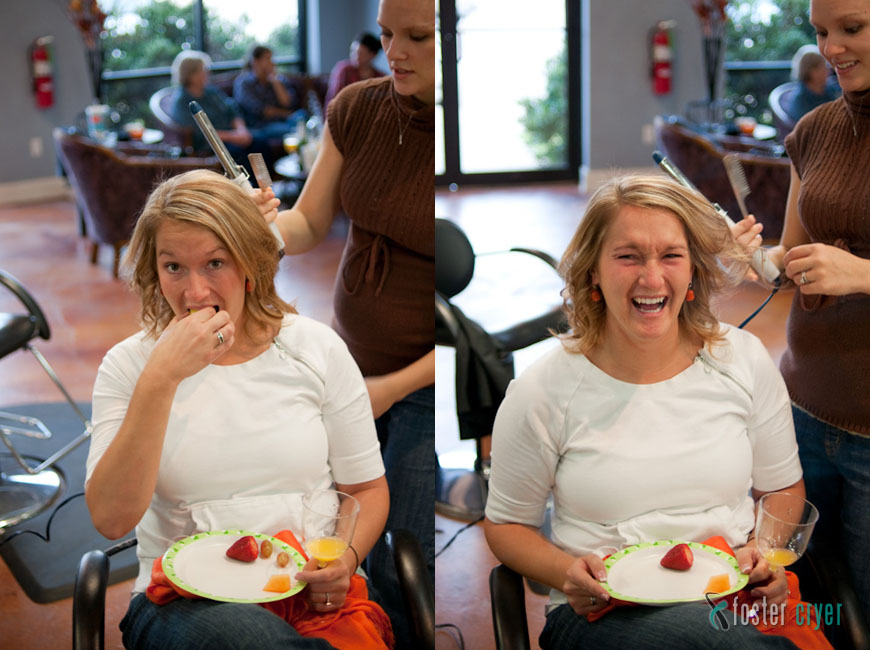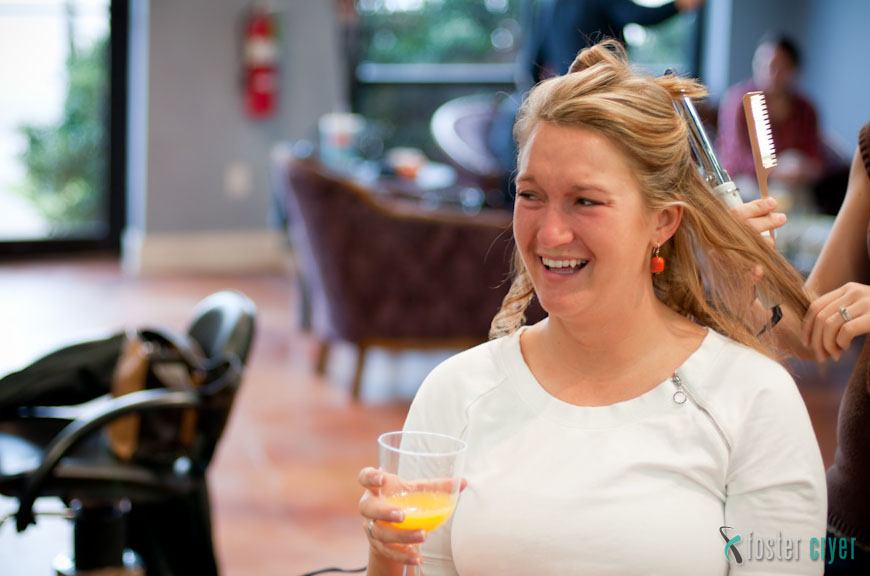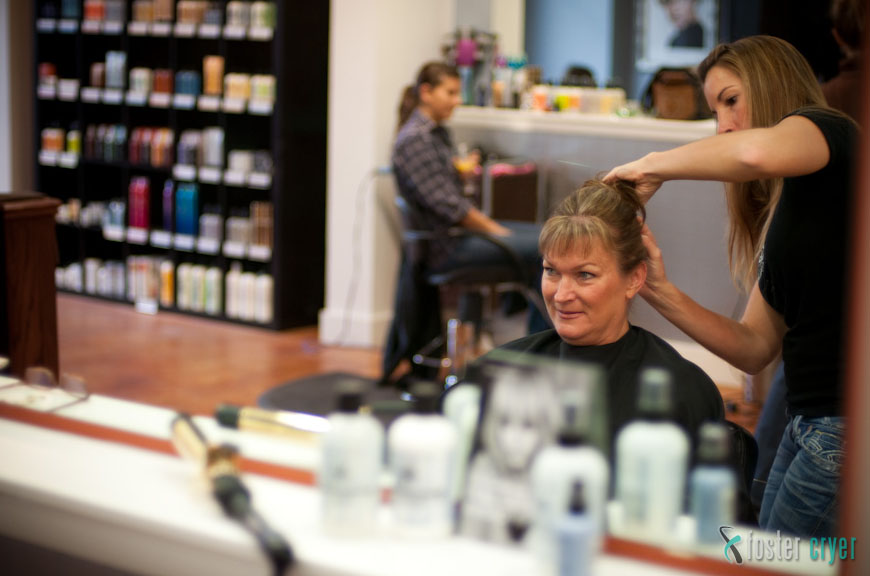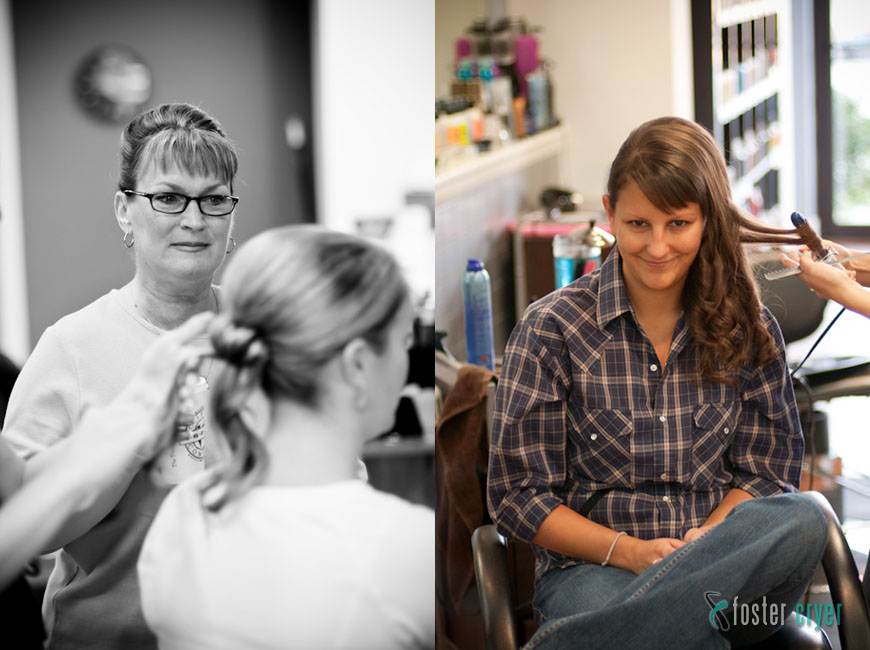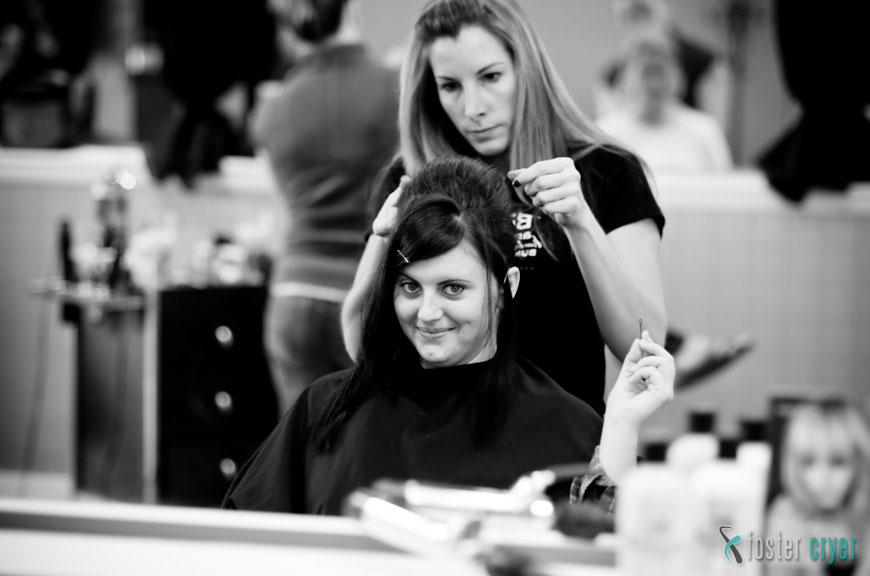 Haley's Mom was such an awesome support throughout the day, and it was great being able to see the relationship between Haley, her Mom, and Sister.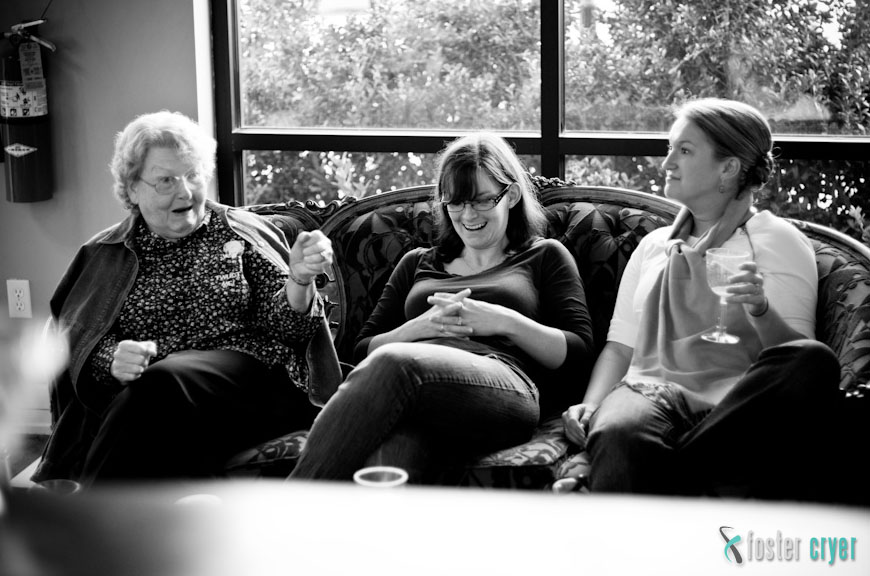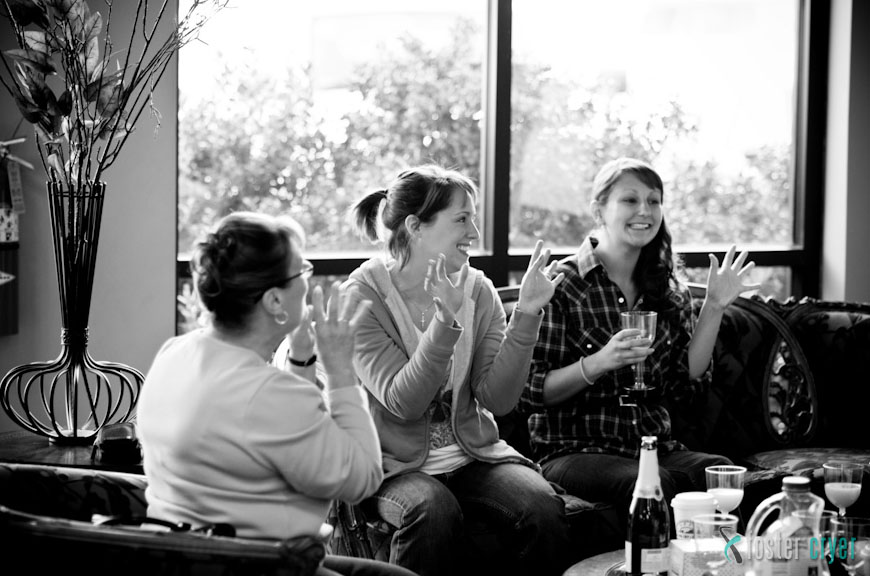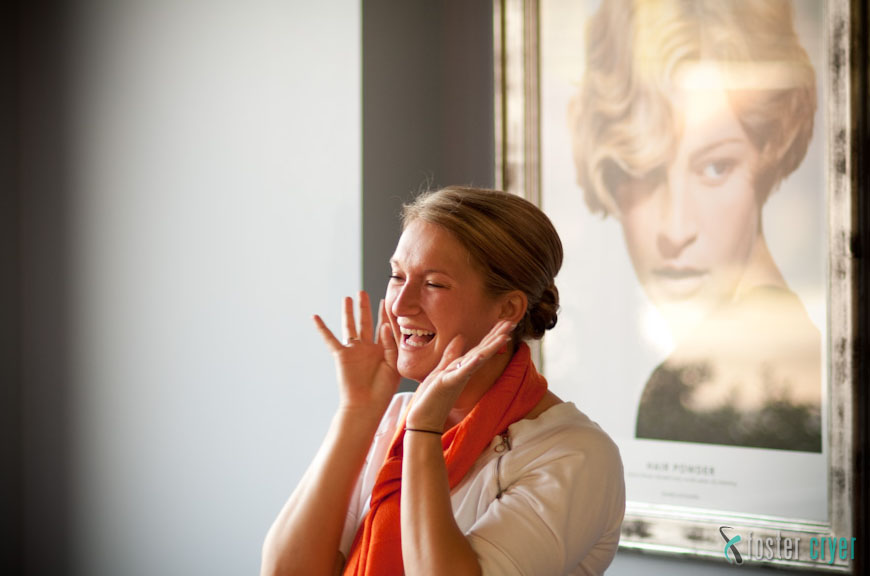 There was a hair or two out of place and the stylist said "We'll just cut it off" … I don't think Haley was okay with that option …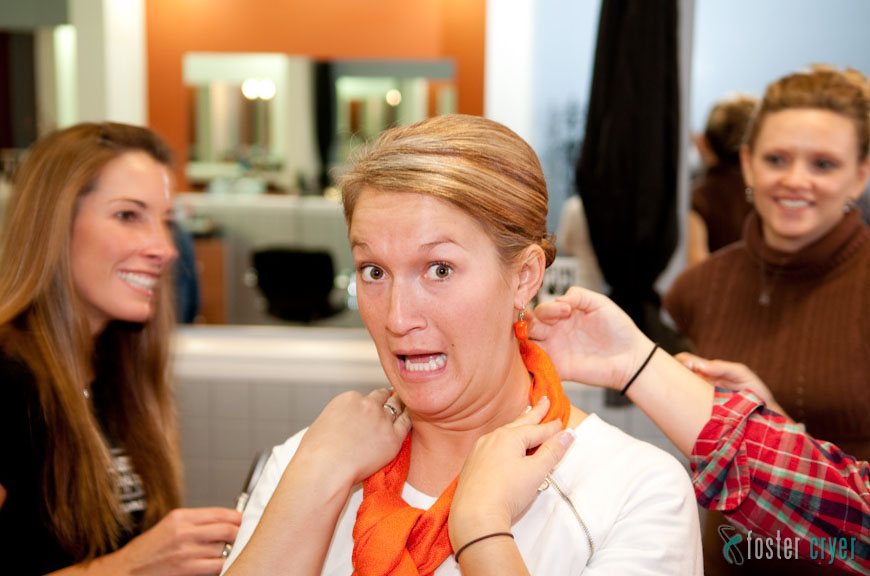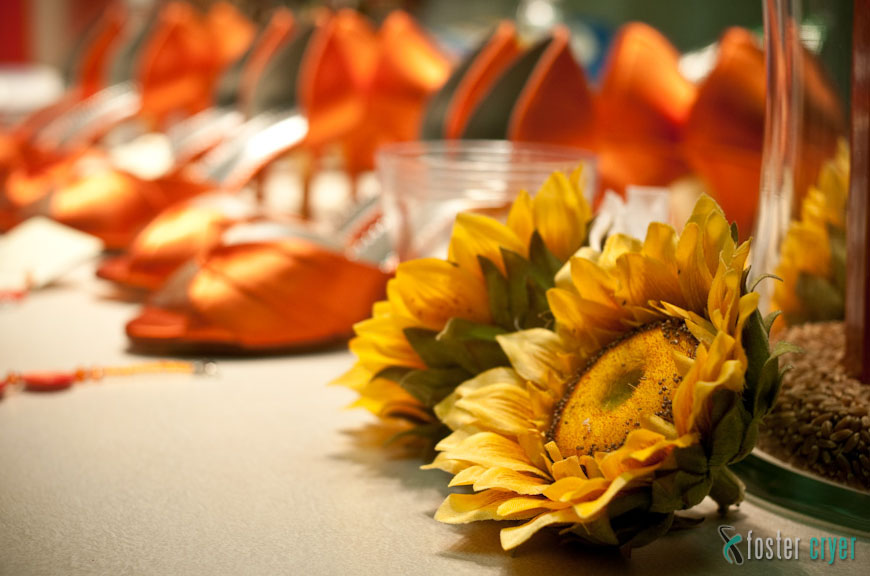 The fall back-drop couldn't have been more perfect for the wedding day festivities …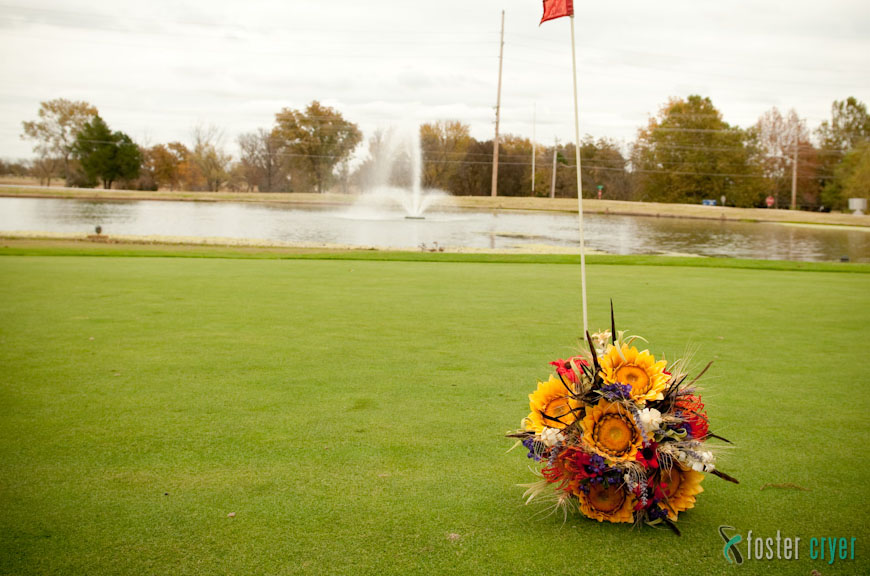 And here's a few of the guys getting ready over in the clubhouse …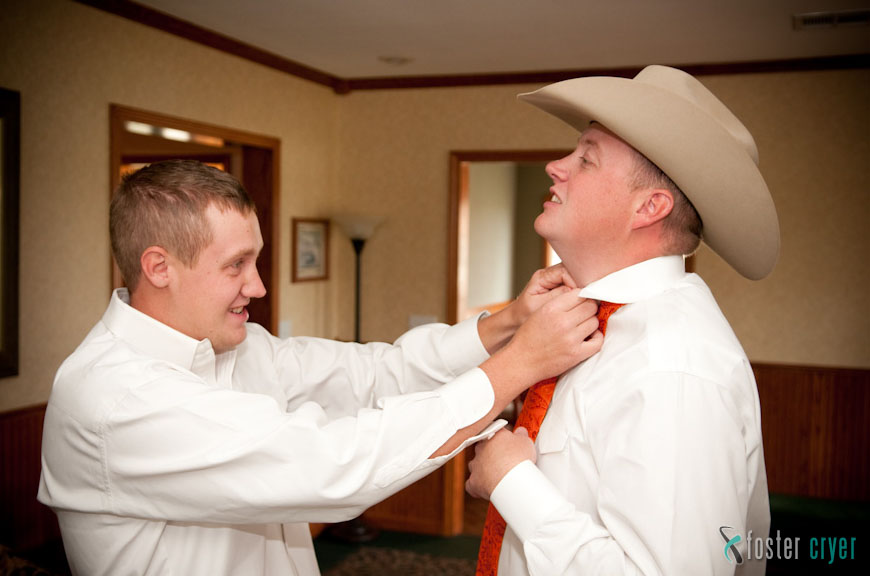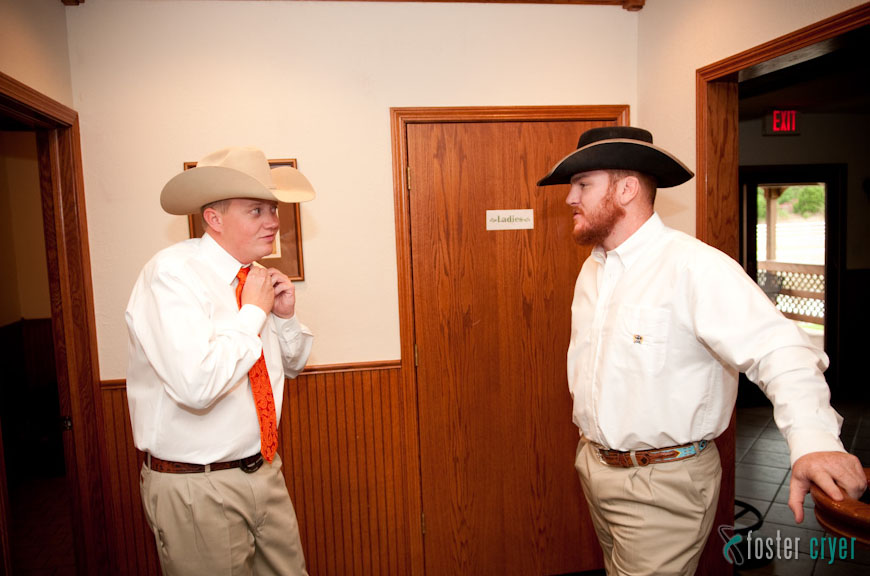 Here's a couple of Haley's dress in the reception hall; I love the wood rafters and ceiling in these: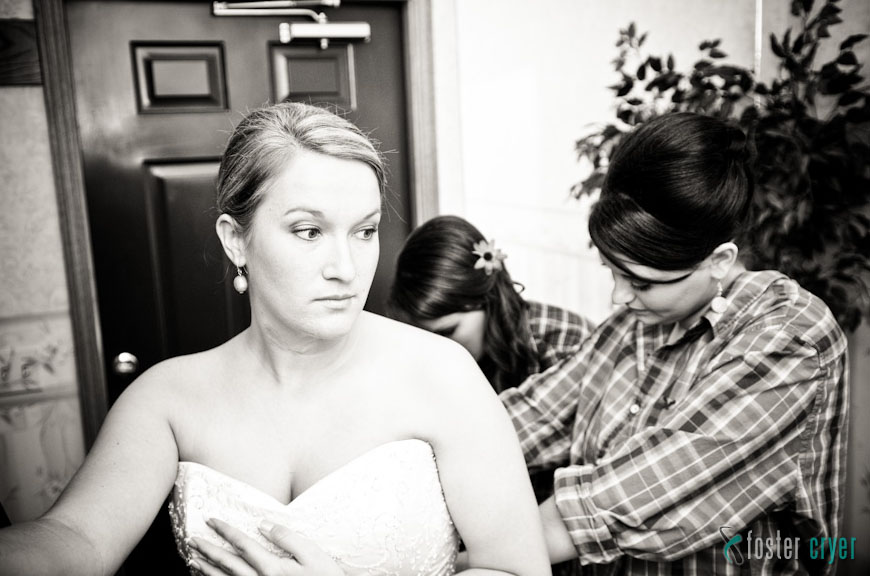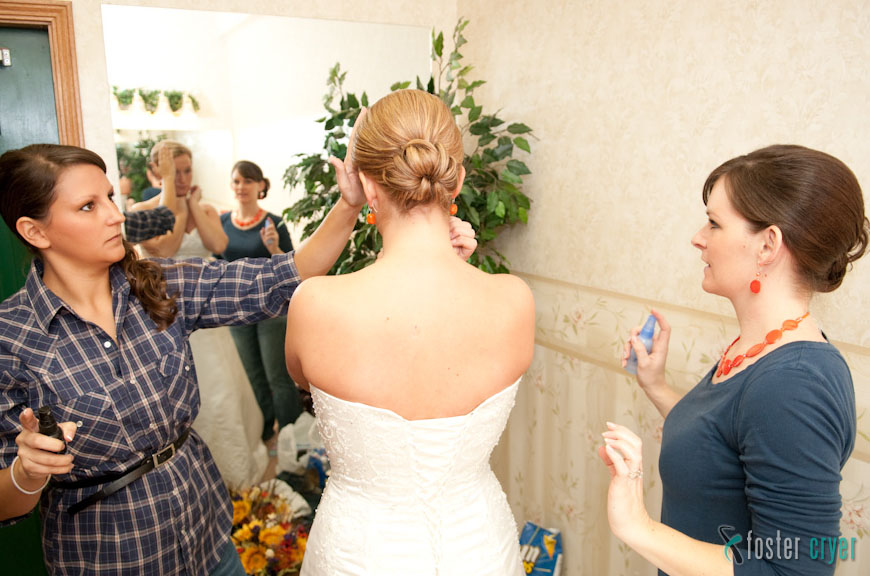 A couple of last looks before heading out to meet Blake for their "First Look" …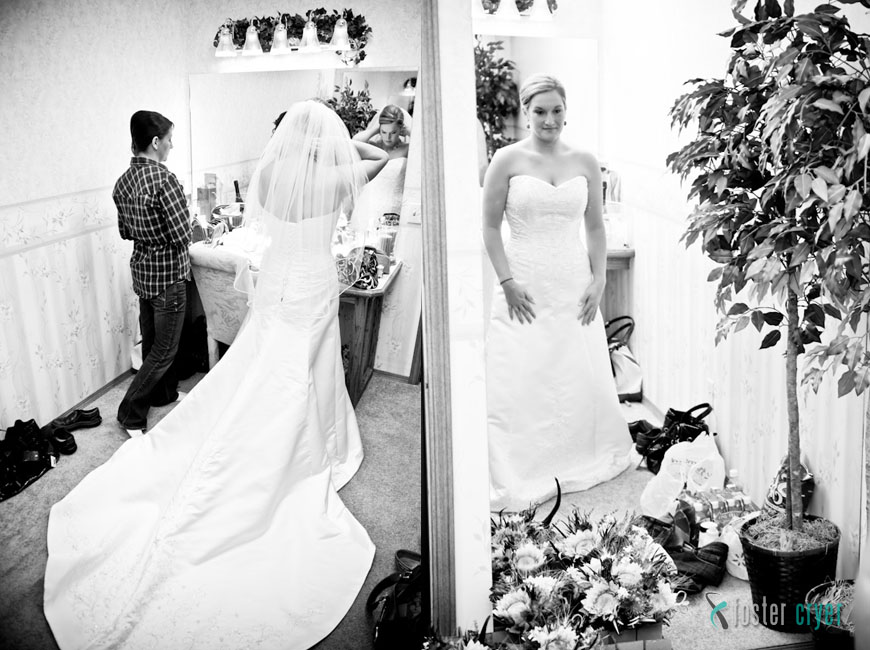 The next series of pictures are some of my favorites from the day …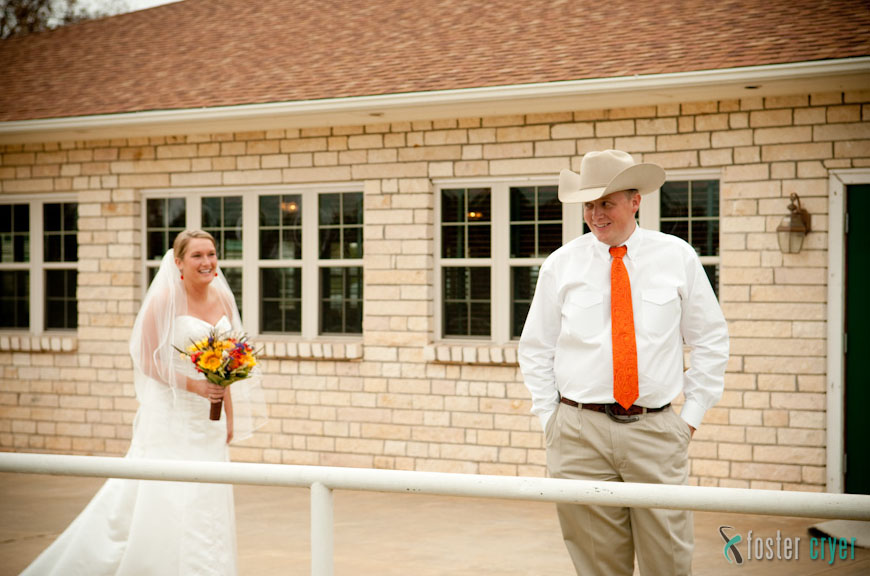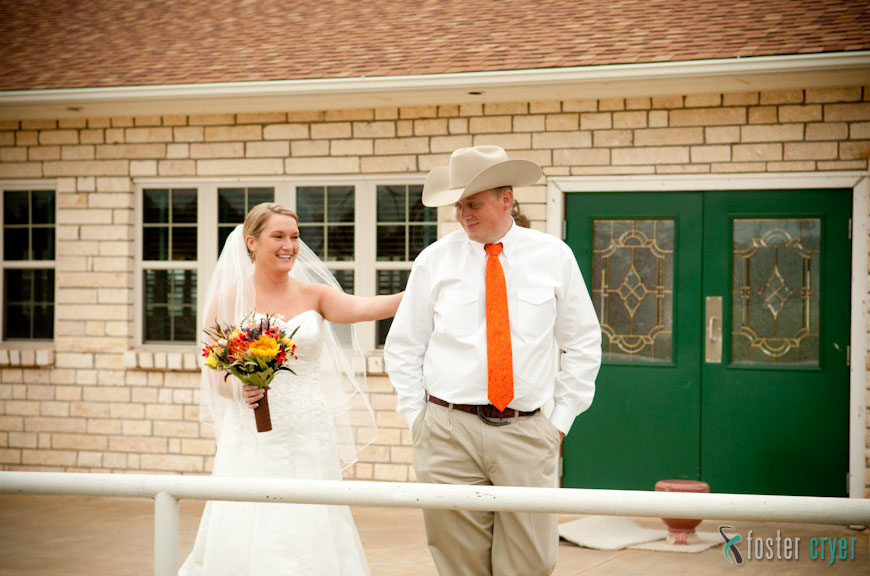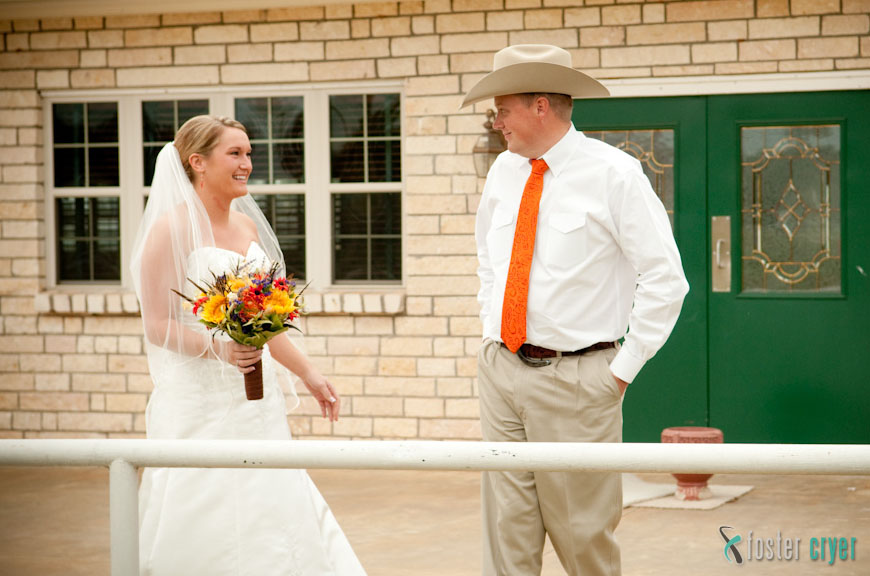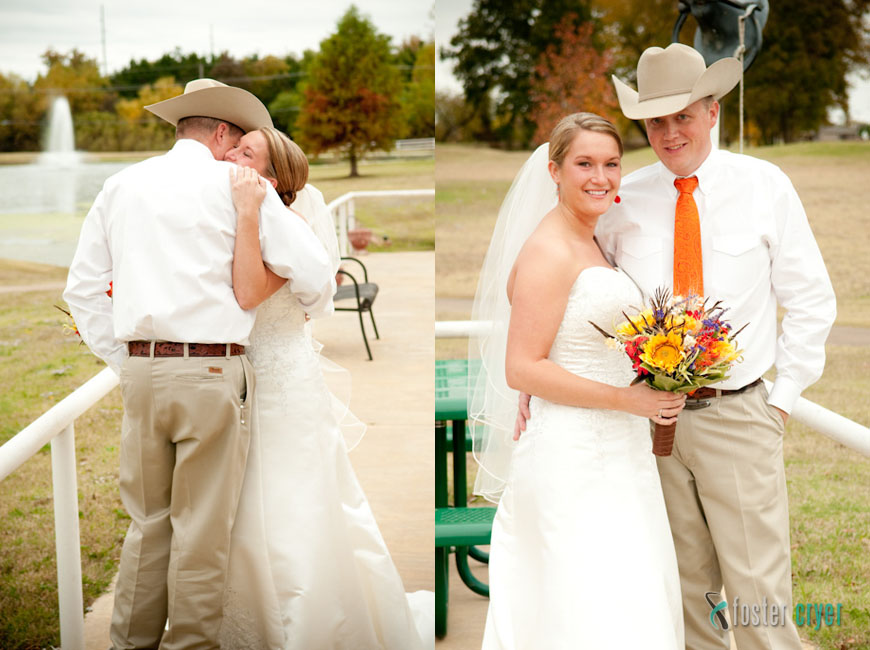 Then it was time for some relaxed portraits around the grounds at the White Barn Estates …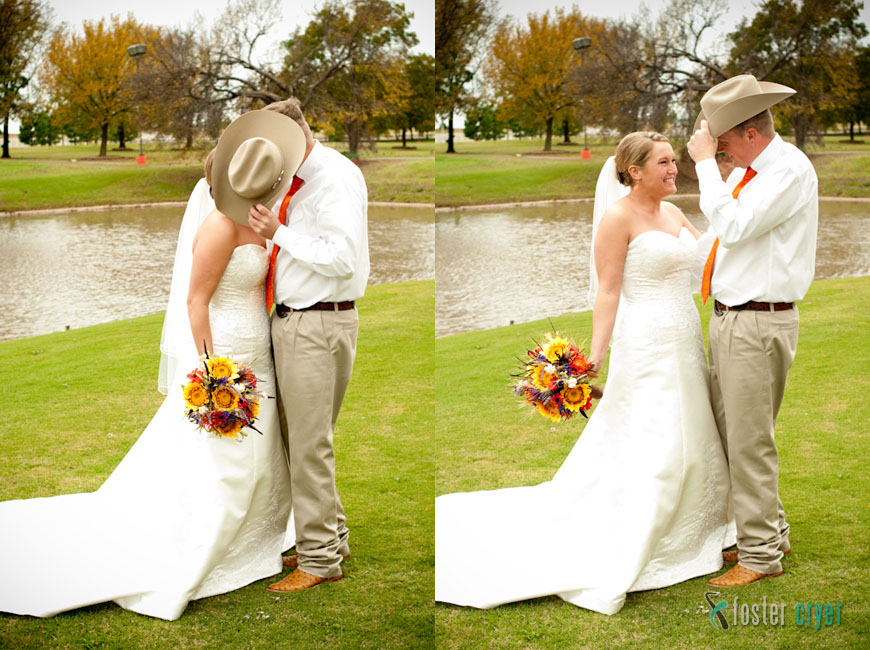 Haley's Mom & Grandma came over to love on the Bride & Groom a little before they headed inside …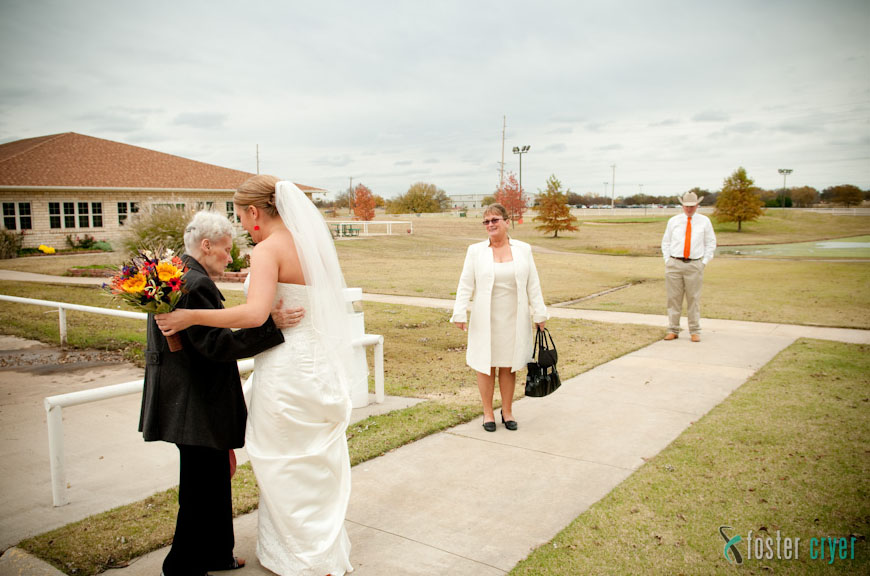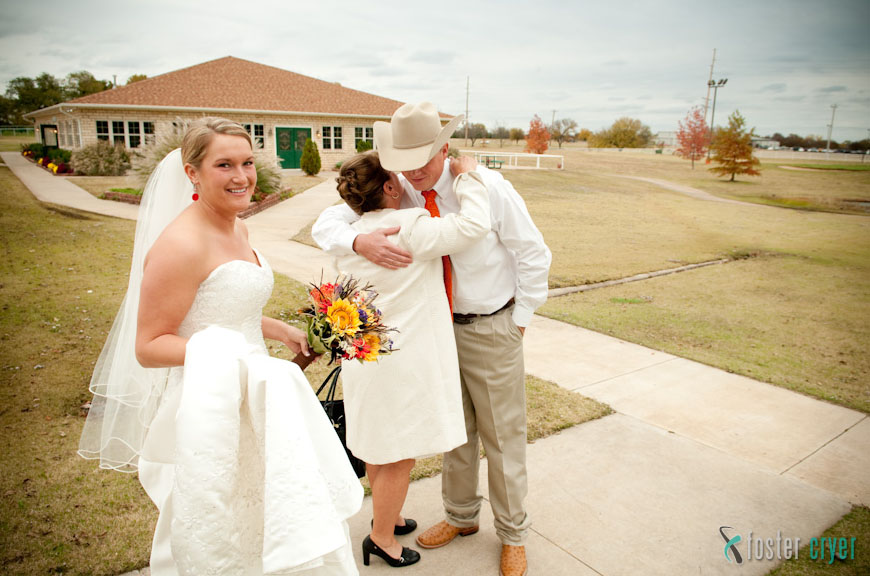 Blake's brother made it out of the clubhouse to show his approval …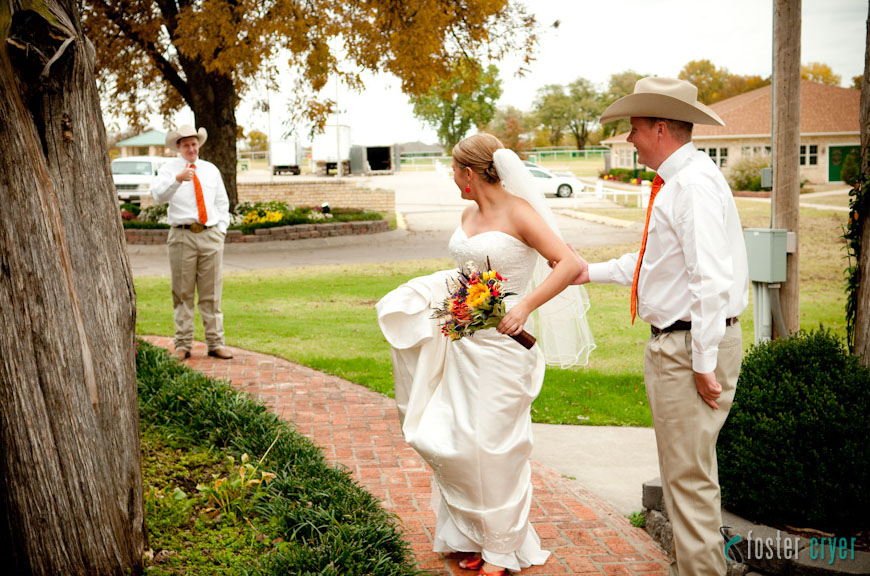 The wood / brick patio on the south-side of the clubhouse made for a great back-drop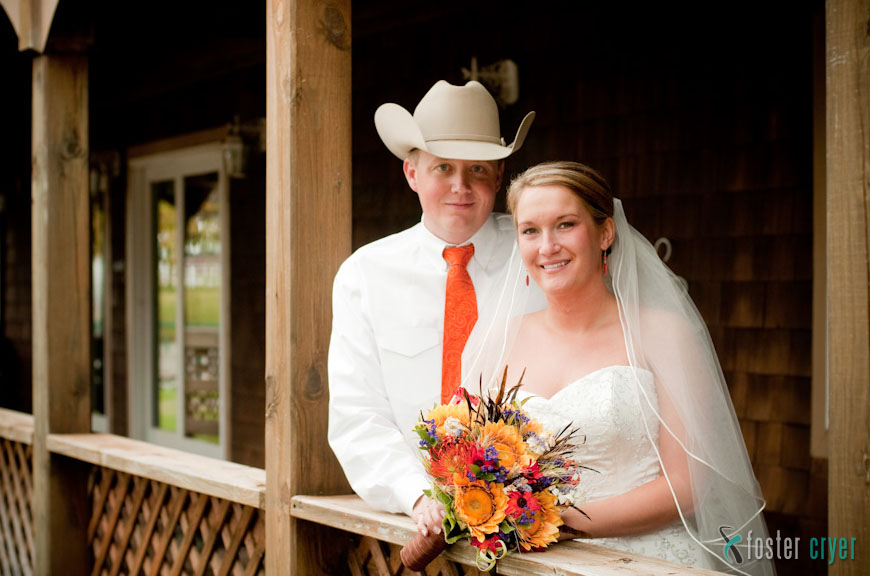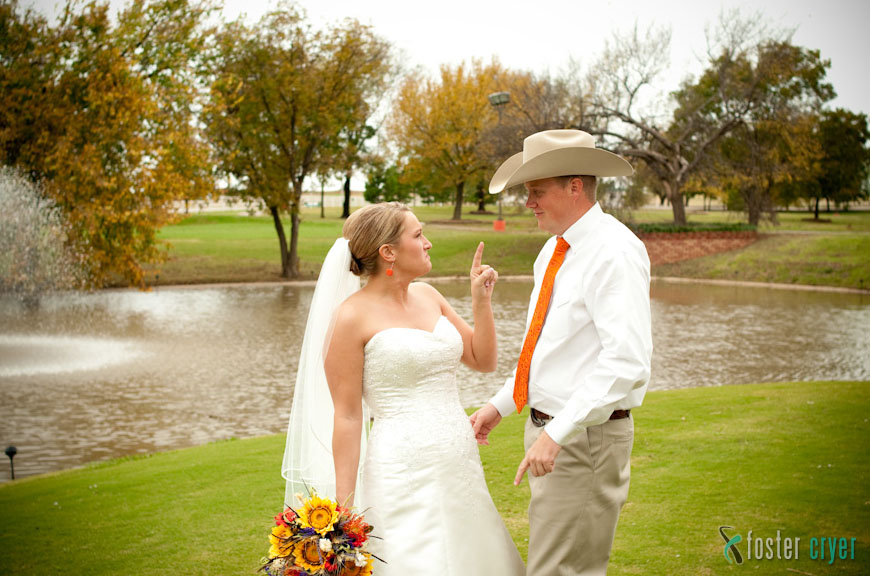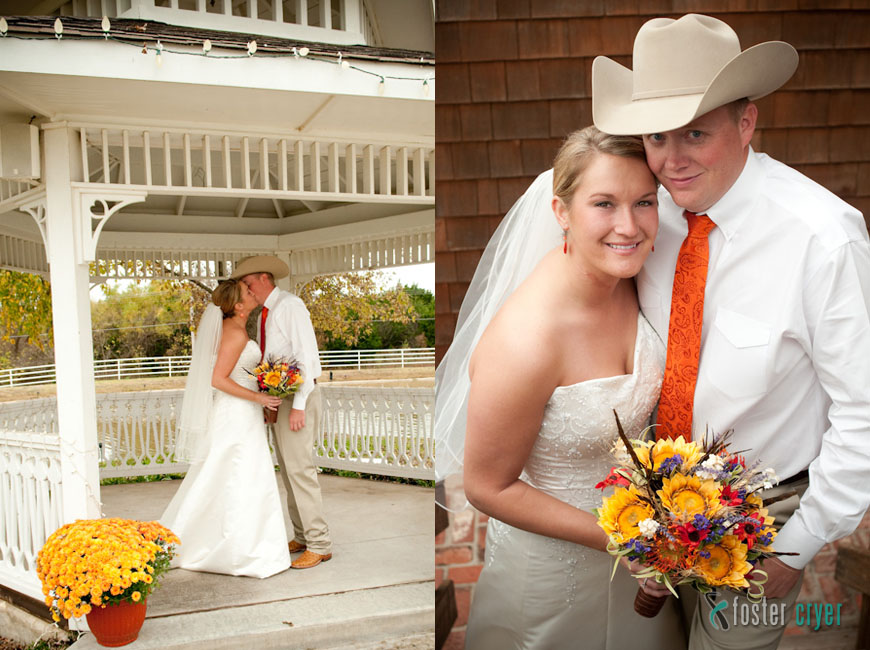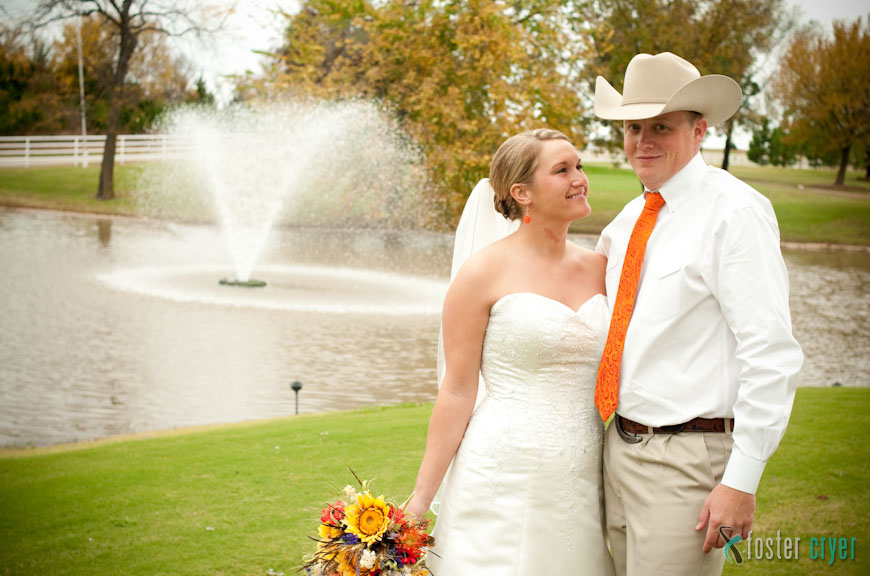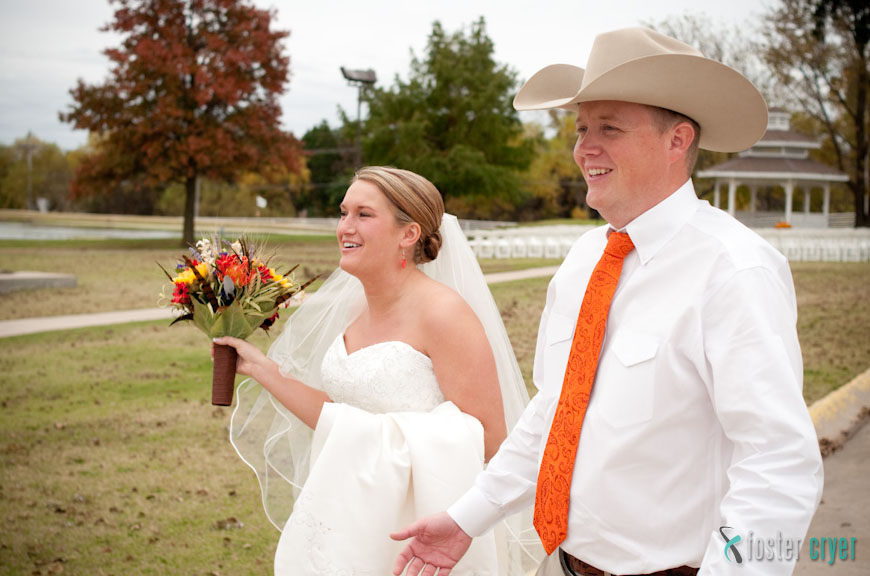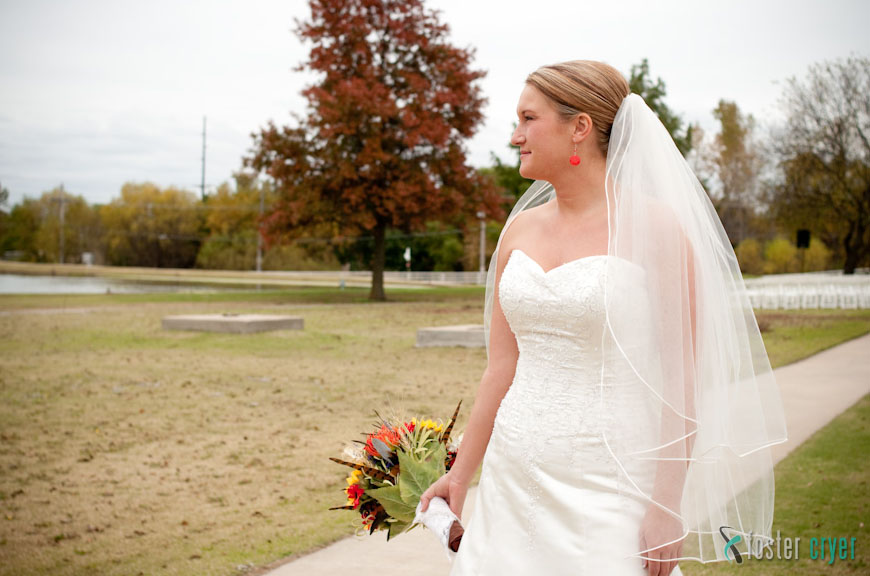 Talk about gourgeous … WOW!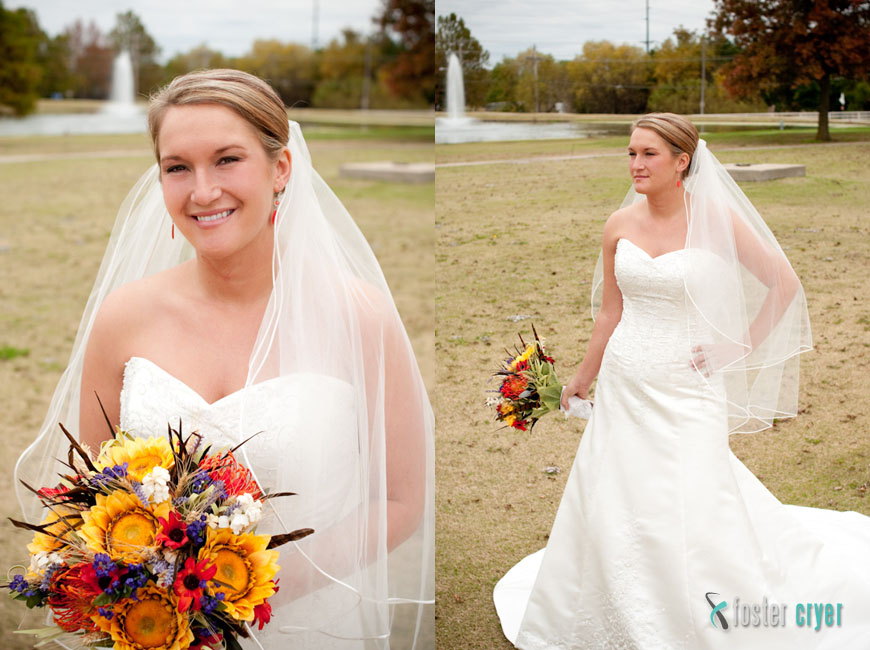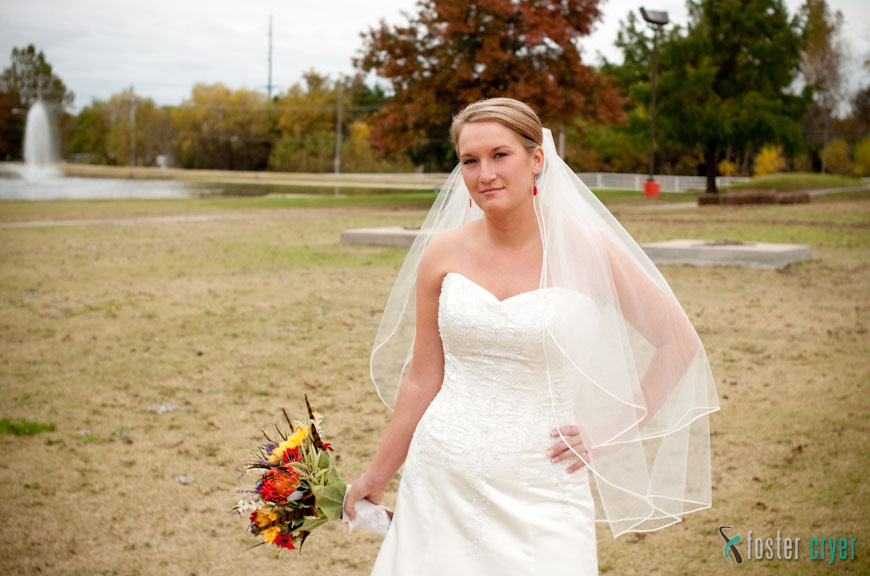 Here's some of Haley and her beautiful bridesmaids …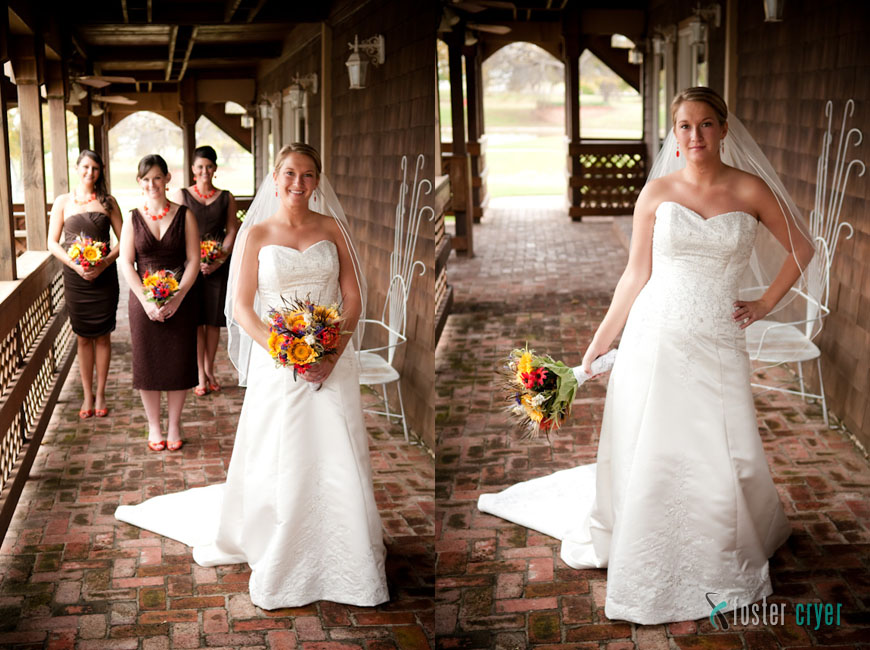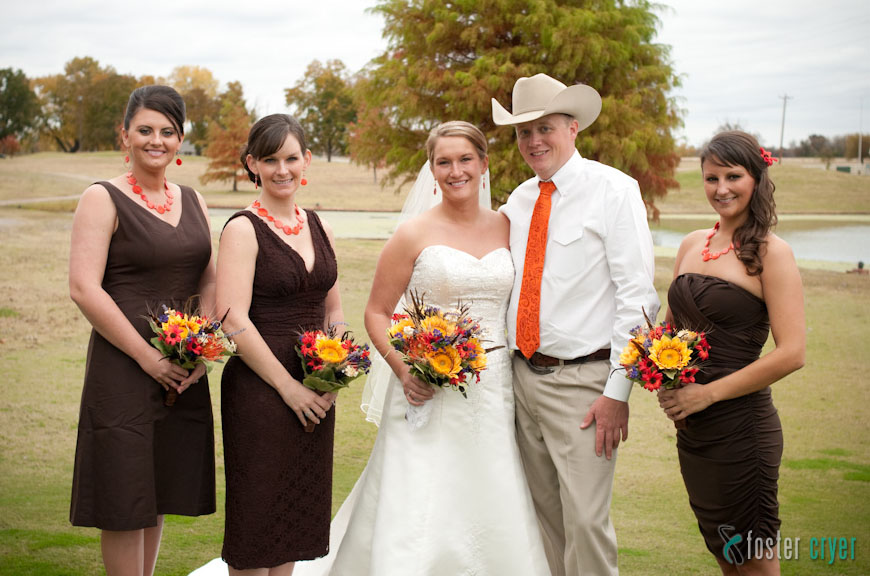 Sorry, I had to include this one …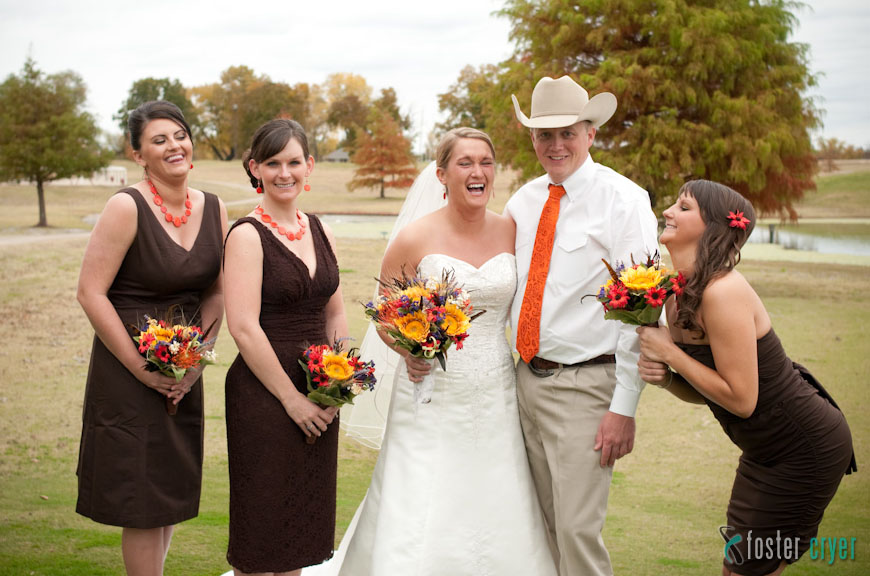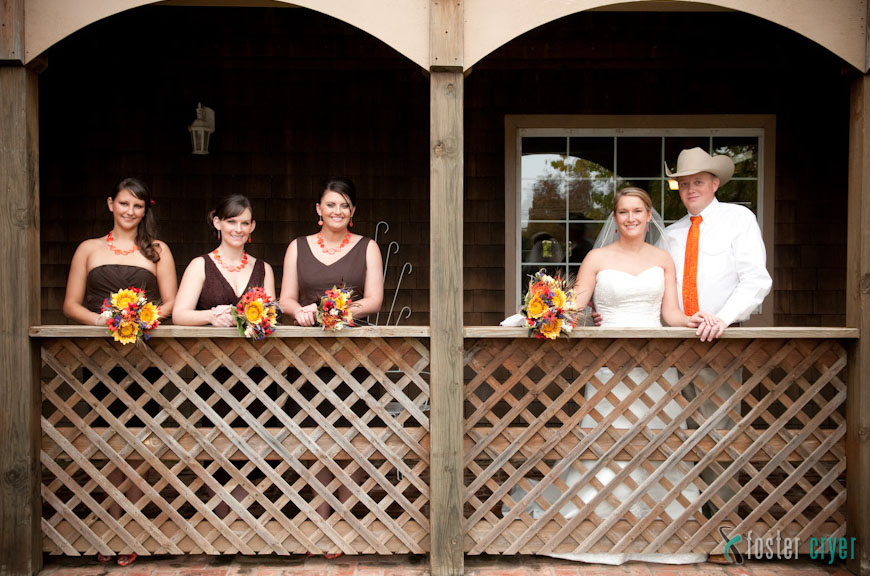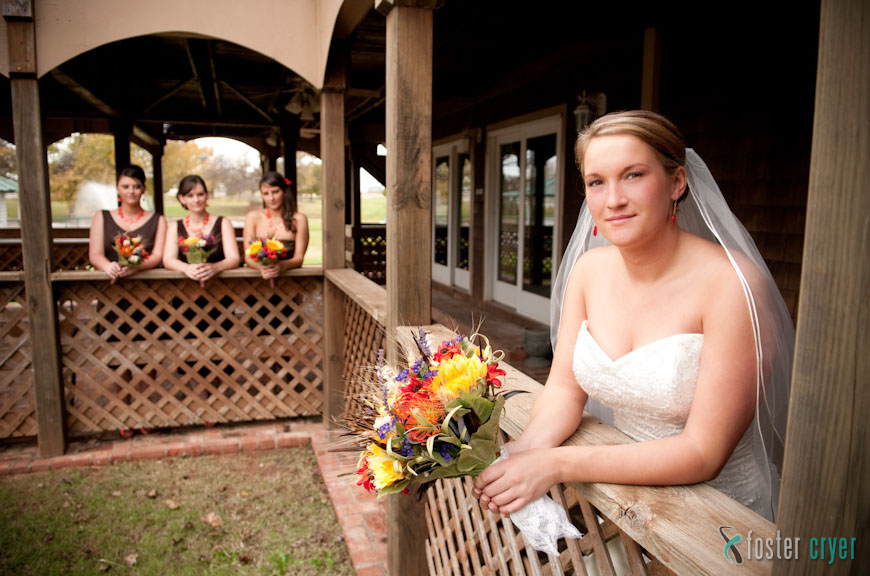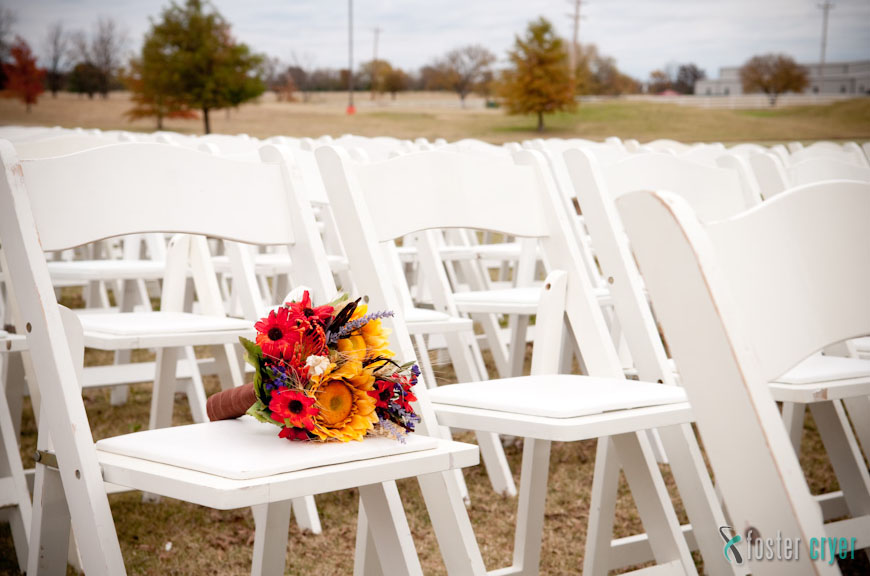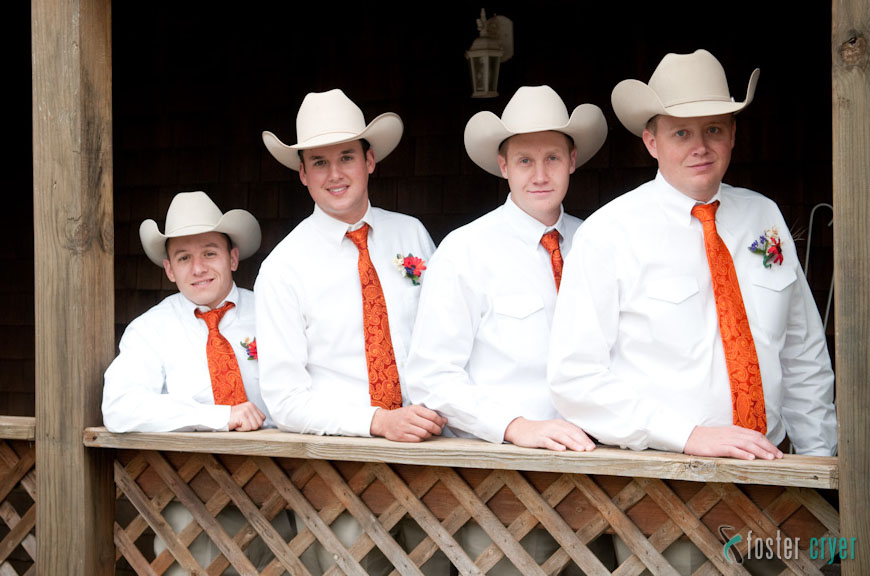 And here's a snapshot of the Groom's cake …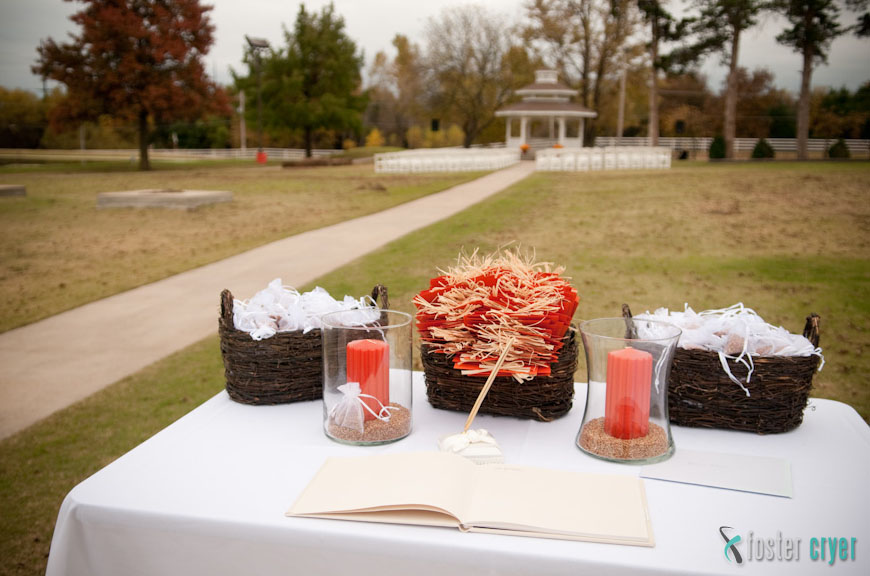 And a couple of ring shots before it was GO time …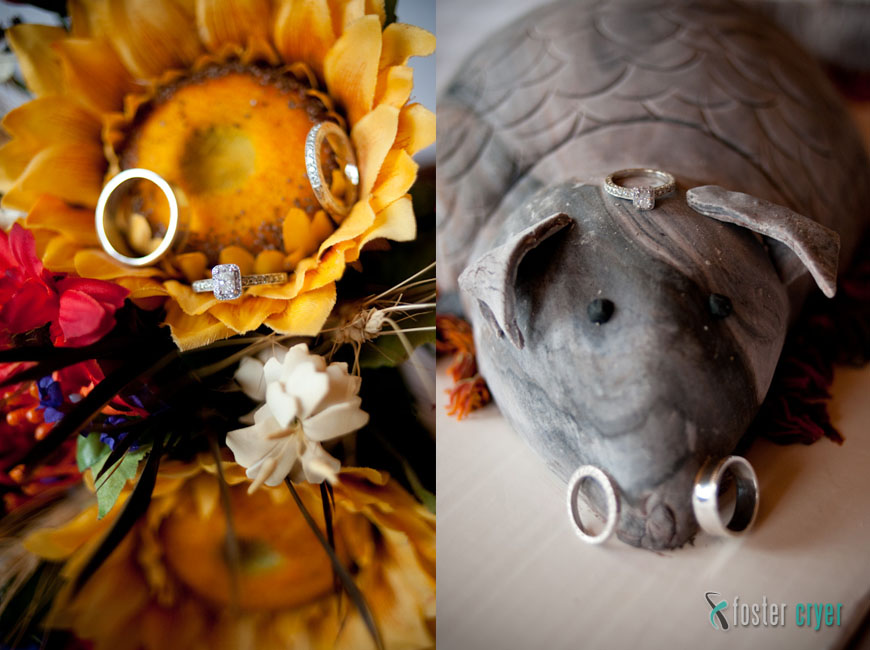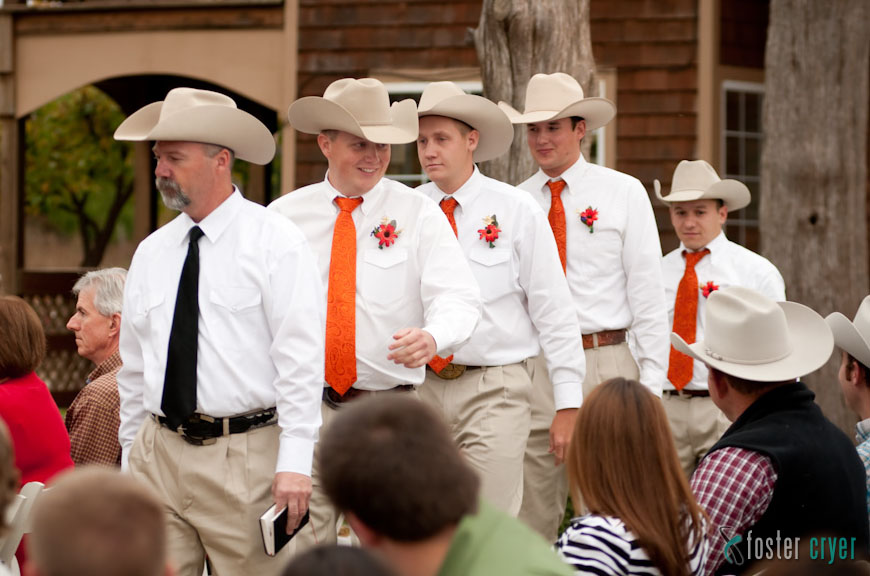 I love the interaction between a father and a daughter right before the father gives her away …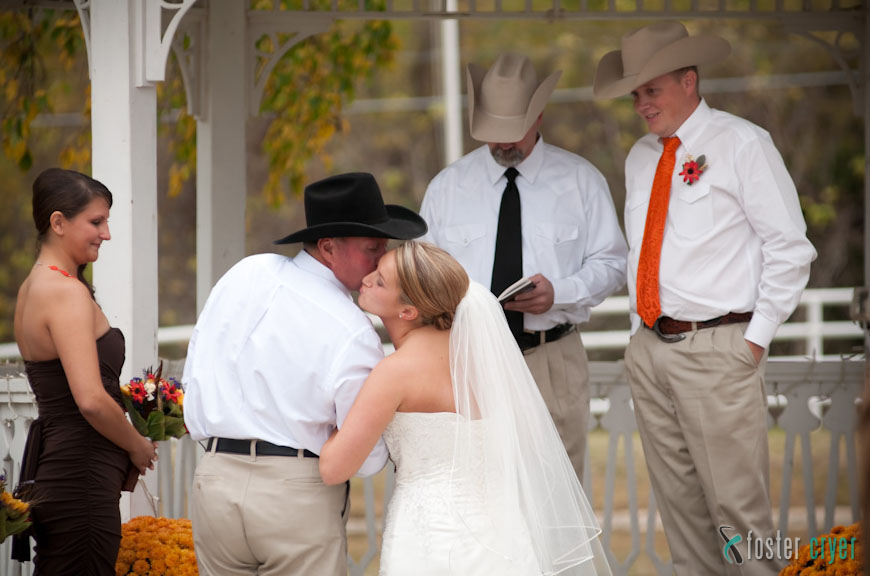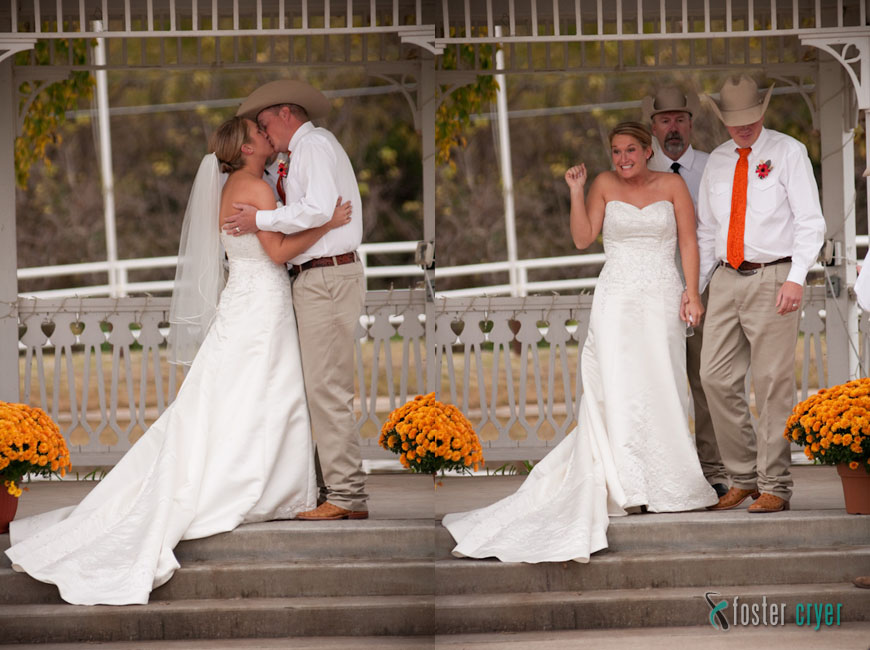 Blake & Haley's first dance was just how it's supposed to be … just the two of them dancing and loving on each other out on the dance floor …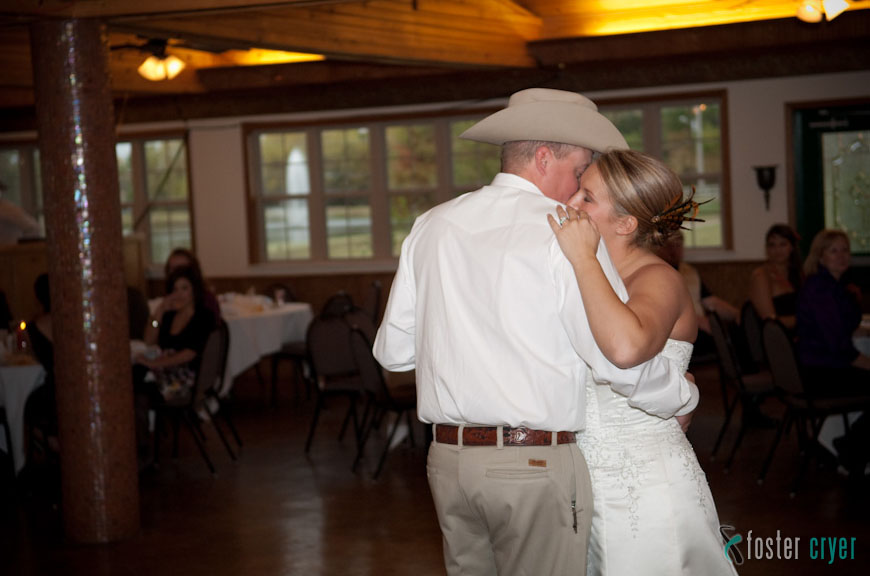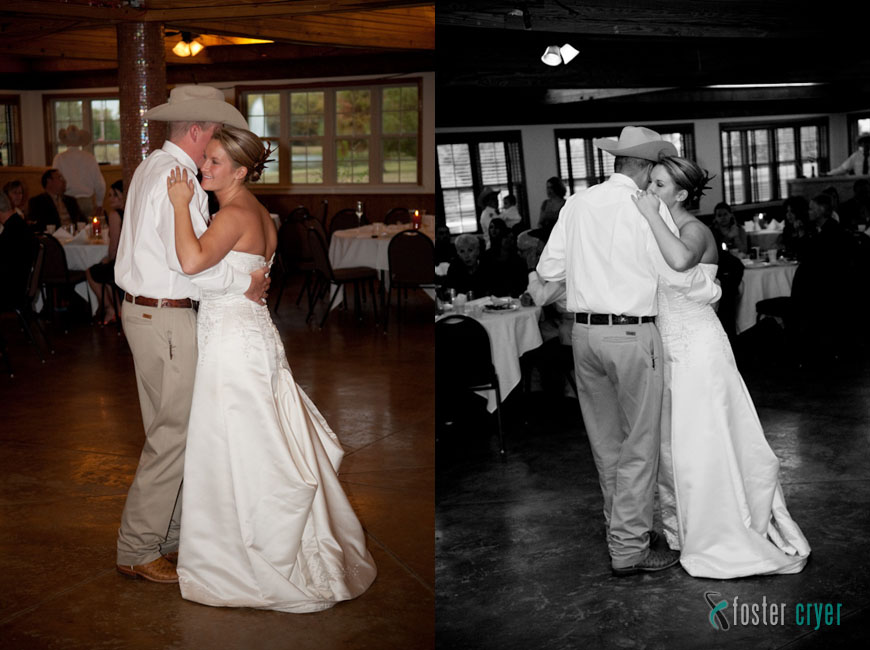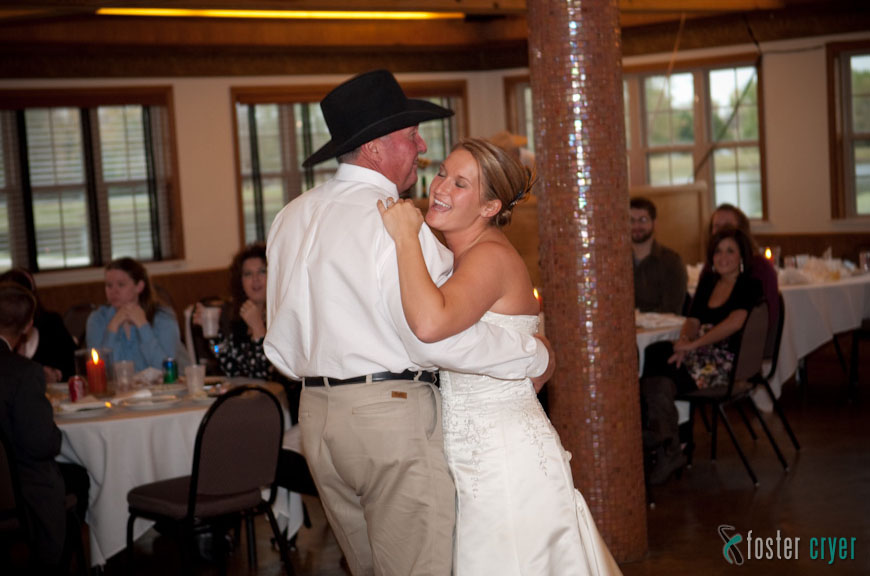 One of the neat things about the dancing at this wedding was the dance that was auctioned off … here's a couple of Haley & the winner of the dance auction …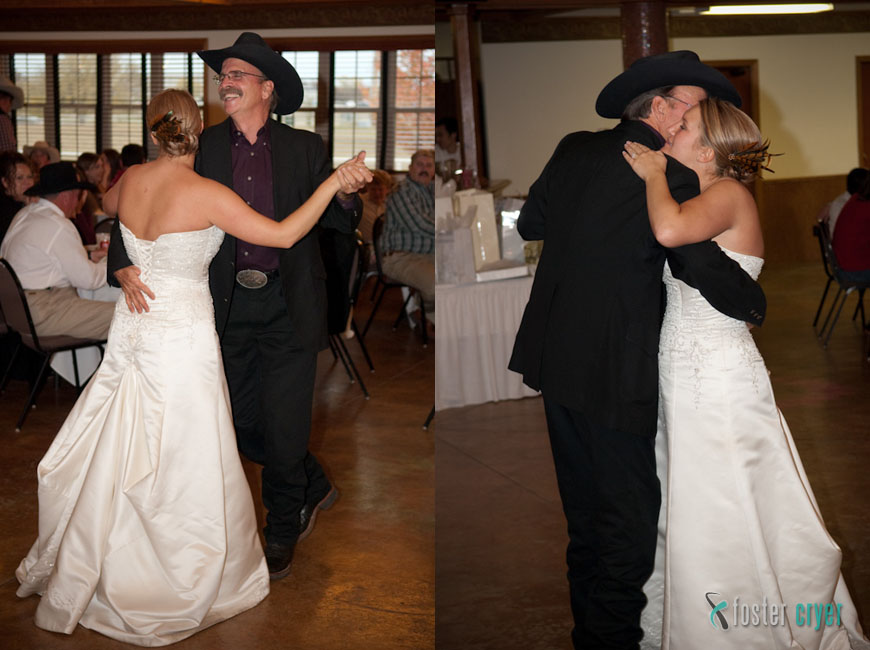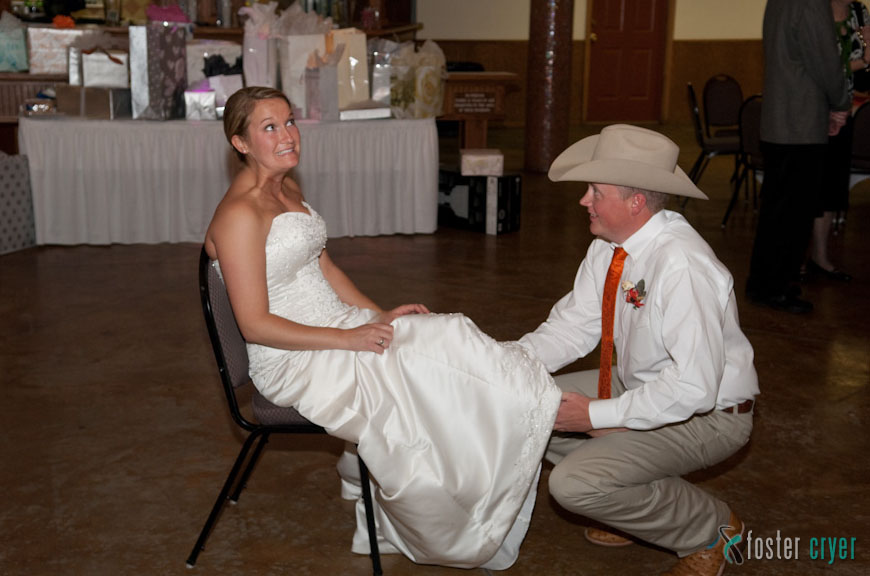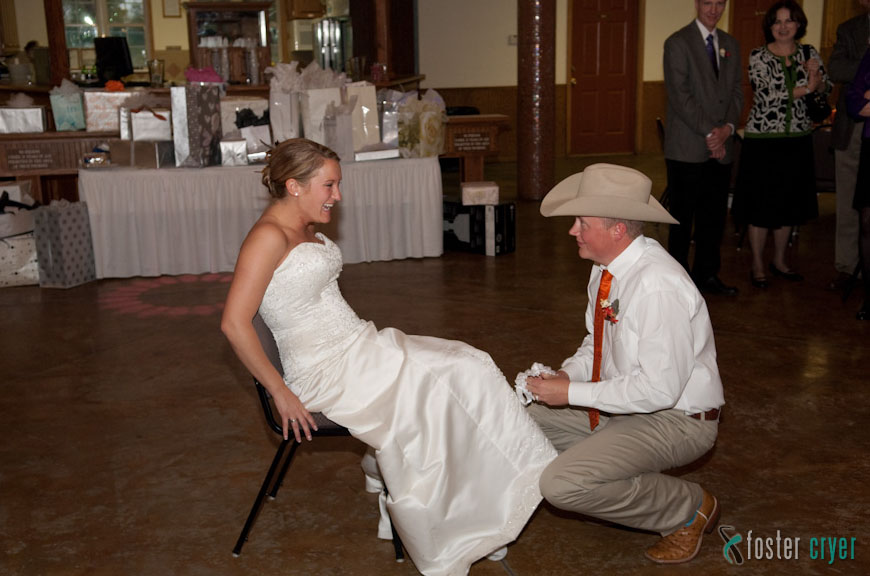 Here's Blake, his Sister, and Brother …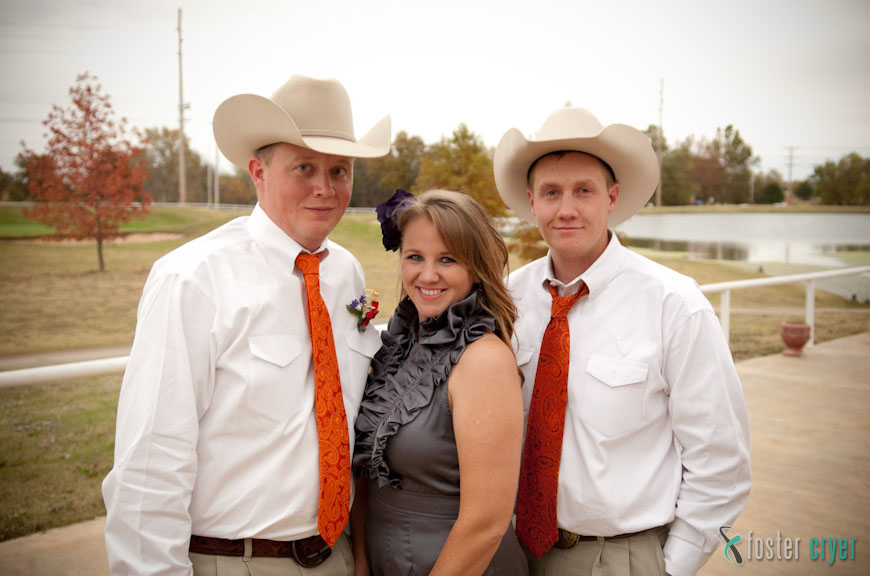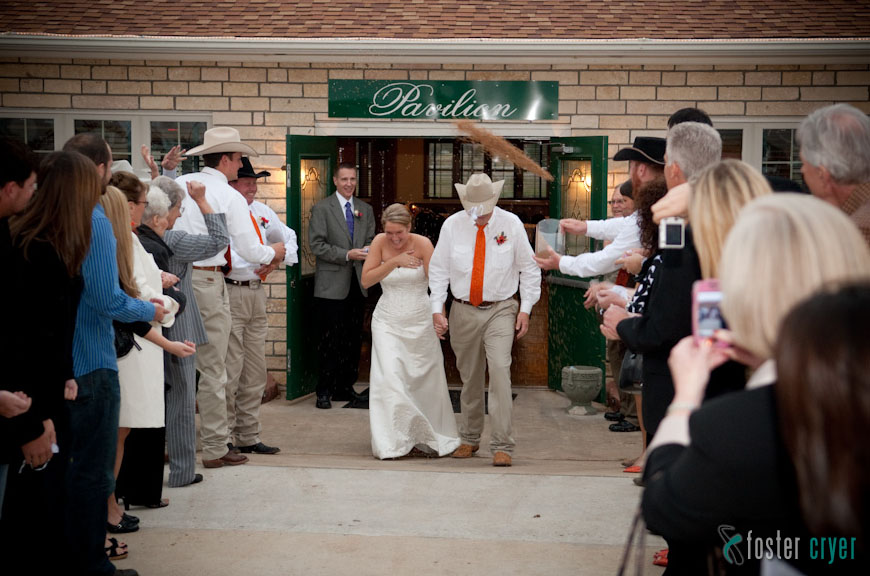 Blake & Haley – I can't thank you enough for allowing me to be a part of your wedding day!  You two are great and I wish all the happiness in the world as you guys start your life together!
Thanks again and Congratulations!!!
Stillwater Wedding Photographer – Foster Cryer