Today we got to go out and play a little game of miniature golf, and since this was Witten's first time on a putt-putt course, I wanted to get a few photos.
At this point in the game, Witten decided to grab one of the clubs and run . . . for some reason, my beautiful, pregnant wife decided to chase him, which meant that he turned on the baby burners. Lucky for us, he still has really short legs, or else he'd be leaving us far behind; he's a quick little guy.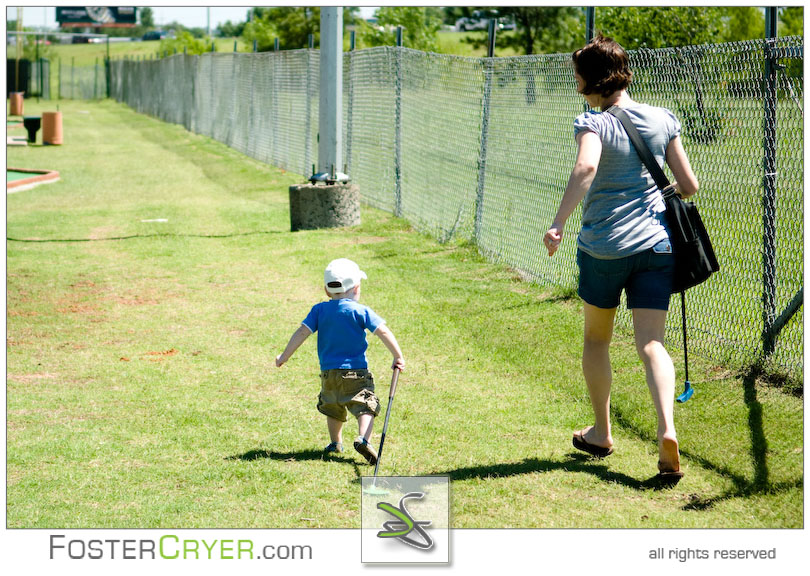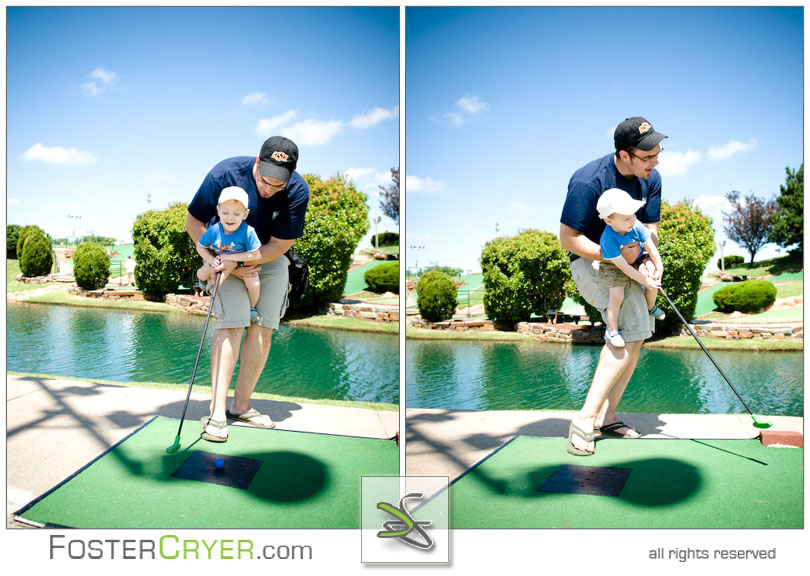 Witten has a small obsession with throwing any kind of ball so when he saw the golf ball roll by him, he went nuts trying to get it . . . maybe not "nuts," but he sure started doing his excited giggle.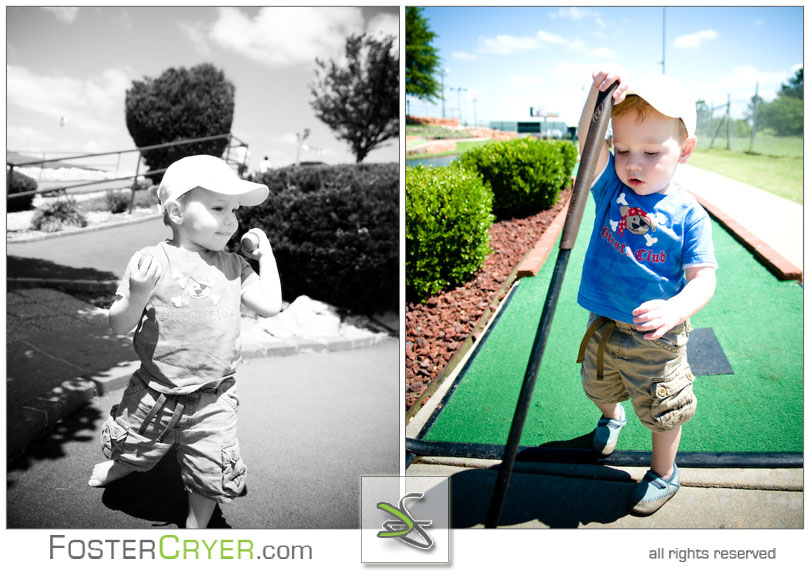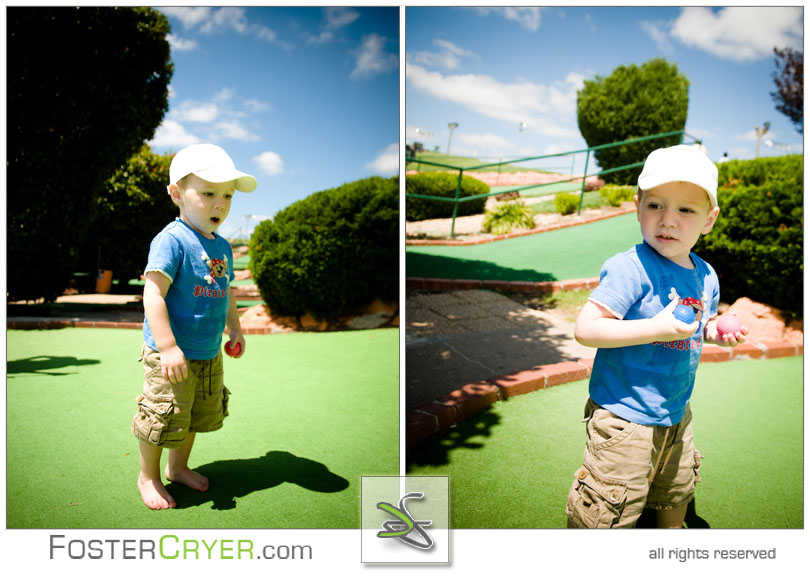 After a long, hard round of miniature golf, this little boy needed to cool off in his miniature-sized pool . . .