In April, I had the amazing opportunity to capture photos of the awesome Kelly and Jeremy in Las Vegas. I got to know Kelly in high school, and I have to say that she is one of the most interesting, intelligent, kind, and funny people you'll ever meet.
Here are a few of my favorites from the day, which started out in the nail salon …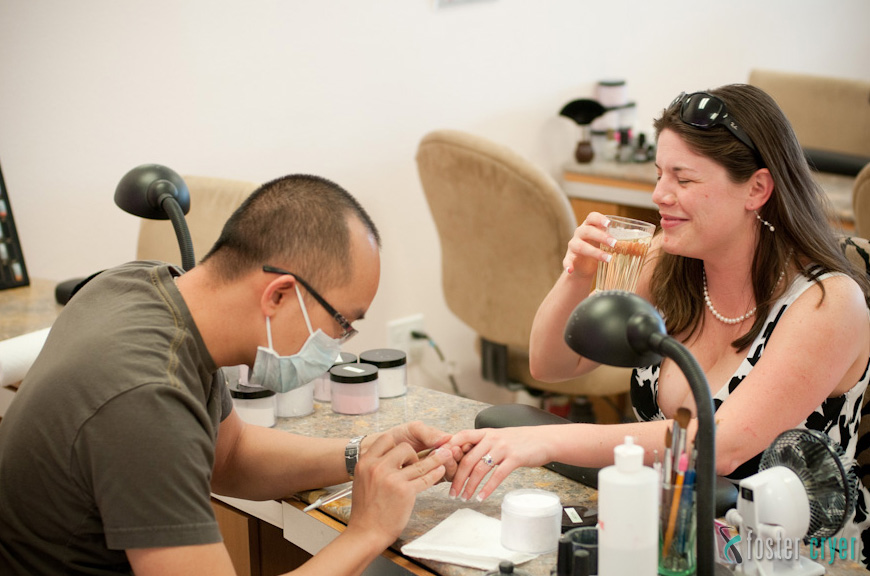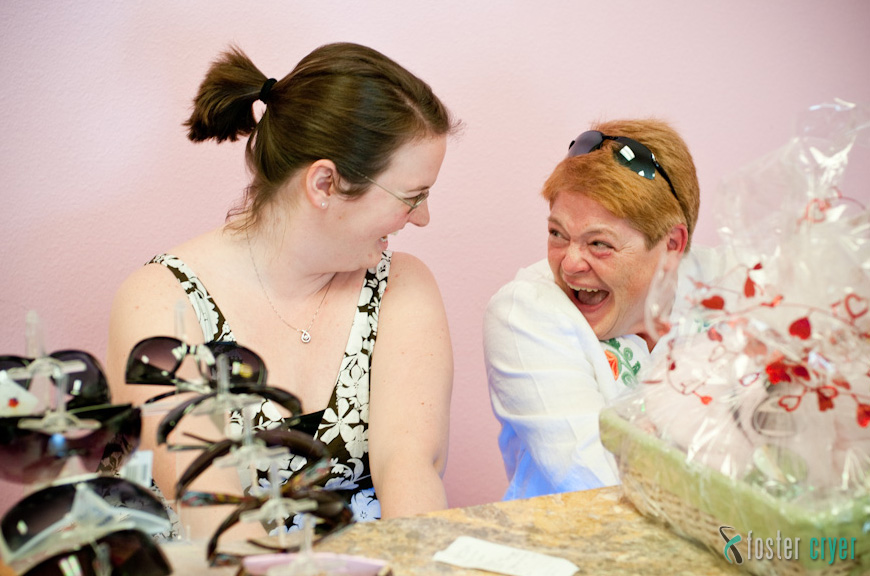 1 extra-large champagne bottle please …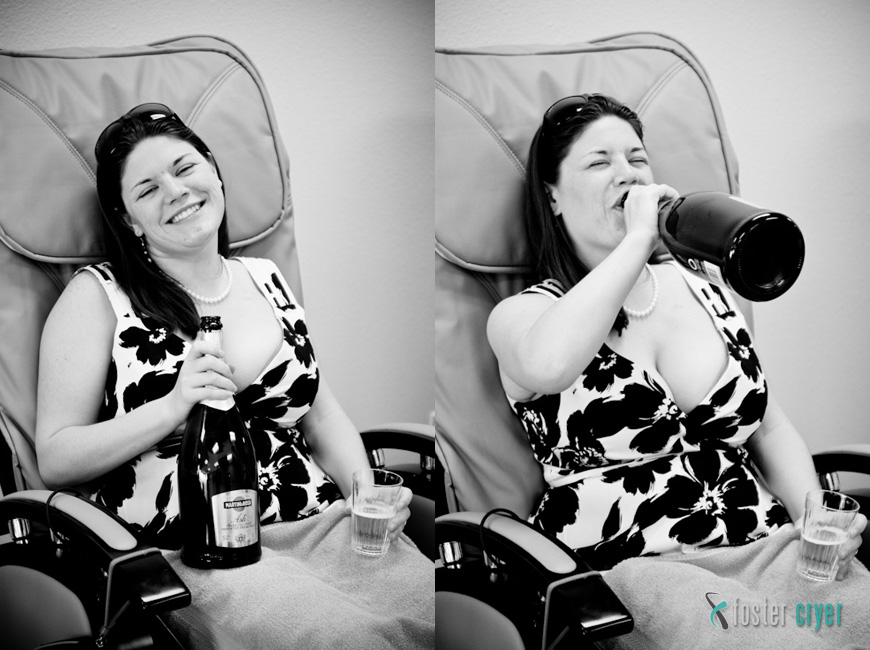 I'm not sure what was so funny, but it got Kelly to blush so it must've been hilarious … and maybe a little inappropriate …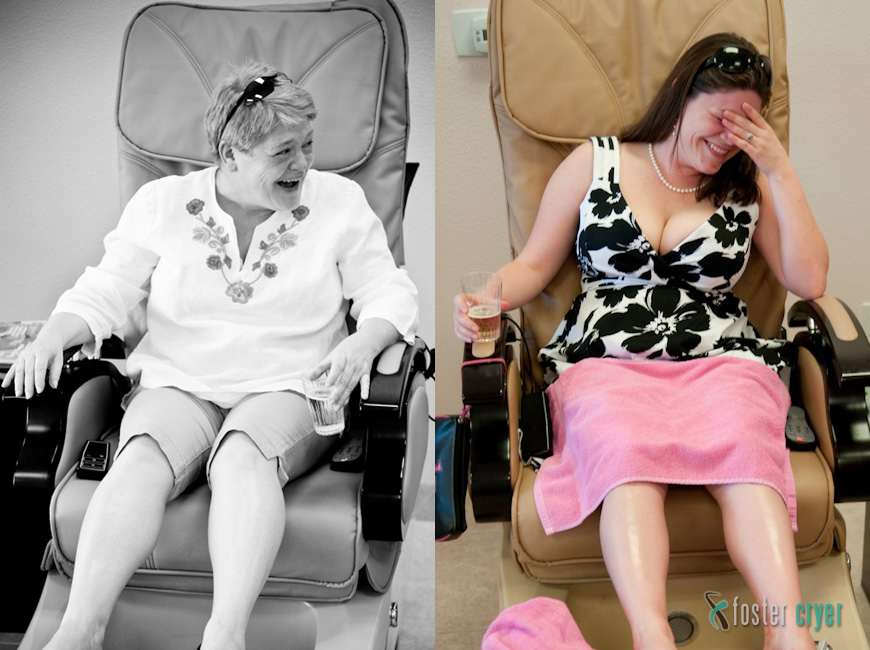 Grandma came in for a big hug before all the make-up and hair got started … gotta love Grandma hugs …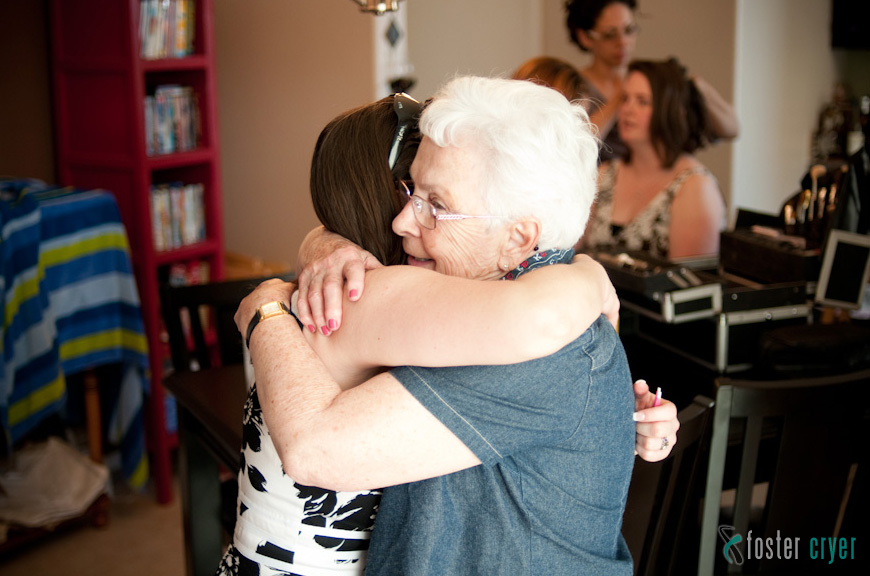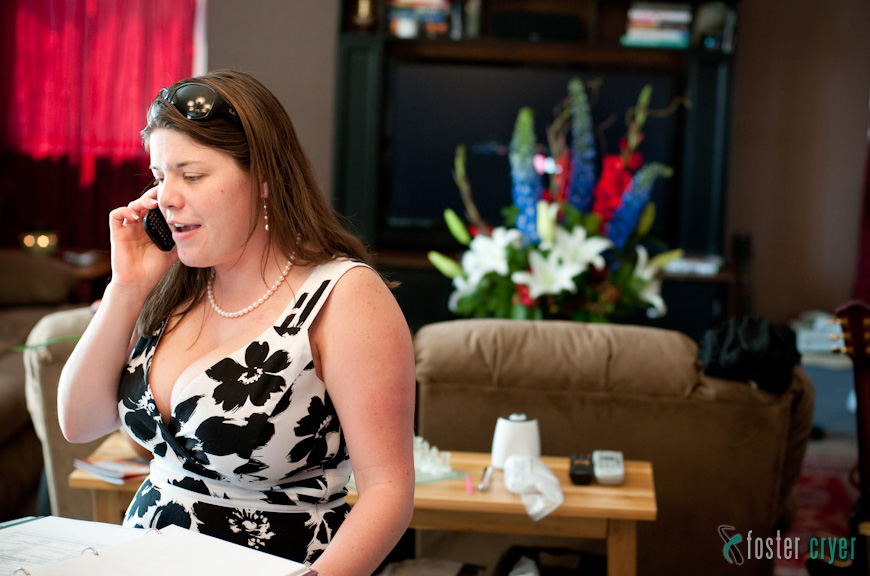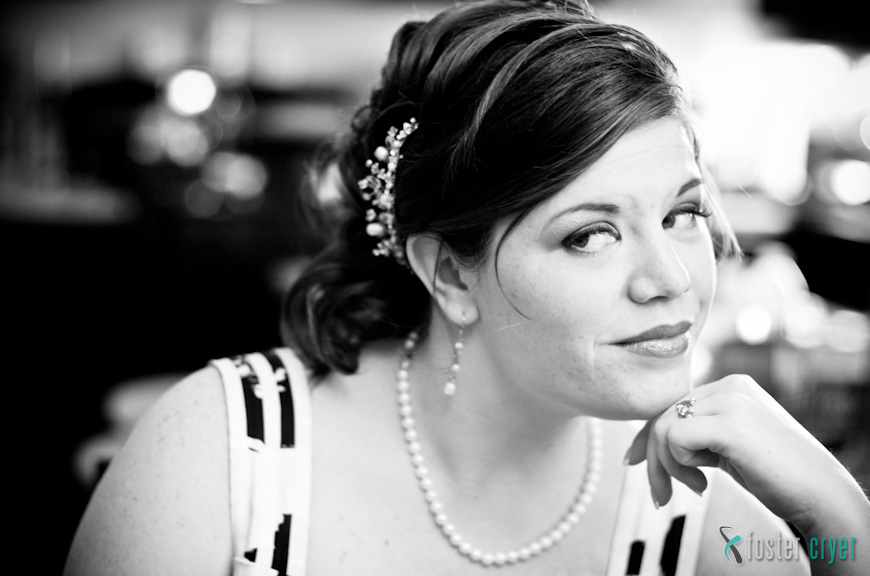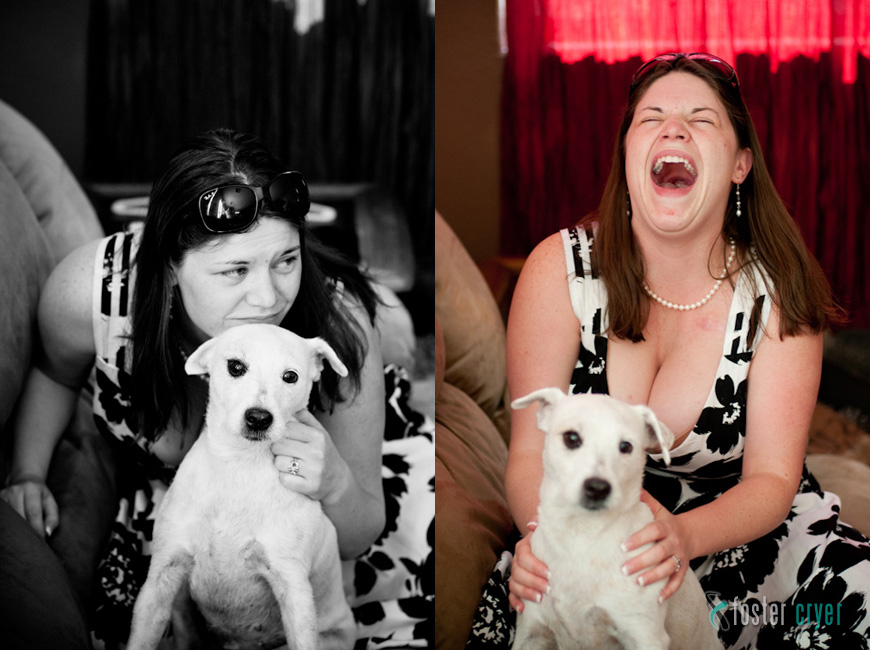 "Hi Mom!"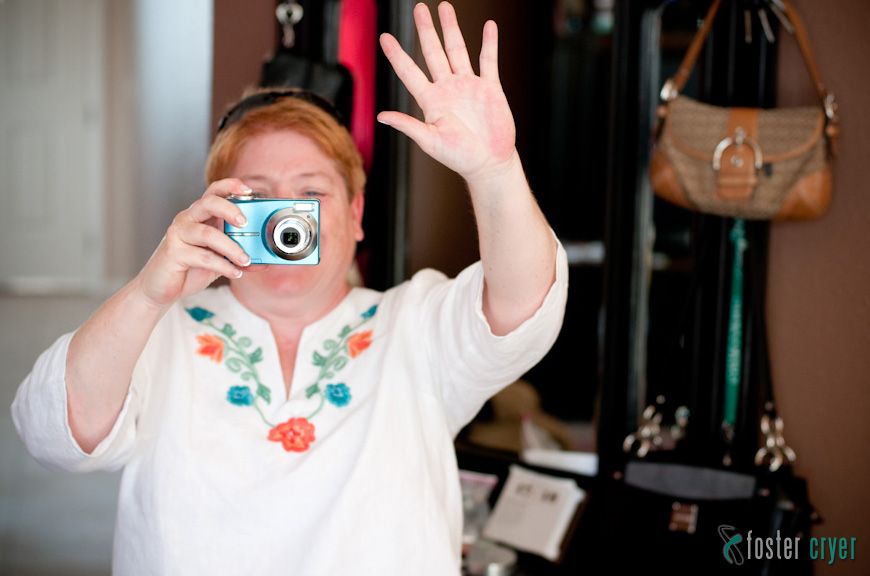 This was one of the 425 different Kelly expressions captured throughout the day …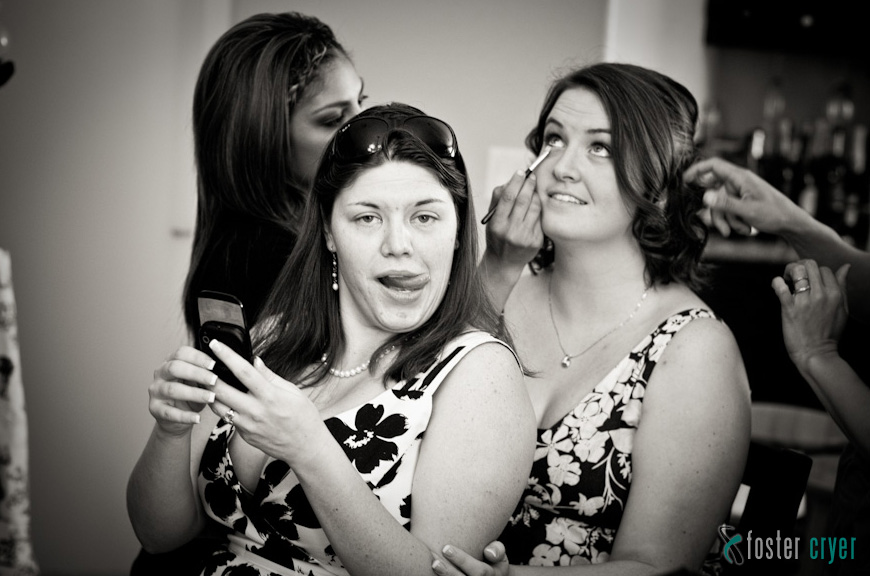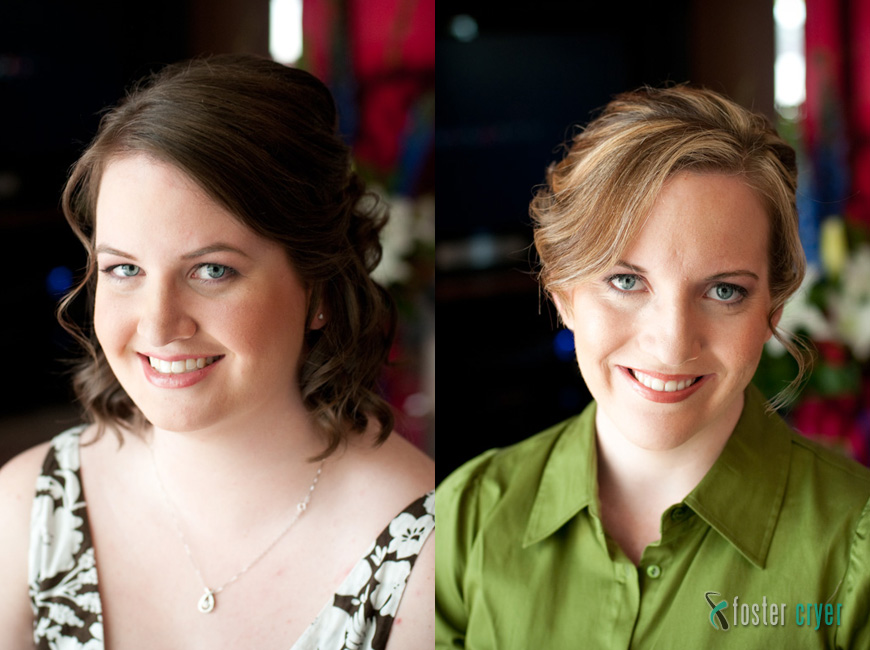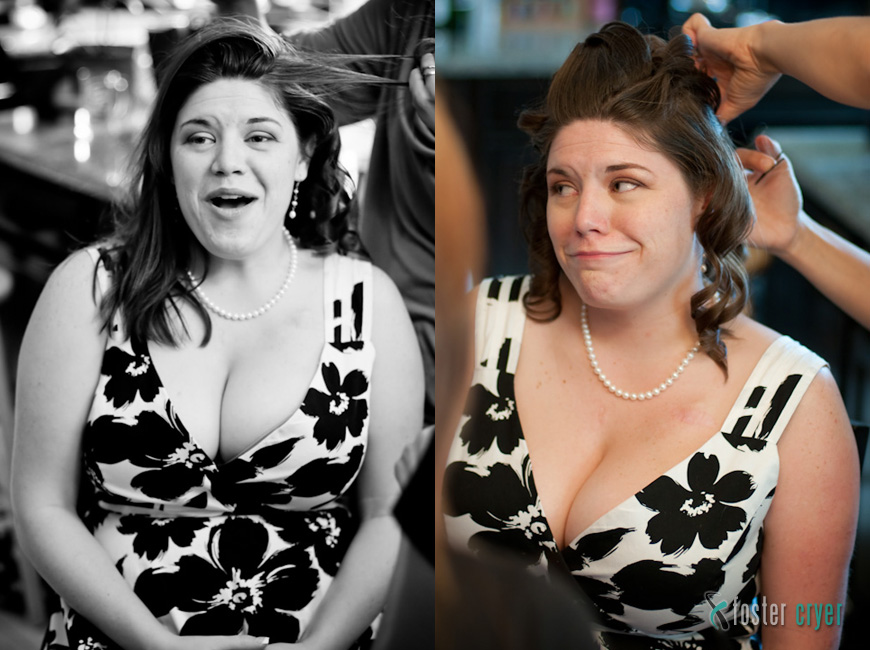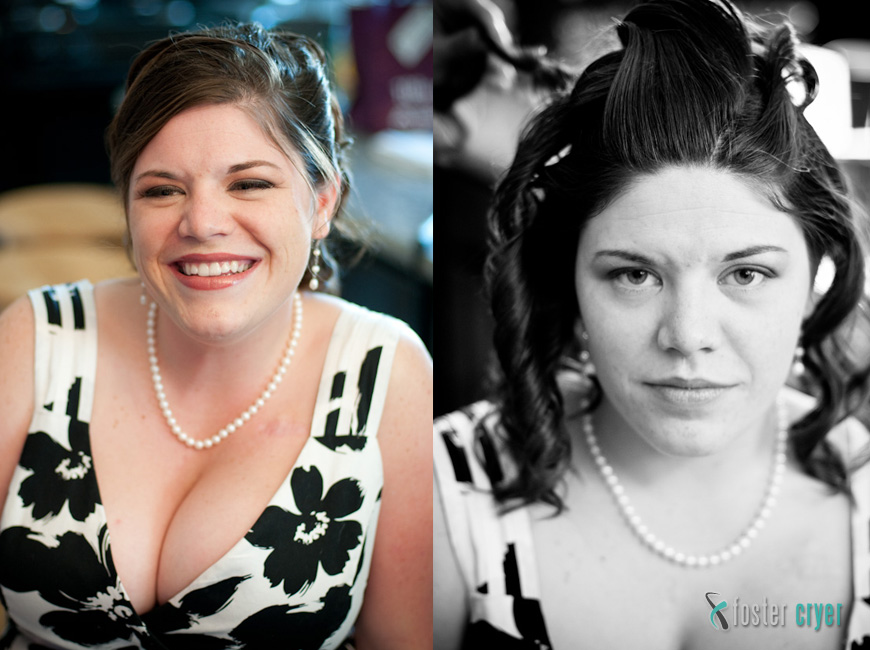 Here's to the 4/18 wedding …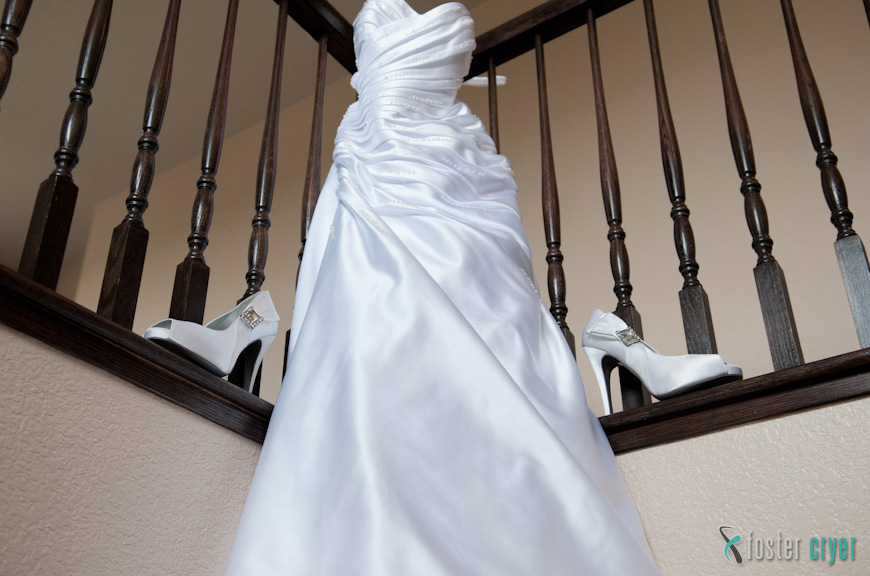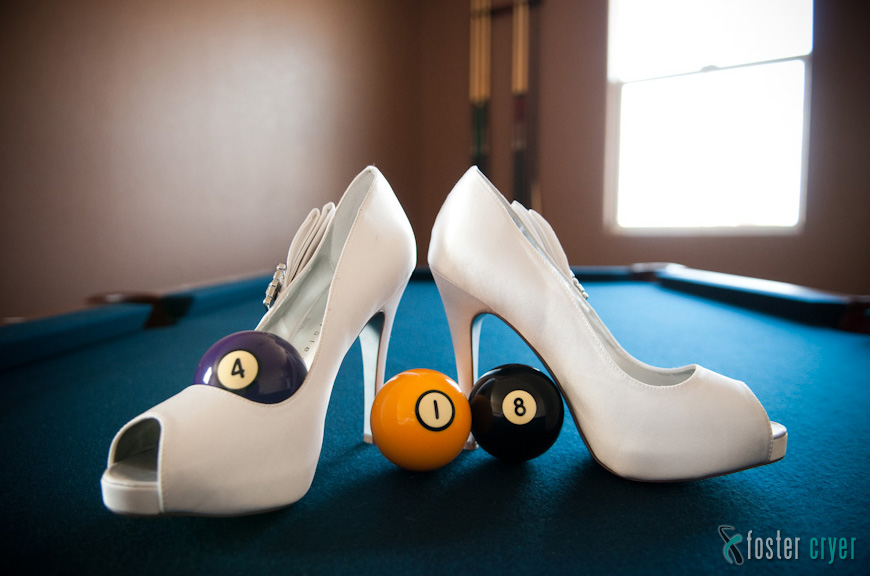 Kelly's Mom was great throughout the entire day and so proud of her little girl … here's a shot from mama's view …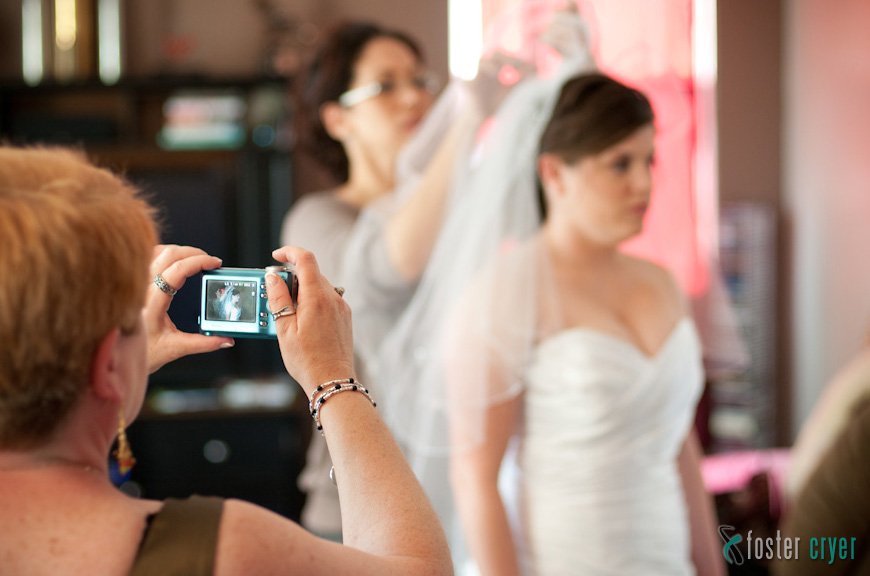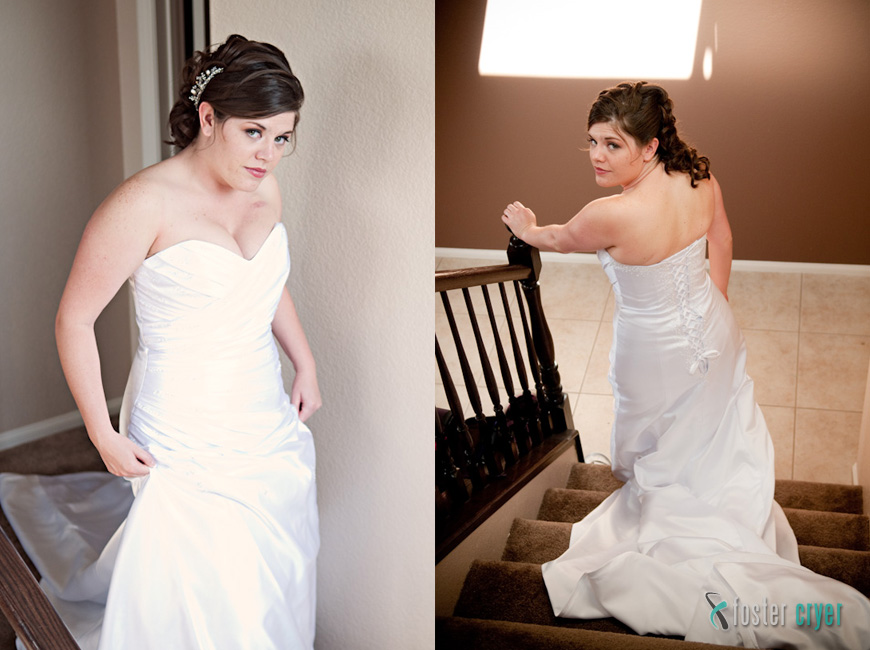 And here's a few more of the beautiful bride …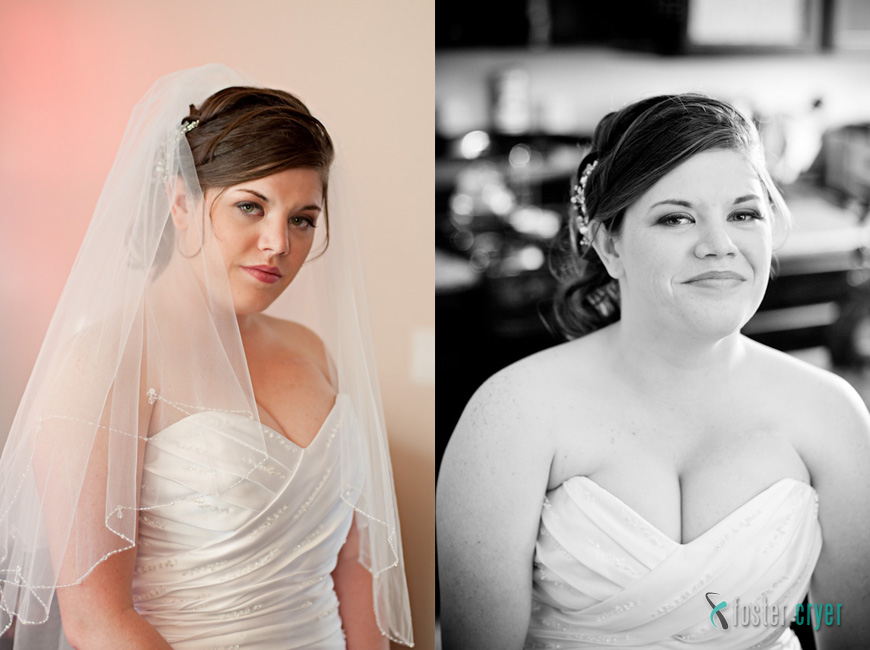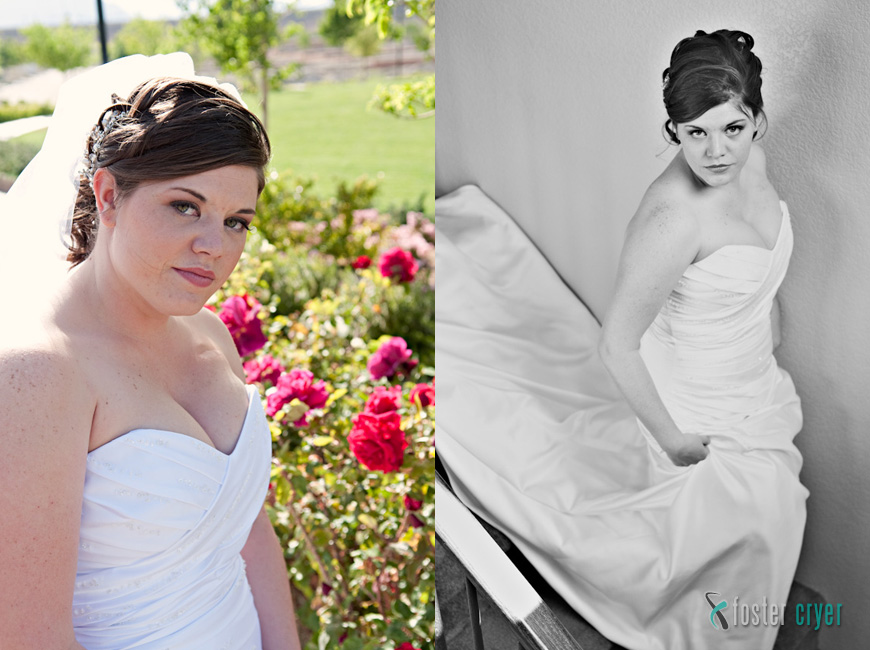 With the getting ready photos in the bag, it was time to hop on the limo to grab some shots down by the Vegas Strip …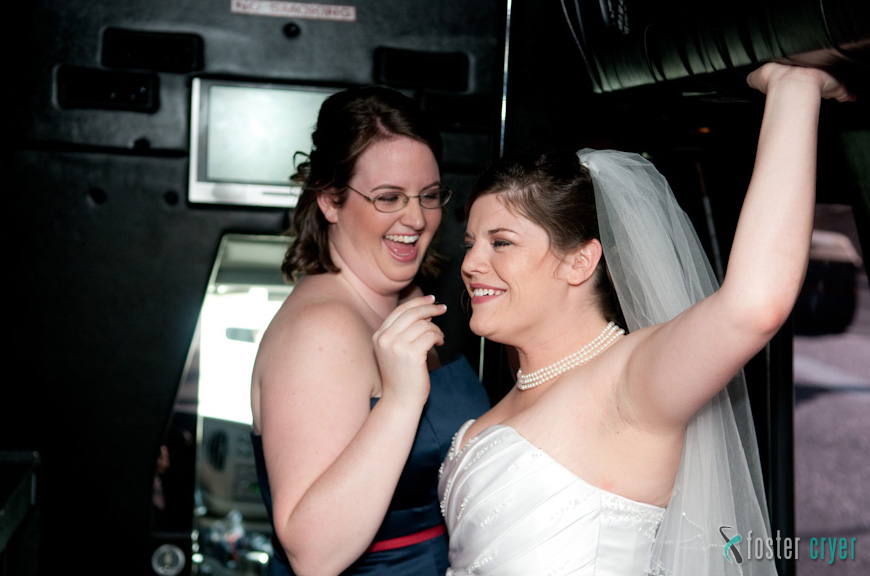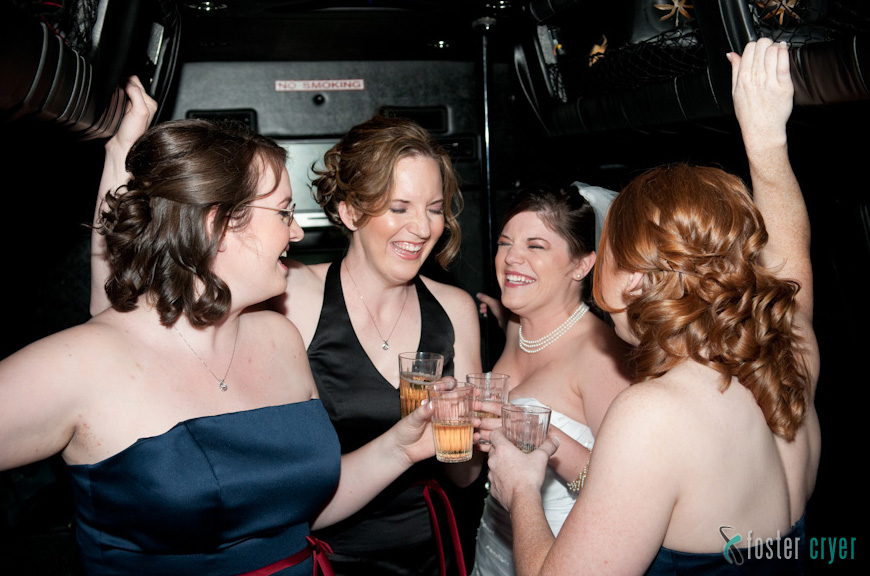 What do you do when you're wearing a dress with no pockets and need to put your phone away? Here's what you do … (sorry Kelly, I couldn't resist)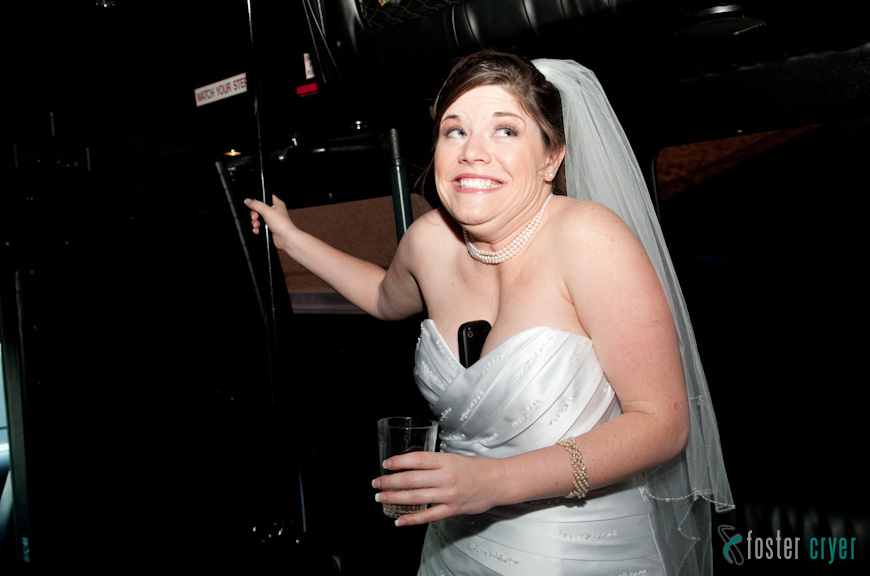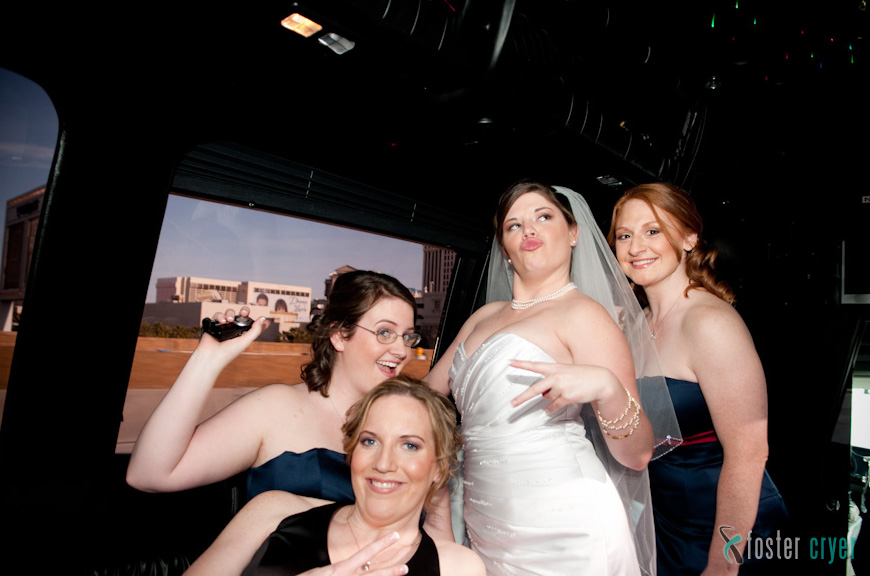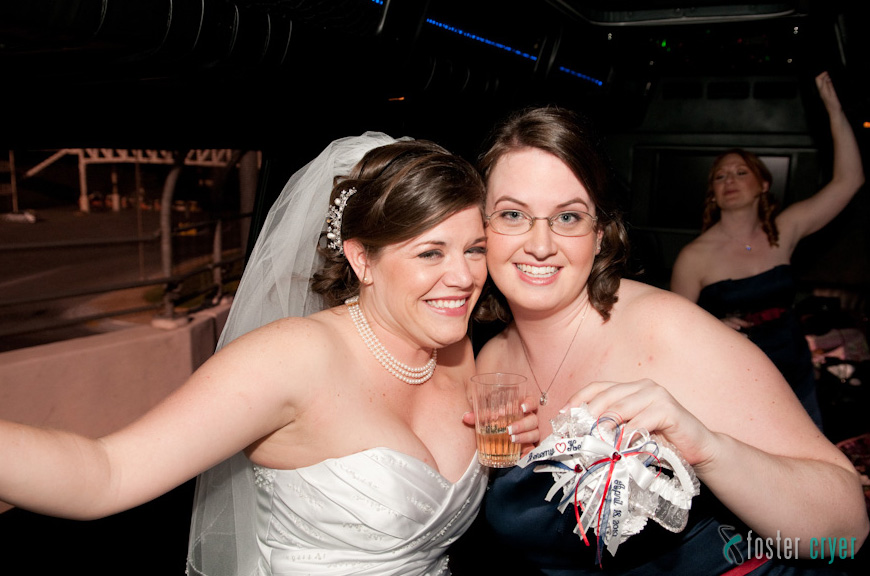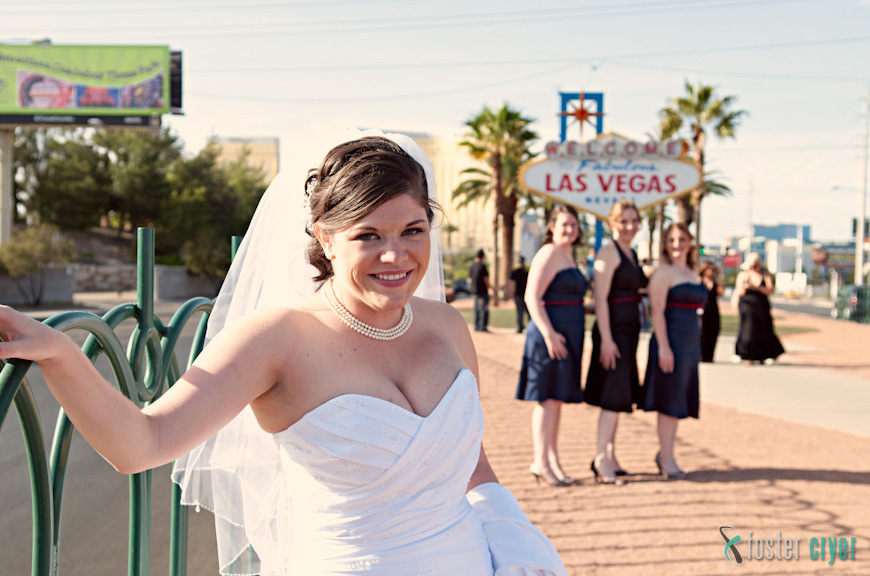 Here's Kelly with the get-away ride that the girls found at the "Welcome to Las Vegas" sign …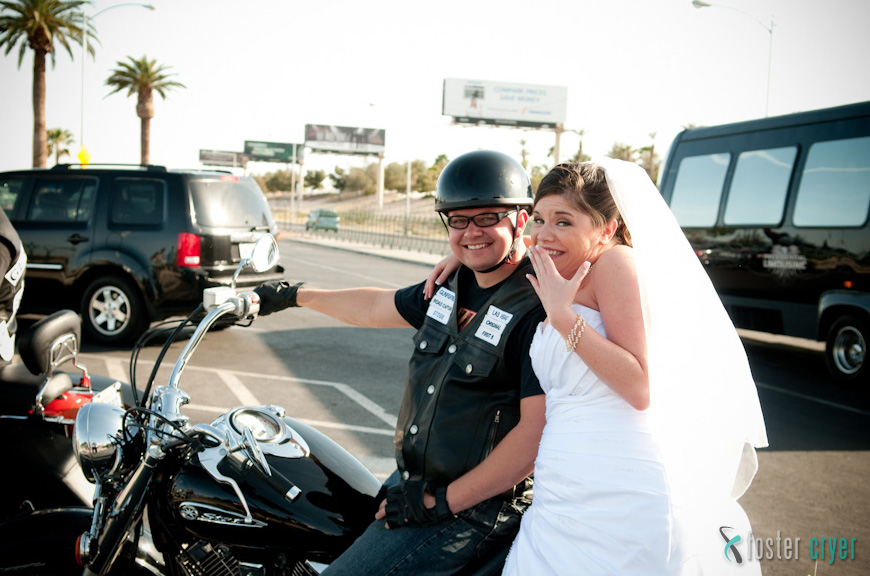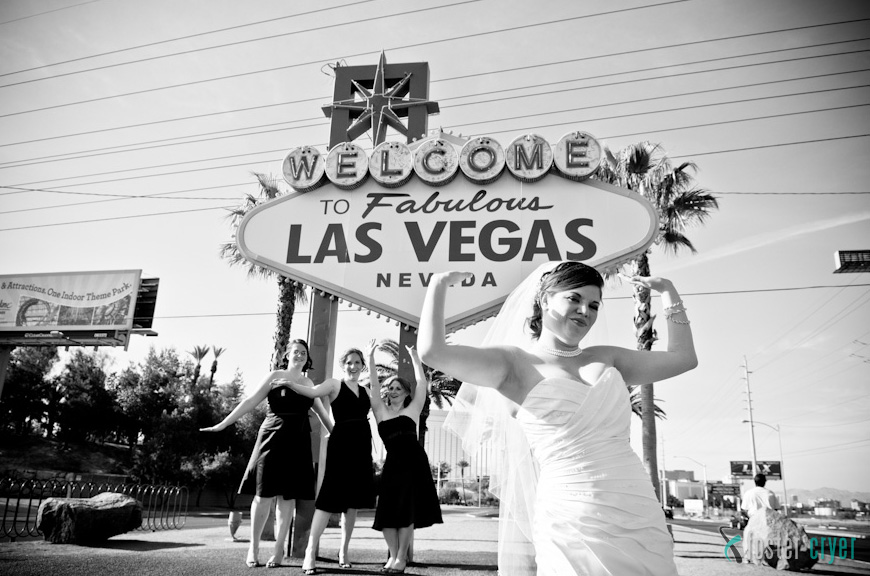 I love the expressions of the bridesmaids as they gave Kelly a little fluffing …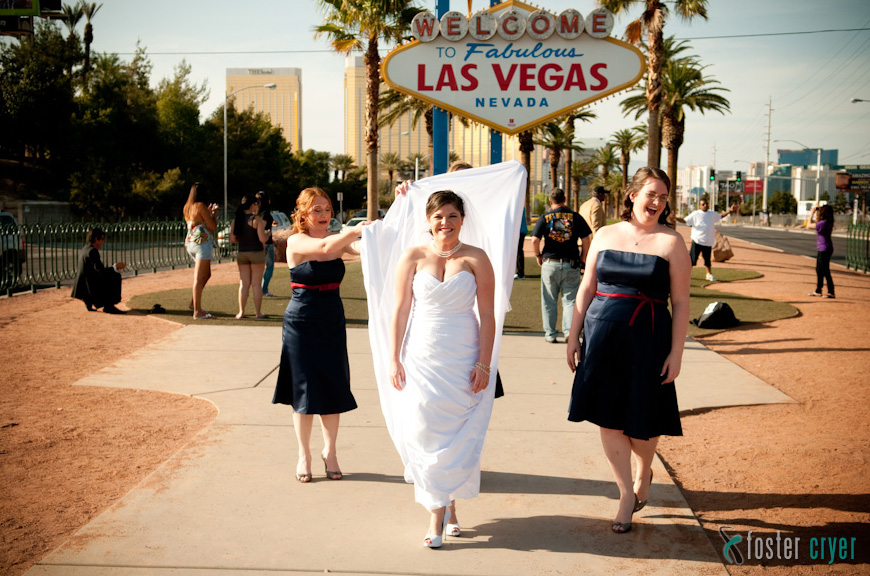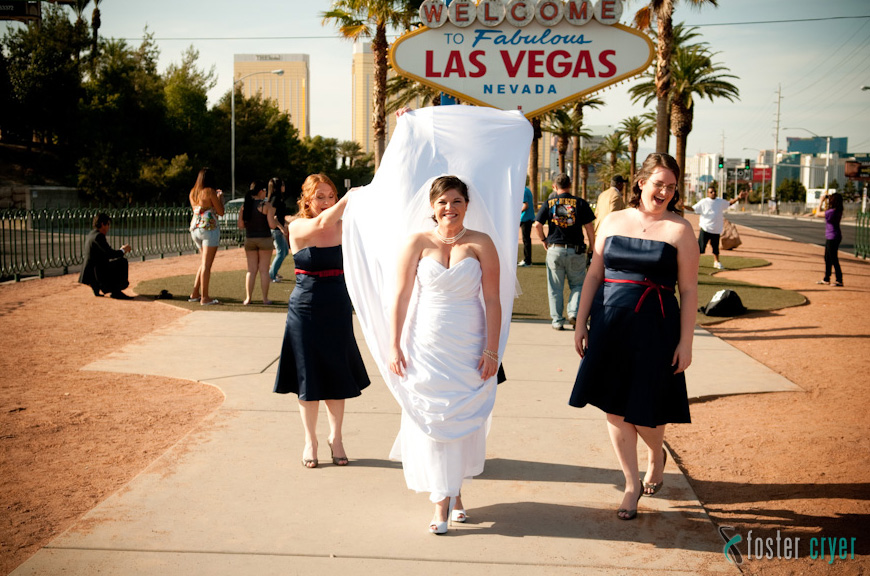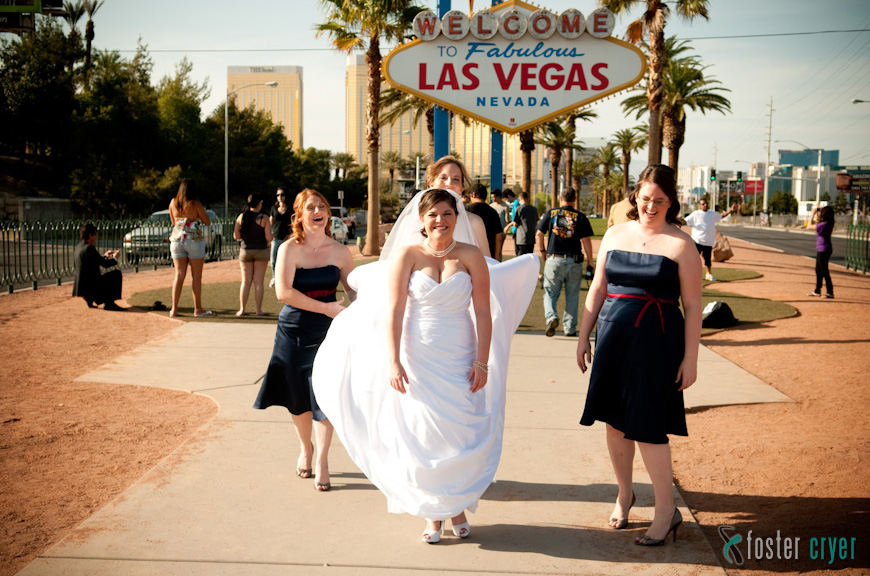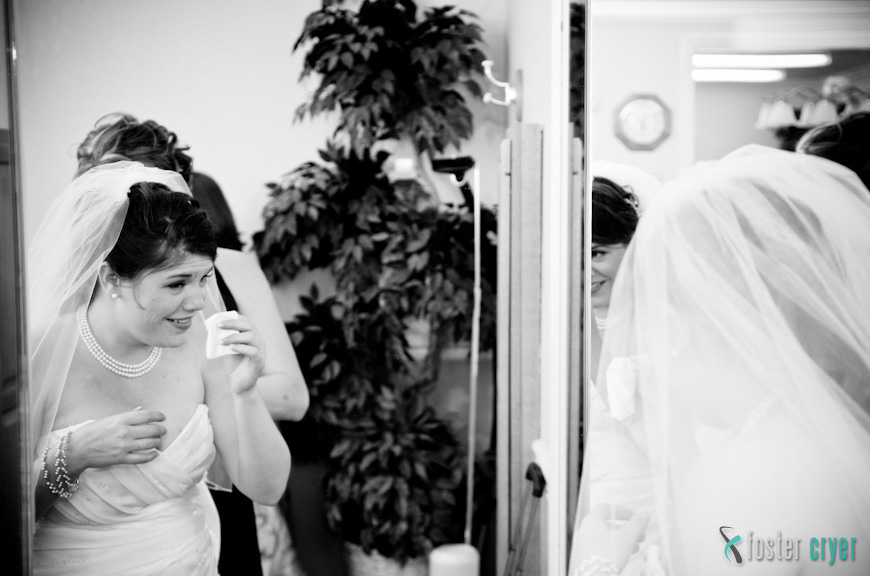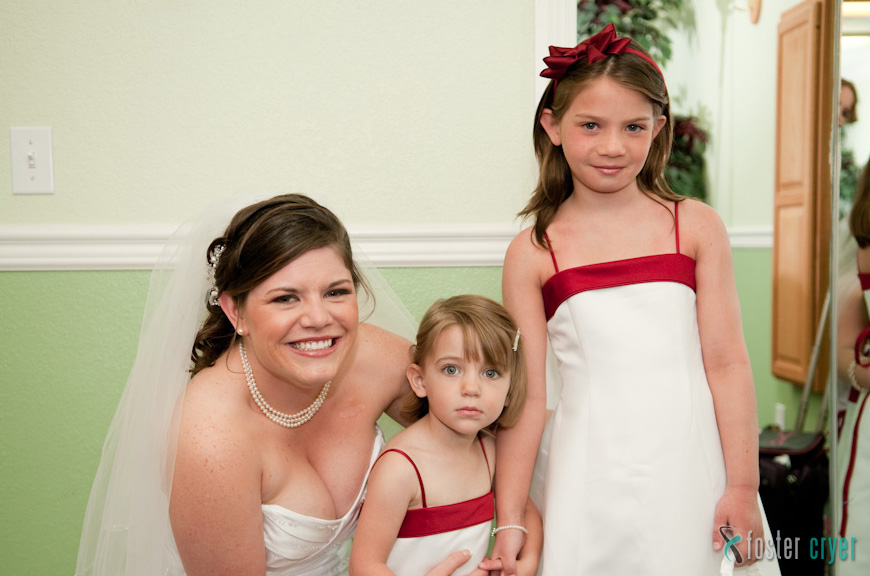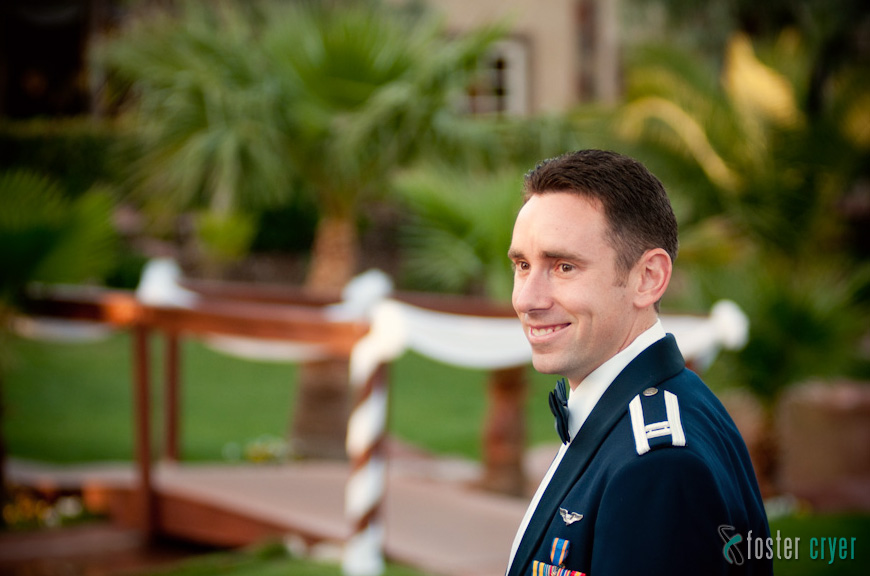 Here's Jeremy and his parents right before the ceremony got under way …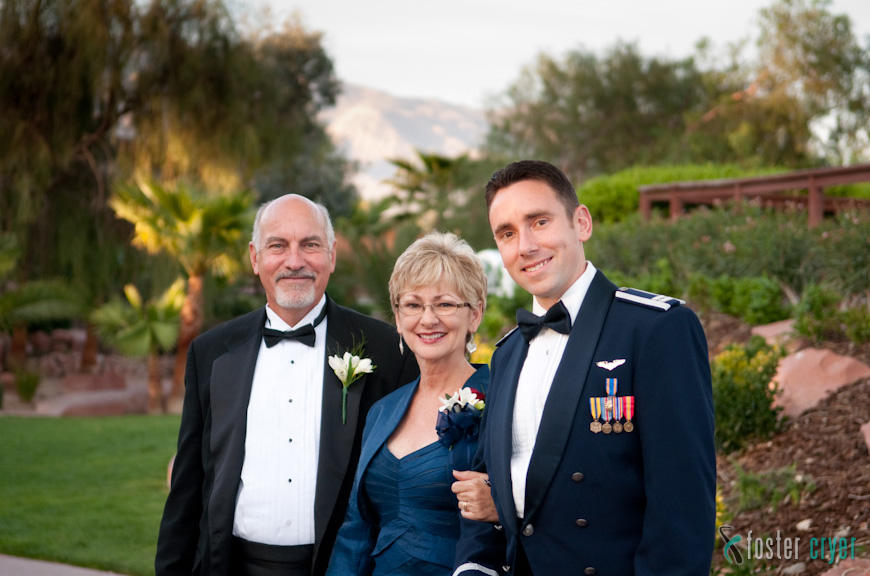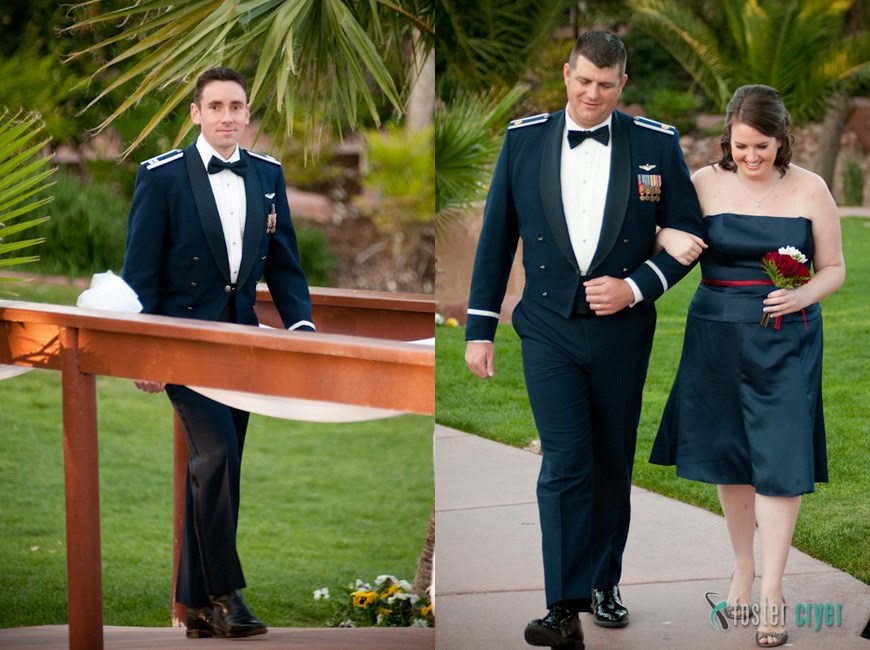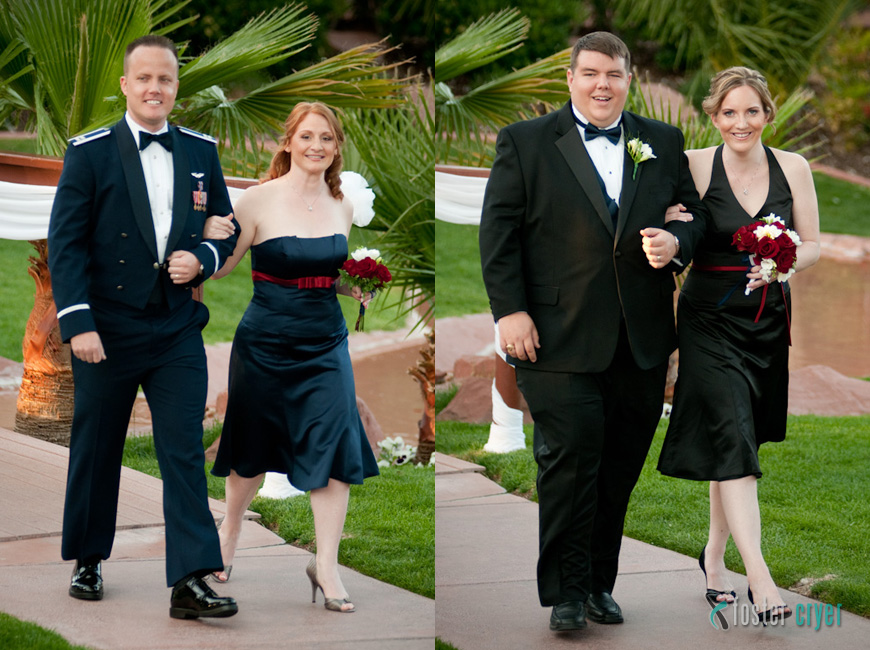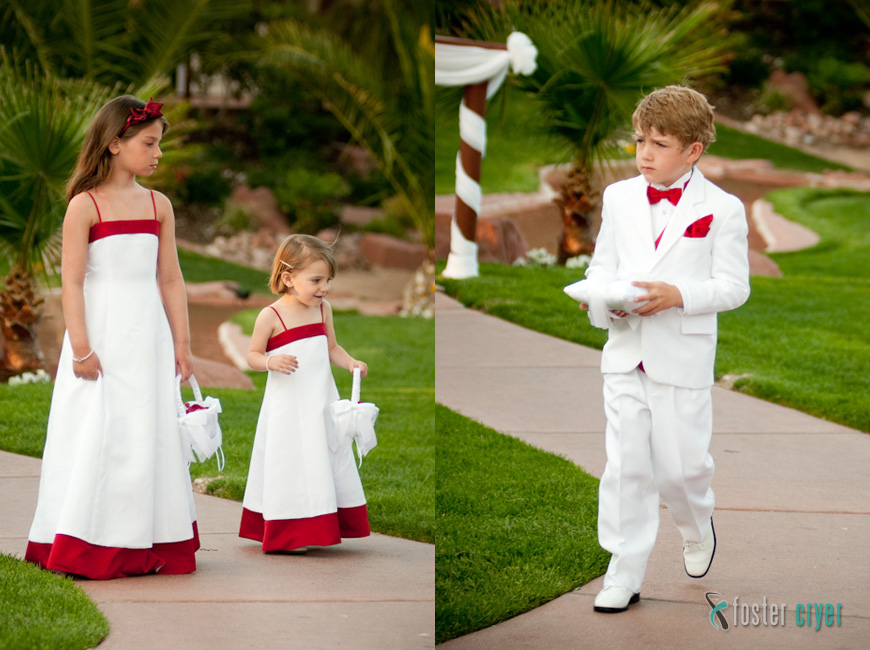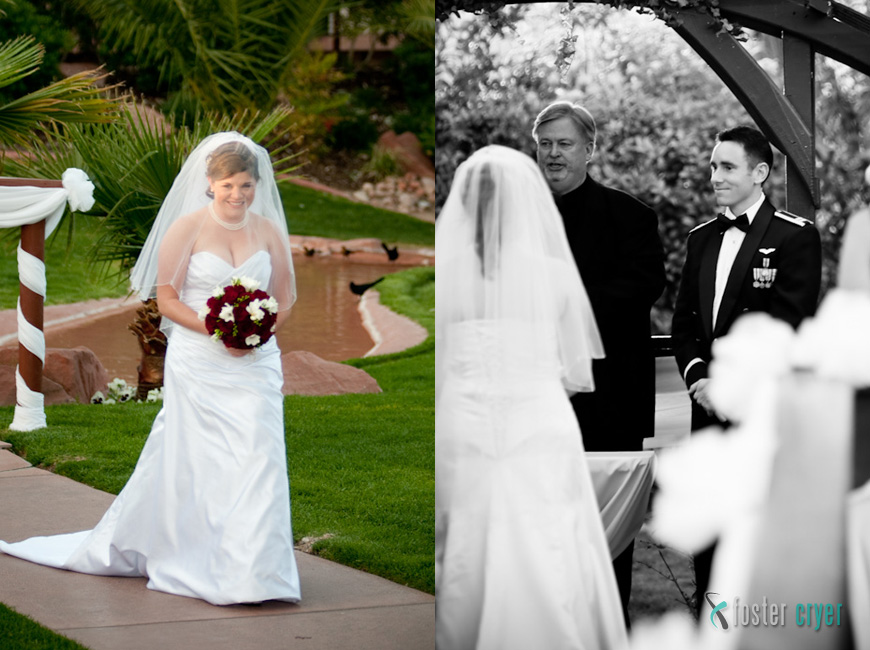 One of the best parts about being a wedding photographer is getting to capture memories and document all of the awesome emotions that are a part of the wedding day …
Like the happiness of newlyweds …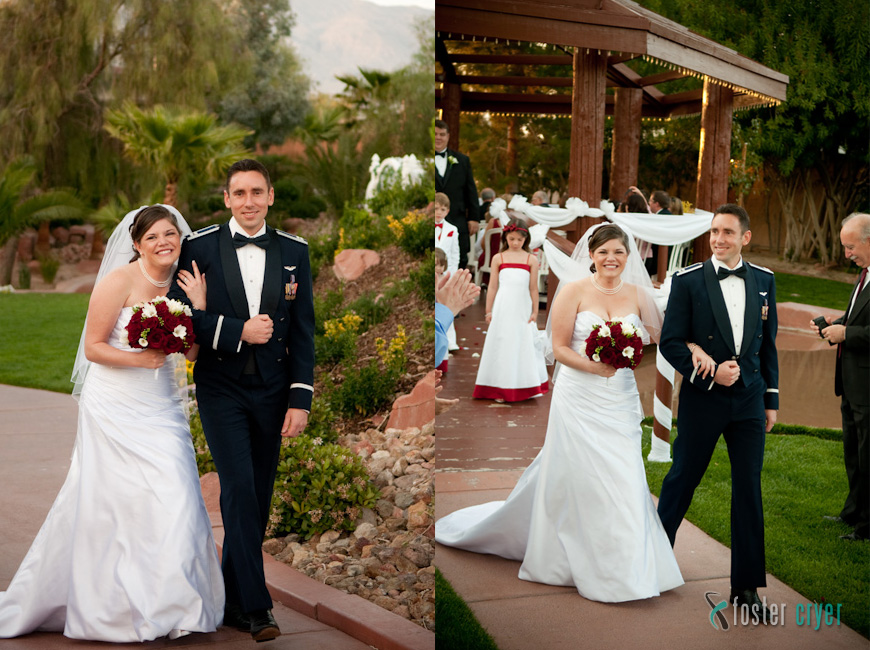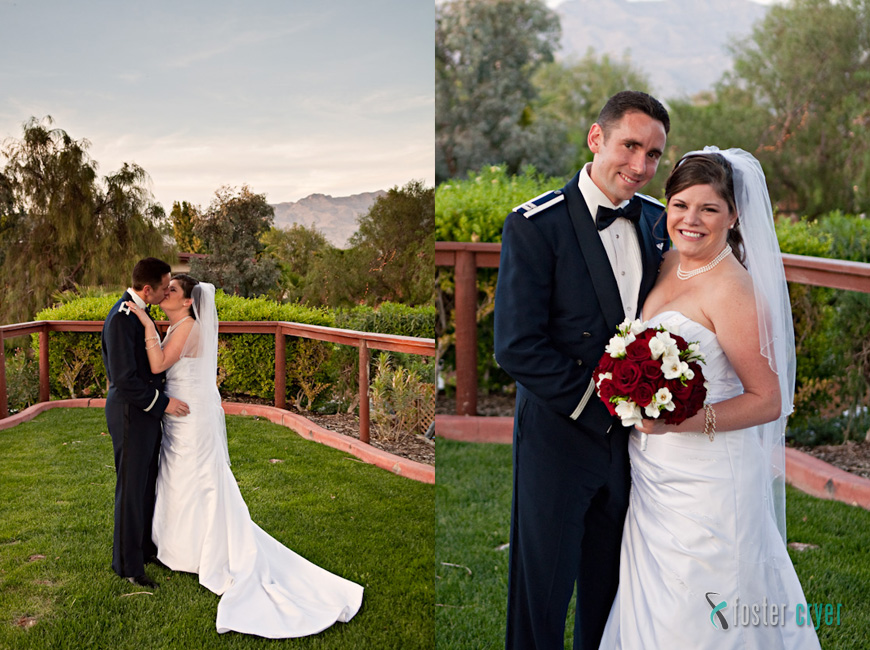 And here's the groomsmen and their Red Raider salute …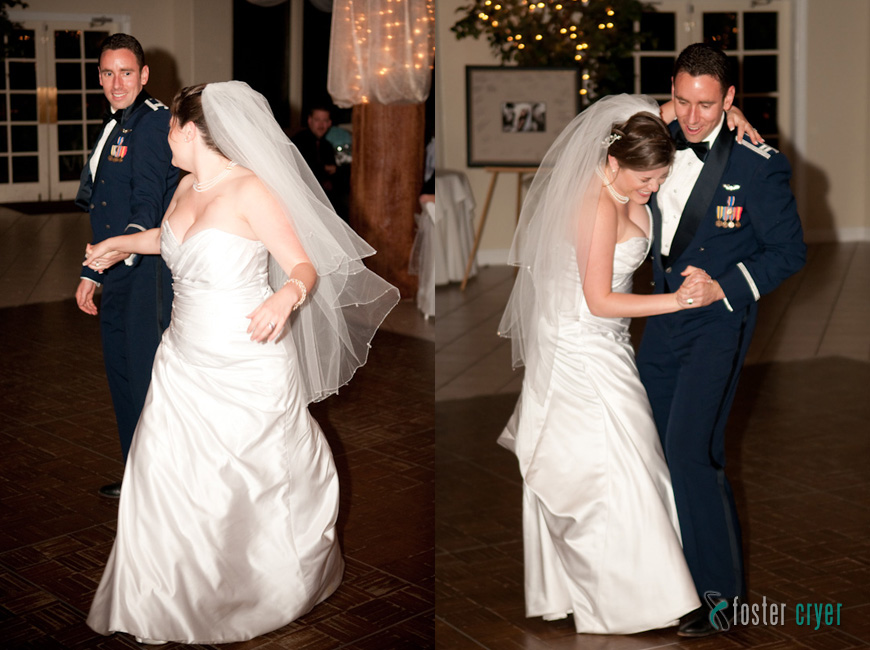 The ring bearer was out on the dance floor all night break dancing, but he decided he needed a little help from Dad to take his break-dancing to another level …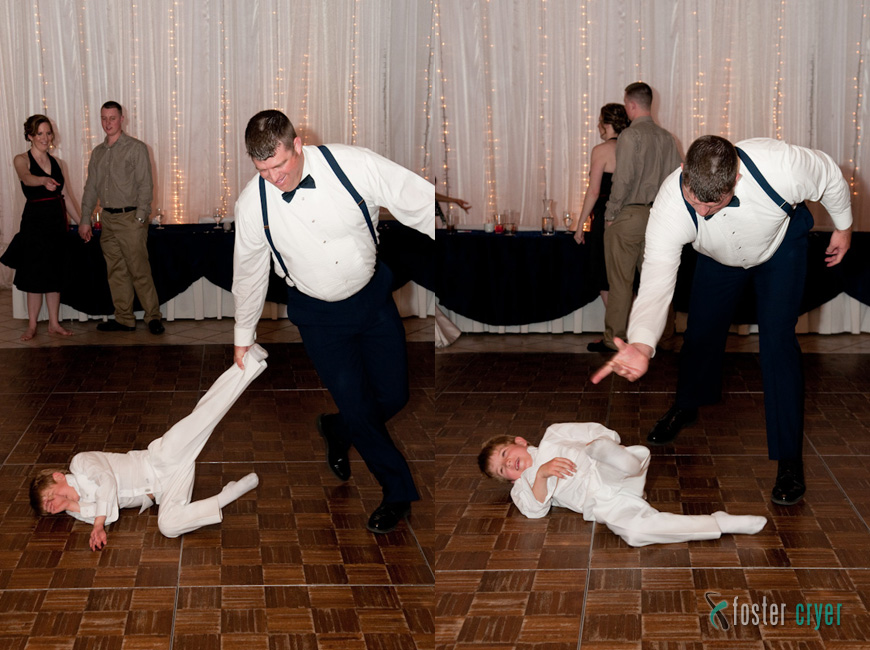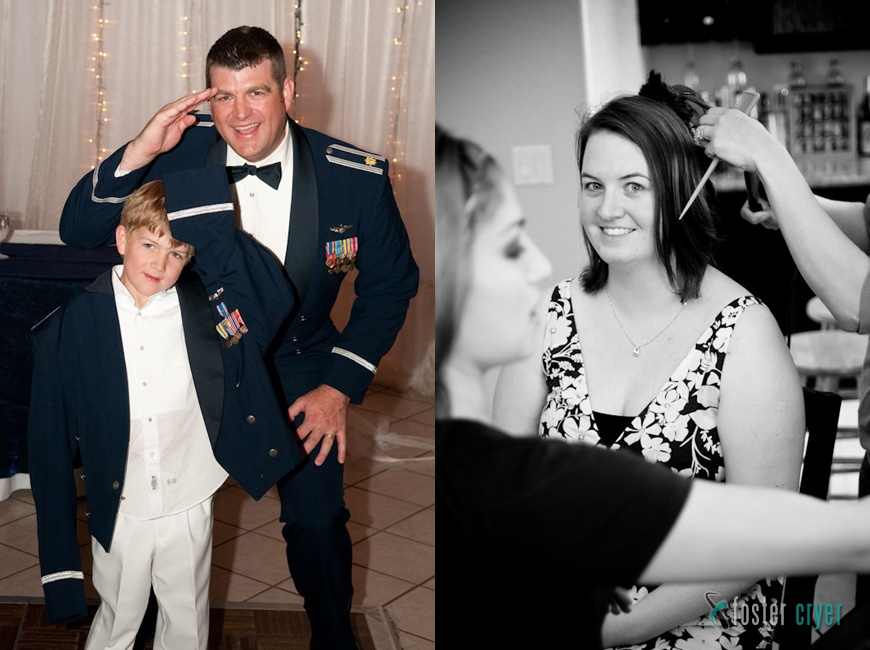 The different expressions and anticipation in the pre-garter photo make this special … the little flower girl is trying to figure out what's up with the blind fold …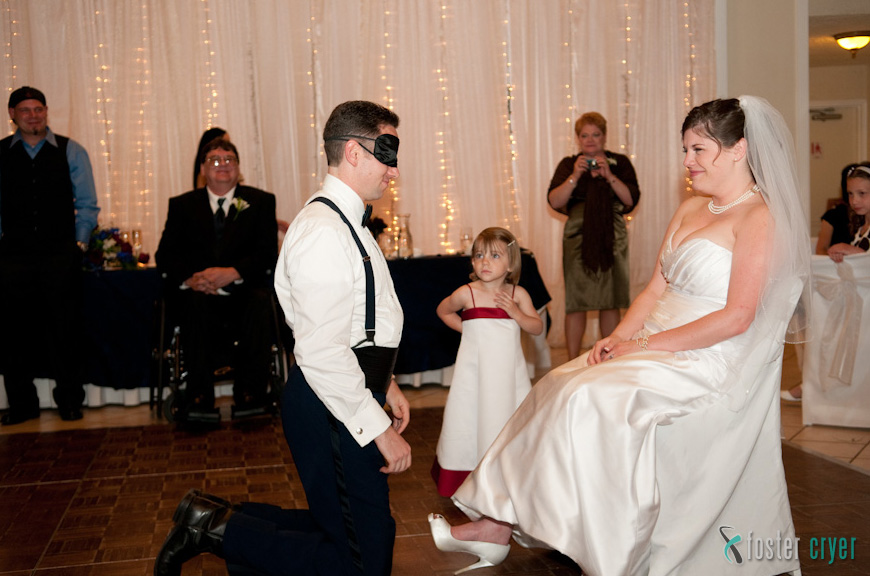 It was either give the happy couple a pinch on their back-side or a kiss … here was the best man's choice …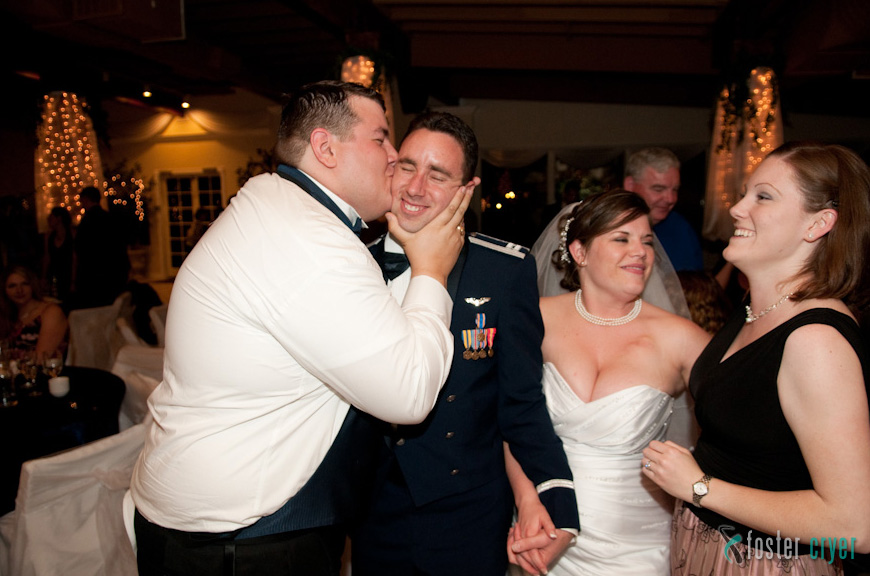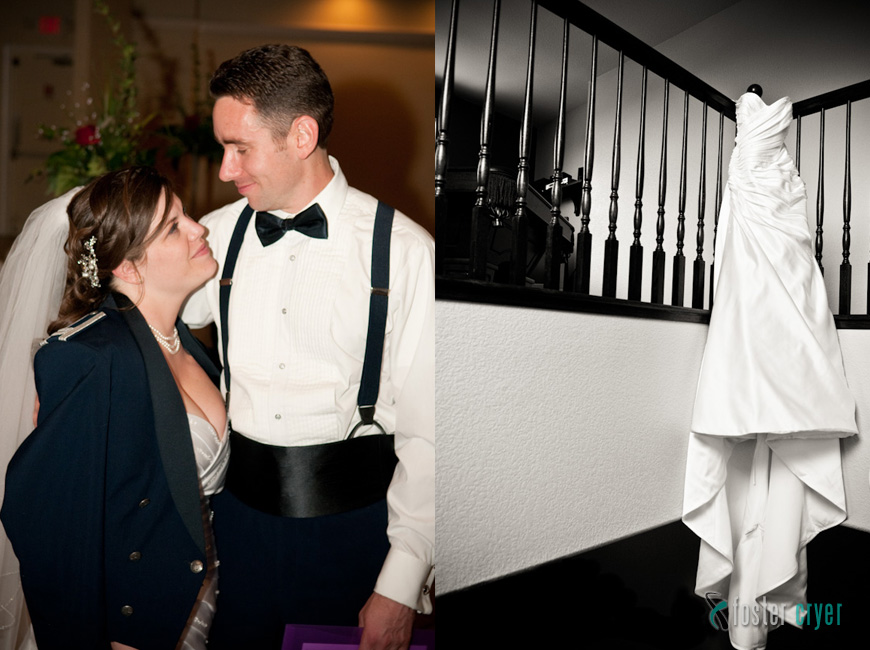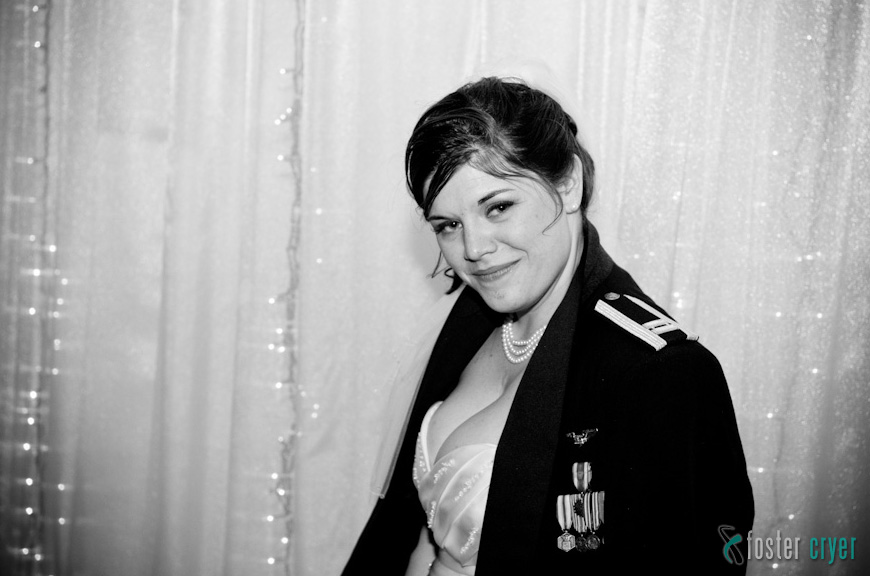 This last image is one of my favorites of the day as it has so much emotion and was just a perfect ending to a great day!
Congratulations Jermey & Kelly and thank you so much for allowing me to be a part of your wedding celebration!
Drop a comment below to let us know what you think because comments are awesome or drop a line to congratulate Jeremy & Kelly!
Wedding location: The Grove