Posted Under: Uncategorized
0 comments
After getting a 85mm and 35mm fixed lens, I needed something more, well maybe not needed, but it was definitely nice when my 50mm f/1.4 came in the mail today.
I pull up to the house and Witten conned a cool little UPS truck out of the UPS driver and decided to test the wheels out and his new engine noises. What's funny is that he is becoming more like me everyday, at least as far as his lack of volume control and sound effects are concerned.
Here's our little sound machine powered his toy UPS truck: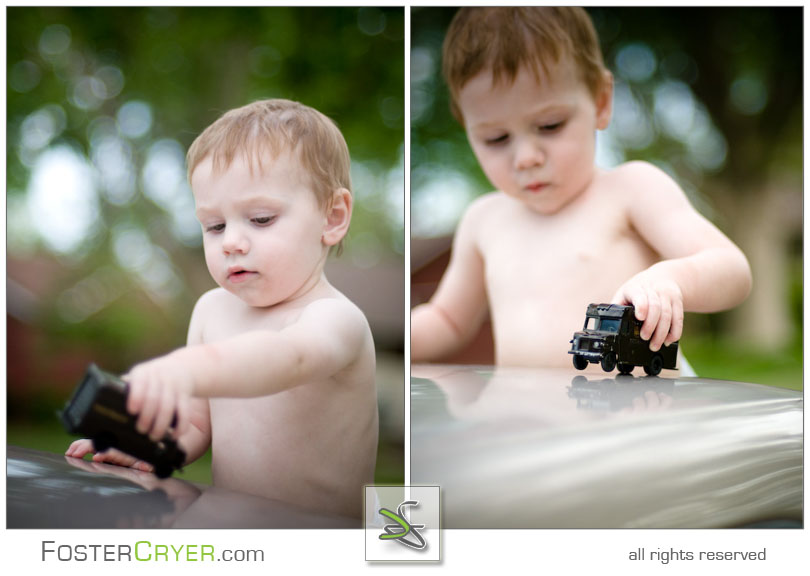 And I Tara had to know that I'd have to grab a picture or two of her, but like always, she was a good sport about it; what am I saying, she secretly loves being photographed!!!!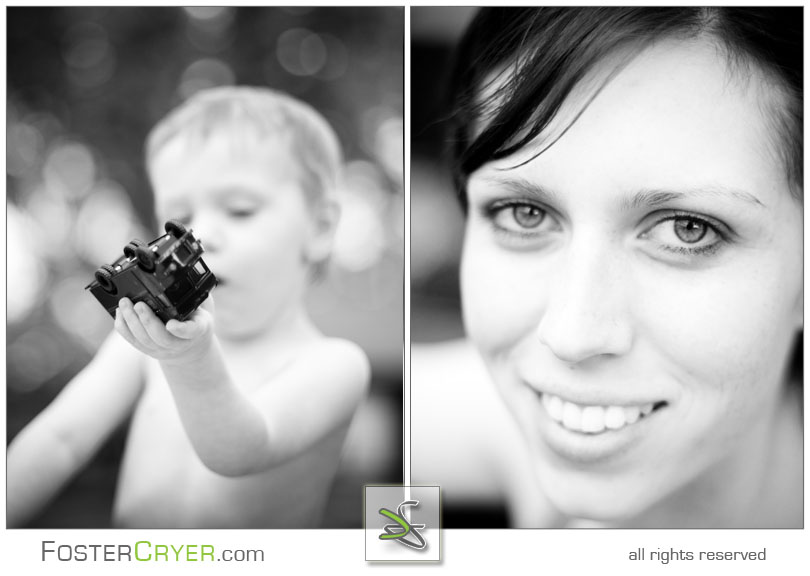 PRIME LENSES ROCK . . . AND SO DO WIVES THAT LET THEIR HUSBANDS BUY COOL CAMERA GEAR!!!