Tomorrow we head into the hospital to welcome a new baby boy into our family.  Since we don't have a ton of pregnancy pictures, we loaded up in the car and headed out to grab some shots of the three of us, well four if you count Ronan.
When I pulled out the tripod, Witten didn't exactly know what to do with it so he sized it up and then put his head on the tripod . . .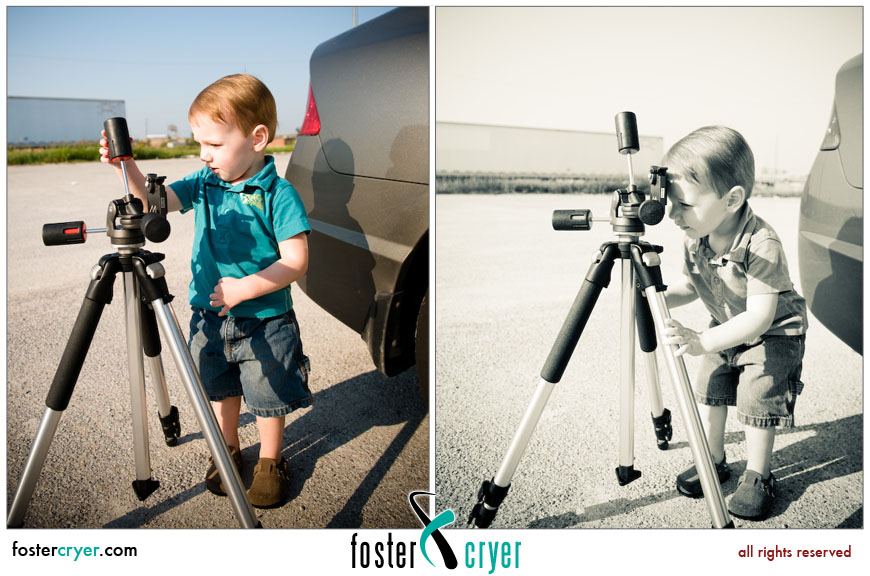 Wow, Tara is all baby . . . the doctor predicted that Ronan would only be around 7-1/2 poinds though.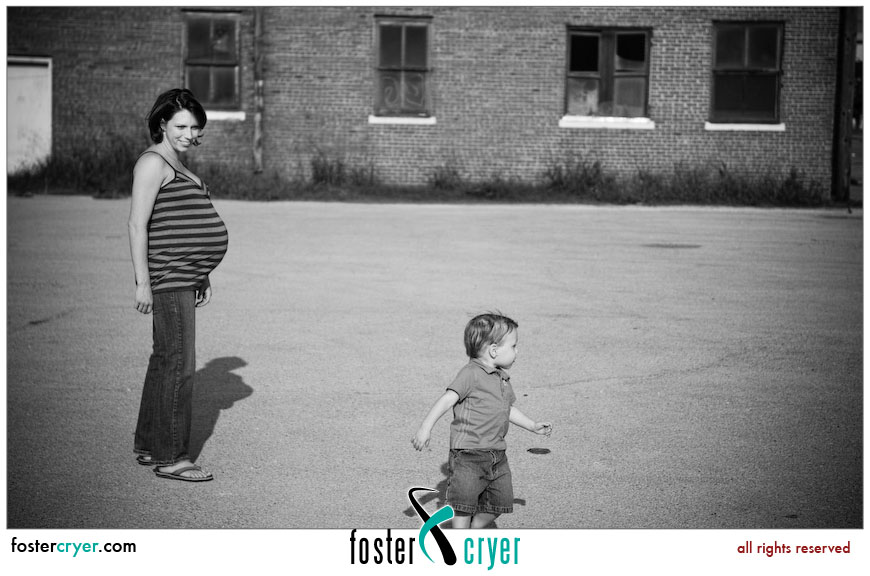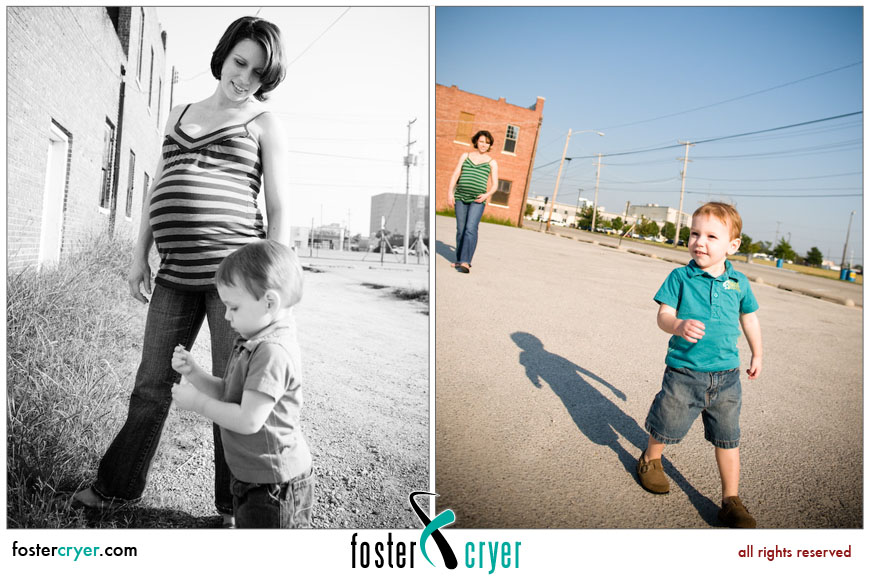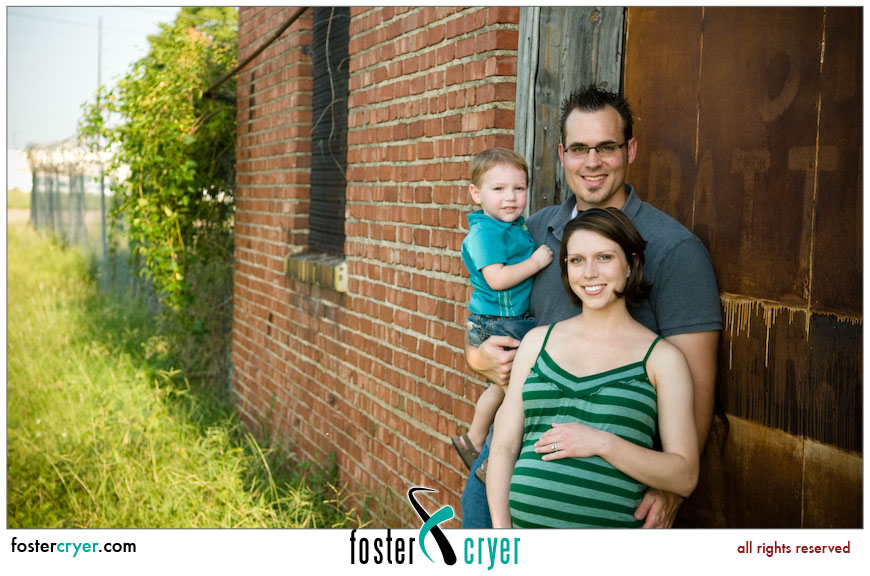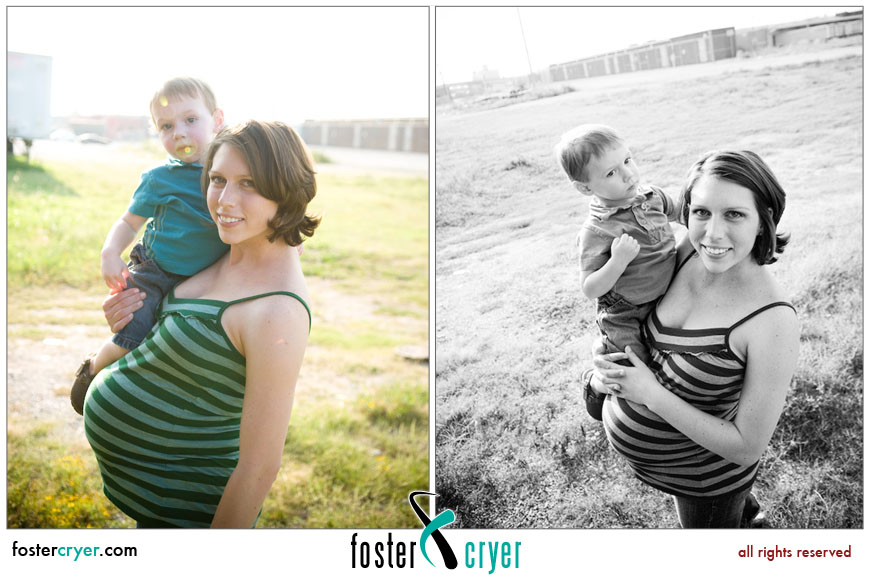 And here's a couple of family kisses . . . Witten had to join in on every time Tara and I went in for a kiss . . . not a problem though, we love kissing on our little man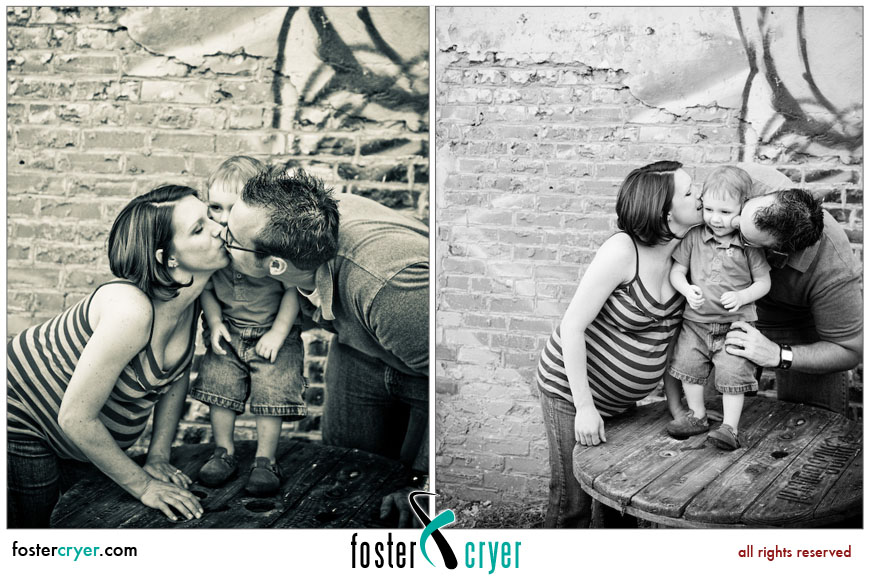 This is one of my favorites from the afternoon . . .