After Witten was born, I had hopes that he would be into sports and be active. Without too much practice, Witten has really taken to soccer; he can even dribble, only for a about 5-6 feet, but he looks pretty coordinated for that short distance.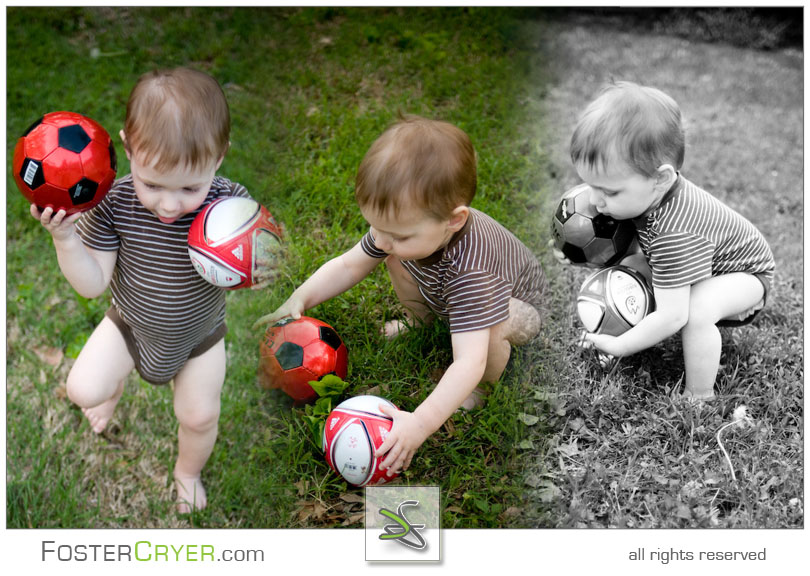 He still hasn't figured out the whole "no hands" approach yet, but he's also only 17 months old. At 18 months though, he better have a better grasp of the rules or he might be doing some wind sprints in the back yard. I'm completely kidding if you didn't catch the sarcasm.
I know this is kind of cliche statement, but I can't believe how big Witten is getting and all the new things that Witten does every day. It's amazing how no matter how many pictures you take of your kids, there are never enough . . . it seems like the last 17 months have just flown by and I still get a smile on my face and sometimes a little choked up when I think about seeing our little miracle for the first time; wow, what a blessing!!!
Here's the first picture we got of our little boy, just seconds after the nurses brought him out of the operating room: