Last weekend we took the boys out to the pumpkin patch to pick out a few pumpkins.  When we got there the wind made it a little cooler than we expected, but Witten had a good time; at least for most of the time we were there.
As he's saying in the picture below . . . "COLD!" . . .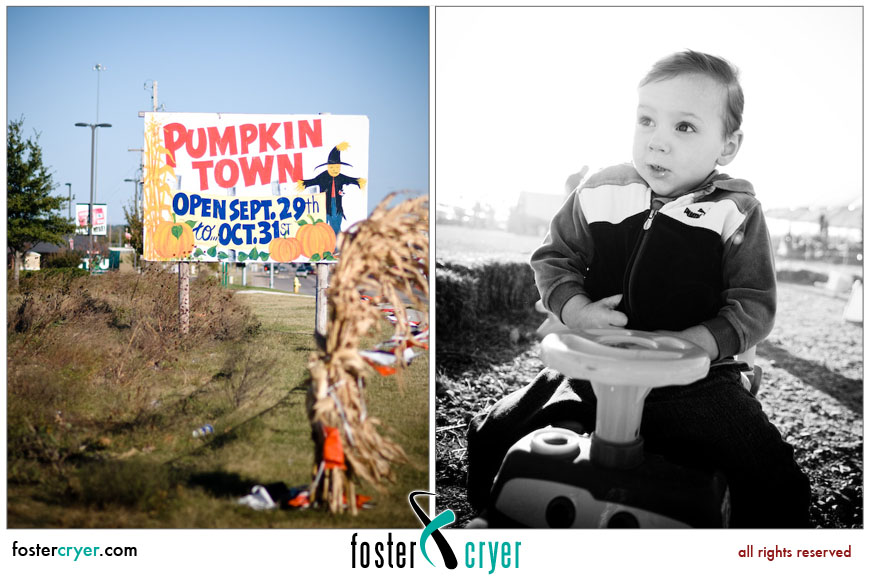 He was much more interested in the tracker toys than the pumpkins, ponies, or the hay ride . . . that's a boy for you . . .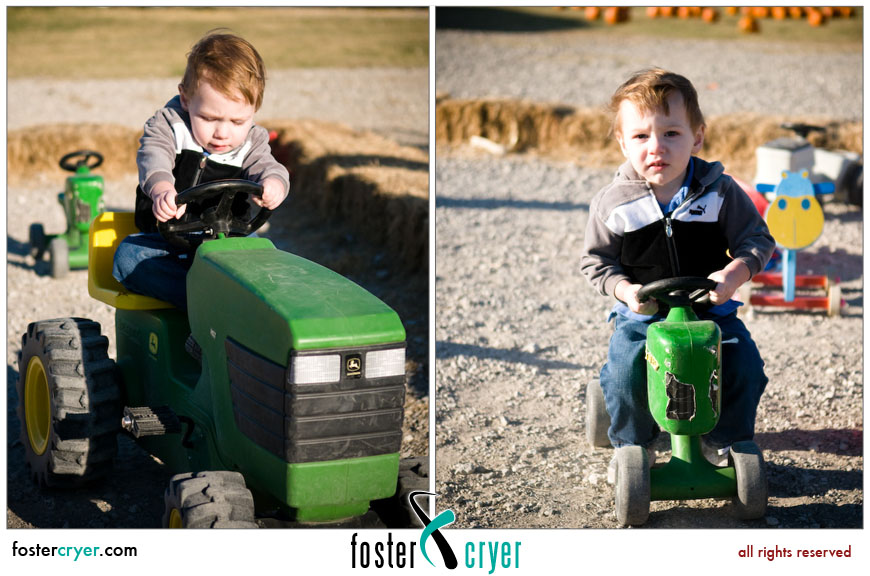 And here's the beautiful Mrs. Cryer trying to keep Ronan shielded from the wind with that awesome OSU sling . . .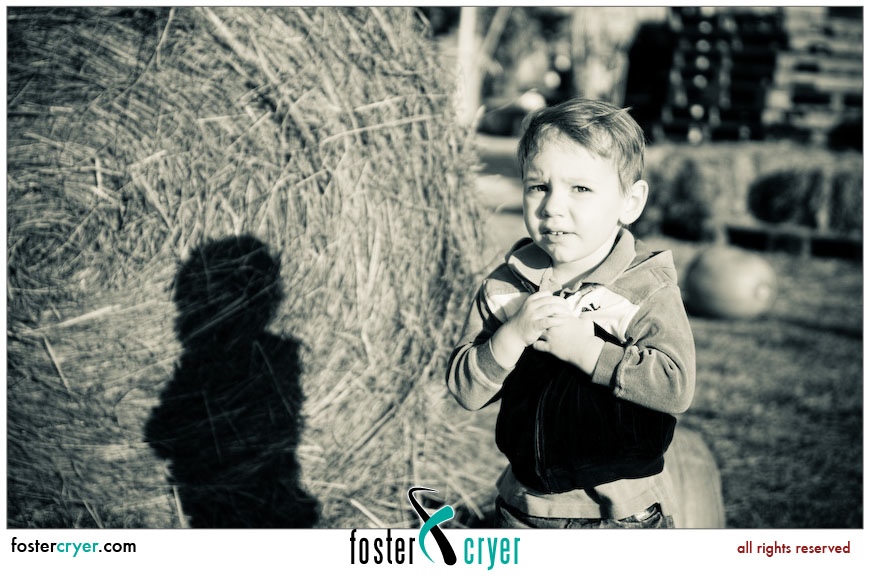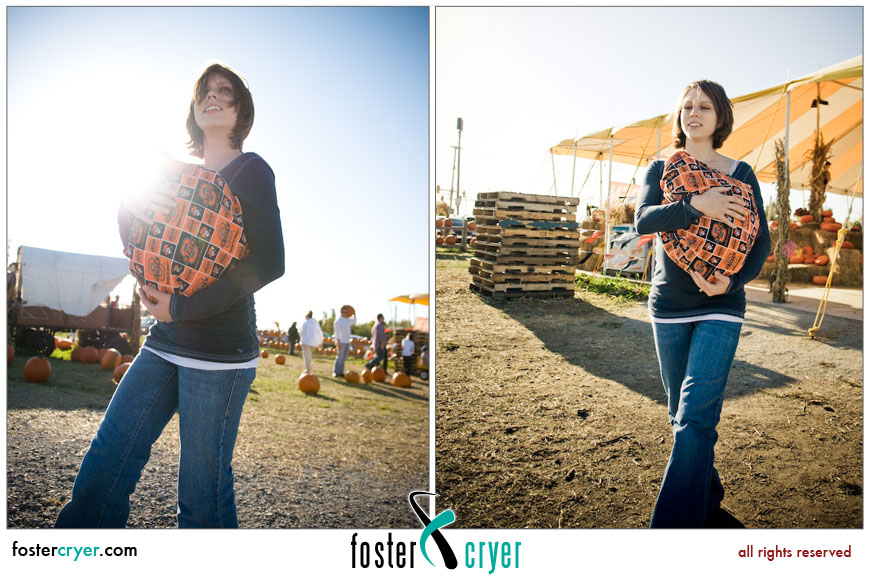 Witten saw one of the big inflatables and got all excited . . . he's just a little short and young though for this one . . .
We had to get some pictures of Witten up on the hay bales which starte out good . . .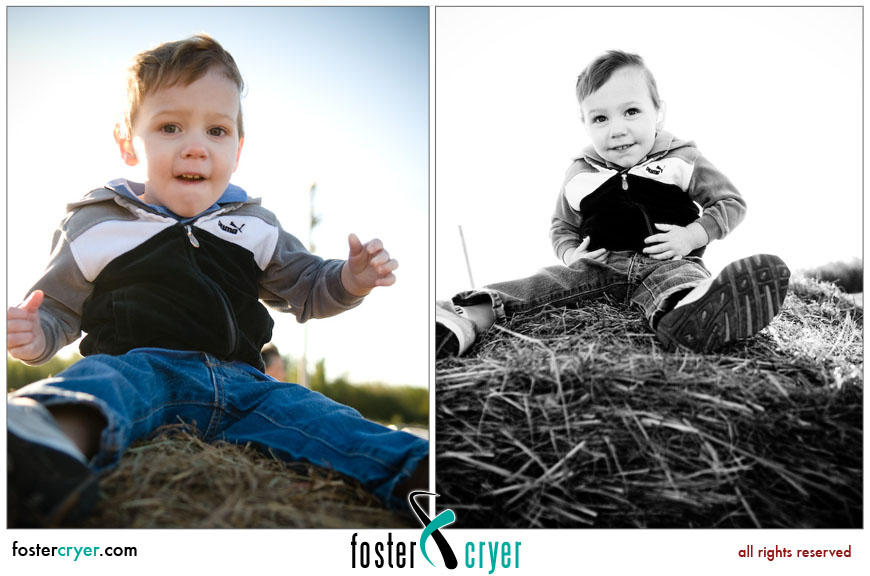 And then he reached his breaking point . . . he wasn't very happy with Daddy for taking his picture and not getting him down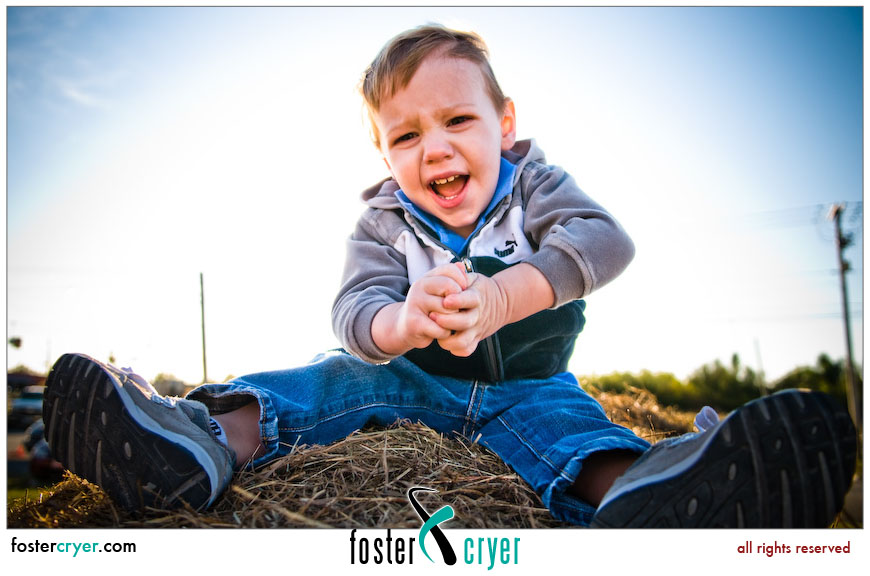 And he's still angry . . .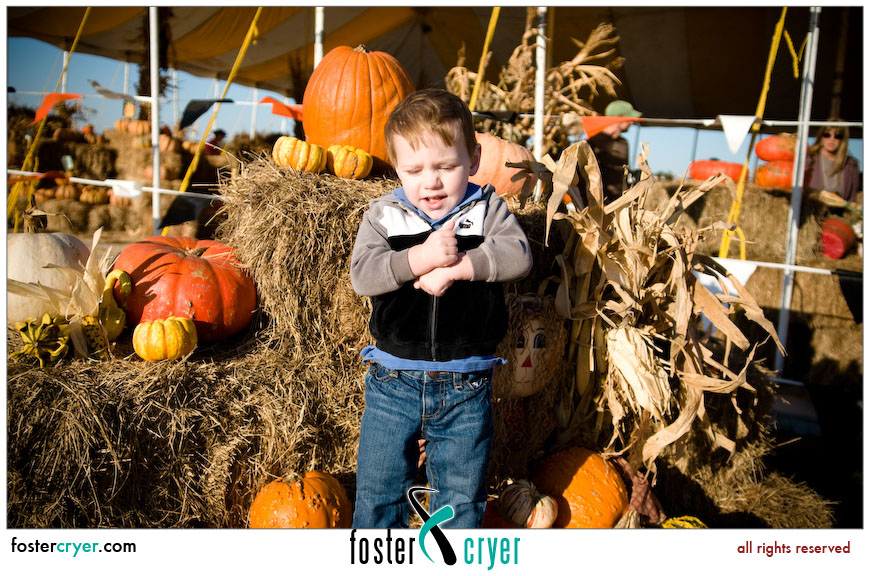 It's probably because we went to the pumpkin patch late in the season and he couldn't find a pumpkin he liked . . .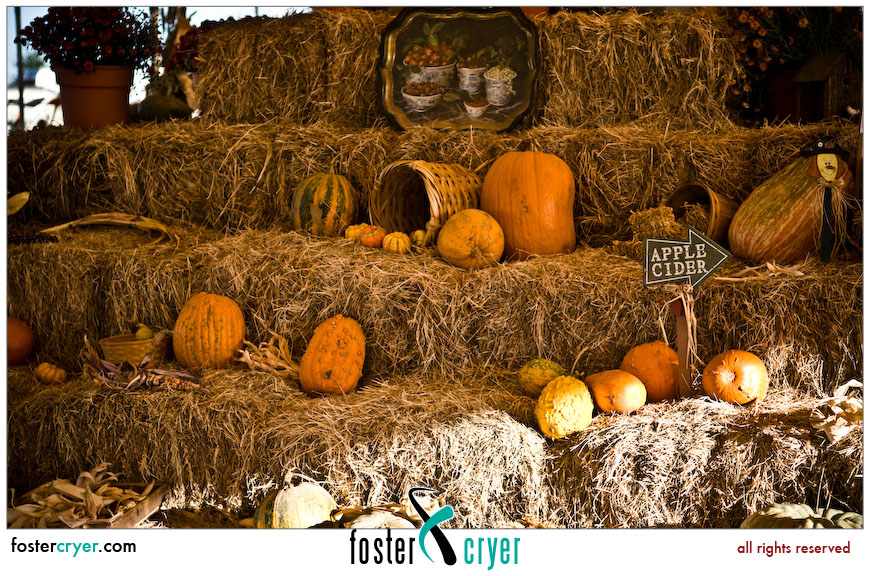 Have a safe and Happy Halloween!!!